When traveling to Bavaria, you should take time to spend at least one day in Munich. Known for Oktoberfest, Munich's culture surpasses beer (although the beer is good enough to be known just for that!).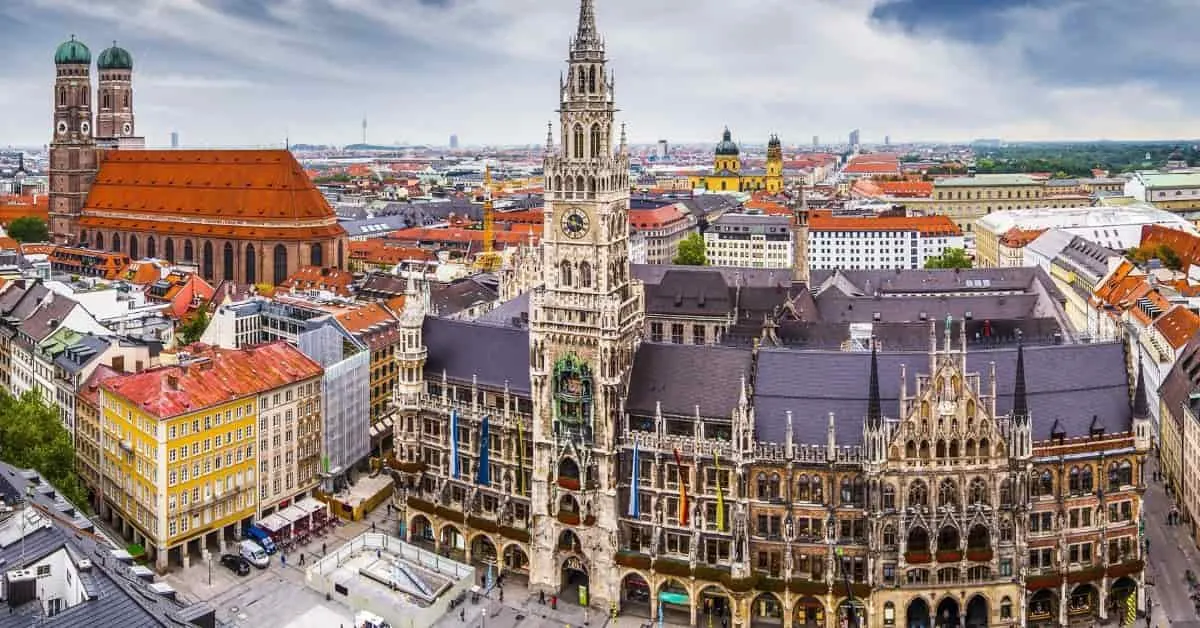 Munich has become a huge tourist destination in the last few years and it is easy to see why. There is beautiful architecture, exceptional museums, and great shopping.
It also is the beginning of the Romantic Road and just a short drive to Neuschwanstein Castle.
While one day in Munich is not near enough to experience all Munich has to offer, you can get a good take on why it is so popular with tourists.
The BEST One Day in Munich Itinerary
Nymphenburg Palace
One of the best ways to experience the history of Bavaria is by walking through one of the palaces. Start your day in Munich at Nymphenburg Palace (it opens at 9 am).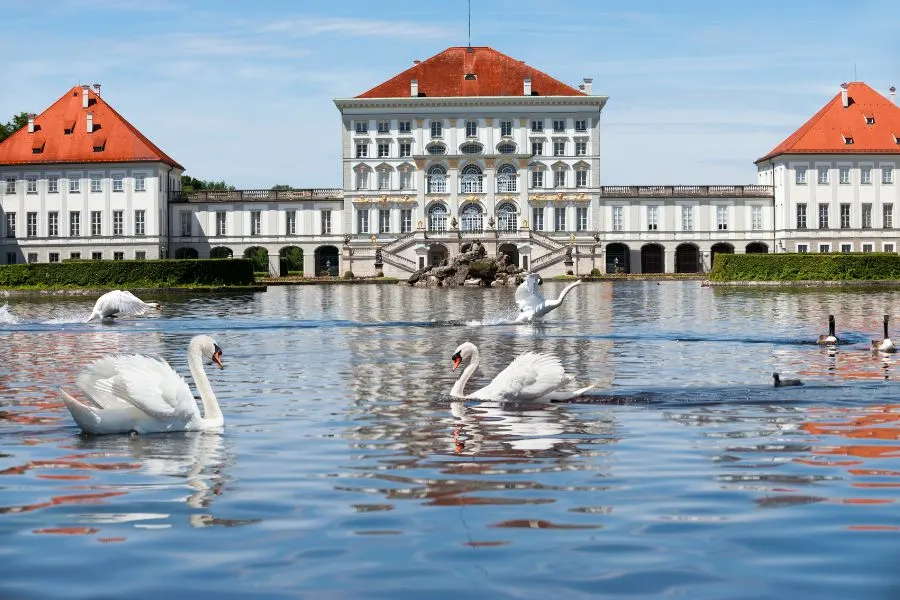 This Baroque Palace was built in the second half of the 17th century.
Inside you will find 20 apartments featuring art and furnishing from various time periods.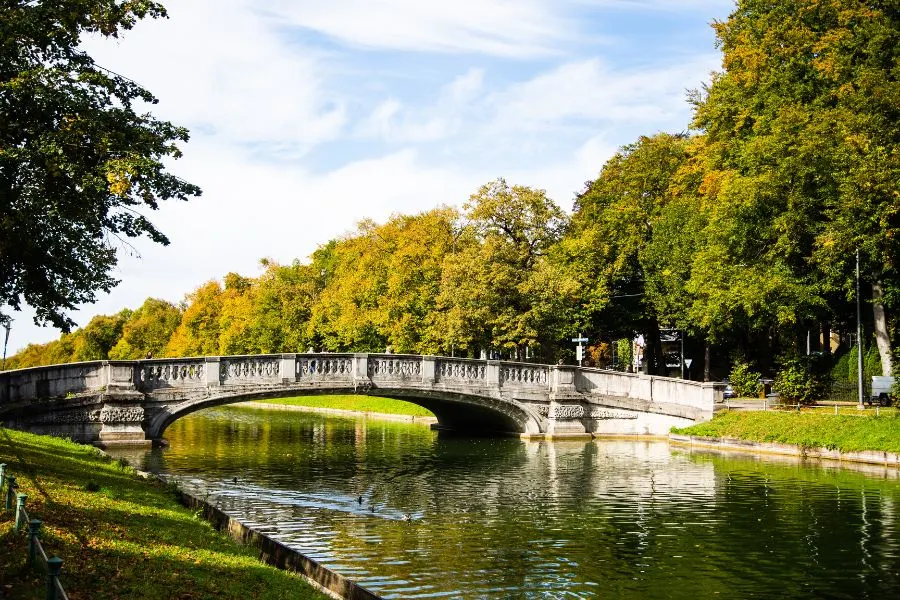 It is one of the most instagrammable sites in Munich so if you want to fill up your feed with beautiful pictures, you will have no problem!
During the summer season (April to mid-October) gondola rides are offered on the central canal. The rides last around 30 minutes and cost €15 euros each (children under 7 are free).
Make sure you have your cellphone with you as you will want to download the "Nymphenburg Palace Park" app.
During your self-guided tours, you will be able to tap into historical information and media (pictures and film clips) at various locations. The smartphone app is available in German and English and is free.
Those wishing to have a guided tour, have that option as well.
How to get to Nymphenburg Palace by Tram
From München Karlsplatz, take Tram 17 to Schloss Nymphenburg. Trains leave every 10 minutes or so and take less than 20 minutes to get to the stop. Then it is only a 10-minute walk.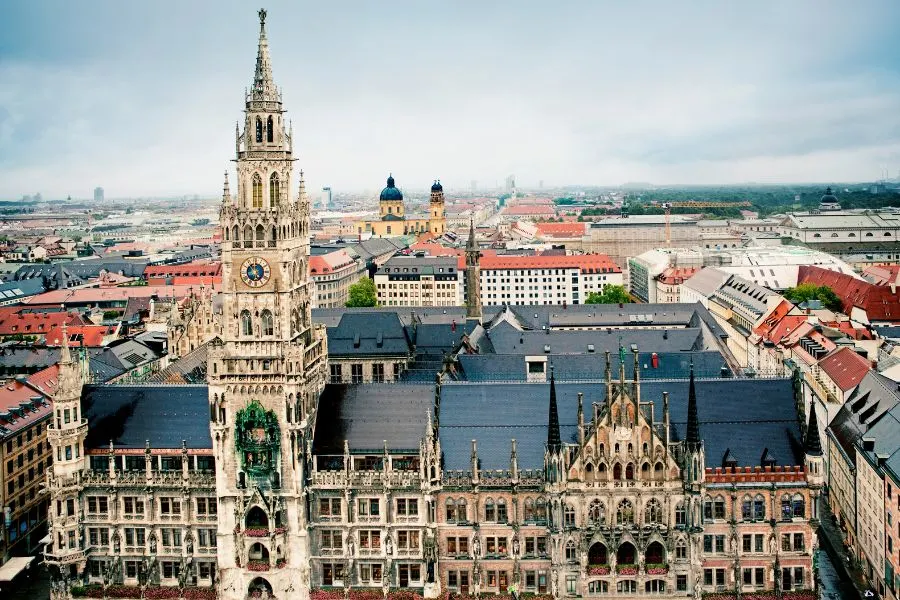 Rathaus-Glockenspiel at Marienplatz (Town Hall)
When you return to city center, the first place to visit in the Rathaus-Glockenspiel of Munich.
Located in the main square, is the most amazing clock tower in all of Germany and one of the most popular sites to see in Munich.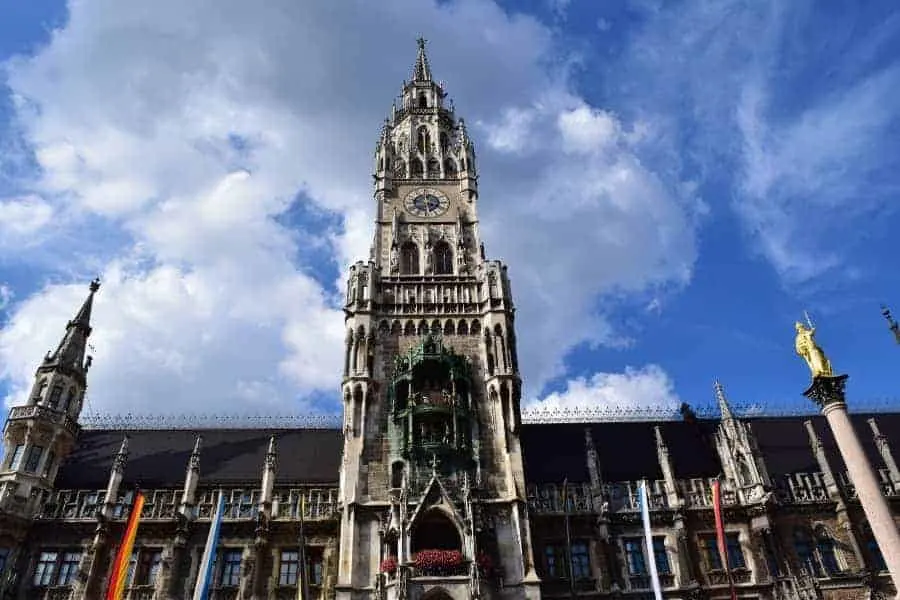 Every day at 11 am, 12 and 5 pm (not in Winter) you will be able to see the Glockenspiel in action.
This cuckoo clock features motorized figurines that display a royal wedding, jousting tournament, and traditional German dance.
The clock tower show lasts about 15 minutes and ends with the classic German cuckoo bird!
We viewed from below, but I have heard that you can get a great view from Hugendubel bookstore across the square.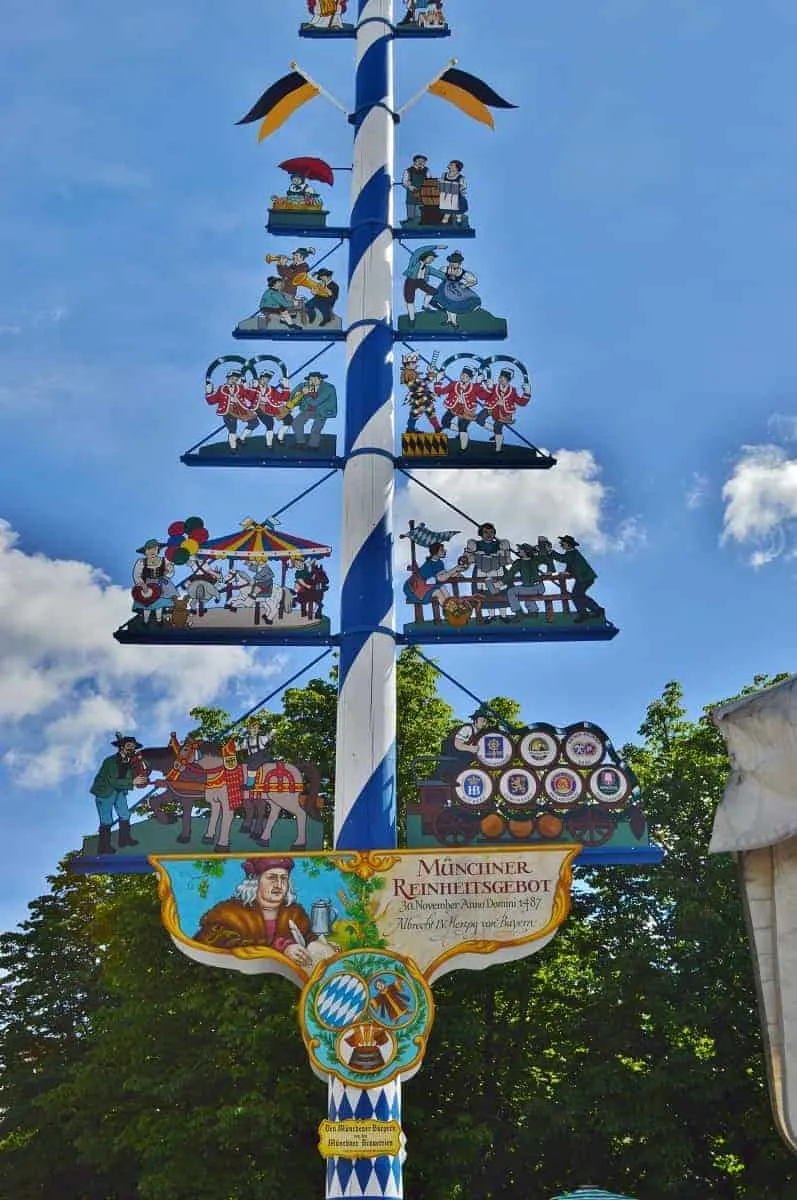 Viktualienmarkt Munich (Market)
If you are looking for a souvenir or fresh fruits and veggies, there is no better place to go than the local market. With 140 stalls and shops, there is no shortage of items to see.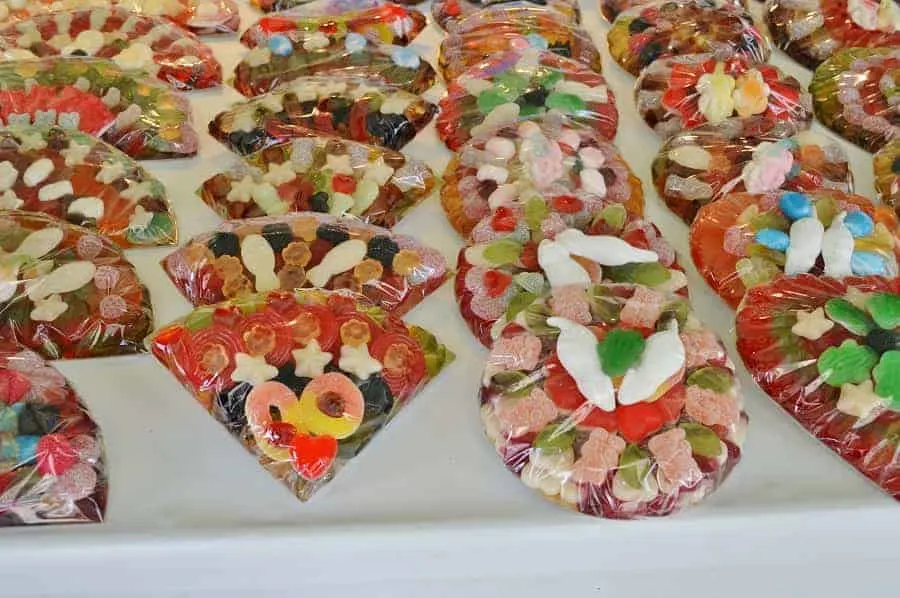 This is a great place to pick up a souvenir, a sausage for lunch, or beer.
You will find a Biergarten in the center of the market, where you can find German breweries serving up their best beers.
Those that love German food should consider taking a Bavarian food & drink tour of Viktualienmarkt which allows you to try different local specialty foods and beers.
Viktualienmarkt is open every day except for Sundays.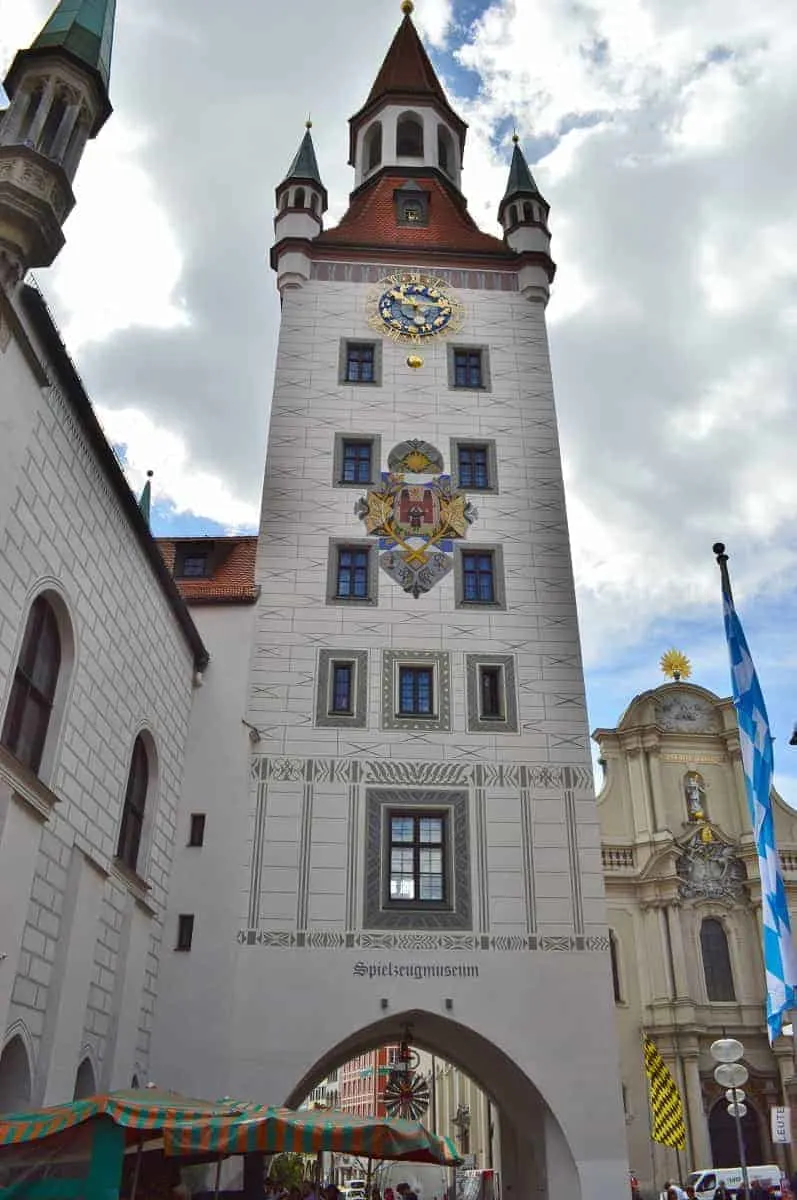 Spielzeugmuseum (Toy Museum)
Marienplatz 15 im Alten Rathausturm 80331 Munich, Bavaria Germany
Whether you are traveling with kids or are a kid at heart, one of the things to do in Munich is to visit the Toy Museum.
Located in the Marienplatz, is the Spielzeugmuseum.
While the building itself is really cool, what's even more fascinating is what's inside; a toy collection that dates back to 1800.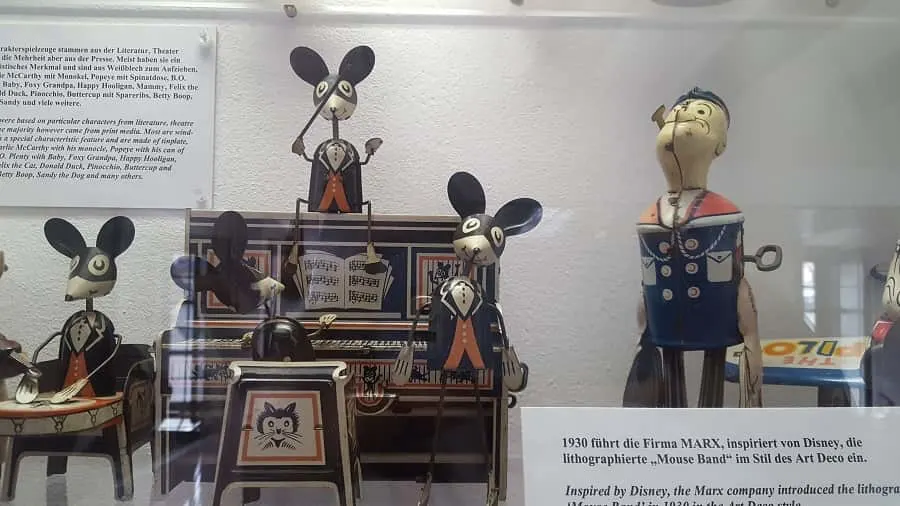 This several-story tower holds everything from a collection of teddy bears to vintage Disney toys. Prepare yourself for small spaces and a narrow winding staircase.
Hours for Spielzeugmuseum
Open every day 10 a.m. to 5:30 p.m. (exceptions for Christmas Eve & Shrove Tuesday)
Credit Cards are NOT accepted, so make sure you have your Euros!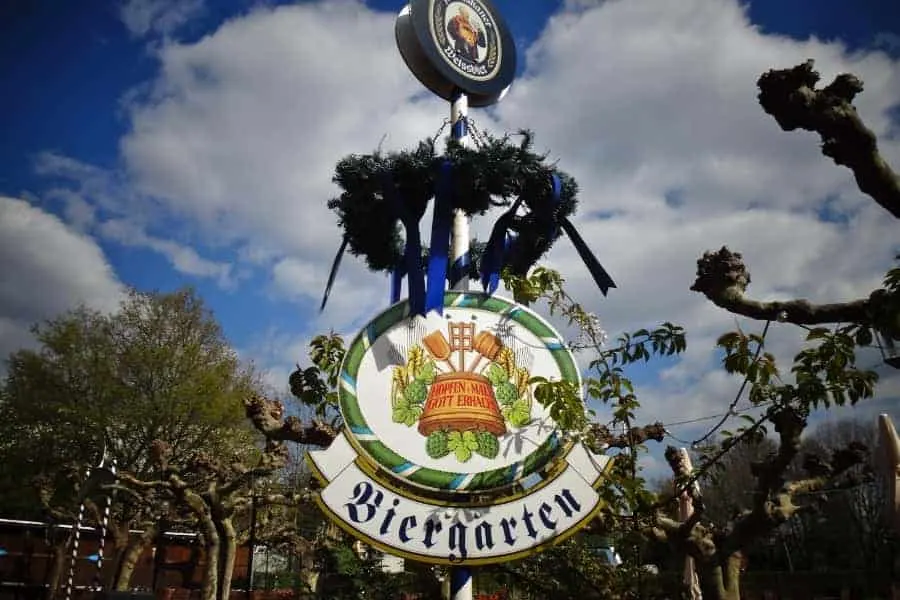 Visit a Beer Garden
No day trip to Munich is complete without going to a beer garden.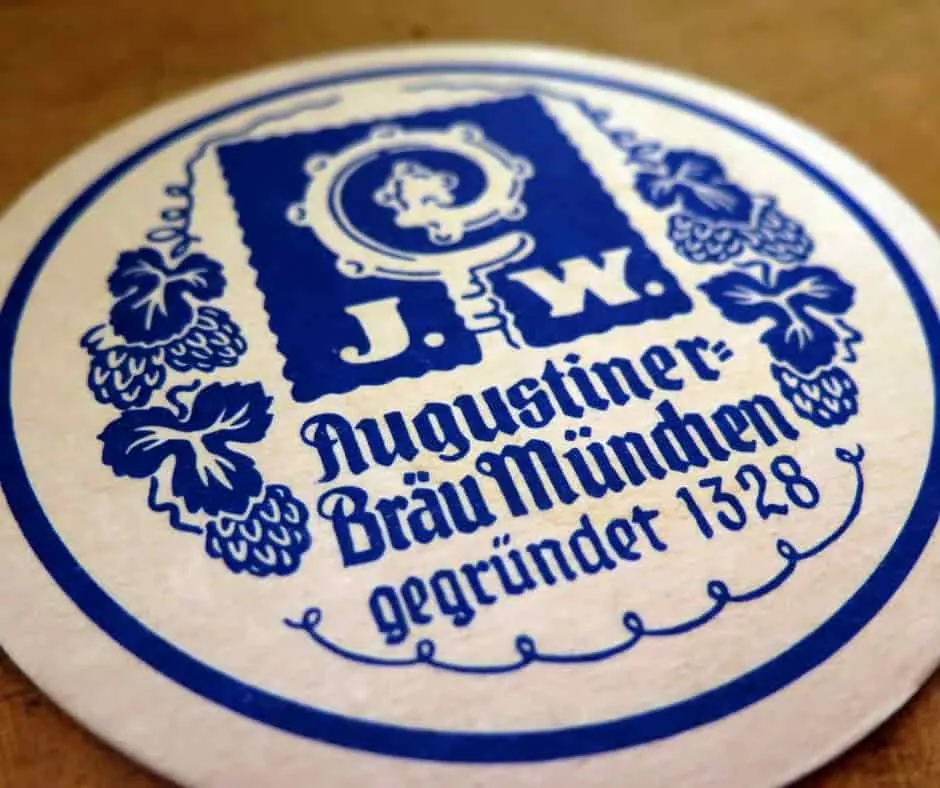 During our visit to Munich, we headed over to Augustiner Keller. Beginning in 1812, this beer garden has been in its current location since 1896!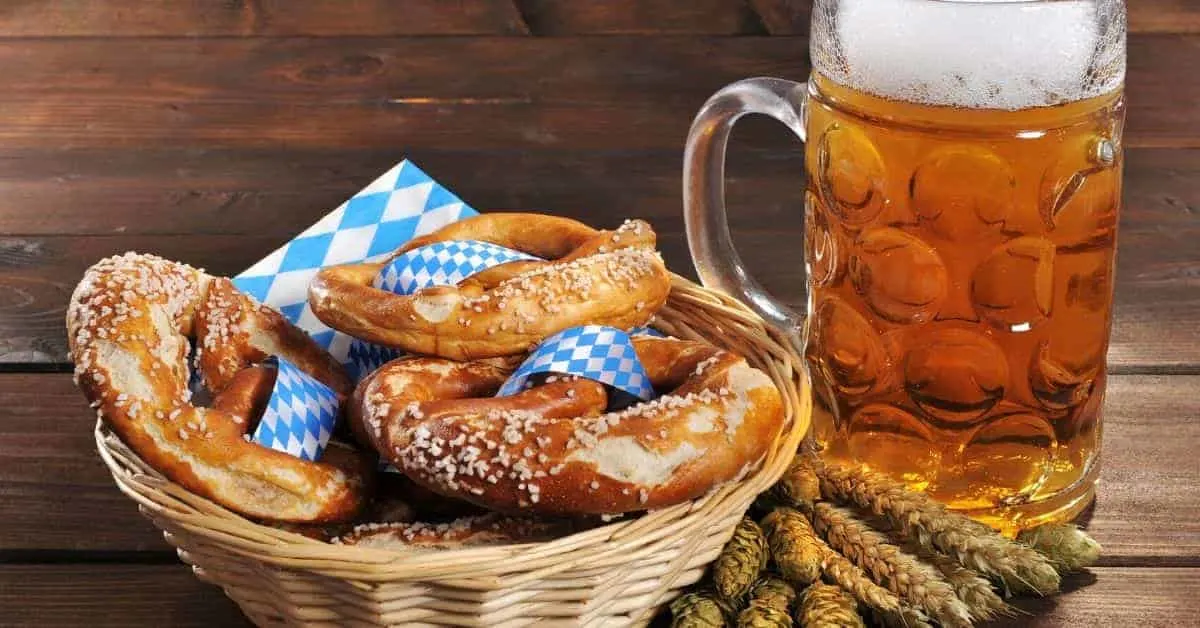 You can choose to sit inside or outside (dependent on the weather) and enjoy a true Bavarian meal or just beer. All tables are given a basket of pretzels. You will be charged for how many you eat.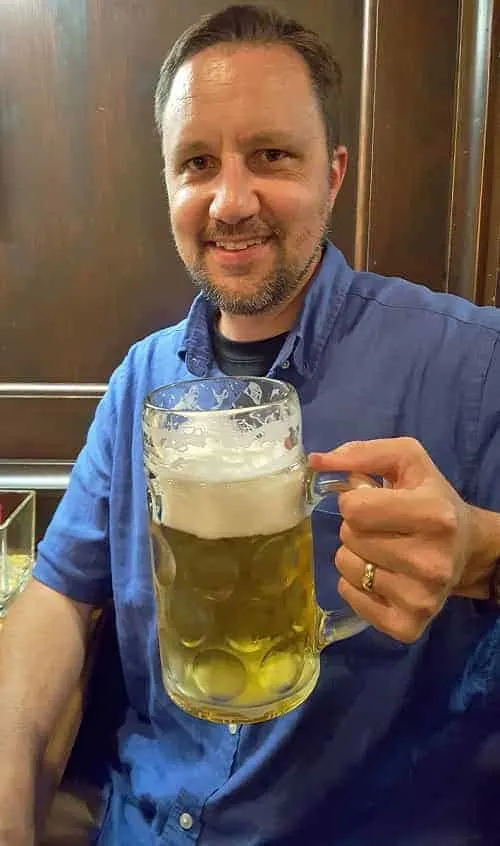 We chose to eat inside so that we could experience the full experience of the dining hall and hear the German band play. If you do plan to dine inside, there might be a wait unless you book your table in advance.
If the weather is nice, you may choose a table under the chestnut trees. There are nearly 5000 seats and most of them will be filled!
You can choose to be waited on or to serve yourself at the beer stand.
No matter which place you choose, you will be guaranteed to have an authentic Munich beer garden experience.
If you are wanting to see a few different Biergartens, consider taking this 3-hour brewery and beer hall tour of Munich.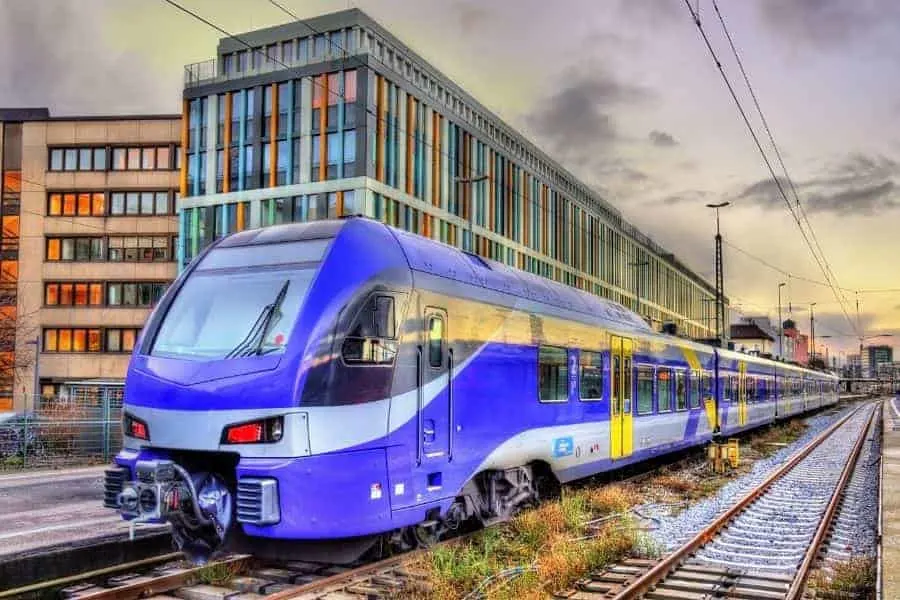 How to Get Around Munich
While much of Munich's best tourist attractions are accessible by walking, you may want to travel using their transportation system.
Make sure that you know the ins and outs of it before getting tickets or you might find yourself confused.
Munich has an extensive public transportation system that consists of both above-ground (S-Bahn) and below-ground (U-Bahn) trains, buses, and trams.
When all you have in one day in Munich, you are best off purchasing Day Tickets. They are the least expensive ticket for unlimited travel on all U-Bahn, S-Bahn trains, trams and buses.

Types of Day Tickets
1 person: Single Day Ticket around €7
More than 1 person: Groups Day Ticket (Up to 5 adults can travel together . Two children aged 6-14 years count as one adult). In essence, 2 adults and 6 children can travel together on one Groups ticket. around €13
Spending one day in Munich will give you a small glimpse of this amazing city. Don't pass it by because you don't think you will have enough time to do it justice.
Spending one day will allow you to see the highlights which are better than nothing at all!
Do you have any favorite things to experience in Munich?