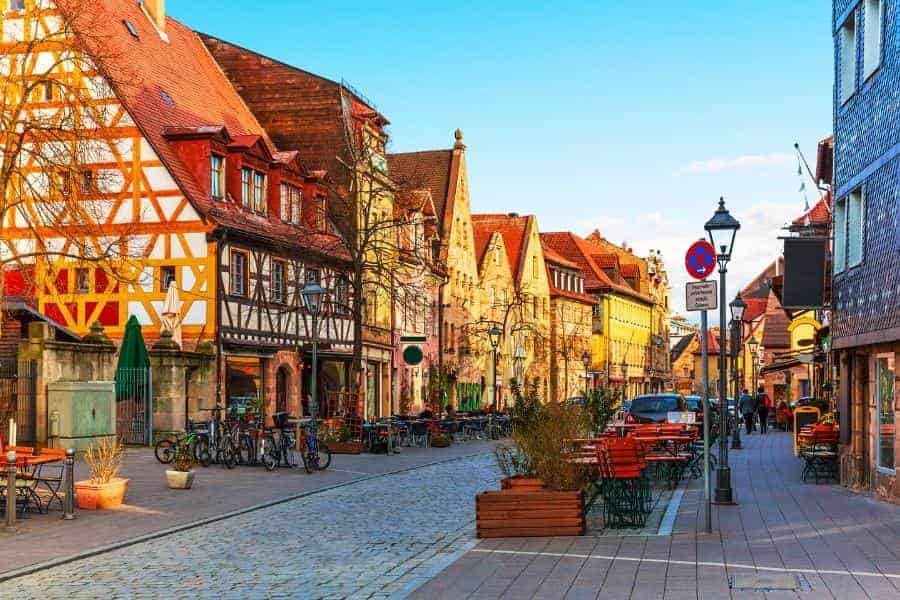 Germany is one of my favorite countries in all of Europe, but if you have never been, there are a few things you should know before you go.
Getting around Germany is very easy. Trains are the best way to get from one place to another, but if you prefer to drive, you'll be pleased to know that Germans drive on the right side of the road!
Germans love it when you try to speak German so try to learn a few words. Most do know English and will be happy to speak it if you must.
When traveling to Germany (and other European countries), you will want to have a Type C converter. Most converters will be able to charge items like a cell phone or laptop. If you need a hairdryer or flat iron, you might need a voltage converter. Otherwise you might end up blowing a fuse. Don't ask me how I know this.
The currency in Germany is the Euro. Euros are issued in €2, €1, 50c, 20c, 10c, 5c, 2c, and tiny 1c coins. Banknotes are issued in €5, €10, €20, €50, €100, €200 and €500 domination. While you can pay with a credit card in most places, not all take them. Be sure to always carry Euros with you.
In Germany, it is normal to give a tip after a meal. 10% of the bill is usually standard.
You can shop in Germany everyday but Sunday so plan your time in Germany carefully so that you don't miss out on getting those fabulous hand crafted souvenirs! Don't worry, many tourist attractions and restaurants will be open.
Many German towns are pedestrian friendly, but that doesn't mean you can break the rules. While many places in Europe don't mind jaywalking, this is one country you don't want to do it in! They are super strict about waiting for the sign to turn green before walking across the street.
Everything You need to know about Germany