If you are looking for a cruise ship that has all the bells & whistles, this is it! The Royal Caribbean Harmony of the Seas is the second largest passenger ship in the world, coming in second to its sister ship Symphony of the Seas. Those looking for a week at sea for the family should seriously consider this ship for a number of reasons.
Royal Caribbean Harmony of the Seas Review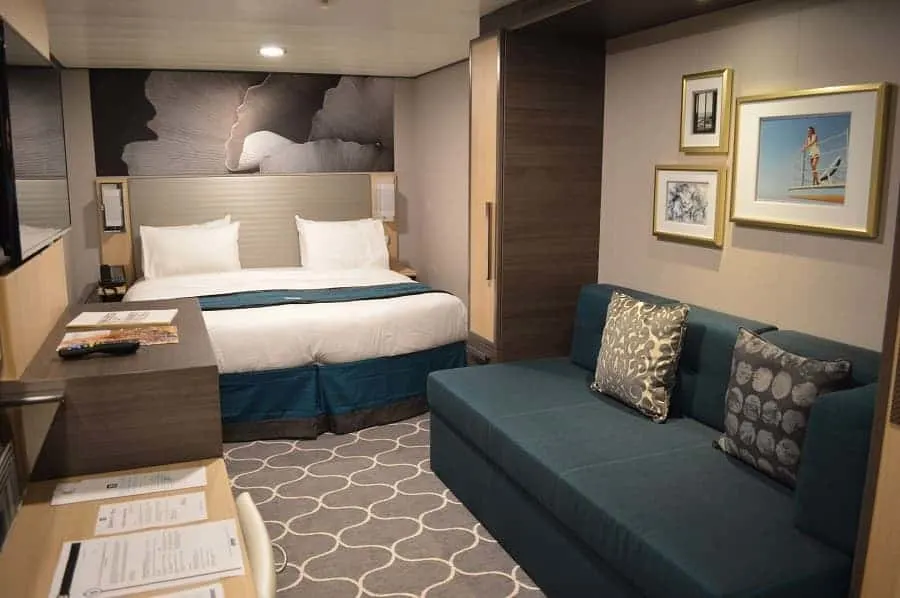 Royal Caribbean Harmony of the Seas Interior Staterooms
Royal Caribbean is known for throwing great deals and we were able to score a fantastic price for two adjoining interior rooms.
Normally, we travel (two adults & two teens) in one room, but because Royal Caribbean is so affordable (and we really need more space) we looked at the price of two interior rooms instead of one balcony room that sleeps 4.
Turns out that it wasn't that much of a price difference. Score!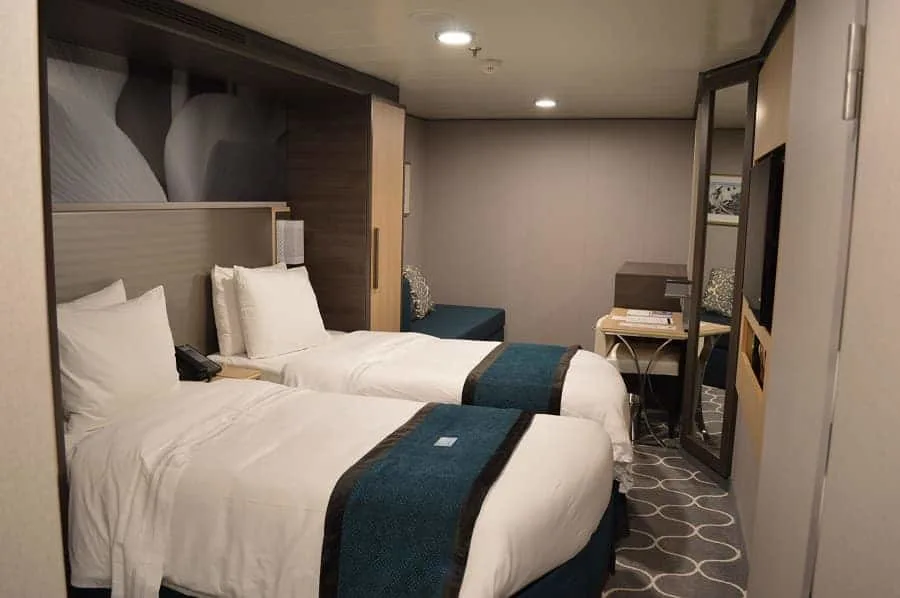 Interior rooms feature two twin beds (that convert to a Royal King), a private bathroom with shower vanity area, an interactive flat-screen TV, iPod docking station, mini-safe, telephone and a hairdryer.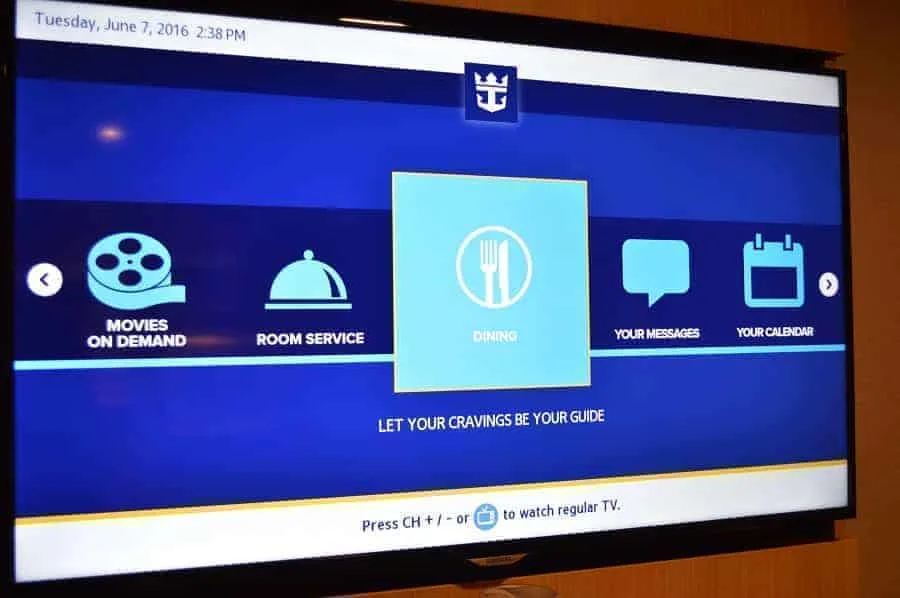 What is really neat about the TVs on board the Royal Caribbean Harmony of the Seas ship is that they are fully interactive.
You will not only find movies on demand, but you can find menus, your itinerary and excursions and even messages from the front desk.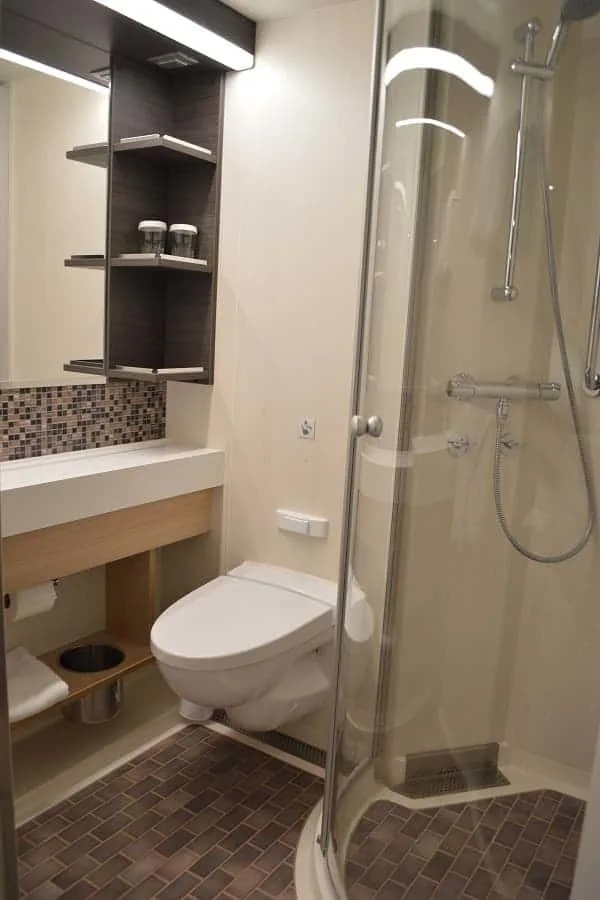 Royal Caribbean Harmony of the Seas Bathroom
While the bathrooms are by no mean luxurious, they do feature a doored shower which is nice. Many cruises still have shower curtains which tend to make the bathrooms musty.
The vanity in the bathroom also has shelving which helps keep all your toiletries contained and easy to grab when you need something.
Showers do come with body wash & shampoo in a dispenser.
Royal Caribbean Harmony of the Seas Ship Activities
When looking for a cruise ship for your family, you are probably taking a lot into account. Most families are looking at price, destination and things the family can do on board the ship.
There are a ton of great cruise ships out there, but it was Royal Caribbean's Harmony of the Seas activities that ultimately sold us on this ship.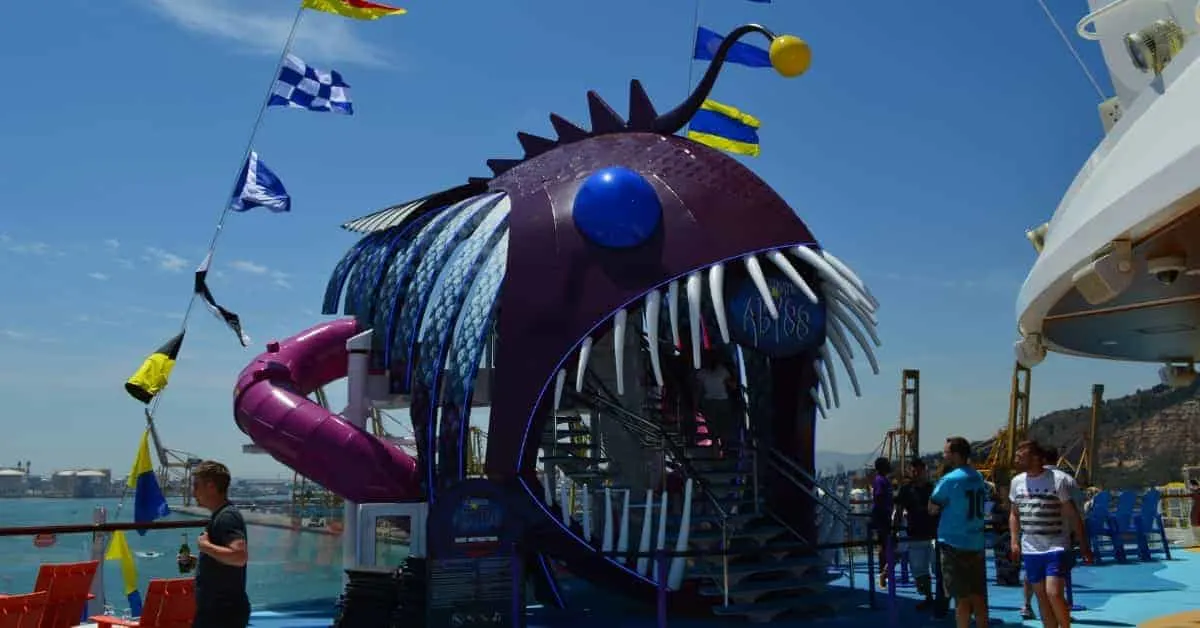 The Ultimate Abyss
One of the top Harmony of the Seas activities for families is the state of the art Ultimate Abyss dry slide.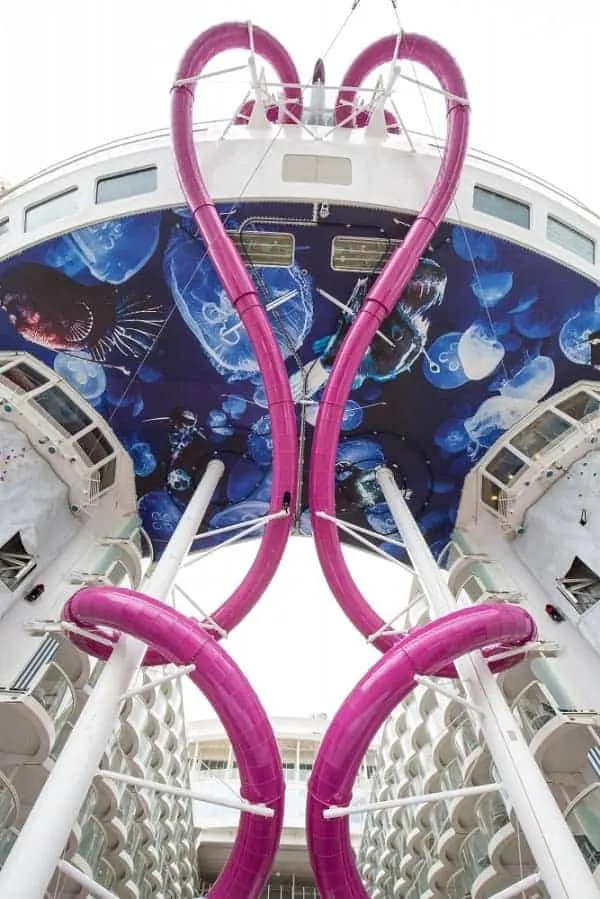 This slide is not for the faint of heart. It is an 100-foot, 10-deck drop on a dry slide. You will have to elevator to the top and then slide your way to the bottom. It is a dual slide, so feel free to race your partner.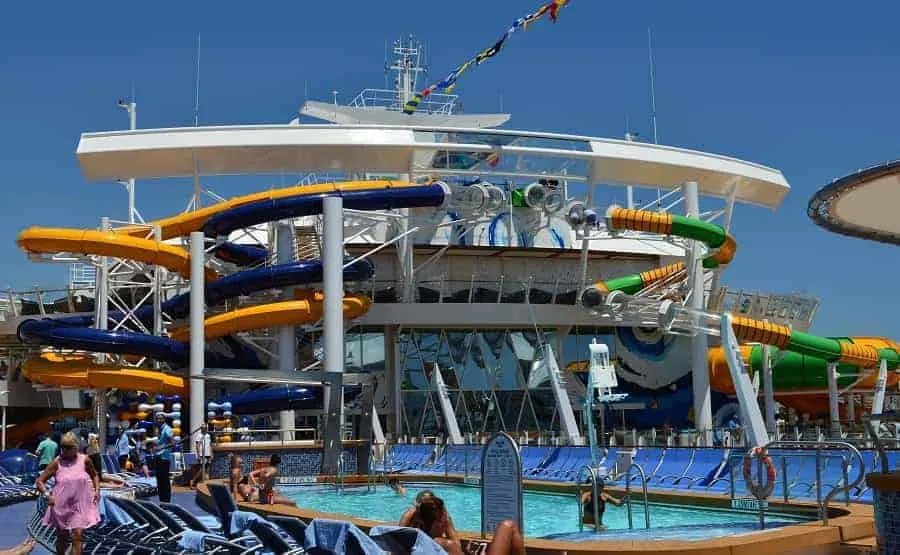 The Perfect Storm Water Slides
I would like to say that these slides were operational when we were on the ship, but they were not.
We cruised after the maiden voyage, so they were still working out the kinks. I can imagine that they are pretty amazing!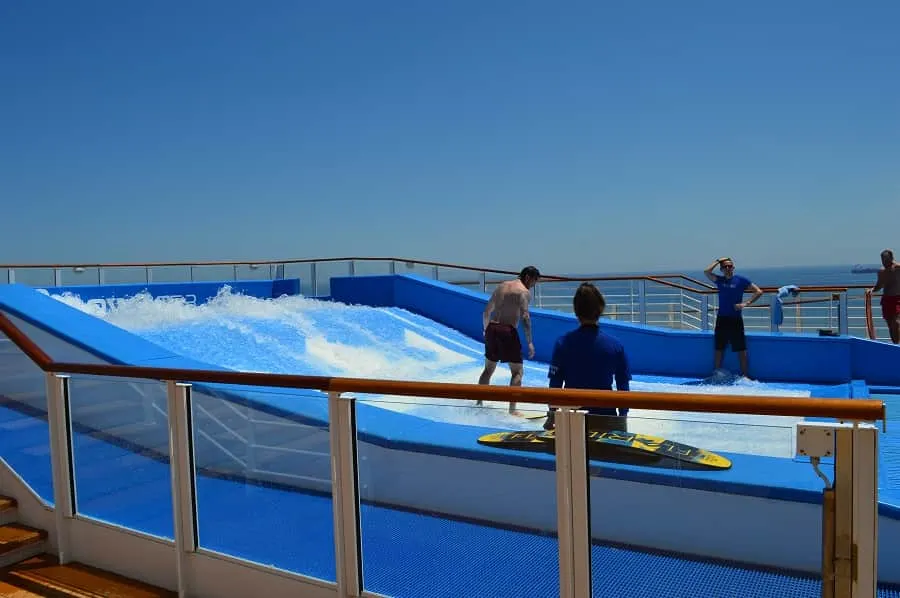 Dual Flowriders
This is on my kids favorite Harmony of the Seas activities! There are two Flowriders on this ship.
One is for surfing and the other is for body boarding.
It was tremendously fun.
You don't have to know what you are doing. An instructor will be there to guide you and stay with you the entire time. Kids will enjoy the body boarding even if they wiped out!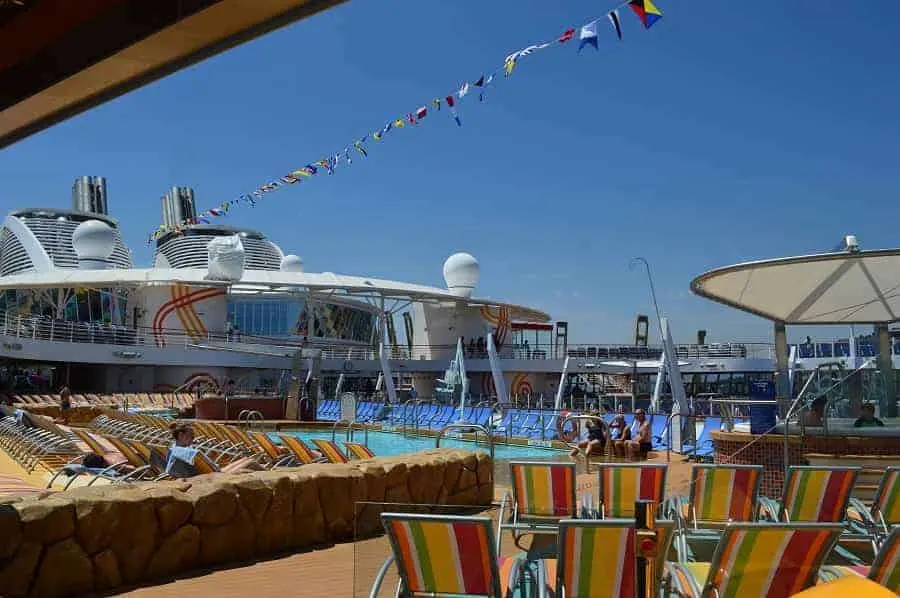 Kids Splash Away Pool Area
If you are bringing younger kids on your Harmony of the Seas cruise, be sure to take them to Splash Away Play area.
They can easily spend hours (and lots of energy) going down the kiddie slides or splashing in the water!
Parents will find lots of nearby seating and a hot tub that overlooks the kids water play area.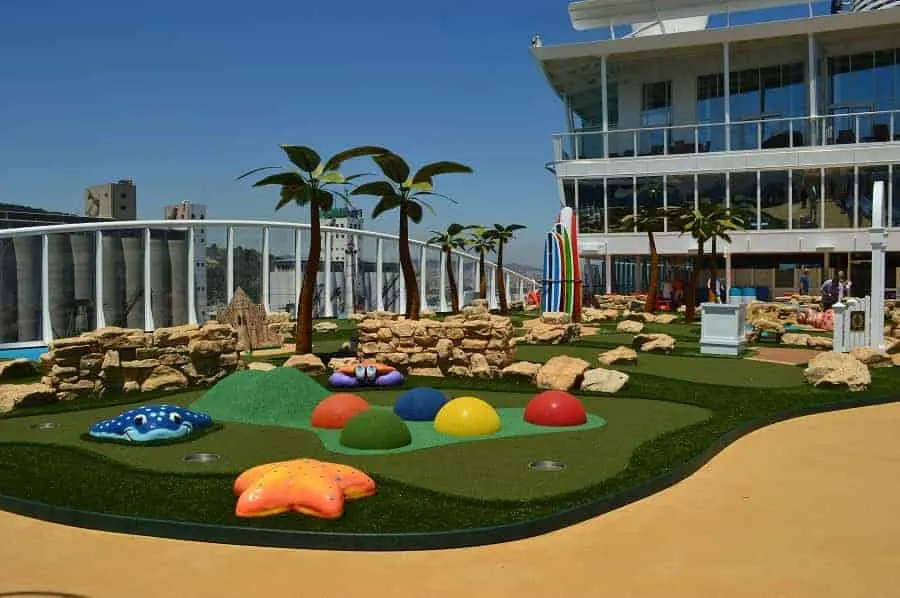 Mini-golf
When it comes to things you can do on this ship, you will find that most of them are outside.
Families will enjoy spending time playing rounds of mini golf through out their voyage.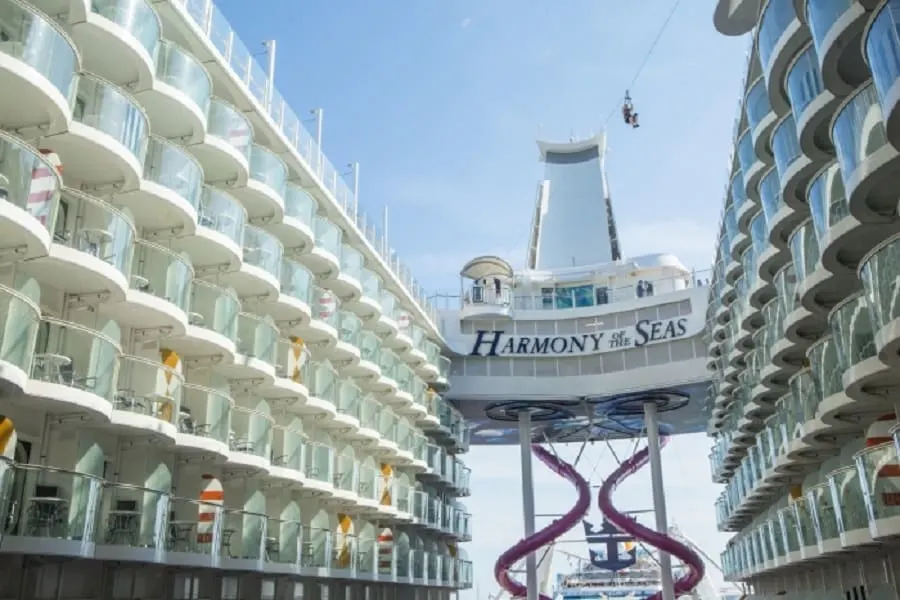 Zipline & Rock Climbing
You will find that kids and adults will enjoy the Harmony of the Seas activities that allow you to be adventurous.
Not only can you rock climb on Harmony of the Seas, but you can zip line as well!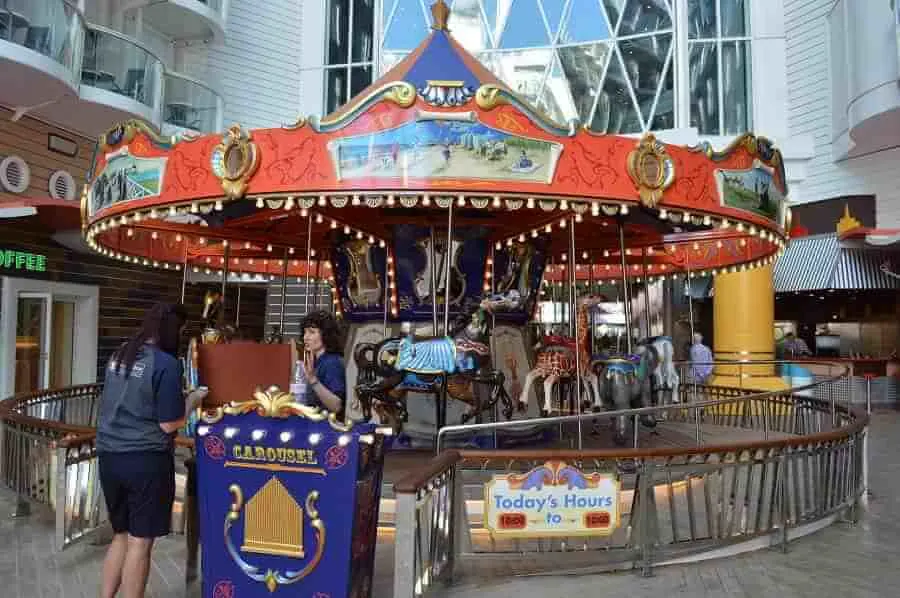 Boardwalk Carousel
Kids of all ages will love getting to ride as this super cute carousel as much as they want during their cruise.
It is never packed and a great way to distract little ones who are too little to ride the Ultimate Abyss.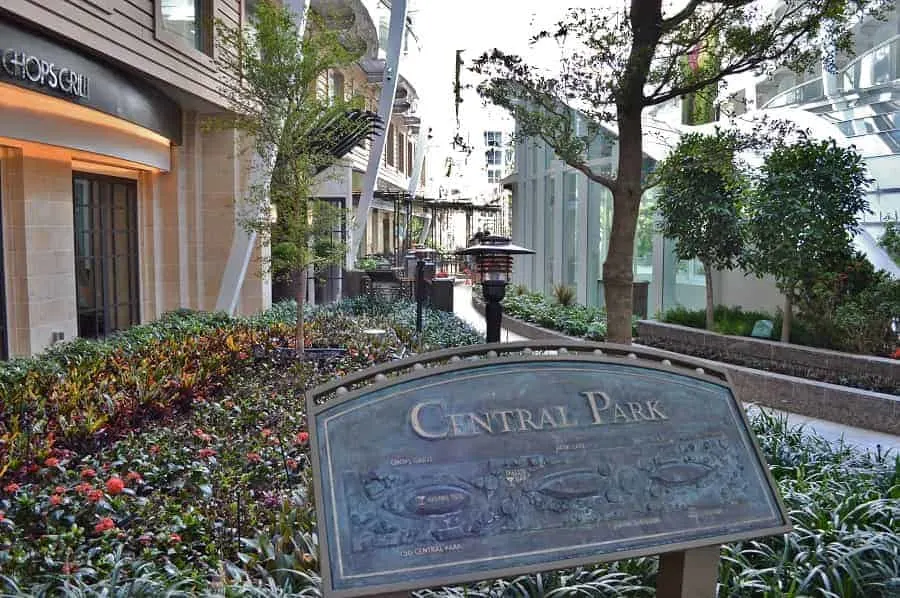 Central Park
Missing nature and want to just walk around the ship? You will find that the Harmony of the Seas has plenty of quiet space that makes you feel like you are on mainland.
One of the most unique features is Central Park, which looks like a natural area with trees, shrubs and real plants.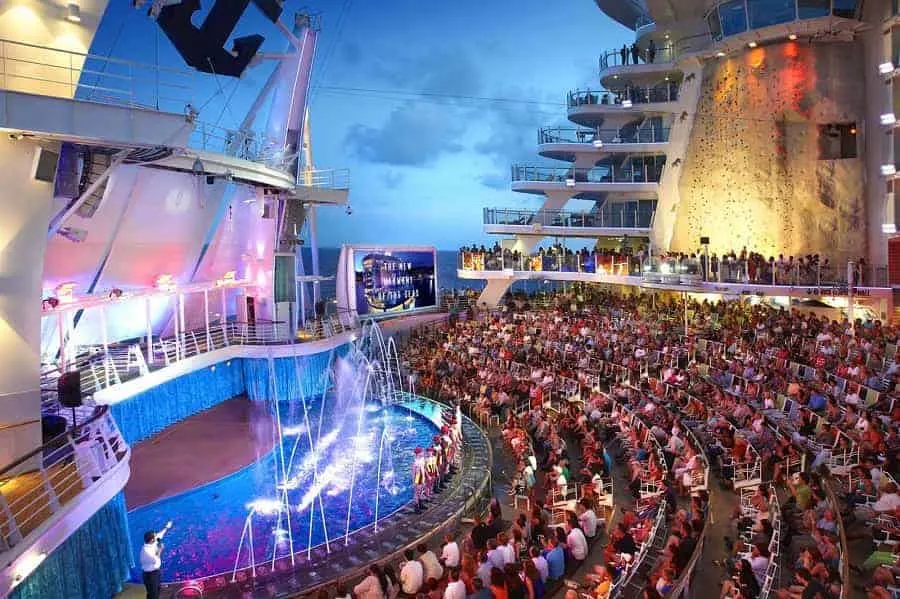 Aqua Theater
While you can spend the evenings inside with many nightly Harmony of the Seas activities, you will actually be out side for the Aqua theater show.
This live, part acrobatic, part dance and part diving show is simply amazing.
You will want to see it more than once.
Overall, we were pleased with the Harmony of the Sea activities and look forward to taking a trip on this ship again!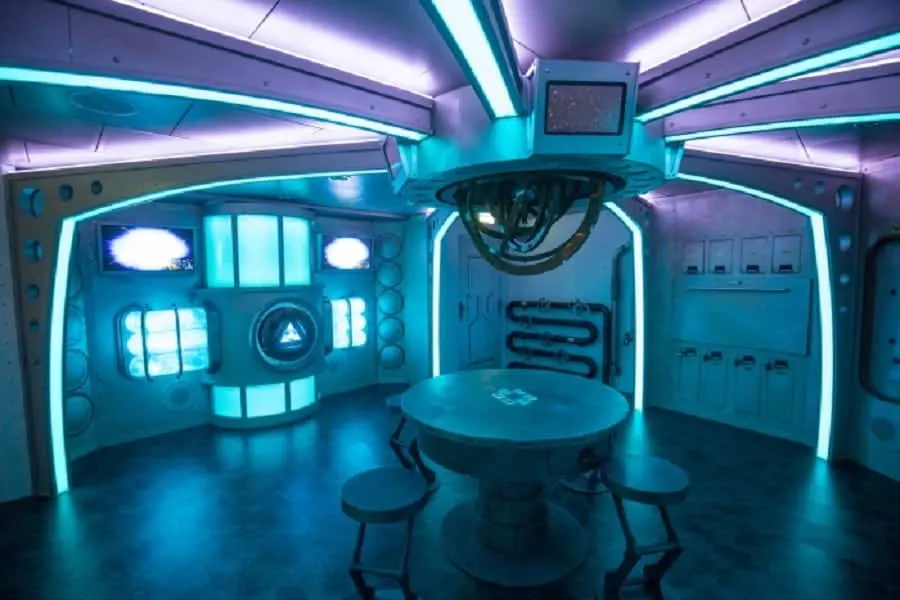 Puzzle Break Escape Room
If you love escape rooms, you won't want to miss out on this one! Be sure to book a time here as soon as you book your cruise because these tend to fill up fast.
You will be playing with others during your escape room time. Usually, they have around 12 people at a time.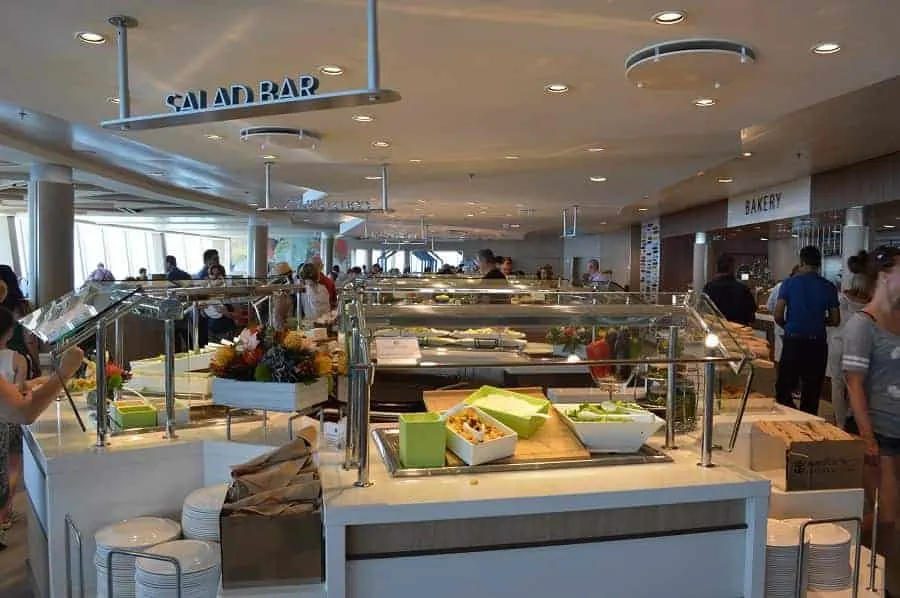 Royal Caribbean Harmony of the Seas Dining Options
For avid cruisers, one of the things most look forward to is the dining. Royal Caribbean Harmony of the Seas does not disappoint!
Each night, you will have the option to eat in the main dining room with the same serving staff.
You will get a choice of starter, entree and dessert. While the menu changes nightly, they do have part of the menu that also remains the same.
The part that remains the same usually has a beef option, chicken dish, pasta & vegetarian meal.
You will find a vast array of dining choices besides your standard main seating. Here is what else you can enjoy for free:
Sorrento's Pizzeria
Boardwalk Dog House
Windjammer Marketplace
Park Café
Solarium Bistro
For an additional charge you can also enjoy:
Starbucks
Izumi Hibachi & Sushi
Chops Grille
Jamie's Italian
150 Central Park
Wonderland
Sabor Taqueria & Tequila Bar
Johnny Rockets

If you are looking for a great cruise that the whole family will enjoy, this is the Harmony of the Seas ship for you!
Is your cruise taking you to Coco Cay?
Consider getting tickets to the Perfect Day Coco Cay Waterpark. It is pretty amazing!
Have you cruised on board the Harmony of the Seas? What was your favorite part?