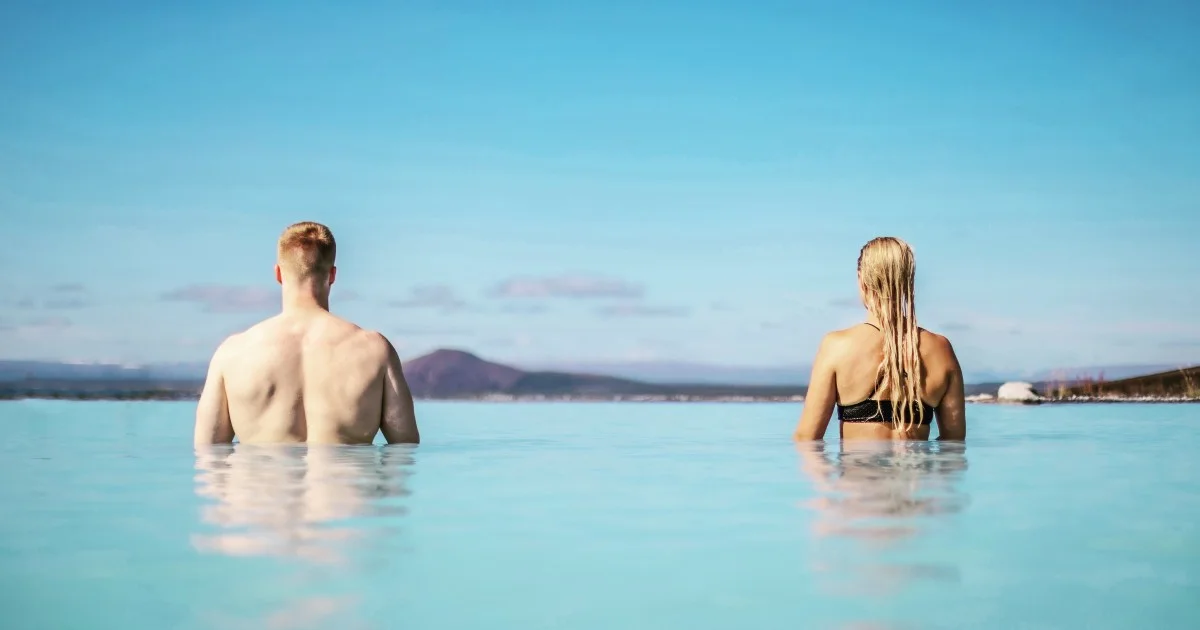 One of the best things you can do when you are visiting Iceland is to take advantage of their hot springs. These natural geothermal pools are the perfect way to unwind after a day of hiking. Want to learn more about what it's like going to the Iceland hot springs? Here is what you need to know.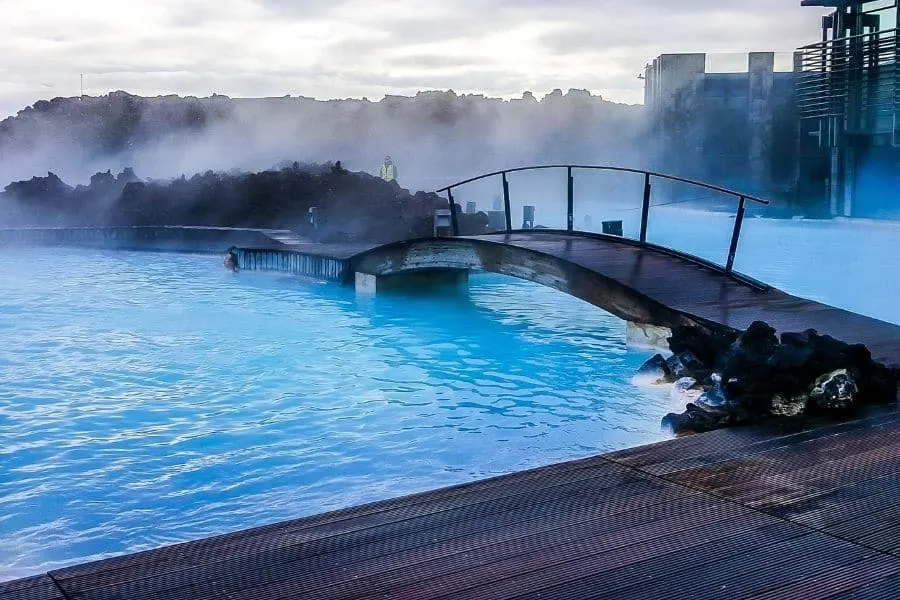 Iceland Hot Springs
While the climate may be cold, Iceland sits on a line of volcanic faults.
The magma that is deep below the surface heats the water underground to extreme temperatures and creates Geothermal Energy.
This Geothermal energy naturally heats the hot springs & geothermal pools in the area.
Icelanders swear by the theraputic benefits of relaxing in these heated pools!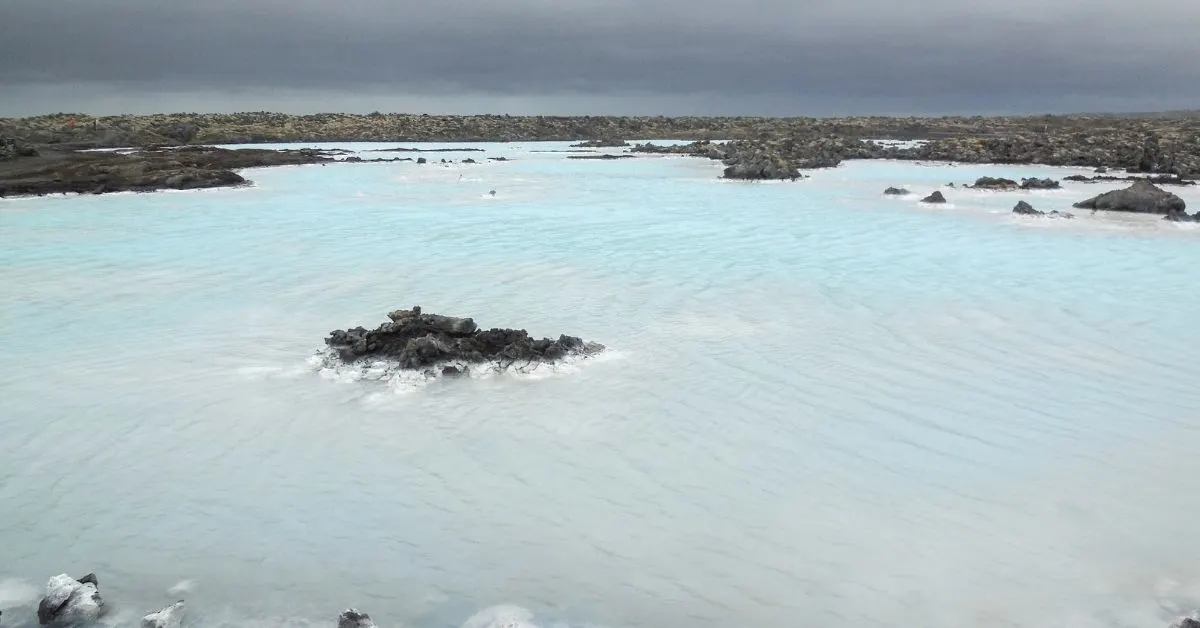 Therapeutic Benefits of Geothermal Pools in Iceland
Relieves Skin ailments. The heat of the water opens pores while the minerals in the water are able to be absorbed into the body, providing healing benefits to many different types of skin conditions.
Opens airways. Between the heat and the natural sulfer generated in the geothermal hot springs, people with upper respiratory issues or allergies may find it very relieving.
Helps blood circulation. The warm water not only distresses the body, allowing muscles to relax, it also helps the blood to circulate. Entering from warm water to cold and back to warm, also intensifies this effect.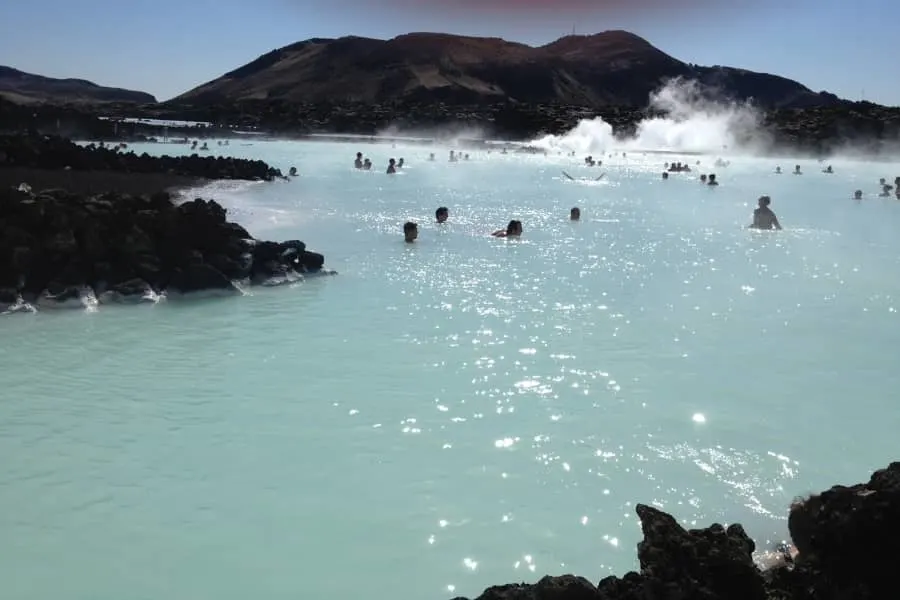 Hot Springs and Geothermal pools can be found in nearly every neighborhood as well as in remote places along the Golden Circle.
Wondering which thermal pools are open to the public? These are the ones you should consider checking out!
5 Best Iceland Hot Springs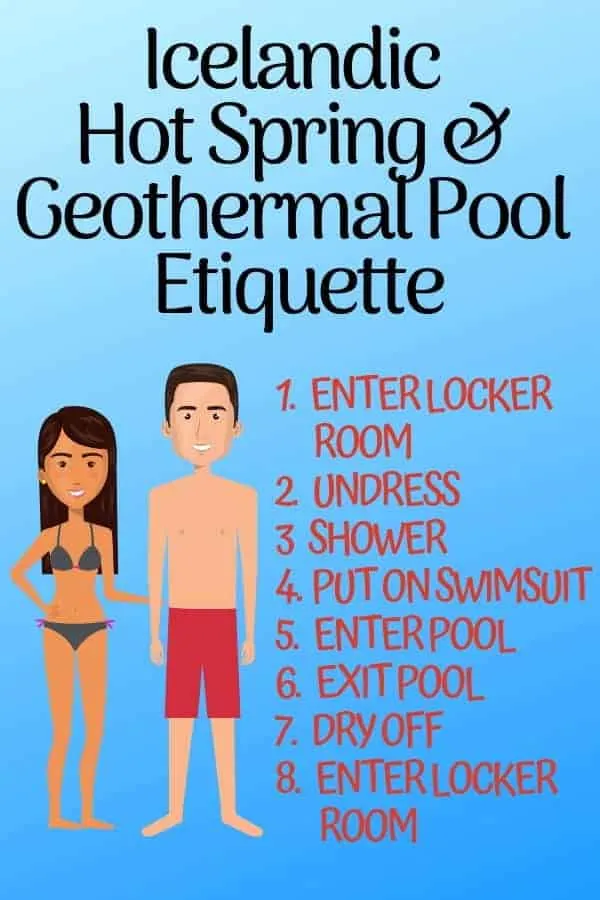 Icelandic Hot Spring & Geothermal Pool Etiquette
Iceland takes its geothermal pool experience seriously. These pools have been used for centuries and while showering is a local custom, it does serve a function in keeping the pools as free of germs and grime as possible.
Remember, these are natural waters with little to no chemicals.
While bathing in the nude in a communal shower is uncomfortable for many, this is one of those instances where you will have to get over it.
If you are traveling with children who are a bit bashful and are worried they will be uncomfortable, you are best to explain everything in advance so they are not shocked when they walk into the locker rooms and see that nearly everyone is nude.
What to Bring with you to Geothermal Pools in Iceland
Ticket. You really should book your time at Secret Lagoon in advance. The last thing you would want to do is get here and realize that you cannot enter because they are full for the day! Wouldn't that be a mess!
Swim Suit. You will need to wear a swimsuit in the Secret Lagoon Thermal Pool. While you can rent a swimsuit, understand that they do not have a suit for every size body.
Waterproof phone case. You are going to want to take some photos while you are in the thermal pools in Iceland and this water can really damage your phone.
Remember, not only is the water heated which creates steam, it also has minerals that can wreak havoc on a cell phone. You will want to have a waterproof phone case that will keep the moisture out!
Bottle of Water. The heated water of the geothermal pool will cause you to be dehydrated. You will want to make sure that you drink water prior to entering the pool and when you take breaks from swimming.
While you can purchase water at Secret Lagoon, bringing your own is simple enough.
Hair ties or Swim Cap. Both the heat from the Geothermal pool and the minerals can cause hair to dry out.
If you already have brittle hair, you may want to wear your hair up or put on a swim cap to avoid further damage.