We may earn money or products from the companies mentioned in this post. Read our disclosure policy.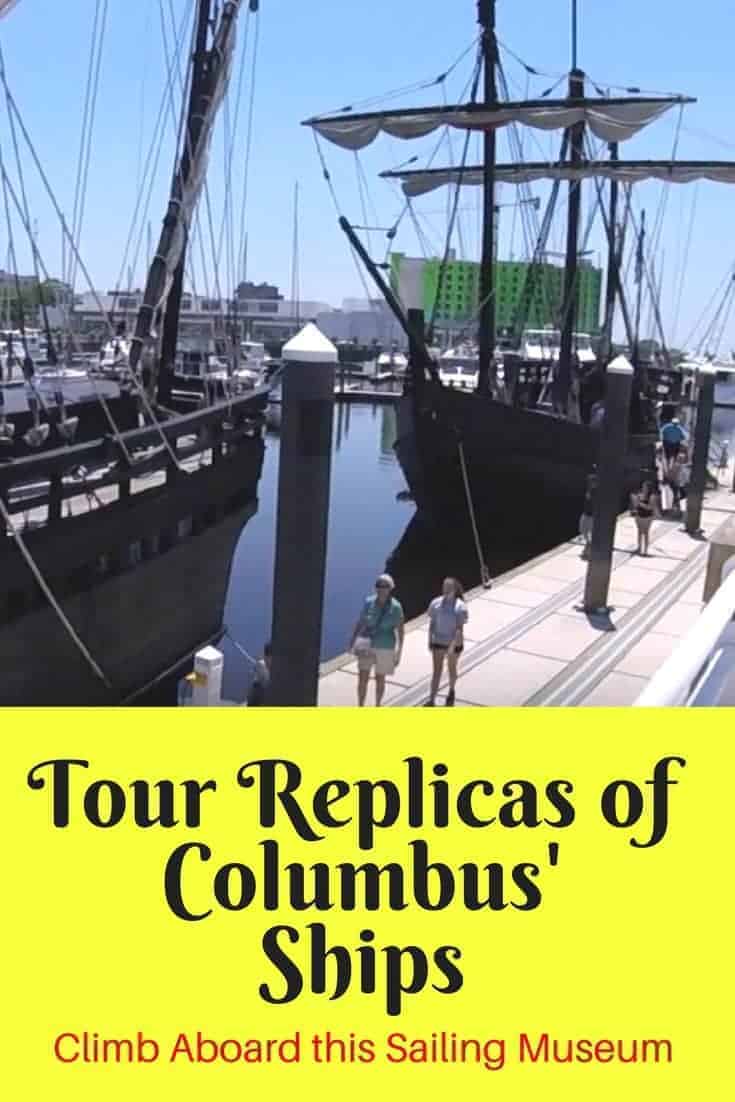 There is nothing more we enjoy than "living history museums." When we heard that replicas of Columbus' ships the Niña and Pinta would be touring close to our home, we jumped at the chance to check out the floating museum. These replica ships of Christopher Columbus give you a chance to learn about Columbus, his sailing vessels and history of the discovery of the New World in a new perspective.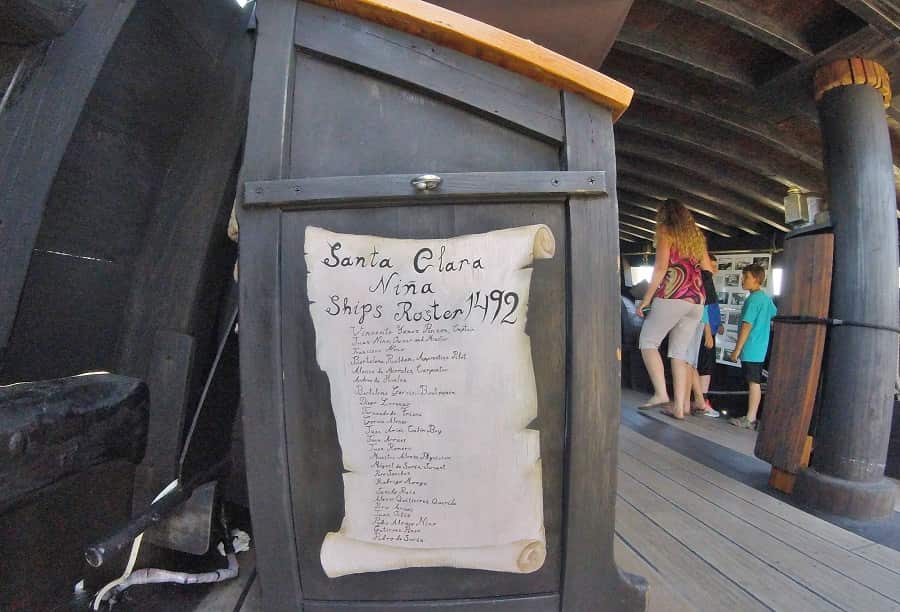 As everyone learned in history class as children, Christopher Columbus set sail in 1492 with three ships (Niña, Pinta and Santa Maria) to discover the New World. All ships were further used for other voyages, but they vanished from the face of the earth at some point in history and only the wreckage of the Santa Maria (off the coast of Haiti) has ever been found. Building the Nina and Pinta was no easy feat since they had no specific spects to go by. Instead, they had to rely on Columbus' personal journals and other ships built during the time period. 
The replica of the Niña is the best example of a caravel (Portuguese ships used at the time of Columbus). These ships were primarily used to haul cargo. It is a small ship, so you can imagine how crowded it must have been for men trying to eat & sleep amongst all the supplies they were bringing with them to the New World.  So if you are wondering what it might have been like to be on a voyage with Christopher Columbus, here is your chance to board replica ships that will give you a first-hand perspective.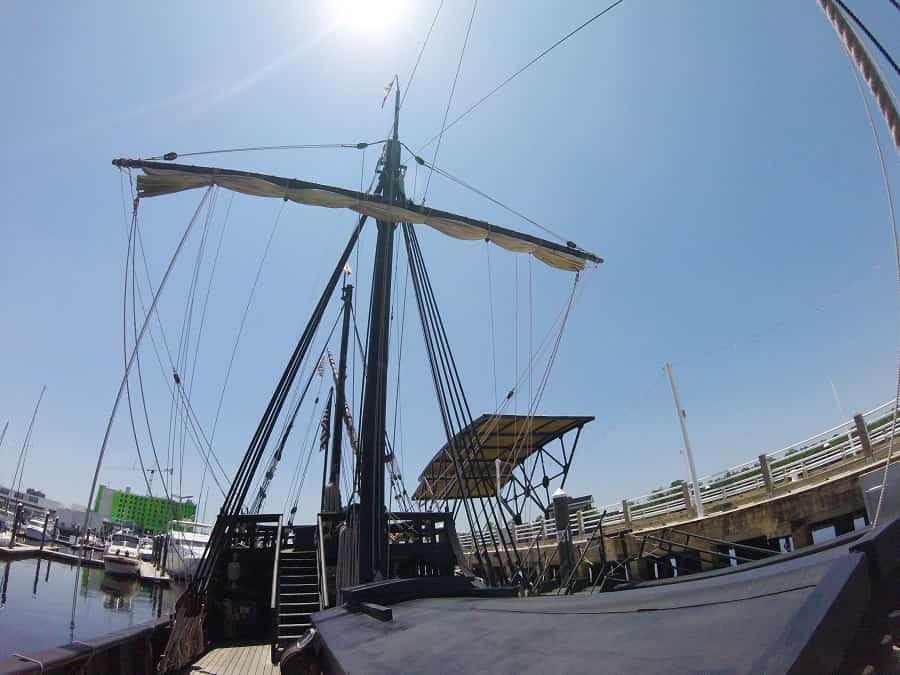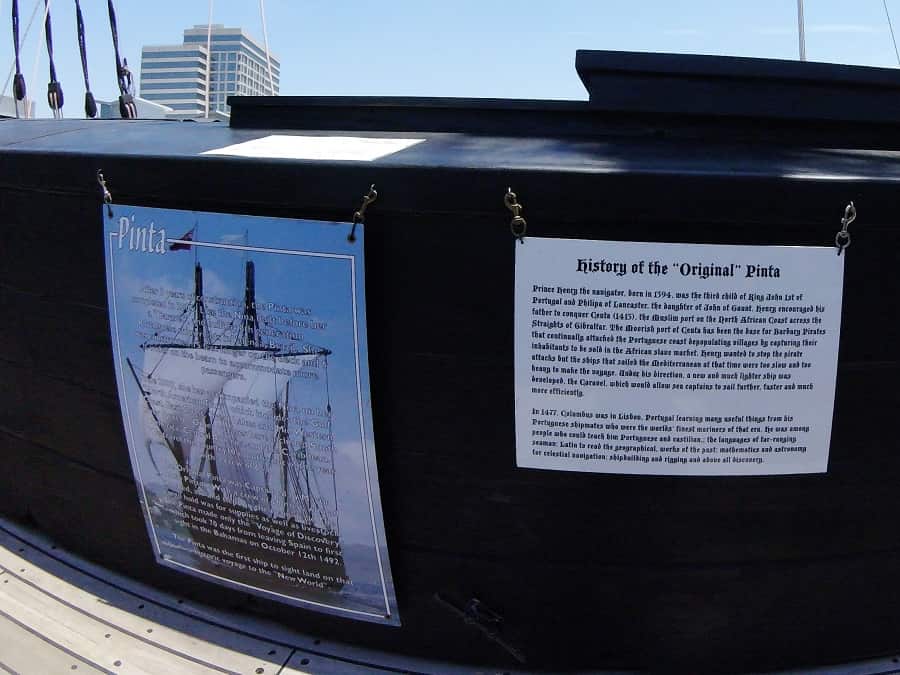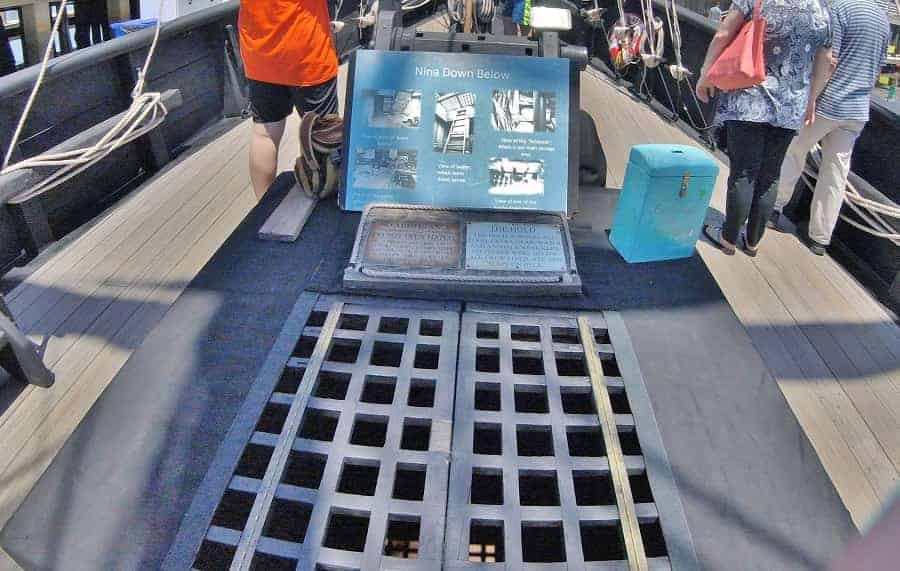 During your tour of these replica ships, you will be able to learn how Columbus navigated his journey and how important it was to use certain types of knots on the riggings.  Since it is self guided, you will find plaques that explain different things about these types of anicent sailing vessels. While you cannot venture below deck, you can get a glimpse into the gallows from the main deck. The Pinta replica is similar to the Niña, but was built in a larger scale to accommodate more people.
These two replica ships of Christopher Columbus are touring up & down the east coast, so if you live within a few hours drive, you should check them out.  The tour is self-led although there are volunteers who may be able to answer any questions you have.
General Admission:  $8.00 for adults, $7.00 for seniors (age 60+), $6.00 age 5-16, age 4 and under are free.