William Shakespeare is known as the greatest writer in English history and the mark he made on literature is great. If you love Shakespeare (like I do), you should make it a point to take a day trip from London to Stratford Upon Avon to see Shakespeare's birthplace.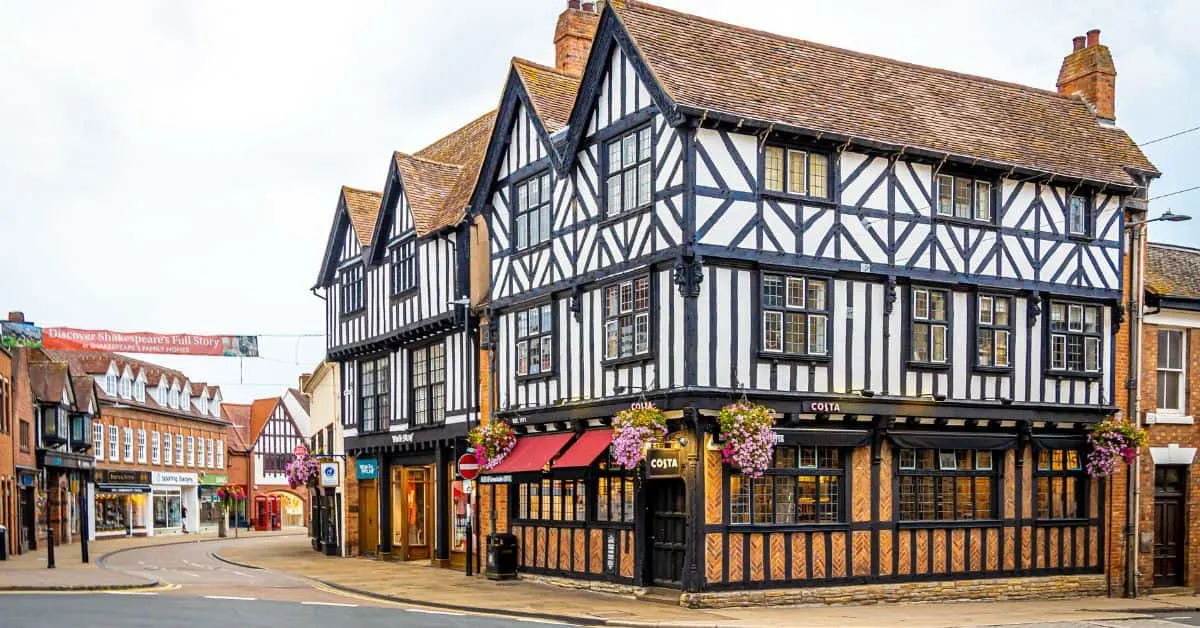 Stratford upon Avon
Shakespeare was born in Stratford upon Avon and is a perfect day trip from London. During your time in Stratford, you will be able to visit his birth house, see the home of his wife (Anne Hathaway) and see his grave.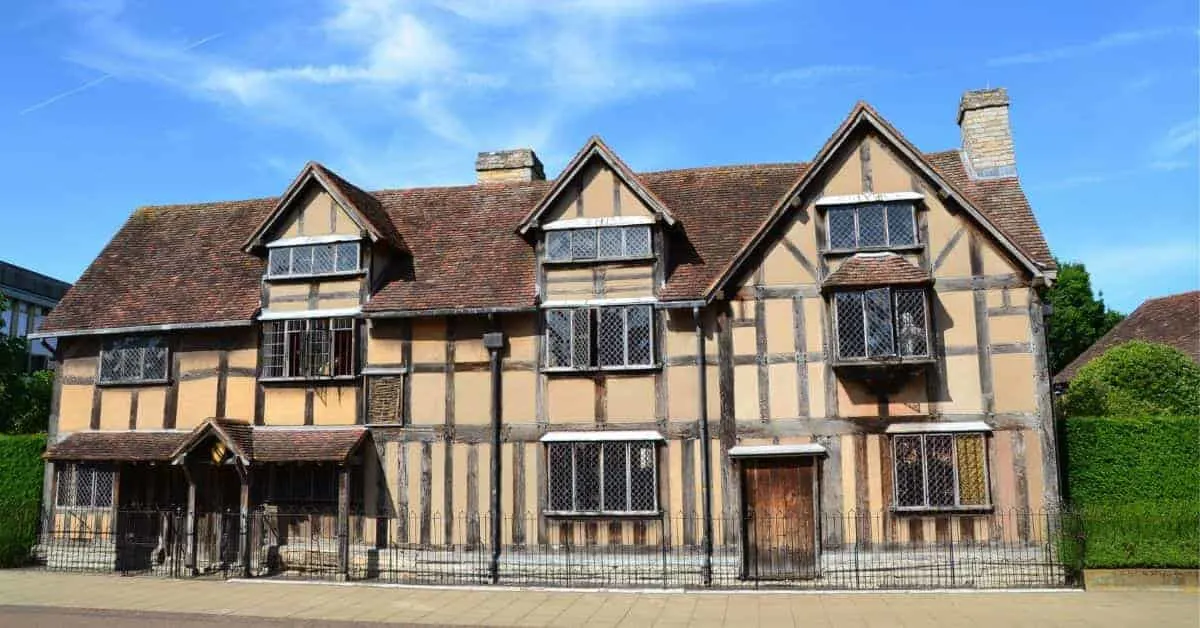 Shakespeare's Birthplace
Born in 1564, Shakespeare grew up in a Tudor-style cottage in Stratford Upon Avon. For a fee, you can tour the home which is made to look as it would have in his lifetime.
Henley Street Stratford-upon-Avon CV37 6QW, England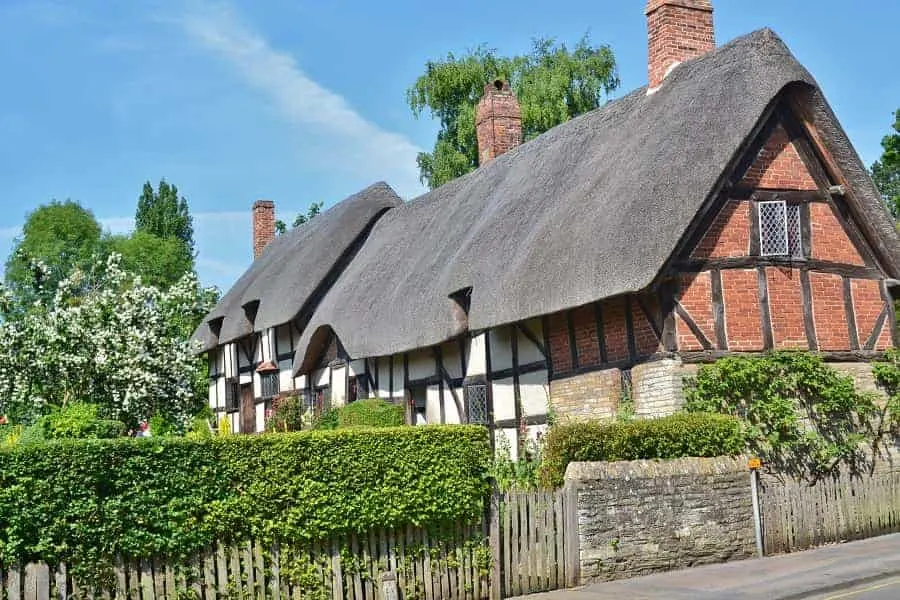 Anne Hathaway House
Anne Hathaway was the wife of William Shakespeare. Her home in Stratford Upon Avon is similar in Tudor styling to Shakespeare's and also has a lovely garden and walking paths that you can enjoy.
Shottery Stratford-upon-Avon CV37 9HH England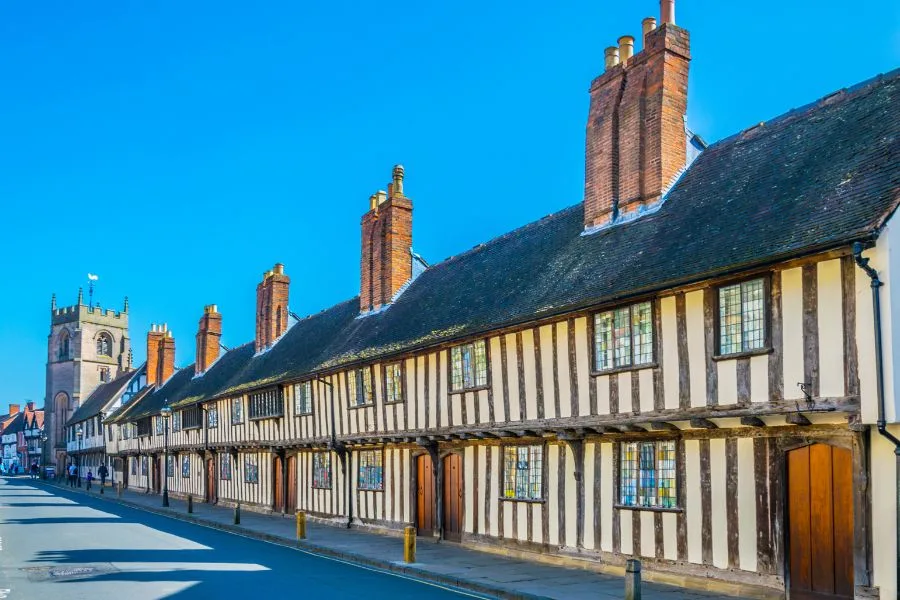 Shakespeare's New Place
New Place was Shakespeare's family home from 1597-1616. When Shakespeare bought New Place, he was an established playwright and it is believed that he wrote many of his later plays there.
The original home was demolished in 1759 and all that remains is a garden. The outline of where the house stood remains, along with the garden to commemorate the importance of the site.
Stratford-upon-Avon Warwickshire CV37 6EP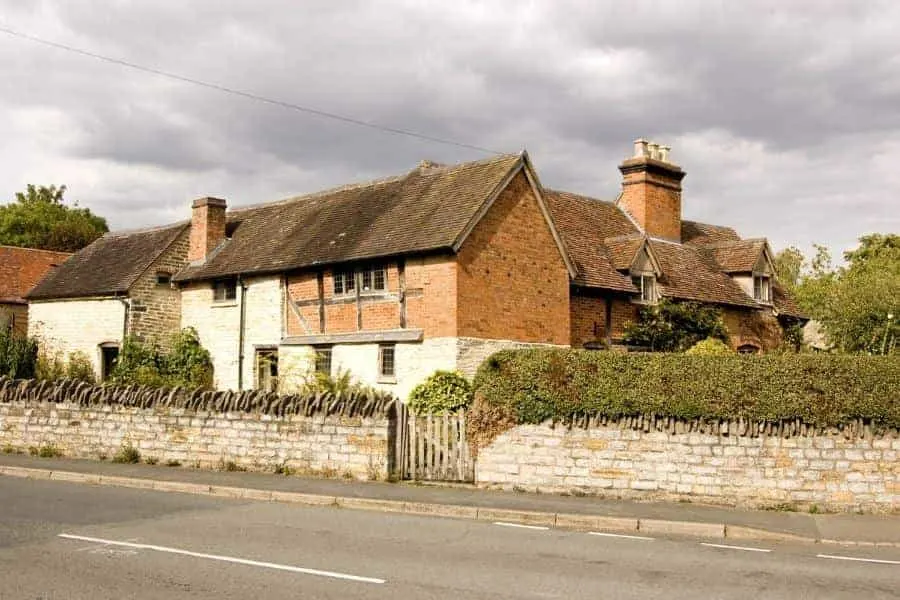 Mary Arden's Farm
Shakespeare's mother's farm is just outside of Stratford upon Avon in Wilmcote. Here you will find a working Tudor farm which now serves as the Shakespeare Countryside Museum.
The museum has many hands-on activities that families with children will enjoy like goose-herding and falconry.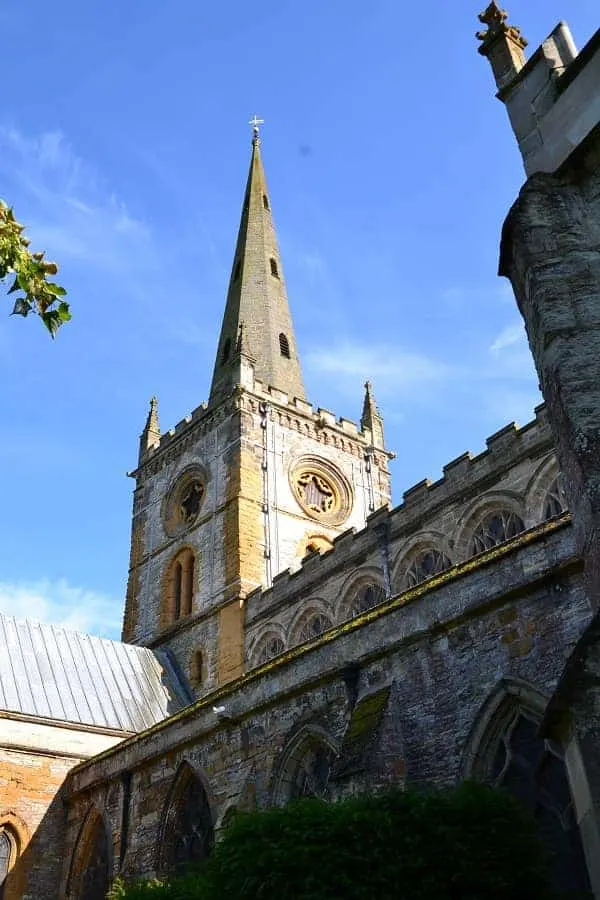 Shakespeare's Grave at Holy Trinity Church
No Shakespeare tour is complete without seeing the site in which Shakespeare was baptized, and later buried. The site of the famous Bard's final resting place is at the Holy Trinity Church.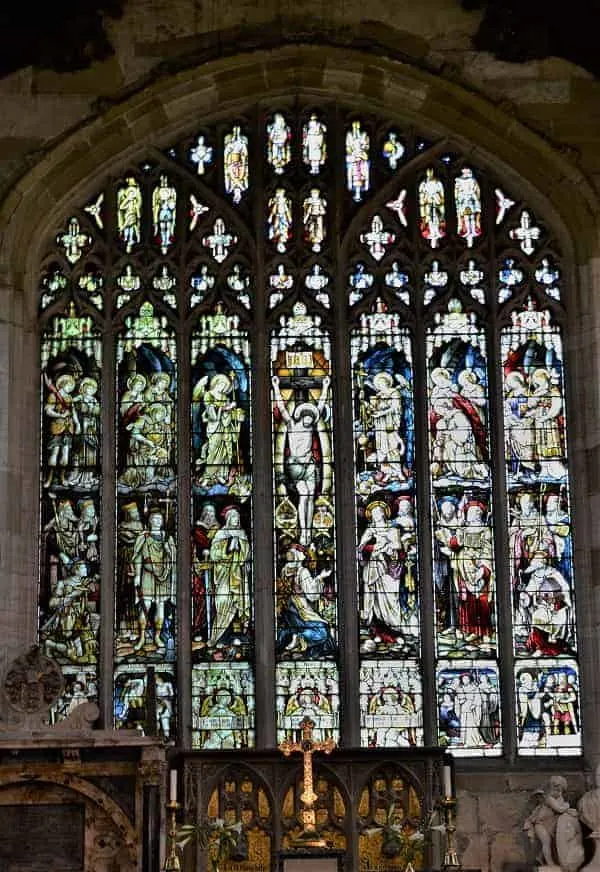 This church has a history all its own. The 800-year-old church's stained glass windows and misericords date from the 1400s.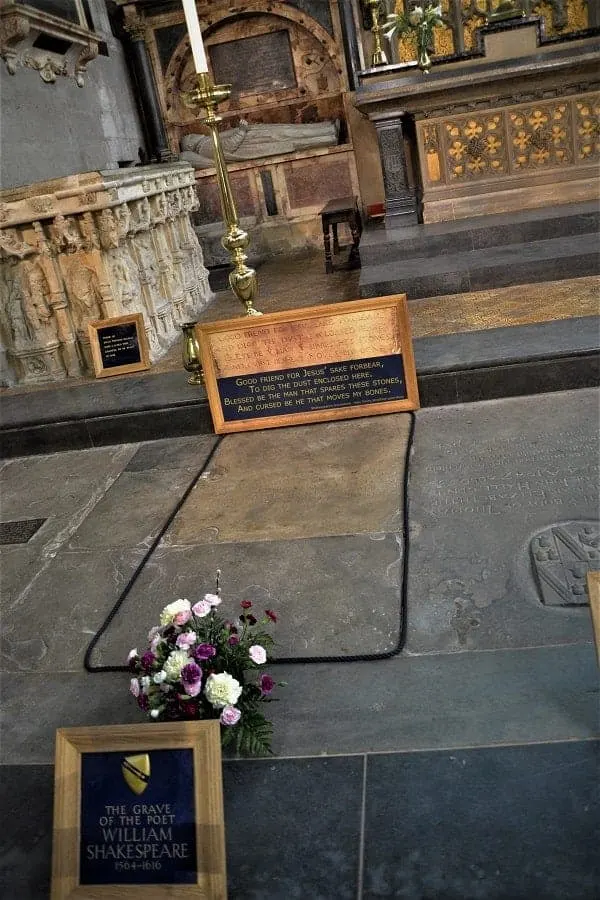 Along with Shakespeare, you will find the resting place of his wife Anne and children. Pay attention to the witty inscription on his tomb:
"Good friend for Jesus sake forbeare, to digg the dust enclosed heare. Blese be the man that spares thes stones, and curst be he that moves my bones."
Old Town, Stratford-upon-Avon CV37 6BG, England
£3 to enter the church
How to get from London to Stratford Upon Avon
By car: For a day trip to Stratford from London you will want to take the M40. It is approximately 2 hours. You won't need a full day in Stratford, so you may want to pair it with another nearby city, like Oxford.
By train: Head to the Marylebone Station in London. The ride is anywhere between 2 and 2 1/2 hours to reach Stratford-upon-Avon depending on what time you decide to go. Check the train times for the day you intend to travel.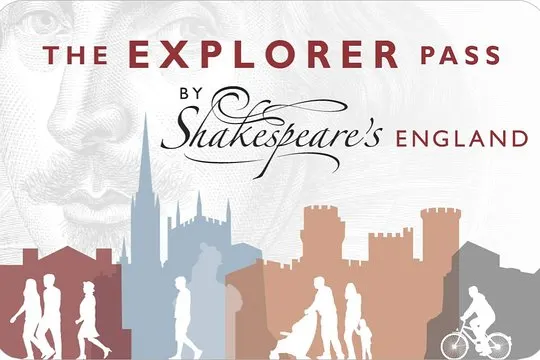 Save Money with Shakespeare's England Explorer Pass. This pass will give you entry to many of the sites in Stratford upon Avon along with some other famous places from Shakespeare's time in England.
If you are a fan of Shakespeare and visiting the London area, make sure that you visit at least some of these places that are significant to his life & works.
Have you been to Shakespeare's birthplace?