If you're looking for a fun-filled vacation, Atlantis Bahamas is the perfect destination. With an array of activities and attractions to choose from, there's something for everyone to enjoy in this tropical paradise. From thrilling water slides and championship golf courses to casino action and dolphin encounters, there are many things to do in Atlantis Bahamas.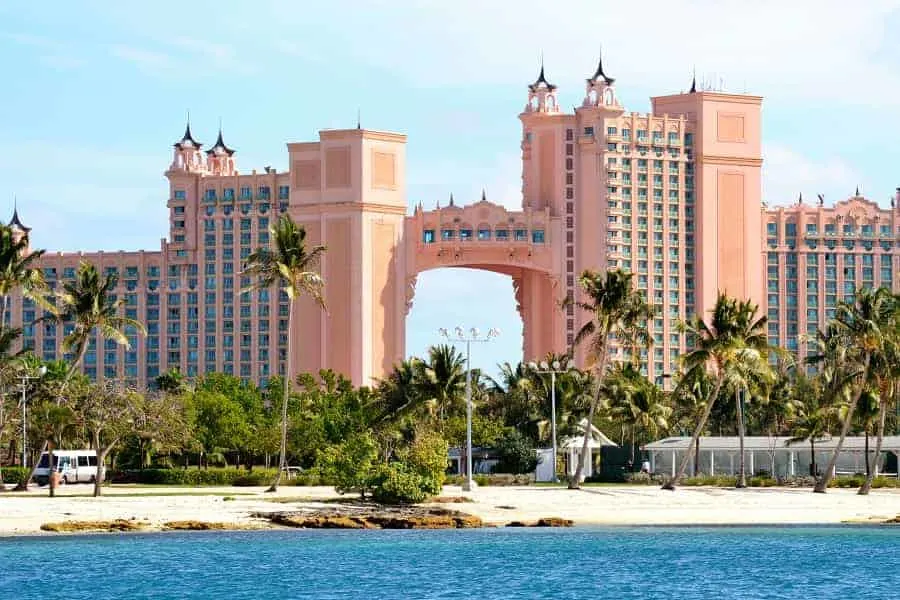 20 Things to Do in Atlantis Paradise Islands
If you are looking to book a stay in Atlantis, here is just some of what you can look forward to experiencing: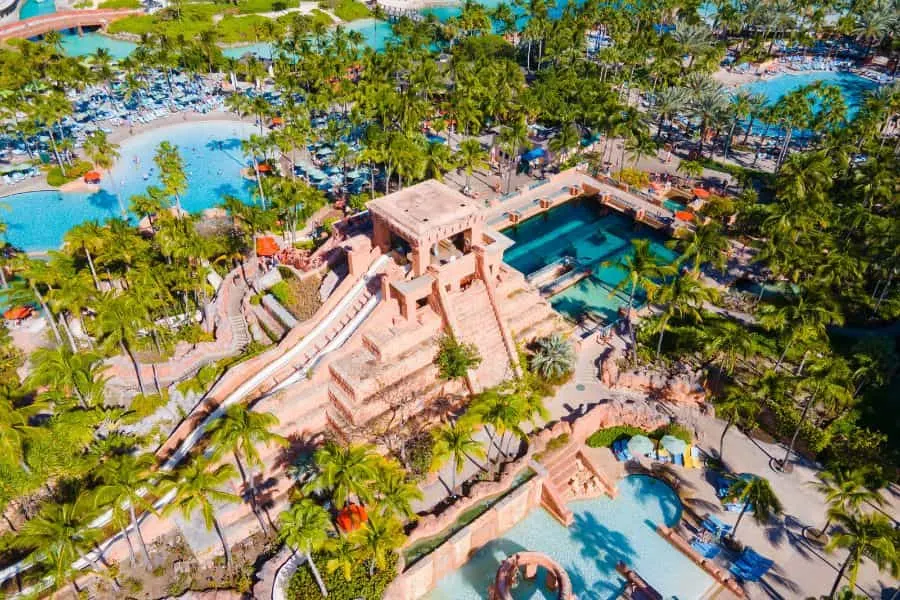 1. Aquaventure Water Park
This 141-acre water park boasts a spectacular range of aquatic slides, pools, and adventures for visitors to enjoy.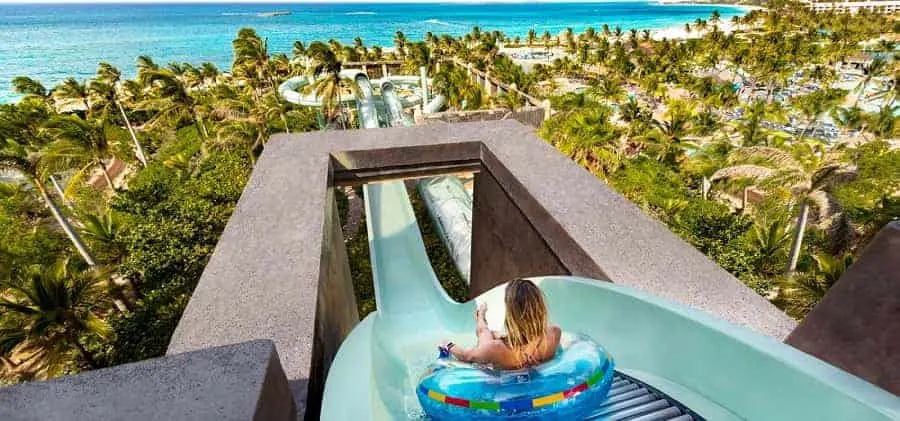 It's the largest water park in the Caribbean and includes water slides, rapids, and over 20 swimming areas.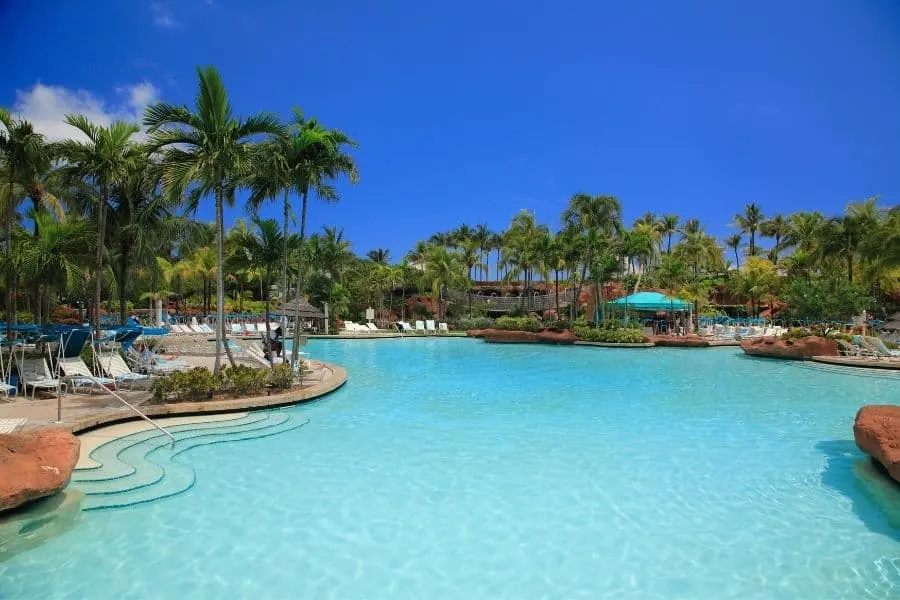 2. Atlantis Pools
There are 14 distinctly unique pools on the property.
From the adult-only Cove to the family-friendly Ripples pool and the NEW Poseidon's Playzone, there are enough spaces for everyone to enjoy time in the sun.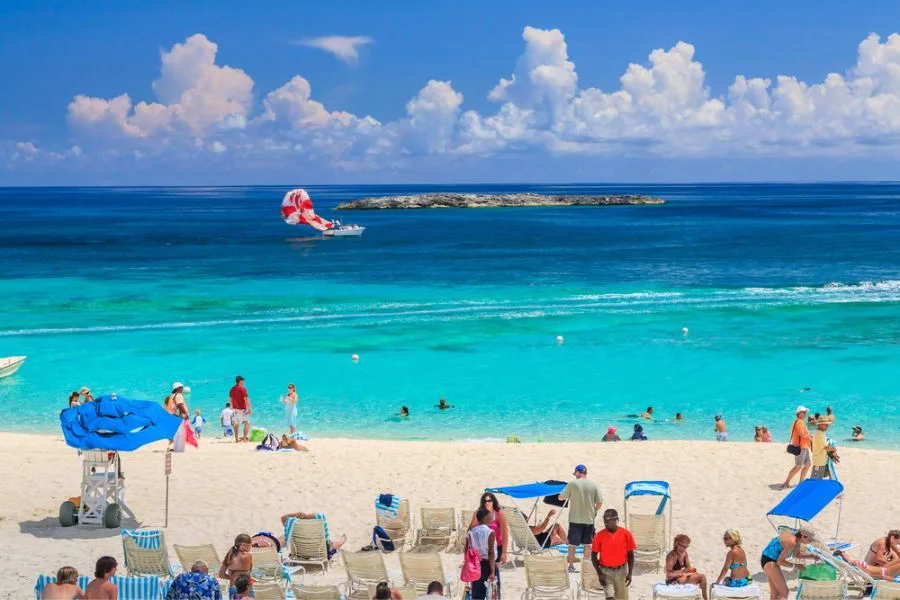 3. Beach
The white sandy beaches span 5 miles and offer easy access to the beautiful blue waters of the Caribbean.
You will find different beaches with various amenities.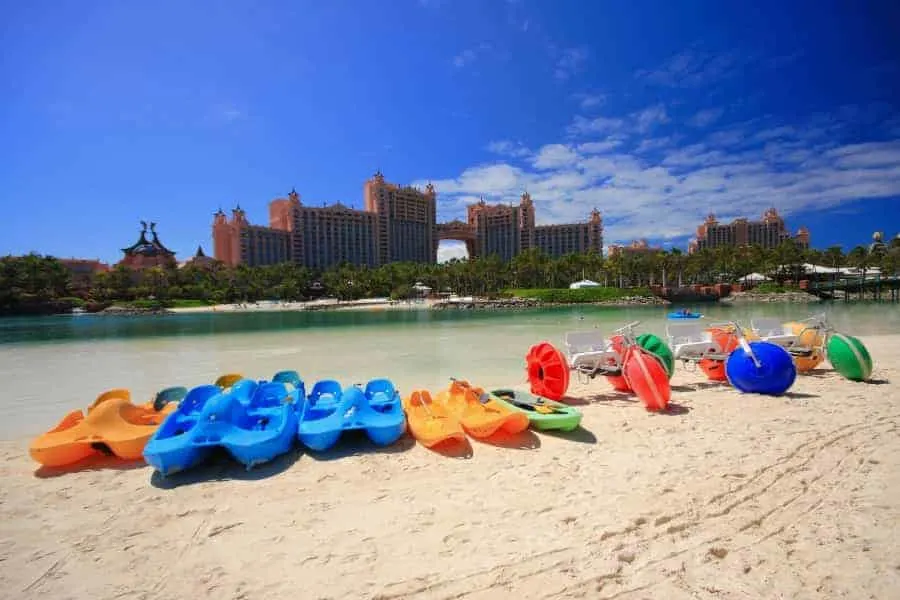 Paradise Lagoon Beach offers a protected cove with a gradual beach entry that is perfect for families with small children. Guests can rent paddle boards or water bikes, along with snorkeling gear.
South Paradise Lagoon Beach is perfect for the more adventurous with snorkeling, paddle boats, and other water sports.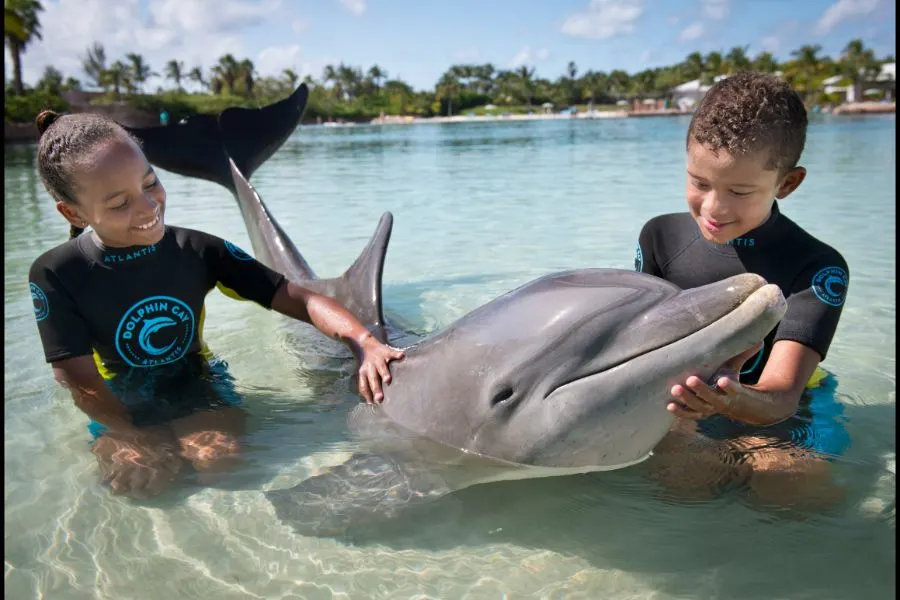 4. Playtime with Dolphins
Playtime with Dolphins is a hands-on education program that allows guests to work with a pod of rescued bottlenose dolphins.
Guests, with the help of a team member, take part in a playful enrichment session that spotlights their agility and aerial abilities.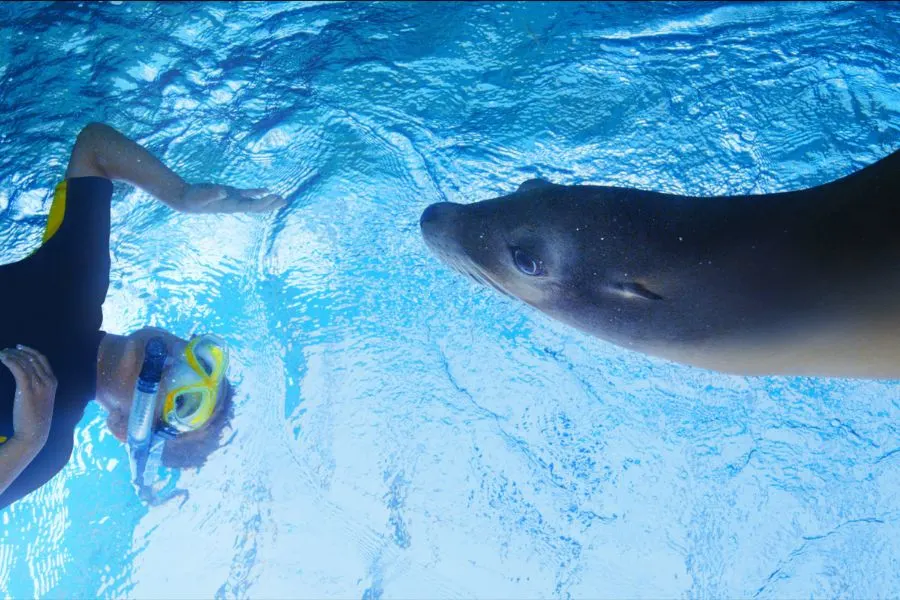 5. Playtime with Sea Lions
Playtime with Sea Lions in Atlantis Bahamas is a once-in-a-lifetime experience where guests go behind the scenes to see how Sea Lions are cared for and then have the chance to have some playtime interaction with a sea lion.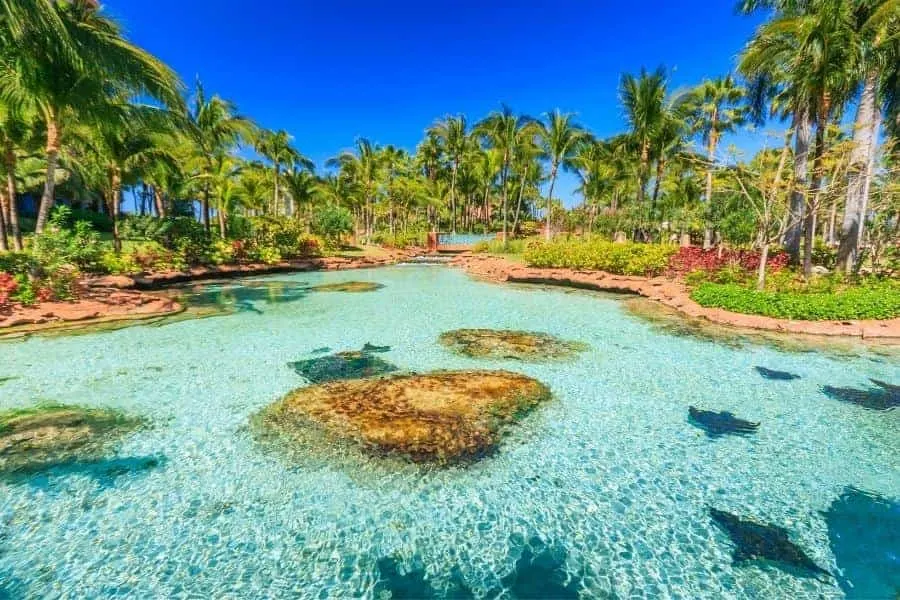 6. Stingray Lagoon
Get up close and personal with stingrays at this unique interactive experience.
Learn all about these graceful creatures as you hand-feed them and even pet them in their natural habitat.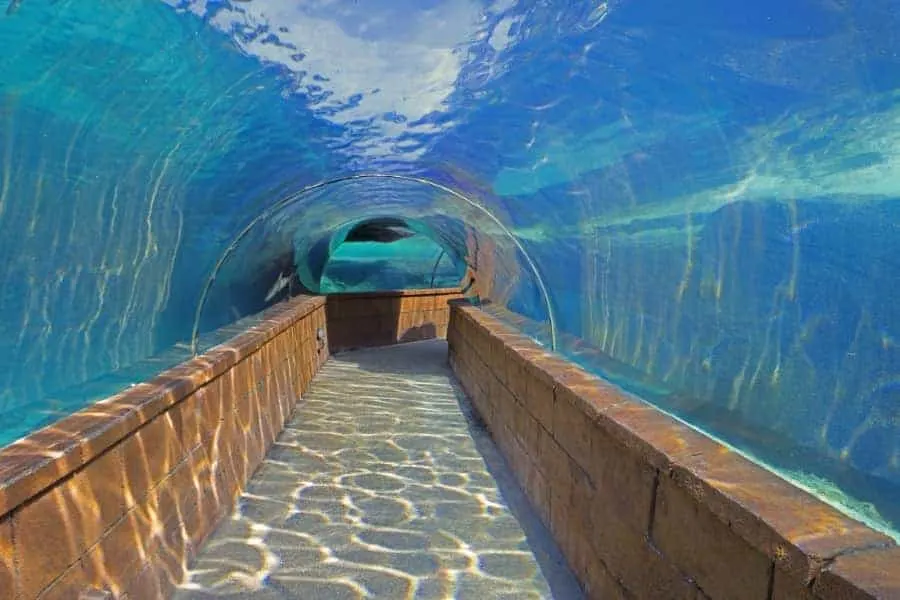 7. Atlantis Aquarium
Experience the wonders of the ocean at the world-class Atlantis Aquarium.
Here you can observe over 50,000 marine species in a variety of different habitats and walk through a transparent 100-foot underwater tunnel submerged in a lagoon.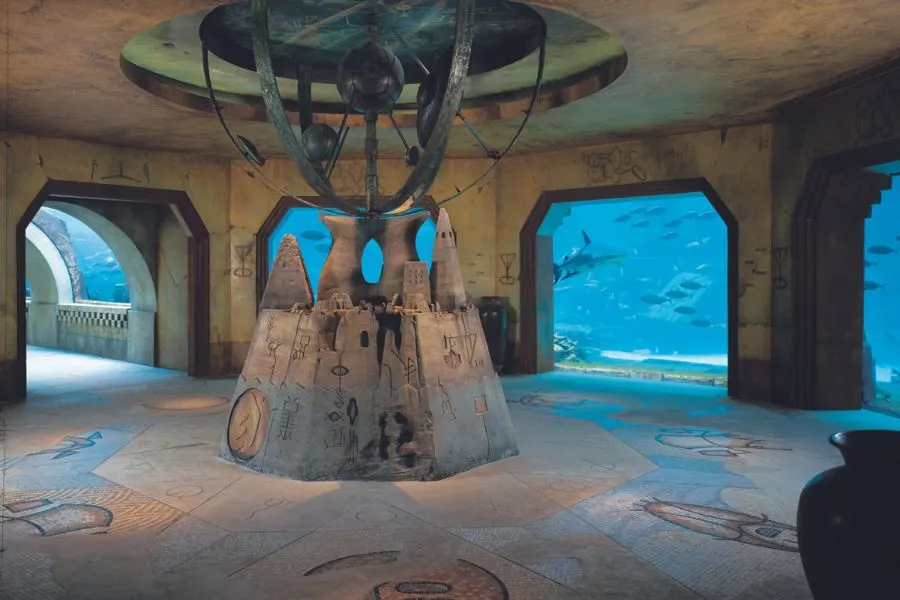 8. The Dig
Take a journey of discovery to the lost city of Atlantis and explore the ruins at The Dig.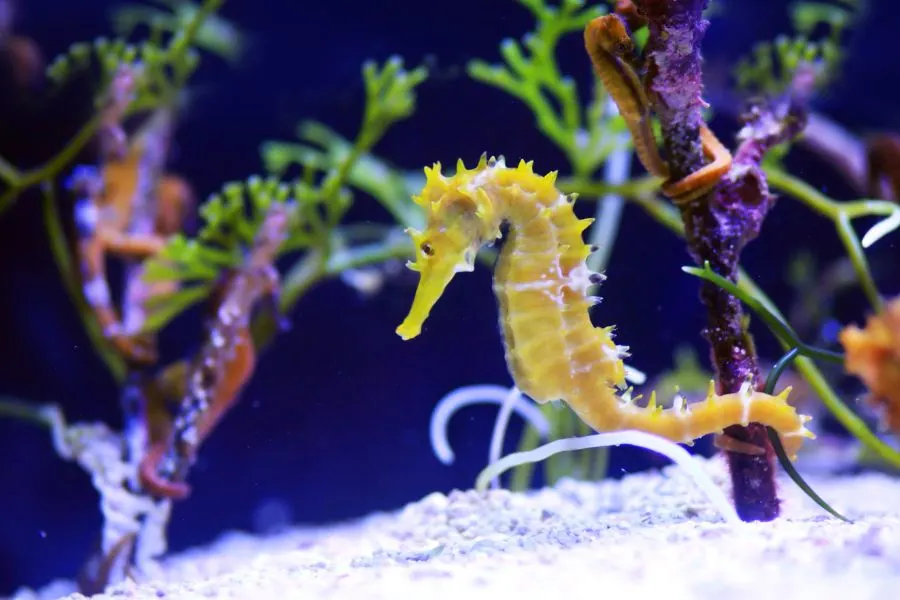 This interactive experience showcases some of the world's most exotic sea creatures like moray eels, jellyfish and seahorses.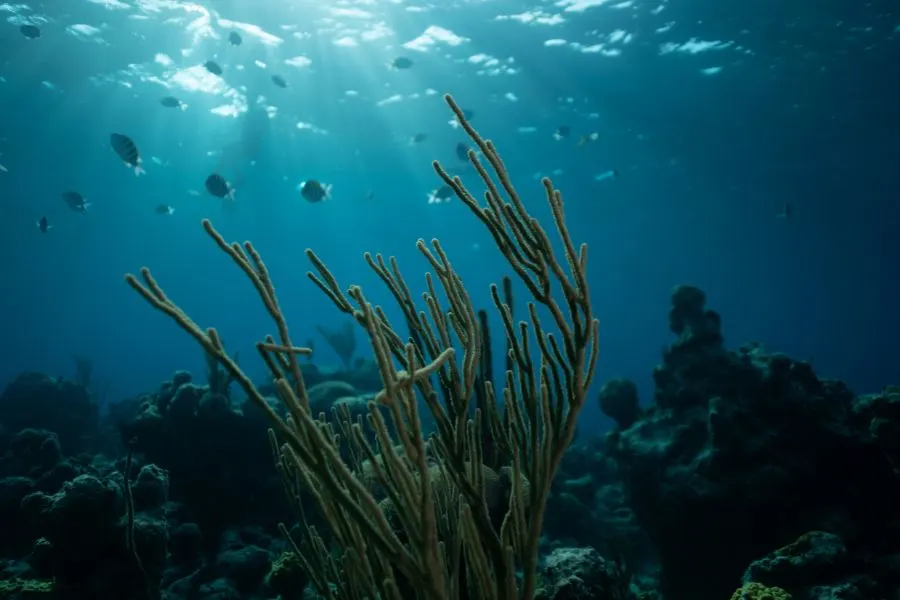 9. Snorkeling
Put on your snorkel and explore the vibrant underwater world of Atlantis Bahamas.
With an abundance of colorful fish, coral reefs and other marine life, a snorkeling adventure is one experience you won't want to miss out on.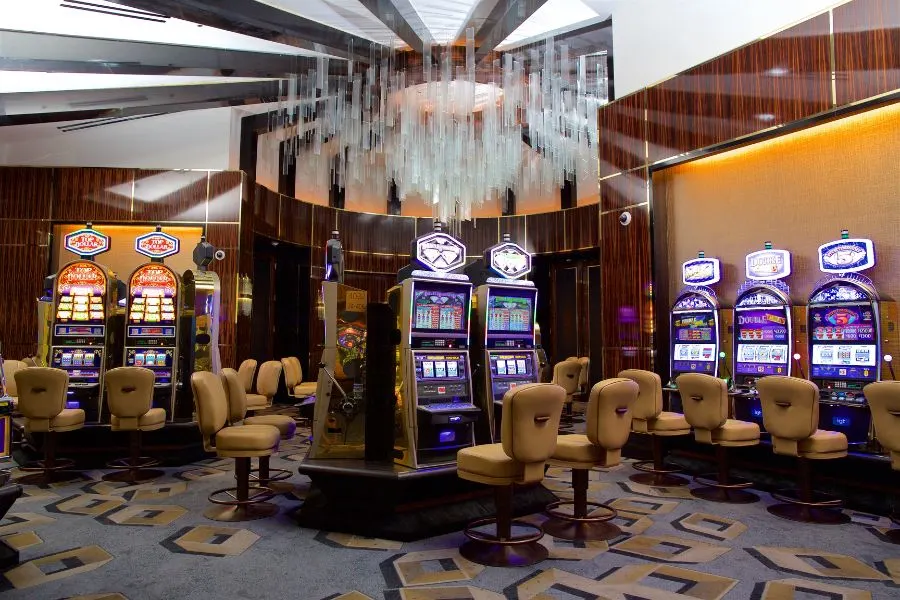 10. Casino at Atlantis
With over 700 slot machines, gaming tables, and video poker terminals, there's something for everyone to enjoy here.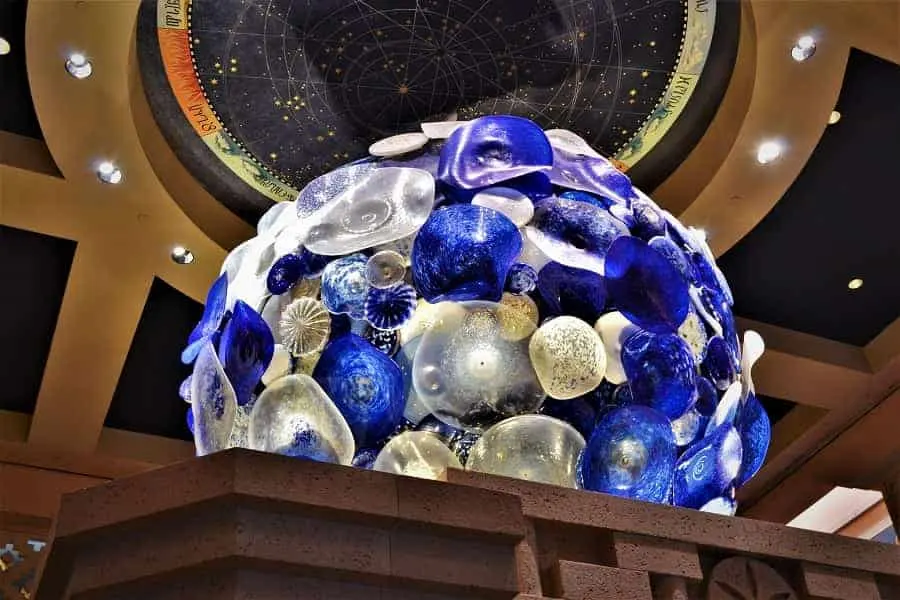 Even if you don't plan to gamble, you really should walk through to check out the beautiful decor and sculptures by Chuily.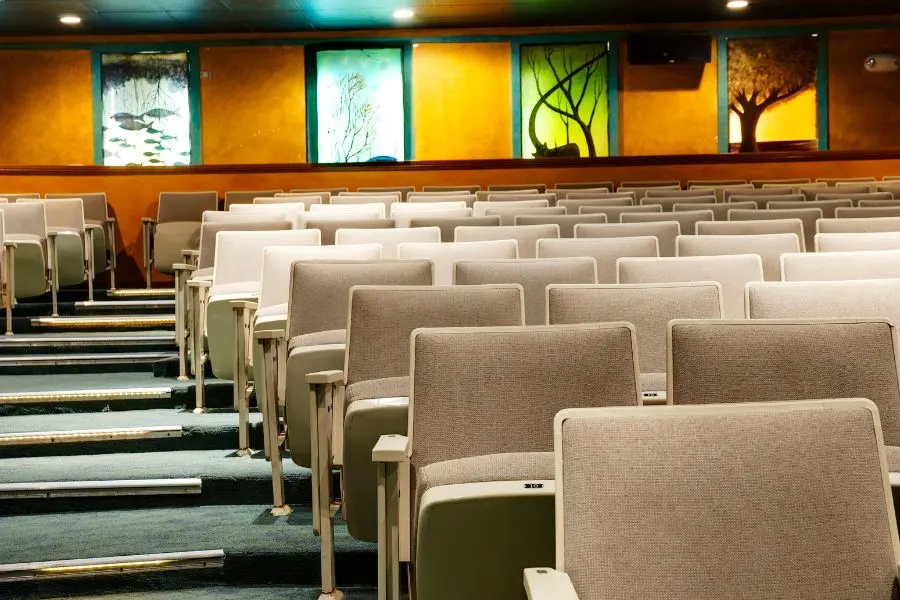 11. Movie Theater
Catch a movie at the state-of-the-art theater at Atlantis.
Enjoy both classic films and recent releases with comfortable reclining seats and 3D capabilities.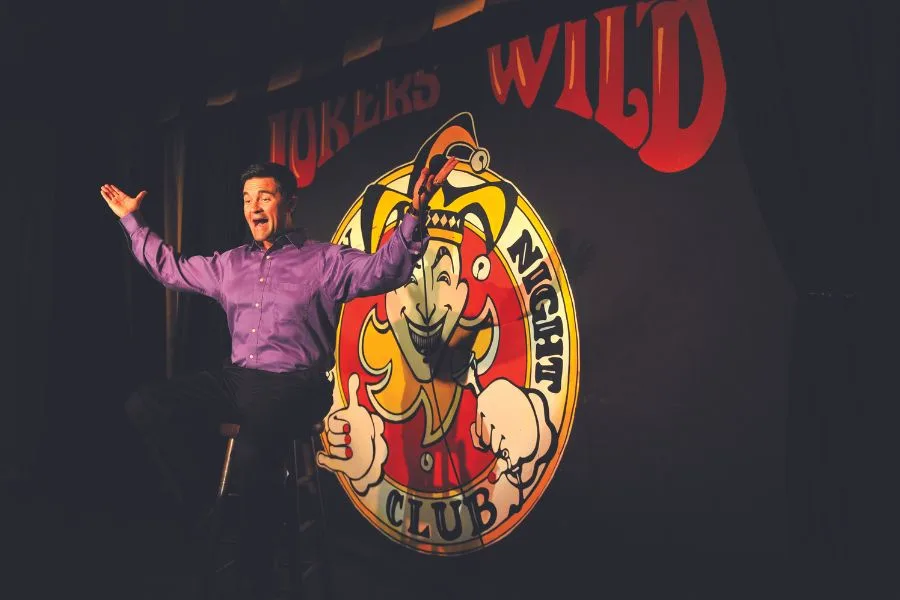 12. Jokers Wild Comedy Club
Laugh the night away at this lively comedy club.
With world-class comedians performing regularly, you're sure to have a great time with plenty of laughs.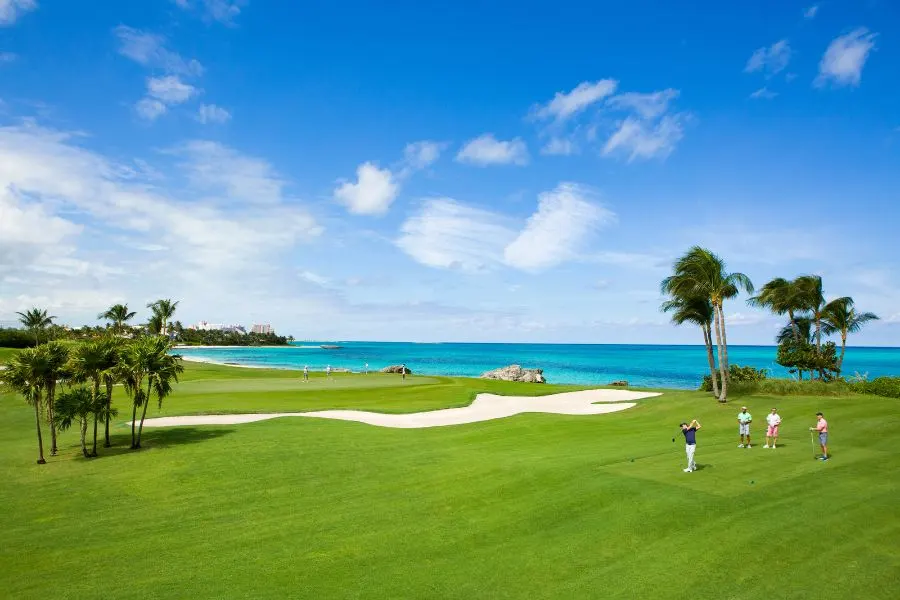 13. Golf
Tee off at The Ocean Club Golf Course designed by world-renowned architect Tom Weiskopf.
With views of the Atlantic & Nassau Harbor, it is one of the most picturesque courses in the Caribbean.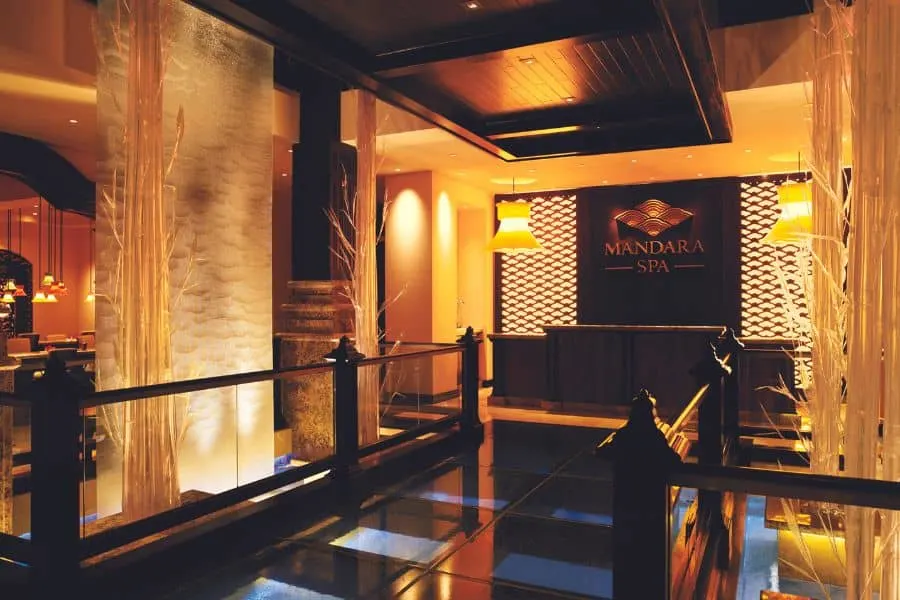 14. Mandara Spa
Take a break from all the activities and indulge in some pampering at the Mandara Spa.
With a variety of relaxing treatments, this is the perfect place to unwind and rejuvenate.
Enjoy a massage, facial or body treatment for an unforgettable spa experience.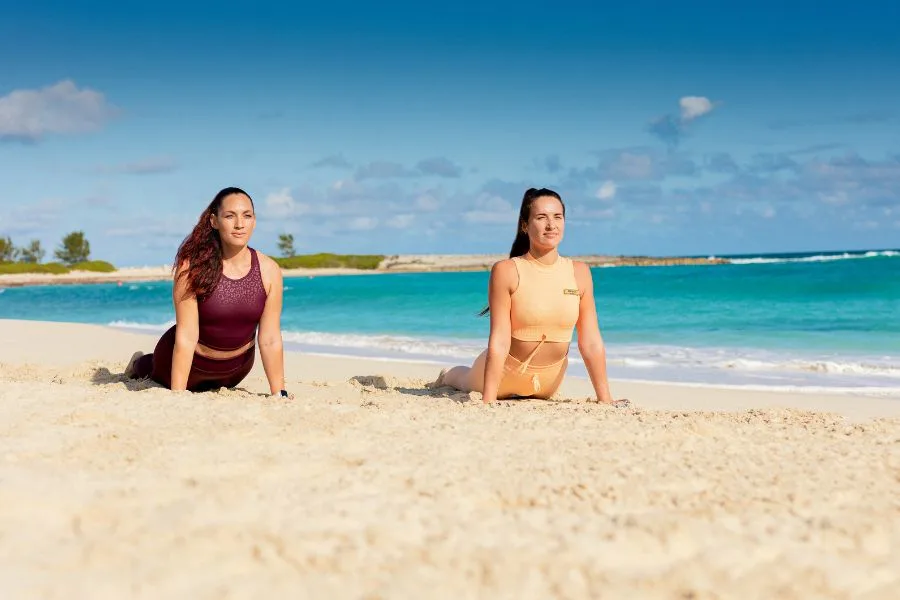 15. Fitness
Not only can guests work out in their state-of-the-art fitness center, they can also do things like swim laps in the lap pool, do yoga on the beach or paddle board out in the ocean.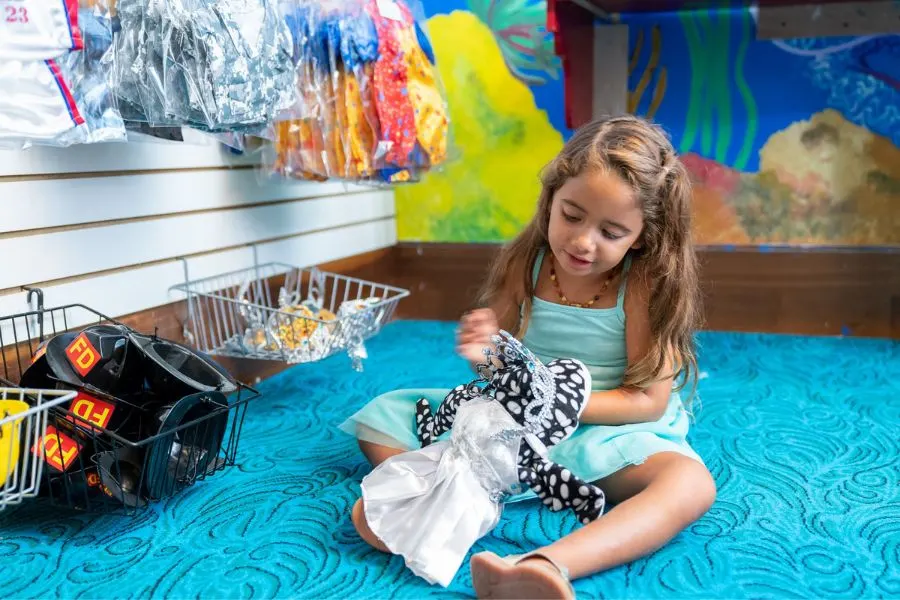 16. Atlantis Pals
Kids will love creating their own stuffed animals at Atlantis Pals. From dolphins to turtles, choose from a variety of cuddly critters and get ready to make your own special friend.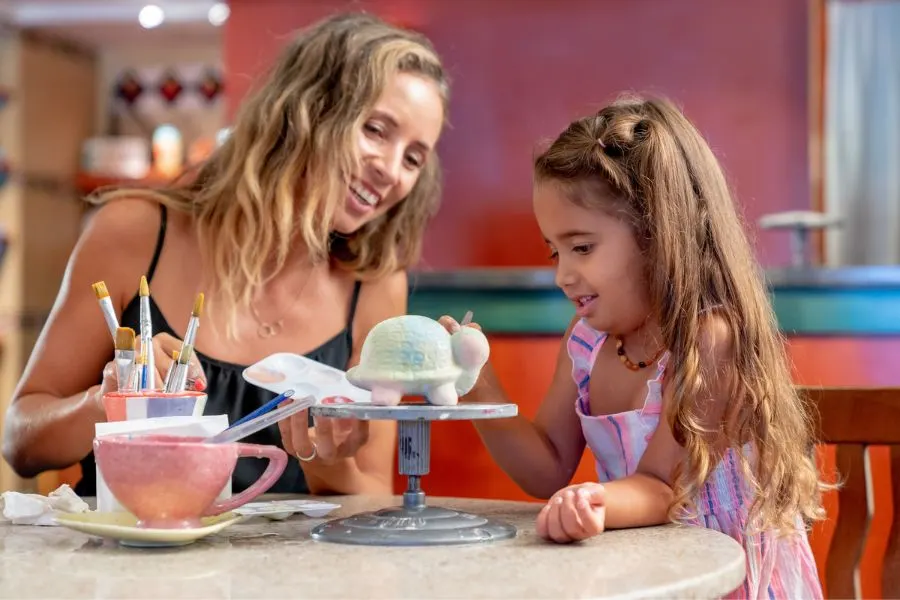 17. Earth & Fire Pottery
Unleash your creativity and spend time as a family creating art. Create a personalized gift or vacation souvenir!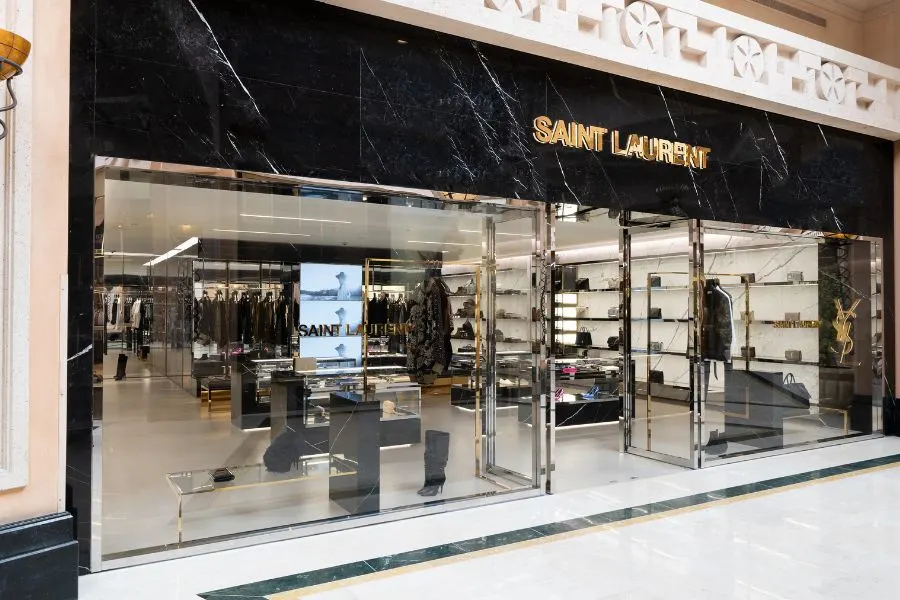 18. Shopping
When it comes to shopping, you can do it Duty-Free at Atlantis. You'll find everything from Cuban Cigars to Gucci Sunglasses!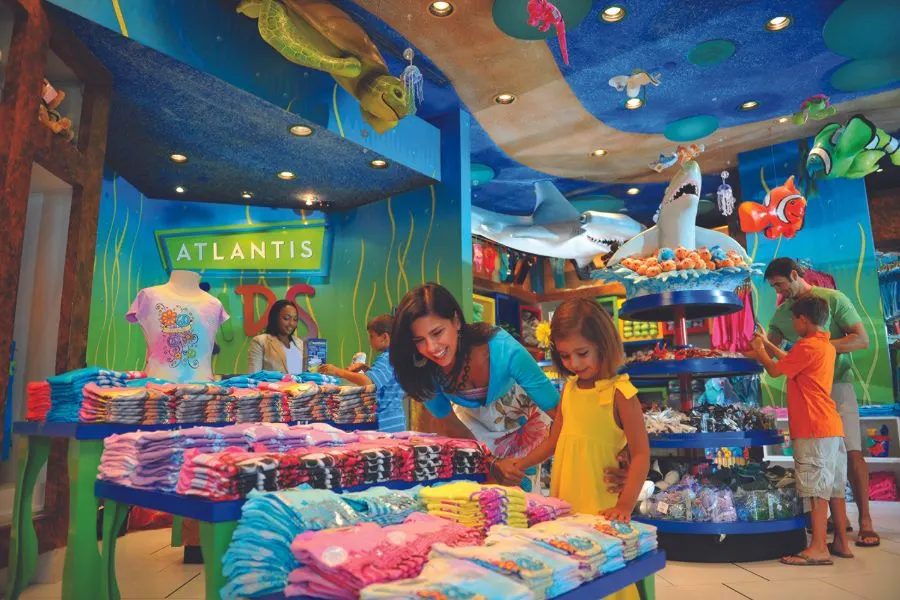 And if high-end shopping isn't in your budget, you will also find plenty of traditional souvenir shopping as well.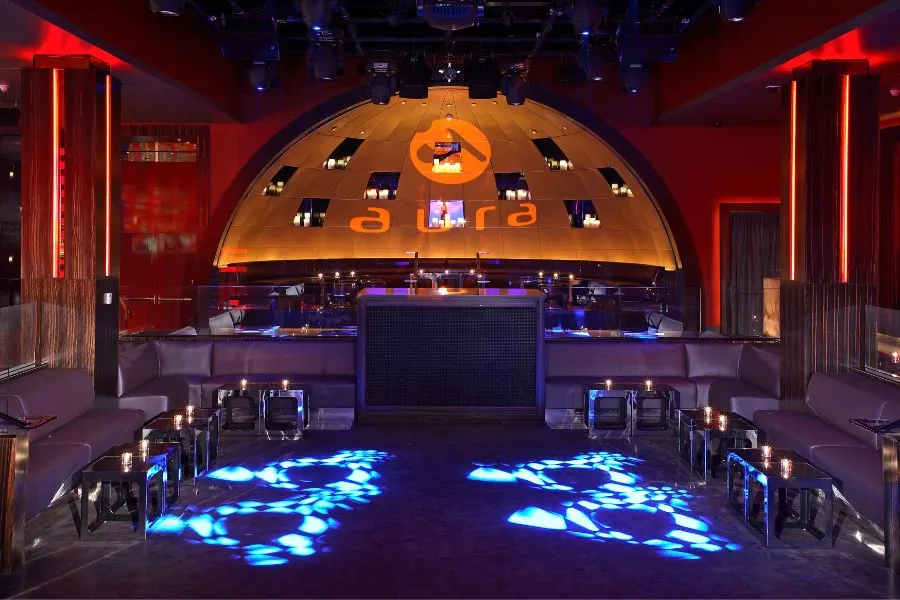 19. Aura Nightclub
Aura is an adults-only Bahamas nightclub inside the Casino. This is a place where you can dance the night away.
20. Dining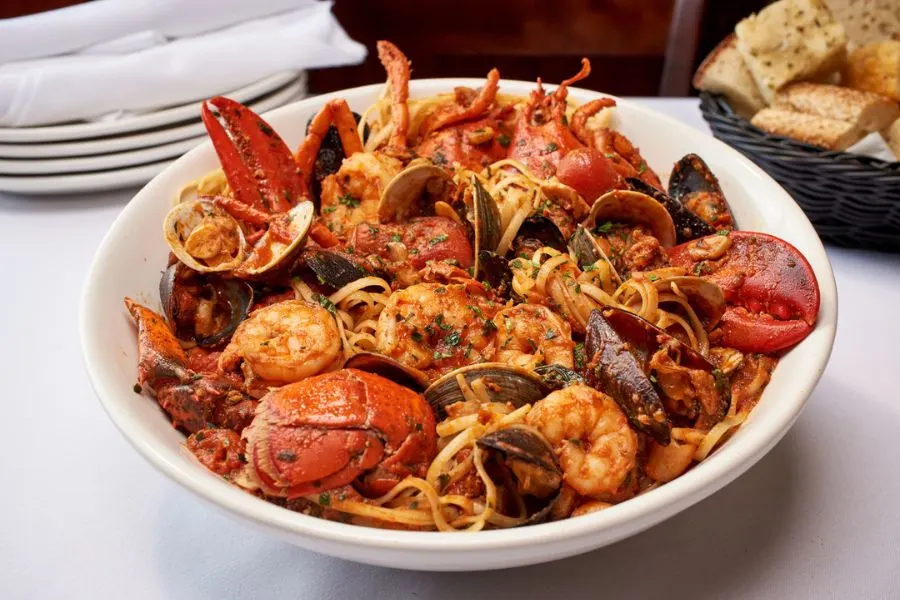 When it comes to dining, you will find everything from casual outdoor restaurants to fine dining at Atlantis.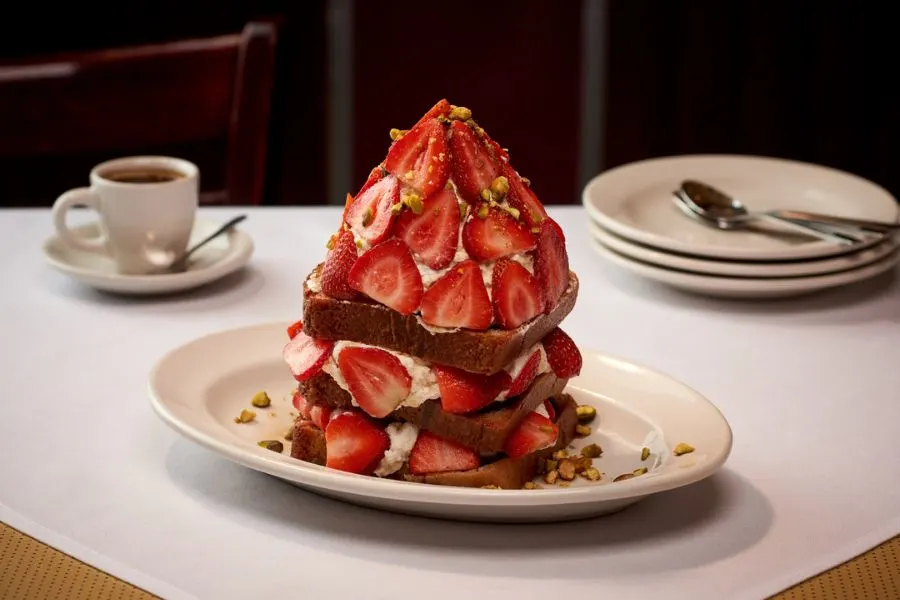 Guest will find steaks, seafood and some of the most delicious desserts you could ever imagine!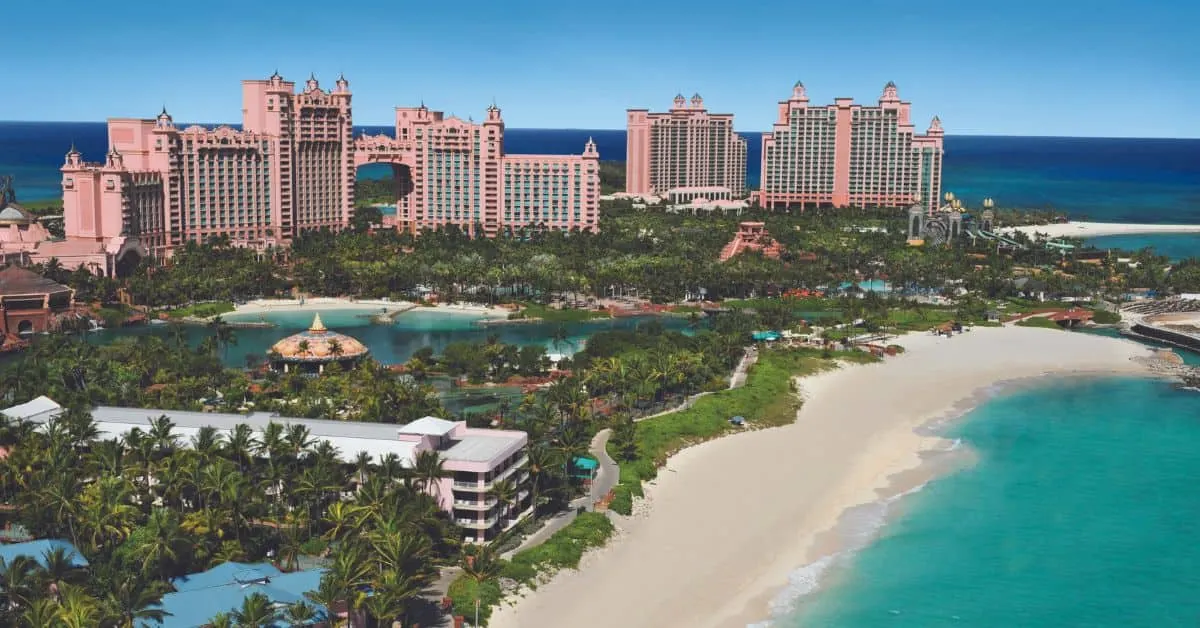 Visiting Atlantis Bahamas is the perfect vacation for any traveler looking for an unforgettable experience. With its idyllic beaches, pool and entertainment, there's no shortage of things to do in Atlantis Paradise Island.
Only in Atlantis on a stopover in Nassau? Check out the Atlantis Day Pass.