One of the most historic towns in England is Canterbury. It is filled with cobblestone streets, Roman walls, medieval architecture, and one of the most important churches in all of England. Whether you are in town for just one day or many, you will find that there are many things to do in Canterbury.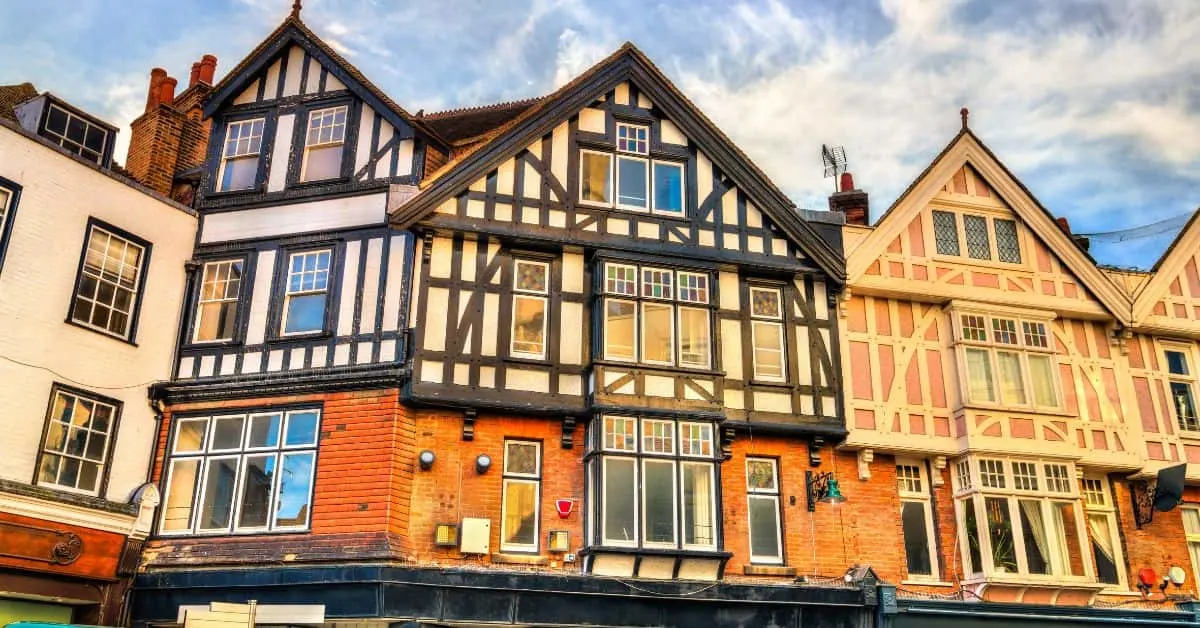 8 Popular Things to do in Canterbury
Christchurch Gate
Canterbury Cathedral
St. Augustine's Abbey
Church of St. Martin
King's School
The Crooked House
Roman Museum
Punting Tour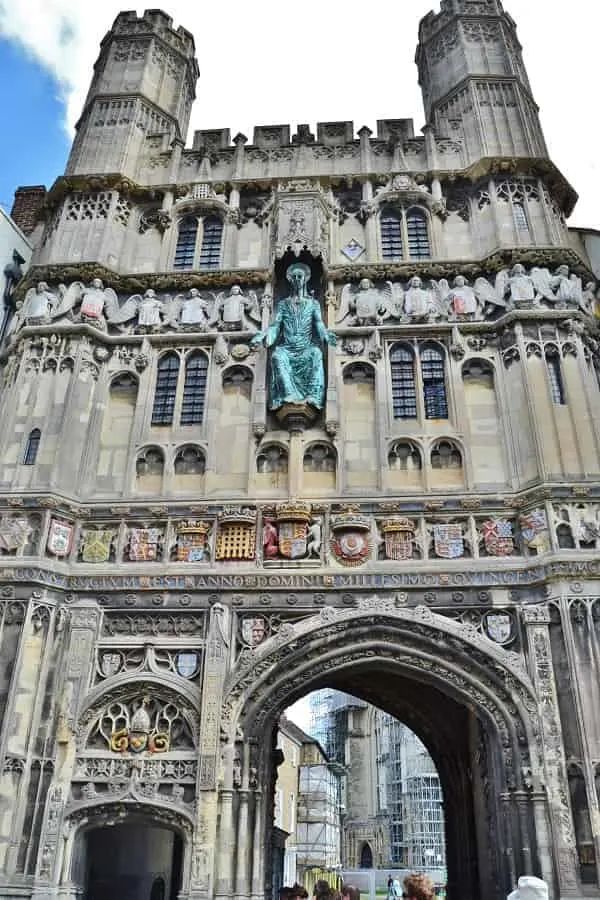 1. Christ Church Gate
On your way to Canterbury Cathedral, you will walk through Christ Church Gate.
This beautifully ornate gateway was built between 1504 and 1521. Most likely, it was built to honor Prince Arthur, Henry VIII's elder brother, who was married to Catherine of Aragon (1501) at the age of 15 and died a year later.
His death made Henry VIII the next in line to become King of England (and he too married Catherine of Aragon, several years after the death of his brother (1509).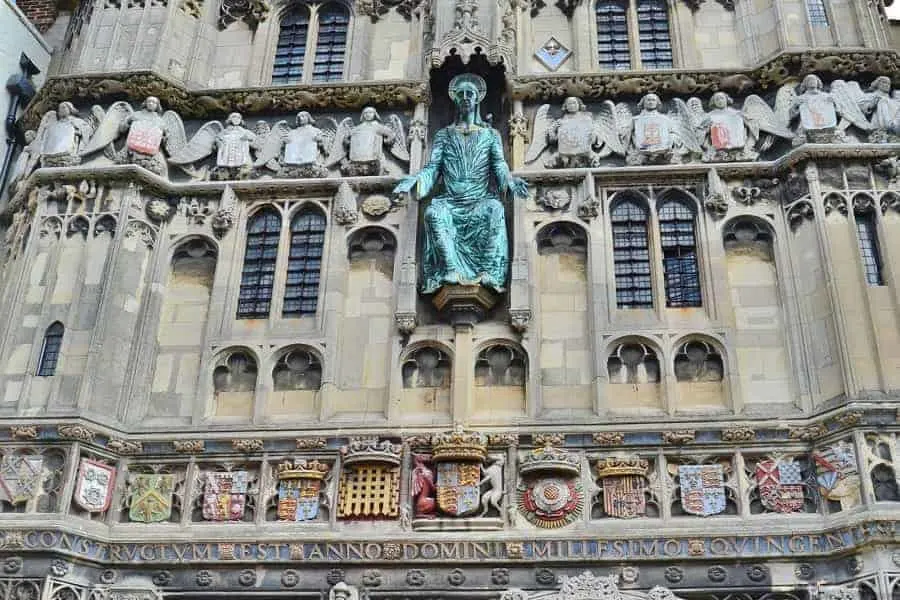 Adorning the gate are the Arms of Tudor Dynasty (Welsh Dragon & White Greyhound) along with other arms for several members of the Royal family, including Catherine of Aragon.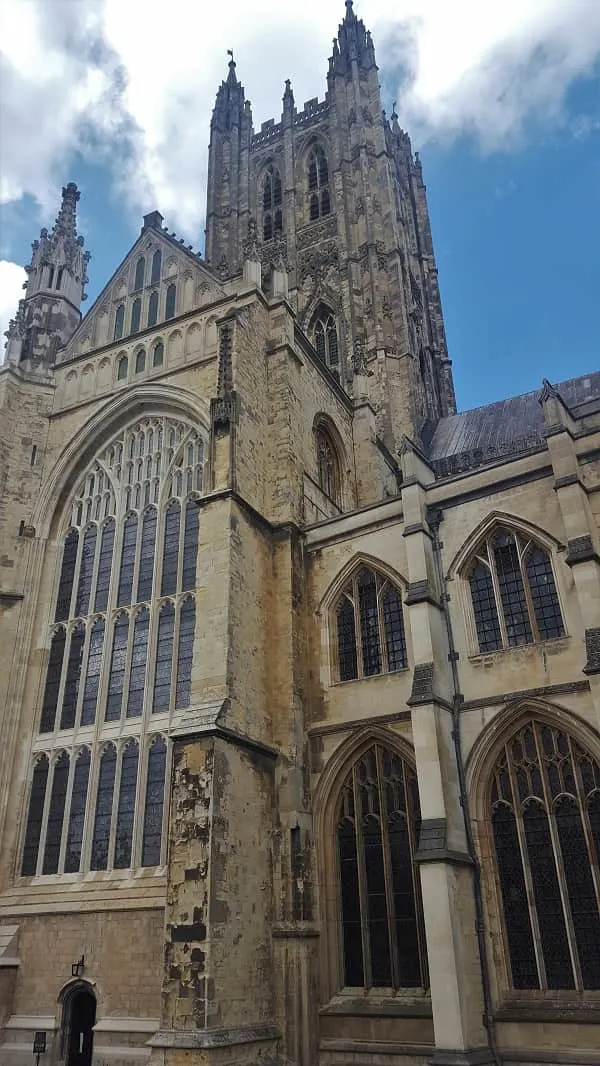 2. Canterbury Cathedral
There has been a cathedral in Canterbury since 597 when St. Augustine baptized the Saxon king Ethelbert.
It was built on top of ancient Roman ruins but was rebuilt around 1070 after the destruction of the Norman Conquest.
You will want to make sure you visit the crypt area beneath the church which opens around 10 am.
It has murals and wall carvings that date back to the 12th century.
Be advised that there is no photography in the crypt area.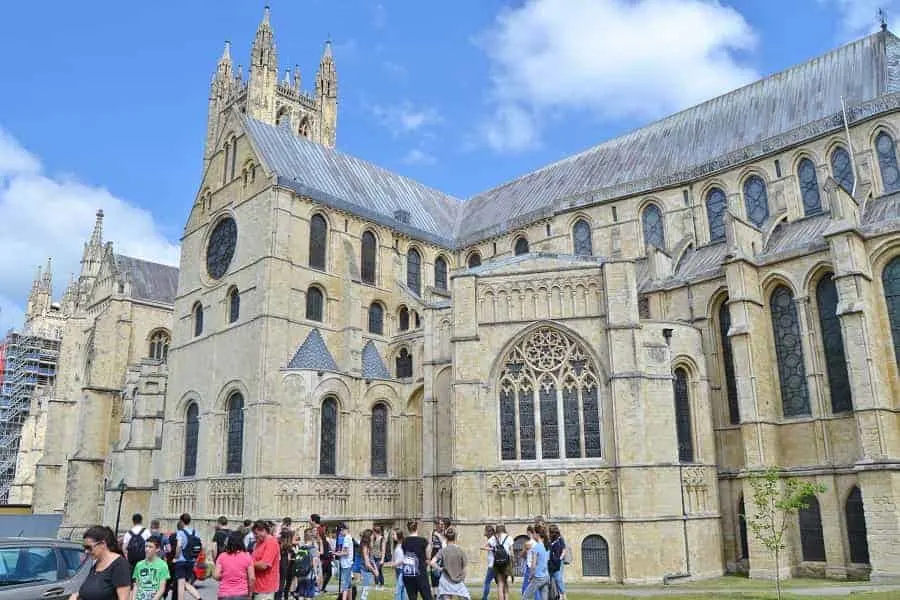 Canterbury Cathedral is seen as the most important pilgrimage site in all of Europe.
This is due to the murder of Archbishop Thomas Becket (under the indirect orders of Henry II) and the miracles at the site after his death.
Once he was canonized as a Saint, a shrine was erected and people from throughout Europe came to pray.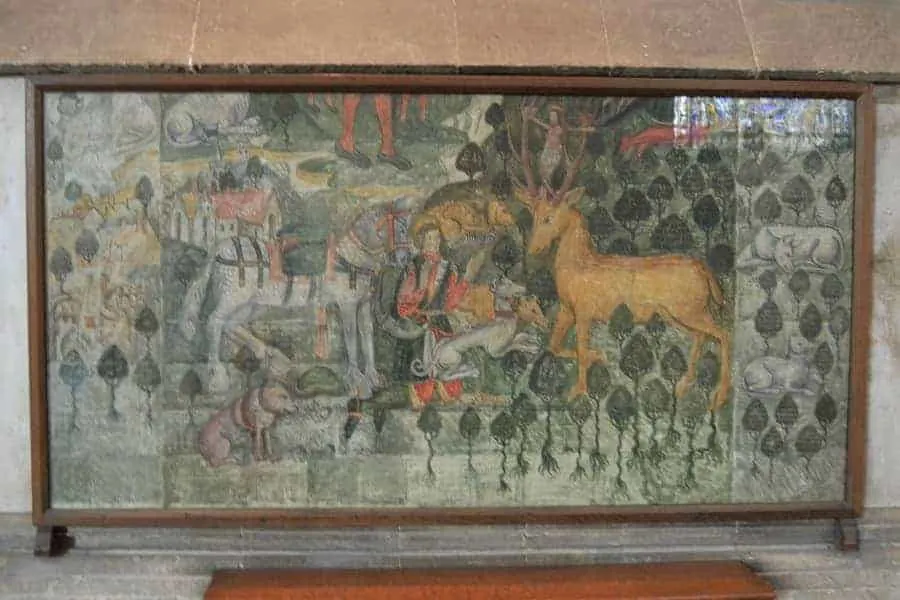 You will find the walking path in Canterbury that Pilgrims have taken for centuries to get to the church clearly marked.
If you feel like you've heard about the pilgrimage to Canterbury Cathedral, you probably remember reading about it in Canterbury Tales.
The Canterbury Tales by Geoffrey Chaucer follows the journey of pilgrims on their way from London to Canterbury to visit the shrine of Saint Thomas Becket at Canterbury Cathedral. During their journey, they take part in a story-telling contest.
The shrine remained in place until it was demolished during the Reformation of 1540 when King Henry VIII ordered that all traces of the Saint be removed.
Two years later he had the monastery dissolved.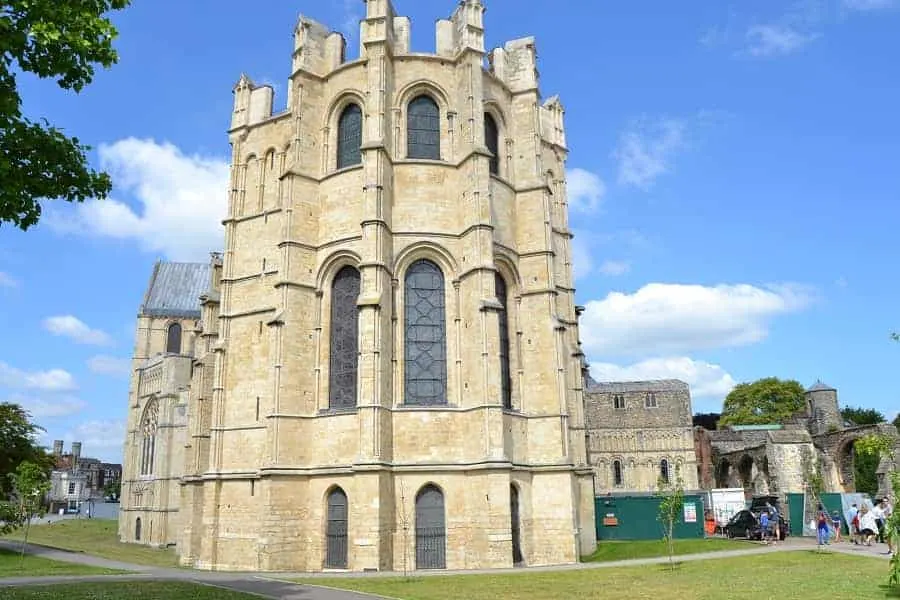 You can see parts of the monastery ruins adjacent to the cathedral.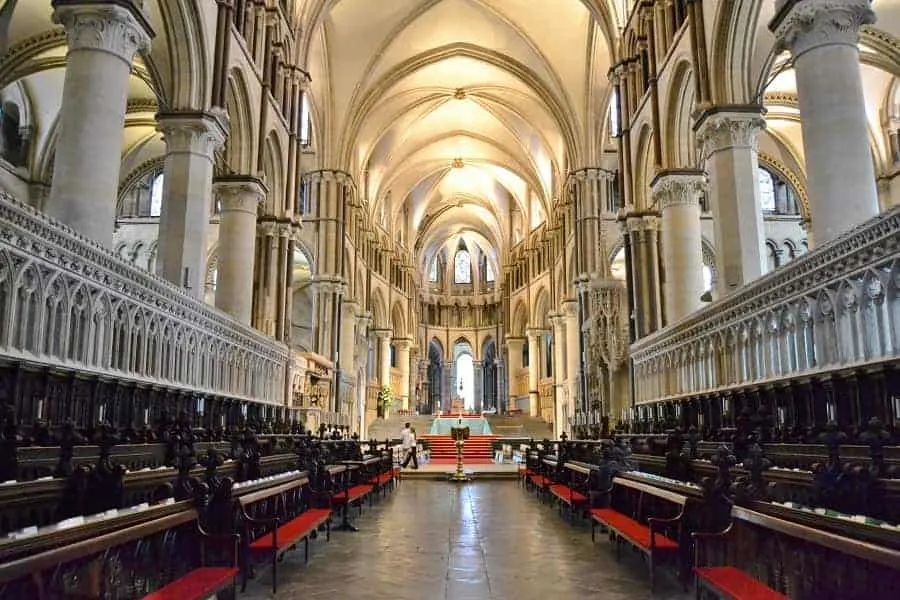 Canterbury Cathedral has been built and rebuilt several times since the disillusion of 1540 and is now the Mother Church of the Anglican Communion, the seat of the Archbishop of Canterbury, and a UNESCO World Heritage Site.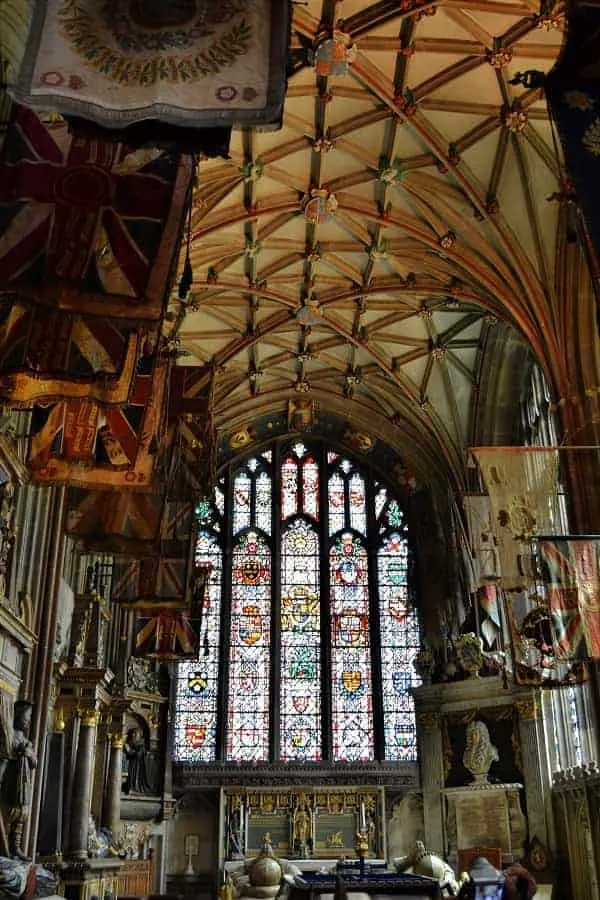 It is a working church and touring the interior will allow you to see everything that makes this cathedral one of the most beautiful Gothic cathedrals in England.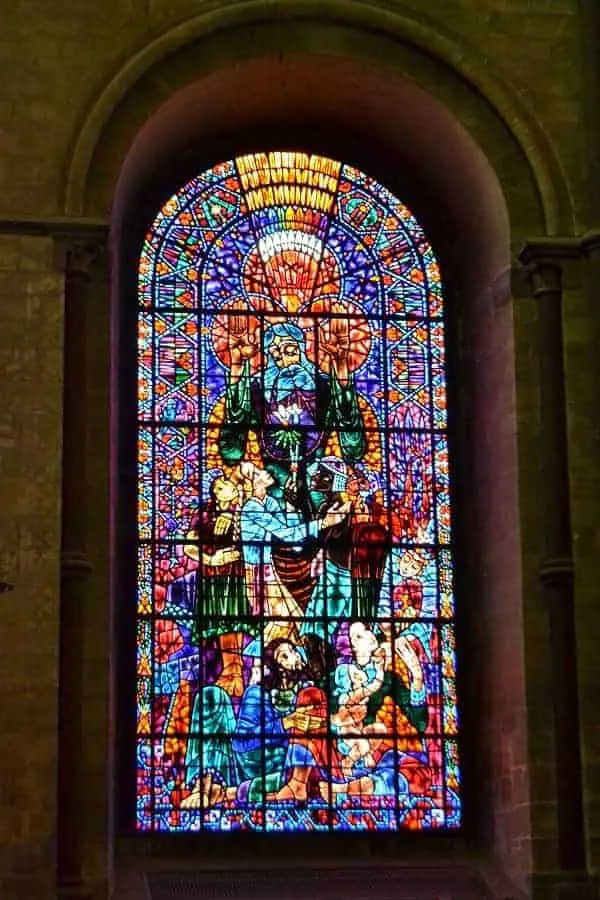 The Cathedral houses the most important collection of early medieval stained glass in the country.
The stained glass was important to the pilgrims because many of them couldn't read and used the illustrations as a way to understand stories from the Bible.
Besides the church & its grounds, you will also find the second folio of Shakespeare's works on display.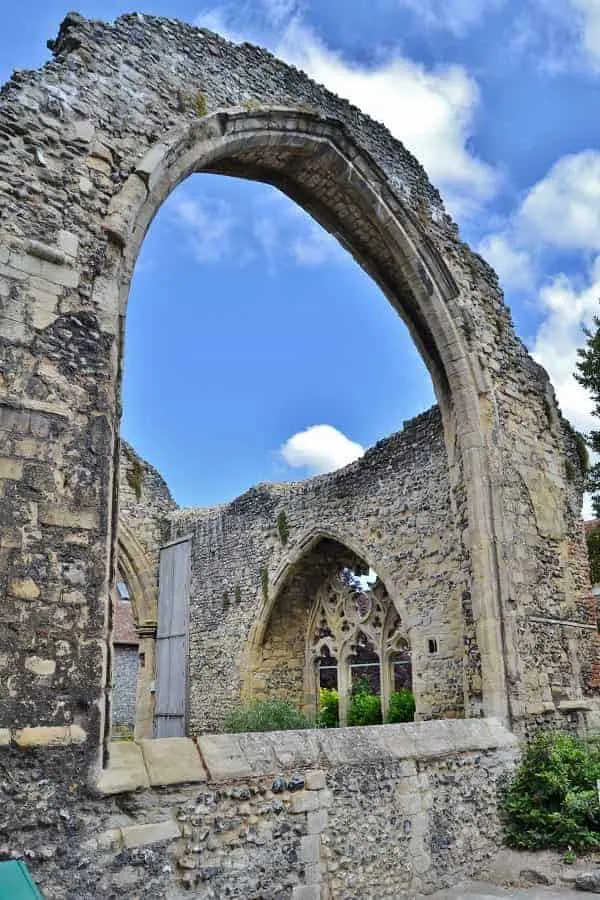 3. St. Augustine's Abbey
Just outside the cathedral lies St. Augustine's Abbey. Before becoming a monastery, it was a burial place for the Anglo-Saxon kings of Kent.
Unfortunately, like many other abbeys at the time of Henry VIII, it was abandoned, ransacked & left to collapse.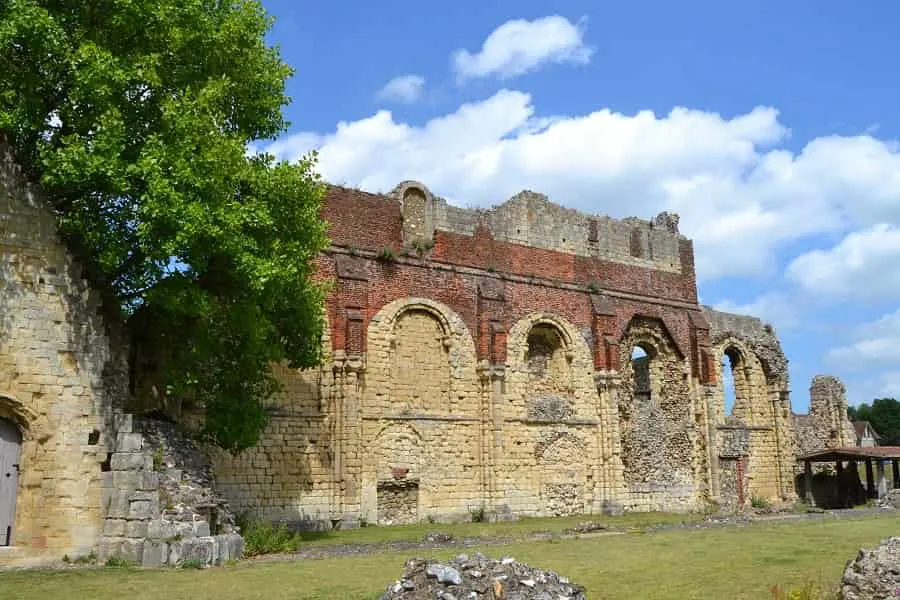 What you will find are just the remnants of a once-thriving monastery.
But don't less this deter you from coming! Visitors use virtual reality headsets to walk through the monastery as it would have looked in the 16th century.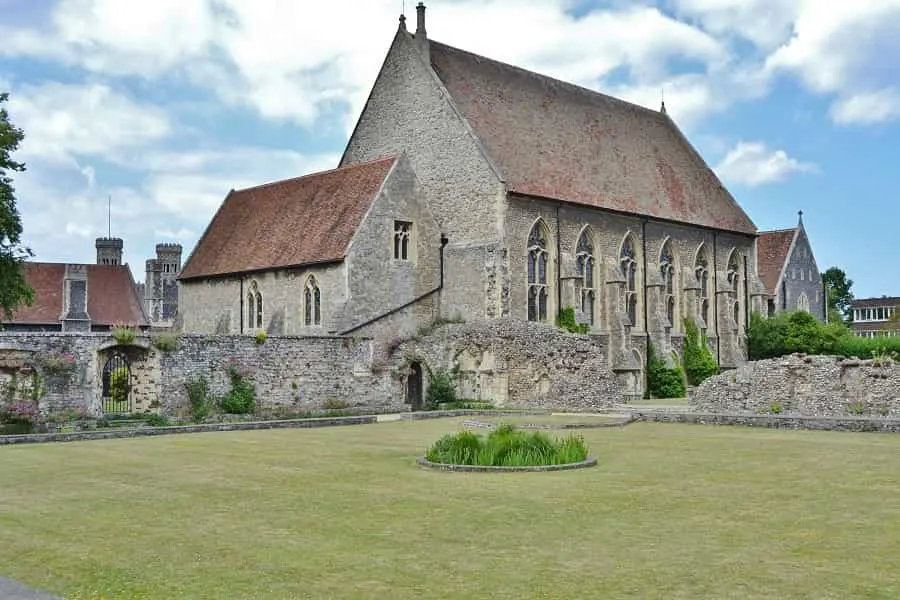 4. The Church of St Martin
The Church of St Martin is the first church founded in England and the oldest parish church in continuous use.
When Augustine arrived in Canterbury, he used St Martin's as his mission headquarters.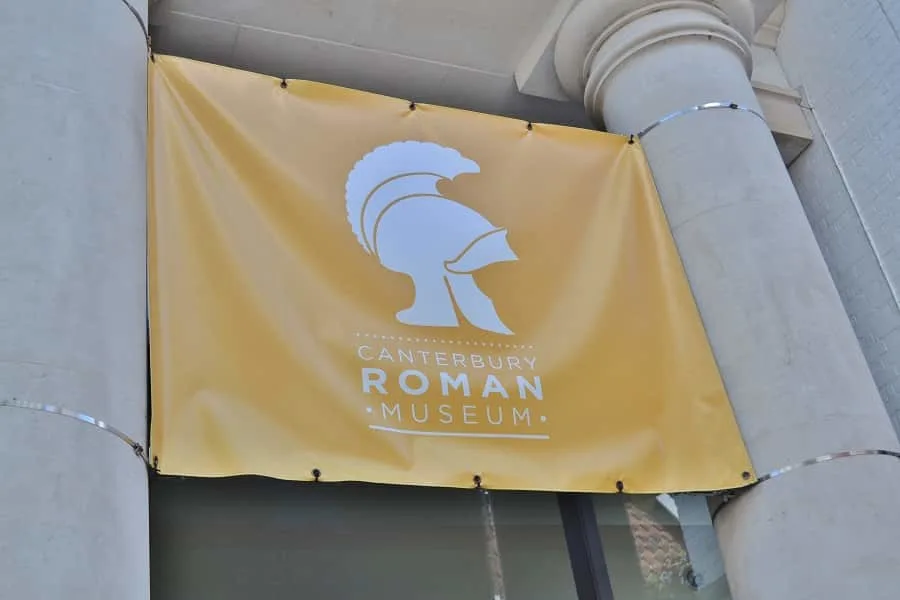 5. Canterbury Roman Museum
Long before the Pilgrims, were the Romans and they left behind an immense amount of proof that they lived in Canterbury.
You will find the Canterbury Roman museum housing many artifacts found on Butchery Lane, along with mosaic tiles, and proof that the Romans used to heat their flooring!
*You can get a discount if you book after the guided walking tour.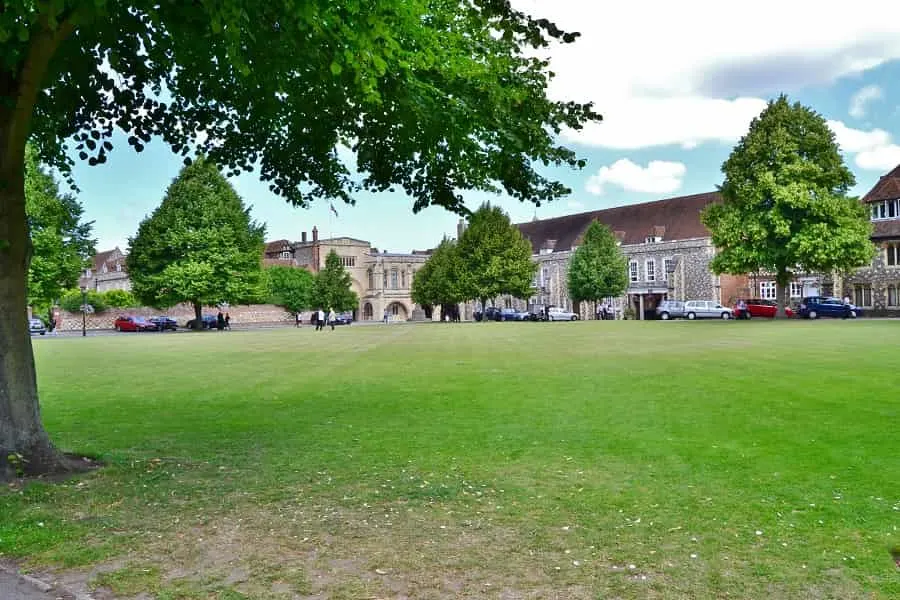 Just a short walk away from Canterbury Cathedral is the oldest school in all of the world, having been founded in 597 AD.
Began by St. Augustine shortly after arriving to Canterbury, the school known now as King's School was named this because it was funded by King Henry VIII.
Christopher Marlowe (who is from Canterbury) attended school here and even has a building named after him.
While much of the school is off limits due to students, you can see the Green Court and the buildings that surround it.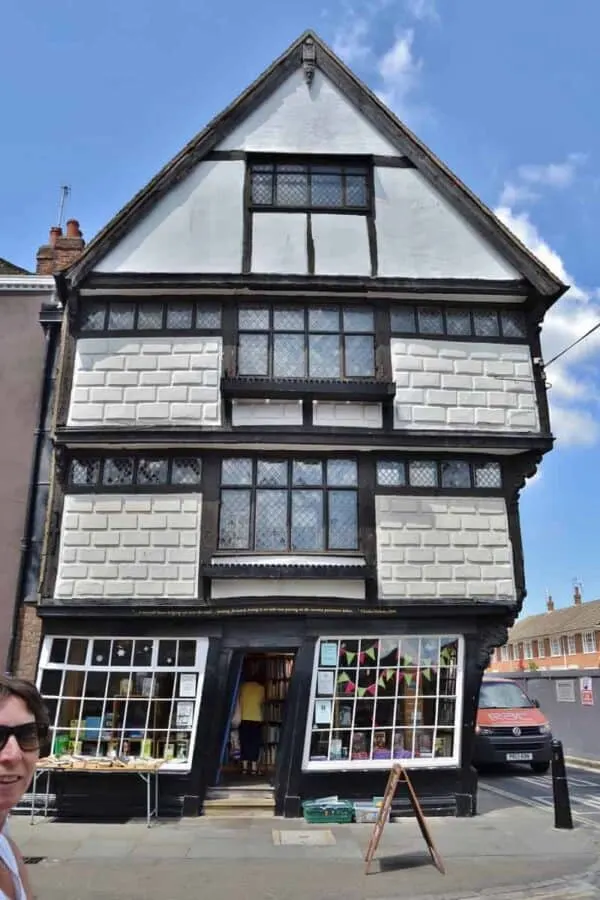 7. The Crooked House
Take time to appreciate the architecture. You will find many half-timbered houses lining the cobblestone streets. Near the end of Palace Street, you will find The Crooked House.
This peculiar house appears part upright, part sideways. No one knows exactly how it came to be and it has changed purposes throughout the years.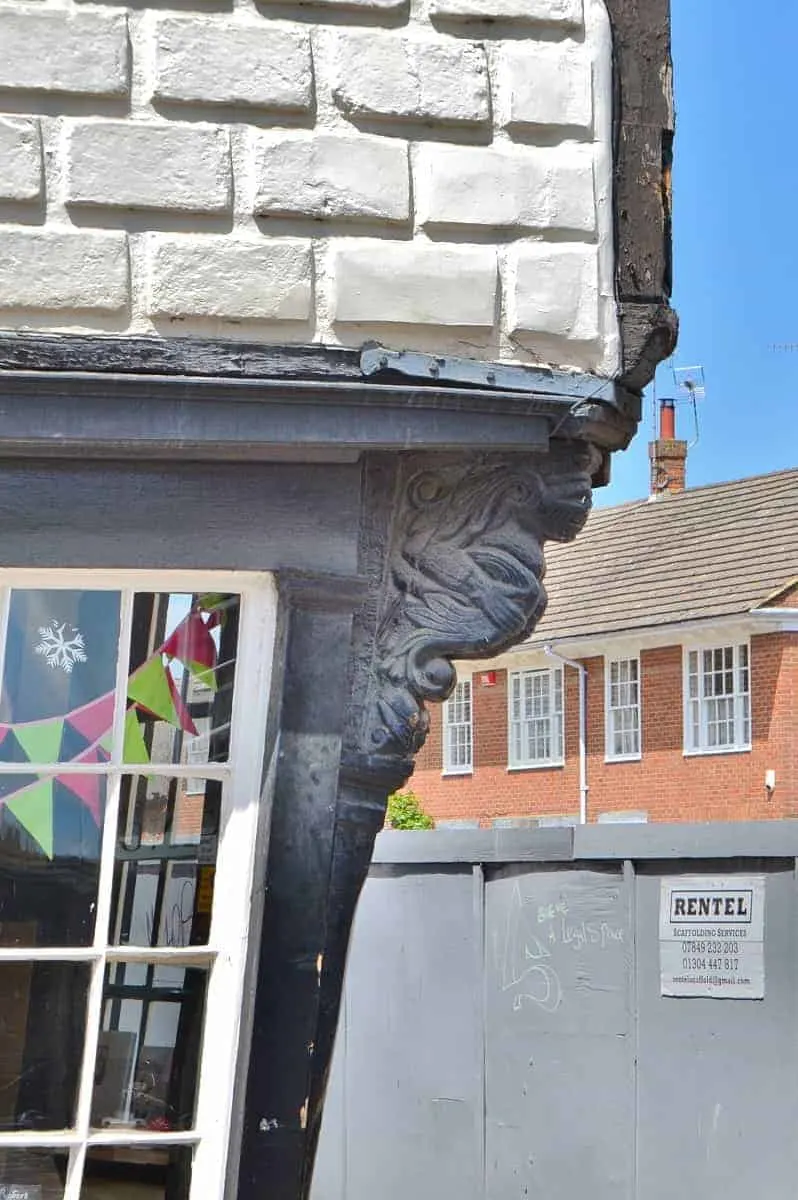 The building features some pretty neat details so be sure to look at it up close.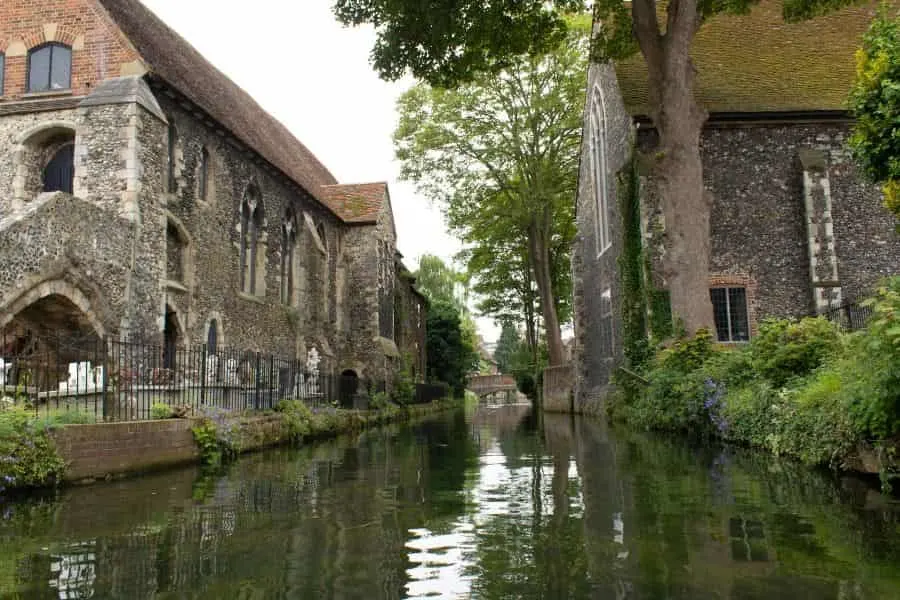 8. Punting Tour
One of the best ways to see Canterbury is from the water. Enjoy the comfort of a punt along the river Stour.
While the daytime is optimal for seeing the waterfront, imagine taking a night tour. It's pretty romantic.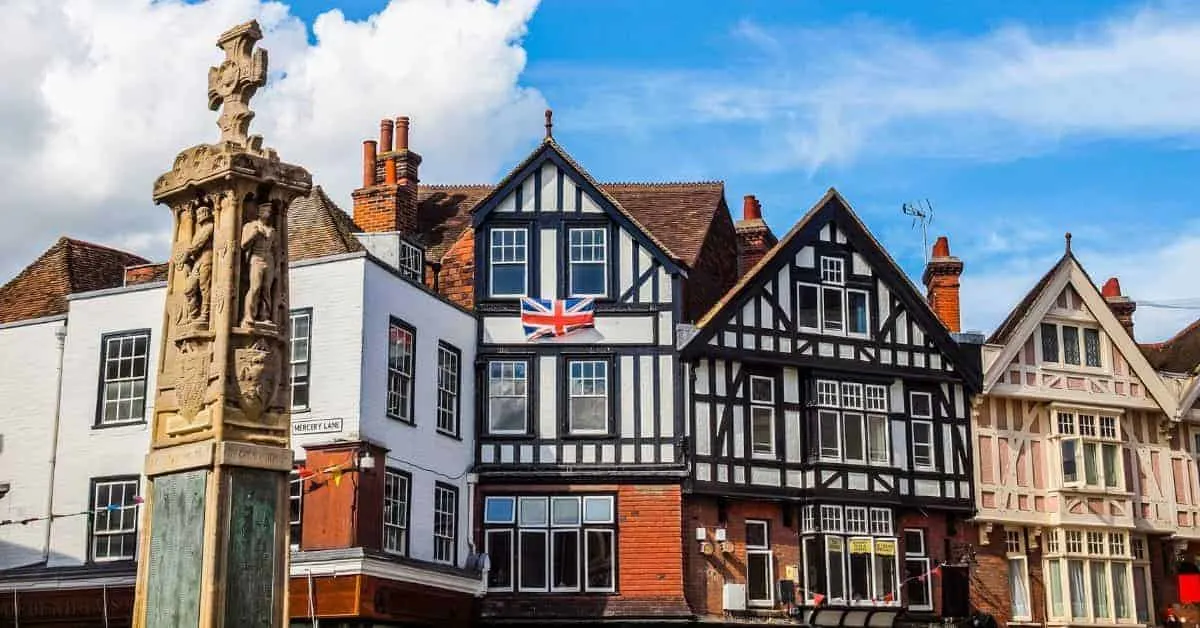 No matter how you choose to spend your time in Canterbury, I am sure that you will find it a charming English city full of history.
Where to Stay in Canterbury
Need some ideas on where to stay while in Canterbury? These are our top picks
Photo Credit: www.booking.com
Thomas Ingoldsby Wetherspoon is close to Canterbury Cathedral and has a restaurant on property. It is air-conditioned and has free WiFi, a private bathroom, TV and luggage storage for guests.
Photo Credit: www.booking.com
Abode is close to Canterbury Cathedral. It has an award-winning restaurant and bar. All rooms have private bathrooms with a monsoon shower, TV with satellite channels and free WIFI. Tea and coffee and toiletries are also provided.
Photo Credit: www.booking.com
You can't get closer to Canterbury Cathedral than this. It is on the grounds of Canterbury Cathedral and offers free Wi-Fi, full English breakfasts and scenic views.
All rooms feature a bathroom, and many have cathedral views.
Have you been to Canterbury? What is your favorite thing to do here?