A trip to Beaufort, South Carolina, will give you the chance to get lost in history. Between its antebellum architecture and picturesque waterfront views, you will find plenty of places to explore and things to do in Beaufort.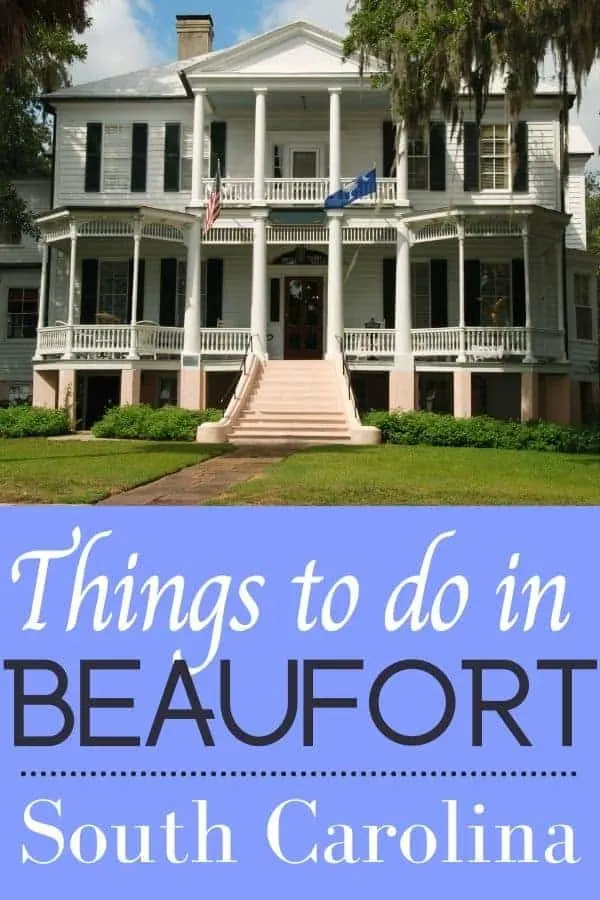 Things to do in Beaufort South Carolina
Beaufort History Museum
One of the first things to do in Beaufort is visit the history museum. Located at the historic Arsenal in downtown Beaufort, it is a small museum, but has docents there that will give you a great walk through of the exhibits and explain sigificant parts of this history.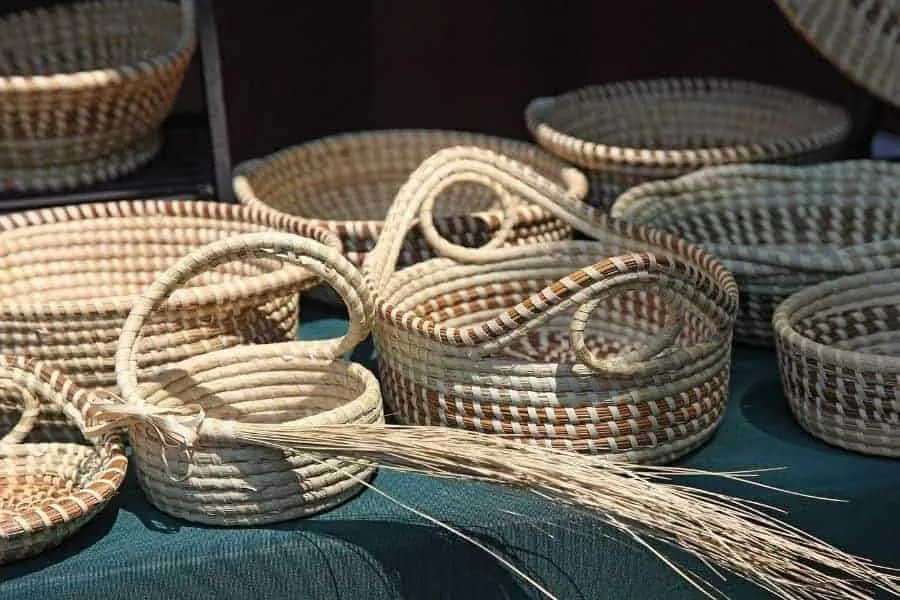 One of the most important parts of the history of Beaufort is the Gullah culture. During the 18th & 19th centuries enslaved Africans were brought to the area to work the rice, cotton and indigo plantations. They held onto their distinct African heritage through storytelling, traditions, craftmanship and food and a trip to the museum will give you a glimpse into their history.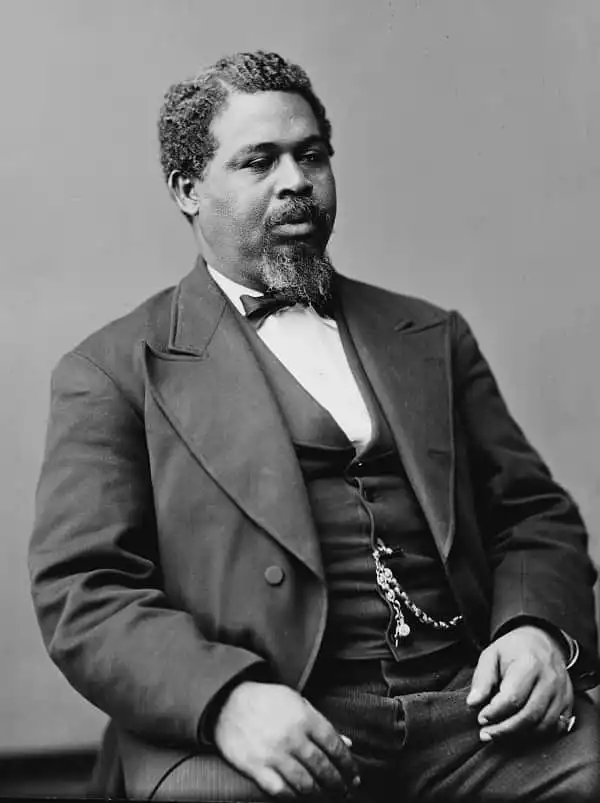 Part of the exhibit goes through the legacy of Robert Smalls. If you have never heard of Robert Smalls, I suggest you read up on him because he is a pretty amazing man.
The Arsenal itself is a historic landmark. It was built in 1798 for the Beaufort Volunteer Artillery as a storage faciliy for weapons.
The Arsenal, 713 Craven Street
Tuesday – Friday 10am – 4pm & Saturday 10am – 3pm
$8 for Adults / $7 for Seniors
Kids 18 and under are FREE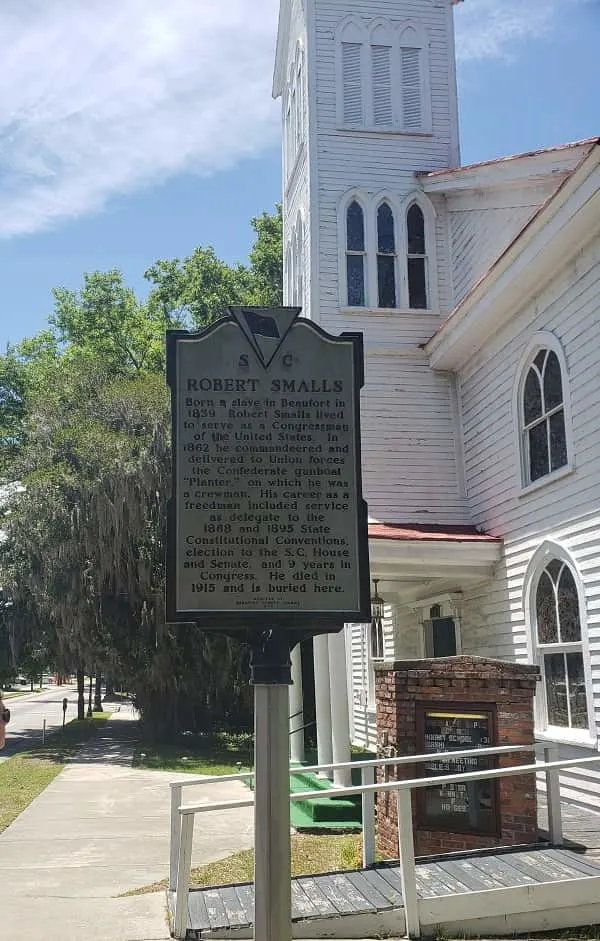 Resting Place of Robert Smalls at Tabernacle Baptist Church
After learning about Robert Smalls, it is worth checking out his final resting place.
You will find his family's plot in the churchyard of the Tabernacle Baptist Church in downtown Beaufort.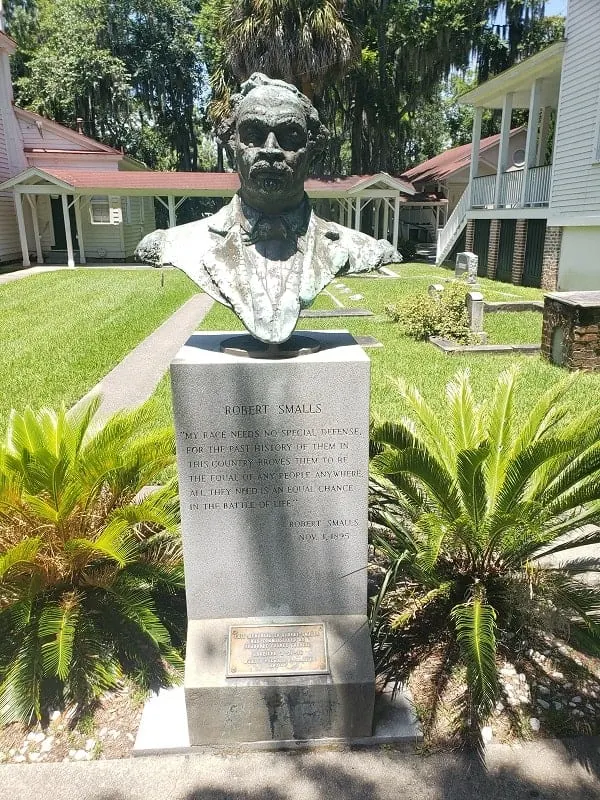 The monument is inscribed with a statement he made to the South Carolina legislature in 1895,
"My race needs no special defense, for the past history of them in this country proves them to be the equal of any people anywhere. All they need is an equal chance in the battle of life."

Robert Smalls, 1895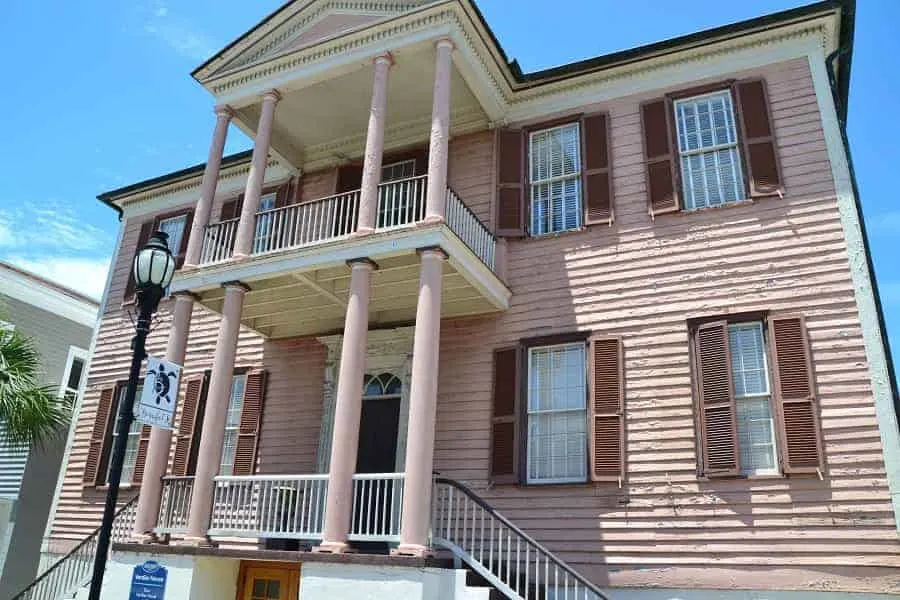 Verdier House
The Verdier House was built by John Mark Verdier, a French Huguenot, in 1804. It is now a museum that will give guests a chance to see how Beaufort's wealthiest citizens lived during the height of the pre-Civil War Antebellum period.
The house remains as it did during the time it was occupied. While the home was the first to have an interior phone, there is no interior bathrooms or kitchen and does not have any closets.
There are three exhibits on display at the museum: one on Robert Smalls, a collection of Civil War-era photos by local Samuel Cooley, and an exhibit honoring the Beaufort Volunteer Artillery.
Open Monday-Saturday 10:30 am until 3:30 pm and charge is $5 per person which include a docent tour every half-hour.
Look at the Beautiful Historic Homes on Bay Street
One of the most popular things to do in Beaufort, SC is to enjoy the lovely architecture of the pre-civil war homes.
Beaufort is full of beautiful historic homes and a walk or drive along Bay Street will allow you to see some of the best preserved homes from the 1800's in the area.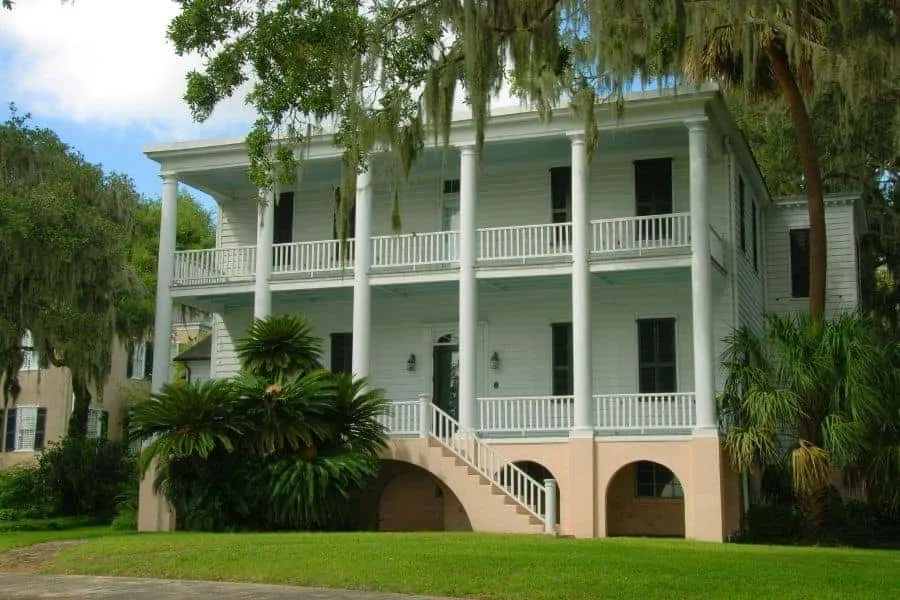 Robert Means House: 1207 Bay Street
The Robert Means House was built around 1800 by a prominent Beaufort merchant and planter. The house looks nearly the same as it did then minus the verandah which was added a century later.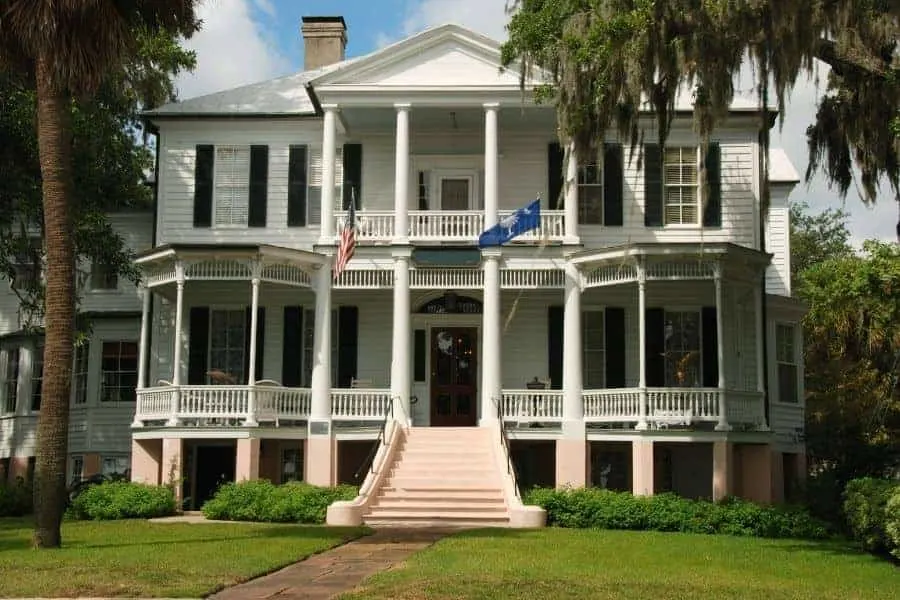 John A. Cuthbert House: 1203 Bay Street
This home was built around 1810, but like most, went through some remodeling during the 20th century. The Federal-style house was updated with Victorian trim and a south porch expansion.
If you would like to see the inside you can book a stay as it is now the Cuthbert House Bed & Breakfast.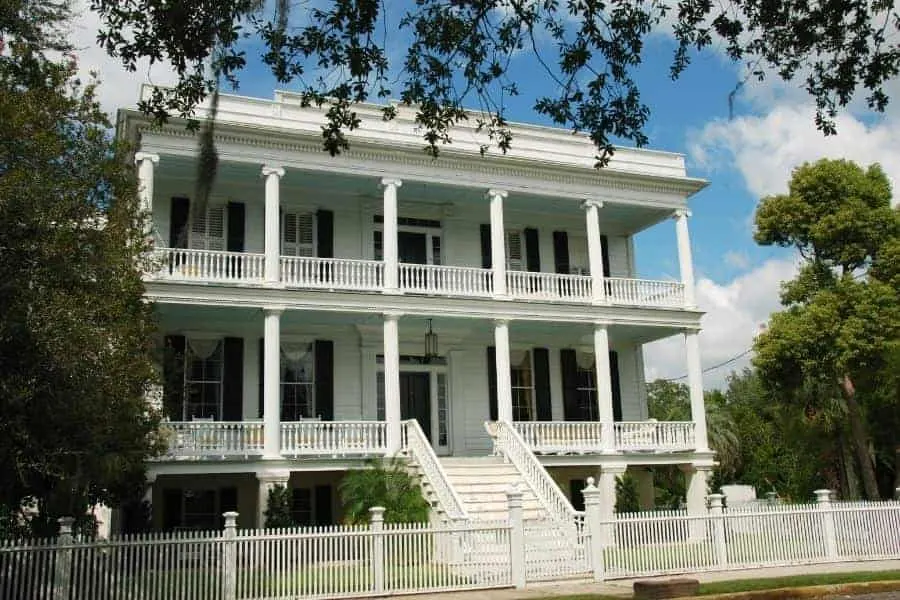 The Lewis Reeve Sams House: 601 Bay Street
This three-story 7,600 square foot Beaufort Style house was built in 1852. You might remember this home from the film Prince of Tides.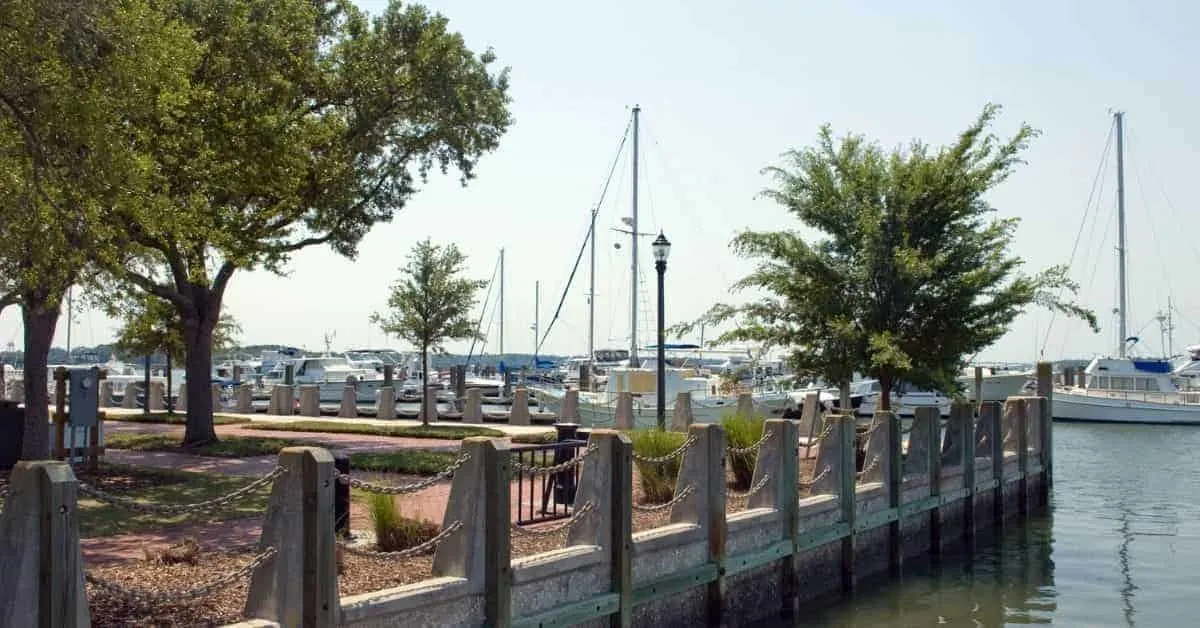 Henry C. Chambers Waterfront Park
You will find it hard to believe that this waterfront park was once a set of dilapidated docks filled with trash!
Now, it is seven waterfront acres of landscaped greenspace enjoyed by locals and visitors.
The park is named for the former Beaufort mayor, Henry C. Chambers, who created these public parks along the riverfront.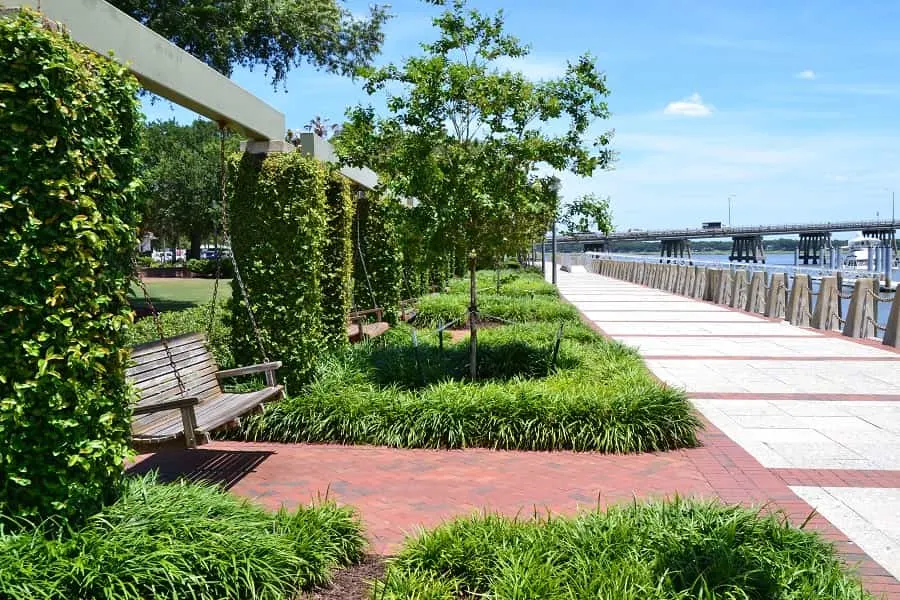 You will find swings and benches and plenty of greenspace that is perfect for a family picnic! Be sure to spend a little time taking in the beautiful views!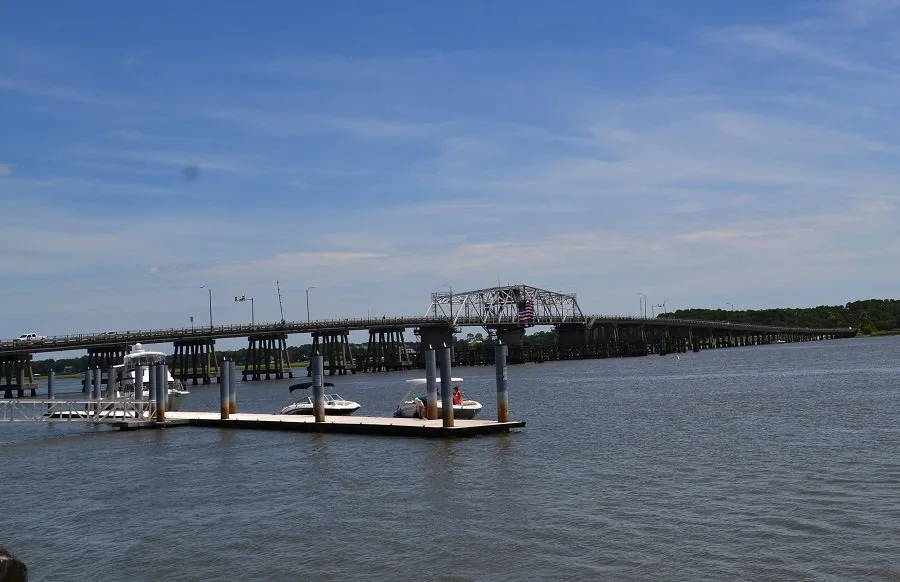 Woods Memorial Bridge
Visible from Chambers Waterfront park is Woods Memorial Bridge. This is the bridge that connects the mainland of Beaufort to the islands.
While most bridges today open upwards, the Woods Memorial Bridge swings on its central axis sideways to open. This allows for boats that may be too tall to clear the bridge.
It is a pretty neat feature if you get to see it open.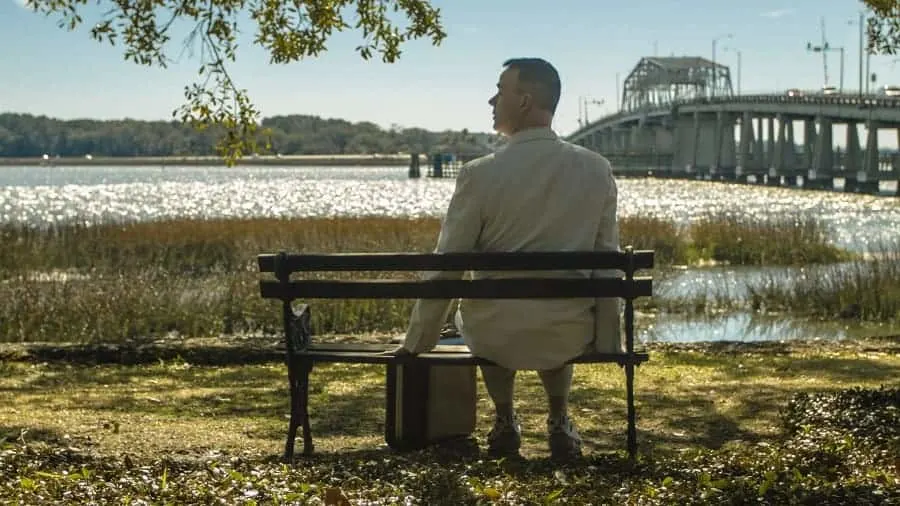 You might remember this bridge since it was featured in Forrest Gump as the bridge that crosses the Mississippi River.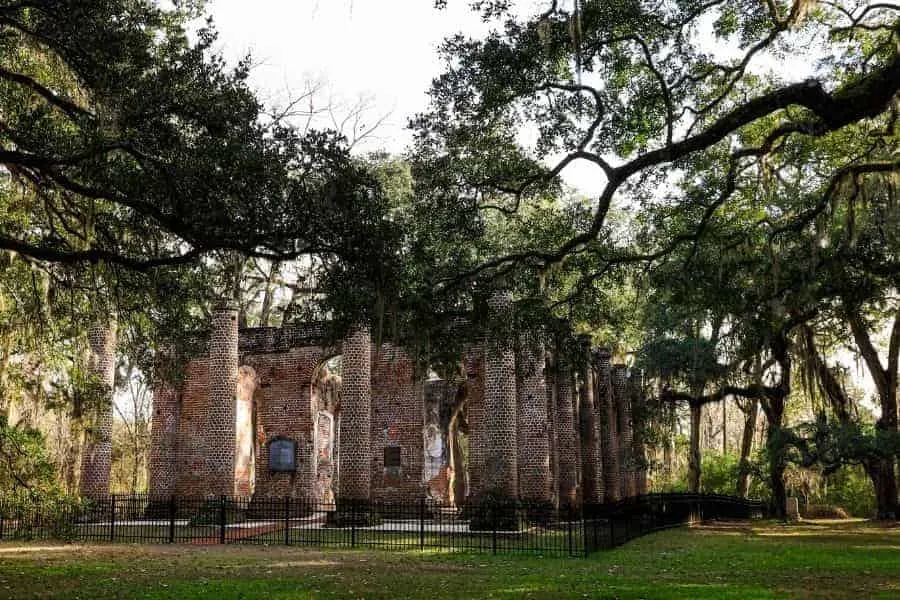 Old Sheldon Church (Prince William's Parish)
Just outside of town, in Beaufort Country, is the Old Sheldon Church Ruins. This church was built the first time in the mid-1700's (then destroyed during the Revolutionary War) then rebuilt in the 1820's to once again fall during the Civil War.
All that remains of the stucture are some of its walls, graves and the majestic oaks that surround it.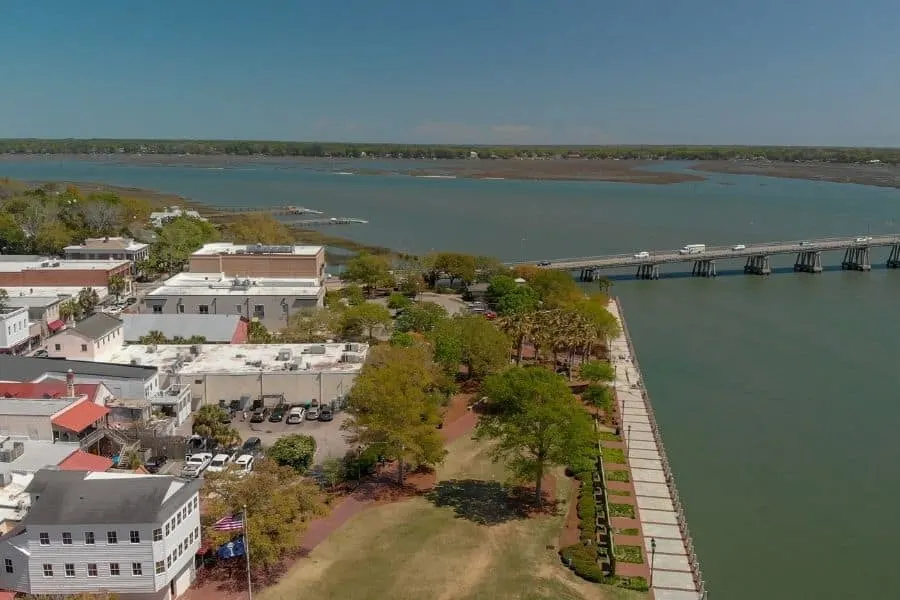 A trip to Beaufort is a great way to get lost in history! This beautiful waterfront town makes a great day trip from Hilton Head and also a lovely weekend getaway. The key is to explore it slowly so that you can enjoy all it has to offer!
Have you been to Beaufort, SC? What was your favorite part of your trip?