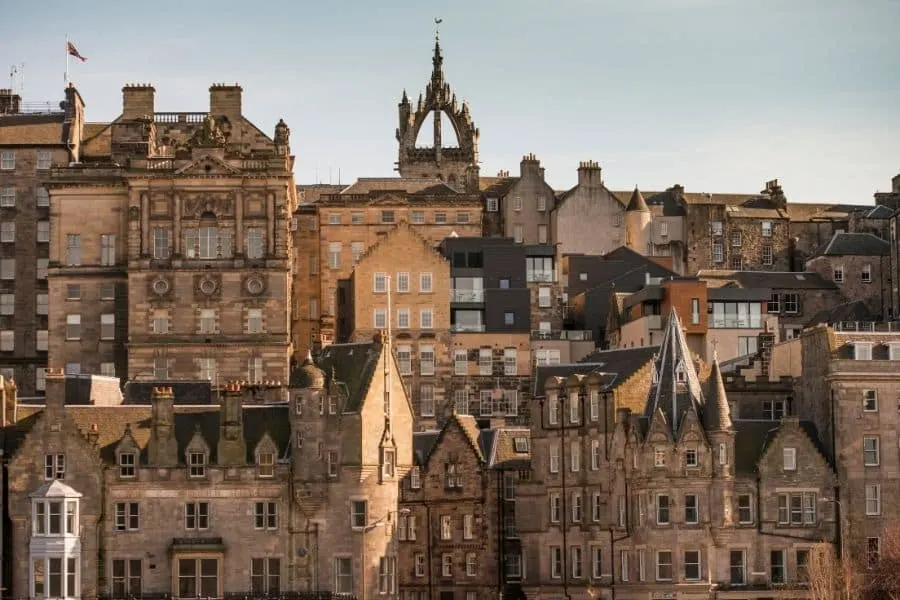 Scotland is a country full of history and beauty & one of the places most people want to visit is Edinburgh. With its medieval & Georgian charm, you will find so many exciting things to do in Edinburgh to keep you busy for days!
Walk the cobblestone streets and shop on the Royal Mile, visit the Castle to see the crown jewels and the most impressive views of the city below, or take a hike along an ancient volcano.
With so much to see, you might be wondering which sites to prioritize.
TOP Things to do in Edinburgh Scotland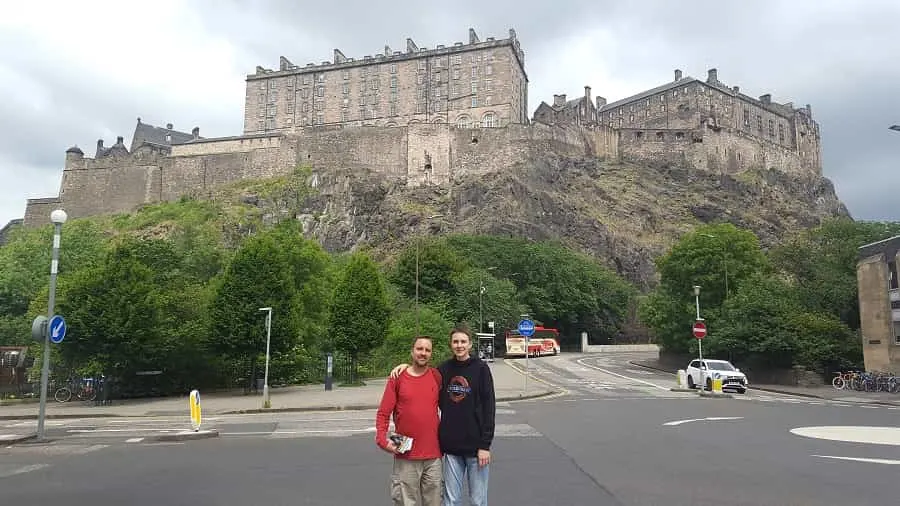 1. Edinburgh Castle
When you arrive in Edinburgh, you will want to make sure that you do the number one must see attraction, Edinburgh Castle.
You will have no trouble finding this iconic landmark as it towers above the old city.
If you didn't take a tour that includes the Hop on Hop Off bus, you will want to go ahead and purchase tickets for the City Sightseeing Edinburgh Hop-On Hop-Off Tour so you can take it to the castle (and other places later).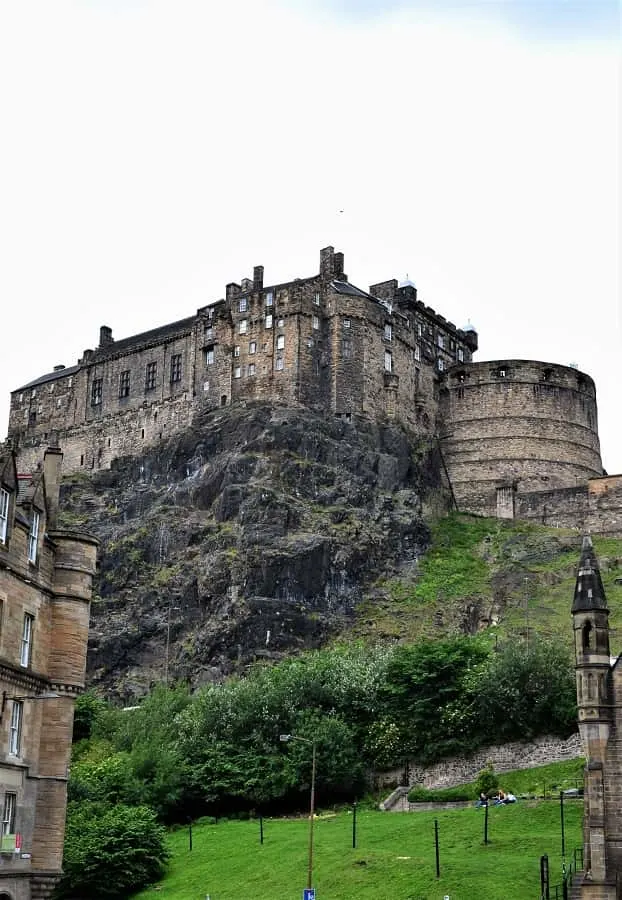 When you arrive at Edinburgh Castle, you are bound to find crowds. It is the one site that EVERYONE wants to see.
Do yourself a favor and book your tickets in advance to avoid the queues (tickets are included with the train tour mentioned earlier).
You will find the Crown Jewels along with the Stone of Destiny. The Scottish crown jewels are also known as "The Honours of Scotland."
They consist of a crown, sword of state and scepter and were first used during the coronation of Mary Queen of Scots in 1543.They are the oldest surviving crown jewels in the UK.
The Stone of Destiny, on the other hand, dates way farther back. Legend has it that this stone was used as a pillow by the Patriarch Jacob when he dreamed of Jacob's Ladder.
During the time of Edward I of England, the stone was removed from its original place and built into his throne.
Since that time, it has been used in all coronation ceremonies for the monarchs of England.
There is no photography permitted in this area.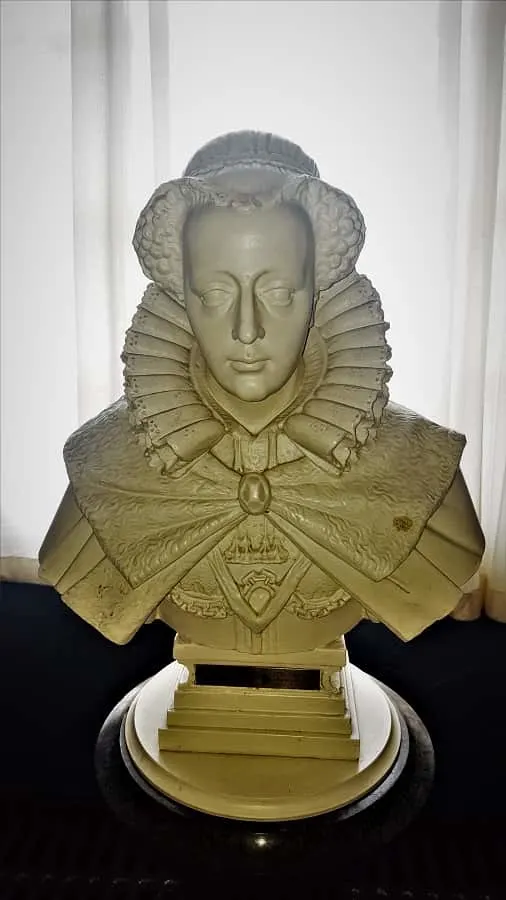 Inside the Royal Apartments is the bedchamber where Mary, Queen of Scots gave birth to her son (King) James VI.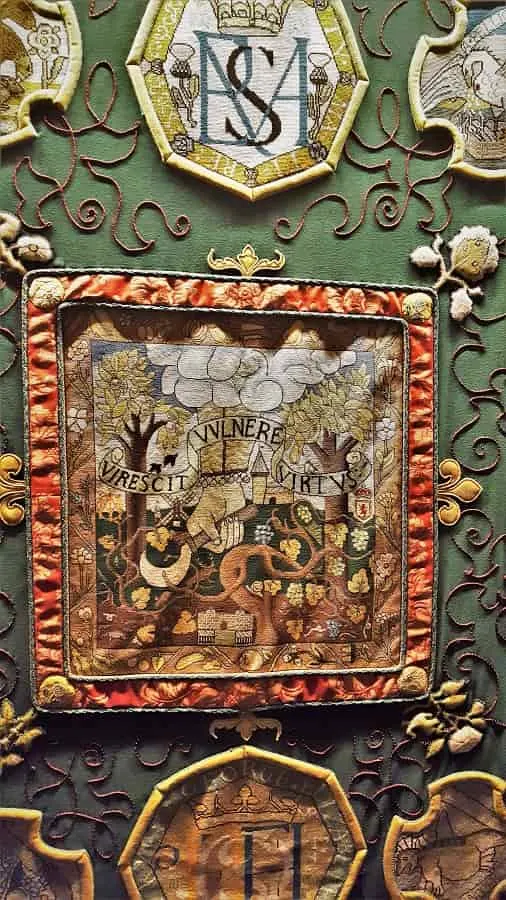 This rather simple room has artifacts associated with Queen Mary, whose history is amazing and tragic.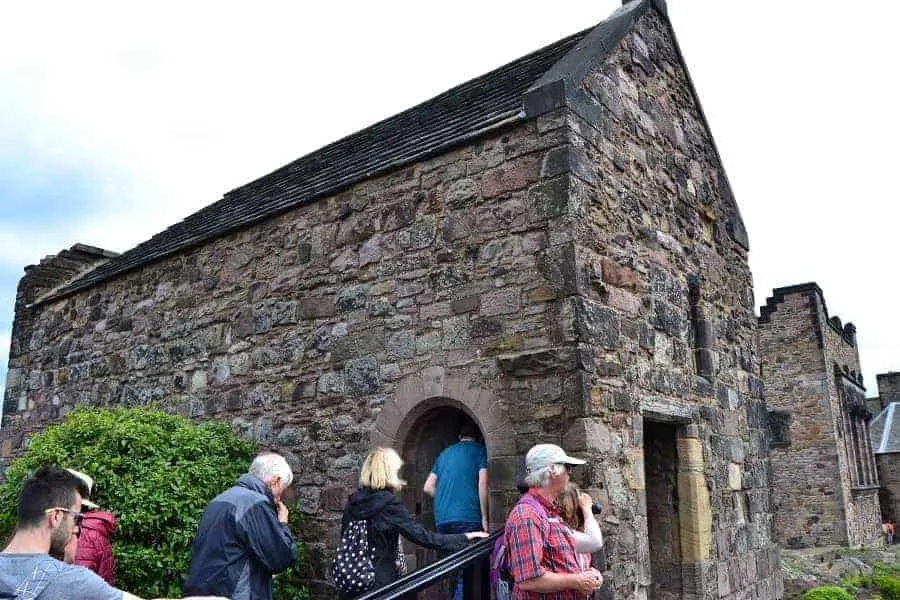 Be sure to venture into St Margaret's Chapel which is the oldest surviving building in Edinburgh.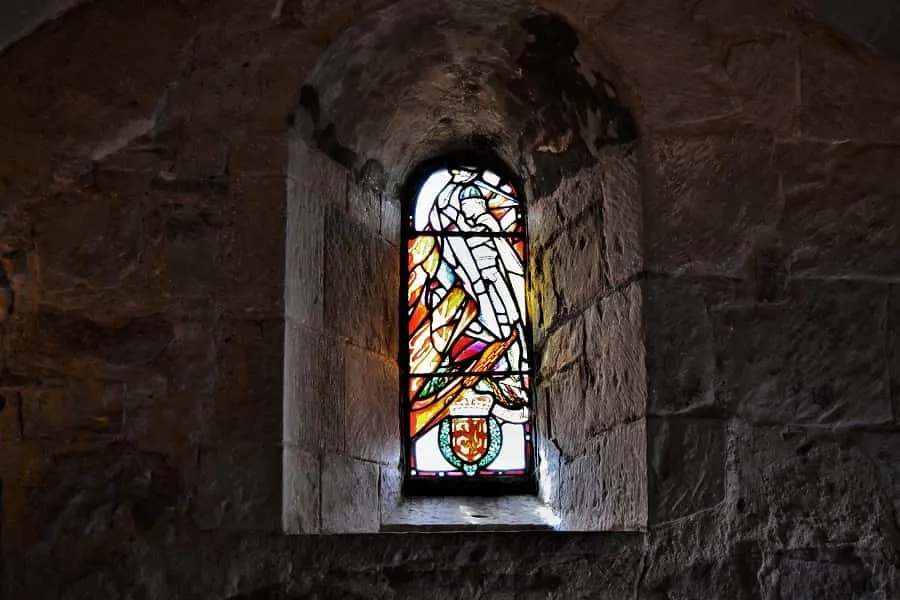 It was probably built in memory of Queen Margaret sometime around 1130.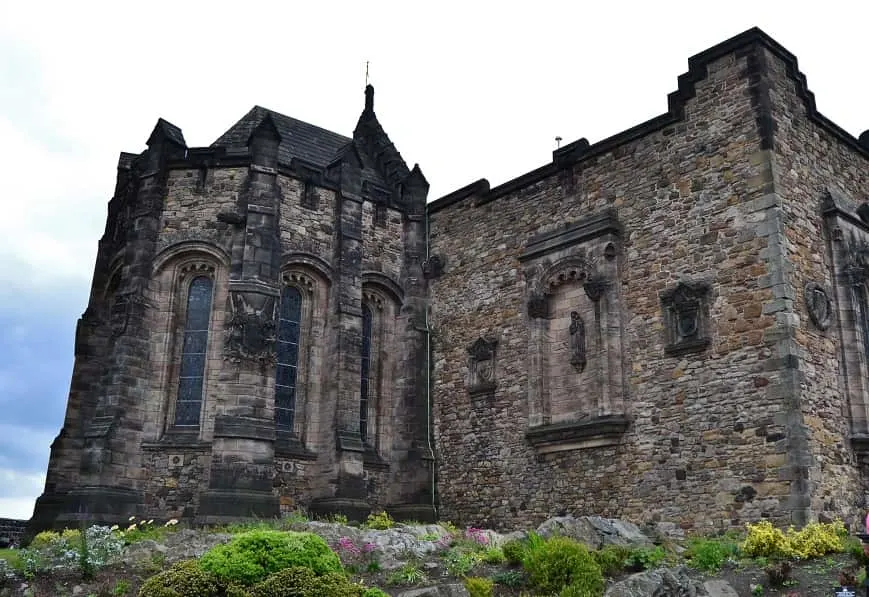 One of the loveliest of buildings with a beautiful garden is the Scottish National War Memorial.
Inside is a book that displays the Rolls of Honor of Scots, listing servicemen and women from all the Armed Services, the Dominions, Merchant Navy, Women's Services, Nursing Services and civilian casualties of all wars from 1914 to date.
No photography is allowed in this area.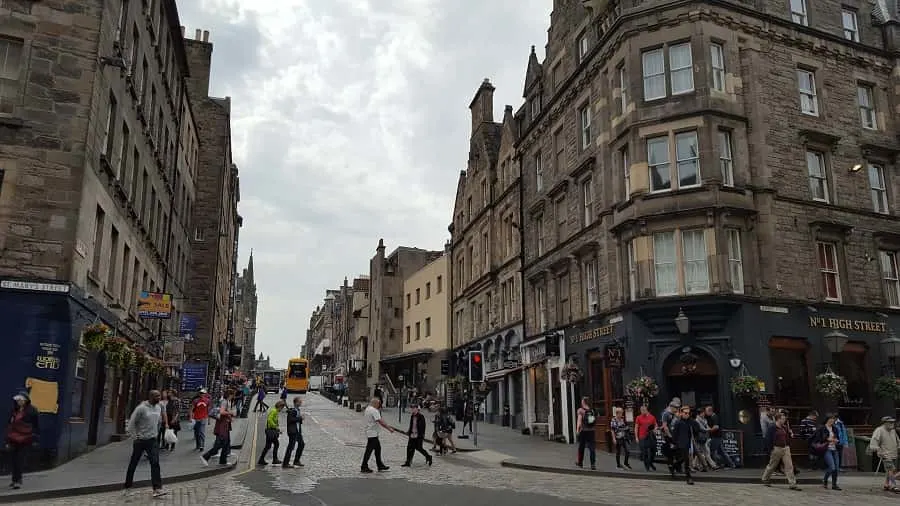 2. The Royal Mile
Once you've seen Edinburgh Castle, you can now take some time to tour other parts of the city. Start with the Royal Mile.
This beautiful old town area has plenty of shops, cafes and restaurants to keep you busy for an entire day.
Venture around the shops which feature tons of woolen items and Tartan plaid keepsakes.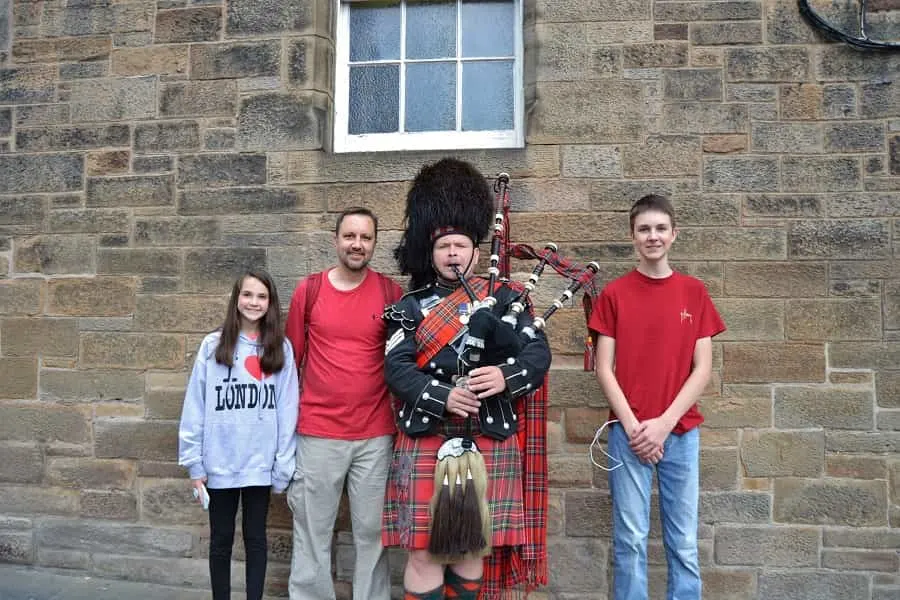 A trip to Edinburgh isn't complete unless you experience the Bag Pipes! Look for Bag Pipers along the Royal Mile. They will gladly stand for a photograph for a few Euros.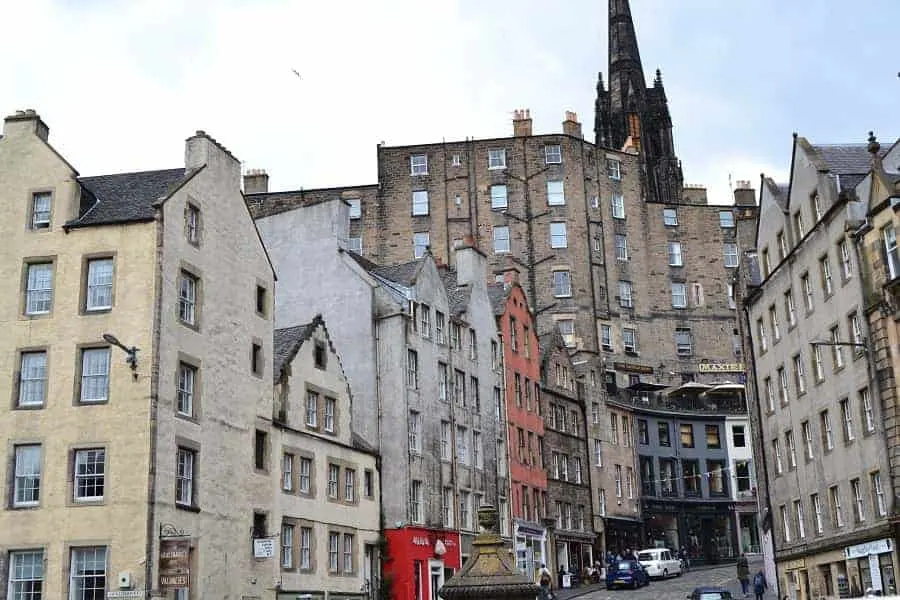 The Royal Mile is long and steep so be prepared for some uphill walking. This is where the hop on hop off bus comes in real handy!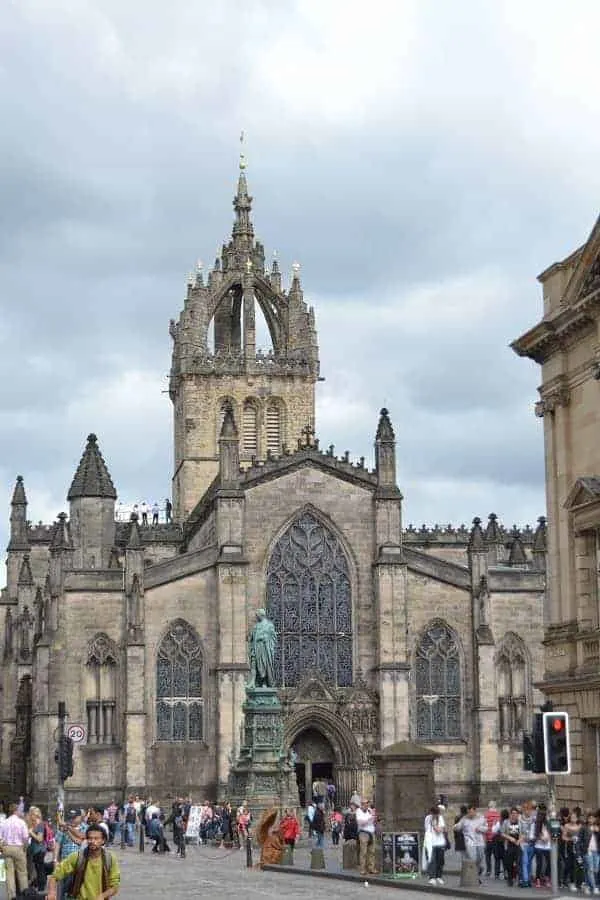 3. St. Giles Cathedral
As you peer down the Royal Mile, you can't help but notice St. Giles Cathedral's crown spire. Also known as the High Kirk of Edinburgh, it is the Mother Church of Presbyterianism and contains the Chapel of the Order of the Thistle.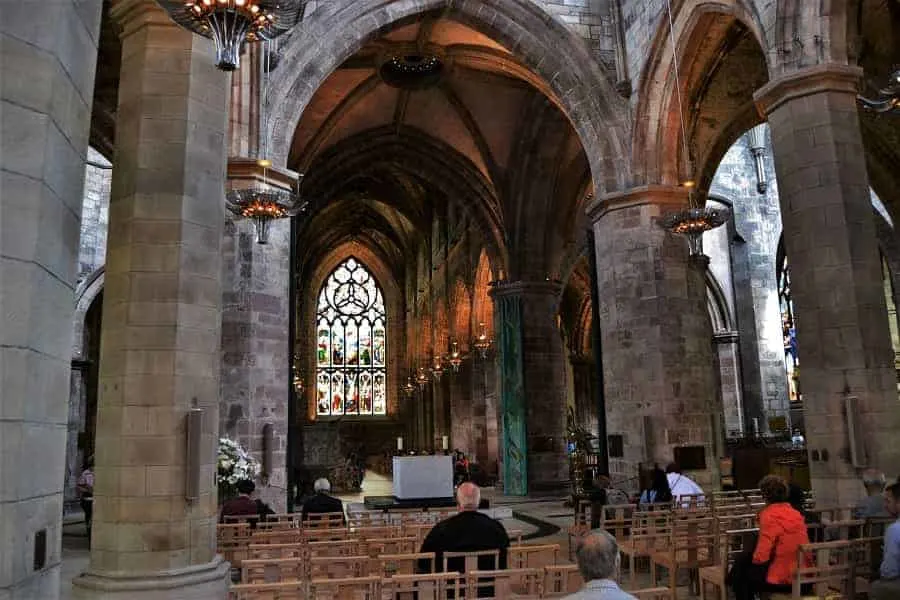 The interior of St Giles is worth your time to explore. St Giles is built in the Gothic style and has gone through many alterations throughout the ages.
One of the most significant changes is the stained glass windows.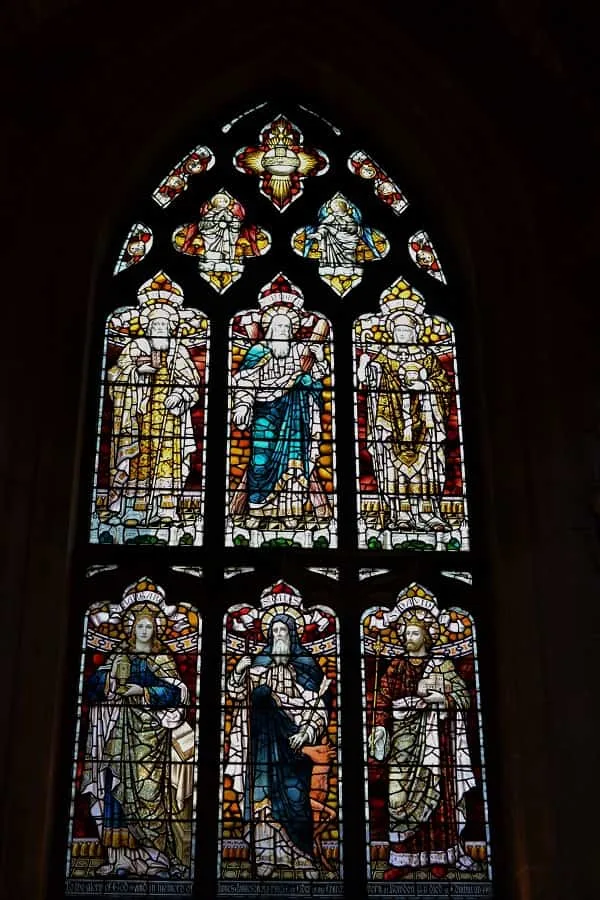 The original stained glass windows were replaced with clear glass during the time of the reformers. When St. Giles was refurbished in the mid 19th century, new stained glass windows were inserted.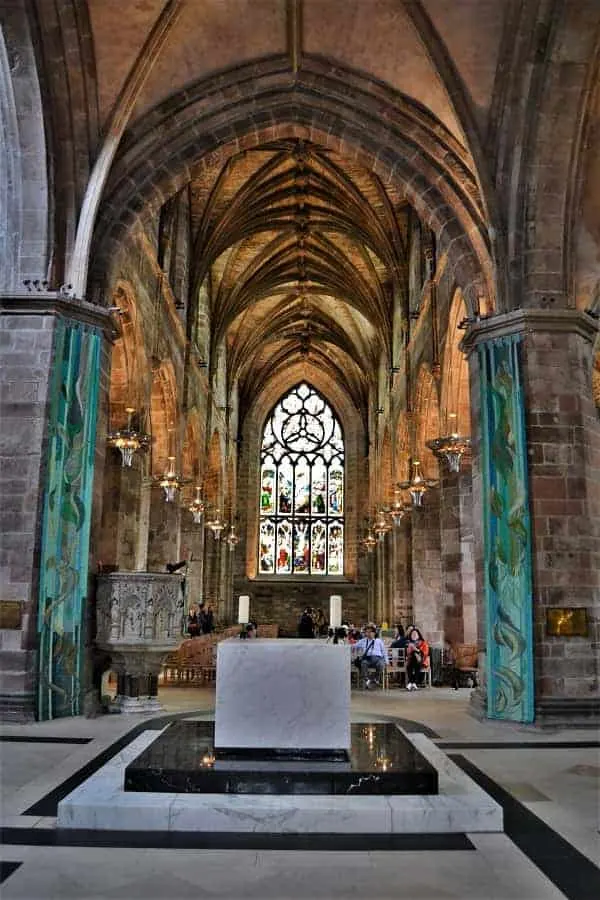 They add a lovely dimension to the interior of the church, allowing colorful light to illuminate the space.
St. Giles is free to enter & open daily (except at Christmas & New Years).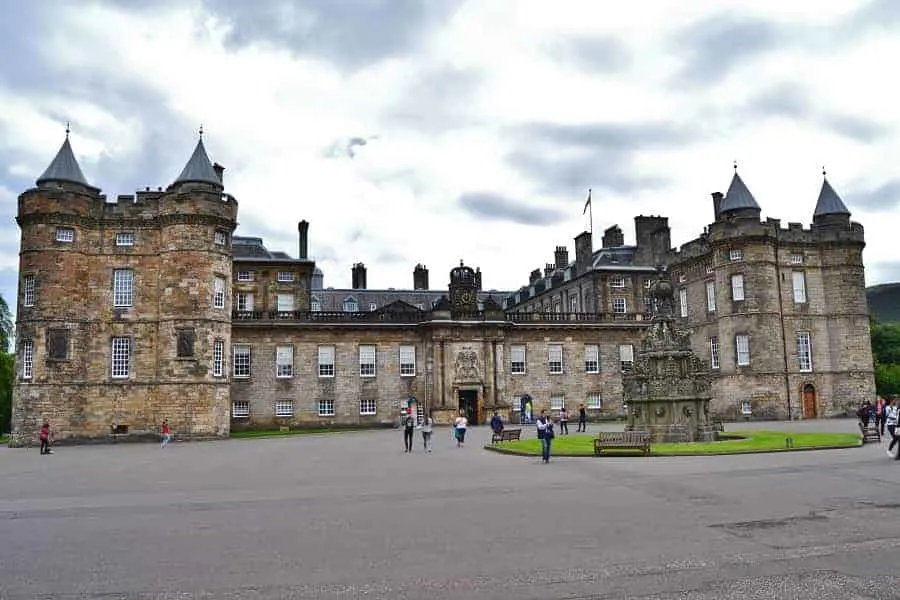 4. Holyroodhouse Palace
The Palace of Holyroodhouse stands at the end of Edinburgh's Royal Mile. This palace is not only partly a museum, but also Her Majesty The Queen's official residence when in Scotland.
Your Holyroodhouse ticket will allow you to tour 14 different rooms, the ruins of Holyrood Abbey and the royal gardens. It is by far, one of my favorite places to tour in all of Scotland.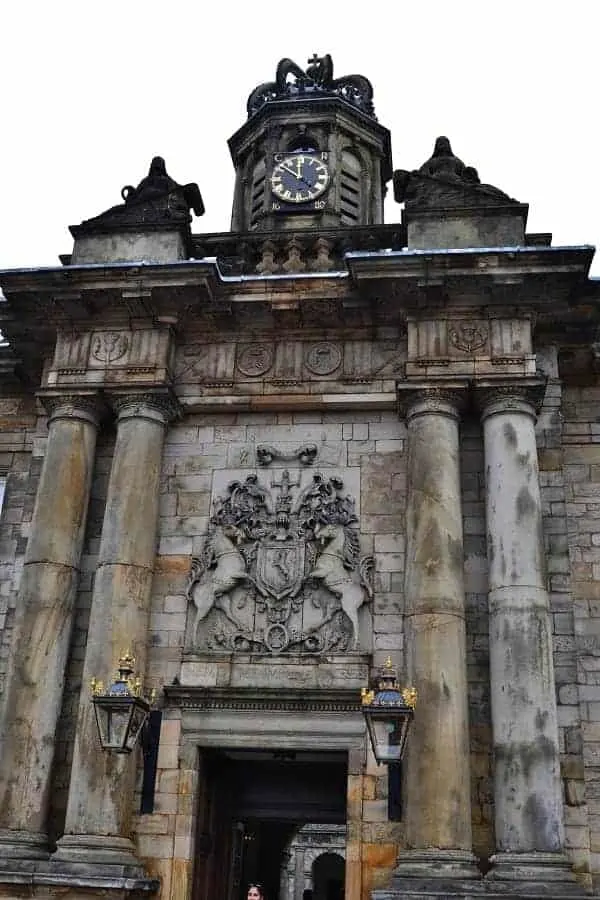 Best known as the home of Mary Queen of Scots (1561-1567), the Palace of Holyrood house was where many tragic events in her life took place.
Walking in these rooms & listening to the audio guide allow you a glimpse into some important parts of her dramatic life.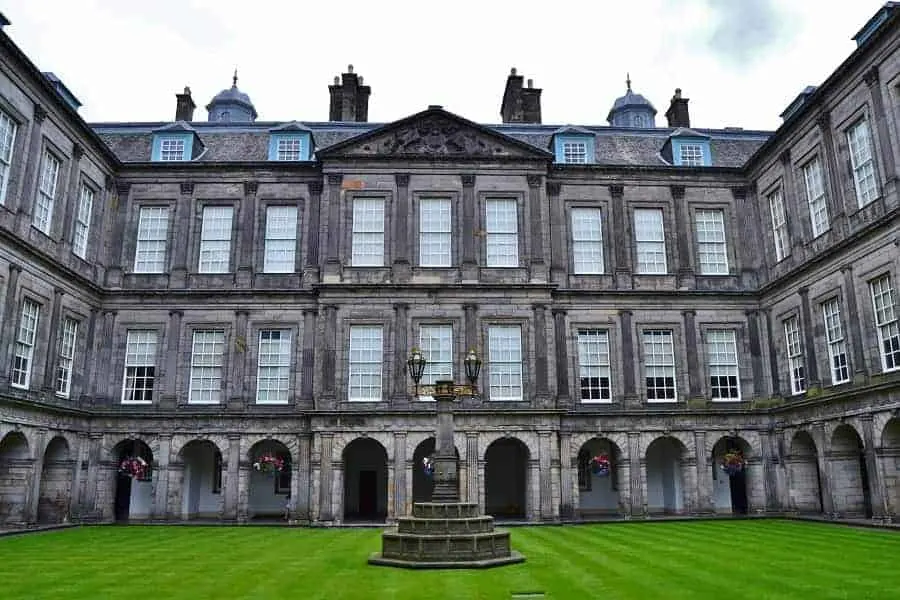 Today, the State Apartments are used regularly by The Queen for State ceremonies and official entertaining.
Know in advance that photography and filming are not permitted inside the Palace, but okay on the grounds outside.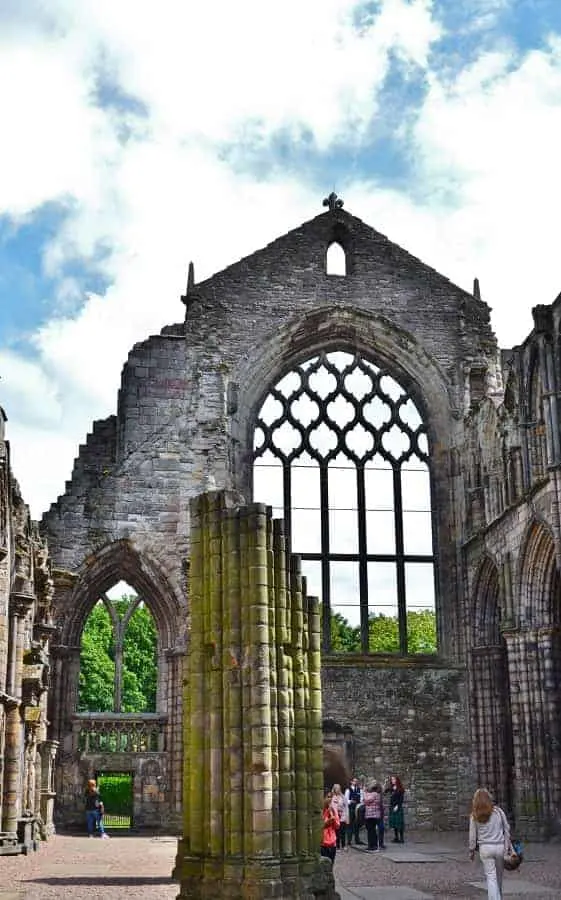 Holyrood Abbey was founded by David I in 1128. This is one of the most well preserved of many Abbey's I've toured in the UK and quite possibly, the most beautiful.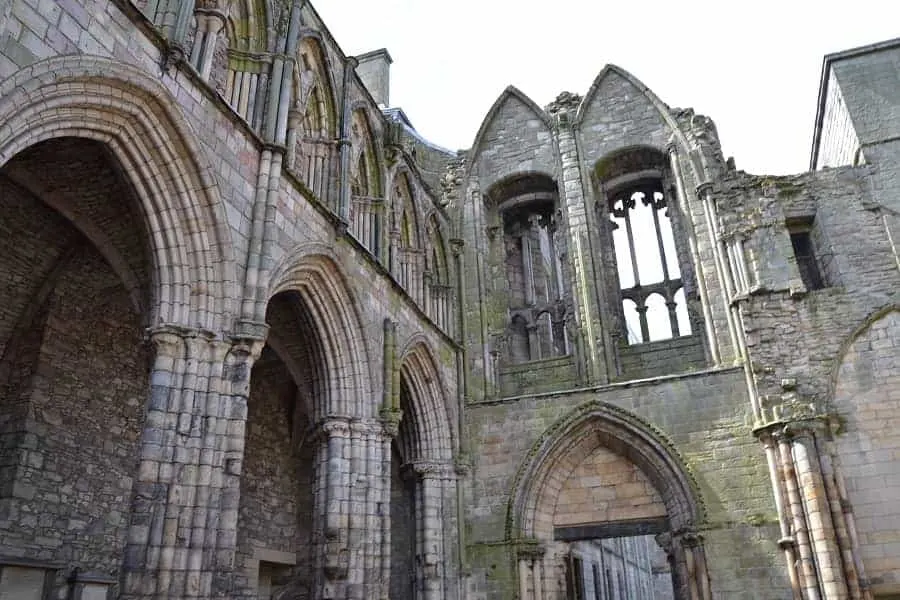 Like many Abbey's that fell during the Reformation, this one at least still has many of its original walls still standing. You can almost imagine what it once looked like.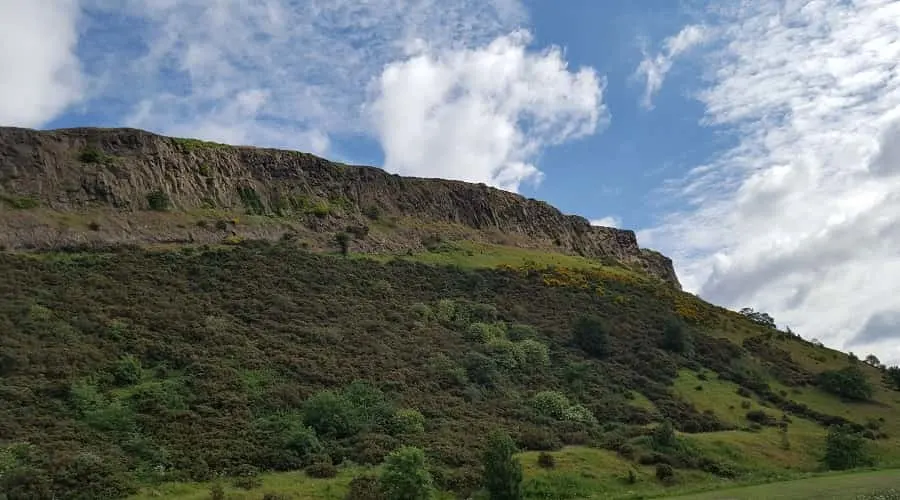 5. Arthurs Seat
If you are in for a hike, consider heading up to Arthurs Seat. This ancient volcano sits 800 feet above sea level and has a fort at the top that dates back to 18 AD.
Legend says that it was the site of Camelot, but no one knows for sure. You will find some of the best panoramic views at the top!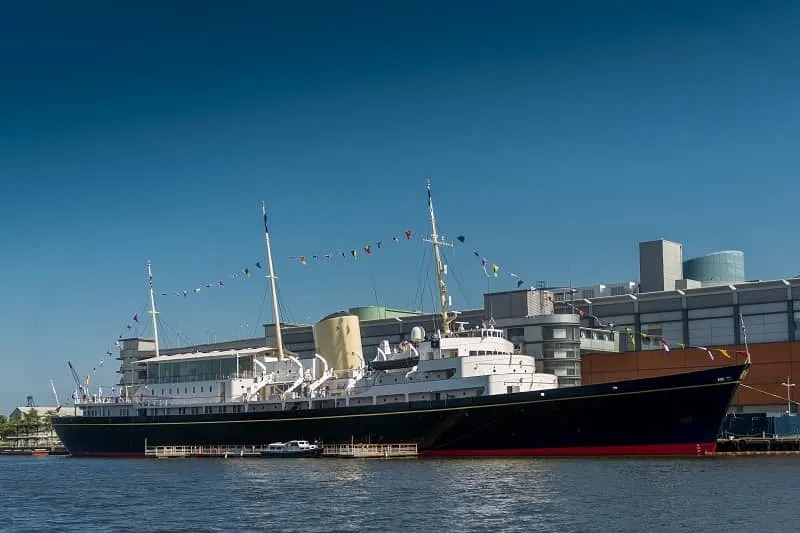 6. Royal Yacht Britannia
Located a bus ride from the Royal Mile is the Royal Yacht Britannia. This former yacht of the Queen was decommissioned in 1997 and is now available for tour.
Check out what you will get to see while on board the Royal Yacht Britannia.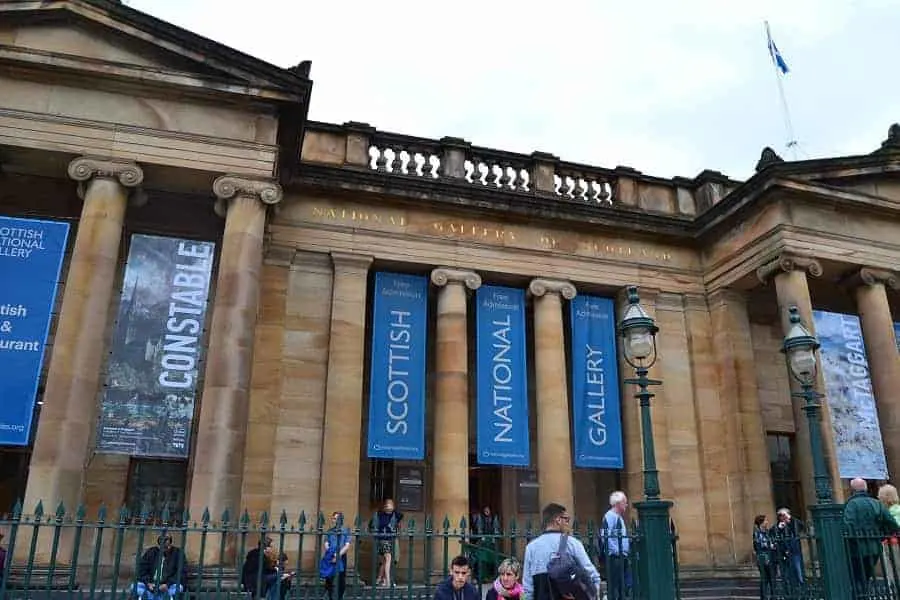 7. National Gallery
If you love art, this is a place where you will want to spend some time because it has some of the best art in the world.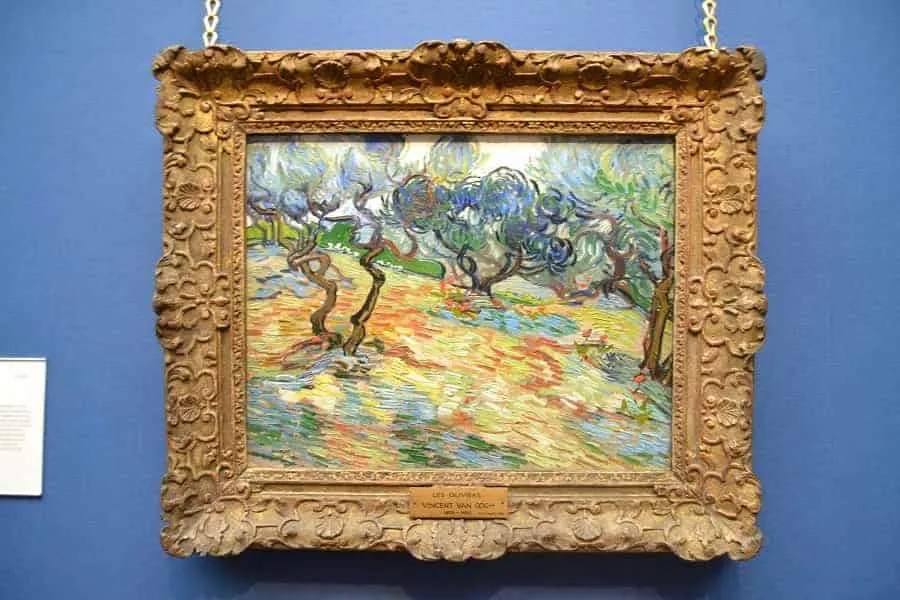 The Scottish National Gallery displays masterpieces by such artists as Botticelli, Raphael, Monet, and Van Gogh. Open daily, 10am-5pm, Thursdays until 7pm. Admission is FREE.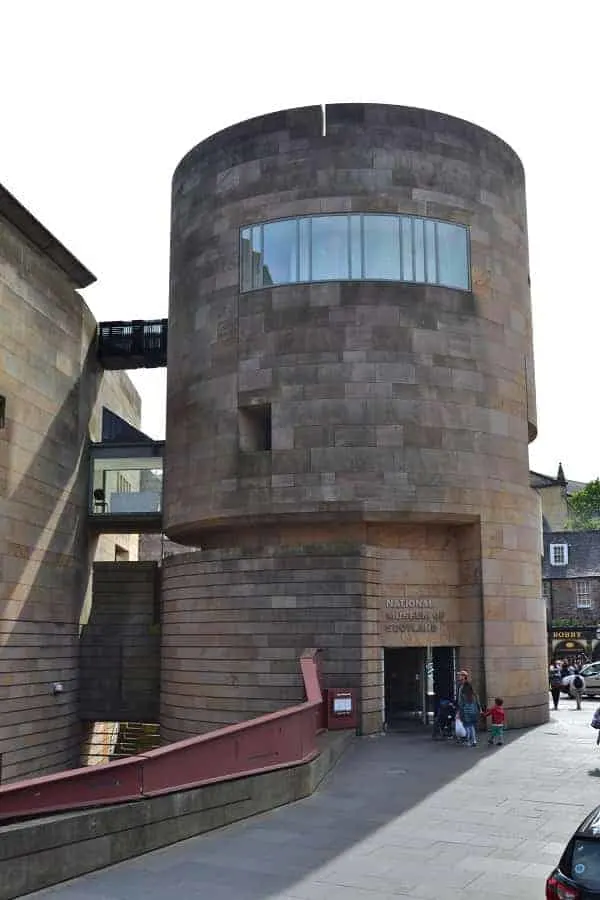 8. National Museum of Scotland
One of my favorite museums in the UK is the National Museum of Scotland. Inside you will find a little bit of everything.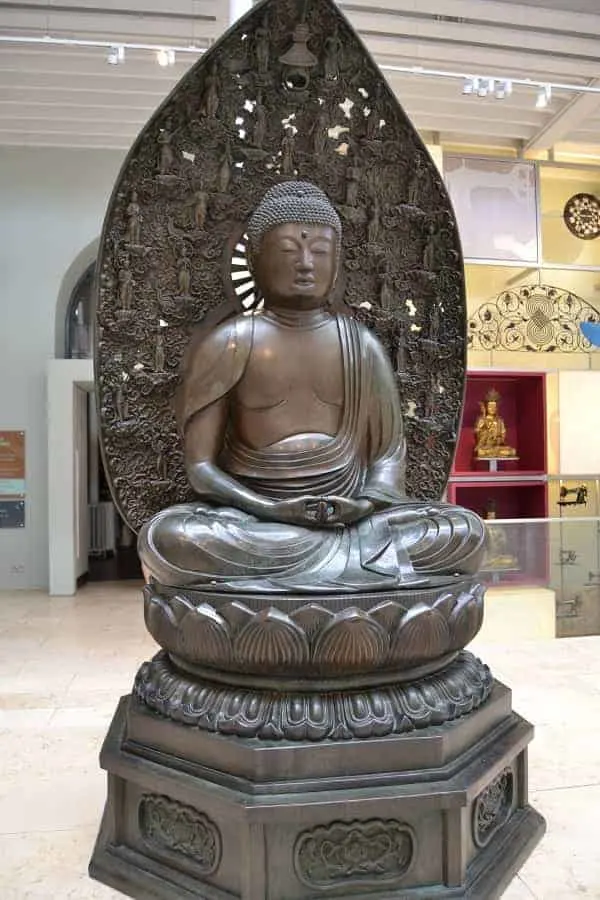 Not only will you learn about Scotland's fascinating history, you will also get to explore other world cultures and learn about different species of animals that roam the earth.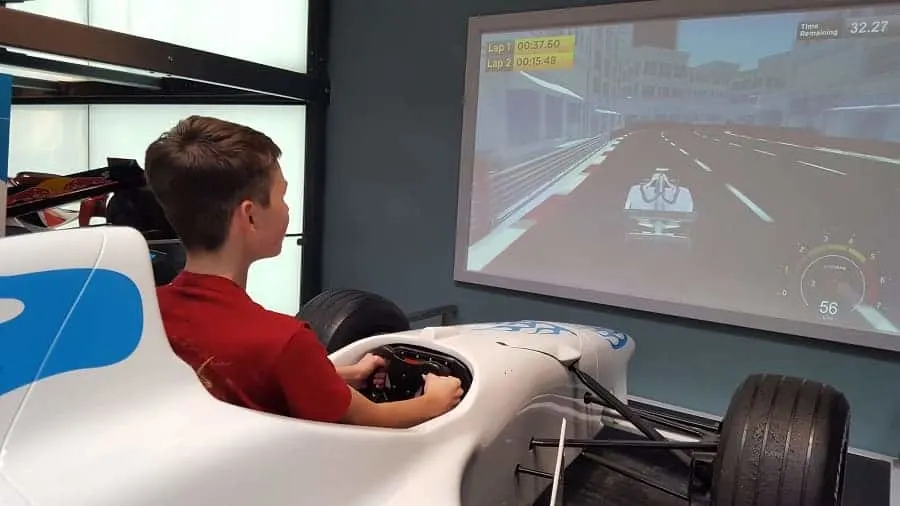 One of the best parts of this museum is that kids can immerse themselves in the interactive features of places like the science & technology galleries!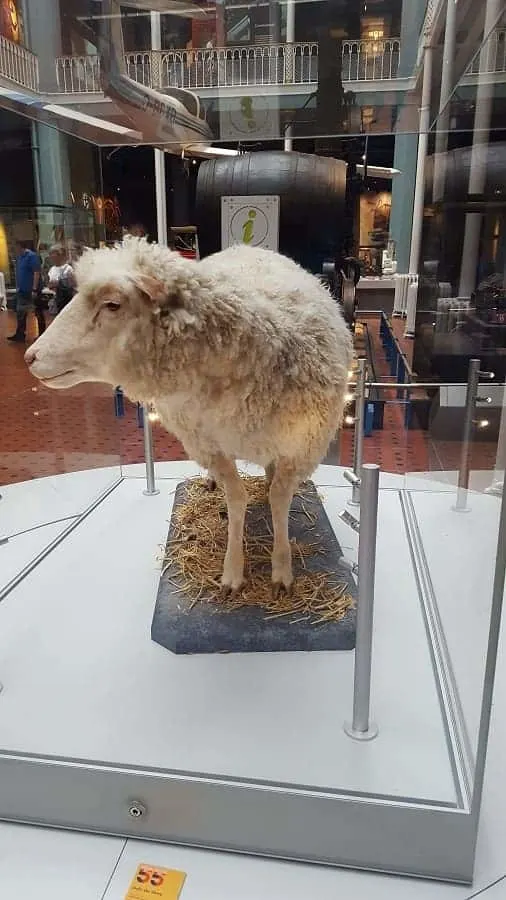 Be sure to give yourself enough time to fully explore this museum as there is plenty to see and do!
Museum is FREE.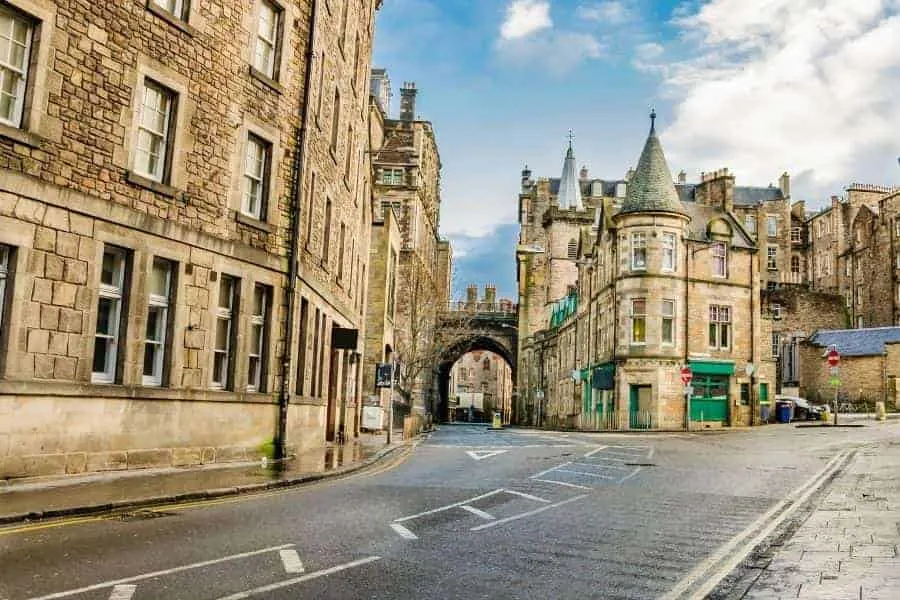 ---
There are just so many things to do in Edinburgh and I know you aren't going to miss seeing one thing! Make sure you plan your trip carefully.
One thing that we are glad we purchased is the Royal Edinburgh Ticket.
Similar to the London Pass, this ticket gets you fast track admission into some of the major attractions in Edinburgh along with being able to use the Hop on hop off bus.
Have you visited Edinburgh? What is your favorite thing to do there?