Known as the "Jewel of Orange County," Laguna Beach, California is a short drive from Los Angeles and boasts some of the most spectacular views in Southern California. With miles of sparkling coastline, it's no wonder that Laguna Beach tops many people's list of favorite vacation spots in California! If you are planning a trip and wondering how to spend your time, we have a great list of things to do in Laguna Beach.
8 Things to do in Laguna Beach, California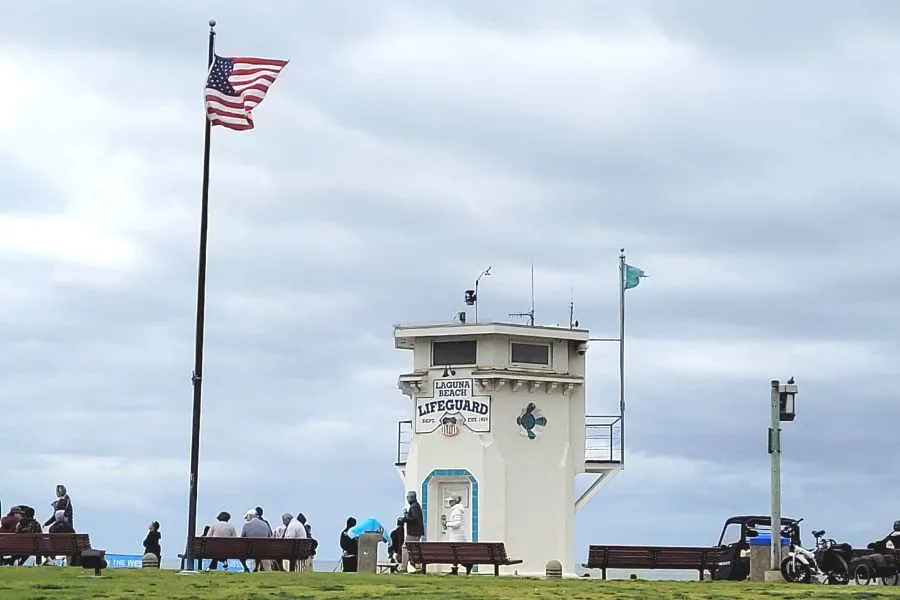 1. Main Beach Park
While there are beaches along the entire coast of Laguna, the public beach with the most actual sand is Main Beach.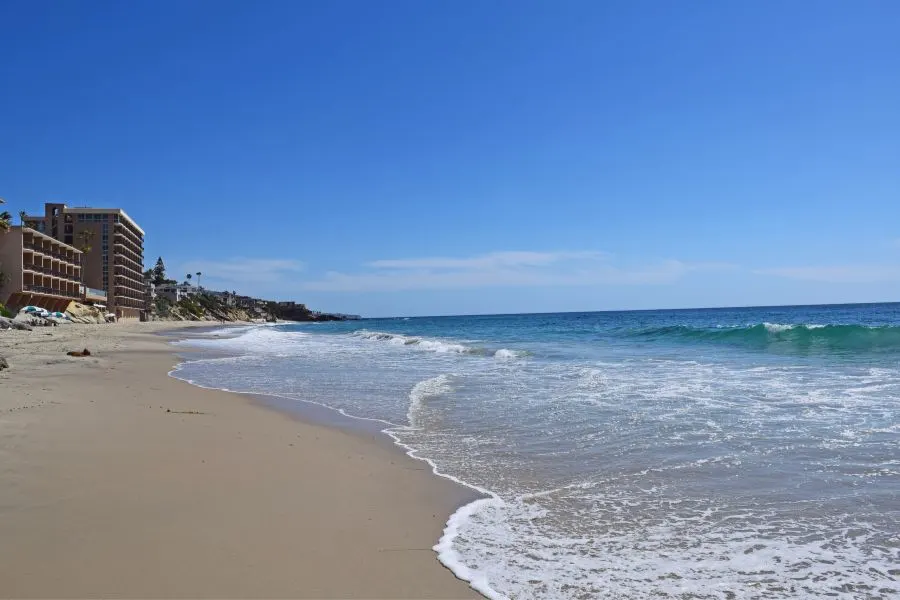 It is the perfect place to get some sun or put your feet in the Pacific Ocean.
There is also a boardwalk area, sand volleyball courts, and a playground for kids.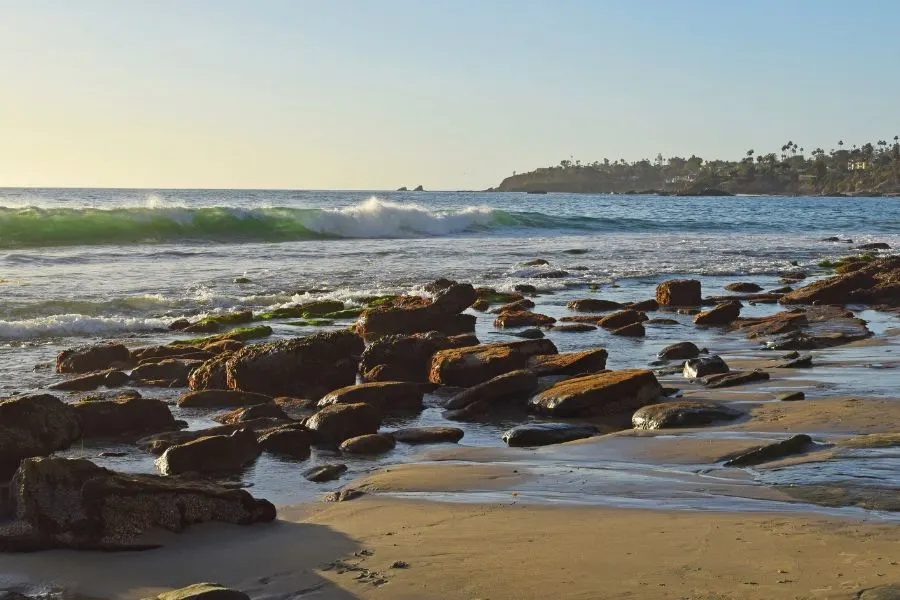 Make sure that you walk to the North End so that you can see the tide pools.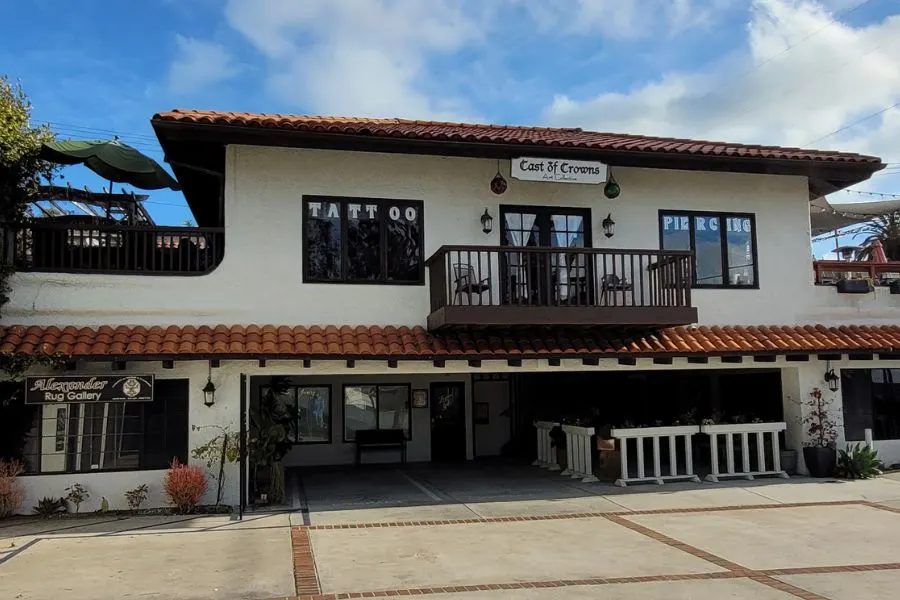 2. Laguna Art Galleries
This is a real artsy town. There are more than 100 art galleries in Laguna Beach and you will want to check out at least a few.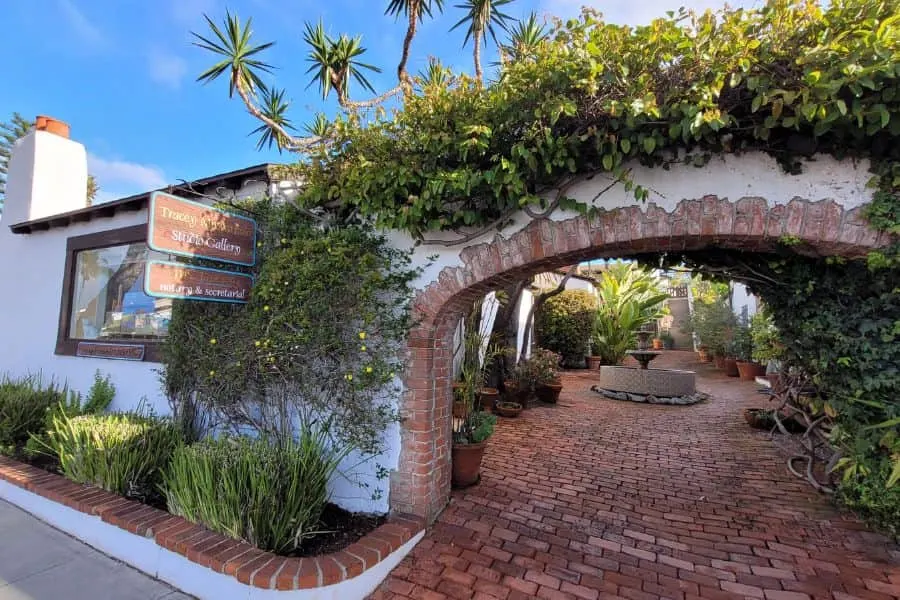 Walk around town and see the galleries that speak to you.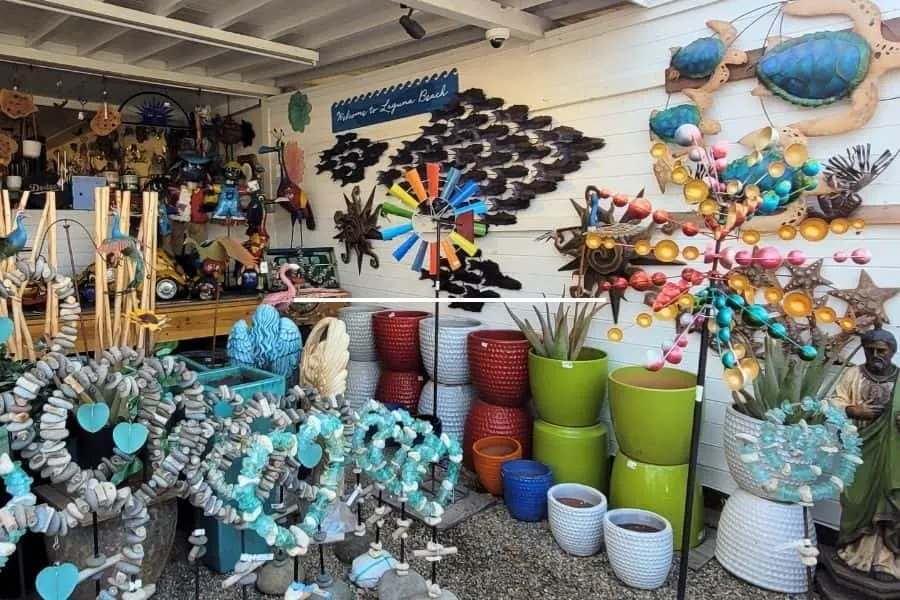 3. Shopping
When it comes to shopping in Laguna Beach, you will find several boutiques, home decor shops, and numerous art studios selling everything from art pieces to jewelry.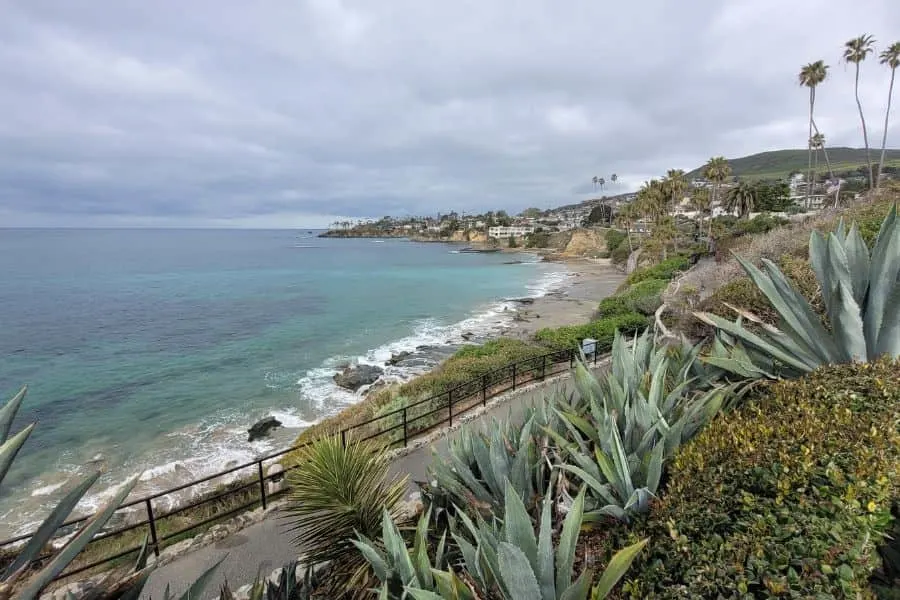 4. Walk through Heisler Park
Some of the best views in Laguna Beach can be found in Heisler Park.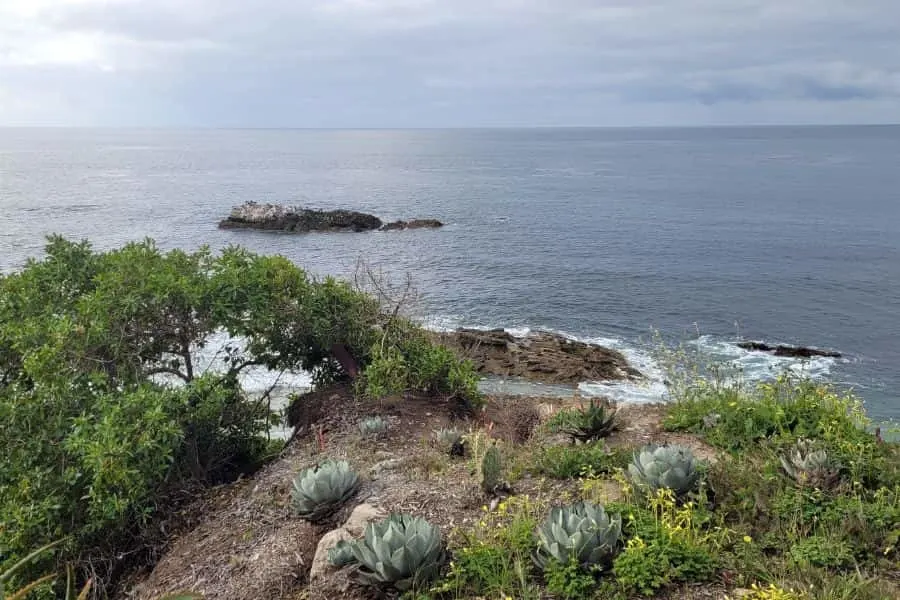 Start at the gazebo near LaBrisas. It gives beautiful views of the beach & tide pools.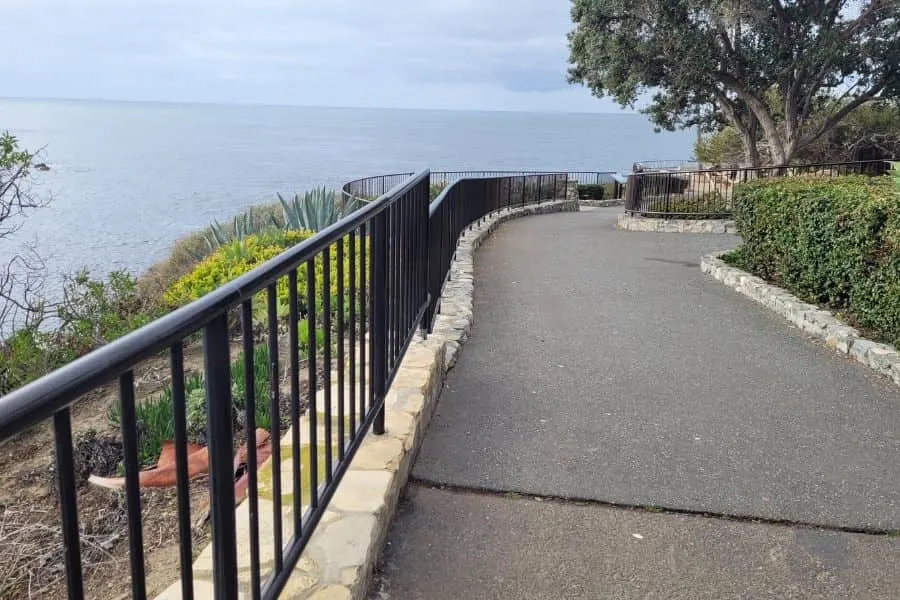 From there, take the curving walking trail that stretches along the bluffs, overlooking the ocean.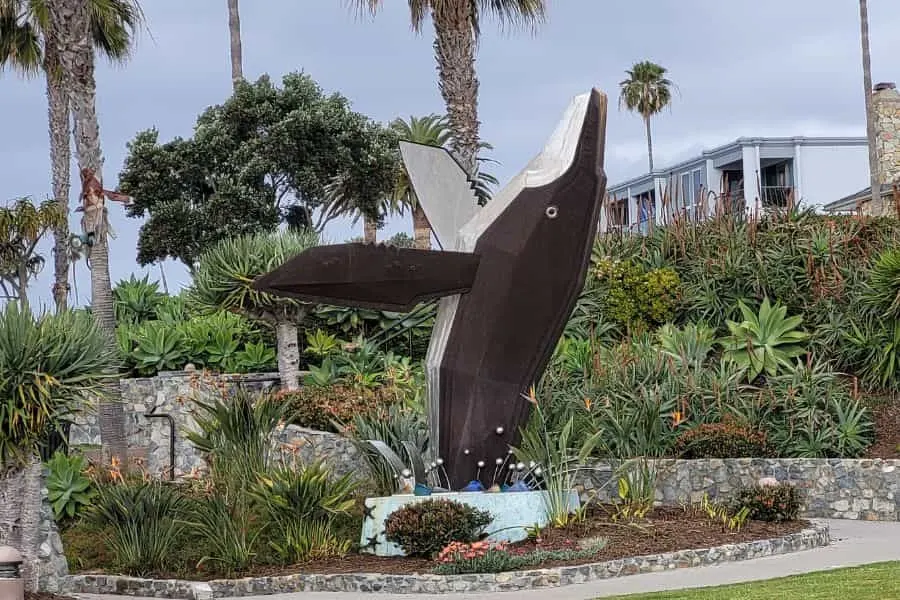 Along the way, you will find art sculptures, green space, and even a small amphitheater.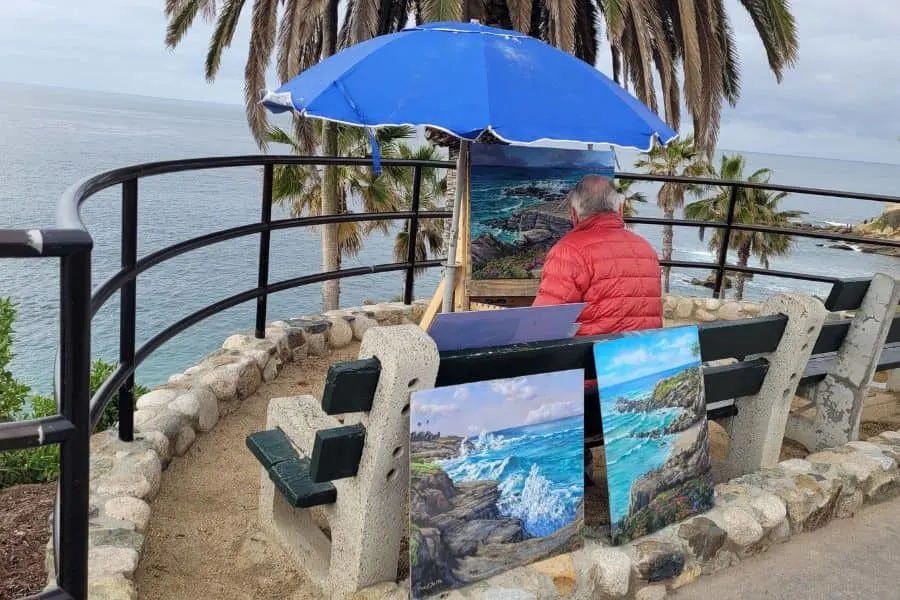 While we were in Heisler Park, we were even able to watch a painter in action.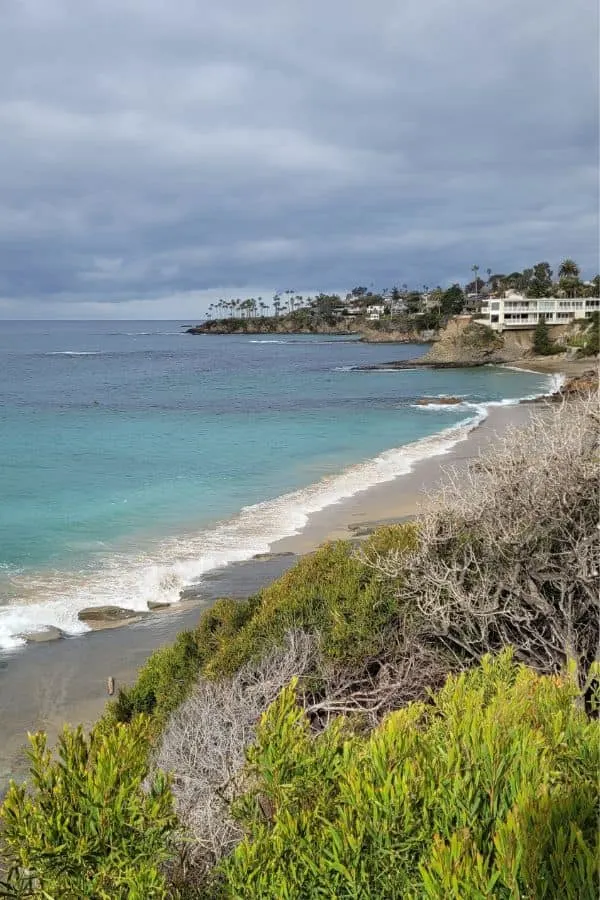 Metered street parking is available (but if you stay where we stayed, you can walk there!)
5. Visit Moulton Meadows Park
This park is truly a hidden gem, especially if you are visiting Laguna beach with kids.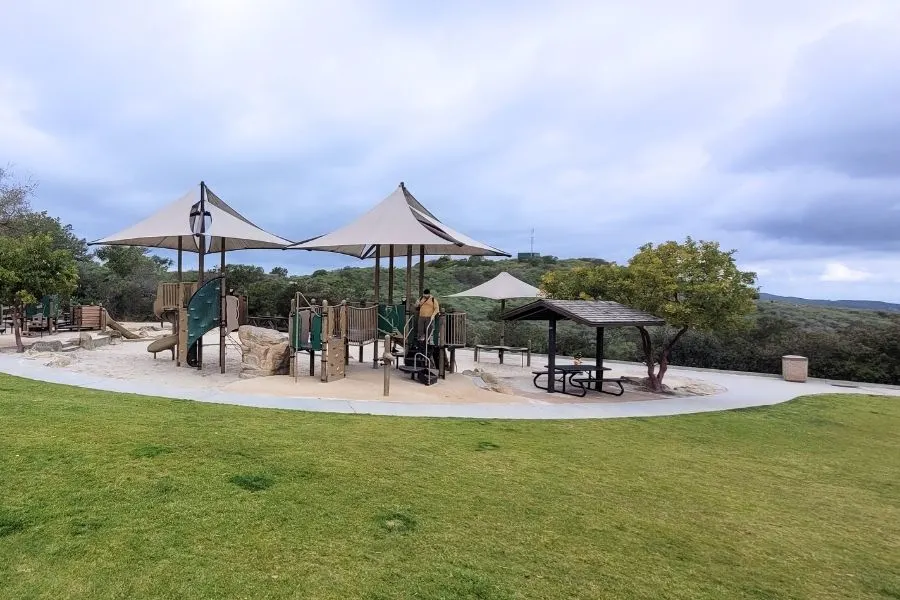 Perched high above Laguna Beach in the hills, this park has a nice play area where little ones can let off some steam.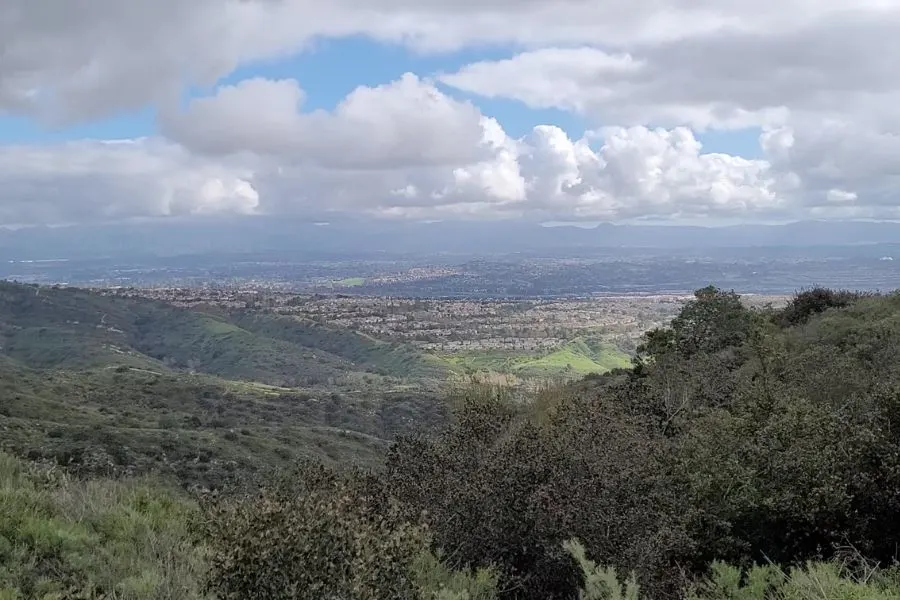 While locals visit for the pickleball & basketball courts, visitors will appreciate the beautiful walking trails that give stunning views of the valley below.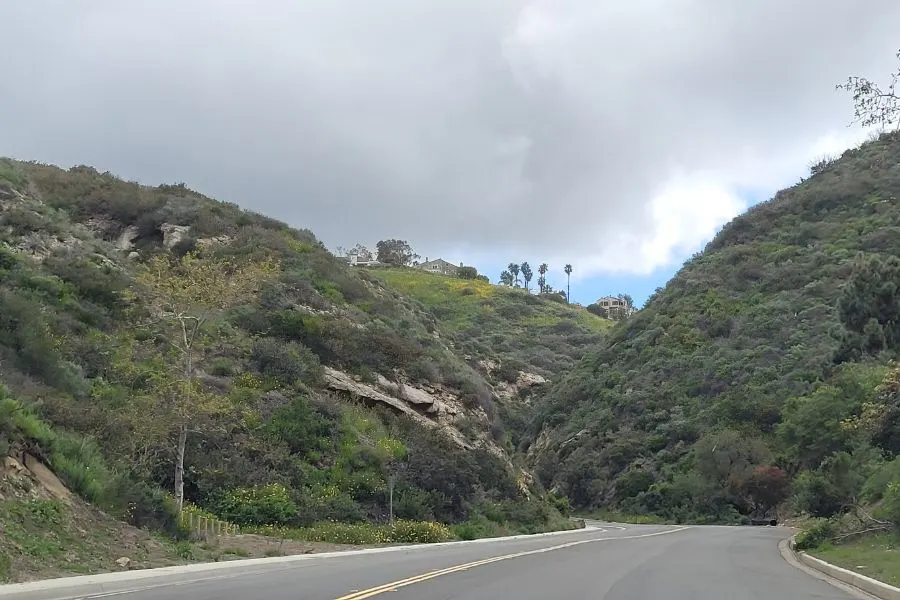 How to Get to Moulton Meadows Park in Laguna Beach: Take PCH to Nyes Place. Take it to the top and you will find a small parking lot. If full, you can park on the street in front of the lot. Parking is free.
6. Top of the World
If you want to do some hiking or mountain biking, you really should visit what locals consider the "Top of the World"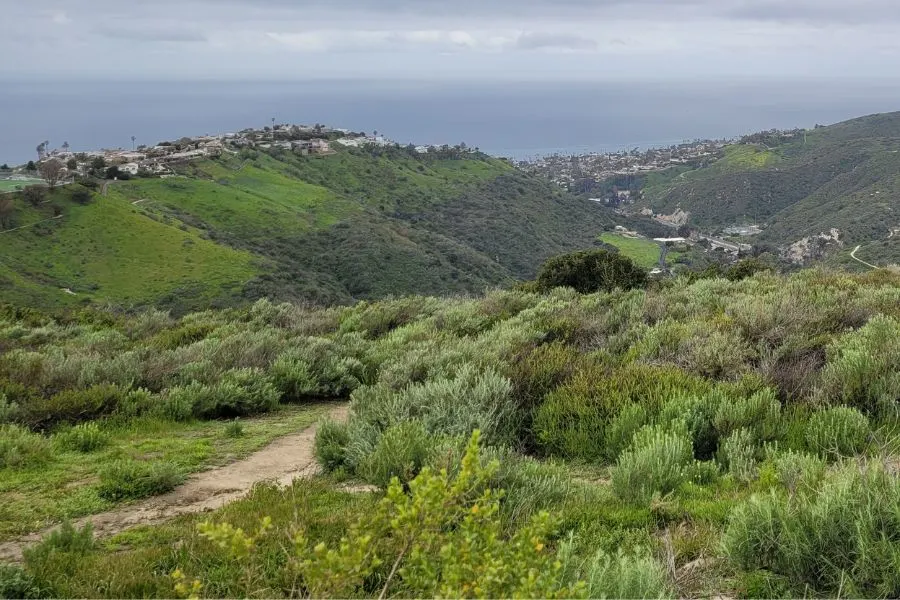 It actually is the trailhead for Aliso and Wood Canyons Wilderness Park (which has 30 miles of trails)
This scenic lookout point offers the best views in Laguna Beach and is worth checking out even if you don't plan on actually hiking.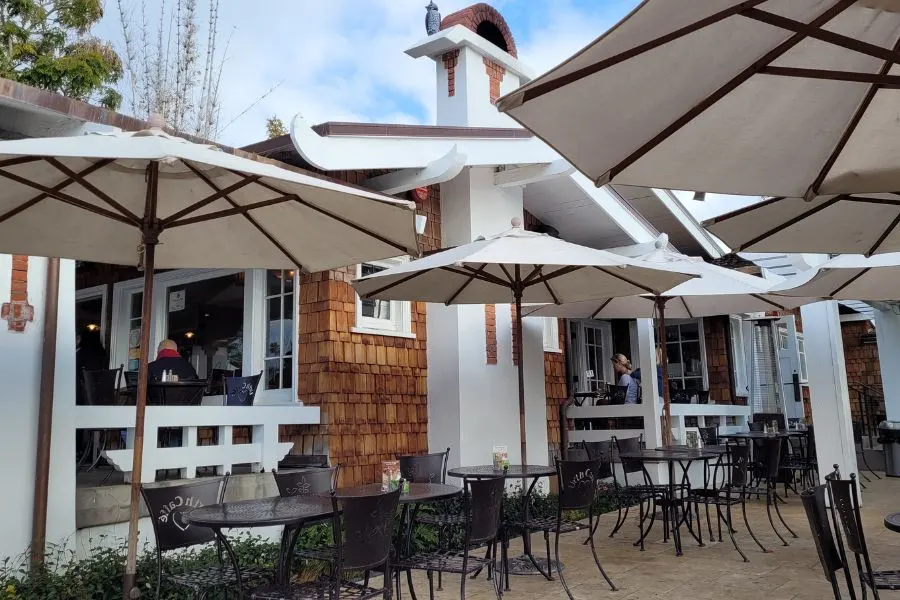 7. Urth Caffe for Breakfast
This Farm to Table California chain is one of my favorites for breakfast!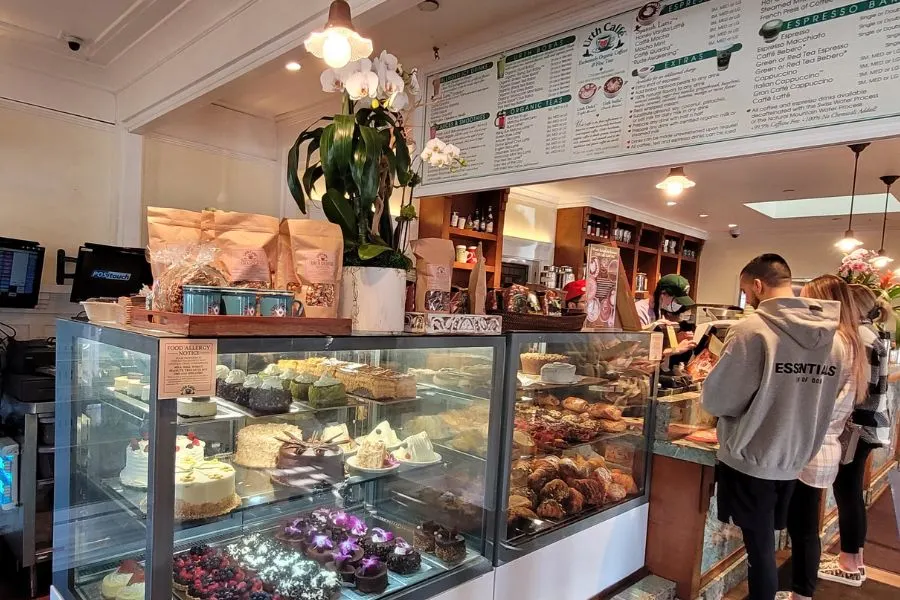 The cafe in Laguna has carryout and dining in available. The bakery case is filled with great items and the coffee is amazing!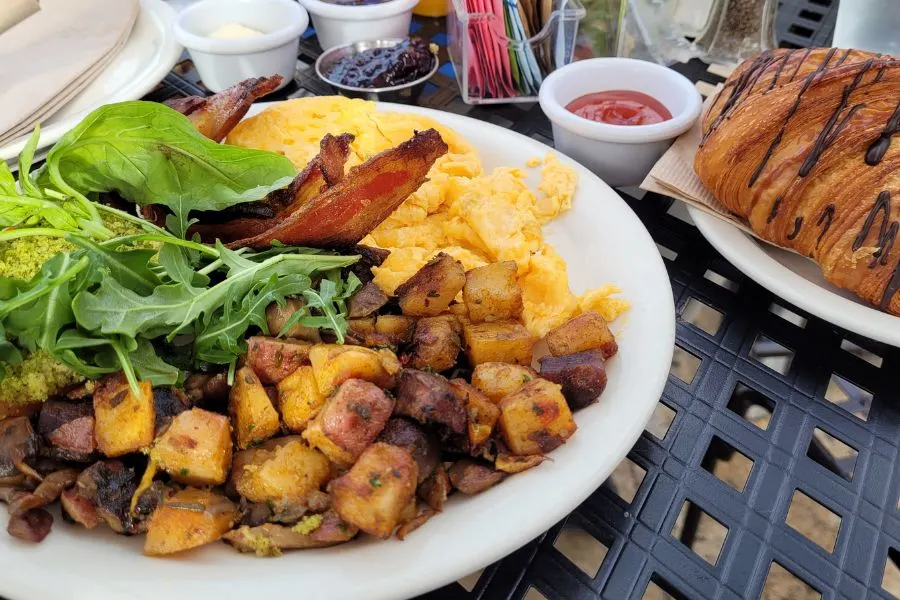 The portions are large and you can even easily split them between two people.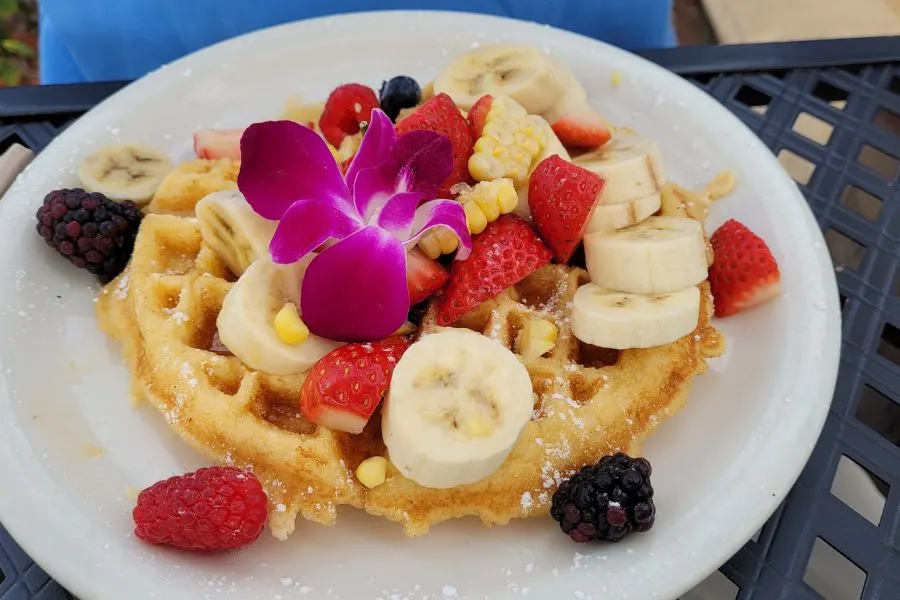 They also have an extensive Gluten Free & Vegan menu which makes the people in my household extremely happy!
8. Newport Beach Whale Watching Tour
Experience a whale-watching adventure on a 2-hour cruise that departs from Newport Beach (just a few miles North of Laguna) three times per day.
Apart from whales, you might also get to see dolphins, sea lions, and various birds.
Depending on the weather, the captain may put out a drone and gather footage from above to share with guests via airdrop (for free).
Where to Stay in Laguna Beach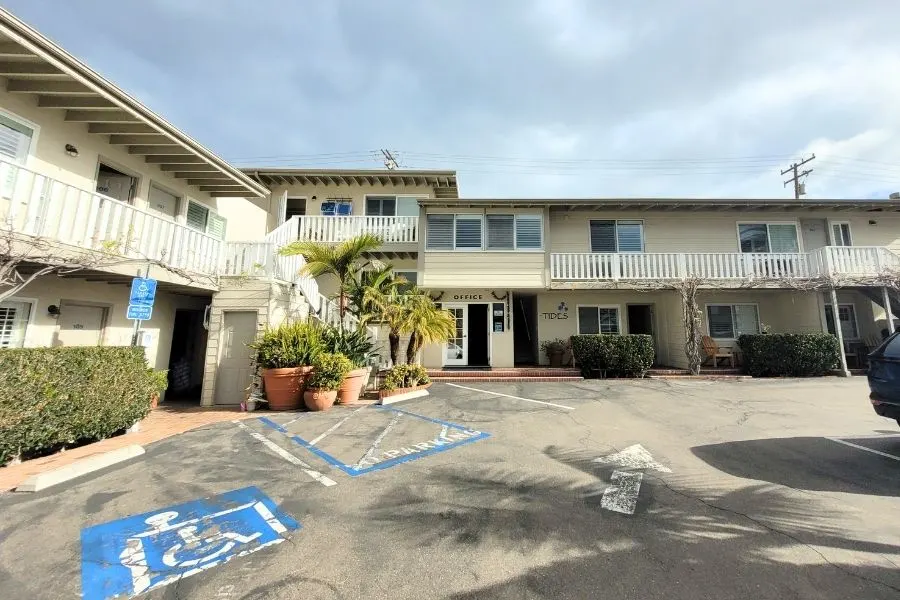 This lovely Laguna Beach property gives a boutique beachy vibe. Upon arriving, there was a nice hand-written note & a few bottled waters on the desk.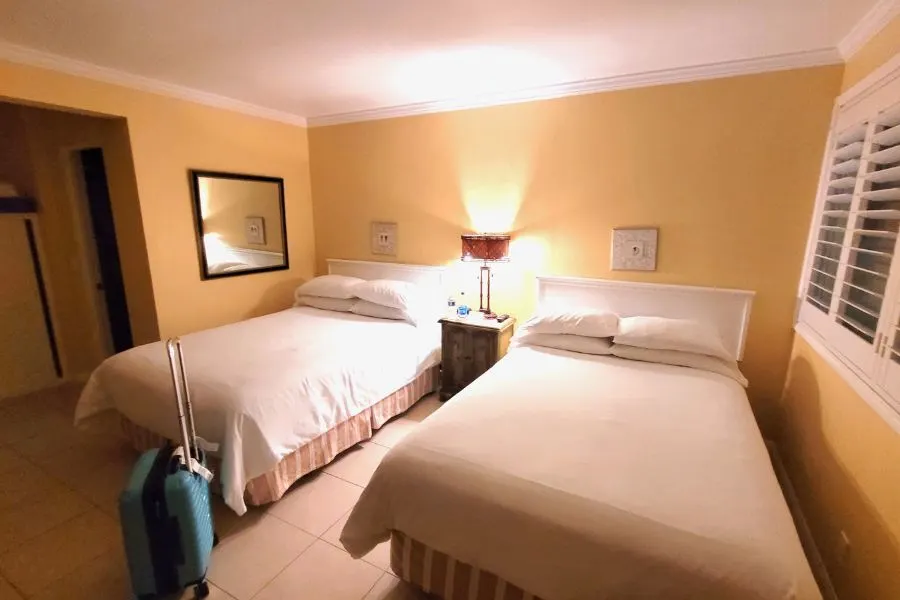 Our room was clean, comfortable, and quite roomy.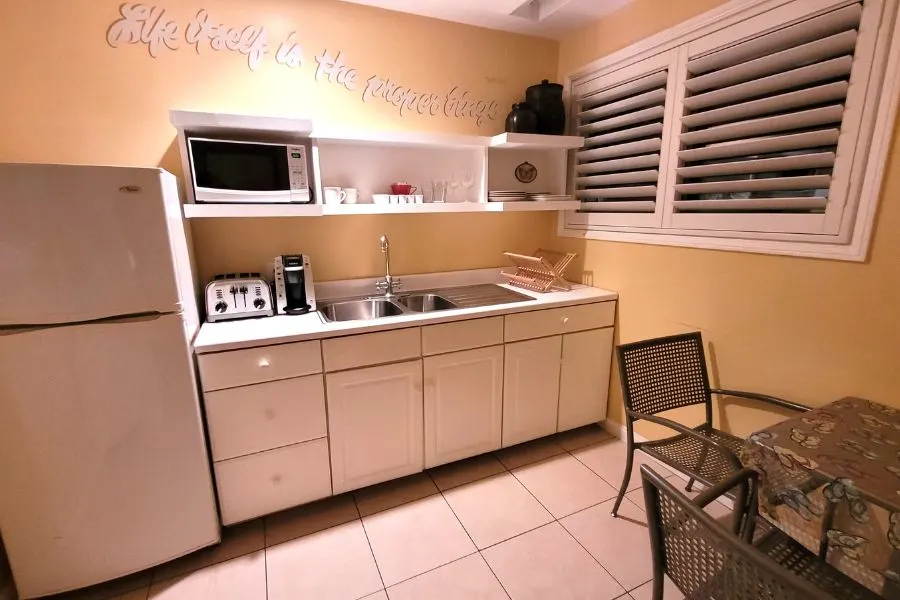 The room we choose had 2 double beds, a kitchenette, and a small balcony.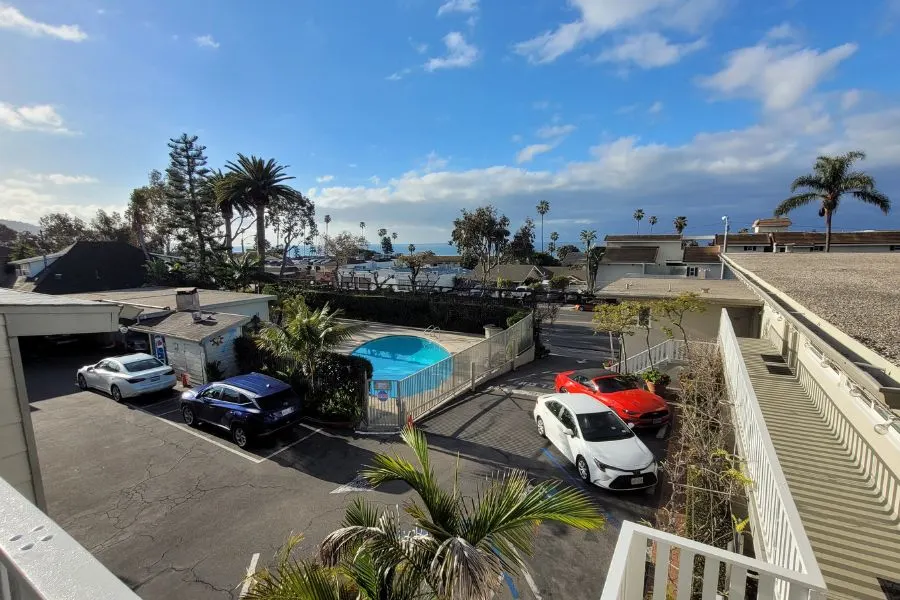 The balcony while across the street from the ocean, does have a nice view and perfect spot to enjoy your morning coffee.
The location of The Tides was within walking distance of many art galleries, restaurants, and to Heisler Park.