St. Augustine is the oldest city in Florida & is known for its rich history and colonial architecture and is also home to the oldest lighthouse in the United States. There are plenty of things to do in St. Augustine when you visit, but there are certain things you won't want to miss!
St. Augustine was founded in 1565 by Spanish admiral and governor Pedro Menendez de Aviles, making it the oldest continuously inhabited European-established settlement in the continental United States.
Because of its rich history, it has become one of the most popular tourist destinations in Florida.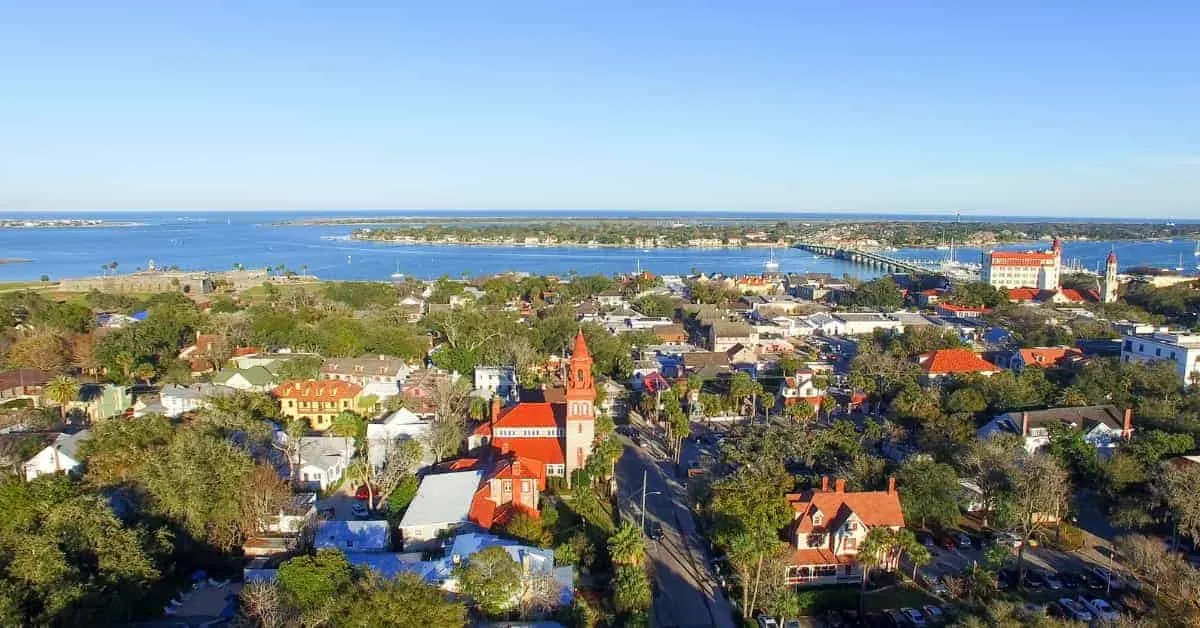 10 Things to Do in St. Augustine Florida
St. Augustine is a beautiful costal city with so much to offer!
Visitors will enjoy exploring the beautiful state parks, seeing historical landmarks, and even visiting the spot where Ponce de Leon landed when he first came to Florida!
While it's hard to narrow down our favorite things to do in St. Augustine, here are our top 10: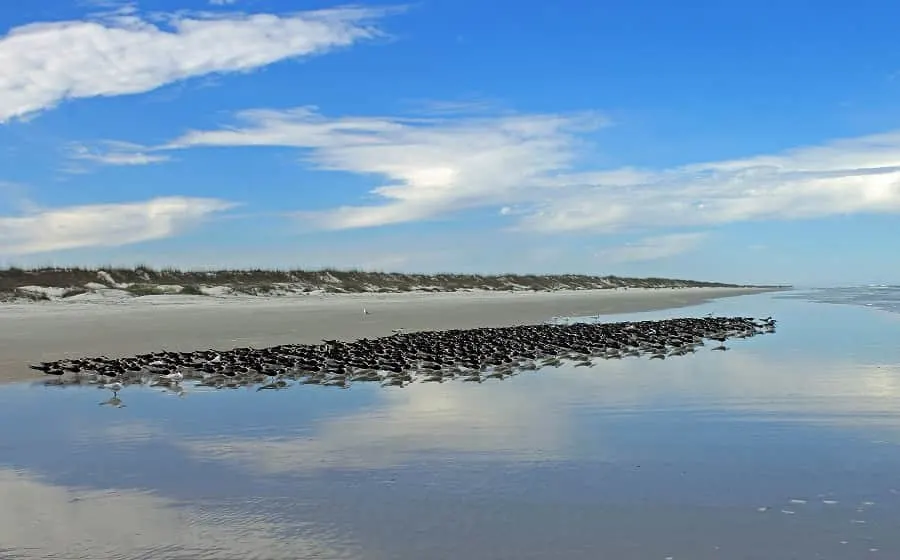 1. Visit Anastasia State Park
You really can't go wrong visiting any of the beaches in St. John's County. You will find them white, deep, and relaxing.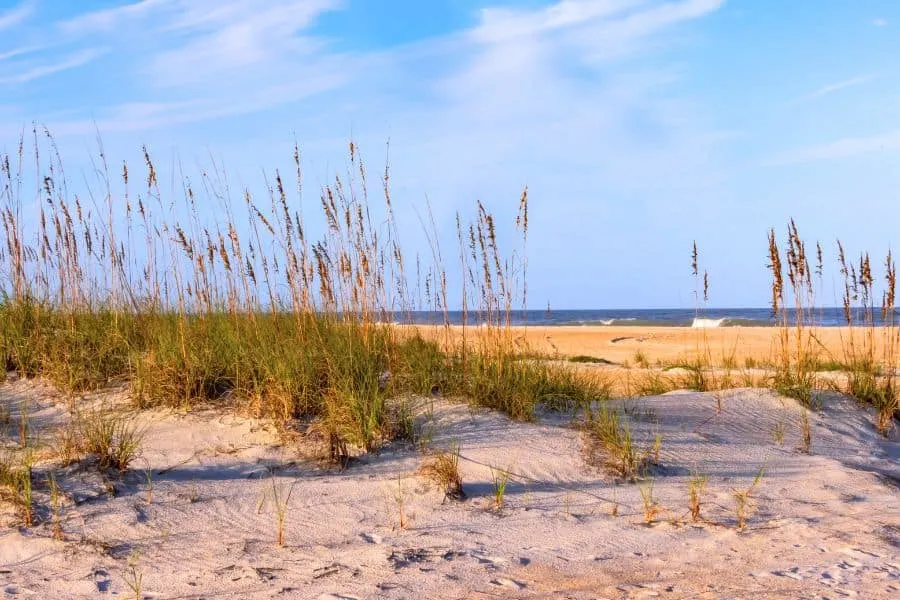 Depending on which beach you choose to hit, you might be able to drive and park directly on the beach.
The key is to ONLY do this if you have a 4-Wheel Drive Vehicle.
Probably the most scenic beach is in Anastasia State Park. This beach has more than just white sandy beaches.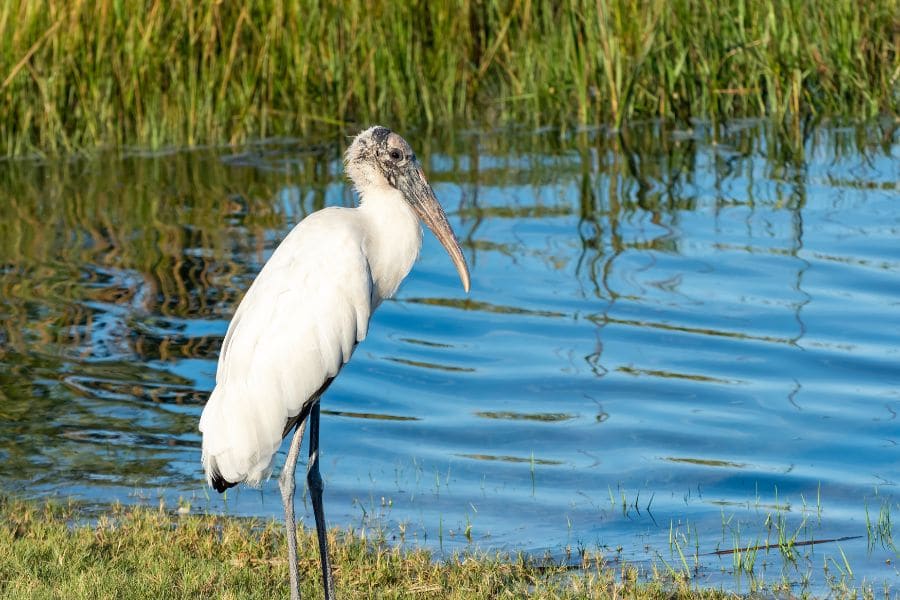 It has many different types of native birds, turtles, and other wildlife and you can spend hours walking the nature trails that wind through the dunes.
Although you can't drive on the beaches here, you can do water sports. There is an onsite rental shop for canoes, sailboards, paddleboards, and kayaks.
One of the things that is great about taking a Kayak out is that you will get to see Manatees up close.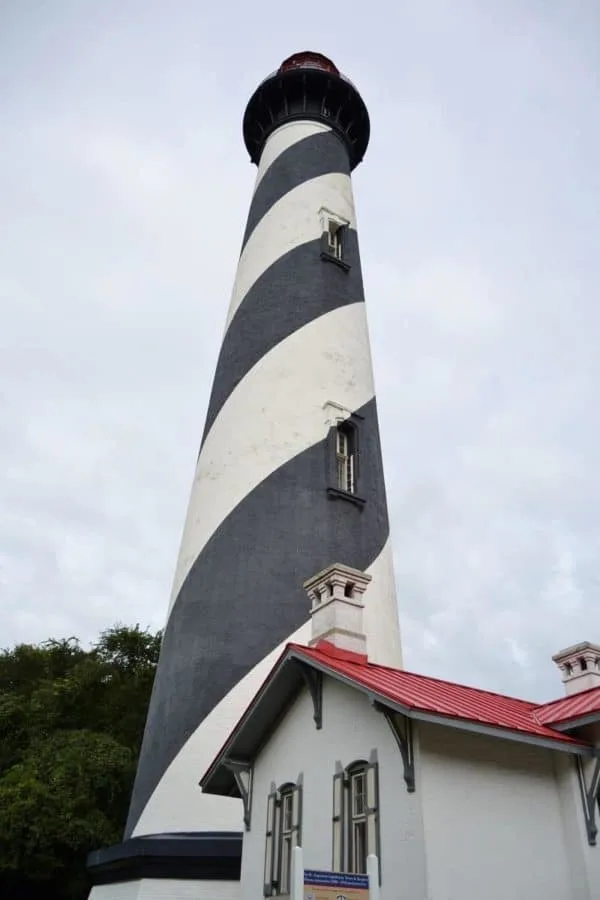 2. Tour St. Augustine Lighthouse and Maritime Museum
One of the most popular things to do in St. Augustine is to visit the oldest surviving lighthouse in Florida.
Built in 1871, the current lighthouse has been renovated to its near original state.
Visitors can climb 219 steps up a spiral staircase to get a breathtaking view of St. Augustine and what once was the original port in Florida.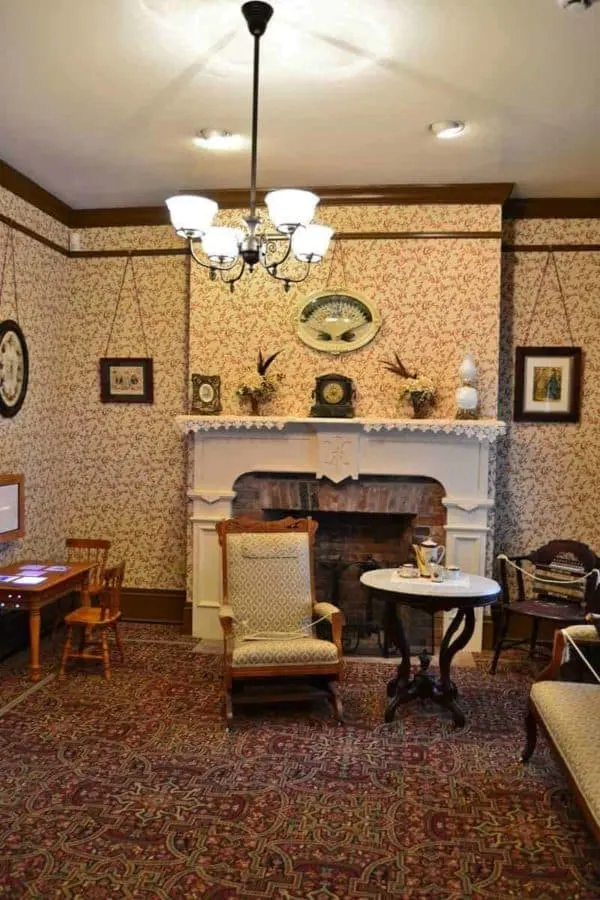 Across from the lighthouse is the lightkeeper's house. Inside, you will find exhibits, artifacts, and information on the life of a lighthouse keeper.
This is a great spot for families visiting the area.
Kids can take part in the Maritime Hammock Scavenger Hunt where they can search for animals that live in this coastal habitat, medicinal plants, and other natural elements in the natural area of the historic site.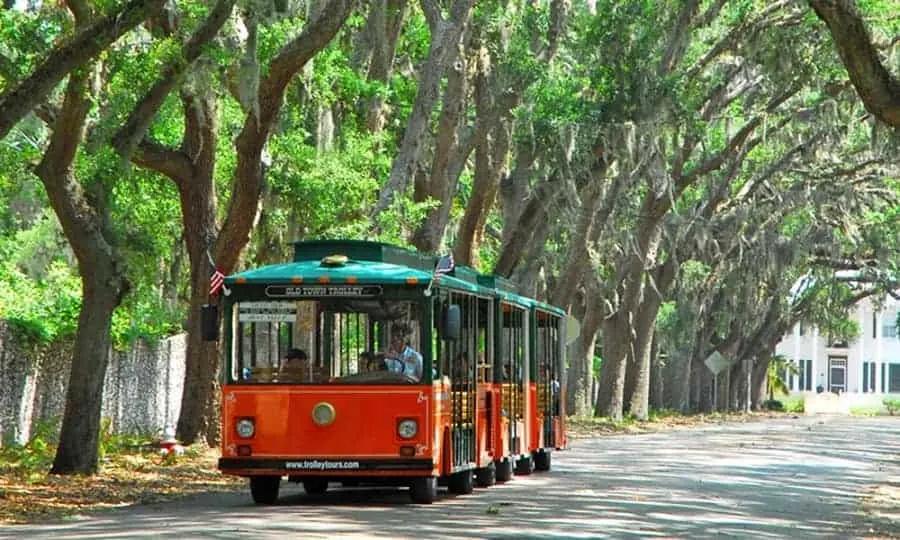 3. Take the Old Town Trolley Tour
One of the best ways to see St. Augustine is through the Old Town Trolley Tour.
This tour allows you to hop on & off at whatever sites you choose while entertaining you with facts and history during your drive.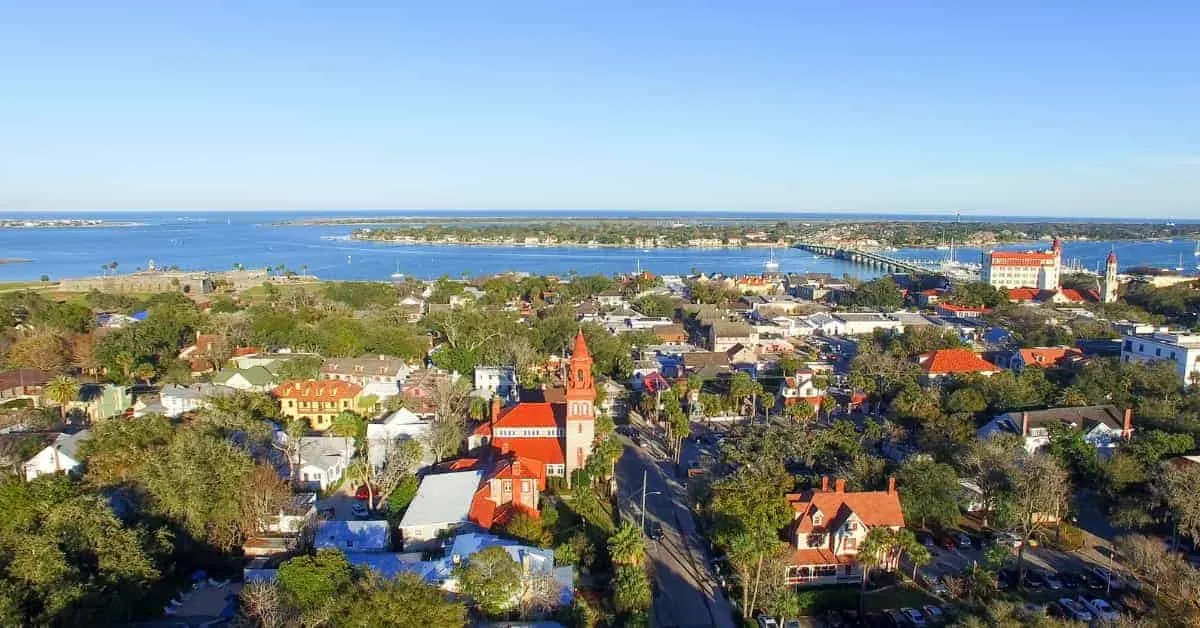 There are 22 stops on the Trolley Tour, and you can hop on & off to visit the different attractions at your leisure.
We really enjoyed using the Trolley Tour as a way to get around town and definitely think this tour is great for those who don't want to bother with Uber or public transportation.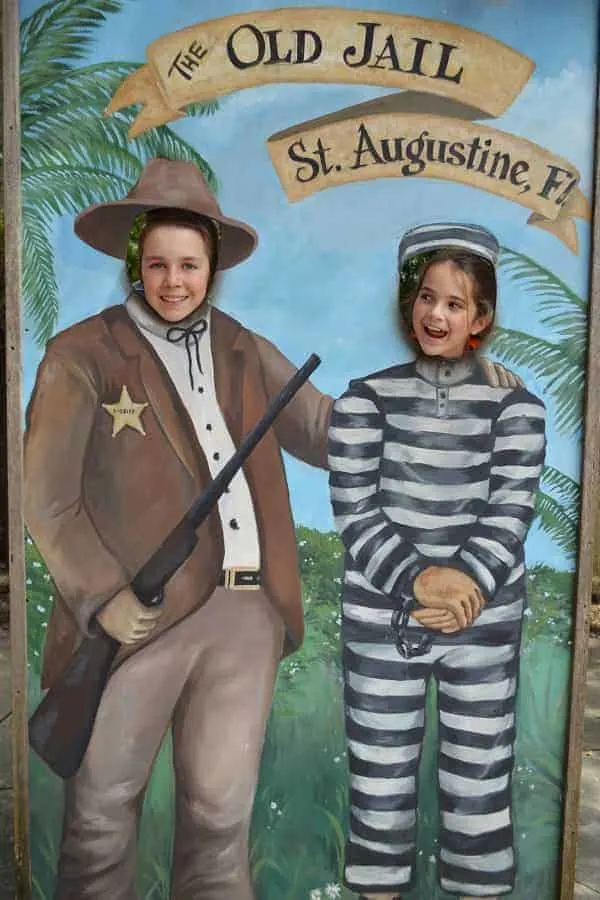 4. Visit the Old Jail
The Old Jail is located at Old Town, along with the Oldest Store Museum, and is a great thing to do with your kids in St Augustine.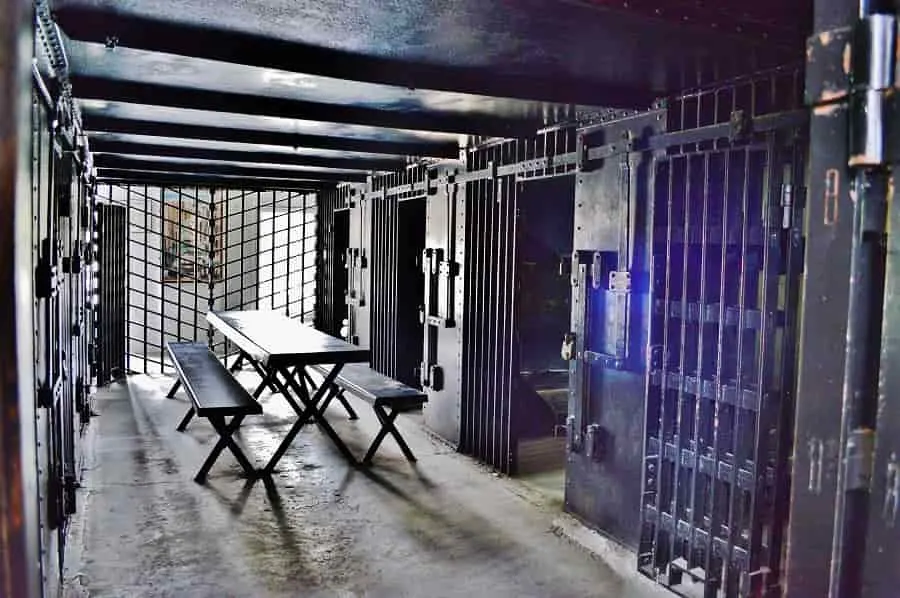 This historic jail served the city of St. Augustine from 1891-1953 and is exactly as it was back then. You can take a guided tour of the jail, and learn about its prisoners and what life was like behind bars.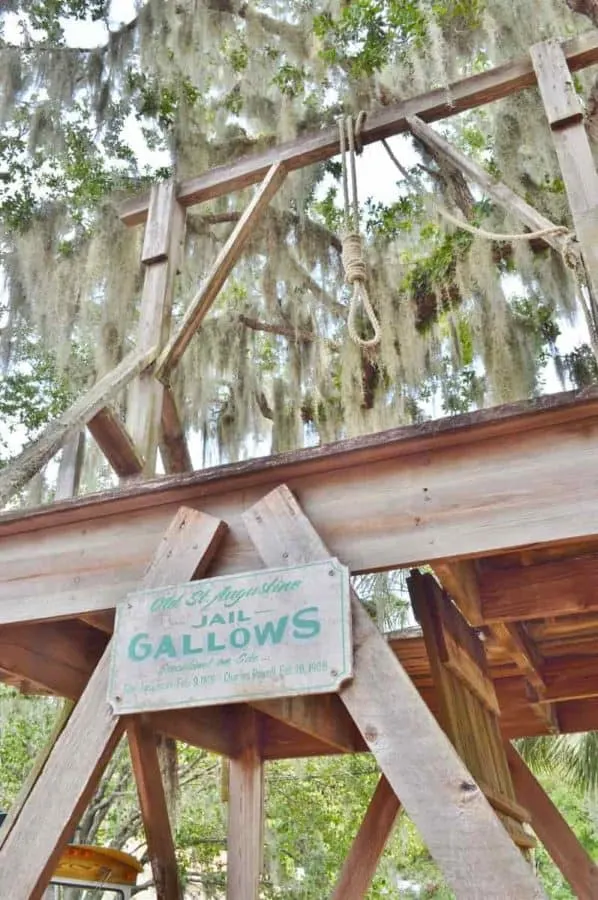 You'll also see the gallows, from which many criminals were hanged.
Tours depart every 20 minutes starting at 9 a.m. Night tours of the Old Jail are offered as part of the Ghosts and Gravestones tour.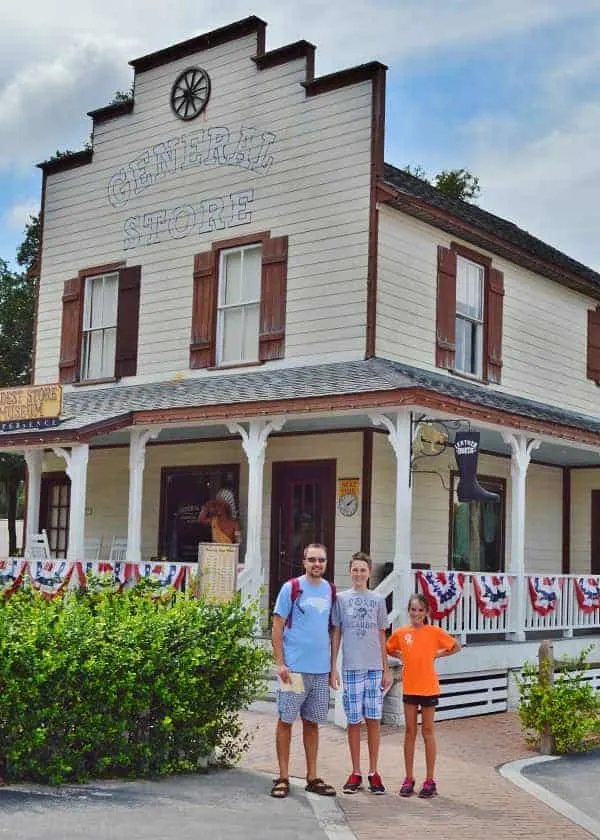 5. Walkthrough The Oldest Store Museum
Wondering what it was like to go shopping back in the dawn of the 20th century?
Inside the Oldest Store, you will find state-of-the-art appliances, inventions, and just the normal things people might purchase in the year 1900.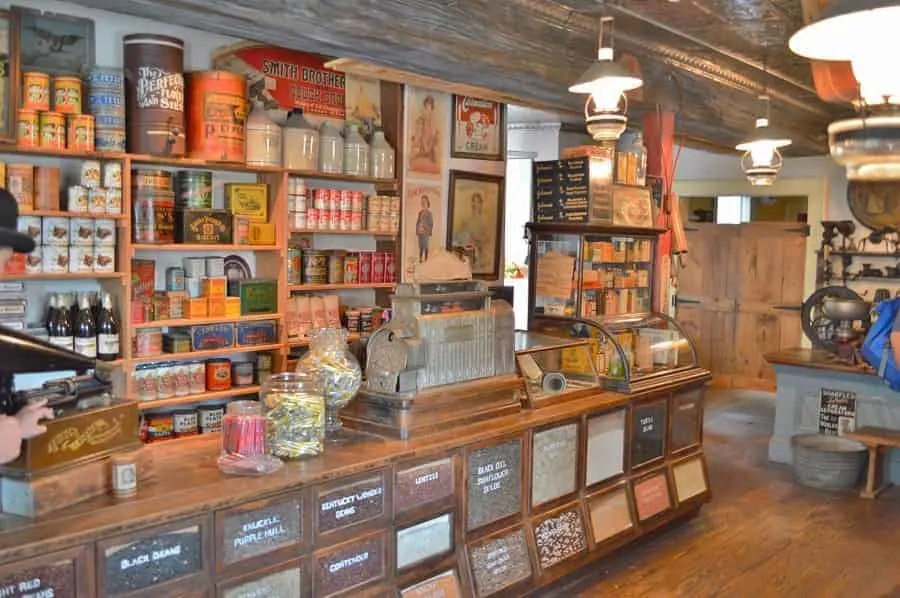 Locals dressed in period costumes take you through typical inventions from the turn of the century and even allow you to try out some things for yourself!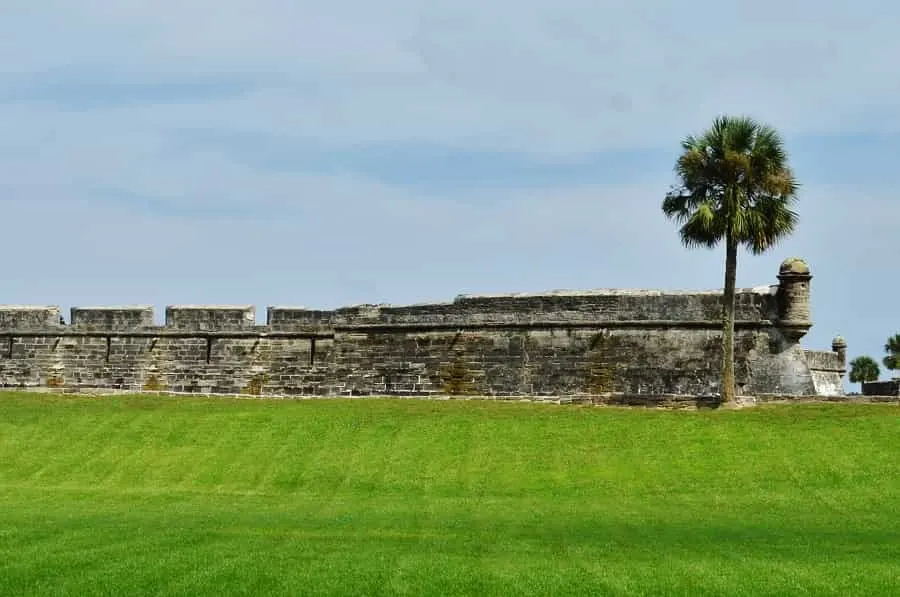 6. Discover Castillo de San Marcos
This National Monument is the oldest masonry fort in the continental United States. It was built by the Spanish to protect and defend their claims in the New World.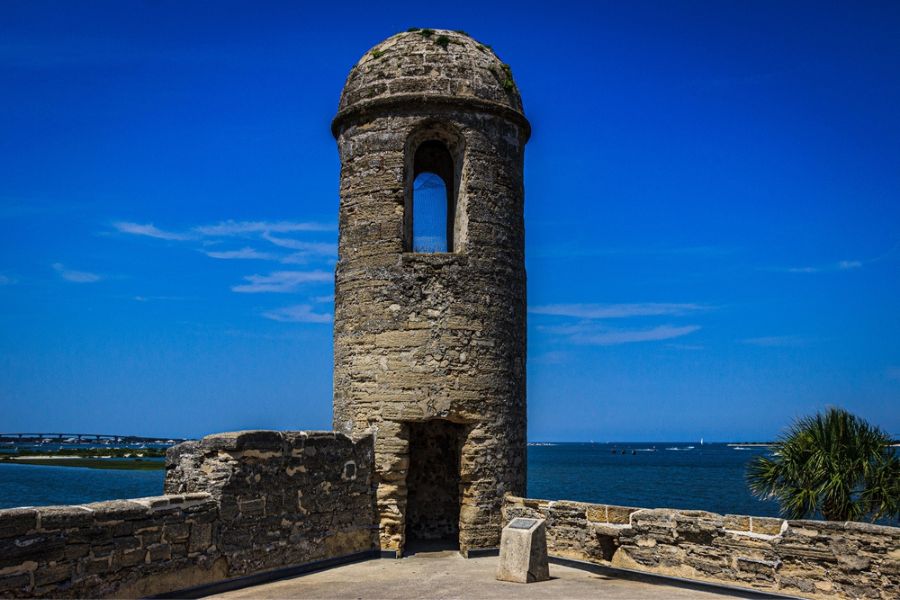 Wander around the fort and check out the many exhibits as well as the beautiful views of the Atlantic Ocean.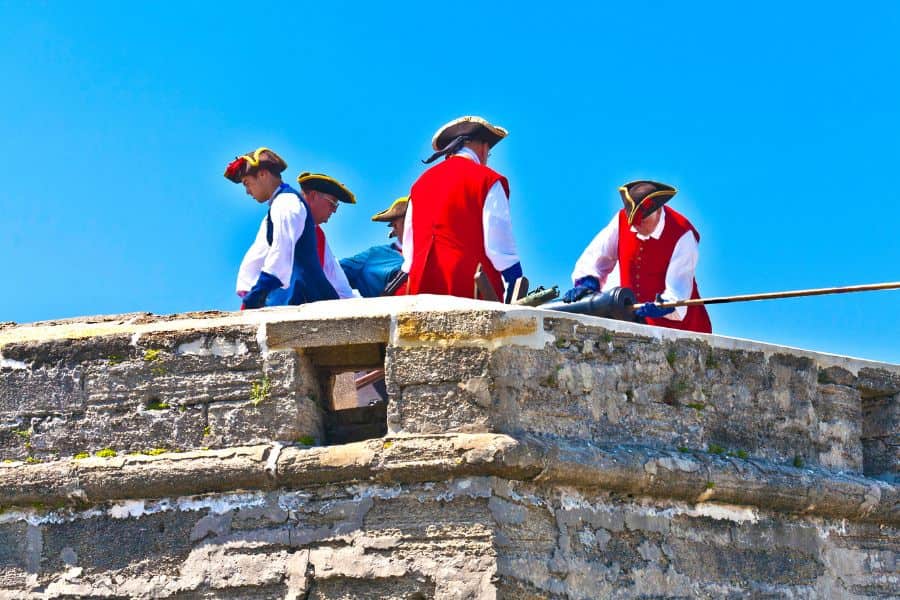 You will find people dressed in period costumes around the fort demonstrating and explaining historical weaponry and discussing what life was like for the colonists who once lived there.
Kids ages 6 through 12 can participate in the Junior Ranger Program. Booklets are available from the information kiosk at the Fort Entrance.
If they complete all the activities in the booklet, they can earn a certificate of completion and an official Junior Ranger Badge.
Adults (16 years and older) are $15 and those younger than 15 are free. Tickets can be purchased at the National Monument.
8. Get Creeped out at Ripley's Believe it or Not
If you are bringing kids to St Augustine with you, you really should consider a trip to Ripley's Believe it or Not!
If you are unfamiliar with Ripley's Believe it or Not, it is a museum of curiosities; things that are odd or unusual.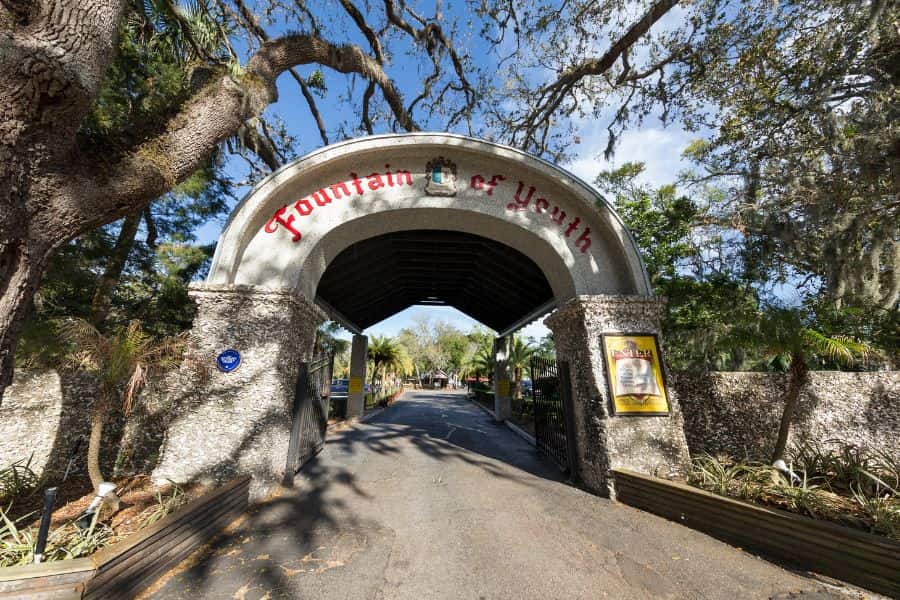 9. Drink from the Fountain of Youth
When it comes to things to do in St. Augustine, the top attraction on everyone's list is the Fountain of Youth.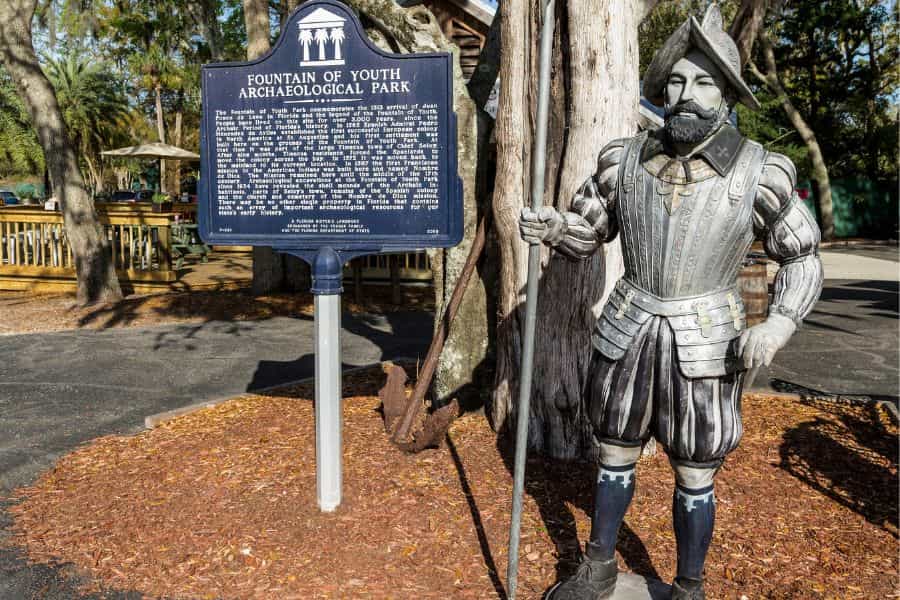 This is the place where Ponce de Leon believed he found the secret to eternal youth.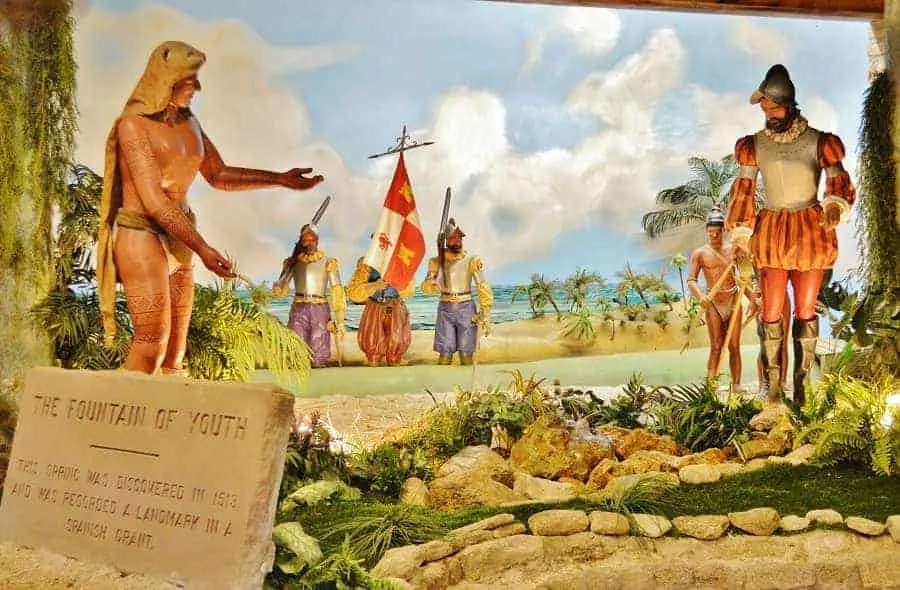 Not only will you see the spring from which he once drank, but also a 16th-century European settlement.
The Spring House at Ponce de Leon's Fountain of Youth Archaeological Park is a beautiful 60-year-old coquina building that encompasses the original natural spring that was recorded in a seventeenth-century Spanish land grant.
It is no wonder why Ponce de Leon thought the water was magical; it contains over 30 minerals.
Wondering how the navigators found their way to Florida?
Venture into the Navigators' Planetarium.
Here you will learn about ancient techniques in navigation and be able to see what the night sky looked like back on April 2, 1513, the night before Juan Ponce de Leon landed on the shores of Florida.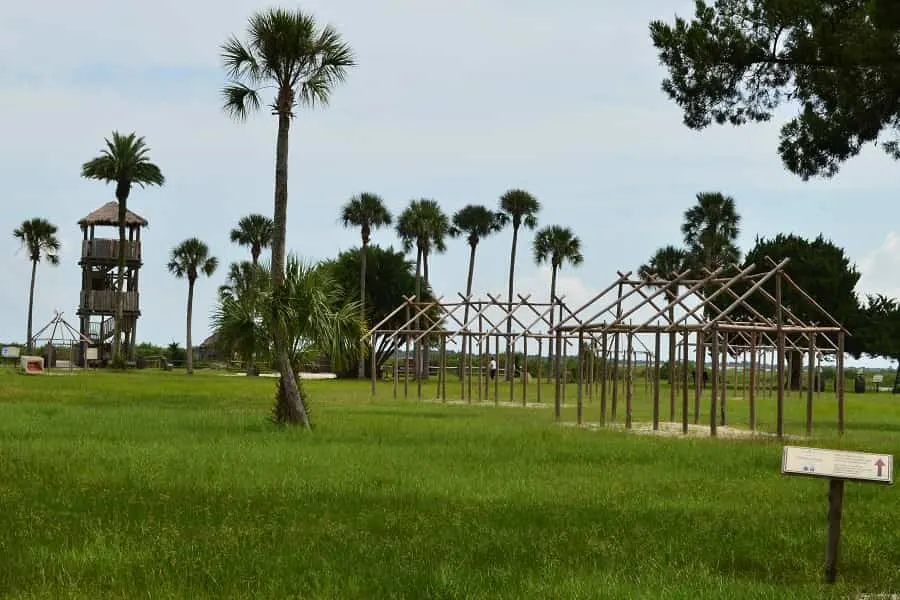 Back before there were lighthouses and fortifications, there were watch towers.
You'll find Spanish Watchtowers along the coastline just as they would have been in 1565 when Pedro Menedez landed here.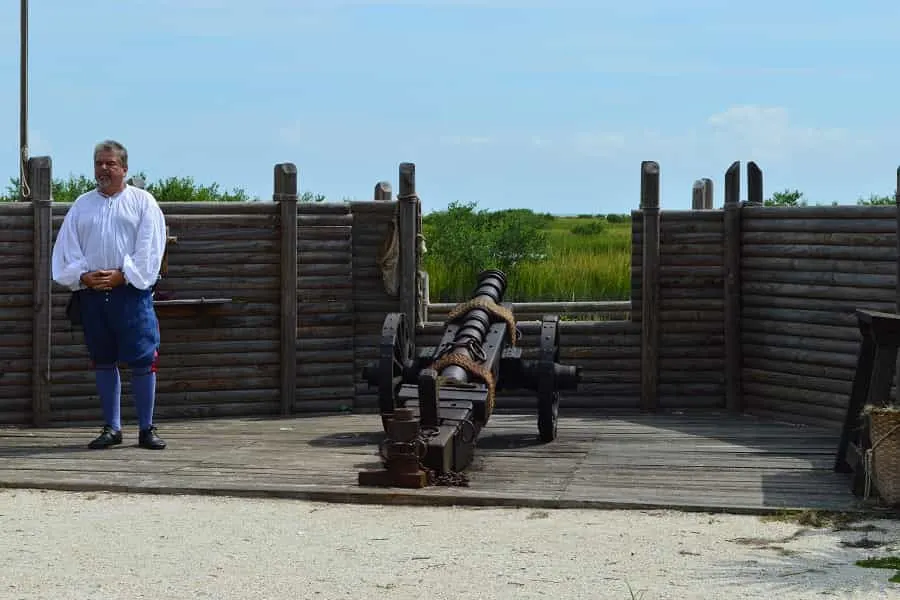 When Pedro Menendez de Aviles landed here on September 8, 1565, he brought 20 artillery pieces to protect the European settlement. You will find a replica of a six-pound gun cannon and reenactments of how they were used.
If you have small children, prepare them for the loud sounds they will experience when the cannon is charged.
The landscape of this facility is amazing. There is plenty of natural spaces to explore and you should be surprised if you stumble upon a Peacock.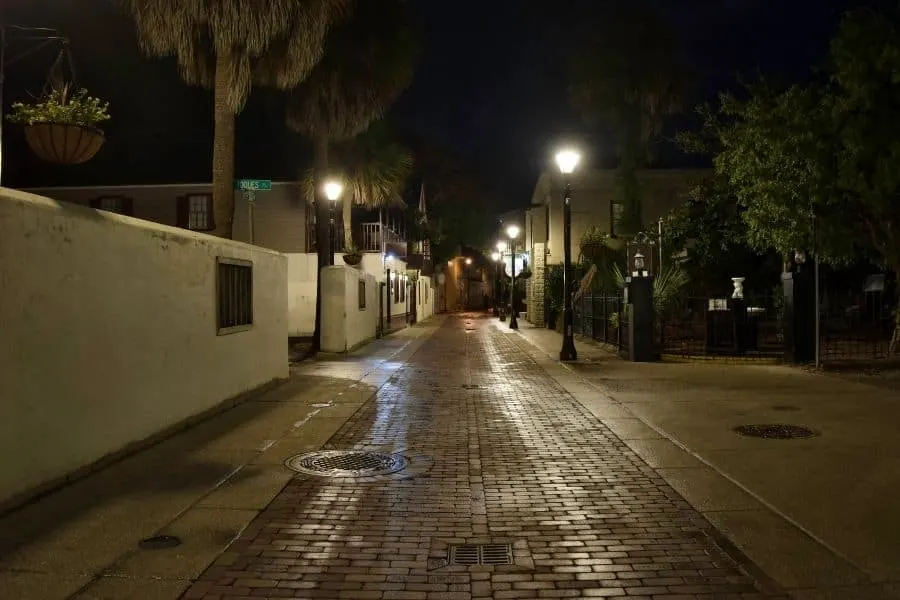 10. Go on a St. Augustine Ghost Tour
If you want something really cool do to in the evening in this historic town, you really should take a ghost tour in St. Augustine.
There is plenty of history in this area and the stories you'll hear are spooky and lots of fun!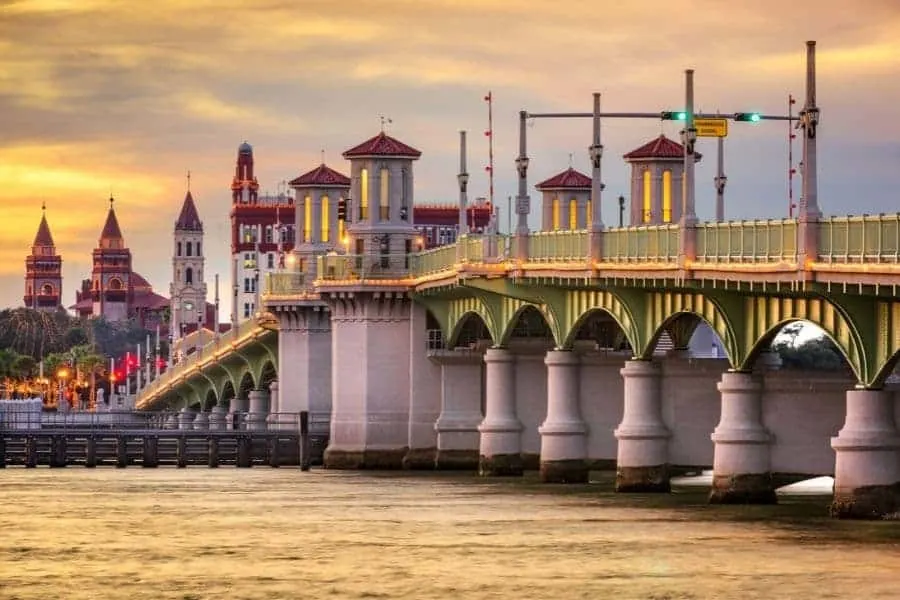 St. Augustine is a beautiful city with so much to offer! Whether you're into history or culture, it's the perfect place to explore.
If your travel plans are flexible and want to visit the east coast of Florida, make sure that this destination makes its way onto your list of places to go–you won't regret it!
With so many things to do in St. Augustine, we think it is a perfect destination for both couples and families to explore!
Where to Stay in St. Augustine, Florida
Photo Credit: www.expedia.com
This quaint B&B is one of the best in the area and perfect for a couples getaway!
Enjoy spending time on the covered porch and being able to walk to the historic district throughout your stay.
Breakfast is included in your stay.
All 9 rooms boast fireplaces, flat-screen TVs. DVD players, wifi, and hair dryers.
Photo Credit: www.expedia.com
Located in the St. Augustine Historic Area, this hotel is less than a 10 minute walk to Anastasia Beach & State Park.
Along with an outdoor pool, this smoke-free hotel has a restaurant and a fitness center.
Free WiFi is in all public areas & other amenities include a bar/lounge, a 24-hour business center, and a business center.
All 50 rooms feature modern comforts like flat-screen TVs with cable channels, plus free WiFi and free wired Internet
Photo Credit: www.expedia.com
While a 3 Star hotel, this Inn gets the best ratings year after year.
Along with an outdoor pool, this smoke-free motel has a bar/lounge and a snack bar/deli.
Free daily buffet breakfast, free WiFi in public areas, and free self parking are also provided.
All rooms are individually furnished and offer free WiFi and hair dryers.
For a bit of entertainment, flat-screen TVs come with cable channels, and guests can also appreciate conveniences like refrigerators and microwaves.
Photo Credit: www.expedia.com
Located an easy walk to the Fountain of Youth, this hotel features an outdoor pool, a restaurant, and a 24-hour fitness center.
WiFi in public areas is free
All 97 rooms feature comforts like pillowtop beds and premium bedding, while conveniences include refrigerators and coffee makers.
One thing you will also want to think about when visiting Florida is Hurricane Season. Hurricane Season runs from June 1 through November 30. Use these Hurricane Tips for travelers in the event that you travel to Florida and find yourself under a Hurricane watch or warning.