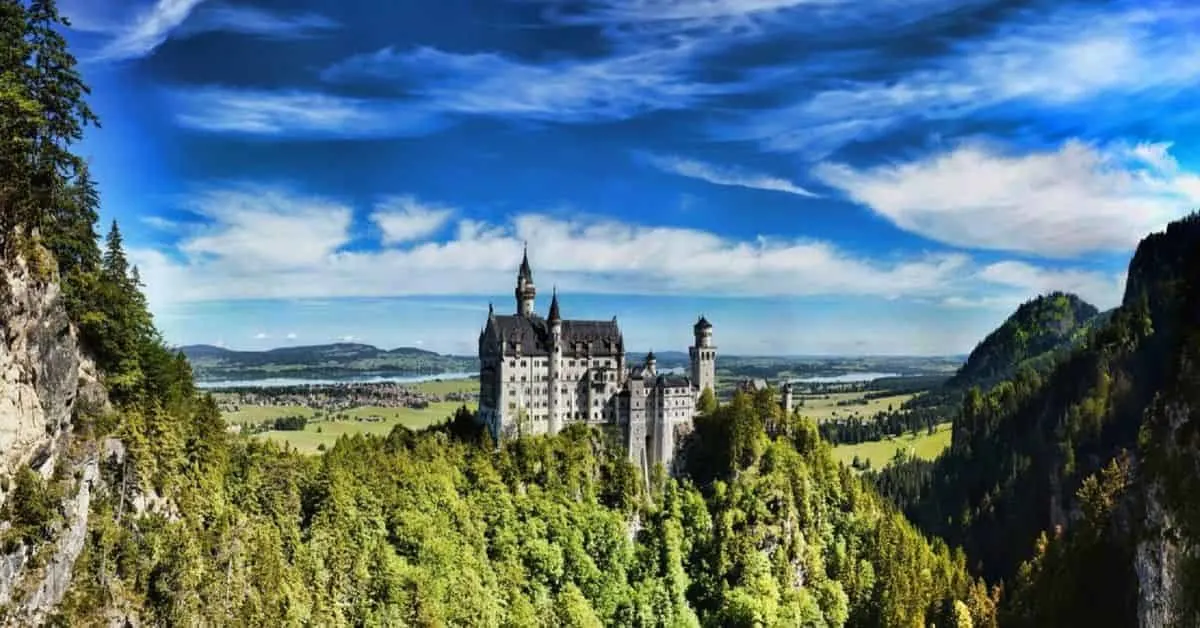 A trip to Munich is a great way to experience the best of Bavaria. While known predominately for its annual Oktoberfest celebration, there is so much more to this city. And the fact that you can make so many great day trips from Munich to other destinations, makes it the best home base.
4 Popular Day Trips from Munich
If you are looking for ideas on day trips from Munich, there are quite a few places you can see that aren't too far away.
Munich is a great place to see, but it certainly shouldn't be the only place you visit in Bavaria! If you are able, try to take time to visit the following:
Taking Day Trips from Munich by Train
Germany has a great network of trains to get you from one part of the country to the other. These trains make it easy to get from Munich to some of these other parts of Bavaria, allowing you to see different things.
Those coming to Germany from outside of Europe, qualify for the German Rail Pass (or German Rail Youth Pass for those between 12-25).
The German Rail pass allows you to travel between 4-10 days within a month's time for one set price.
Those traveling with kids will be glad to know that with the Germany Rail Pass, children under 15 travel free, but the child has to be named on the train ticket of the adult companion (parent or grandparent). Kids under 6 ride free regardless throughout Germany.
The pass is valid on all trains within Germany, plus Salzburg and Basel. It also gives you a discount fare for the Europabus along the Romantic Road.
This makes it affordable for people to take several different day trips from Munich.
Have you been to Munich & did you take any day trips?