If you are looking for things to see in Bristol, England, you will find that the city is full of history & culture. From the Clifton Suspension Bridge to the SS Britain, there are plenty of beautiful sights to behold in Bristol. Unfortunately, if you are on a Bristol day trip, you can't see it all.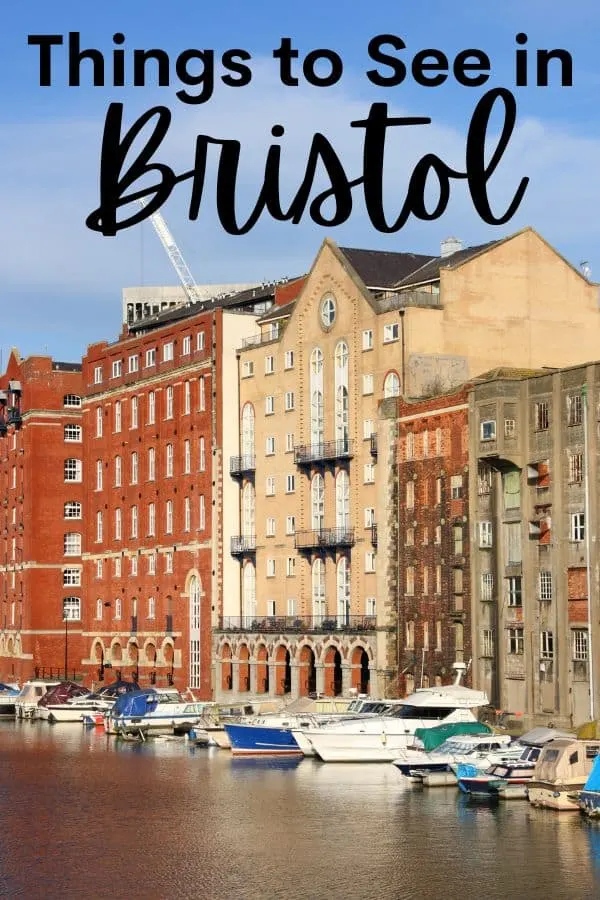 Things to See on a Bristol Day Trip
It Is important to try to make the most of your short time in Bristol! This is just some of what you can see when you are on a Bristol day trip.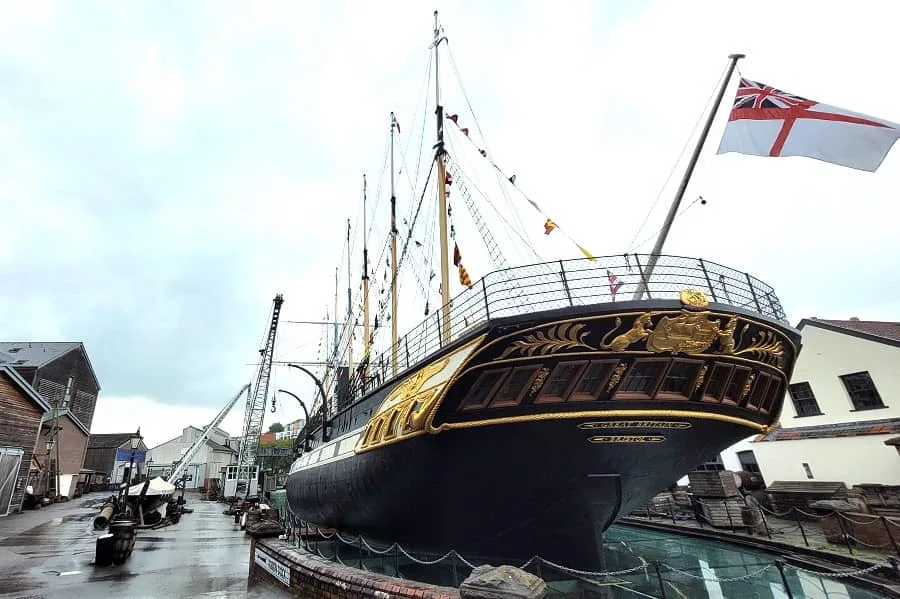 SS Great Britain
You should start your day in Bristol by touring the SS Great Britain which is located in the popular Bristol harbor.
The SS Great Britain is a steamship that was designed by Brunel and built in 1843.
It is the oldest iron-hulled ship in the world and the first propeller-driven ocean liner.
Today, the ship is a living museum that allows you to see the ship as it would have been when it set sail in the mid-19th century.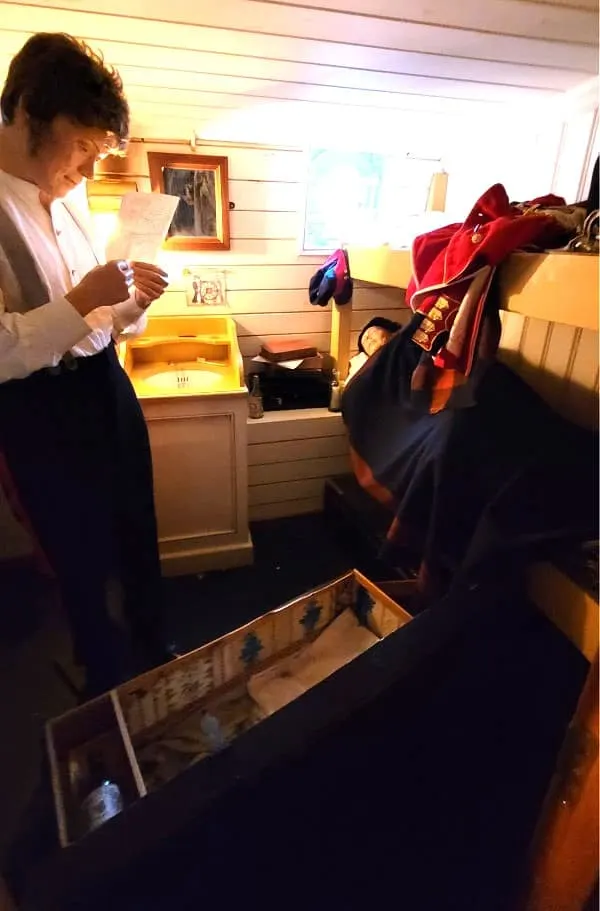 Visitors can explore the ship's decks, cabins, and engine room and will enjoy the interactive exhibits that make you feel as though you are hearing & smelling everything as one would who take a voyage on this ship.
You will want to give yourself several hours to be able to go through the entire ship because there is just so much to see!
Make sure that you book your timed entrance in advance. We think it is best to see this museum first thing in the morning so you can avoid the large groups doing field trips!
Open Tuesday – Sunday, 10am – 4:30pm (til 6pm in summer)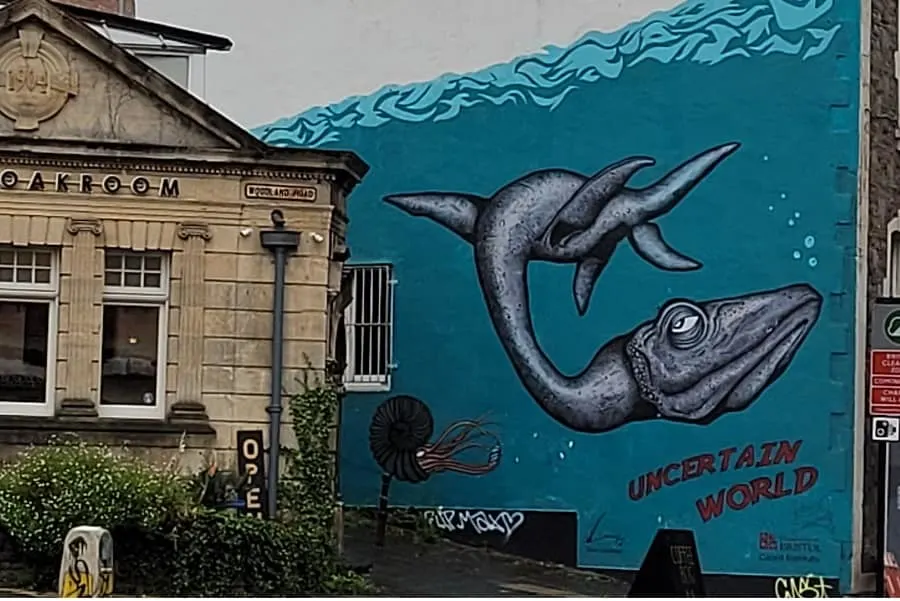 Street Art in Bristol
When you only have one day in Bristol, you won't have a ton of time for appreciating all the street art around the city.
One of the most notable street artists & social activist goes by the name of Banksy and because he is from Bristol, his art is pretty prevalent!
Do try to take an hour or two to walk around and experience the art that is available to see free of charge.
If you want to know where to go, wherethewall puts on a great self-guided walking tour.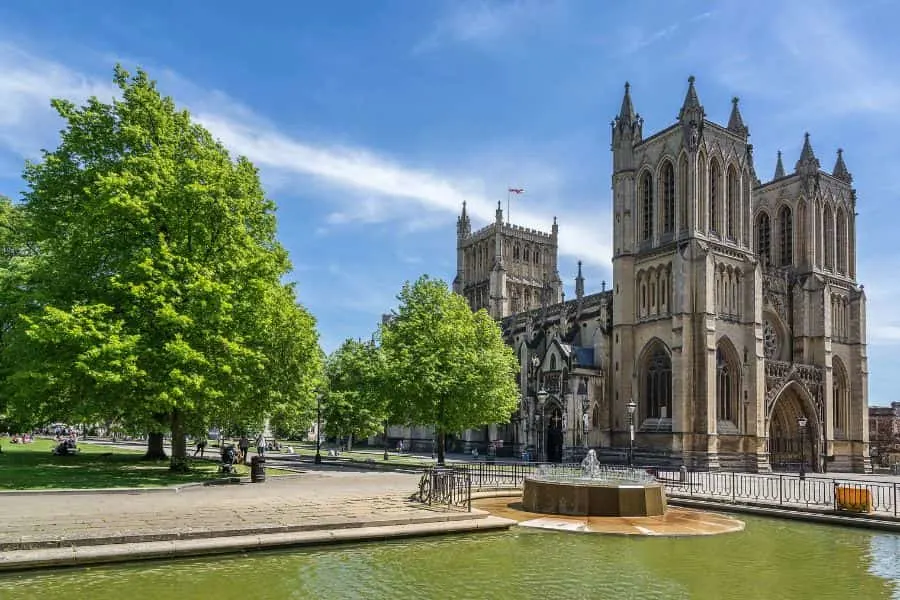 Bristol Cathedral
This Gothic cathedral is located in the city center and is one of the most popular tourist attractions in Bristol.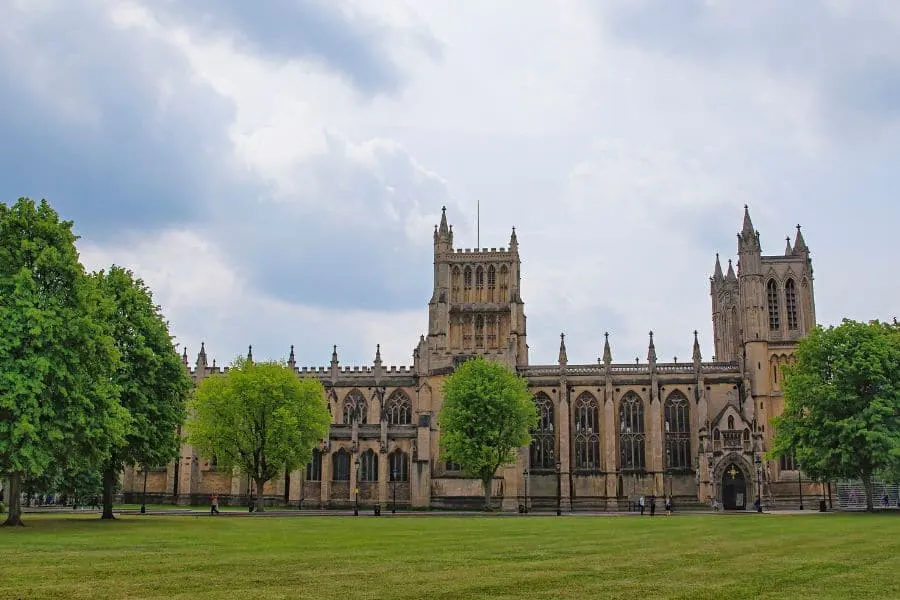 The cathedral was consecrated in 1148 and added to as centuries went on.
The cathedral is home to many interesting features, such as stained glass windows, a historic organ, and a casket that is said to contain the remains of King Edmund.
Bristol Cathedral is free to visit!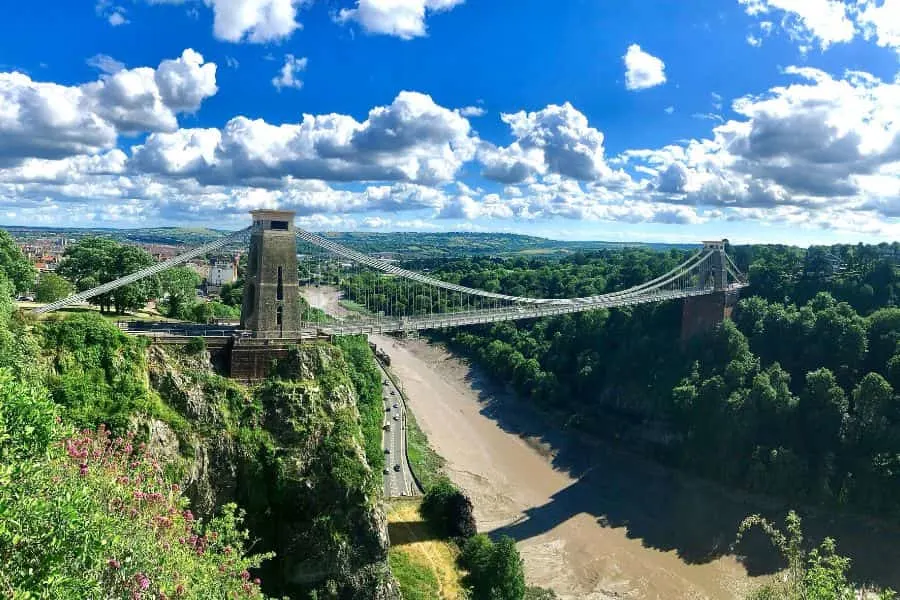 Clifton Suspension Bridge
Crossing the Avon Gorge, the Clifton Suspension bridge is one of Bristol's most iconic features.
Built by Brunel, this bridge was remarkable for its time and continues to be a popular spot for both locals & visitors.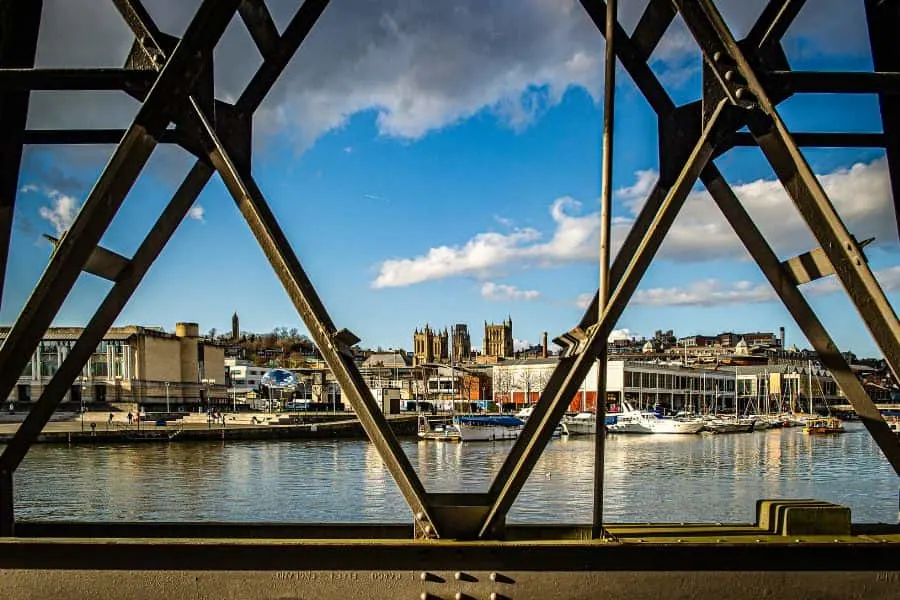 While you can drive across for £1, to take in the full effect, you may want to bike or walk across.
Like all suspension bridges, this one was designed to be flexible. You will find that it is in constant motion!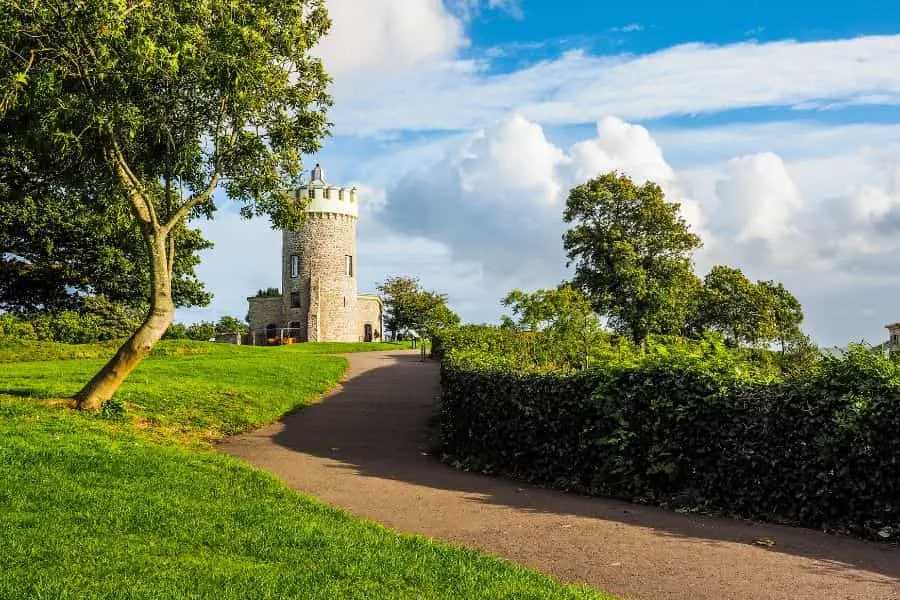 Clifton Observatory
The hill on which the Clifton observatory now sits was once a Celtic fort.
Now, it is a museum that discusses not only the history of the observatory but one of the three Camera Obscura in the UK.
The Camera Obscura is nearly 200 years old and still works perfectly!
You will find early photography of Bristol along with Victorian art depicting the marvelous views from atop the hill.
Clifton Observatory's Giants Cave
While being on top of the hill is quite lovely, beneath the hill is a cave that has quite a fascinating history. Your ticket to the observatory will also allow you entrance to the cave system below.
The Giant's Cave, also known as Ghyston's Cave, is a natural cave in the limestone face of St Vincent's Rocks in the Avon Gorge.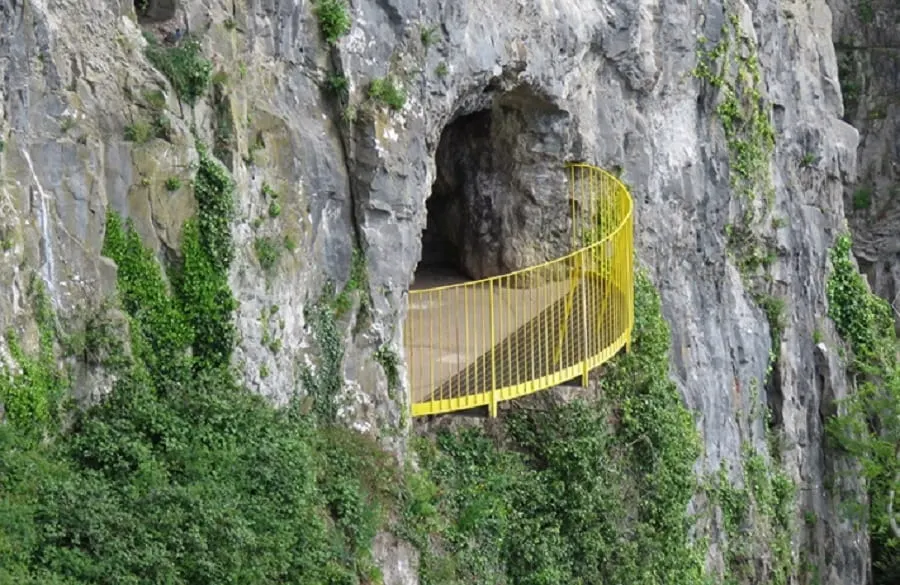 While inside the cave, you will get to see some great views of Avon Gorge from cave openings.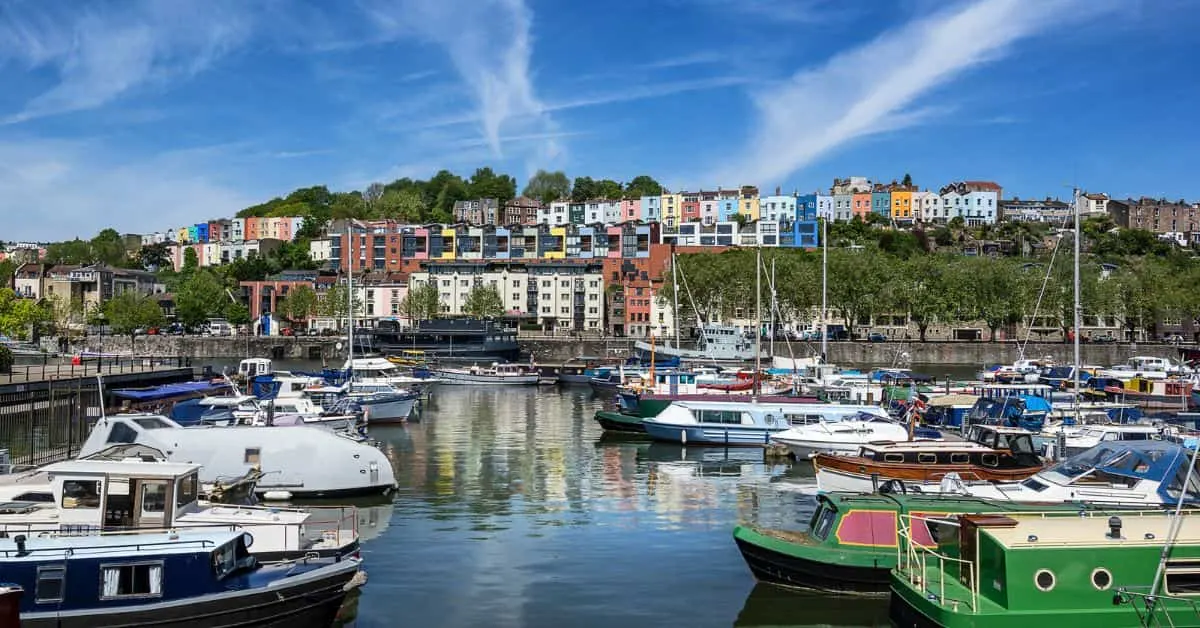 Bristol is a city rich in history and culture, and when visiting for the day, you will want to plan your trip carefully.
There are many attractions to see and places to explore. We hope our guide has helped you make the most of your time in this wonderful city.
Special Thanks to VisitBrisol.com for sponsoring part of our trip to Bristol.