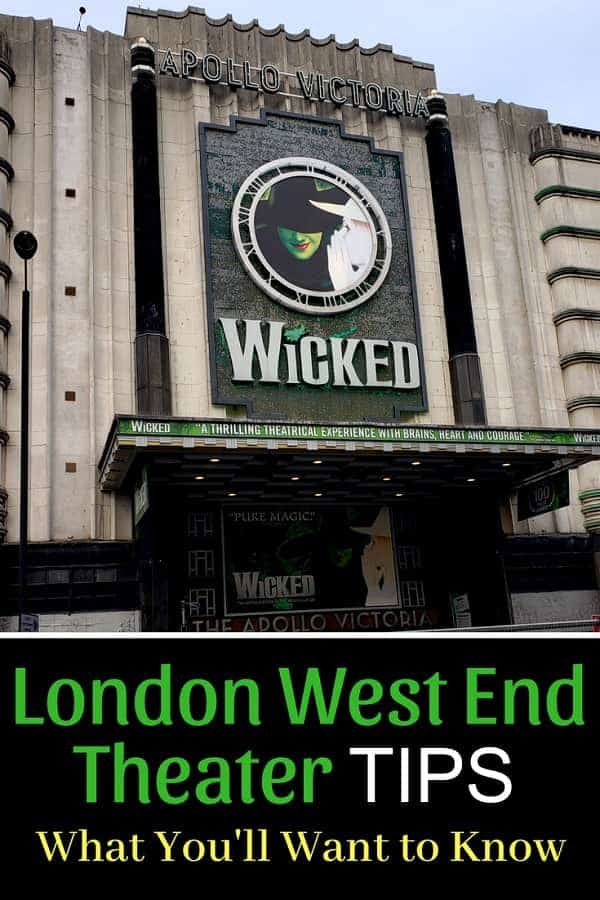 Anyone who has been to New York knows how expensive Broadway show tickets can be. While there are tips to get discount Broadway tickets, you either have to stand in line for hours or wait until a few hours before the show to see what tickets are left.  We have found that the London West End theater experience is far cheaper and much less complicated.  Thinking of going to see a show? We've gone some great London West End Theater Tips to share.
We've been to two London West End shows: Wicked and Aladdin. Each was absolutely fantastic and much less expensive than what we would have paid to see them on Broadway! The cast was just as notable and you wouldn't be able to notice a quality difference in the performances or the stage design in the slightest! Both shows we saw we outstanding!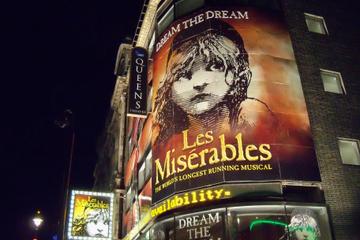 London West End Theater Tips
The best seats at the most popular shows go for around £70 (that's about 30% less than you'd pay on Broadway). Get tickets for London Shows and Save over 40% on Wicked, The Lion King and more!
There aren't any scalpers like in the states, so don't go looking for cheap ticket on the street.
Ticket prices don't change the closer you get to the show.  Box Offices will sell you a ticket the day of show for the same rate as two weeks or two months before (if they have ticket available).
Dress is casual. You can wear a t-shirt, jeans and sneakers if you would like.
Typically you can purchase a beverage deal at the ticket office where you get drink ticket vouchers for beer & wine for considerably less.
They usually sell ice cream in front of the stage during "intermission"
You can also purchase packages in advance where you can get show tickets plus dinner (like Mamma Mia! and dinner at Jaime Oliver's)
Matinee shows during the week, can be full of kids going on field trips (think kid-friendly shows like Matilda or Aladdin).
Have you seen a London West End show? Do you have any tips to share?