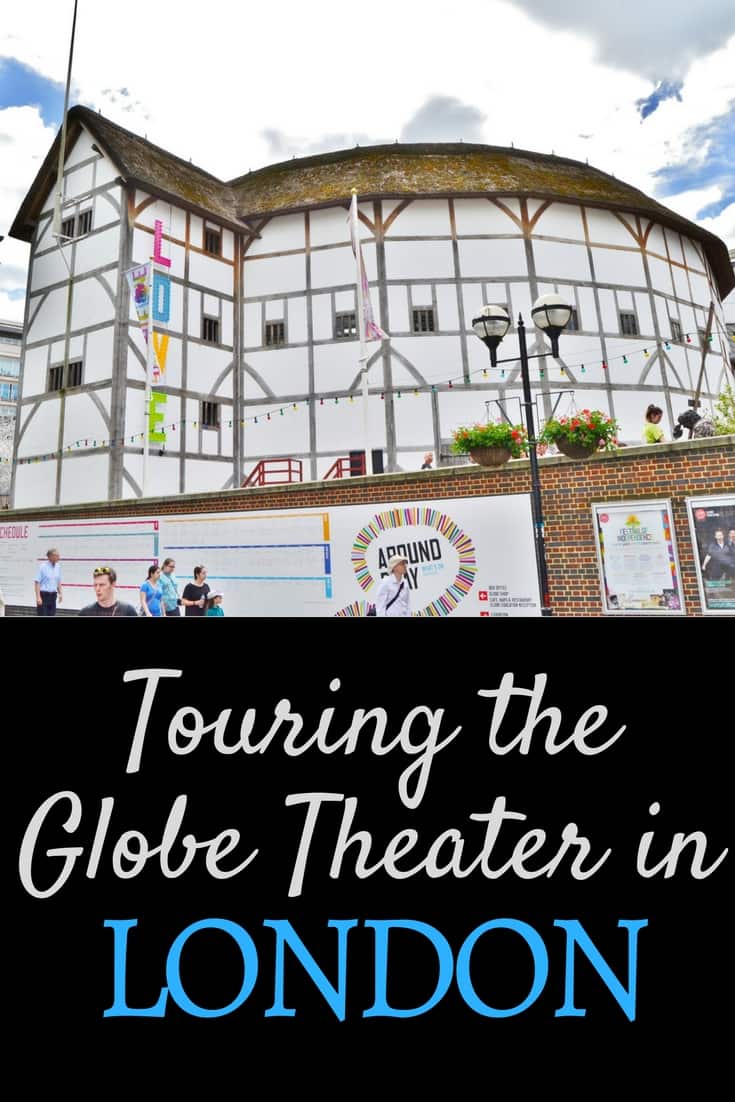 Located on the banks of the Thames is the reconstructed Globe Theater.  While it is a reconstruction, it is built from plans of similar theaters during the time of Shakespeare, houses a wonderful exhibit on Elizabethan drama and is a fully functioning theater.  If you are a fan of the works of William Shakespeare, the Globe theater in London is a must see attraction.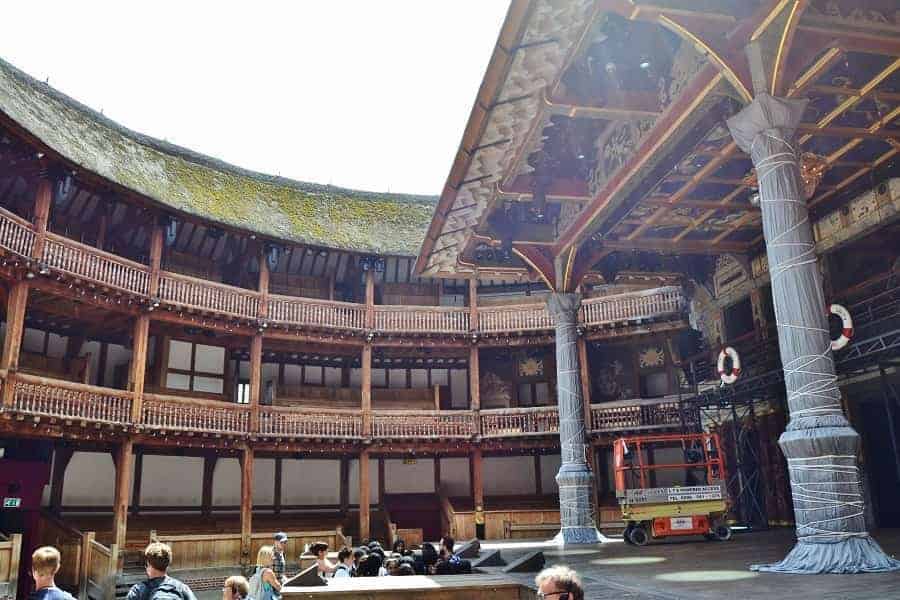 The original Globe theater burned to the ground in 1613 when a cannon misfired and caught the thatched roof on fire. Once you walk into the reconstructed Globe theater, you will find that it is easy to how easy it would be for a theater to catch on fire. It is made entirely out of wood. This theater however, has been built with fire-protected materials, so that lightning doesn't strike twice.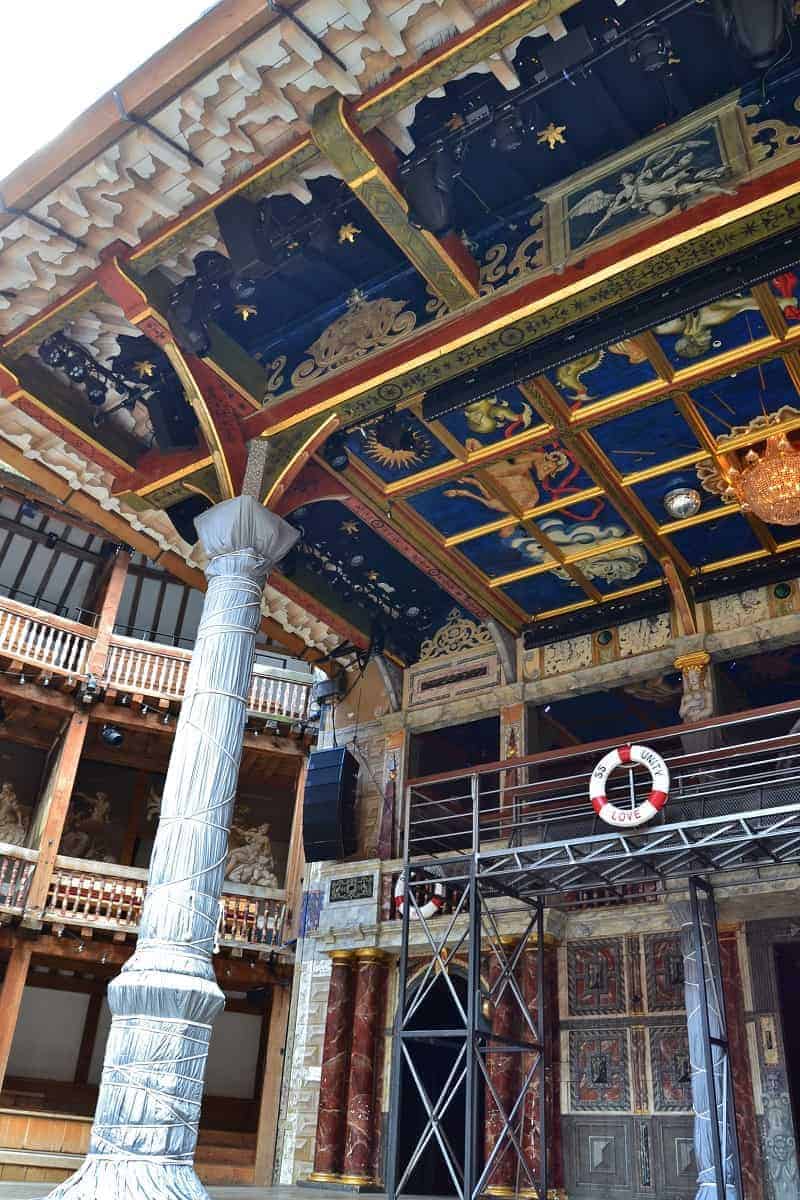 If you plan on seeing the interior of the Globe Theater, you will need to check out the tour availability in advance. Because it is still a working theater with performances throughout the day, you want to make sure you can arrive during a time where a tour is possible.  Tours begin every 30 minutes and last about just as long.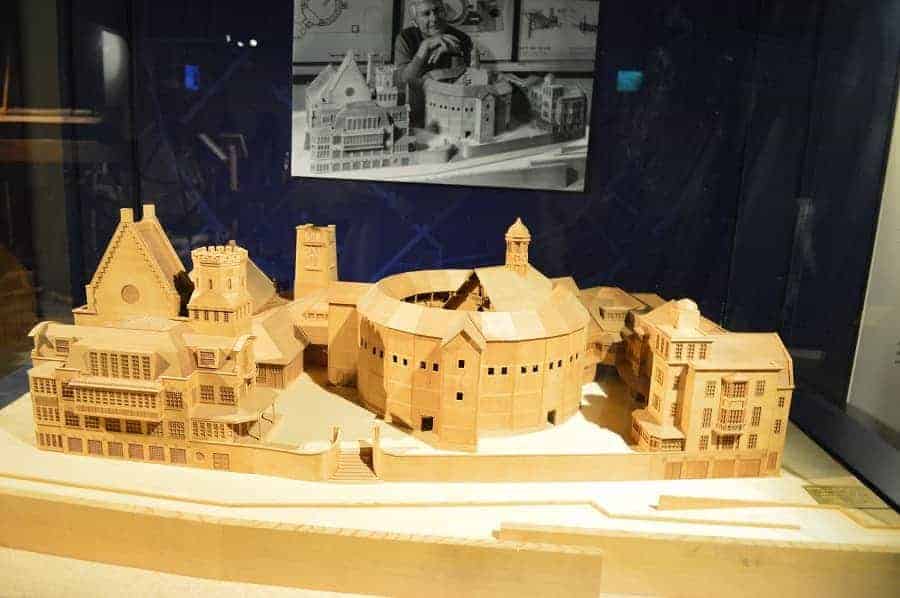 Besides the tour of the  actual Globe theater in London, you can also take a self-guided tour of the exhibition area.   The Exhibition has an audio guide that will explain everything that is there. It takes about an hour to get through the exhibition with the audio guide and it is included in the standard admission price.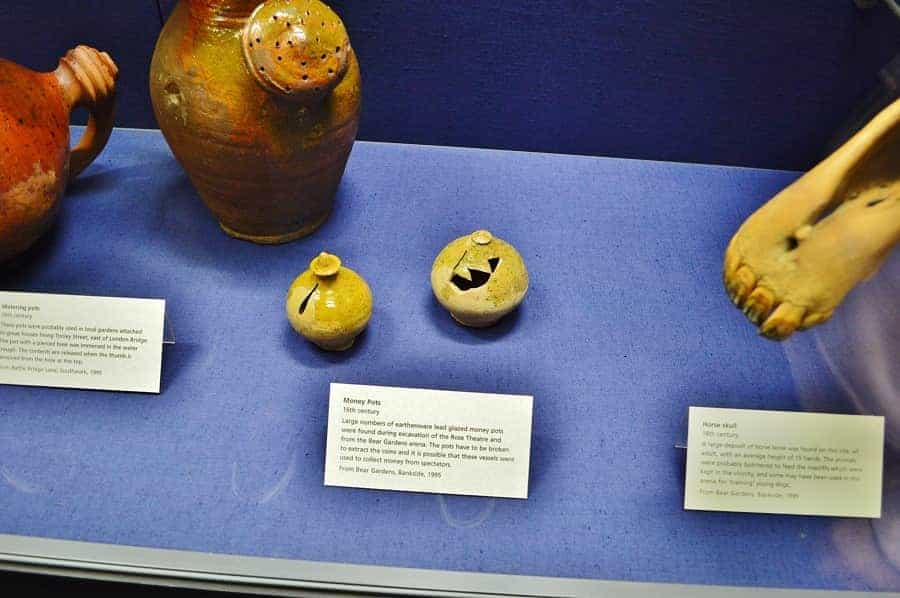 In this area you will find artifacts uncovered from excavation of the original Globe Theater area as well as other significant facts about the life of William Shakespeare.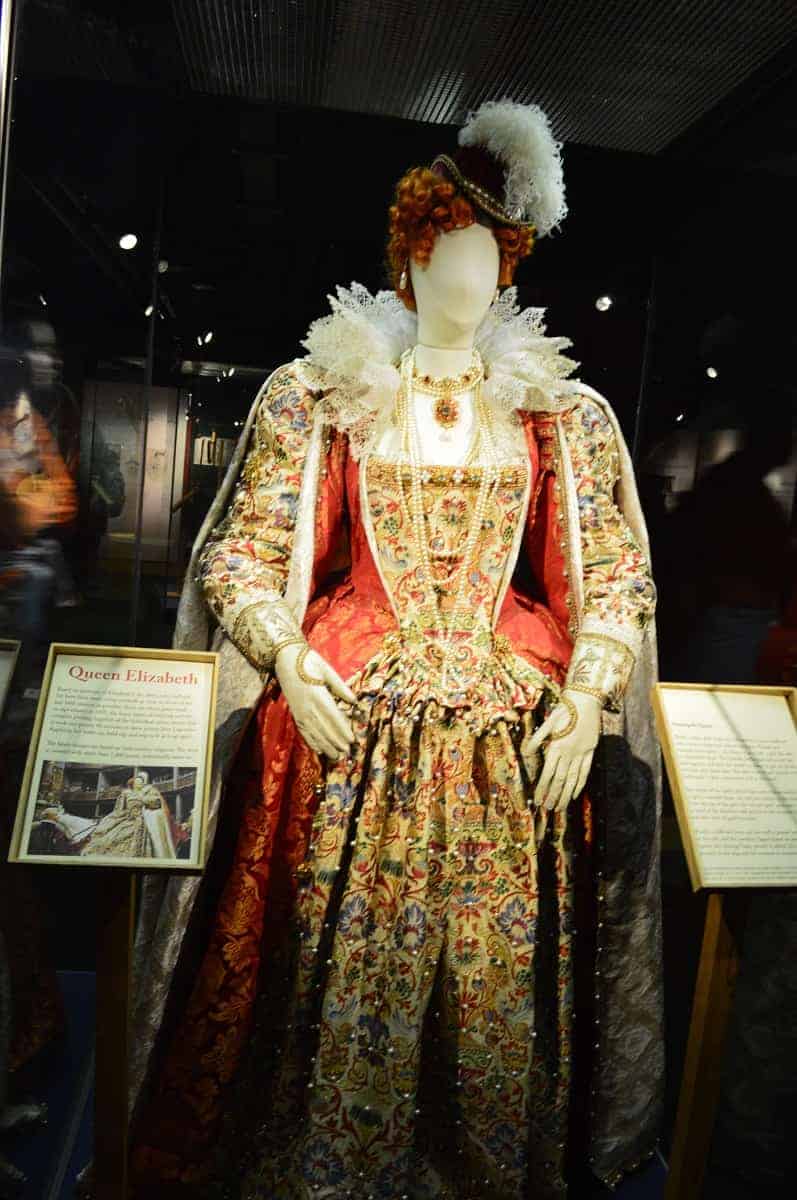 You will find examples of costuming used during productions as well as musical instruments that were played during the time of Shakespeare's life.

The London Pass is accepted for entry to the Exhibition and Globe Theatre Tour so I certainly would recommend you get it. It is one of our must-have's for going to London because it gets you into so many different museums, attractions and even gives you a trip on the Hop on Hop off Bus. If you want to buy your tickets separately, I would suggest you purchase them in advance:
Looking for other Shakespeare things to do near London? We have some great ideas for other ways to experience Shakespeare in England.