Perched high above the gulf of Naples sits Sorrento, a beautiful Italian town famous for its views and for its lemons. While one day in Sorrento doesn't seem like much, it will give you a taste of why this region is so popular among tourists. Wondering about the things to do in Sorrento Italy on a day trip?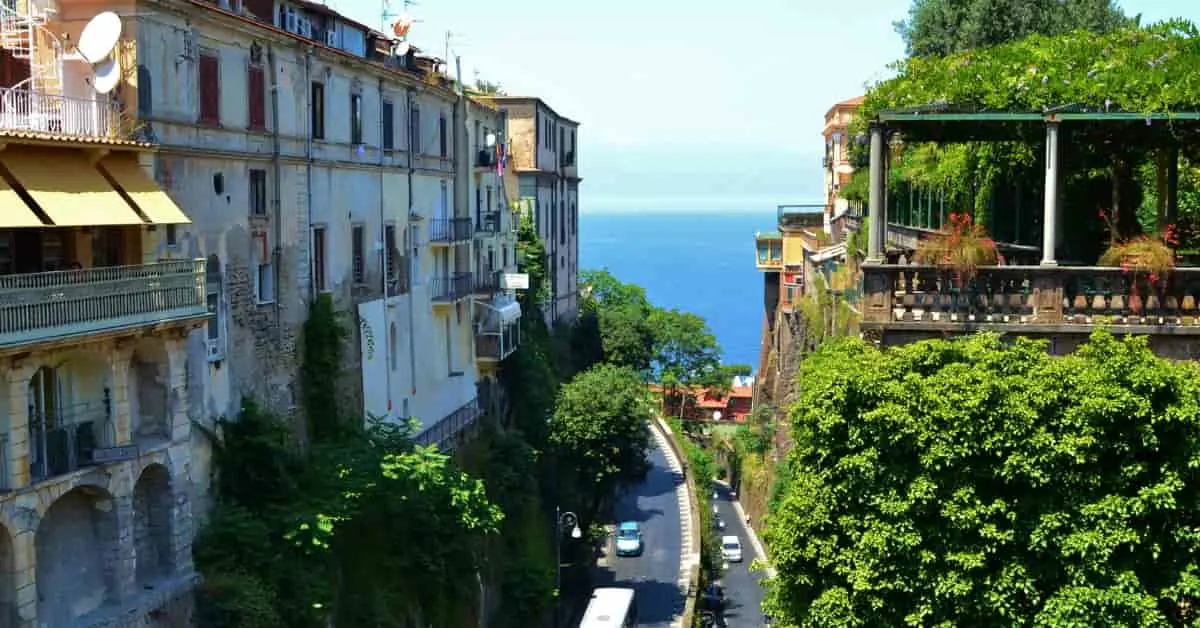 While a day doesn't give you long enough to see everything, it will give you enough time to explore what makes it so special.
8 Things to do in Sorrento Italy
No matter where you stay in Sorrento, you will probably want to start your day in the historical center of town.
You can easily reach many of Sorrento's sights on foot, just take your time walking the narrow cobblestone streets so that you don't miss things hidden off the beaten path.
You just never know what you might see!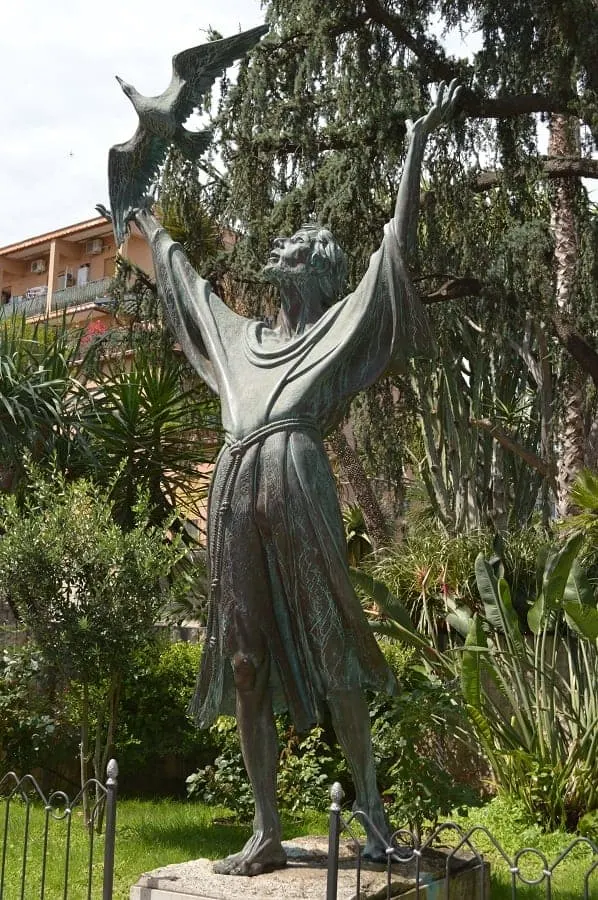 1. Explore Villa Comunale
One of the spots you won't want to miss seeing is Villa Comunale, the largest public park in Sorrento. It is a nice green space with statues and spectacular views.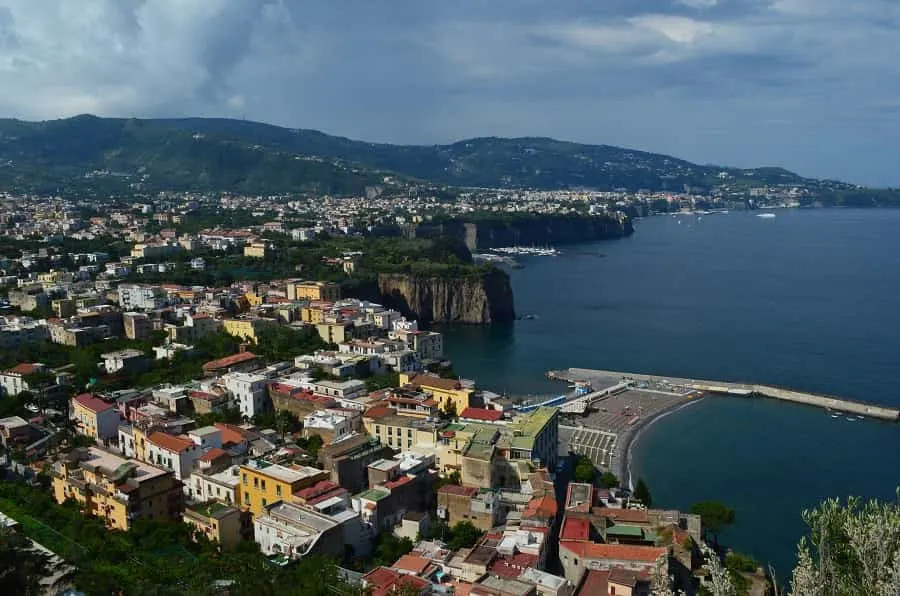 From this spot, you can see the Bay of Naples, Capri and Mount Vesuvius.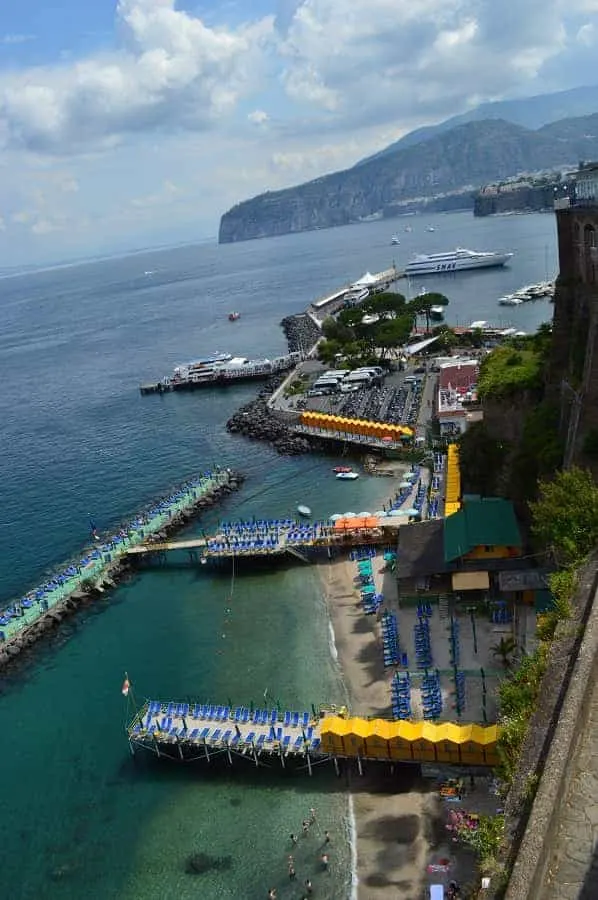 While this park gives optimal shade, you are only a few steps (I say this sarcastically) from Marina Piccola and bathing platforms.
Not quite ready for the walk down? No worries, there is a lift.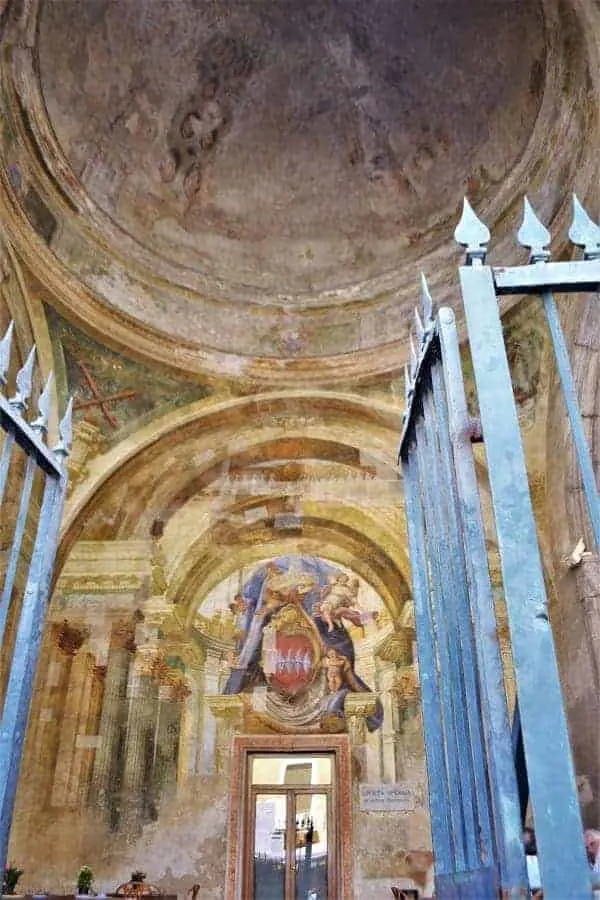 2. Visit Sedile Dominova
Tucked away between souvenir shops in a narrow cobblestone street behind Sorrento's main square is Sedile Dominova, an ancient meeting place for medieval nobles to meet and discuss things like current affairs and politics.
This tradition stems from the Middle Ages and was strictly for men only.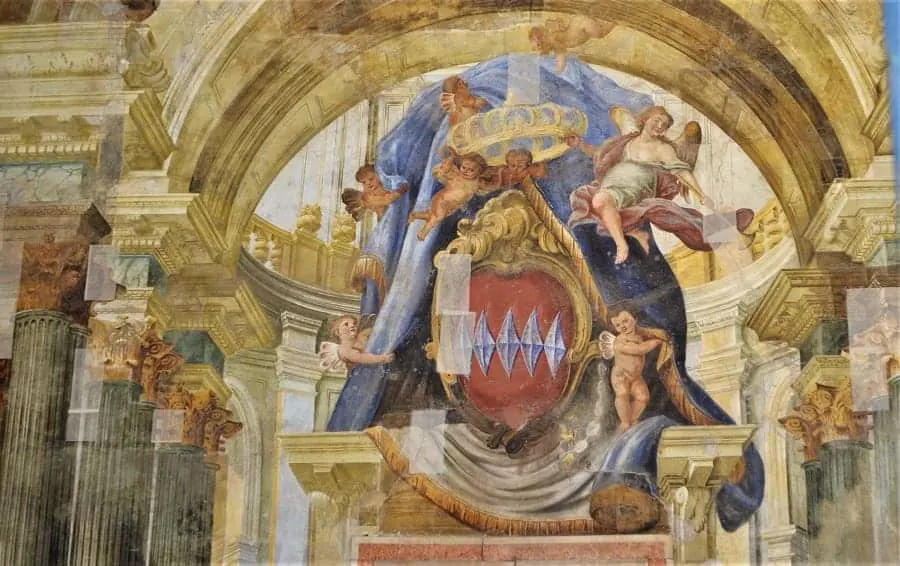 Adorning the 16th-century building are frescoes including a coat of arms, that date to the 18th century.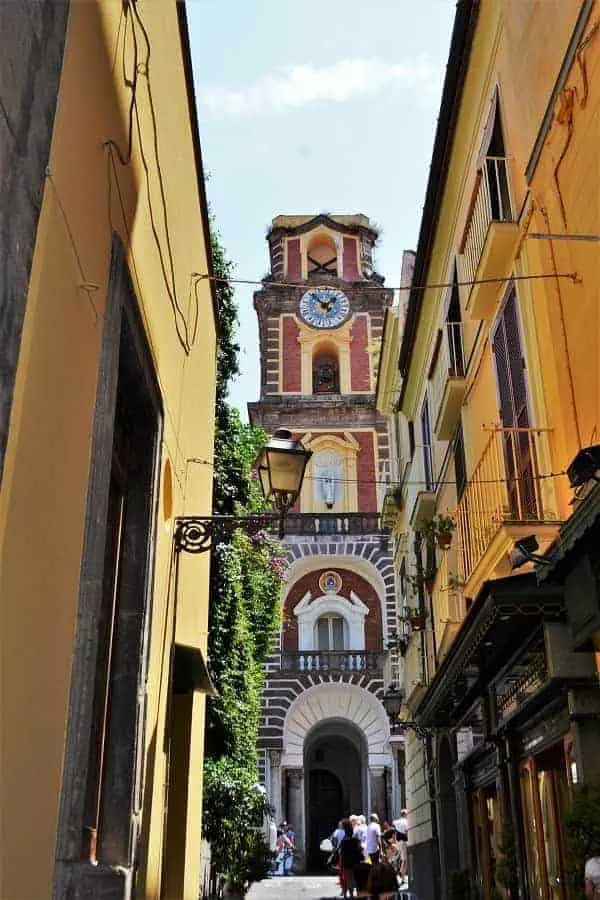 3. See the Cathedral of Sorrento
There are many churches in town, but if you only have one day in Sorrento, be sure to see the Cathedral of Sorrento.
Situated on the Corso Italia, the main street in Sorrento, you can't help but notice it due to the tall clock tower.
While the exterior of the church is lovely, the interior has beautiful frescoes with a magnificent alter.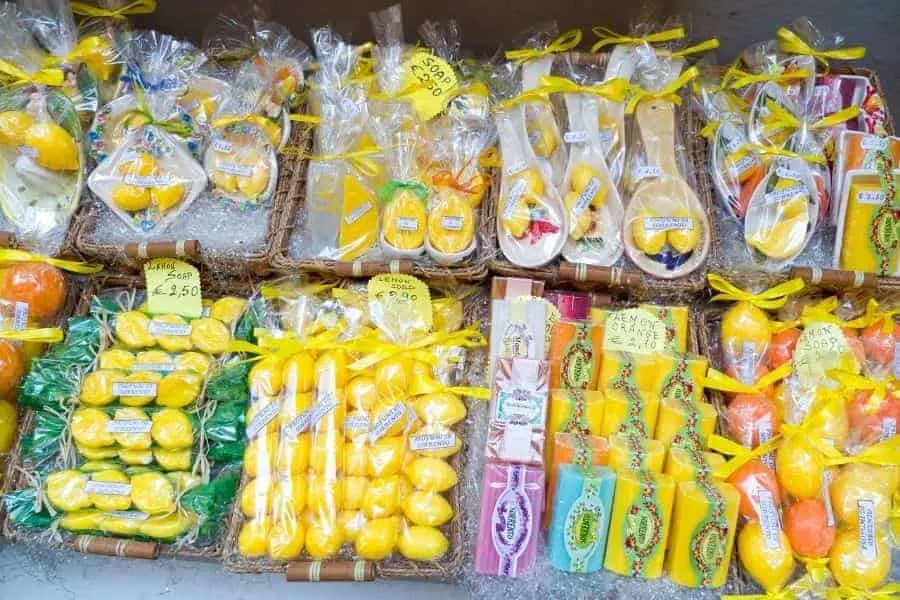 4. Shop for Souvenirs
On your travels through Italy, you will want to go home with a few souvenirs.
Sorrento's cobblestone streets are filled with all different types of shops and I believe it has some of the best shopping in all of southern Italy.
Head over to Corso Italia, the main road through town.
Here is a list of what to purchase:
Ceramics
Leather Goods (sandals/ belts/ handbags)
Lemoncello bottles
Lemon Candies
Lemon themed linens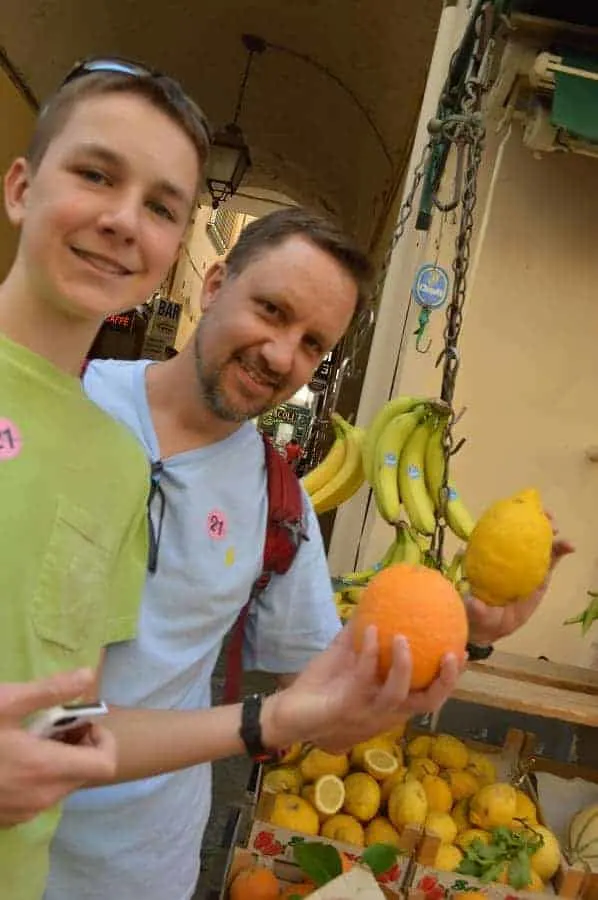 5. Enjoy a Meal in Sorrento
If you have been to Italy, you know how good the food is. Everything is fresh and plentiful. This region is known for a few different things, but lemons are their staple.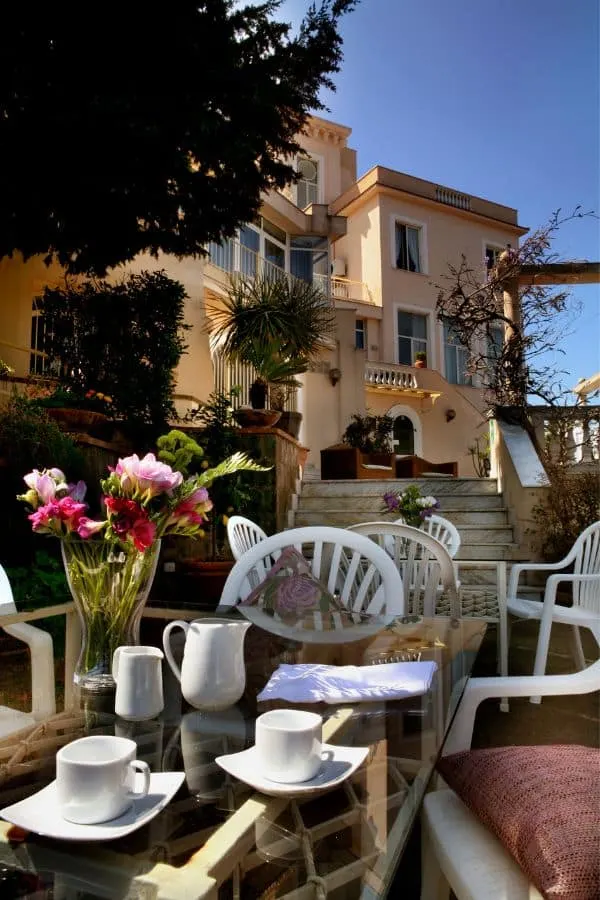 If you only have one day in Sorrento, be sure to have at least one meal at one of the many wonderful cafes and outdoor eateries serving the freshest Italian food featuring local ingredients: lemons, olives and mozzarella.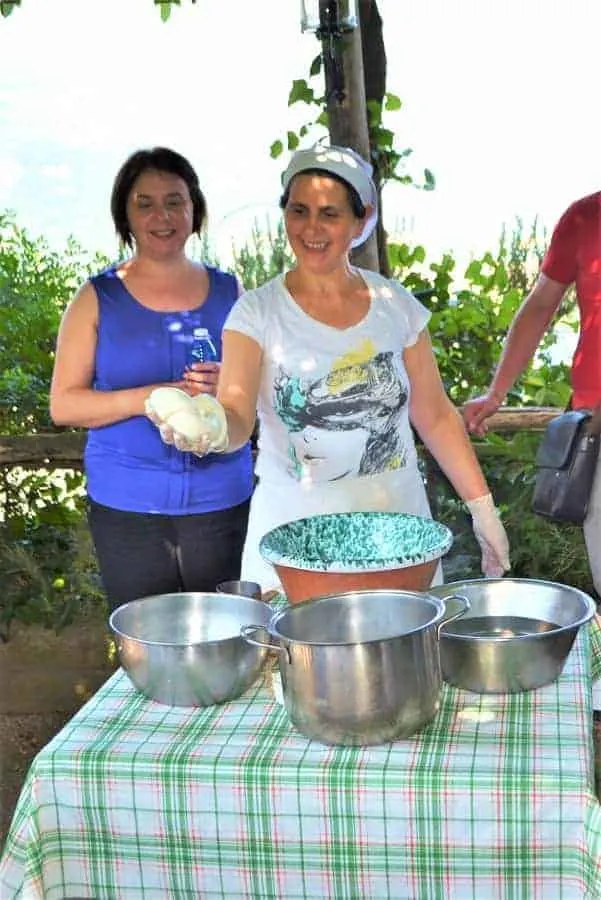 7. Take a Cooking Class in Sorrento
If you have the opportunity and want a truly authentic Italian experience, be sure to venture just outside the city streets to visit a local farm or take a cooking class!
There you might learn how mozzarella is made and how they take those beautiful lemons and make them Limoncello.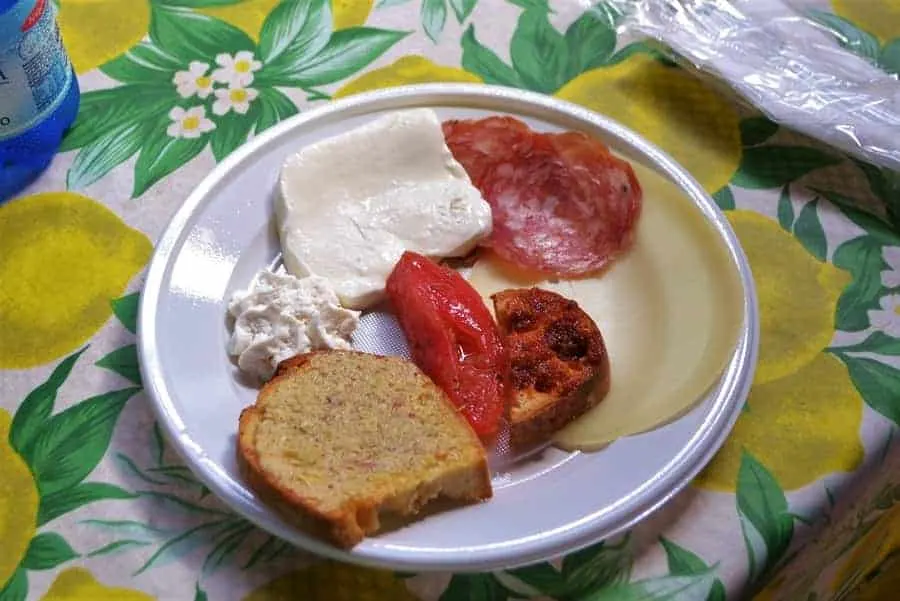 Trying local specialties is one of the best things about traveling to this region of Italy. While pasta is wonderful, it is just part of what makes Sorrento special.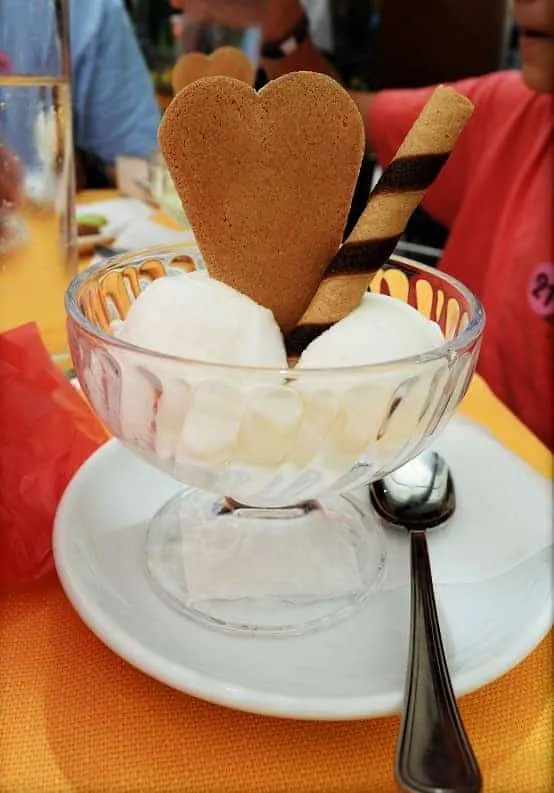 8. Indulge in Gelato
Of course, if you are in Italy, you will want to treat yourself to Gelato and you will find you fair share of Italian ice creams everywhere you turn!
There are many flavors to try, but in Sorrento, you really should have at least one scoop of Lemon!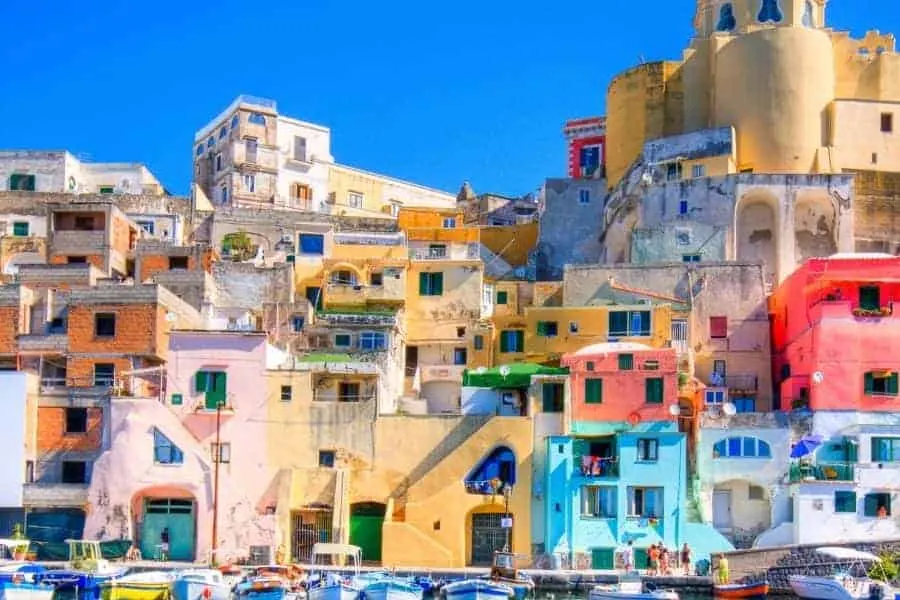 Day Trips from Sorrento
If you happen to have more than a day in Sorrento, we would encourage you to take some day trips to other parts of the region. There is plenty to do & see in Italy!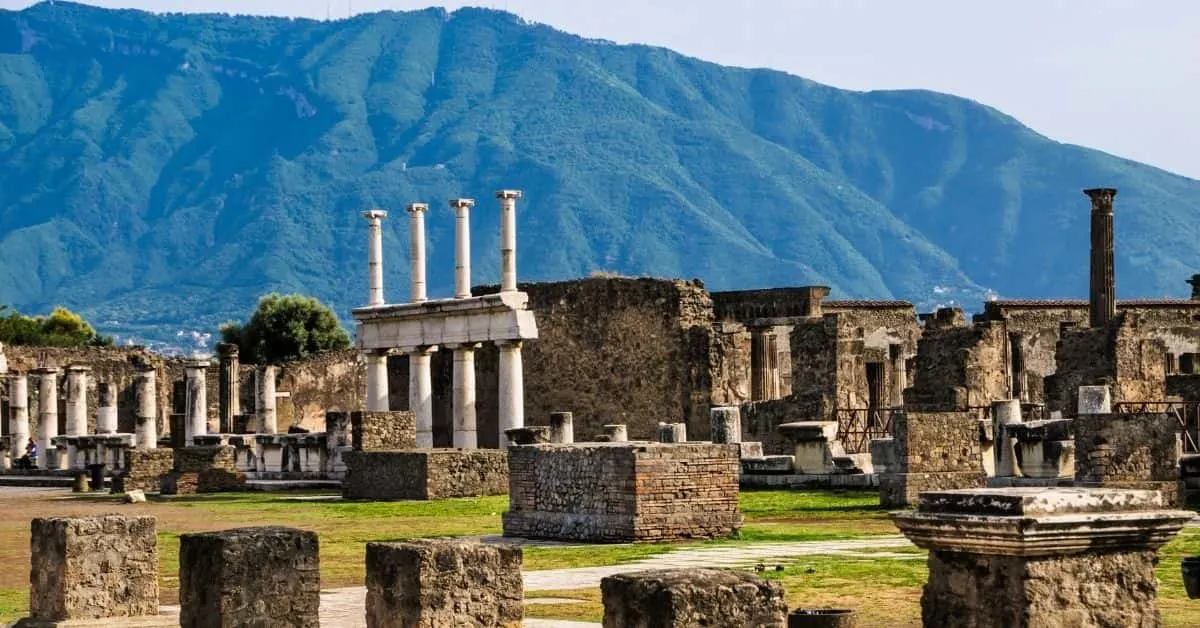 Sorrento to Pompeii
If you are staying in Sorrento, one place you should take a day trip to is Pompeii. Going from Sorrento to Pompeii is a short trip will allow you to see ancient ruins dating back to the eruption of Mount Vesuvius in 79AD.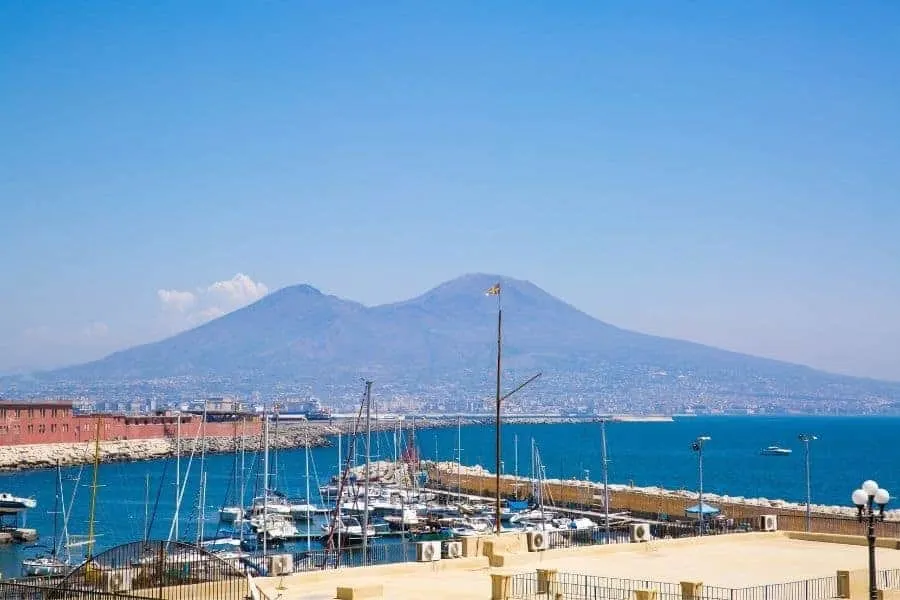 Sorrento to Naples
Naples is somewhere you can visit quite easily as a day trip from Sorrento. In fact, you can choose a tour which will take you to both Naples and Pompeii in a day.
What can you expect to see in Naples? Naples has an archaeology museum which features artifacts from both Pompeii and Herculaneum. There is also a beautiful cathedral you will want to be sure to visit while there.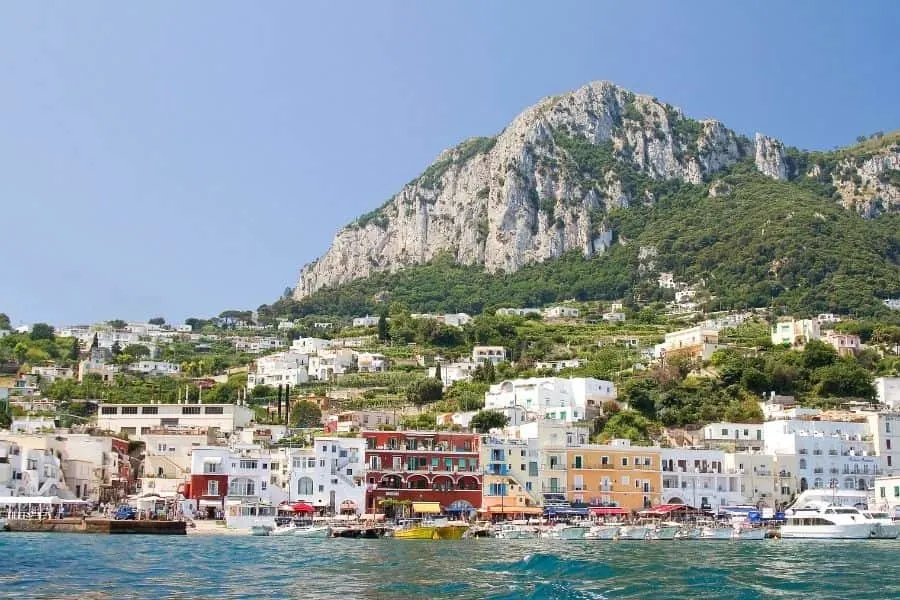 Sorrento to Capri
Another popular day trip from Sorrento is to Capri. Take a boat to Capri and you will be able to have a totally different perspective of the region.
Many boats will take you to some fabulous caves and grottos where you can explore and also give you access to snorkeling and beaches.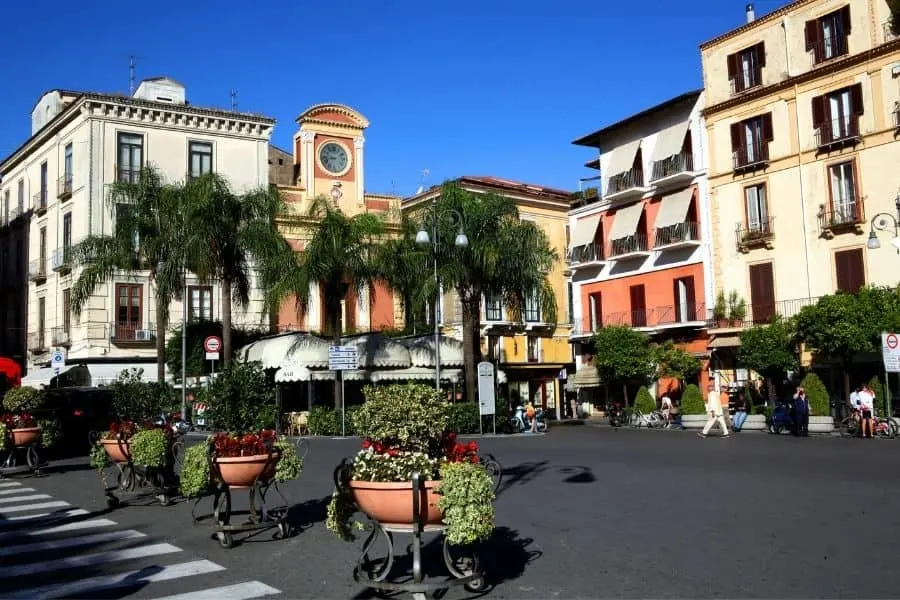 Visiting Sorrento really gives you the opportunity to see some of the best parts of the Italian Amalfi coast! Even if all you have is a day in Sorrento, it is certainly worth exploring!
Have you been to Sorrento? What things did you do while there?