Americans visiting Ireland might be surprised to know that there is a rest area on the M7 motorway dedicated to the 44th President of the United States, Barack Obama. Located in Moneygall, County Offaly, Ireland, Barack Obama Plaza is an ideal stop for those traveling from Dublin to Limerick.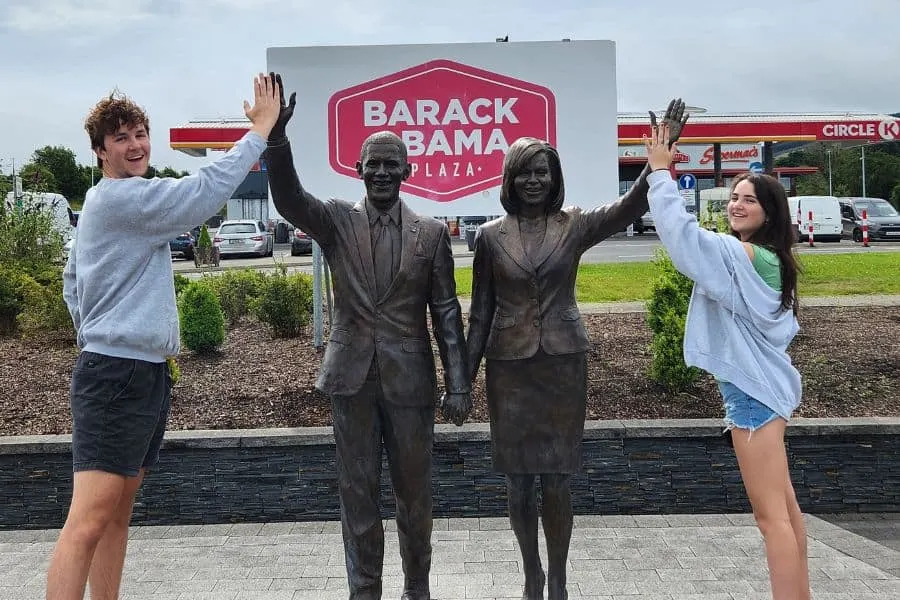 Why Moneygall? Obama's maternal roots have been traced back to Moneygall through work with Ancestry.com.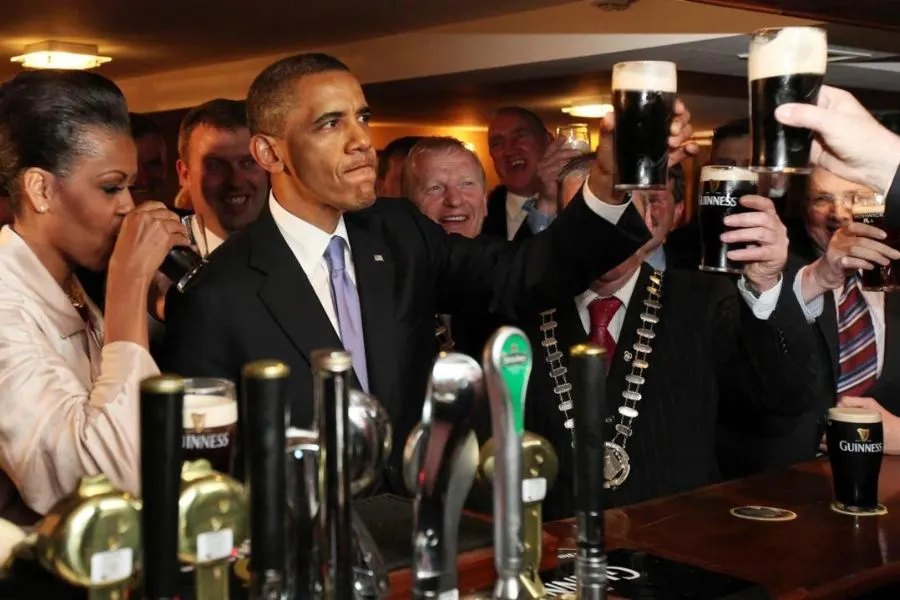 As a result of learning of his heritage, he and Michelle made a trip to visit the small town which drew quite a crowd of locals.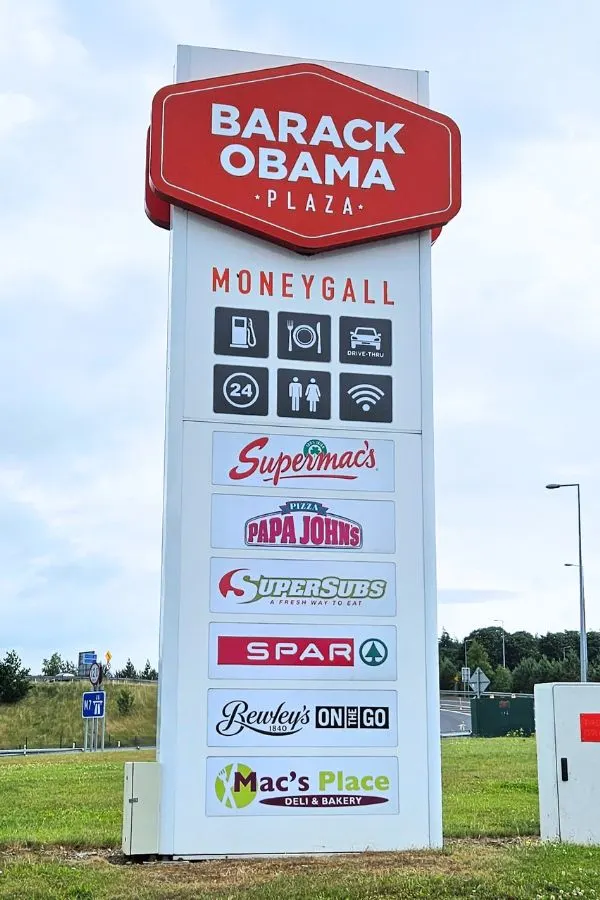 Years after the visit, Obama Plaza was constructed. The rest area contains many amenities such as a convenience store, petrol station, bakery, coffee shop, restaurants with seating, and public toilets.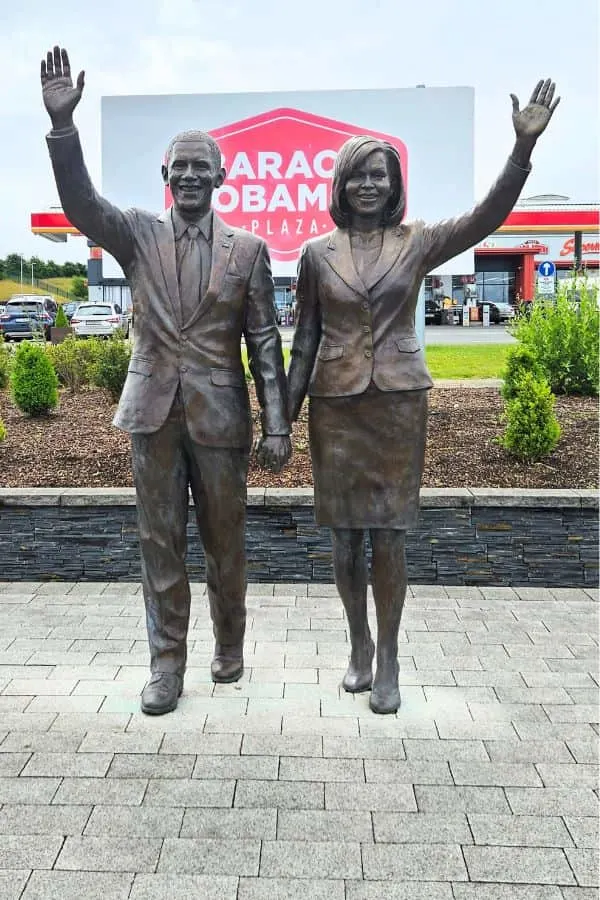 When you arrive, the first thing you will notice is the bronze statue of Barack & Michelle Obama. The area has its own walkway and makes the perfect place for selfies. In fact, while we were there, we saw several other people taking pictures of the statue.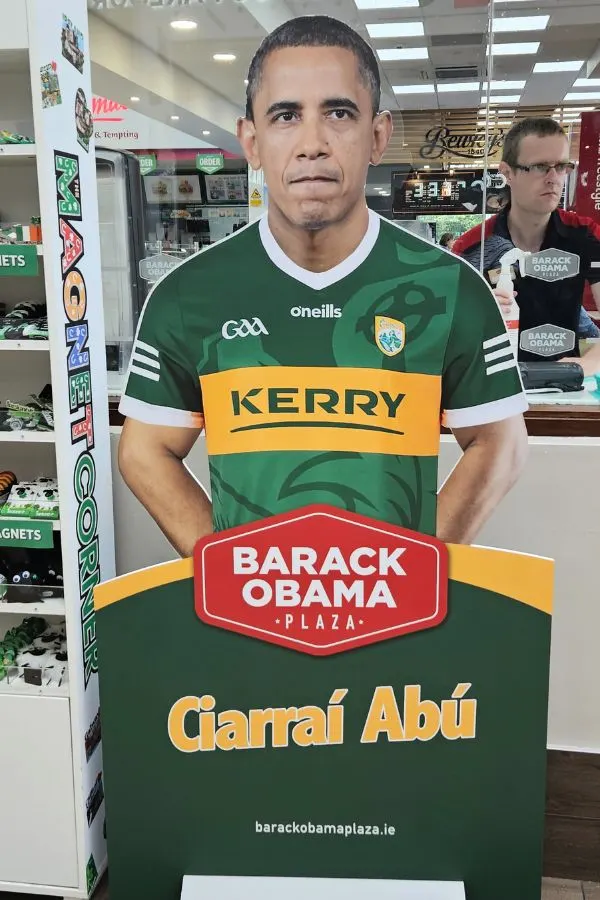 Inside the rest area, you will find several cardboard cutouts of the Obamas, including one featuring the former President wearing a Kerry Football Jersey!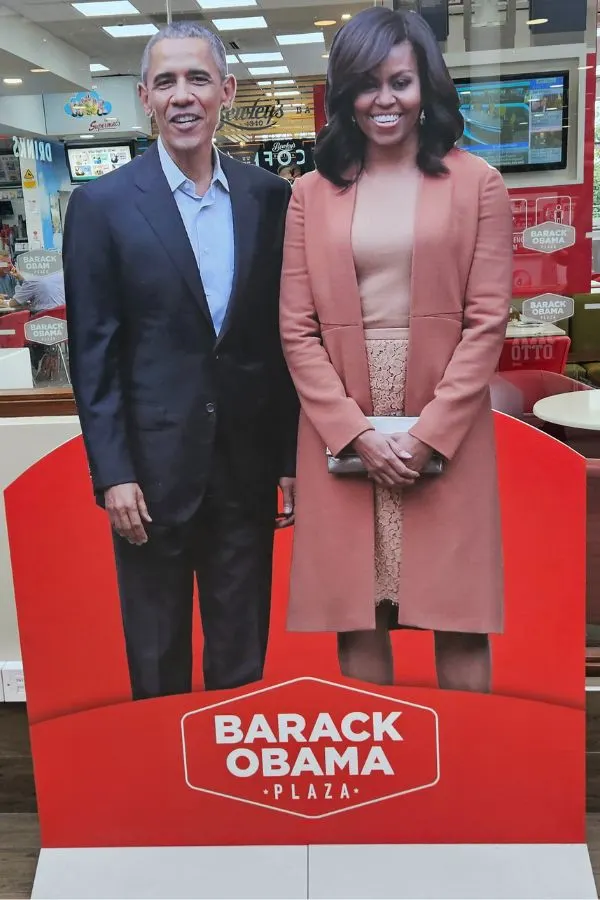 Even if you only stop in for a quick bite or toilet stop, it is well worth the visit to see all the love the locals have for the first African American US president!
In addition to this stop, visitors can also view the Moneygall Town Hall, which houses a number of artifacts related to President Obama's visit.