Nestled along the Blue Ridge Parkway, Asheville, North Carolina is the perfect destination for those who are looking for a weekend. Known across the Southeast as a top tourist destination, there are plenty of things to do in Asheville. Spending a weekend in Asheville NC will give you the opportunity to commune with nature, shop at the eclectic stores, and tour America's largest castle!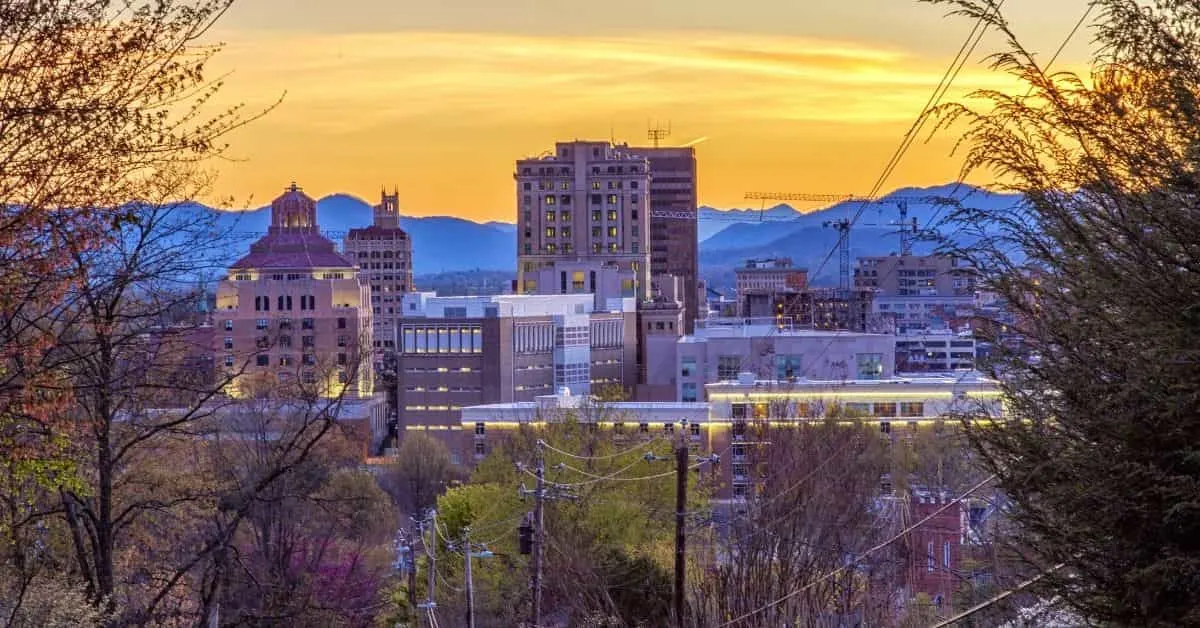 Asheville Weekend Getaway Itinerary
Friday Night: Downtown Asheville Shopping, Dinner & Drinks
Saturday: Blue Ridge Parkway, Biltmore Estate, Dinner at Omni Grove Park Inn Sunset Terrace
Sunday: North Carolina Arboretum, Sierra Nevada Brewery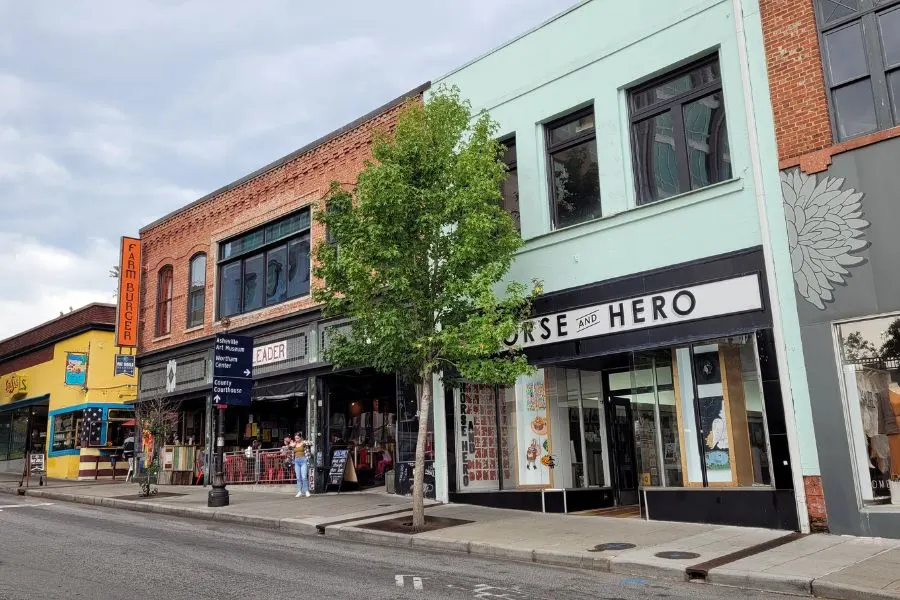 How to Spend a Weekend in Asheville NC
Visit Downtown Asheville
When you arrive on Friday, you should head downtown where you can peruse the unique gift shops. Downtown Asheville is an art district, so you will find a little bit of everything.
There are trendy boutiques, new-age shops, and stores catering to spending time in the outdoors.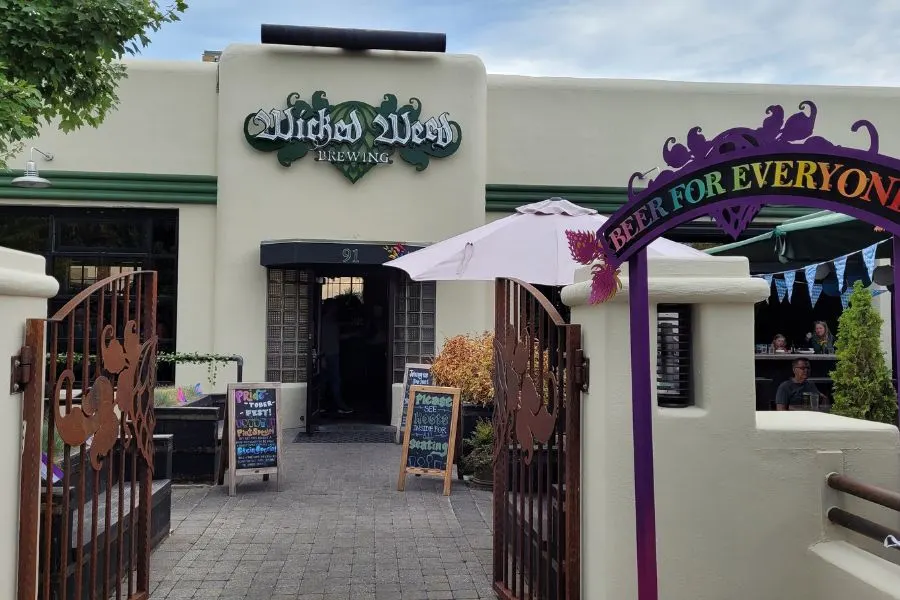 Also within walking distance are many different bistros, restaurants, and breweries. There is plenty to keep you busy in the evening from a scavenger hunt to a ghost walking tour.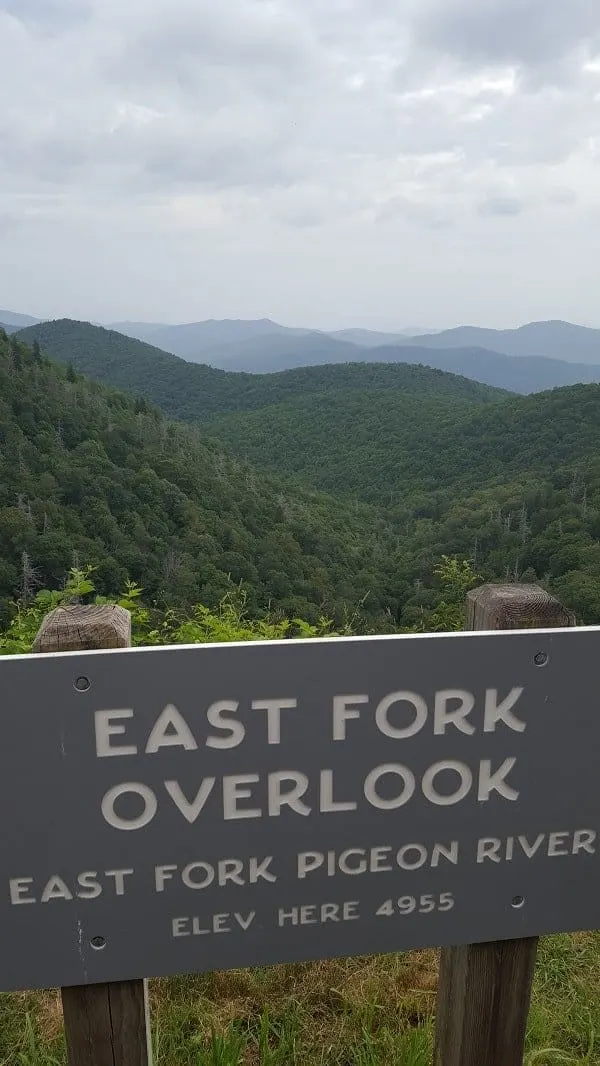 Drive the Blue Ridge Parkway
The first thing to do when you get moving Saturday morning is to go for a drive on the Blue Ridge Parkway. The parkway is one of the most scenic drives you can experience on the east coast.
Take your time to stop at the lookout points along the way to see the different views of the mountains or explore some of the many nature trails.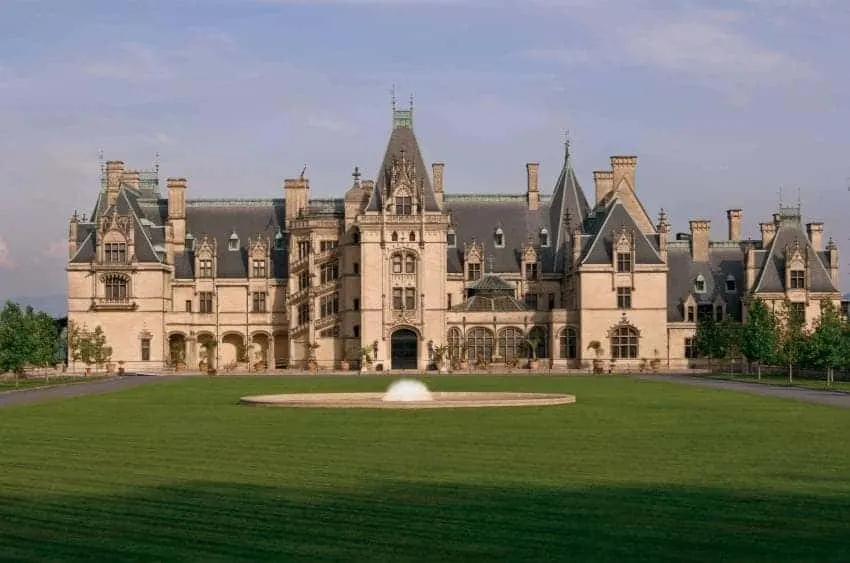 Visit Biltmore Estate
You can't have an Asheville weekend getaway and not go to the Biltmore Estate. The Biltmore Estate is America's largest "castle".
It was built by George Vanderbilt in 1895 and its design was inspired by chateaus he saw while in Loire Valley, France. The entire estate is breathtakingly beautiful.
Be sure to book your tour time for the afternoon so that you can do the tour and then go straight to dinner nearby at the Omni Grove Park Inn restaurant.
There is an audio guide that I would recommend you get so you know what you are looking at in each space.
Also, take time to explore the beautiful, manicured gardens. In summer, they are full of colorful flowers.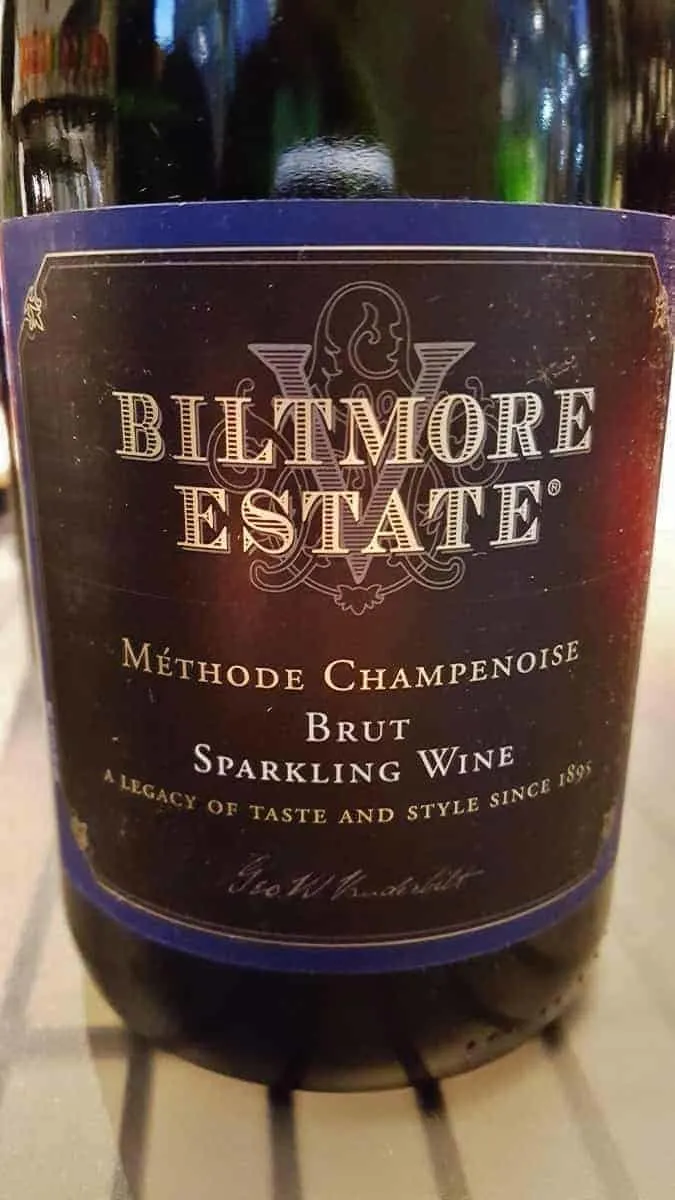 Biltmore is also known for its winery. Do the tour of the winery and you will get a free wine tasting! You can also purchase wine while there.
You will also find plenty of shops (North Carolina goods, toys, confectionary & more) along with a coffee shop and locally made ice cream shop.
A tour of the Biltmore house will take approximately 2 hours, and then you will want to give yourself 1-2 hours to see everything else. Be sure to get your Biltmore Estate tickets in advance!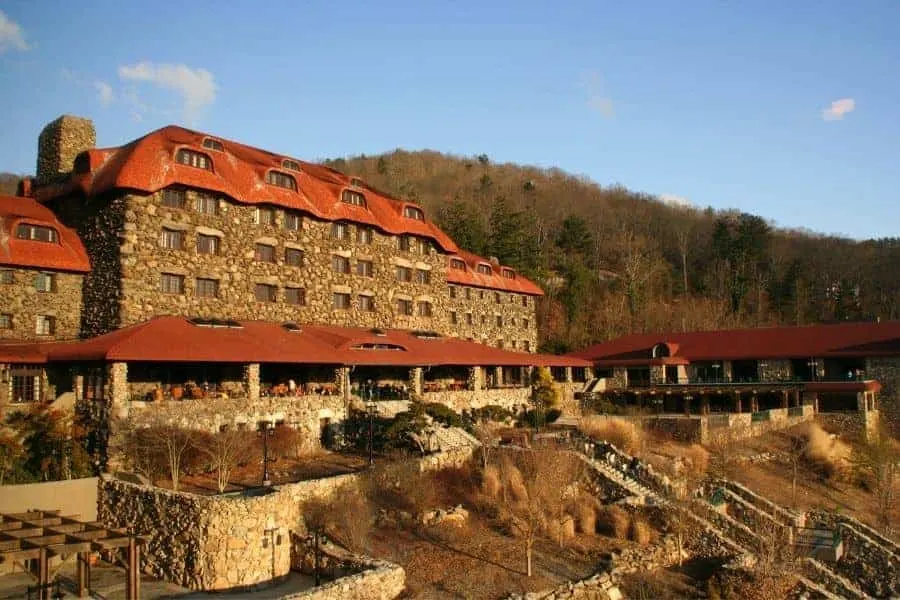 Visit the Sunset Terrace at Omni Grove Park Inn
For dinner in Asheville, head over to the Sunset Terrace where you can dine & see the sunset over the blue ridge parkway. Located in the Omni Grove Park Inn, this restaurant is something you really should experience even if you aren't staying in the hotel.
The chefs here partner with local farmers and serve great quality food that is based on what is in season.
It is the perfect place for a romantic dinner in Asheville because the views are pretty spectacular no matter what time of year you are visiting.
No need to dress up (unless you want to). Dress is Resort Casual but you will want to prepare for the weather if you want to sit on the terrace.
Looking for a great Vegan place to eat? These are the best Vegan restaurants in Asheville!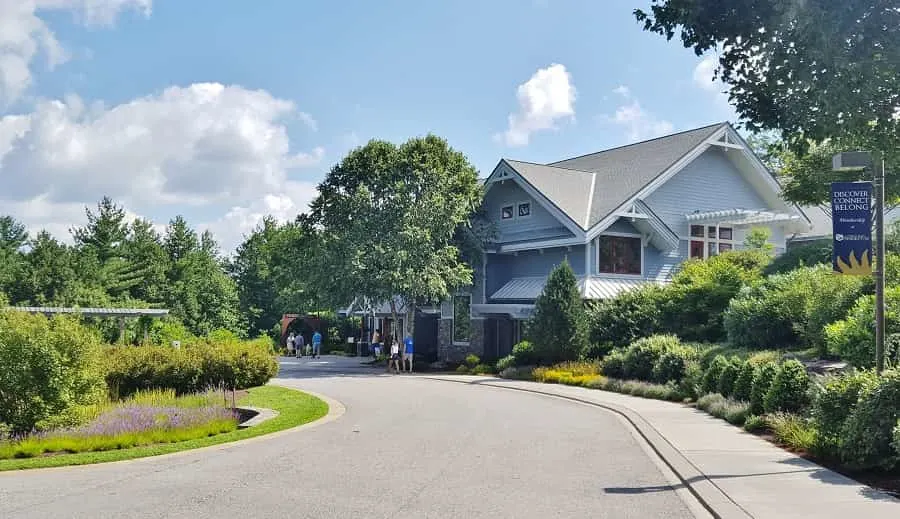 Stroll through the North Carolina Arboretum
On Sunday, head over to the North Carolina Arboretum. This 434-acre public garden is situated right off the Blue Ridge Parkway and overlooks the mountains. The setting makes it the perfect way to experience nature.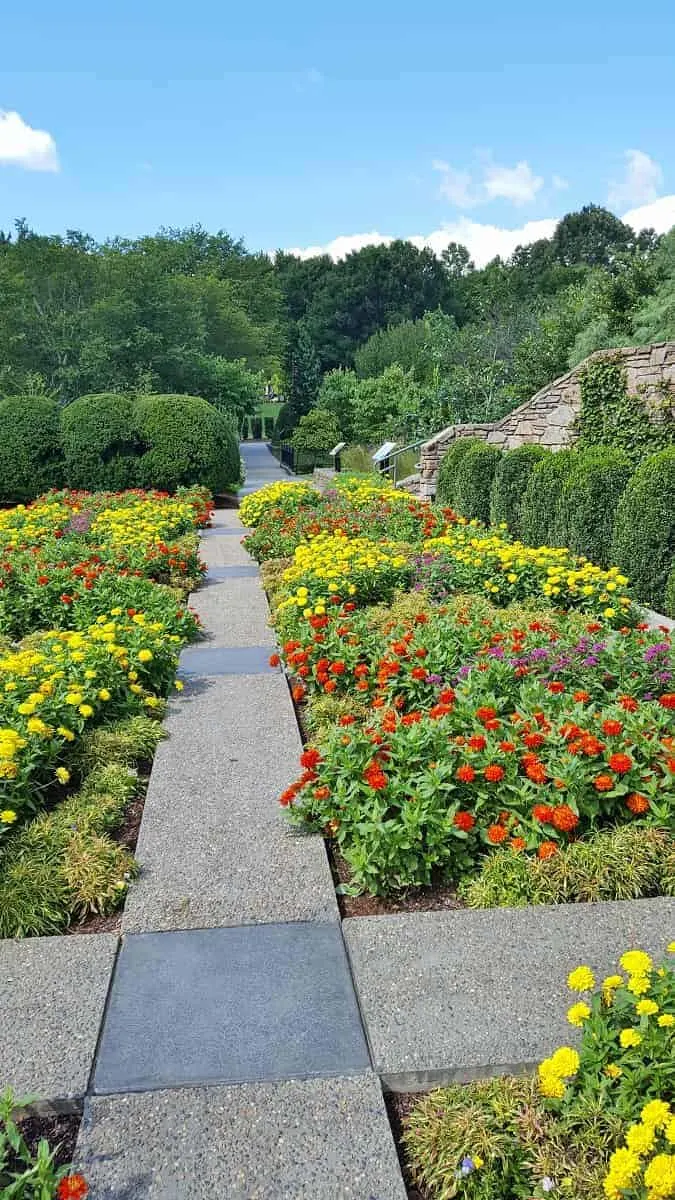 If you love the outdoors, you will find yourself in a garden with views like no other. There are acres of cultivated gardens featuring plants native to North Carolina and some specific to the mountain region of the state.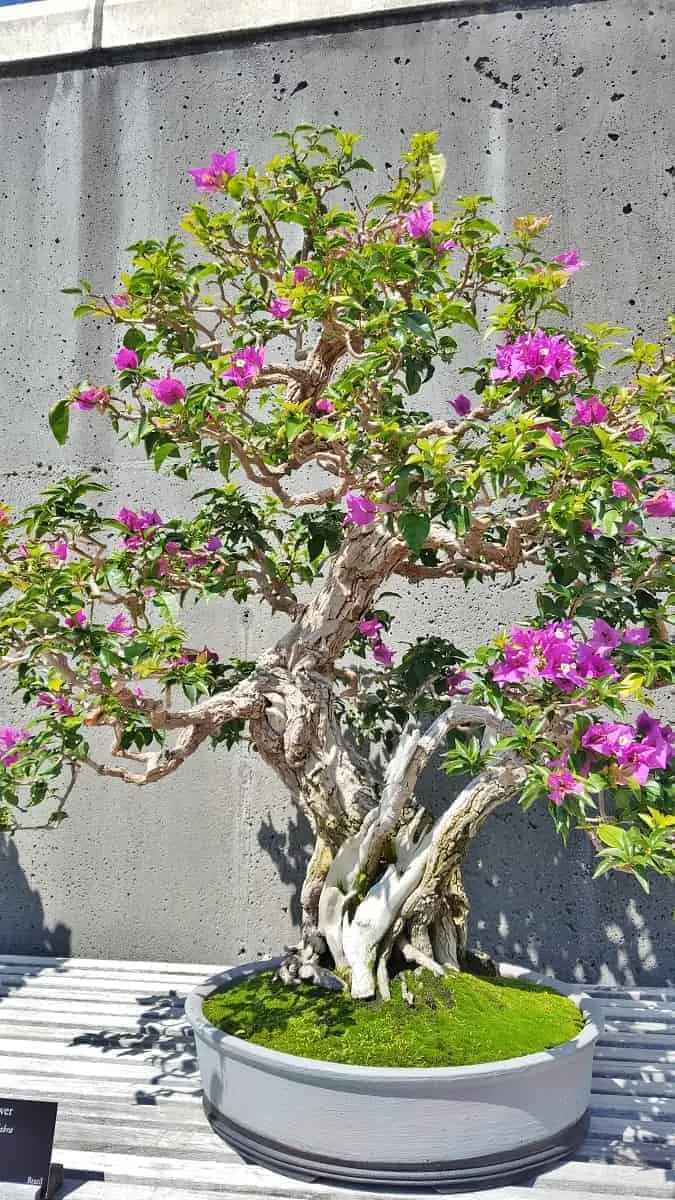 Aside from native plants, the arboretum also has an extensive bonsai collection. There are over 100 display specimens, with more than 100 additional settings in various stages of development.
The hiking trails at the Arboretum are some of the best around and connect to Lake Powhatan, the Pisgah National Forest, and the Blue Ridge Parkway. There is something for all types of hikers from beginning to advance and all are pet friendly!
If you are bringing your kids with you on your trip to the NC Arboretum, you will find that they have tons of kid-friendly adventures from backpacks you can rent (filled with exploring gear) to geocaching!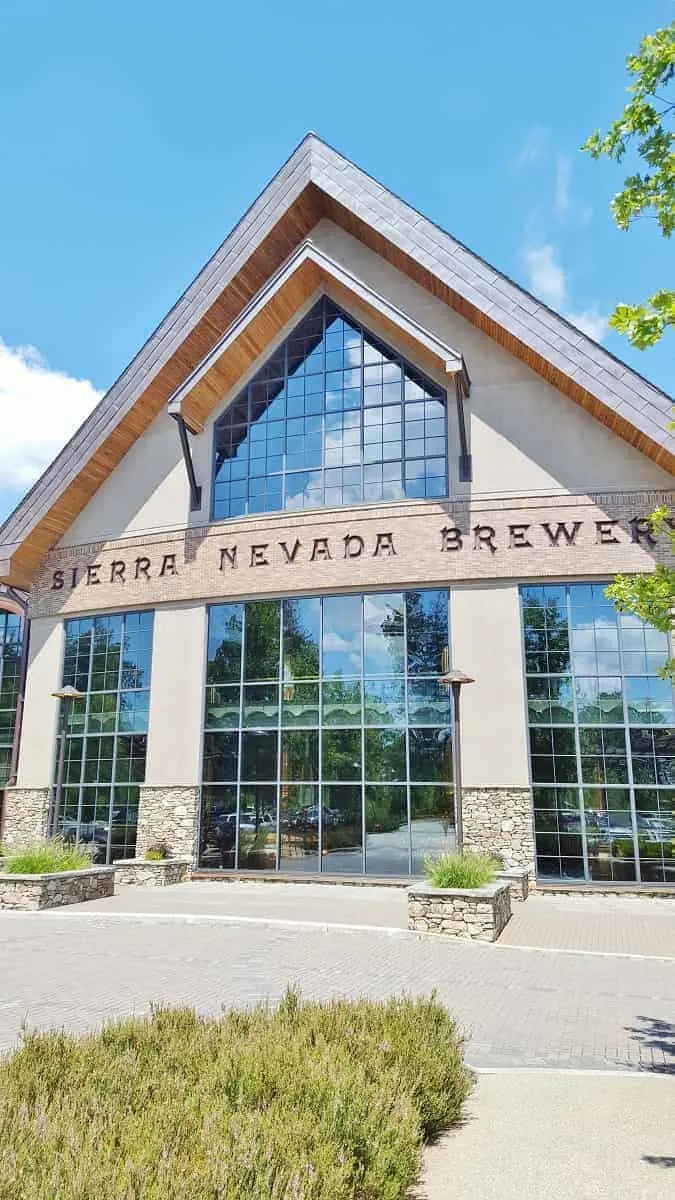 Grab a meal & a beverage at Sierra Nevada Brewery Asheville
After a day walking around the arboretum, you have probably worked up an appetite and could use a cold beer. A great way to spend the afternoon is grabbing lunch (and of course a beer) at Sierra Nevada Brewery.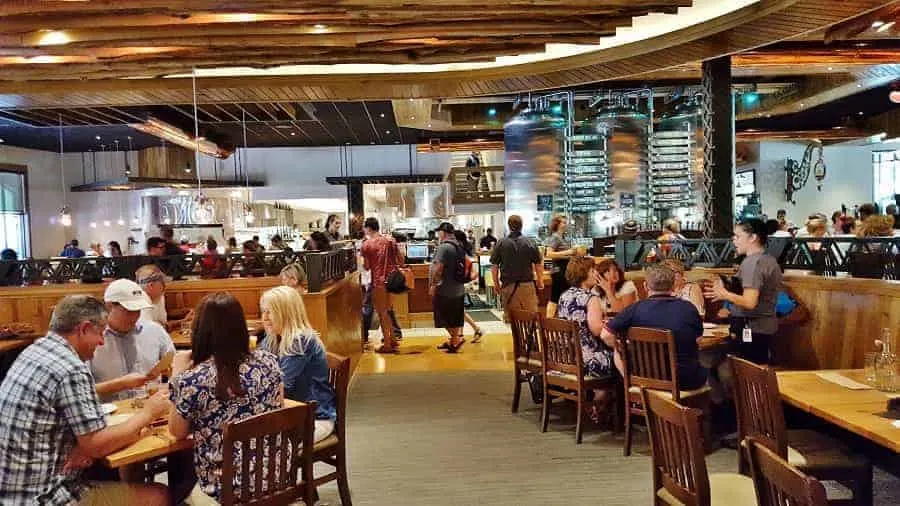 Usually, when you think brewery, you probably don't think of great food. This is the exception in the Sierra Nevada. While a full-scale working brewery, it also has a farm-to-table restaurant packed with wonderful locally sourced menu items.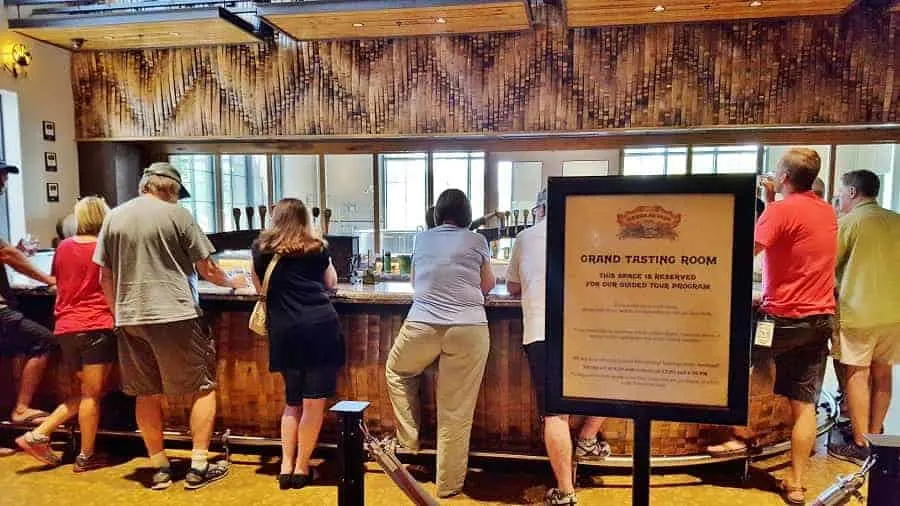 After lunch, you may want to venture around the brewery and even take a tour. While you can take a self-guided tour, if you want to know all about the brewery, we suggest a guided tour. Book in advance to secure your spot.
Here are the Sierra Nevada Brewery options:
Brewhouse Tour: This 90-minute tour is free, but reservations are required. Here you take a tour of the hops-to-brews process. You will look into the copper kettles, smell the hops, see the assembly line and end with a tasting of beer next to the fermenters.
Beer Geek Tour: If you are looking for something a bit more in-depth, this 3-hour tour will teach you everything you ever wanted to know about beer and brewing. For $30 per person, you will take a small group tour that begins with craft beer history. You will then tour the 200-barrel production brew house, and venture into the hop freezer and cellar. You will then be able to sample brews right from the tanks. Reservation is required.
Guided Educational Tasting. Want to try different beers? Then this $12 sampling is for you. A beer guide will walk you through a sampling of eight beers. You learn the history of each beer as well as discuss what makes Sierra Nevada's beer unique. This can be booked the same day you arrive.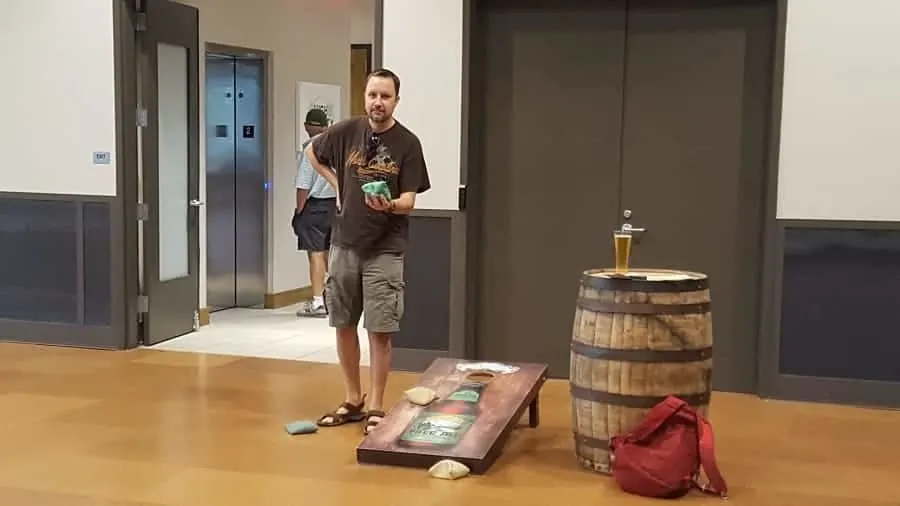 While you might think of a brewery as not being appropriate for kids, those traveling as a family will be glad to know that your kids are welcome at Sierra Nevada.
While they can't go on group tours, they can tour the brewery with you on your own. They will also enjoy going upstairs in the game/ pub room. You can grab a beer and the kids can play games like corn hole and tabletop shuffleboard.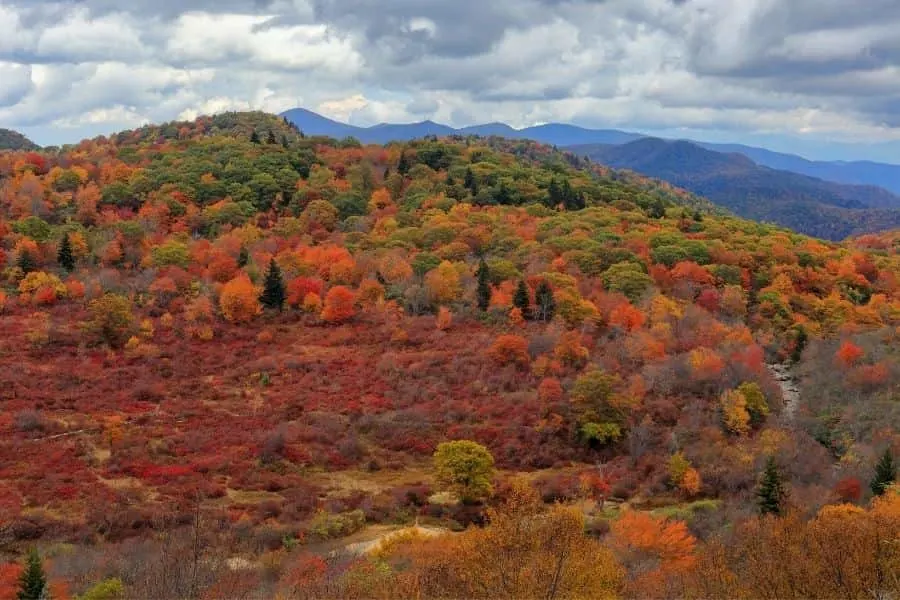 When is the best time to go to Asheville?
There is no bad time to spend a weekend in Asheville. One of the best times of year to head to Asheville is the month of October when the leaves change. The views along the Blue Ridge Parkway are stunning as the leaves begin to change from green to hues of yellow, orange and red.
If you can't make it there in the fall, be sure to go in the spring or summer months so that you can enjoy all the beautiful flowers and bushes that come to life both at Biltmore and the North Carolina Arboretum.
November through March are colder times of the year for Asheville, so it will limit you in terms of what you can do outside, so we believe that April-October is probably the best time to plan your Asheville weekend getaway.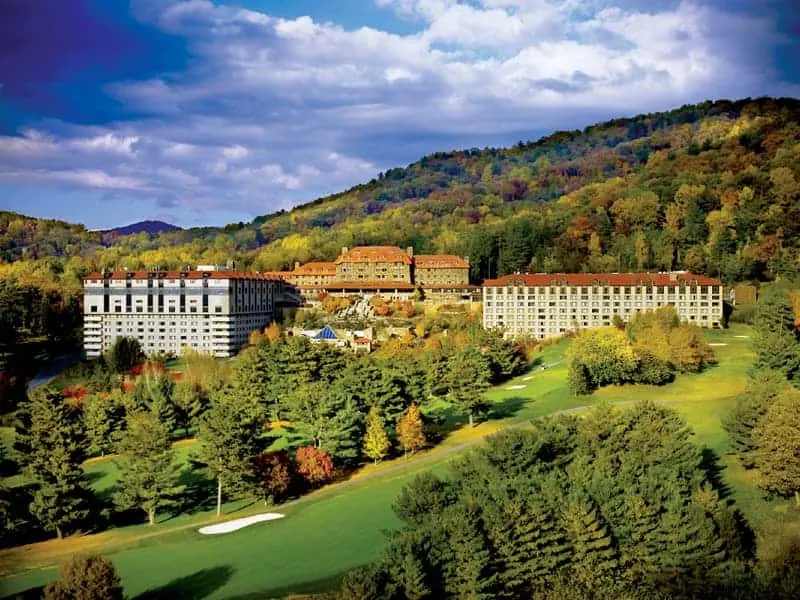 Where to Stay in Asheville
If you can afford the best in accommodations, nothing quite compares to The Omni Grove Park Inn. This 4-star hotel features amazing views of both downtown Asheville and the Blue Ridge Mountains and sits a short distance from Asheville's largest tourist hotspot, the Biltmore House.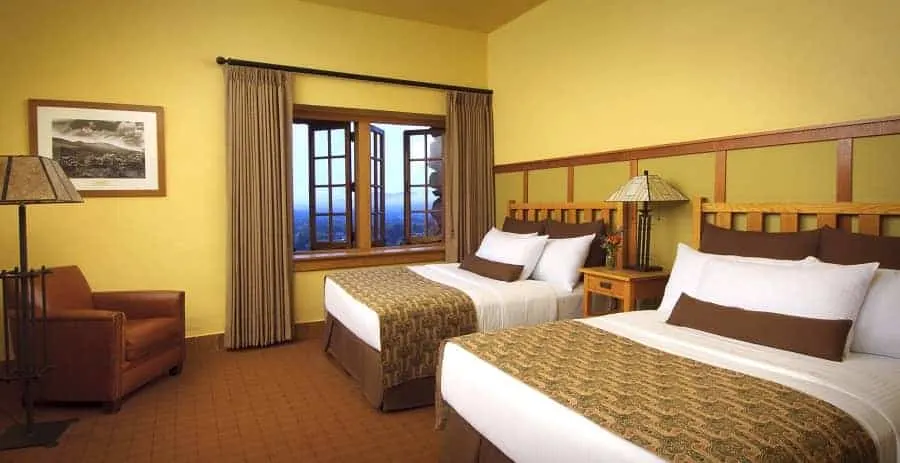 Inside the Omni Grove Park Inn, you will find rooms with a view of the mountains, a subterranean spa, and wonderful restaurants.
You don't have to stay here to enjoy some of what it has to offer. Make reservations for dinner, or drop in for a nightcap.
Those looking to spend a bit less may want to look into the many B&Bs in the area. Many of these Bed & Breakfasts are in historic homes and within walking distance of downtown.

We have previously stayed at the Aberdeen Inn which features a large yard with hammocks, and lovely rooms with a hardy breakfast.
---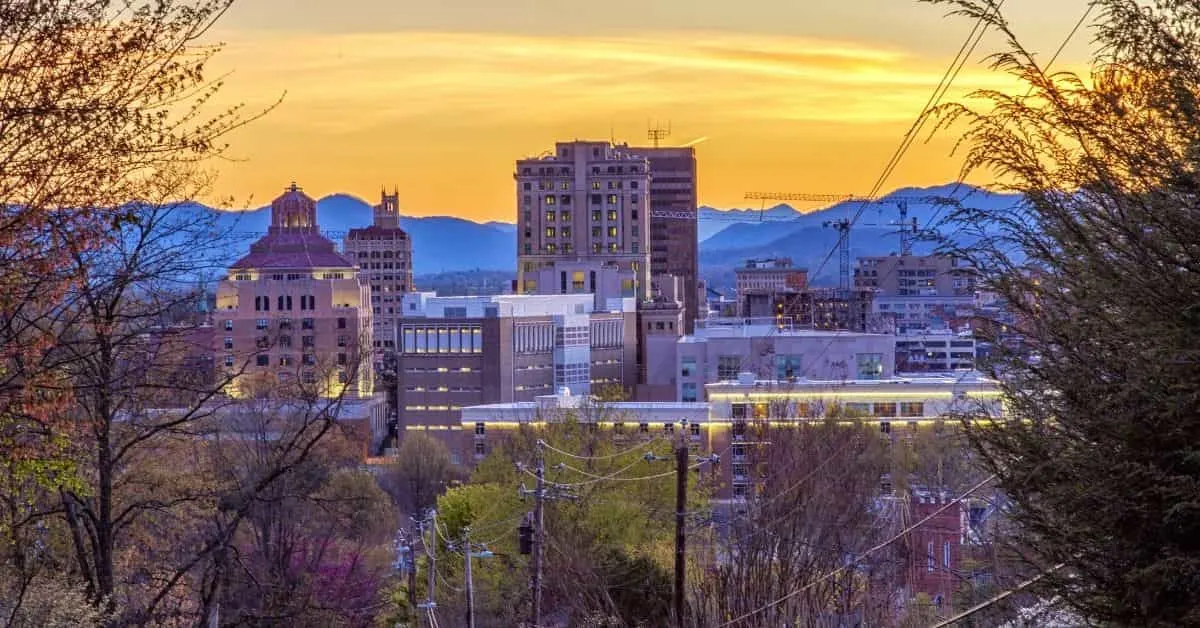 No matter where you stay during your Asheville weekend getaway, you can be guaranteed to fall in love with this picturesque city. If you don't get to do everything on this list, don't worry. It just gives you a reason to come back again!
Have you been to Asheville, NC? Do you have any recommendations on things to do for an Asheville Weekend Getaway?