(We may earn a commission via affiliate links in this post. Read our full disclosure policy.)
Located 140 miles east of Paris are the battlefields of Verdun. It was here in 1916 nearly half a million people were killed during the longest battle of WWI, the Battle of 300 Days and Nights.Visiting Verdun will allow you to see the devastation that war creates. From the hundreds of thousands of grave sites to the mounded landscape decimated from bombings, the WWI battlefields & Memorials in Verdun definitely capture the magnitude of loss.
While in Verdun, there are many things you will be able to experience.
Be sure to wear good walking shoes, because a great deal of what you will see involves walking trails, hiking rocky surfaces and traversing uneven terrain.
Wondering which WWI sites in Verdun you should prioritize?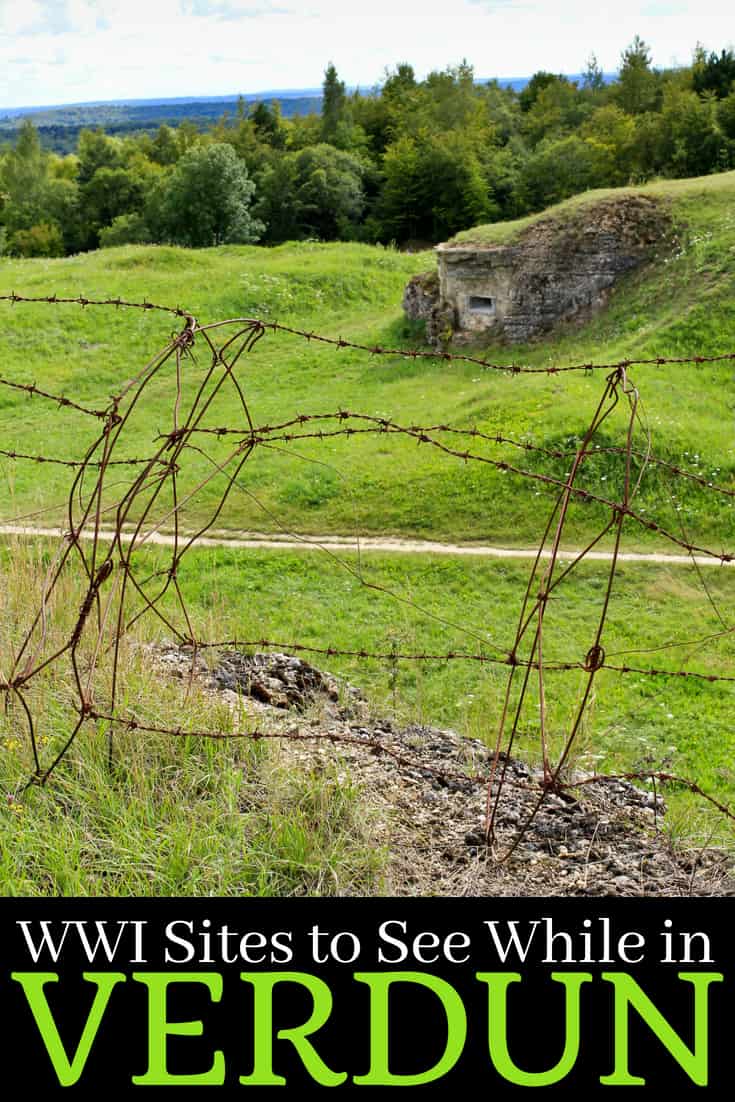 WWI Battlefields & Memorials in Verdun France to Visit
Mémorial de Verdun
Village Fleury
Fort de Douaumont & Fort de Vaux
L'Ossuaire de Douaumont
The Bayonet Trench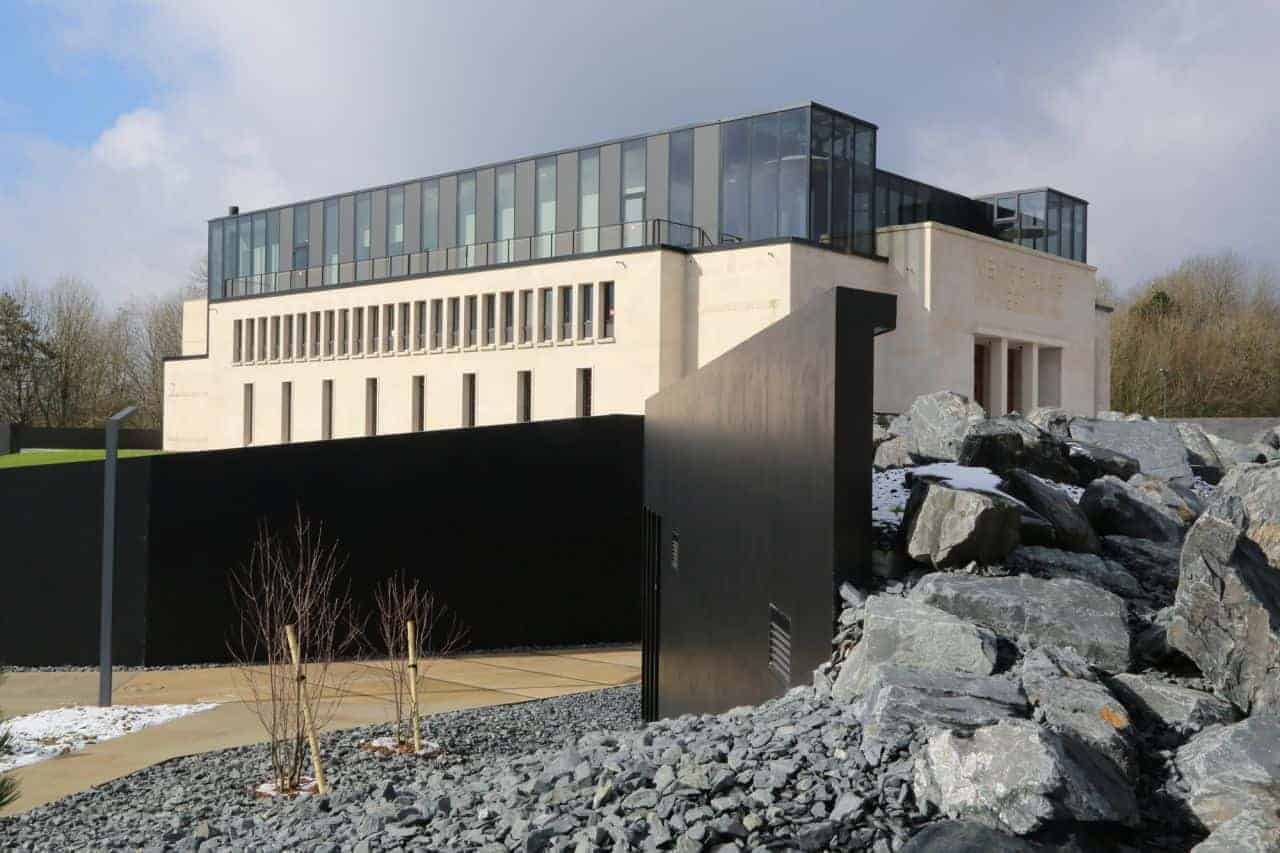 Verdun Memorial
If you only have time to visit one WWI spot in Verdun, it must be Verdun Mémorial. When you arrive, you will first do the interior museum that will give you insight into the perspectives of both the French & German soldiers during WWI.
You will be totally immersed in visuals and interactive exhibits where you will get to see what it was like for the soldiers during trench warfare.
The museum also goes into detail about how Verdun was effected by the war. Expect to spend about 2 hours inside the museum.
Tickets:
Adults 16+: €12
Children 8- 16 & Students: €7,50
Family : €26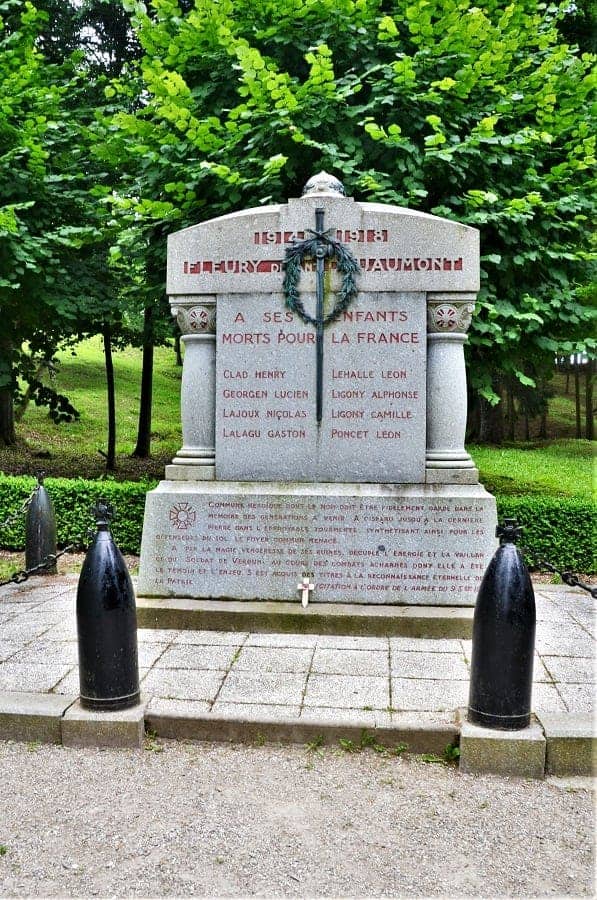 Fleury-devant-Douaumont
When you finish the museum, take the walk to the Village Fleury. Fleury-devant-Douaumont is a small village located in Grand Est in north-eastern France. During the Battle of Verdun, it was captured and recaptured by the Germans and French sixteen times.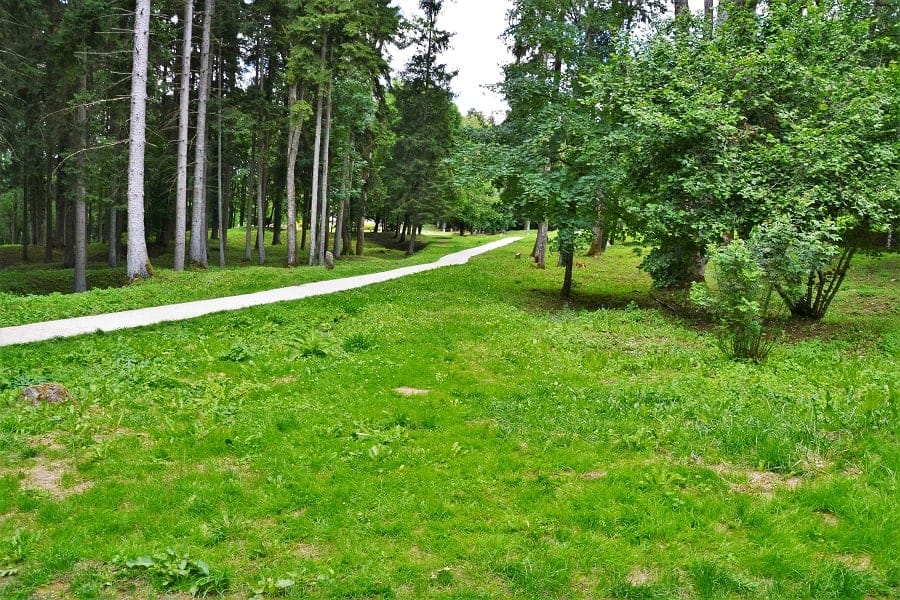 There is little to no evidence that this was once a very inhabited village full of people working and living. That is because it is one of the nine villages that was completely destroyed during the Battle of Verdun in 1918.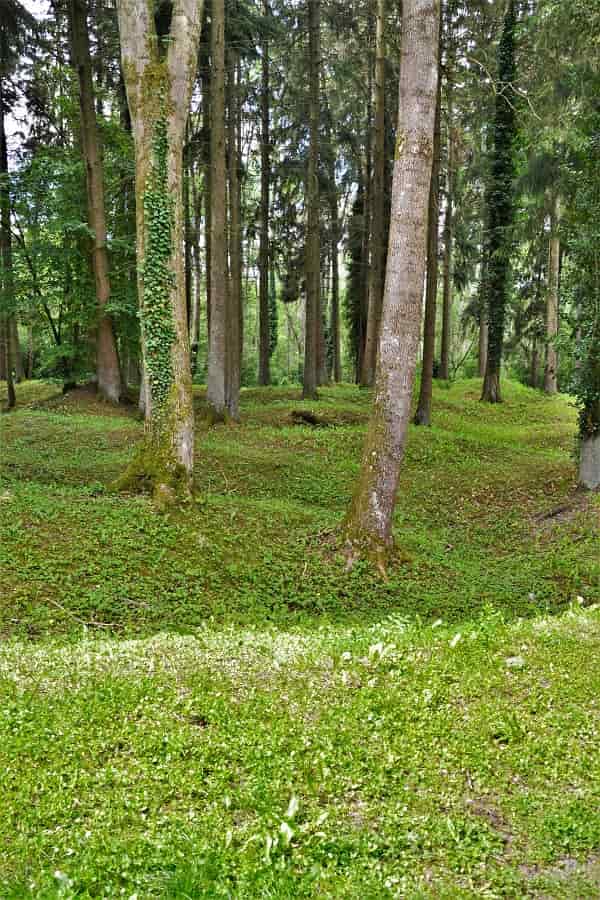 As you walk the path, you can't help but notice the expansive mounded landscape where the earth was destroyed from the bombing.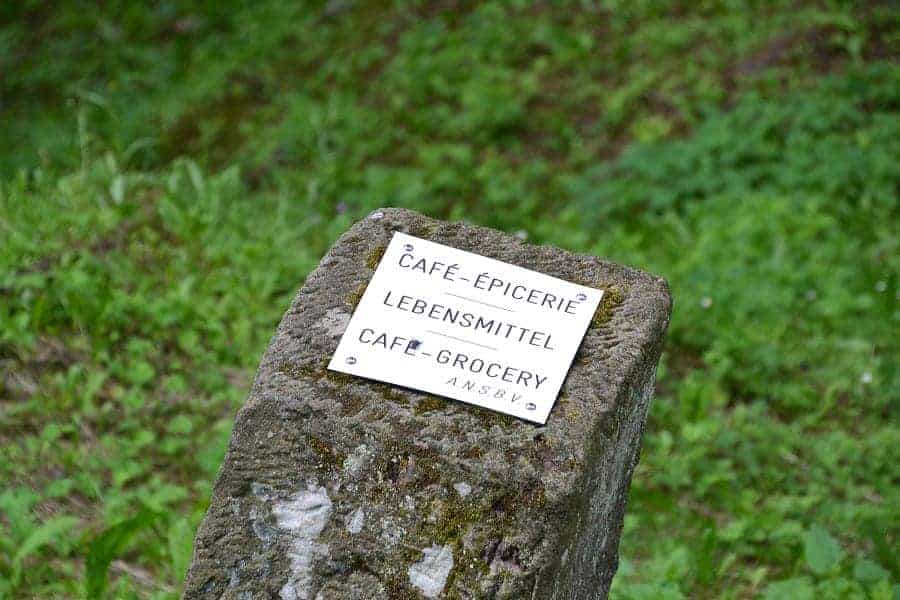 Among the divots are markers that show you where certain buildings once stood; a bakery, a farm, a school~ all gone. What remains are newly grown trees and the grass-covered craters of earth.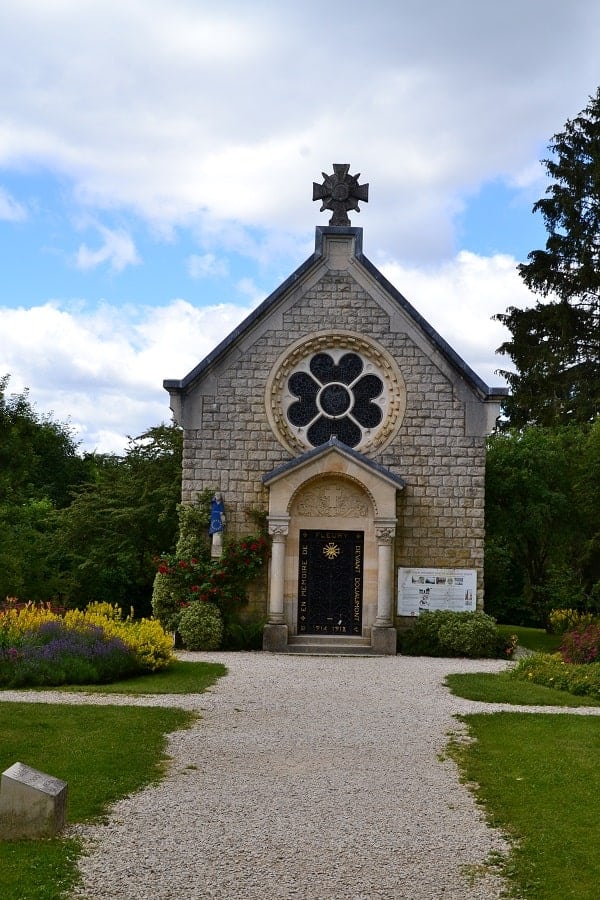 While the village was never rebuilt, in the 1930s a small memorial chapel was erected on the site where the church once would have stood.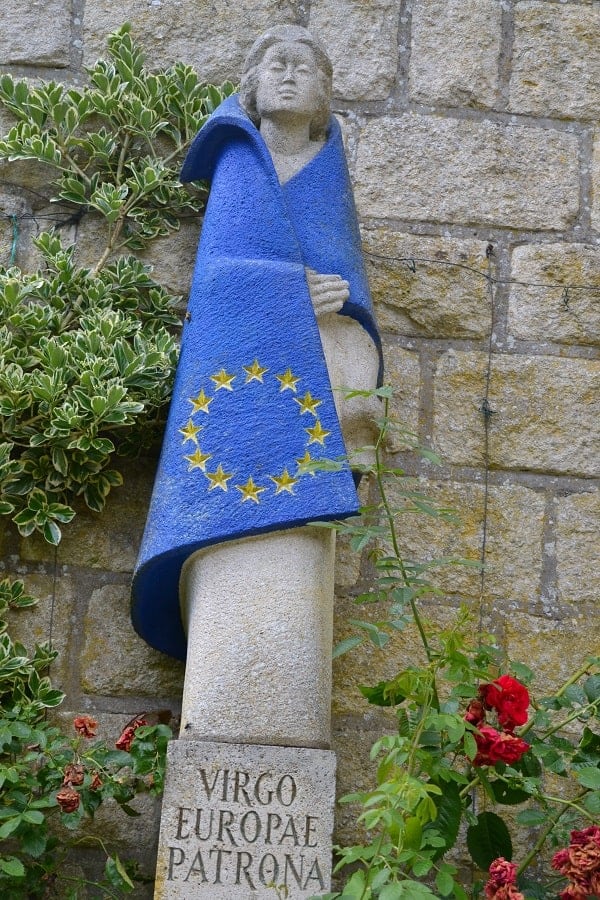 The chapel, later named Our Lady of Europe, pays tribute to all the soldiers who died.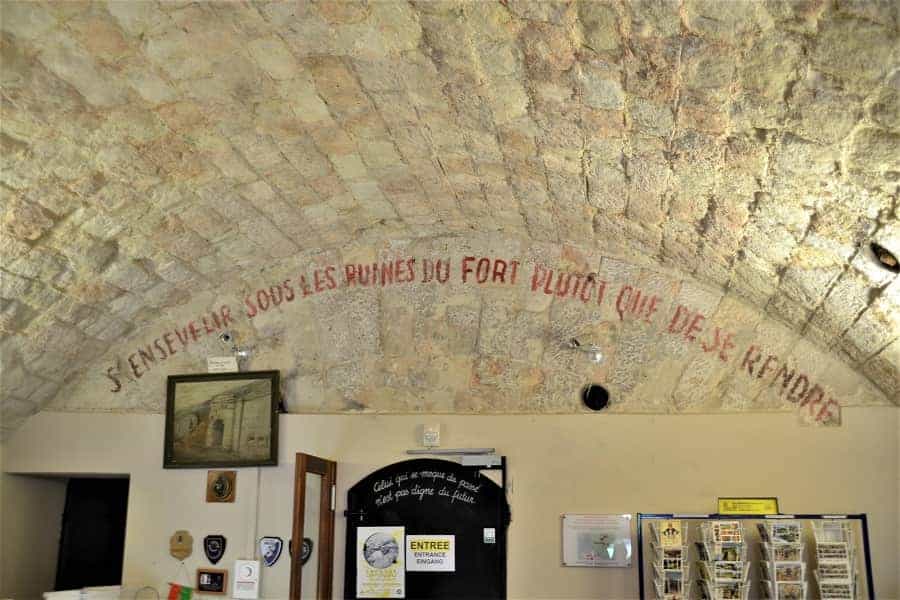 Fort de Douaumont & Fort de Vaux
Once you have a good perspective on the lives of soldiers in WWI from your visit to Mémorial de Verdun, a good second (and third) stop is to Fort Vaux & Fort Douaumont.
Built in 1885, For Douamont was the most important fort that protected France from German invasions.
You can use an audio guide or a laminated paper guide.
The laminated guide will allow you move about at your leisure and perfect for those on limited time.
Be prepared for colder temperatures and damp flooring inside no matter what the temperature is outside.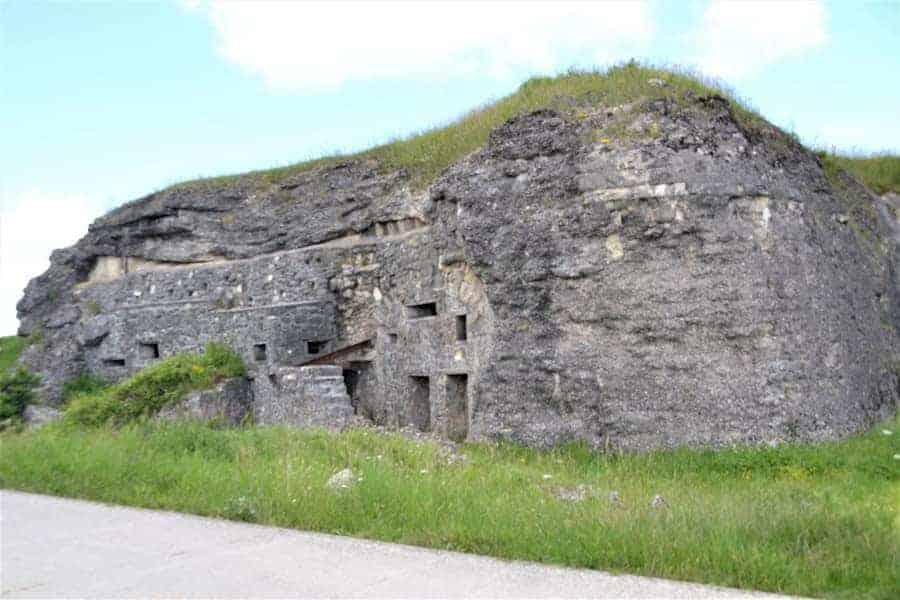 You can also climb the top of the fort to see the iron gun emplacements that once rose out of the ground.
Both forts will give you a glimpse into what it was like to be a solider in these fortified structures as they haven't changed at all since last occupied.
For children from 8 to 12 years, a game booklet "Gaston Fort Vaux" is available for free with your ticket.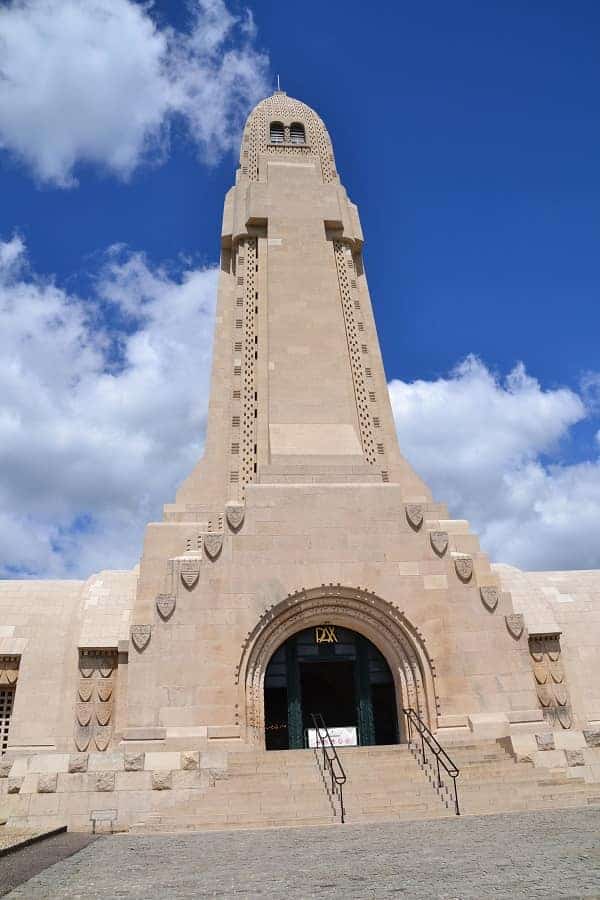 L'Ossuaire de Douaumont
L'Ossuaire de Douaumont is a tribute to the French soldiers that fought in WWI. Inside the monument, you will find the names of all those who died in service during WWWI etched into the walls.
Through the windows of the ossuary, you will find the bones that were recovered after the war whose bodies went unidentified.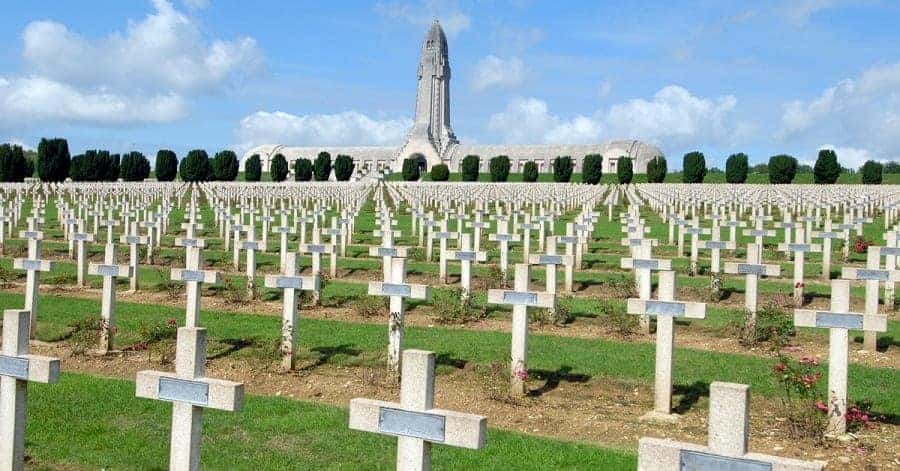 Take time to tour the grounds. You will find sections showing respect for the different groups of soldiers making up the French army: Muslims, Jewish, Christian. The enormity of the complex will give you a great perspective on the amount of lives lost.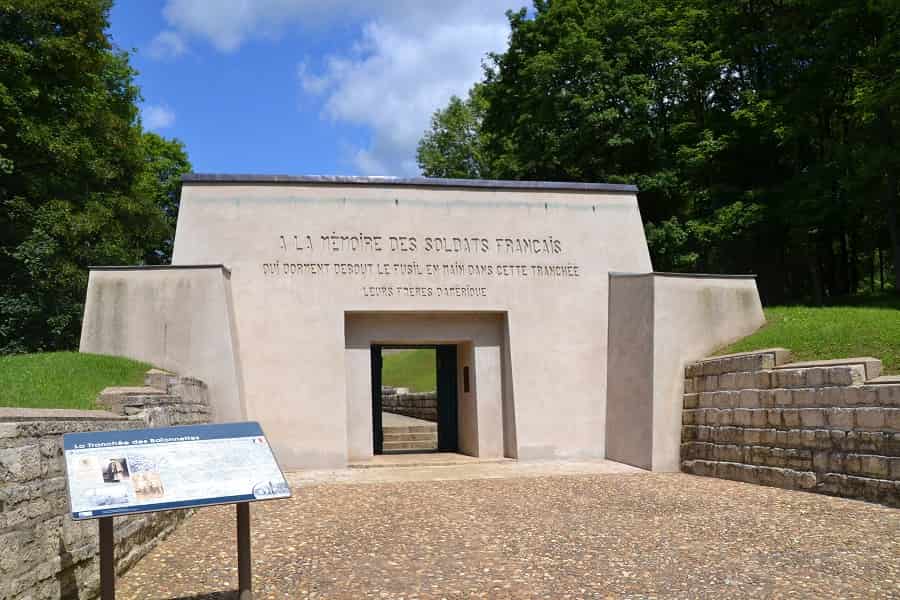 Memorial to 137th Regiment of Infantry (The Bayonet Trench)
A mass grave of men from one unit, the 137th Infantry Regiment, is thought to have been buried alive after a chaplain three years later found some thirty nine bayonets protruding from the ground.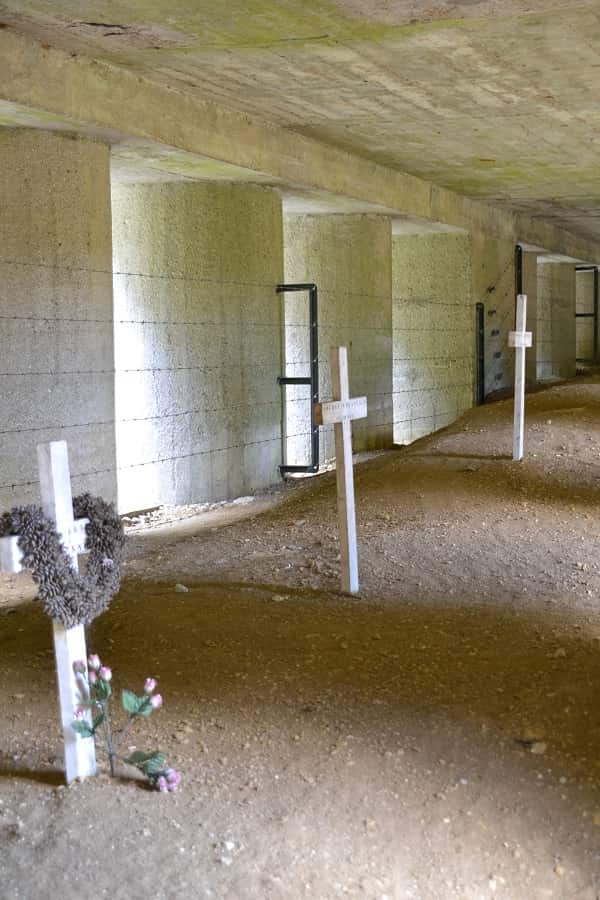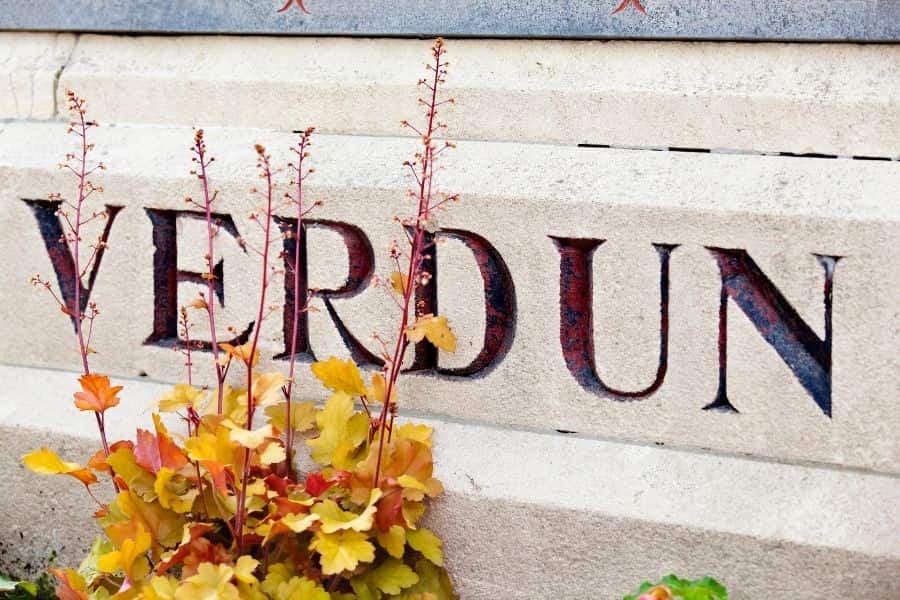 You don't have to be a war buff to enjoy a trip to see the WWI memorials in Verdun, France. These sites will give you a glimpse into history that you won't find any where else in the world.
Not only will you be able to walk in the footsteps of the soldiers that fought here, but you will be able to step into the places where people were living and working before becoming victims of the devastating effects of war.
I guarantee that it will effect the way you view your own military and the sacrifice they make you ensure the world around us remains safe.
Traveling to Verdun from Paris & Strasbourg
Since these two cities are very popular among tourists, you can make the day trip to see the WWI sites in Verdun if you do some careful planning. The best way to do a day trip from Paris or Strasbourg would be by train.
Getting to Verdun by Train
Take the East European high-speed train line (TGV Est Européen) to Meuse TGV station. This stop is 25 km from Verdun. From Paris, the trip takes 1 hour & about 1.5 hours from Strasbourg to get to the Meuse TGV.
Then take a shuttle bus from Meuse TGV to Verdun.
You can pay for the shuttle when buying your train ticket or pay the bus driver.
Travelling to Verdun by Car
From Paris or Reims:
By car: Take the A4 motorway and Exit 30, "Voie Sacrée".
From Strasbourg or Metz:
By car: Take the A4 motorway and Exit 31, "Verdun".
Have you visited Verdun, France? What was your experience?