When you only have one day in London, you are going to have to plan your trip carefully. London is a big place and there are so many amazing sites to see. While you won't be able to see everything you will want to see, you can visit a number of popular attractions with this London day trip itinerary.
The biggest piece of advice I can give you is to book a Big Bus Tour. This is the best way to get from one place to another in London easily.
The Big Bus Tour has a one day ticket which gives you full access to using the bus and there are also tickets that give you the option of taking the bus and seeing some of the most popular tourist attractions in London.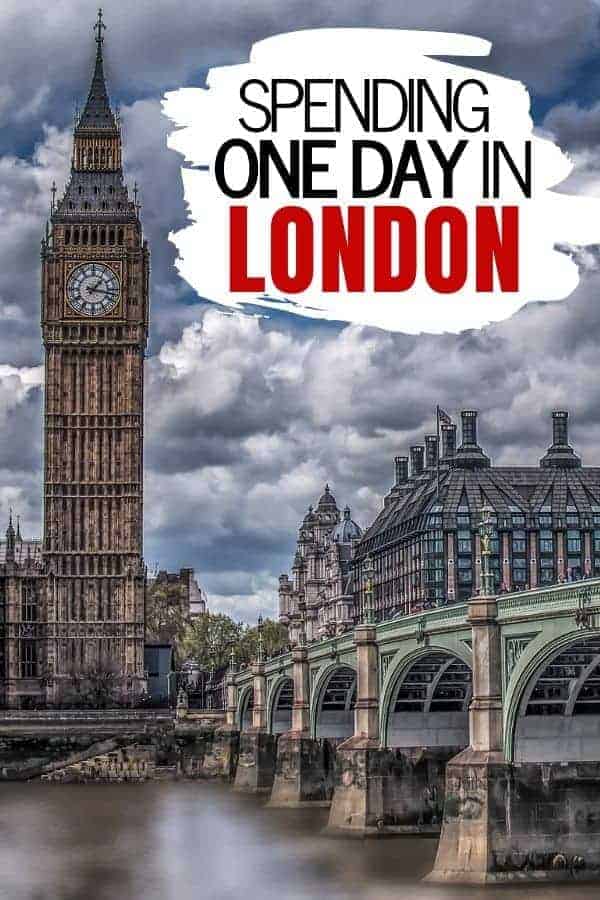 One Day in London: List of What to Do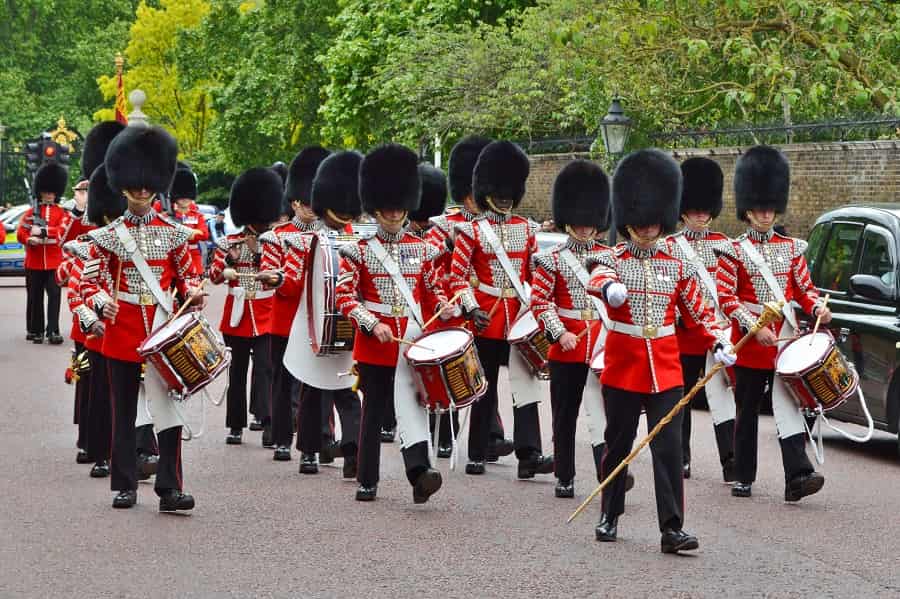 Changing of the Guard at St James Palace
One of the things you really should do in London is see the Changing of the Guard ceremony.
If you don't have 2 hours to devote to seeing changing of the guard at Buckingham Palace, I suggest that you go see it at St James Palace.
It is not only shorter, it is far less crowded.
The Changing of the Guard at St James Palace begins about 10:20 and lasts for about 45 minutes.
Start with a London Big Bus Tour
A big bus tour is a great way to see many sights in London without having to worry about transportation. You can pick the big Bus Tour up after the Changing of the Guard ceremony at the Green Park Station.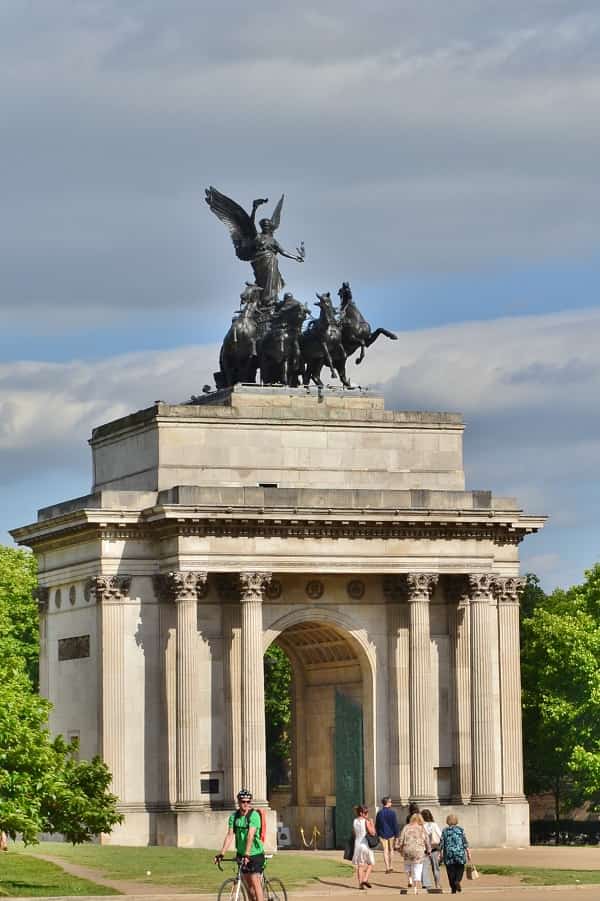 Wellington Arch
Wellington Arch was once an entrance to Buckingham Palace but became a victory arch when Wellington defeated Napoleon during the battle of Waterloo.
At the top of the arch you will find the Angel of Peace descending on a chariot of War
The top is crowned with the largest bronze sculpture in Europe, the Angel of Peace descending on a four-horsed chariot of War.
If you want to learn more about Wellington & the Battle of Waterloo, you can visit the exhibition on the third and fourth floors.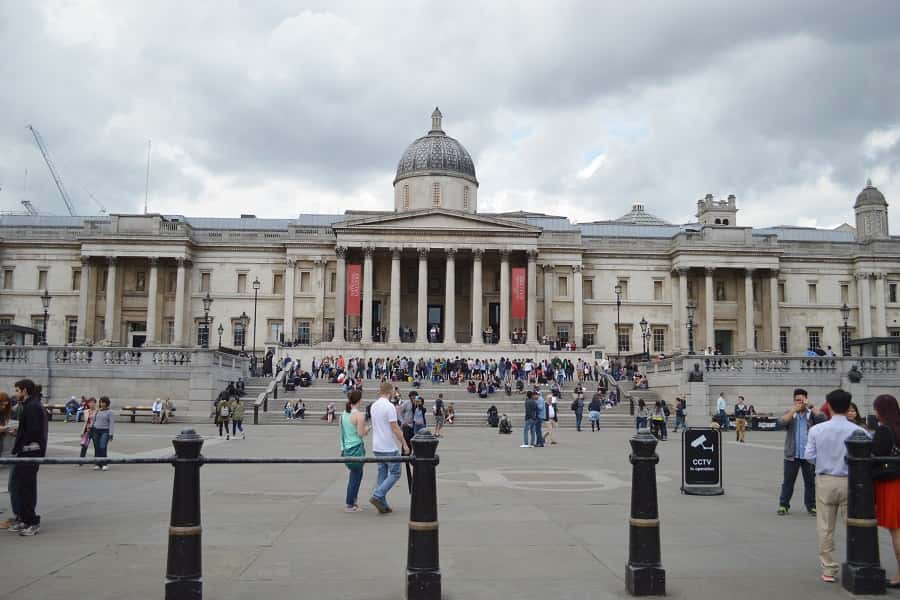 National Gallery
One of the best parts about visiting London is their museums! Museums in London are FREE and they are pretty amazing.
While you won't be able to do anything but touch the surface of the National Gallery due to your limited time, we have compiled a list of 10 works you should see while in the museum!
10 Paintings You Have to See in the National Gallery
The Entombment (or Christ being carried to his Tomb) Michelangelo (Room 8)
The Adoration of the Kings Jean Gossart (Room 14)
Samson and Delilah Peter Paul Rubens (Room 18)
Self Portrait at the Age of 34 Rembrandt (Room 22)
The Supper at Emmaus Caravaggio (Room 31)
Bathers at Asnières Georges Seurat (Room 43)
Bathers at La Grenouillère Claude Monet (Room 44)
An Allegory ('Vision of a Knight') Raphael (Room 61)
The Madonna of the Pinks ('La Madonna dei Garofani') Raphael(Room 61)
Sunflowers Vincent van Gogh (Currently being cleaned)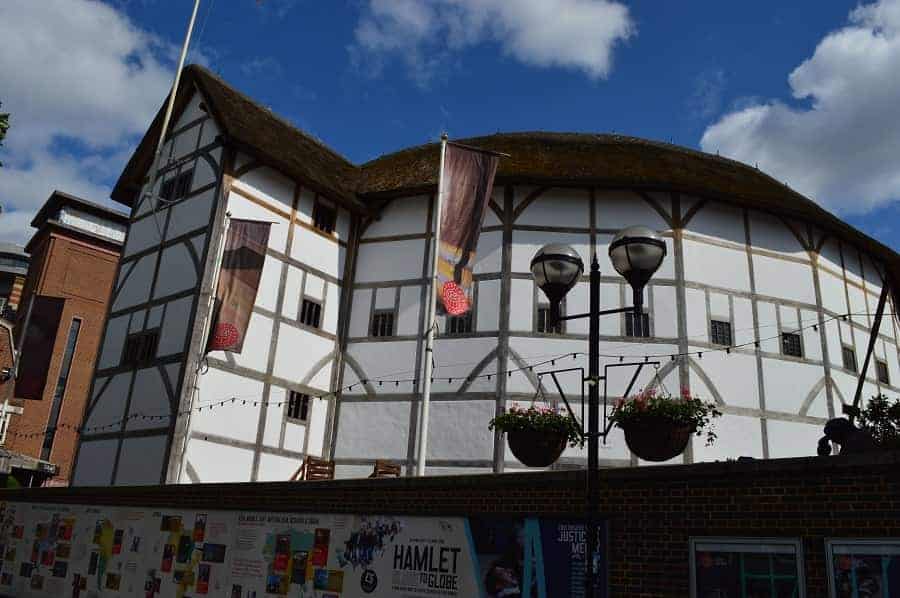 Globe Theater
While this isn't the original Globe Theater from Shakespeare's time, it is as close to it as you can get! Inside you will find a museum and open air theater that is a replica of the Globe.
While not free, for around £17, you can do a guided tour. Tours last about 40 minutes, and begin on the hour & half hour, so plan your time accordingly.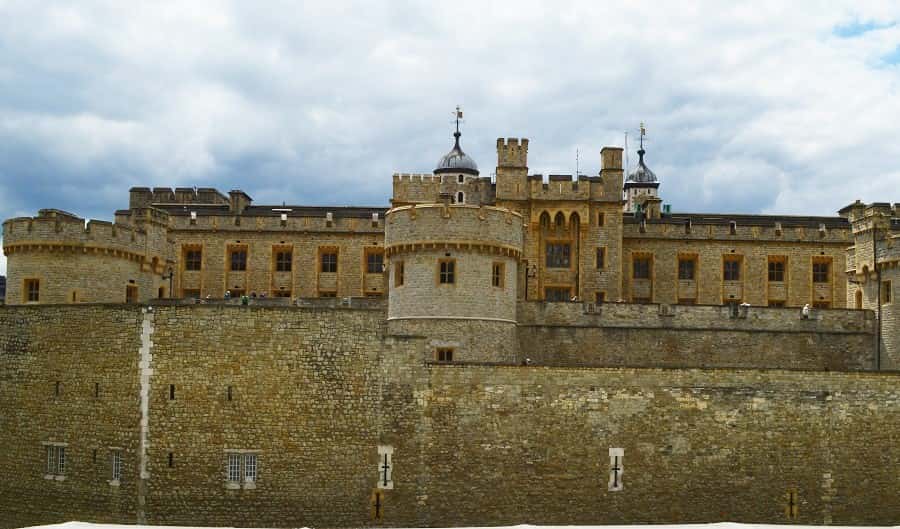 Tower of London
Founded in 1066, the Tower of London has quite the history. Not only was it a castle and fortress, it was also a prison and has some pretty amazing stories.
To fully understand the historical importance of the tower, be sure to get the free Tower of London Beefeater Tour.
Visit the place where Sir Walter Raleigh was imprisoned, see the Gates where Ann Boylan entered before facing her fate, take a look at the armor that Henry XVIII wore and see the Crown Jewels.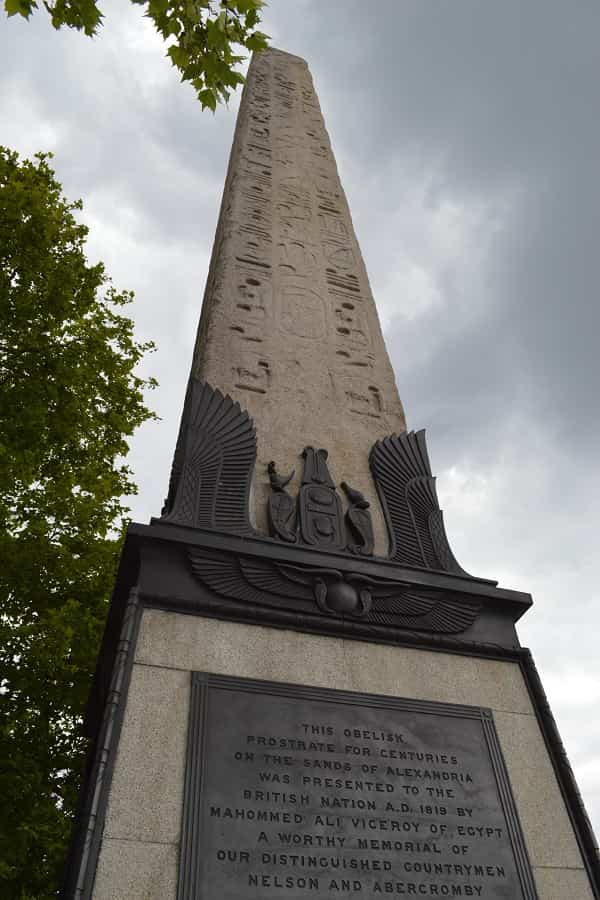 Cleopatra's Needle
Get off at the Temple Underground station stop to see Cleopatra's Needle.
Once belonging to the Pharaoh Thotmes III (1460 BC), Cleopatra's Needle was given to England as a gift from Alexandria in 1878.
On each side of the obelisk are hieroglyphics and at the top of the obelisk you can see a sphinx making offerings to the Gods of Heliopolis.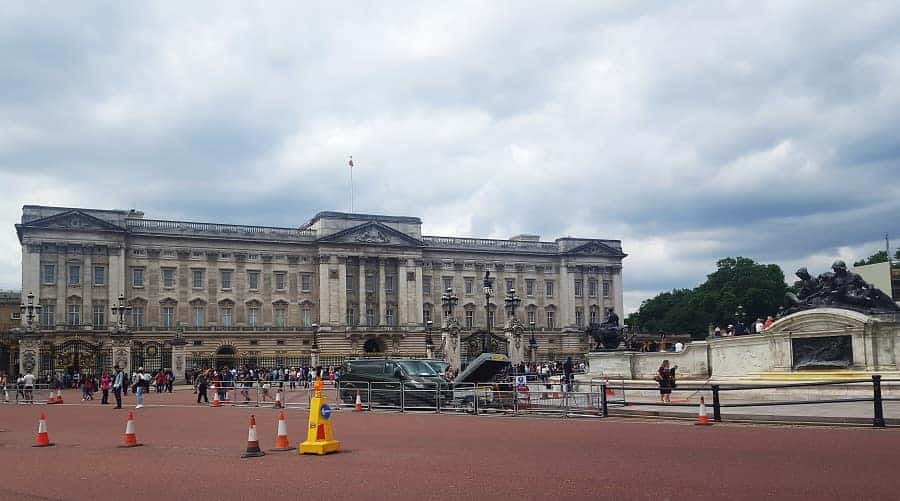 Buckingham Palace
The official residence of the Her Majesty, the Queen, Buckingham Palace has been the home to the royal family since 1837. One day in London will not give you enough time to tour Buckingham Palace, but you still should stop by to see it from the outside.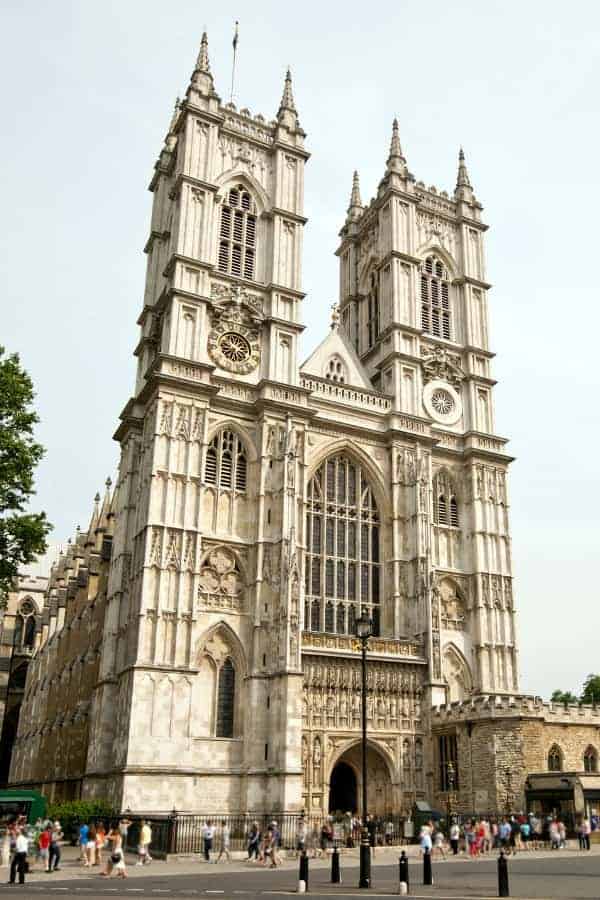 Westminster Abbey
You probably remember seeing Westminster Abbey if you watched the royal wedding of Prince William and Kate Middleton.
This church is not just where the Royals marry, it is where they are crowned. William the Conqueror began the traditional of being crowned in Westminster Abbey and every British sovereign since (with the exception of Edward V and Edward VIII) has done the same.
The interior of the abbey also has tombs of such remarkable Brits like Sir Isaac Newton, Geoffrey Chaucer, and Robert Browning.
You will want to give yourself plenty of time to explore the different tombs and memorials inside.
Tickets for Westminster Abbey
£20.00 for adults
£9.00 for children between 6-16
FREE for under 5 and under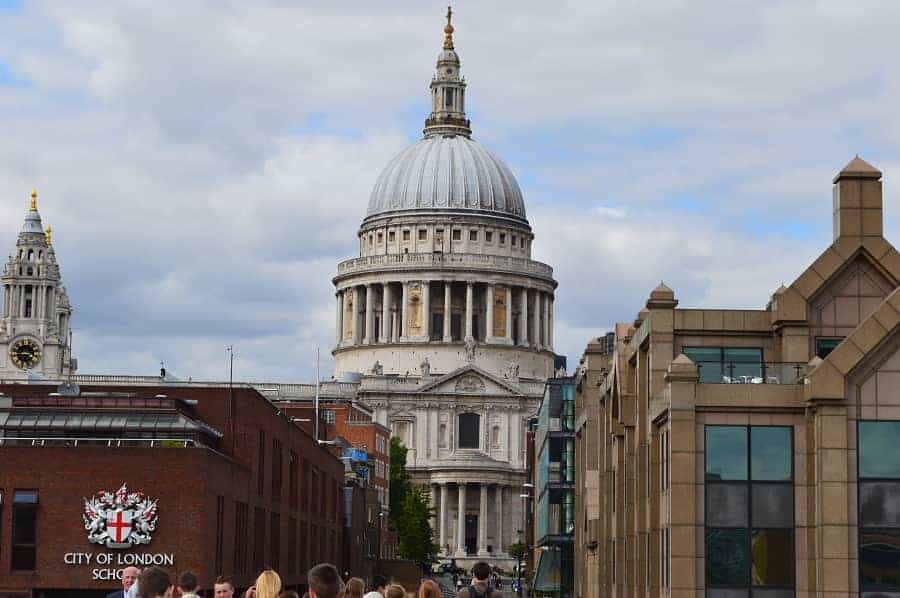 St. Paul's Cathedral for Evensong
A trip to St Paul's is a wonderful experience as you will get to enjoy the Cathedral, crypt and three galleries (in the Dome). You will want to give yourself 1-2 hours here.
If you can time it right, try to visit later in the afternoon (last tour is 4:30) & then stay to enjoy the Evensong. Choral evensong is a centuries old daily service that blends words and music, often sung by the Cathedral Choir.
It is a beautiful spiritual experience that can be enjoyed by anyone regardless of their religious affiliation.
Evensong time Monday through Friday: 5 – 5.45pm and Sunday 3.15 – 4.15pm
Adult price online: £33.30, on-street £37.00
Child price online: £7.20, at door £8.50
Evensong is FREE and can be attended without having to pay for a tour!
If you are only spending one day in London, you should really do as much as you can. While this list may seem a bit overwhelming, it is doable if you plan your time carefully. The key is really taking the Big Bus tour.
For those that really want to see other sights like Big Ben, London Bridge and the Shard, you will get to see them from the bus, you just won't get to go inside.
Have you been to London for the day? Is there anything you would change about this list?