One of the best-preserved Medieval towns in Switzerland, Bern is the Swiss capital and a UNESCO World Heritage Site. Old Bern is charming with its cobbled streets, medieval architecture, and colorful fountains. And while Old Bern is wonderful, the rest of the city is also worth exploring. Make sure that you add these 10 things to do in Bern to your list!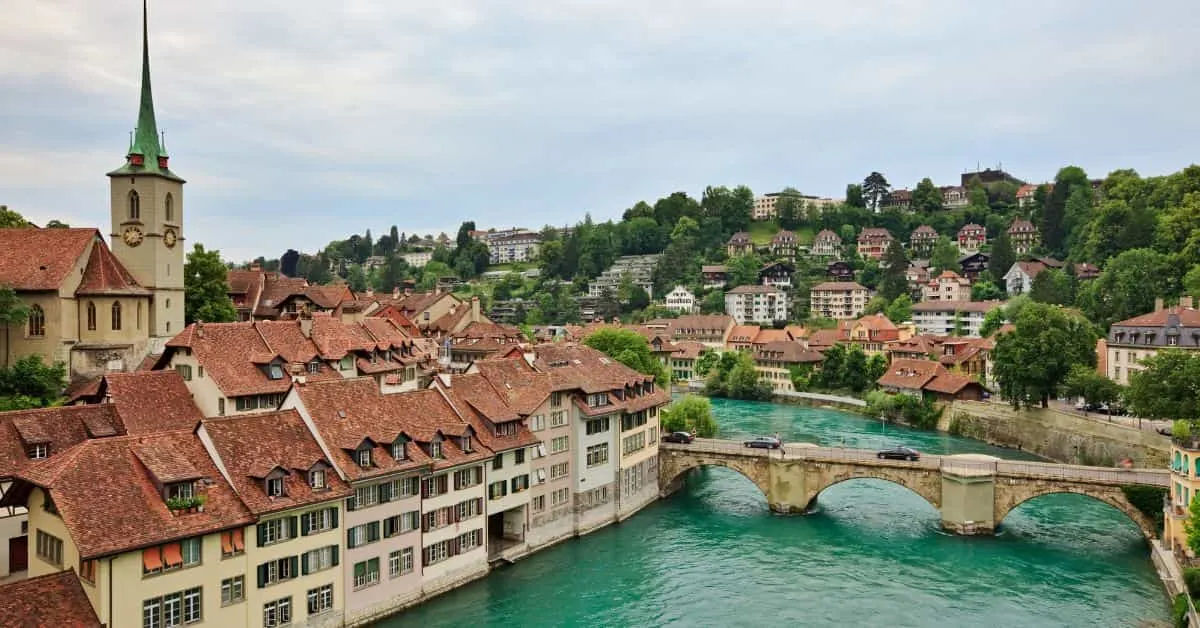 10 Best Things to Do in Bern, Switzerland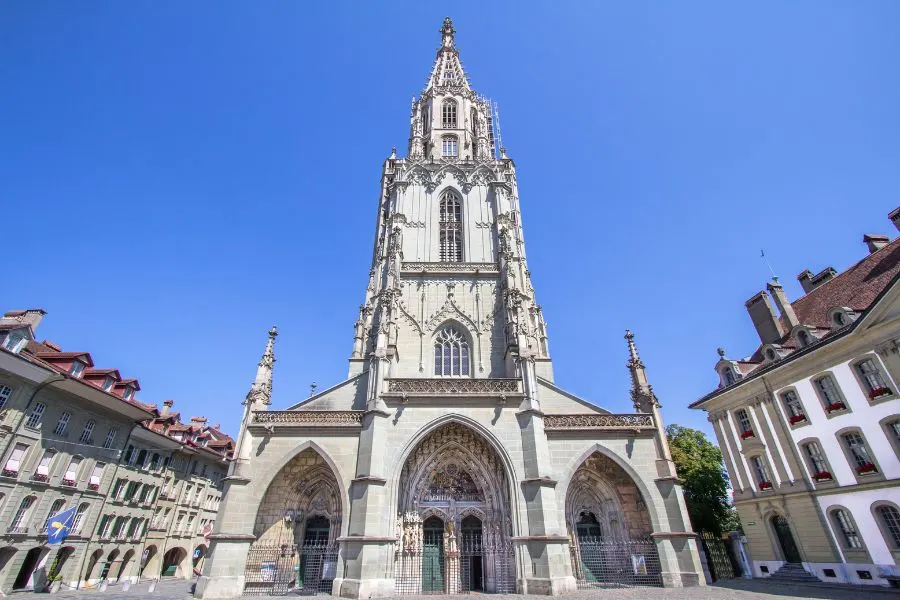 1. Visit Bern Minster
Take time to walk inside the spectacular Gothic cathedral, which happens to be the tallest cathedral in all of Switzerland.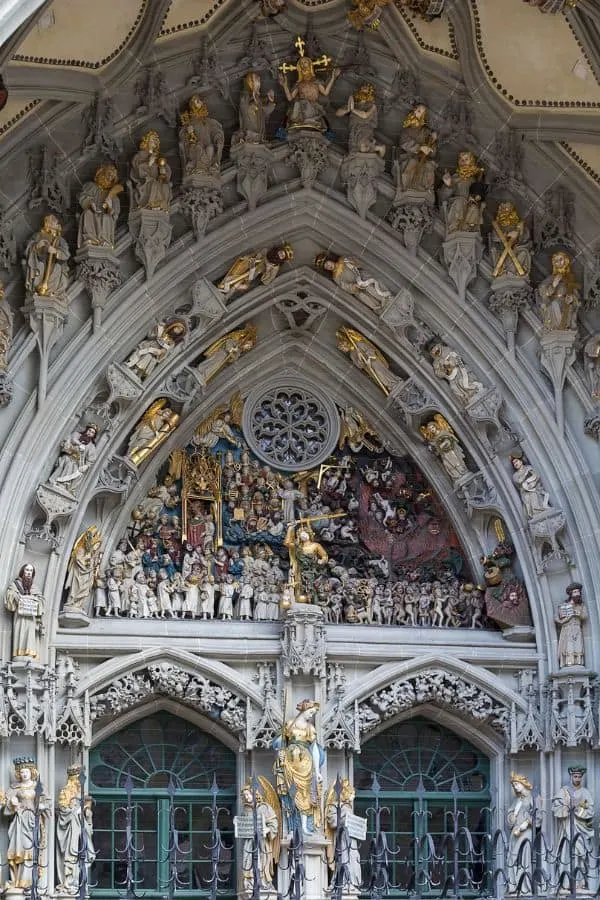 Pay attention to the archway above the doors to the cathedral. The sculptures of the Last Judgement are one of the most complete collections of European Gothic sculptures to survive the Protestant Reformation.
While the 47 large free-standing statues surrounding the doorway are replicas (the originals are in Bern History Museum), the 170 smaller figures are originals.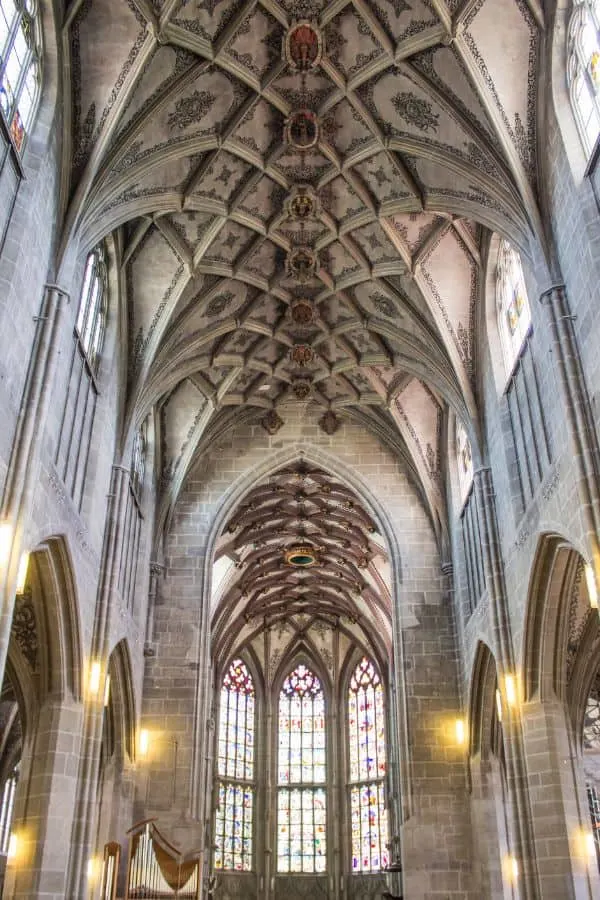 The interior nave features a vaulted lace-detailed ceiling and stained glass that dates back to the 1400s.
For a small fee, guests can walk up the Bell Tower to see the most impressive views of the city.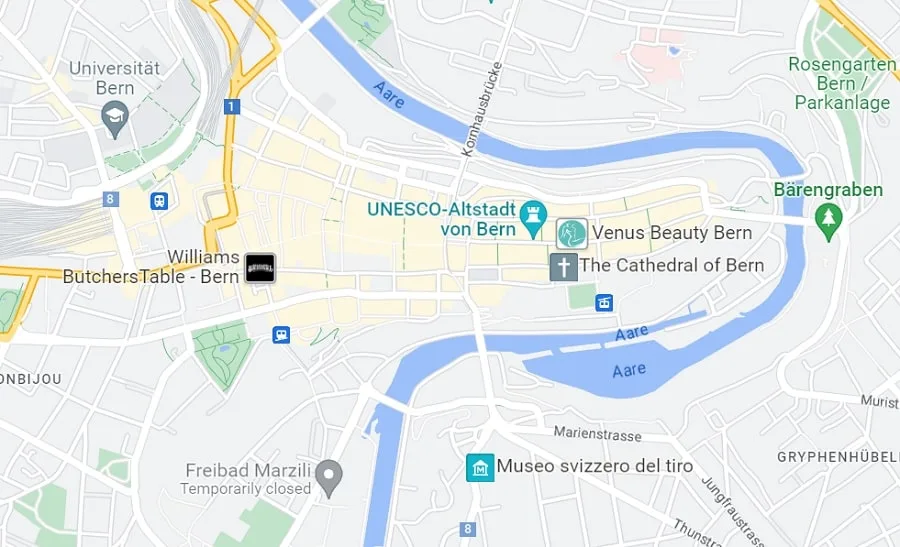 2. See the Aare River
This river stems from an Alpine glacier before making its way through Interlaken, onto Lake Thun, and then nearly encasing the Old Town of Bern.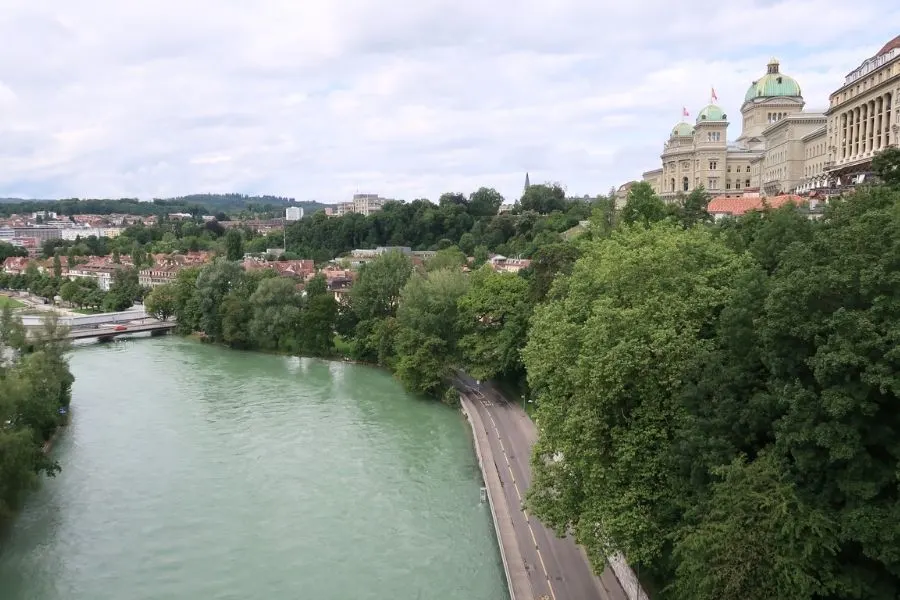 The views of the river against the backdrop of Bern are stunning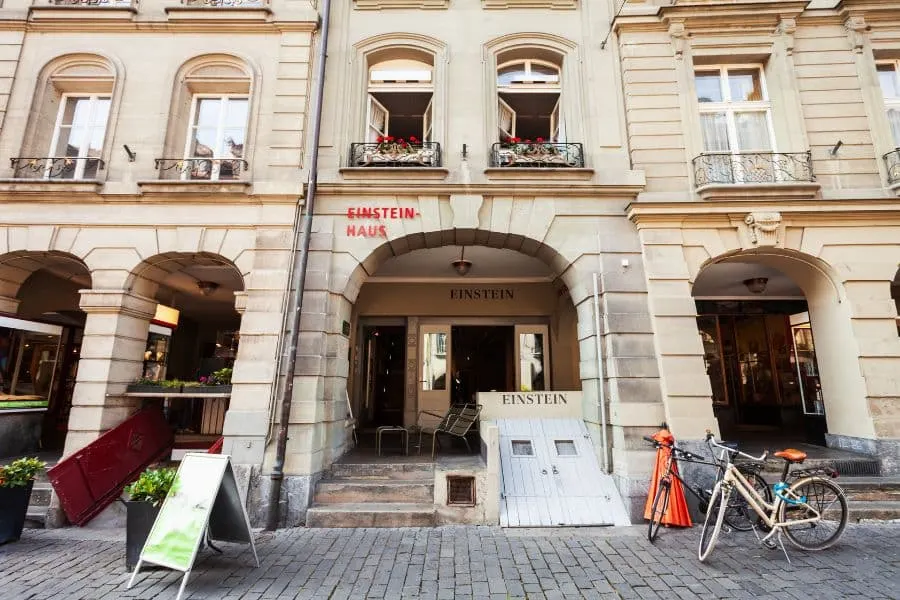 3. Visit Einstein's House in Bern
Einstein is an important figure in Bern. Not because he was born there (he was born in Württemberg, Germany), but because he chose to live here while developing his theory of relativity.
While it was occupied by Einstein, it is only furnished in the style of Einstein's time, not with his actual items.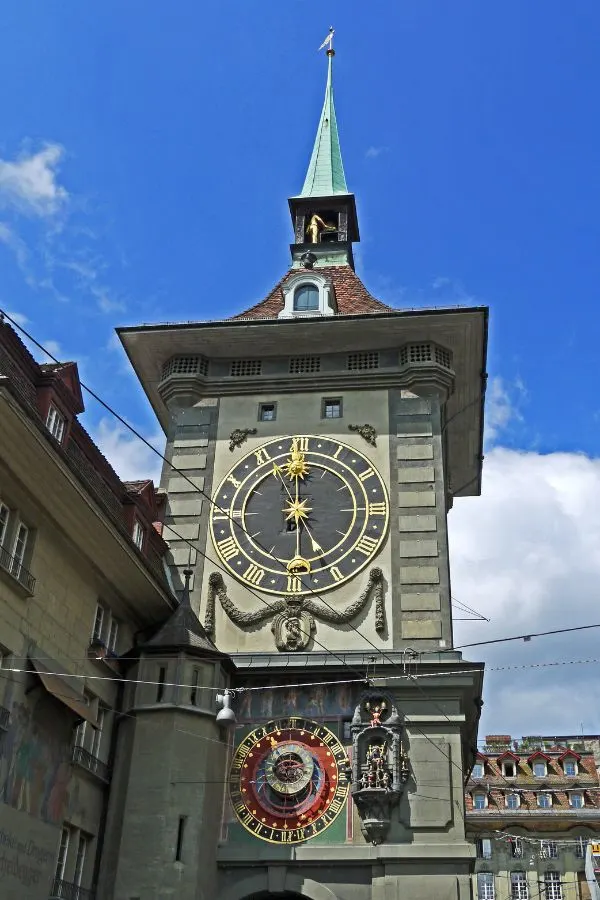 4. Watch the Zytglogge Clock Tower on the Hour
See the famous Zytglogge clock tower was once part of the city gate of the town wall.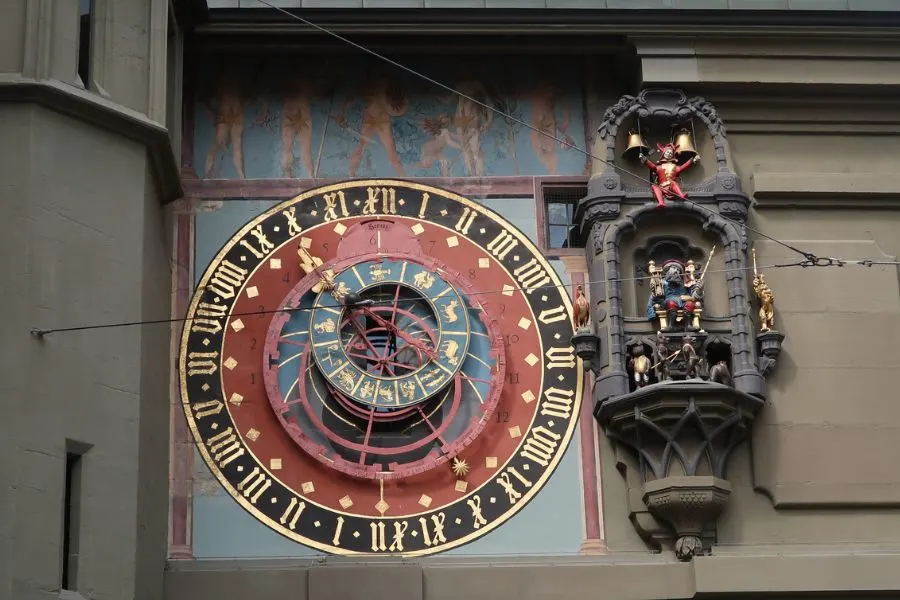 Dating back to 1530, you will find that the rooster still comes out to crow on the hour while father time spins his hourglass & little bears march.
If you want to explore more, you can even do a behind the scenes tour of the clock tower.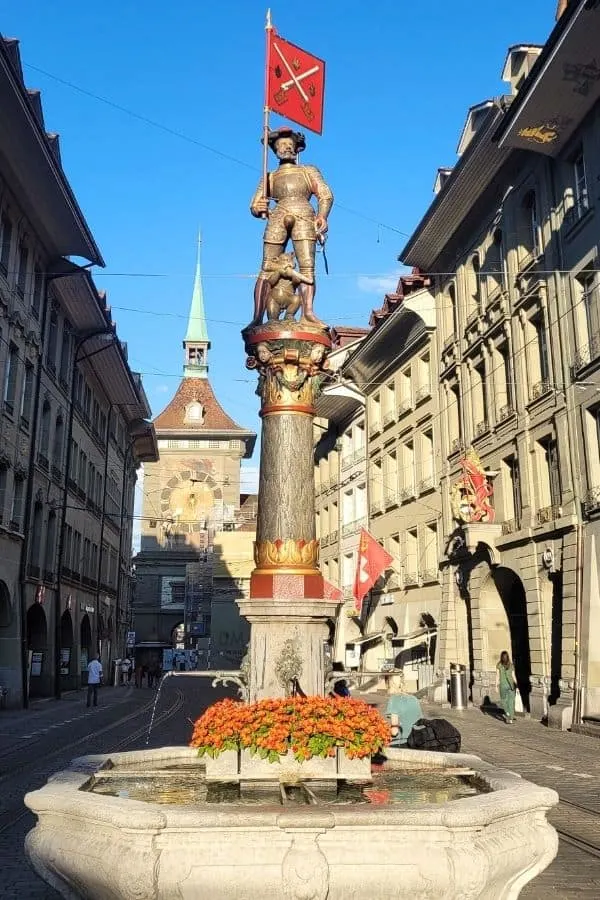 5. Check out the Fountains
As you stroll through Old Bern, you will notice many different decorative fountains.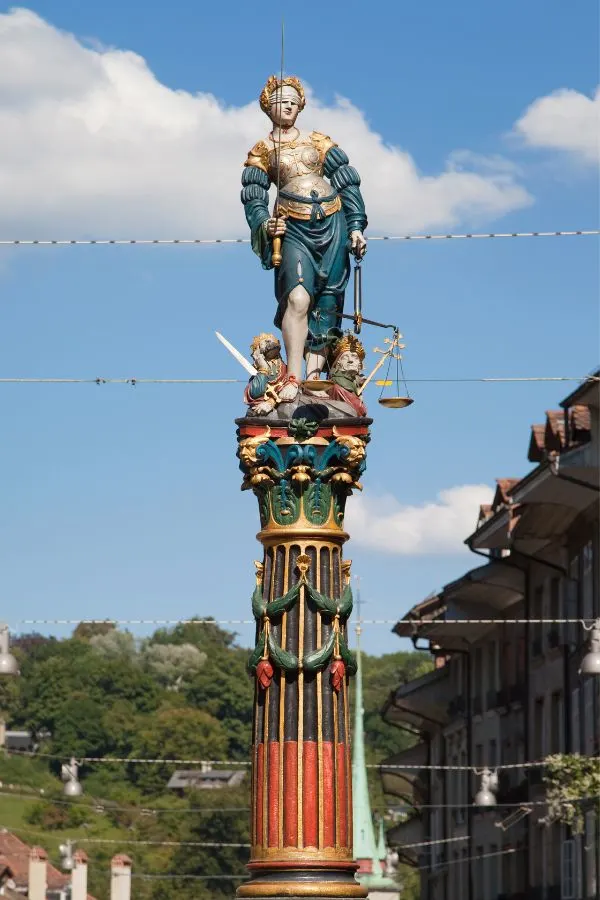 These were commissioned in the 16th century and served as a way to display the wealth of the capital while also showcasing famous historical figures and events.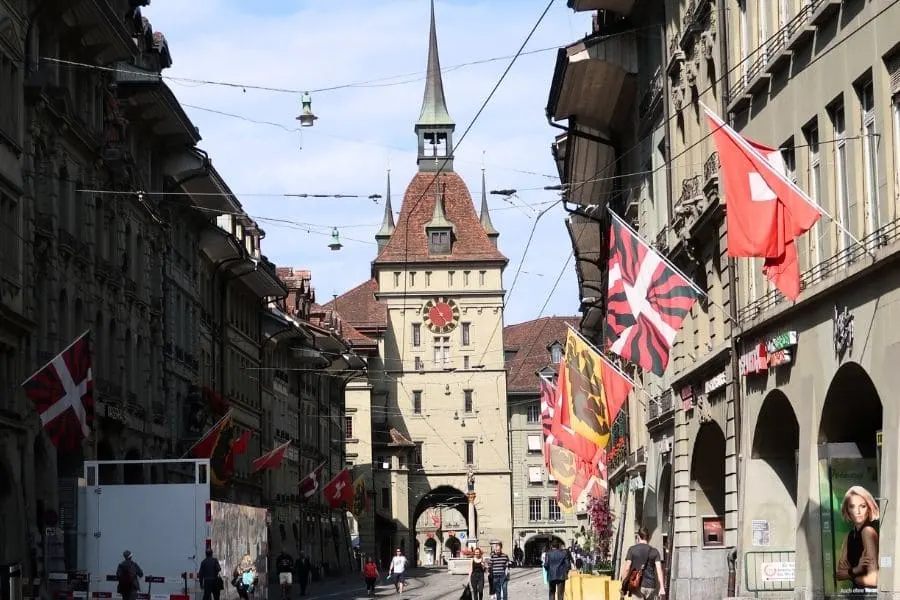 6. Bell Tower
Completed in 1644, the baroque tower features a clock & a bell and once served as a prison. Today, trams pass through the tower, and inside, political exhibitions are shown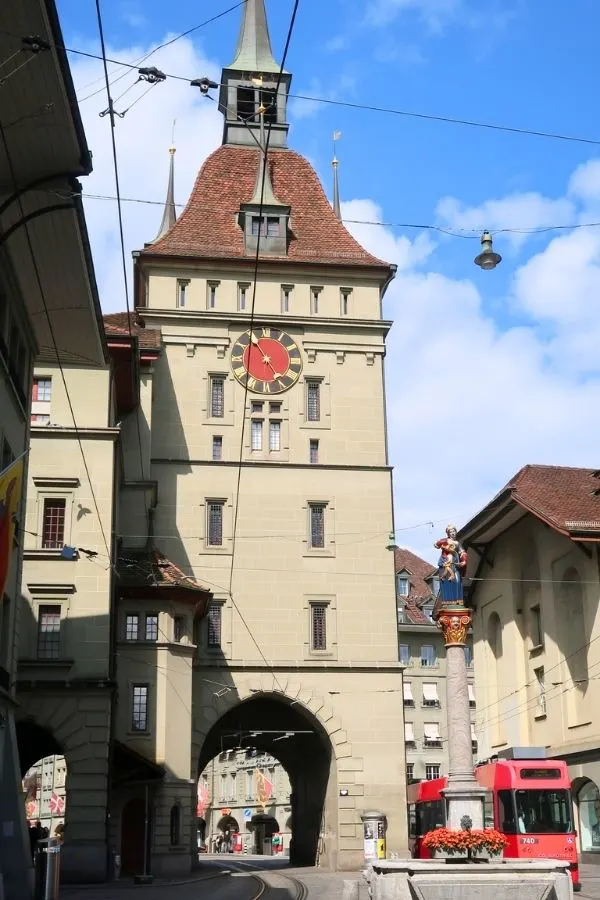 Rumor has it that there is still evidence of the prisoners etched into the interior doors!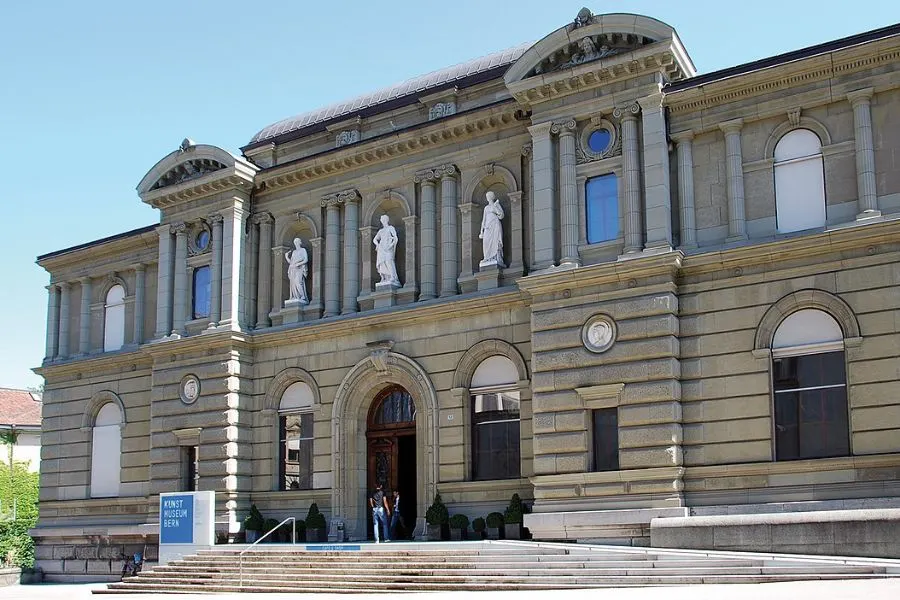 7. Bern Museum of Fine Arts
As the oldest museum in Switzerland, this museum has quite a collection. Guests will find 4,000 paintings and sculptures as well as 50,000 drawings, prints, photographs, and videos.
Among the most popular are works from Vincent Van Gogh, Paul Klee, Pablo Picasso, and Meret Oppenheim.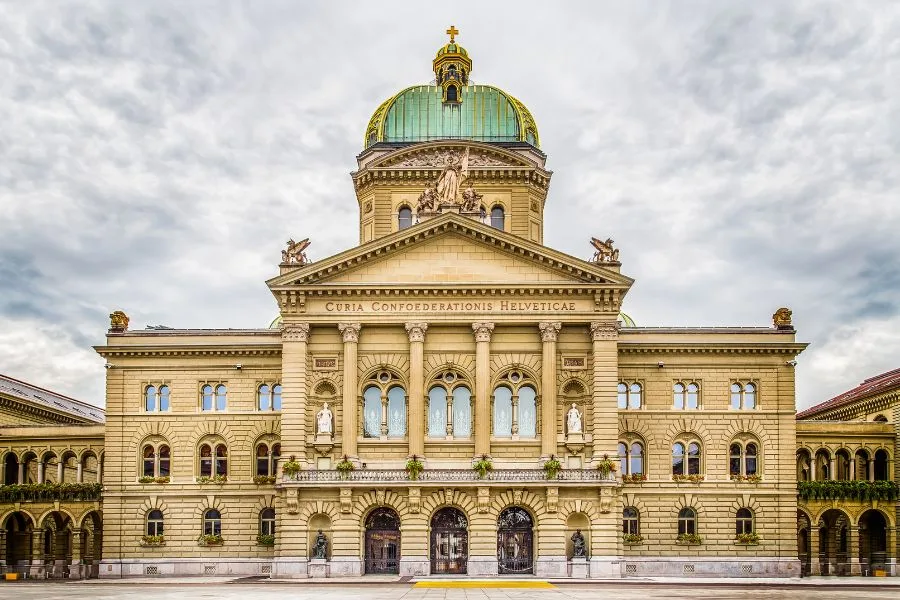 8. Federal Palace
This building designed in the 19th century is the seat of the Swiss government and parliament.
Free guided tours are available when Parliament is not in session allowing guests to see the domed hall, both debating chambers (Council of States and National Council) and the lobby.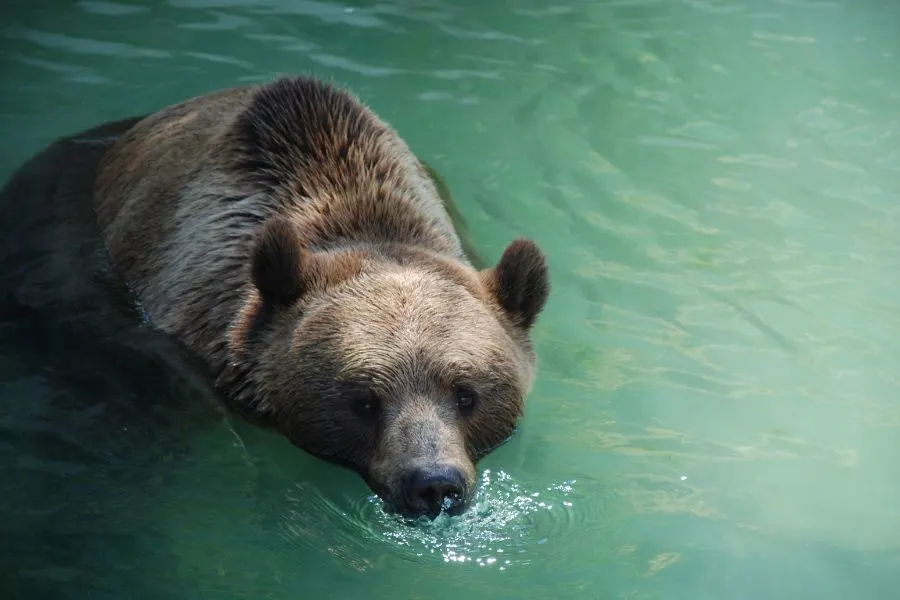 9. Bear Pit
One of the most popular things to do in Bern is to see the bears. After all, they are this Swiss city's namesake.
Bears were brought from hunting expeditions centuries ago and as time went on, the city created its very own bear habitat.
Guests can tour the old bear pit and the new bear park that was added in 2009.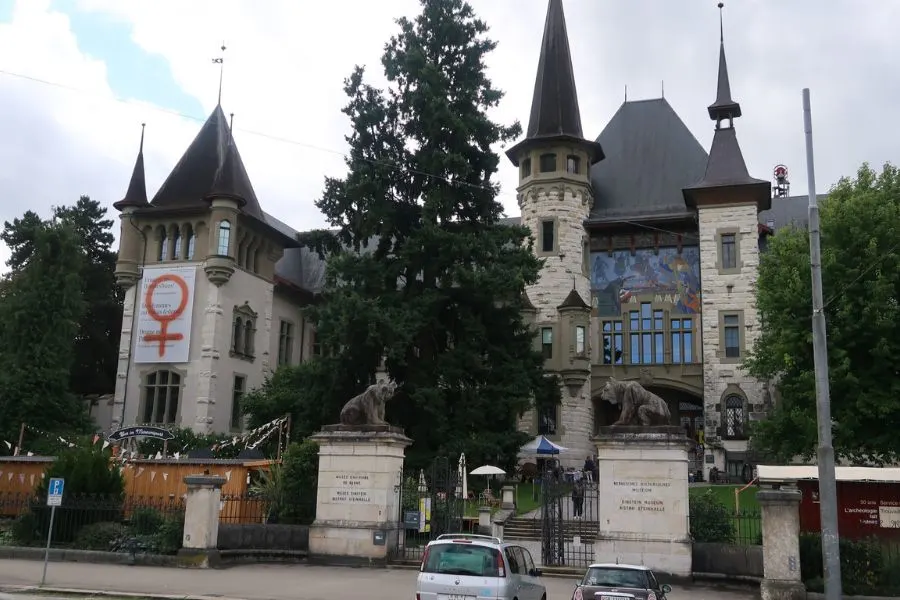 10. Bern Historical Museum & Einstein Museum
This museum has a little bit of everything, from artifacts from the stone age to documents from Albert Einstein.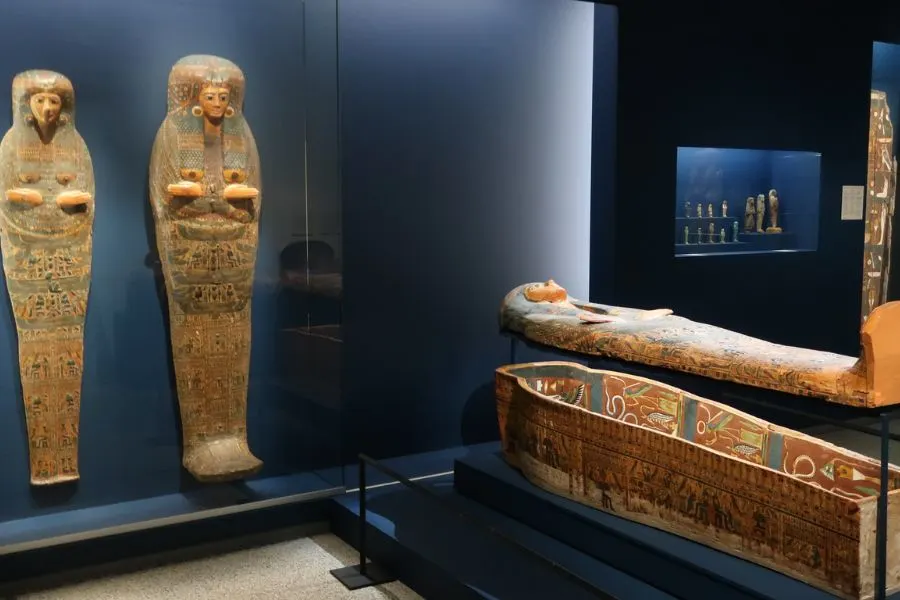 They have over 100 items from ancient Egypt including sarcophagi and objects found in graves.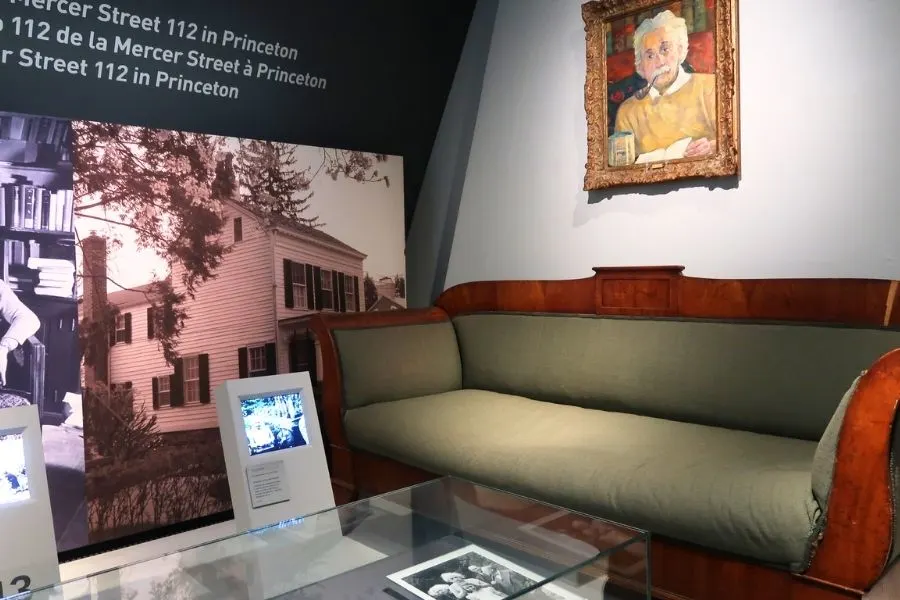 Part of the museum is dedicated to the life & discoveries made by Albert Einstein, who live in Bern for a short time. There are some 550 objects, including photos, manuscripts and documents.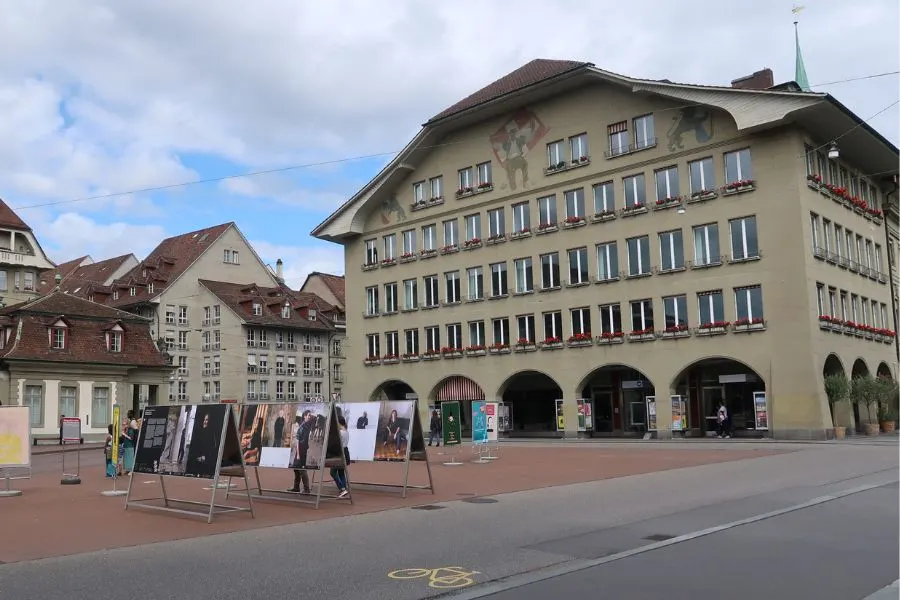 Bern, Switzerland is full of beautiful architecture and interesting things to do. Be sure to make some time to visit this beautiful city when you are in Switzerland.
Want to find other nearby places to see while you are in Bern? We've got a great list of day trips from Bern that aren't too far away!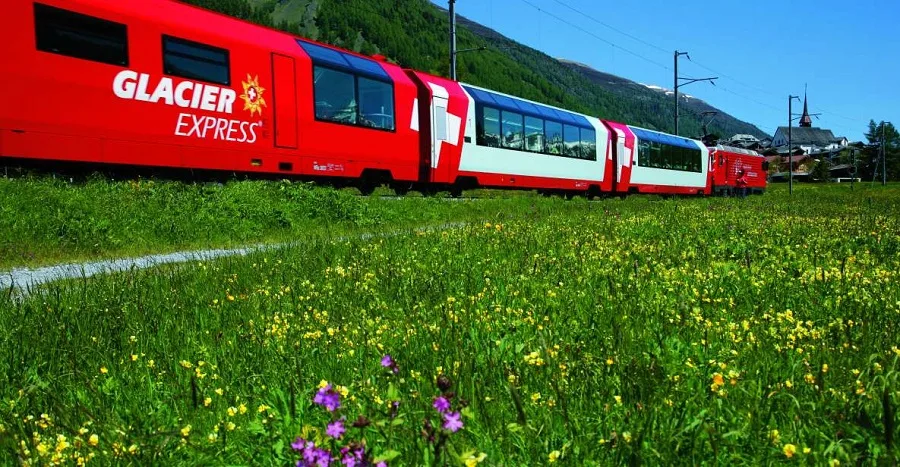 Swiss Travel Pass
If you will be using trains or public transportation in Switzerland, you might want to purchase a Swiss Travel Pass.
The pass gets you unlimited access by public train, bus, and boat to visit more than 41 Swiss cities.
It also gets you up to 50% discount on many mountain excursions and rail travel, along with free entrance to many museums.