Key West is part of the Florida Keys and is known for its crystal blue water and laid-back way of life. It is a great place for a family vacation and if you are going to Key West with kids, we have a list of fun things to do!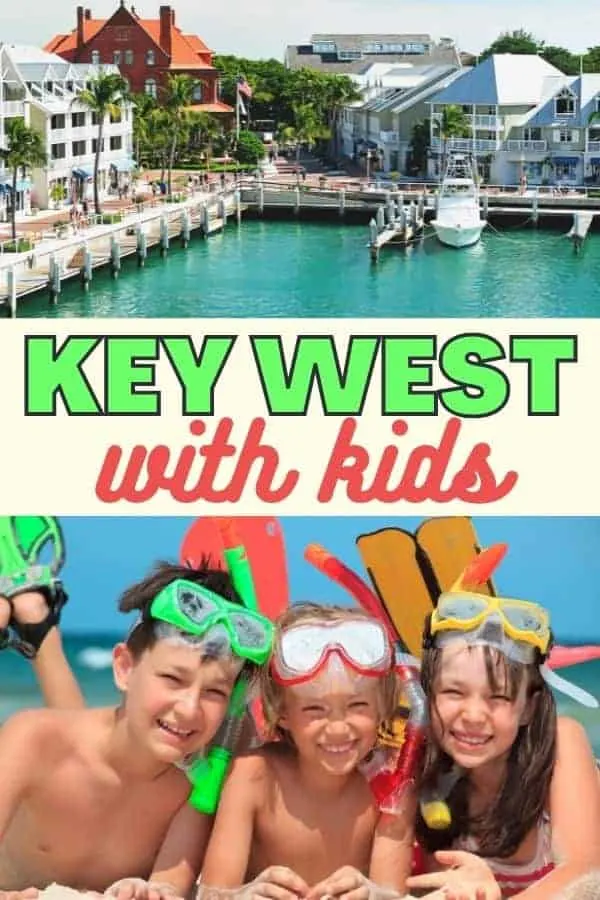 Things to do in Key West with Kids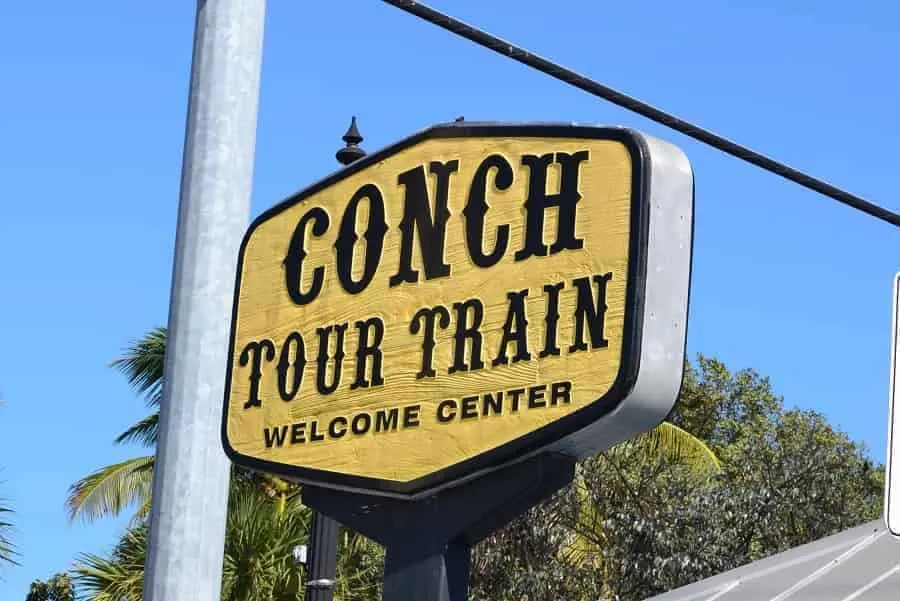 1. Conch Train Tour
One of our favorite ways to get an overview of Key West is with a trolly tour. You will find that there are several to choose from on the island, but our preferred Trolly Tour is the Conch Train Tour.
You will get to see all the popular sites and it gives you an excellent overview of the area without having to walk everywhere.
What also makes it a popular thing to do with kids in Key West is the fact that it is hopping on and off, so you can get from one part of the island to the other relatively easily.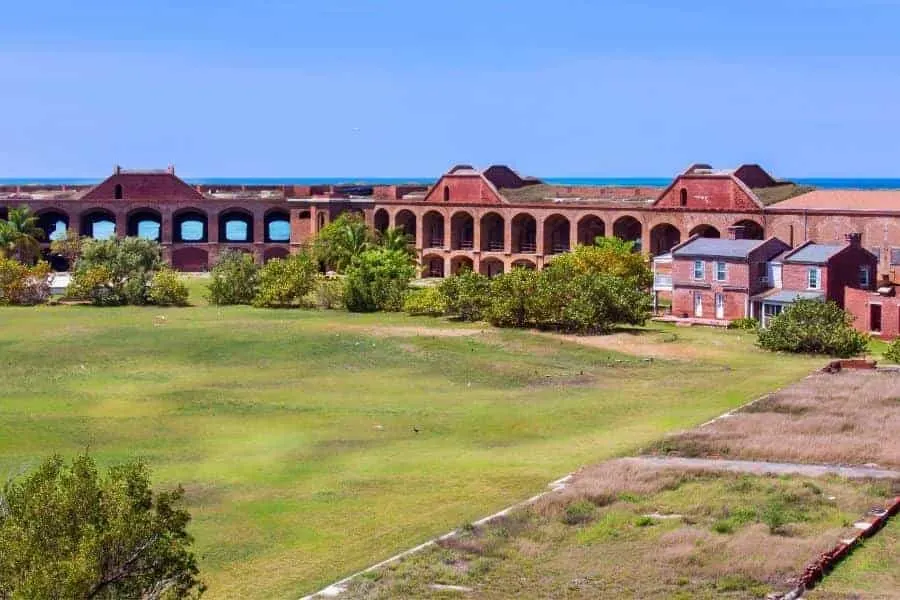 2. Dry Tortugas National Park (2-hour boat ride from Key West)
Dry Tortugas is one of Key West's most significant landmarks and home for Fort Jefferson and is surrounded by natural wildlife and some of the best coral reefs in North America.
The Dry Tortugas participates in the National Park's Junior Ranger Program for kids. This teaches kids about the park's local wildlife, history, and natural features.
Make sure to pick up the Junior Ranger Handbook at the visitor center, or download it & print it out before your trip. If kids complete all the activities in the handbook, they can receive a Junior Ranger badge at the visitor center.
One fun activity for kids at Fort Jefferson is to look for the carvings from master bricklayer J.N.O. Nolan. During his time working on Fort Jefferson, Nolan etched his name in several places at the fort.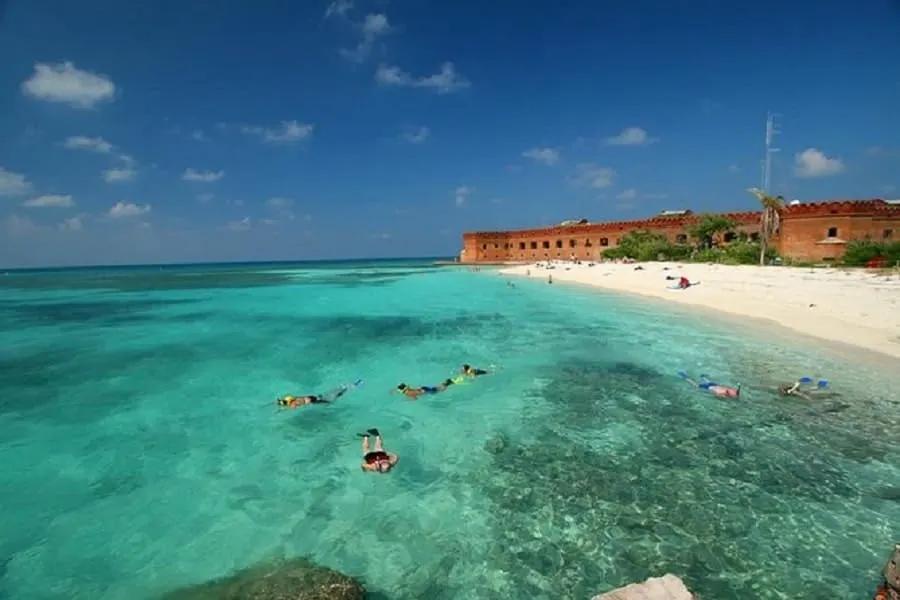 If you want to snorkel in Key West with kids, this is a perfect place. The crystal clear water is between 5-15 feet and allows you to see beautiful fish, sea turtles, and coral.
The 100-square-mile park is accessible only by boat (or seaplane) so you will have to take a ferry to get there. The Ferry will supply you with complimentary snorkel gear.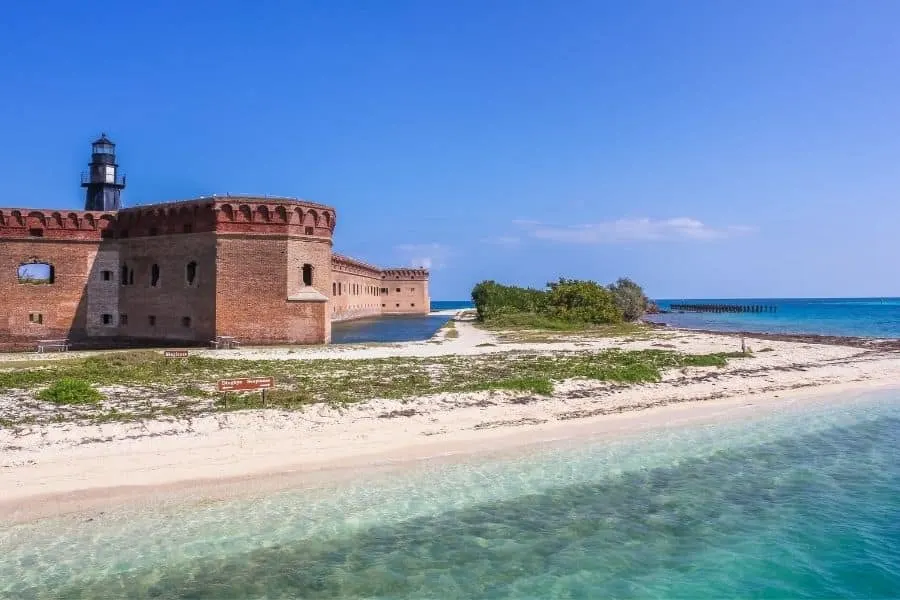 Day Trip to Dry Tortugas
Yankee Freedom is the preferred day trip company from the park system. They pick up at 7:30 at the Ferry Terminal and leave Tortuga at 3 pm.
Ferry Terminal: 100 GRINNELL STREET
Price
Adults $190
Kids 4-16 $135
Students 17+, Military, & Seniors $180
What's included for the price: Breakfast (Snack), Box Lunch, Snorkle Gear, Entrance Fee & 45-minute tour of the park.
The entrance fee for Dry Tortugas National Park is $15.00 per person and is good for 7 consecutive days. Any person under 16 years of age is exempt from paying an entrance fee. These fees are covered if you take the Yankee Freedom.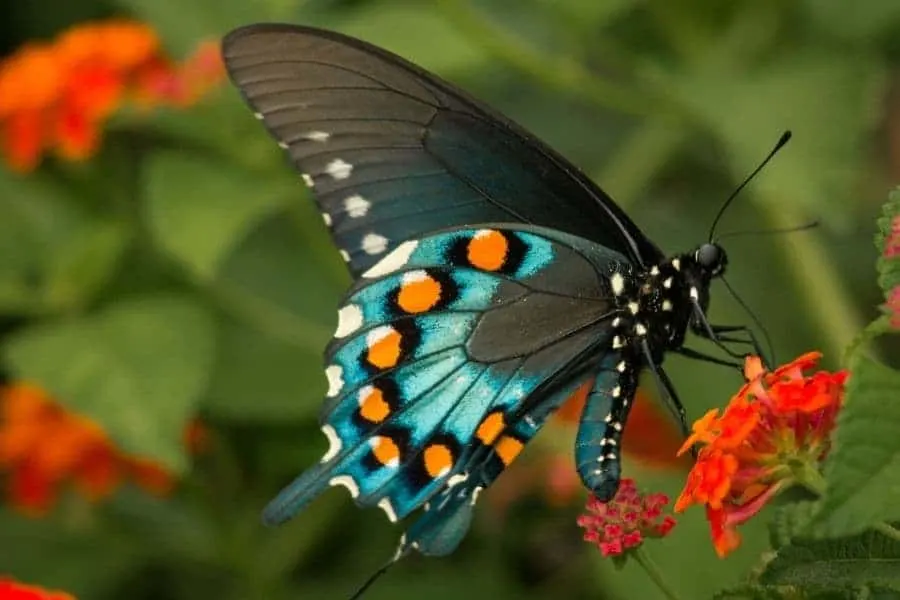 3. Key West Butterfly and Nature Conservatory
Kids can learn all about butterflies at the learning center. It begins with a video and then a walk-through showing Monarch butterflies' migratory pattern.
During your time in the conservatory, you will experience a number of tropical flowering plants, 20 colorful exotic birds, and nearly 60 butterfly species from around the world.
Admission
You can buy a ticket in advance or at the door. Booking in advance will save you money!
Hours 9:00 AM to 5:00 PM
General Admission: $15
Seniors 65+ and Military: $12
Children 4-12 years: $11
3 years and under: Free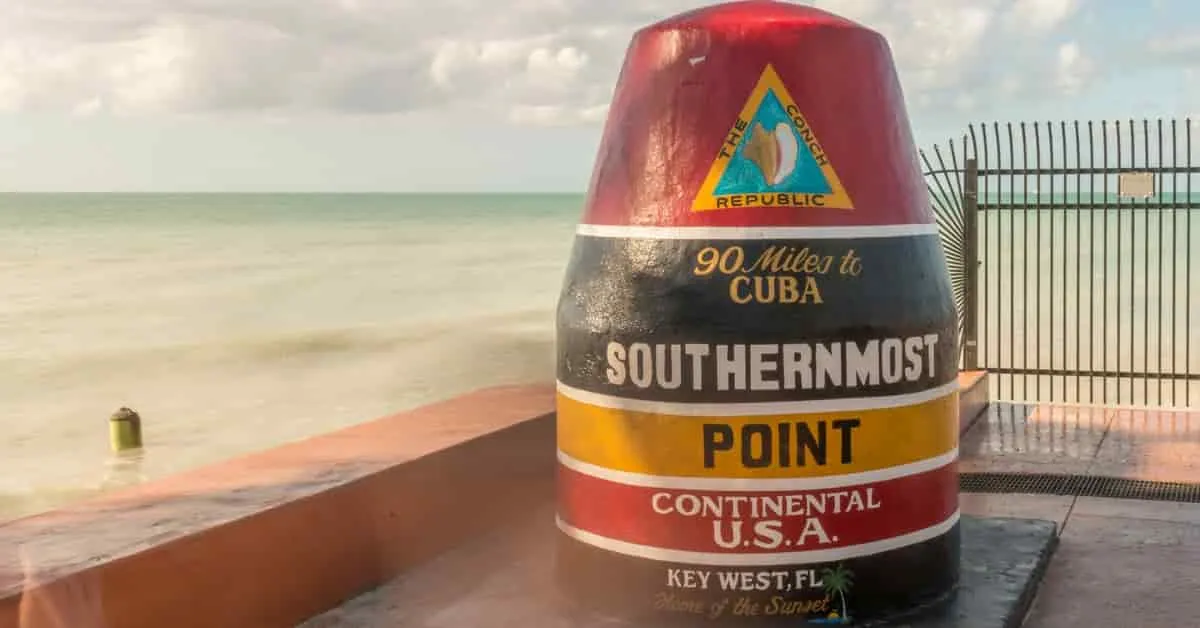 4. Southernmost Point
Take advantage of something you can do for free while in Key West, and venture to the Southernmost Point. This is just 2 minute's walk from the Key West Butterfly and Nature Conservatory & is also on the Trolly Tour.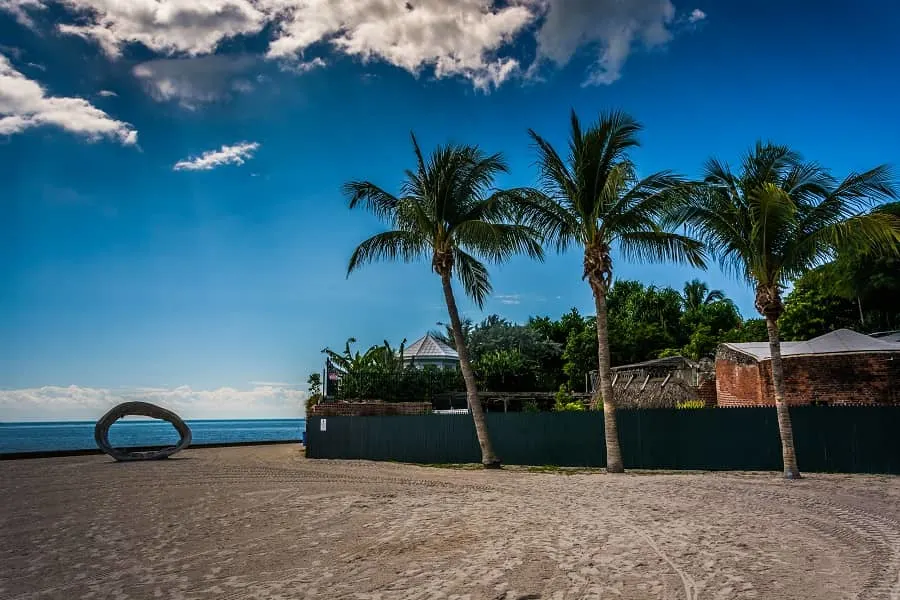 5. Astro City Park & Higgs Beach
If you are looking for a great play area for little kids (who need to let some energy out), check out Astro City Park. It happens to be right next to Higgs Beach so why not just make a beach day out of it?
While Higgs Beach is not as popular as Smather's it is sandy (imported from the Caribbean), and it is just fine to take the family! There are chair rentals and even free Wifi.
Don't forget to pack some baby beach items for the beach if you have little ones in tow.
6. All-Inclusive Watersports Adventure Tour
If you really want to be on the water, consider the 6-hour Watersports Adventure Tour.
You will be taken by a catamaran for a day of water fun in the Gulf of Mexico where you will dock & then enjoy jet skis, banana boating, kayaking, snorkeling & the 3500 square foot water park.
Included is a delicious breakfast & catered lunch along with beverages.
This is a popular activity for families going to Key West with kids over 6 years old & teens.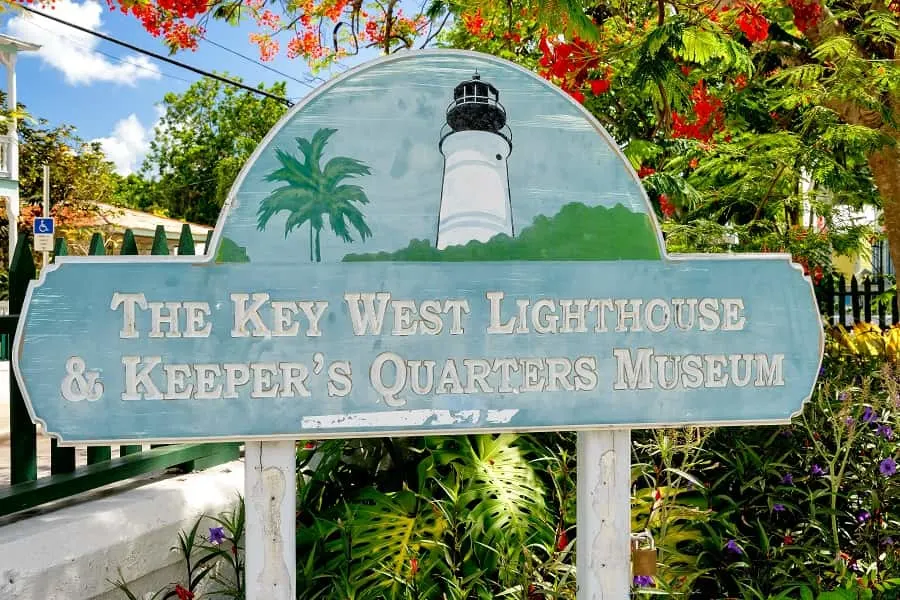 7. Key West Lighthouse
If you love lighthouses, the Key West Lighthouse is open to the public.
Opened in 1848, the Key West Lighthouse originally had a woman keeper. That was pretty unheard of in the 19th century!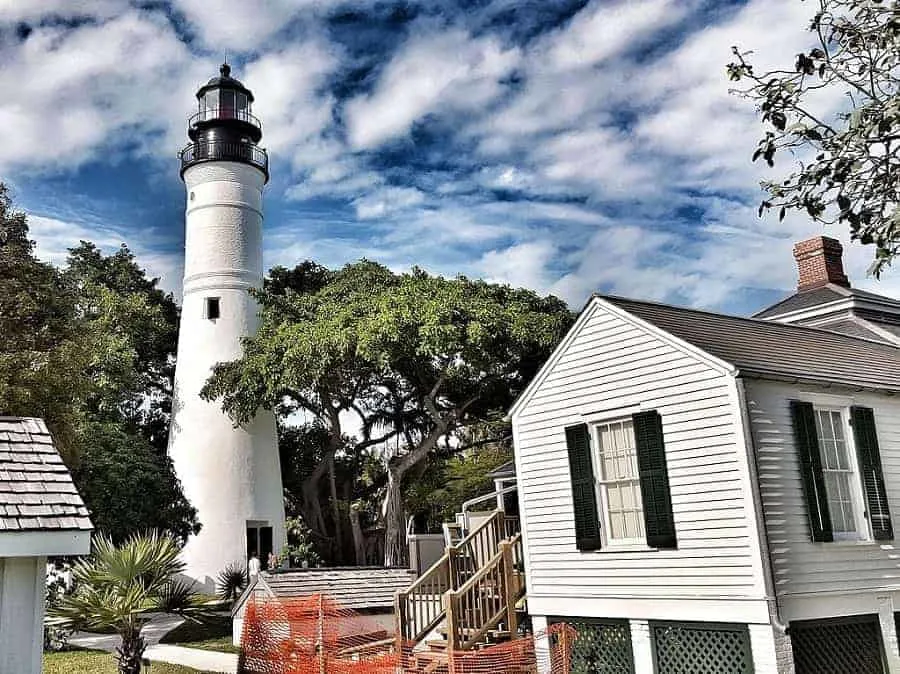 You can walk up the 88 steps to the top of the light and check out the belongings of previous families who took on the task of running the lighthouse.
Admission is $12 for adults and kids over 6 are $5.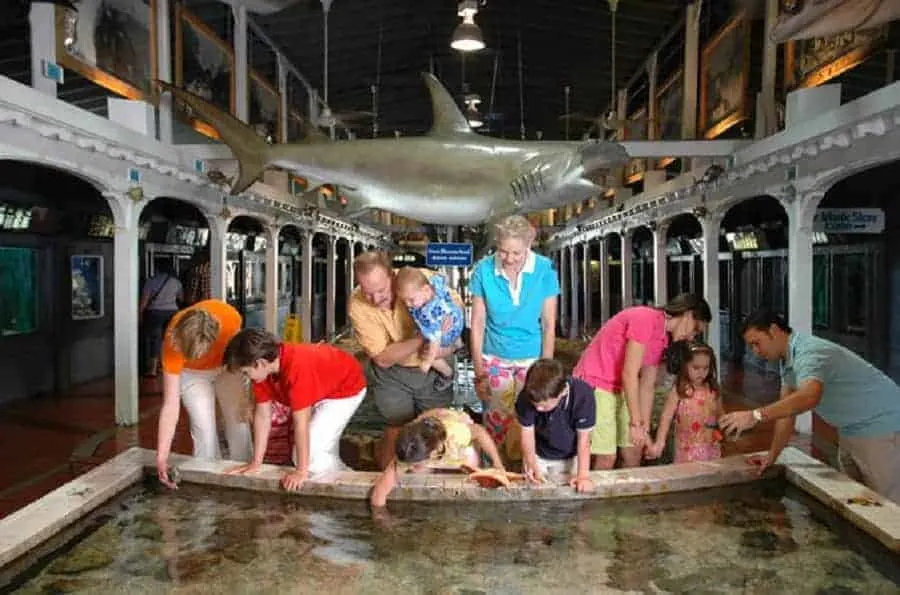 8. Key West Aquarium
If you are looking for things to do in Key West with kids, consider heading to the Key West Aquarium. You will get to see many different native aquatic life, like sea turtles, sting rays, jellyfish, and sharks.
Probably the highlight (for kids especially) is the touch tank where you can hold crustaceans like sea urchins and conch shells.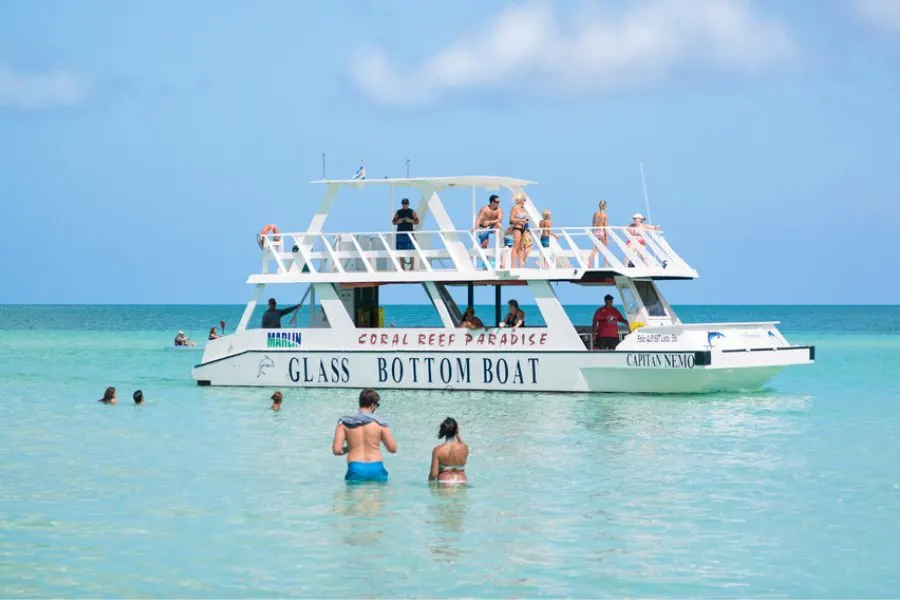 9. Glass-Bottom Boat Tour
Those who don't think the kids can handle snorkeling but still want to experience the beautiful coral reef should consider this glass-bottom boat tour.
This fully guided boat tour will let you sit in an air-conditioned viewing area while enjoying the beautiful reef and colorful fish below.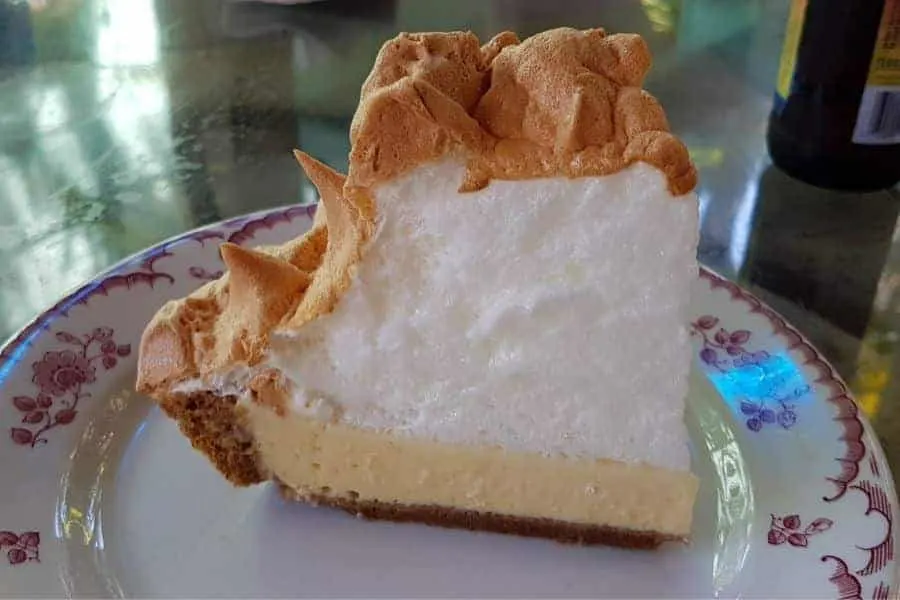 10. Eat Key Lime Pie
Key Lime pie is one of the things you must try while in Key West and I'm sure you will find that your kids will enjoy this too! Kids seem to really love the Key Lime Pie on a Stick.
There are a few places to go to get your Key Lime Pie fix.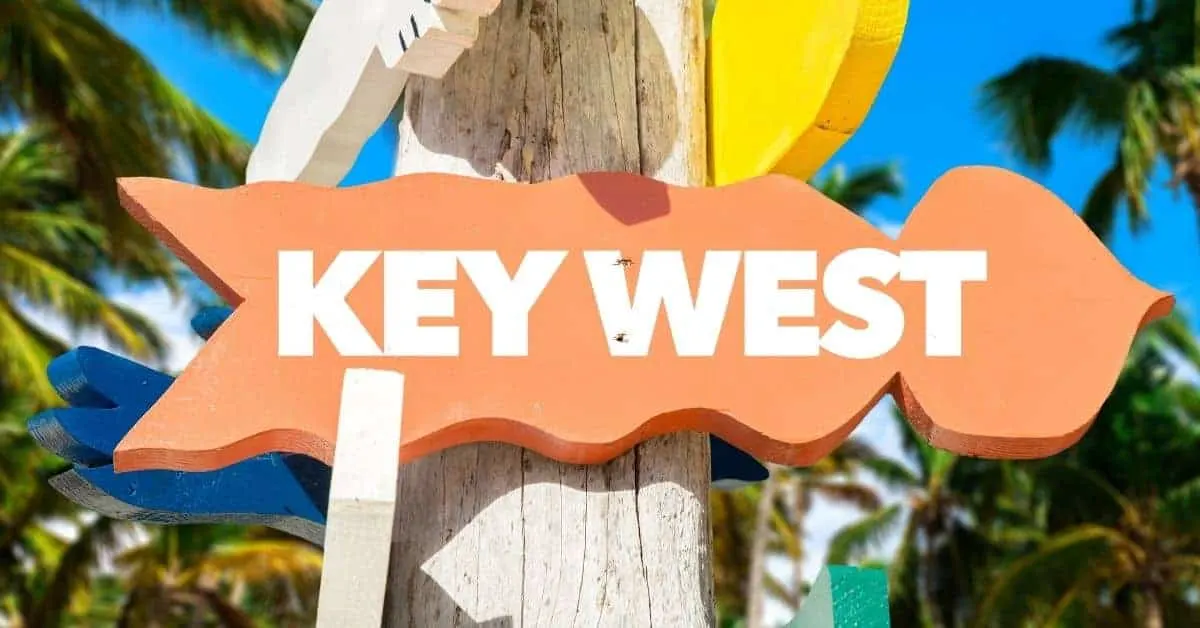 Key West is a wonderful place to visit for families looking to get away from it all. We hope that this gives you some ideas on different activities and attractions to make your trip fun for the kids too.
Only in Key West for a day? We have a great Key West day trip itinerary you might want to check out.