Wondering what you can expect to do when you only have one day in Barcelona? This Catalan city is huge and with so many things to do and see while here, you might wonder which sites you should make a priority. This city is one of our favorite places to visit and we have come up with the perfect way to spend a day in Barcelona.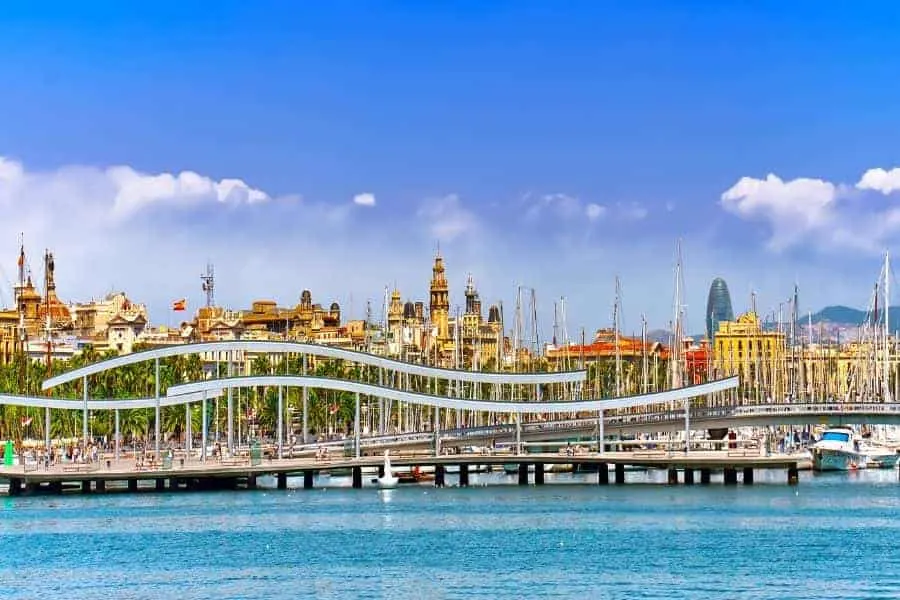 24 hours in Barcelona won't allow you to see it all, but our one day Barcelona itinerary will give you a chance to see some great sites and visit some of the most instagrammable places in the city.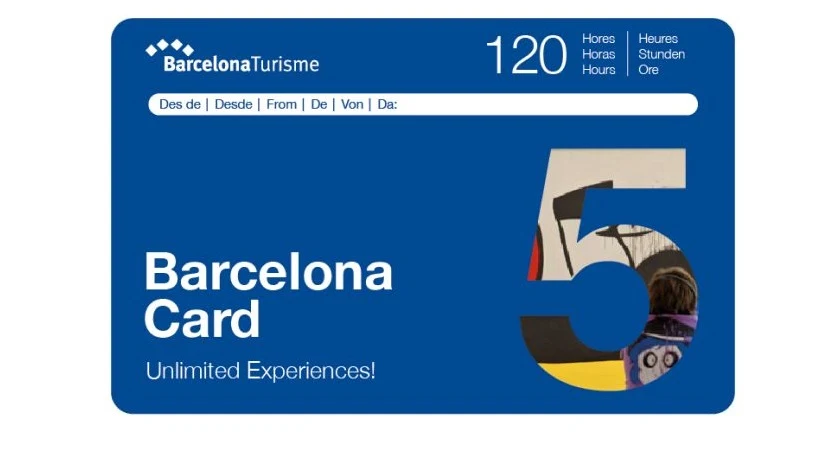 One of the best ways to affordably see all the top places to visit in Barcelona is to get the Barcelona Card.
This digital card will get you free admission into more than 20 of the best Barcelona attractions and discounted tickets to many others!
In addition, you get free use of public transportation (both Metro & city busses)! Your card also allows you to travel free on the train from Barcelona Airport Terminal 2 to Barcelona City. You will have to transfer between Terminal 1 and Terminal 2 to take advantage of this service.
Pricing is based on how many days you intend to use the pass. Choose between 3, 4, & 5 days.
In addition to the free admission, you also get a free city metro map with more than 80 special offers at select shops, restaurants, and outlets.
How to Spend One Day in Barcelona
Sagrada Familia
One of the most important places to visit in Barcelona is Sagrada Familia and this is where you should start your day in Barcelona.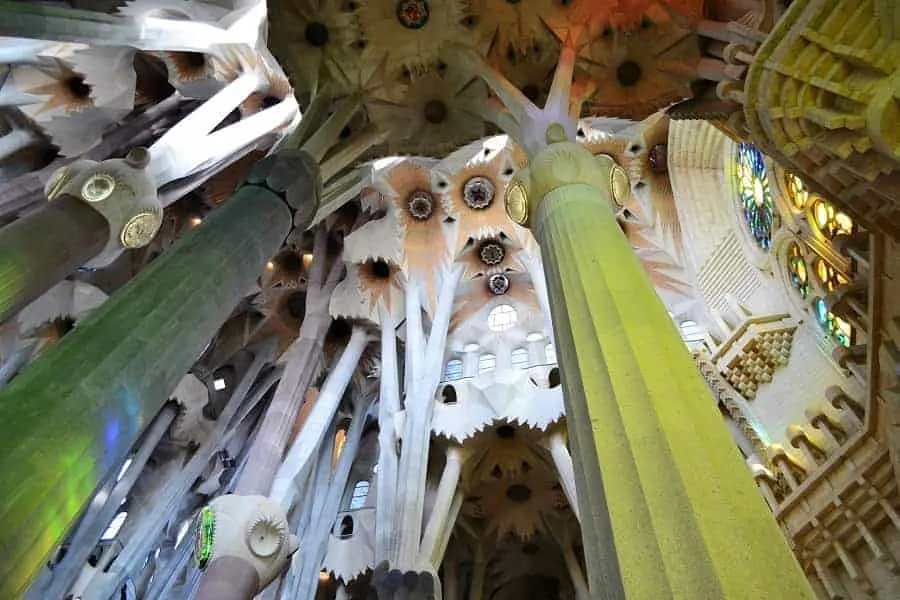 Designed by Antoni Gaudí, this Gothic basilica is one of the most beautiful cathedrals in all of the world.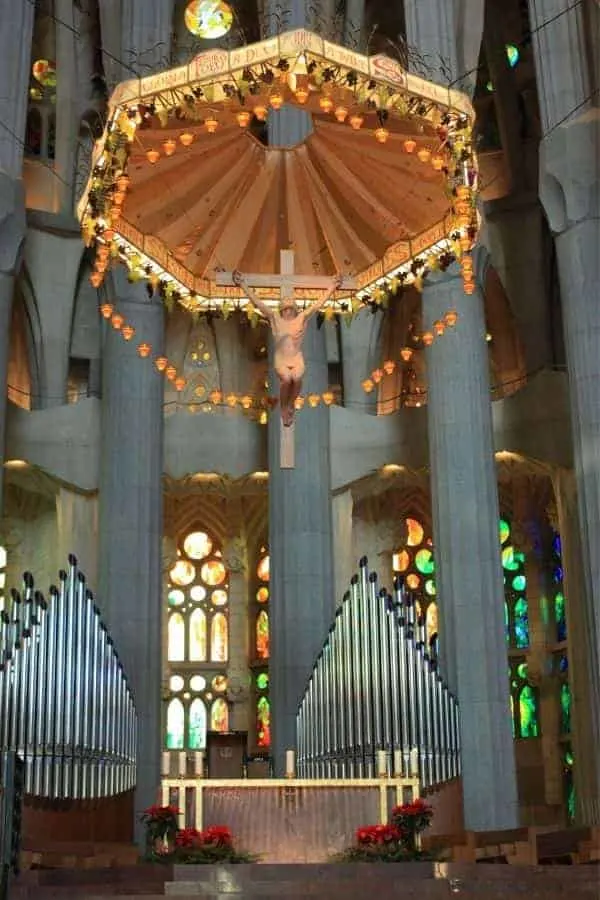 It has been a work in progress since 1882 and is still not complete. This basilica is unlike anything you have probably ever seen and thus is my top pick of what to see in Barcelona.
Admission for Sagrada Familia
Sagrada Familia Guided Tour Tickets are free with the Barcelona card. If not using the card, you should purchase your tickets for Sagrada Familia before you go to avoid the line!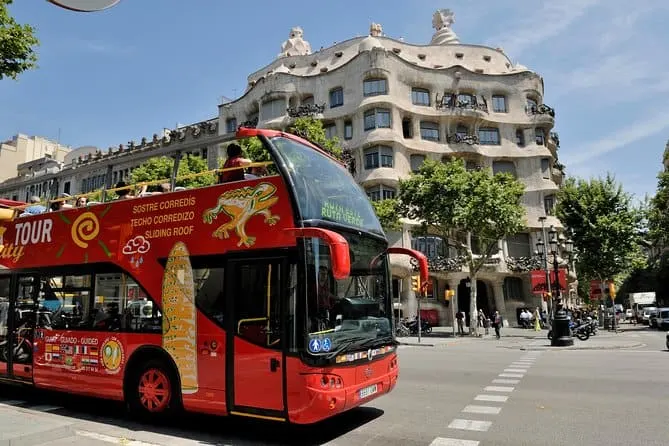 Hop on Hop off Bus Tour of Barcelona
A great way to see many sites in one day is through a hop-on hop-off bus tour. If you purchase the Barcelona card, you get full access to the hop-on hop-off bus.
You can pick up the Hop on Hop off Bus at Sagrada Familia and it will take you to many of the most popular sites in Barcelona.
For the sake of only having one day in Barcelona, we think you should take the Blue Bus line.
Not going to get the Barcelona card? You can still purchase a Barcelona bus ticket separately.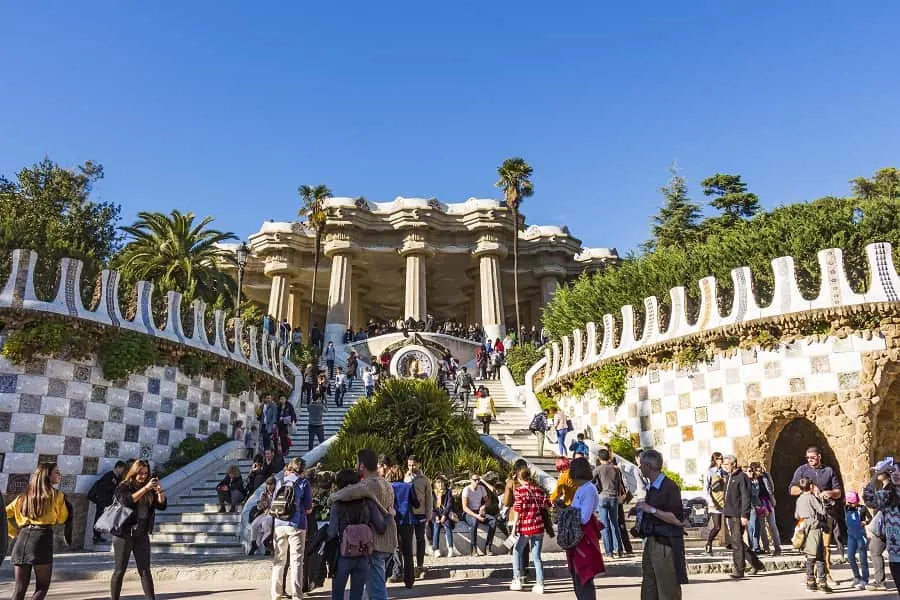 Parc Güell
Another must-see attraction in Barcelona is Park Güell.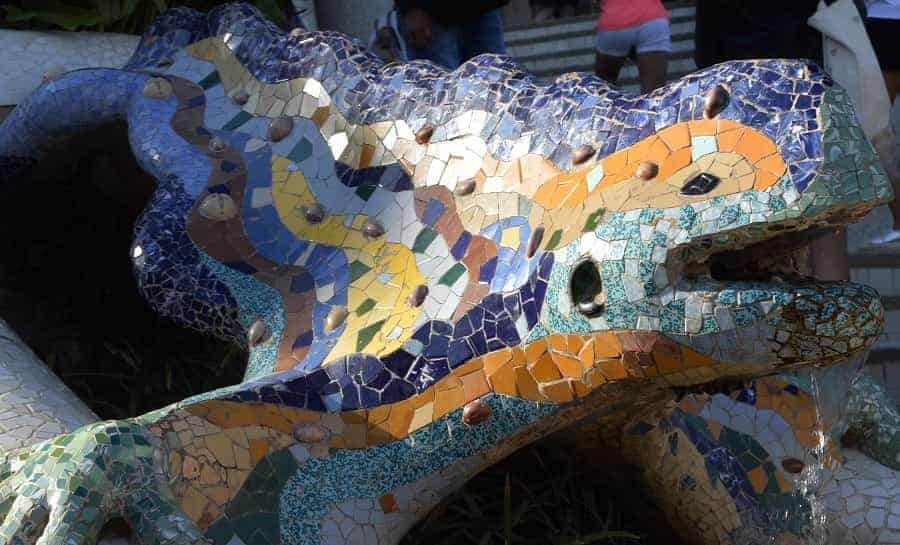 This picturesque public park designed by Gaudí is filled with whimsical details that make you feel like you have stepped into some sort of wonderland.
You will find some parts very natural while others are full of beautiful colors.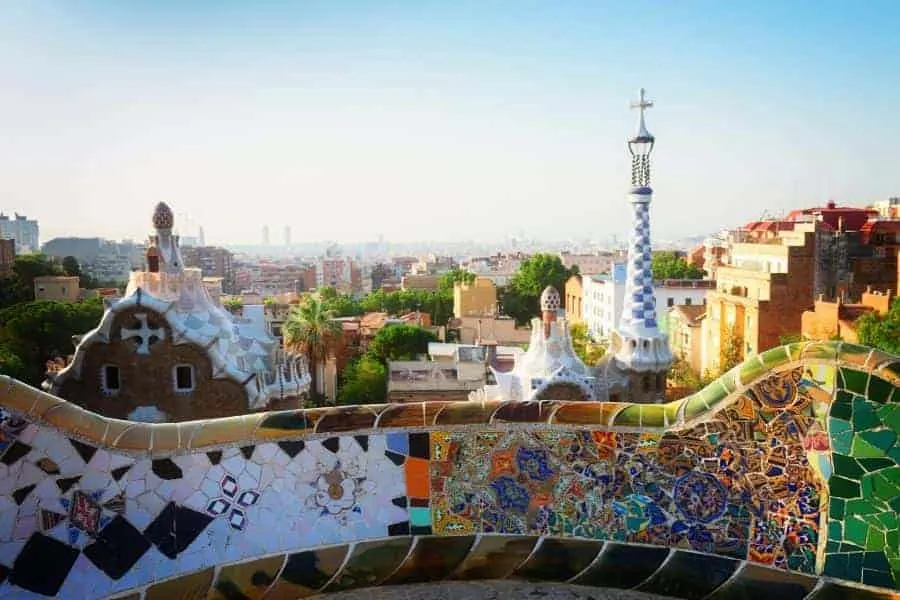 Spend your time in the two homes located on the property or admire the view as you sit along the mosaic stone wall that overlooks the city.
Looking for more Gaudi? We have a great list of Gaudi landmarks in Barcelona you will want to see.
Admission to Park Güell
Park Güell is on the Barcelona Card. If you don't have it, then you will definitely want to get your tickets in advance as this is a very popular place to visit!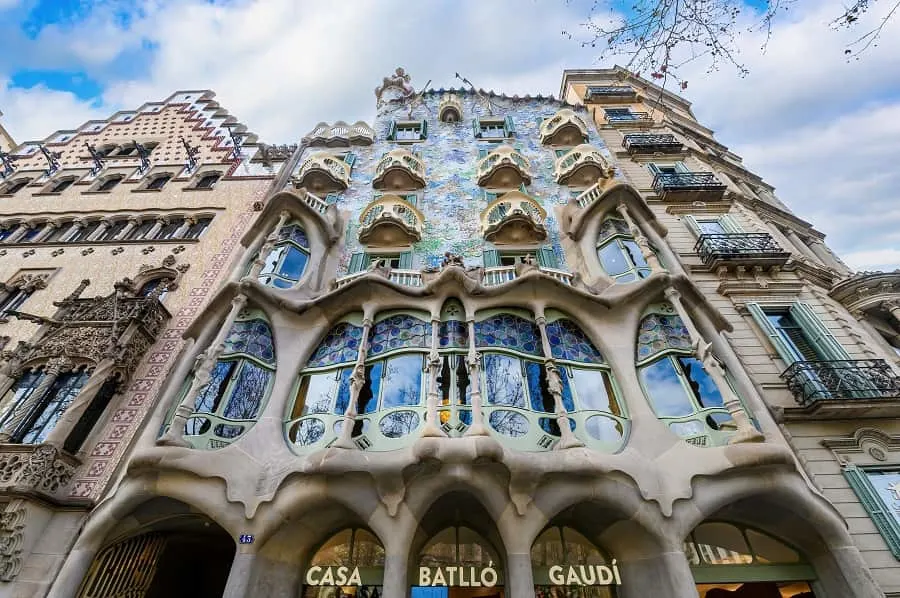 Casa Batlló
The bus will also take you to two of Gaudi's most important architectural masterpieces.
You can tour Casa Batlló & witness Gaudí's creative design through virtual reality. Pictures on the walls come to life, walls seem to move around you, while you learn about Gaudi's vision.
You can tour this home during the day or at night. Both tours offer a different fully interactive experience.
Admission to Casa Batlló
Casa Batlló is on the Barcelona Card. If you don't have it, then you will definitely want to get your tickets in advance as this is a very popular place to visit!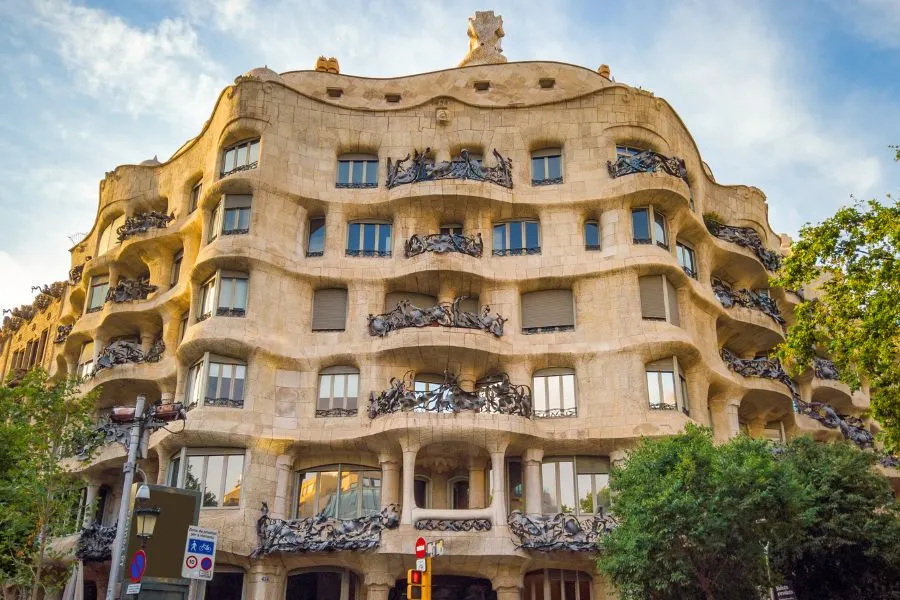 Casa Milà
Also known as La Pedrera or "The stone quarry," this is the last private residence designed by Gaudí and a UNESCO World Heritage site.
If you have time to take the self-guided tour, you will discover more about Gaudi's imagination and how deeply his architecture was inspired by nature.
Casa Milà Tickets
Casa Milà is on the Barcelona Card. If you don't have it, then you will definitely want to get your tickets in advance as this is a very popular place to visit!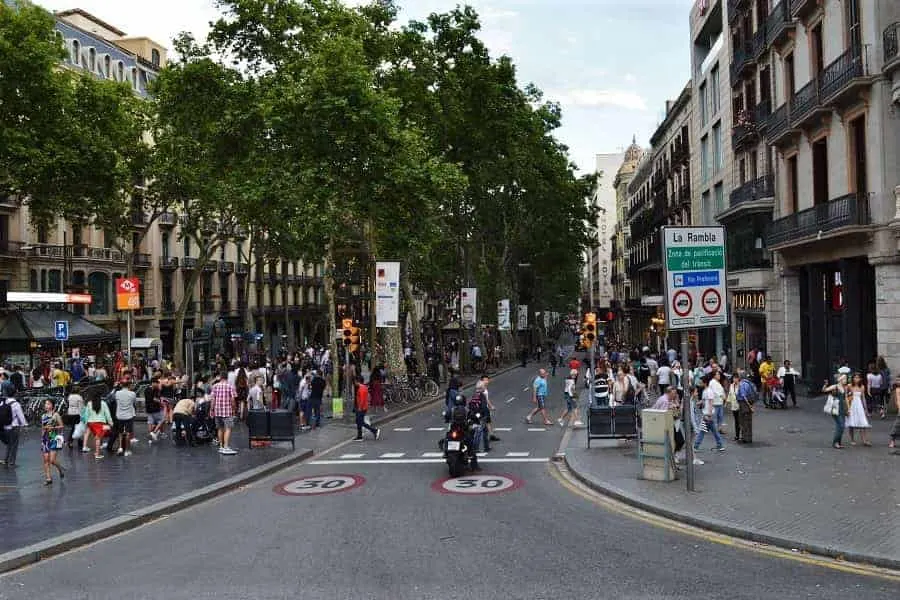 La Rambla
When you only have one day in Barcelona, you MUST visit La Rambla.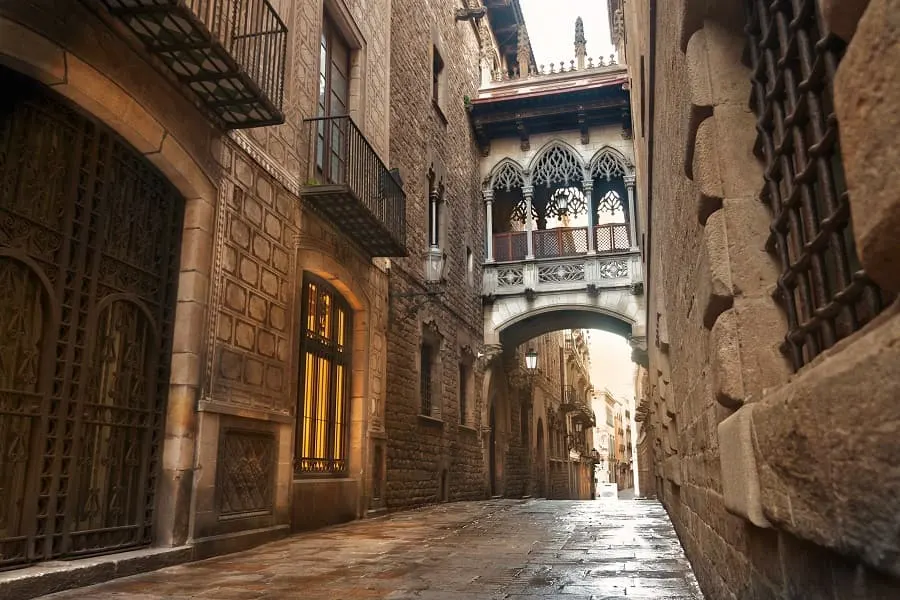 This tree-lined pedestrian street near the Gothic Quarter is worth exploring.
It is a great spot to go for dinner and since it is so pedestrian-friendly~ you can walk off your dinner to fit in some dessert!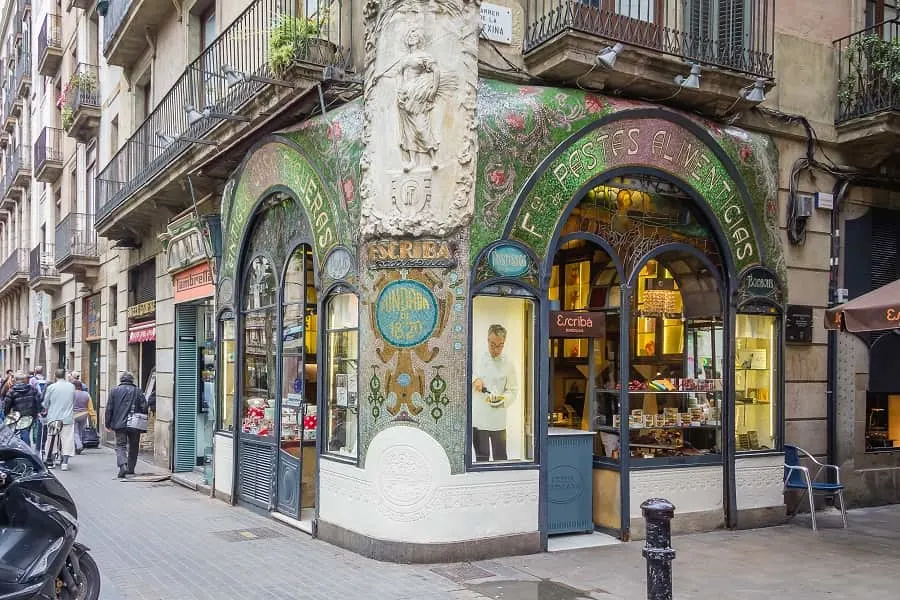 The center of La Rambla has market-style shops, open-air dining, cafes, street performers, and live music.
There is plenty to keep your attention as you enjoy taking in the culture.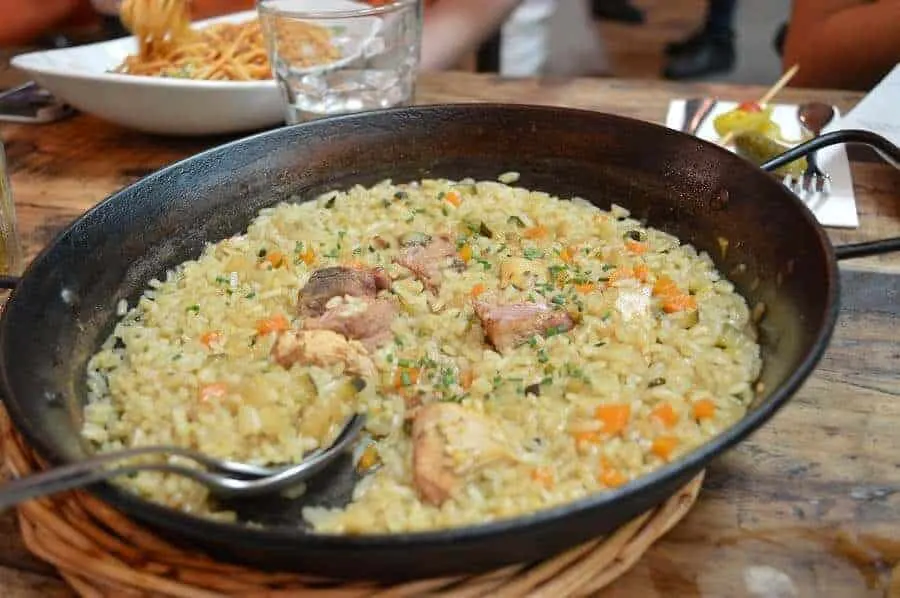 What to Eat in Barcelona
One of the things you must try while in Barcelona is Paella.
Paella is one of the 15 traditional dishes to eat in Spain. It is made with rice, vegetables, and a type of meat.
You will find it made mainly with either chicken, sausage, or seafood.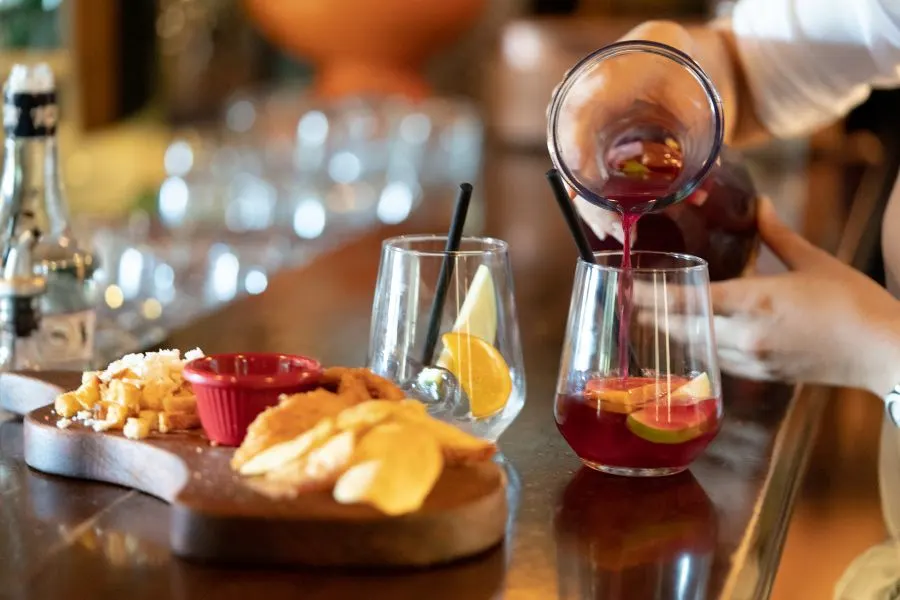 The drink that you should make sure to try is Sangria. It's typically made with wine, liqueur, sparkling water, fruit juice, and lots of sliced fruit.
There are two varieties: red and white, based on the type of wine used.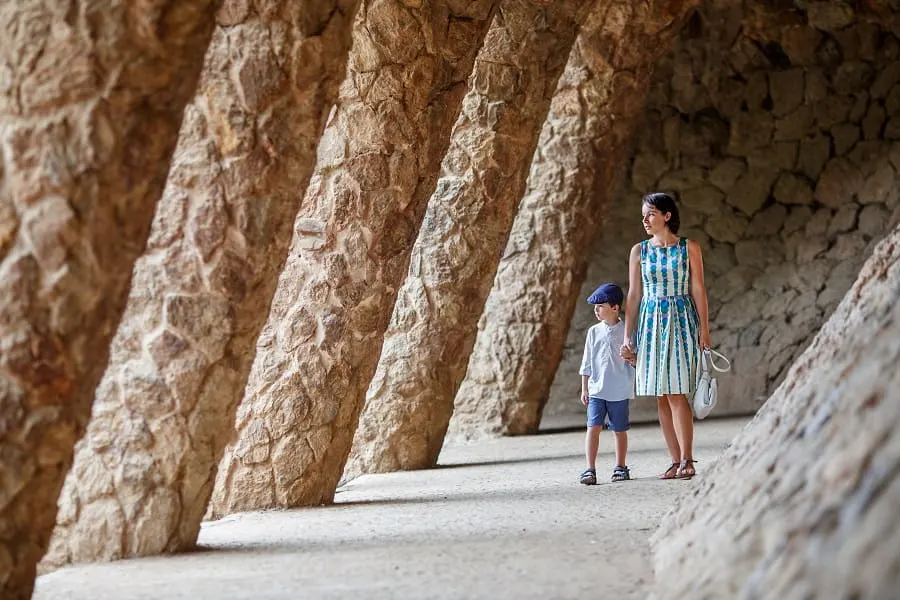 What to Wear in Barcelona
Clothing
Barcelona is warm (if not hot) from May through September. It can also be quite humid.
Flowy dresses and airy tops are best to keep cool!
The rest of the year is considerably cooler and mild. Dress accordingly to the time of year you will be there.
You may find that places like the Sagrada Familia say they have a dress code.
While we adhered to keeping our shoulders covered, I saw many visitors wearing spaghetti strap tops and tank tops with shorts.
Shoes
You will do quite a bit of walking in Barcelona.
We suggest you wear good shoes. Our favorites are sandals that offer good support, like these Keen Sandals.
Barcelona Travel Books
This Barcelona pocket guide by Rick Steves is small enough to take with you and has great walking tours with maps!
Our kids enjoyed the Mission Barcelona travel guide that gave them "missions" to accomplish while we were out and about town. It kept them entertained and made site-seeing fun!
---
Barcelona is an amazing city. It has a beautiful Catalonia culture and the whimsical architecture makes it a top destination for people traveling to Europe.
While there are many places you can visit during your 1 day in Barcelona, we hope that you will take the time to explore some of the sites we've mentioned here.
Have you visited Barcelona? What is one of your favorite things to see?