We may earn money or products from the companies mentioned in this post. Read our disclosure policy.
One thing on everyone's must do list for London is the Changing of the Guard.  The proper name of the ceremony known as Changing the Guard is actually Guard Mounting.  Guard Mounting happens nearly daily when a New Guard exchanges duty with the Old Guard. The three locations you can witness the ceremony are at Buckingham Palace, St. James's Palace and Wellington Barracks. While many go to Buckingham Palace to see this ceremony, you should consider going to the Changing of the Guard at St. James Palace in London.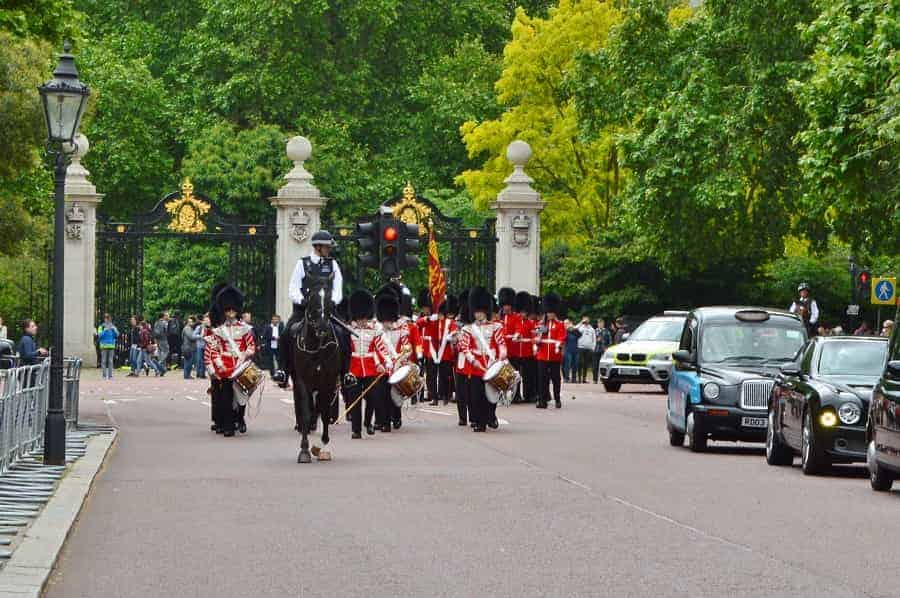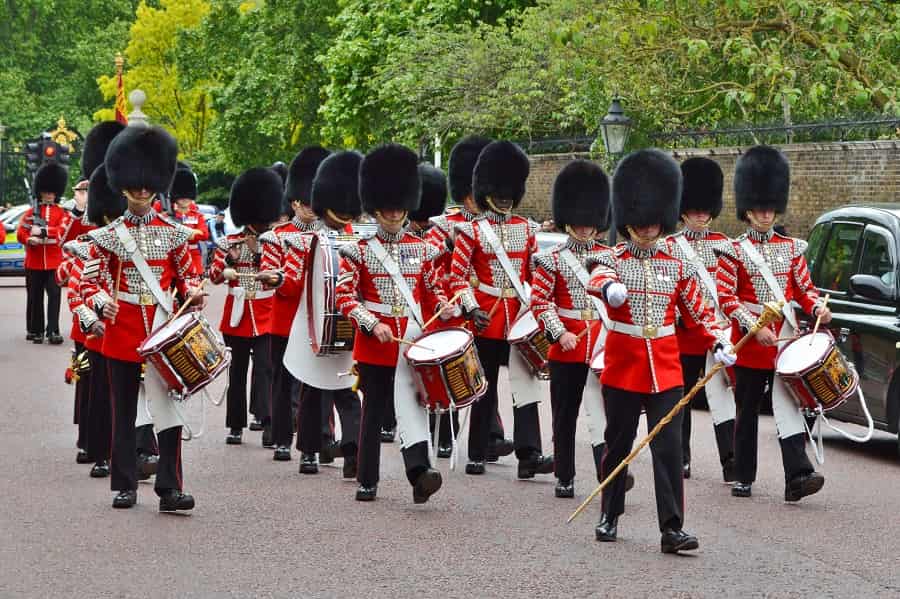 A detachment of the Old Guard marches into Friary Court at St James Palace  preceded by a Band or Corps of Drums. They play a mix of traditional and popular music.  You will notice that soldiers of Old Guard and New Guard carry regimental flags (called Colours). These flags once served as regimental emblems, but now have battle honours emblazoned on them.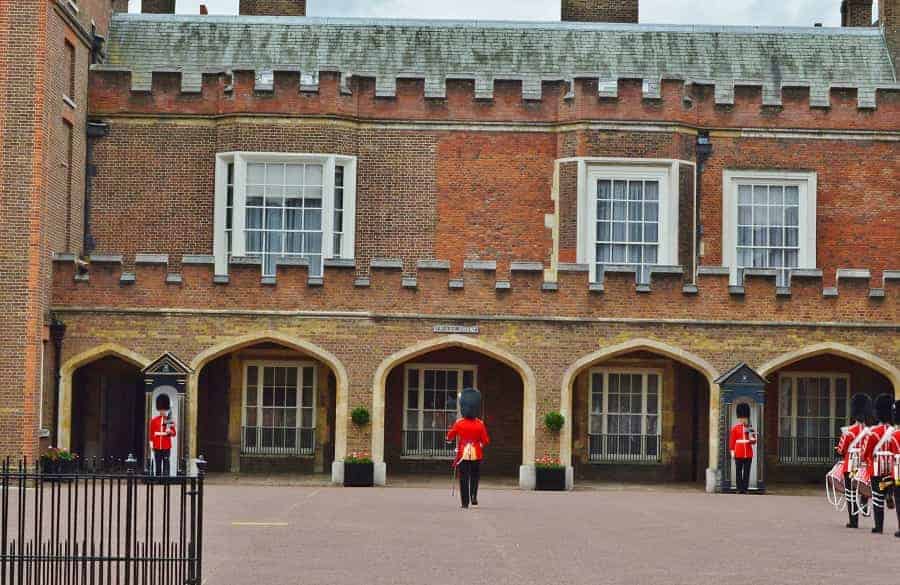 What I love about seeing the Changing of the Guards at St. James Palace is that it is far less crowded than Buckingham Palace.  Because of this, you may have an unobstructed, more intimate view.
At the end of the ceremony, both the band & the Old Guard leaves St James's Palace (a contingent remains until it is replaced by a part of the New Guard).
It is easy to see why people from throughout the world line up to see the pomp & circumstance of the Changing of the Guard.  It is full of tradition and steeped in a long, beautiful history.  Viewing the Changing of the Guard at St. James Palace is free to public.  There is no tour of the palace itself. Be sure you check the calendar before you go so you will know what days they will be having the ceremony (it varies seasonally).
If you are looking to see other parts of London & surrounding area, I do recommend getting the London Pass and the Oyster Card.  One thing included is the Royal Walking Tour where you can also see the Changing of the Horseguards.