(Note: This post contains affiliate links & I will be compensated if you make a purchase after clicking on my links. Read our disclosure policy here.)
One thing on everyone's must do list for London is the Changing of the Guard.  The proper name of the ceremony known as Changing the Guard is actually Guard Mounting.  Guard Mounting happens almost daily when the New Guard exchanges duty with the Old Guard.
The three locations you can witness the ceremony in London are at Buckingham Palace, St. James's Palace and Wellington Barracks. While many go to Buckingham Palace to see this ceremony, you should consider going to the Changing of the Guard at St. James Palace in London. It was not very crowded and allowed us to witness the process with an unobstructed view.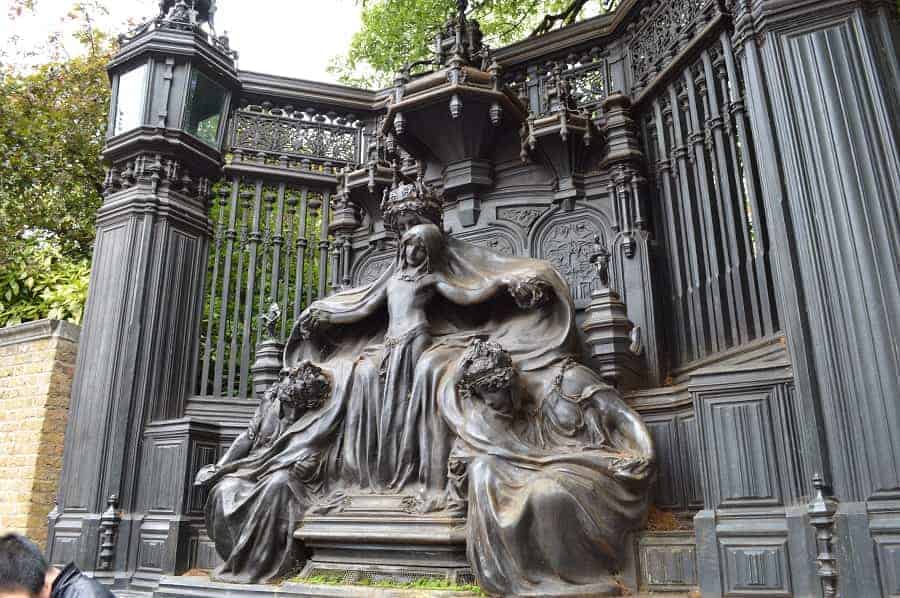 We saw the ceremony as part of the Changing of the Guard walking tour in London.  During this tour, we met at St. James' underground station and walked toward Westminster Abbey and the Houses of Parliament. What was nice is that our guide explained the history of the royal family and gave us the background of the Changing of the Guard at St. James Palace prior to the ceremony. It was as interesting as it was informative.
Changing of the Guard at St. James Palace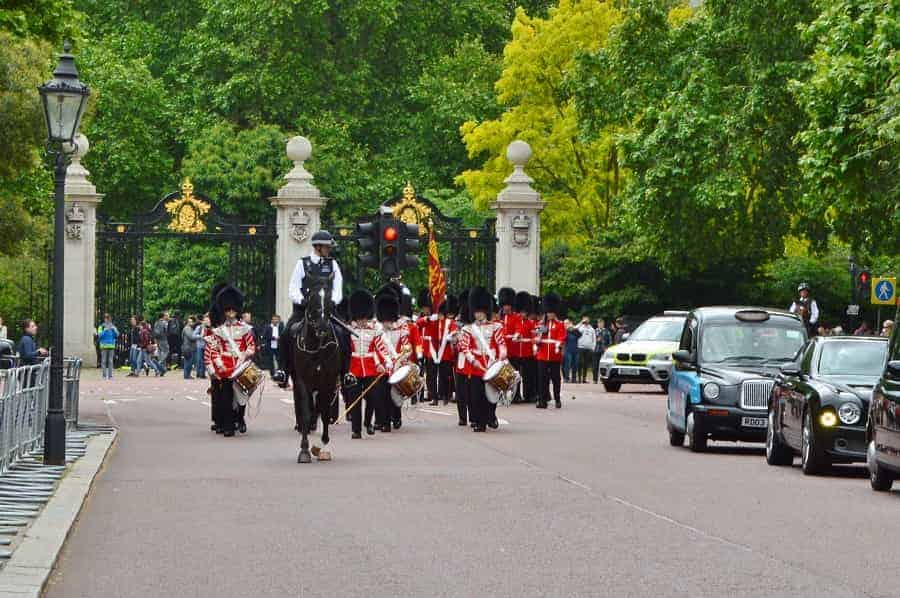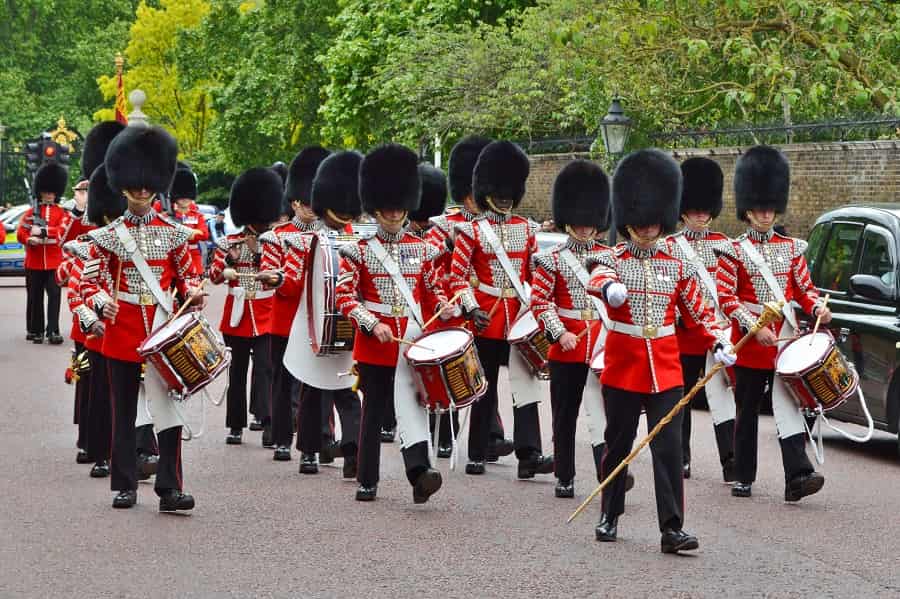 The ceremony begins with the detachment of the Old Guard. They march into Friary Court at St James Palace preceded by a Band or Corps of Drums. They play a mix of traditional and popular music.  You will notice that soldiers of Old Guard and New Guard carry regimental flags (called Colours). These flags once served as regimental emblems, but now have battle honors emblazoned on them.
They march down the street and then turn directly in front of you to make their way into the Palace gates, playing music the entire way through.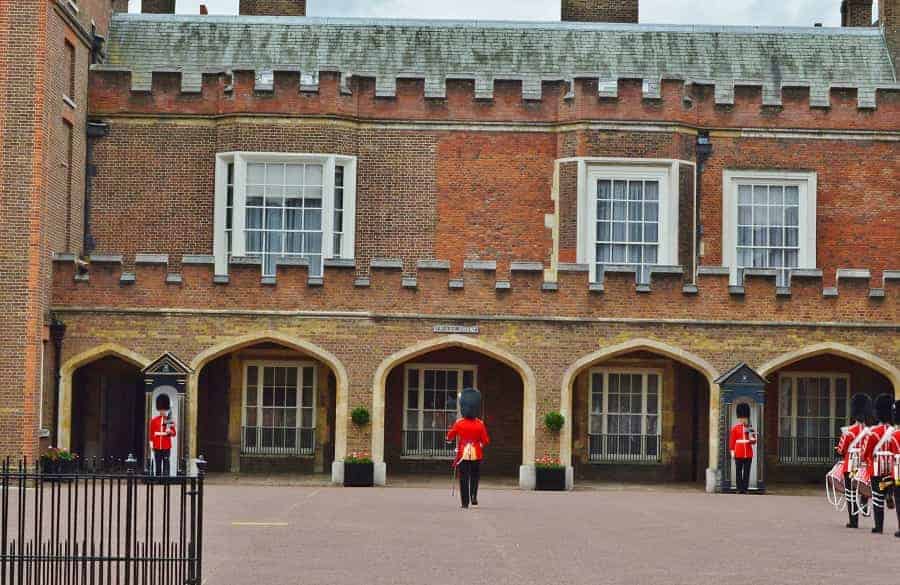 After the changing of positions, both the band & the Old Guard leave St James's Palace (a contingent remains until it is replaced by a part of the New Guard).
It is easy to see why people from throughout the world line up to see the pomp & circumstance of the Changing of the Guard.  It is full of tradition and steeped in a long, beautiful history.
Viewing the Changing of the Guard at St. James Palace is free to public and worth getting up a little early to see.  Be sure you check the calendar before you go so you will know what days they will be having the ceremony (it varies seasonally).
While there is a walking tour to the palace itself, there is no tour of the palace interior.
If you are looking to see other parts of London & surrounding area, I do recommend getting the London Pass and the Oyster Card.  This will save you time & money. You will pay one flat fee that will give you access to many attractions and you'll get to skip the line for many of them!