If you are planning a trip to London with your family, the best advice I can give you is to purchase a London Go City Pass. The London Pass is an all-inclusive sightseeing digital card, that gets you free entry to many must-do London attractions.
Not only does it give you free entry into popular London experiences, but you also get to bypass many lines that can save you a lot of time.
You can choose from 1, 2, 3, 6 & 10 days for your pass, so you can tailor the pass to the amount of time you have in the city!
Wondering if the London Go City Pass is worth it purchasing? We think so. Here are just some of the awesome things you get to do on the London Go City Pass.
Believe me, the London Pass is worth the cost because it not only saves you money but time.
17 of the Best Attractions on the London Go City Pass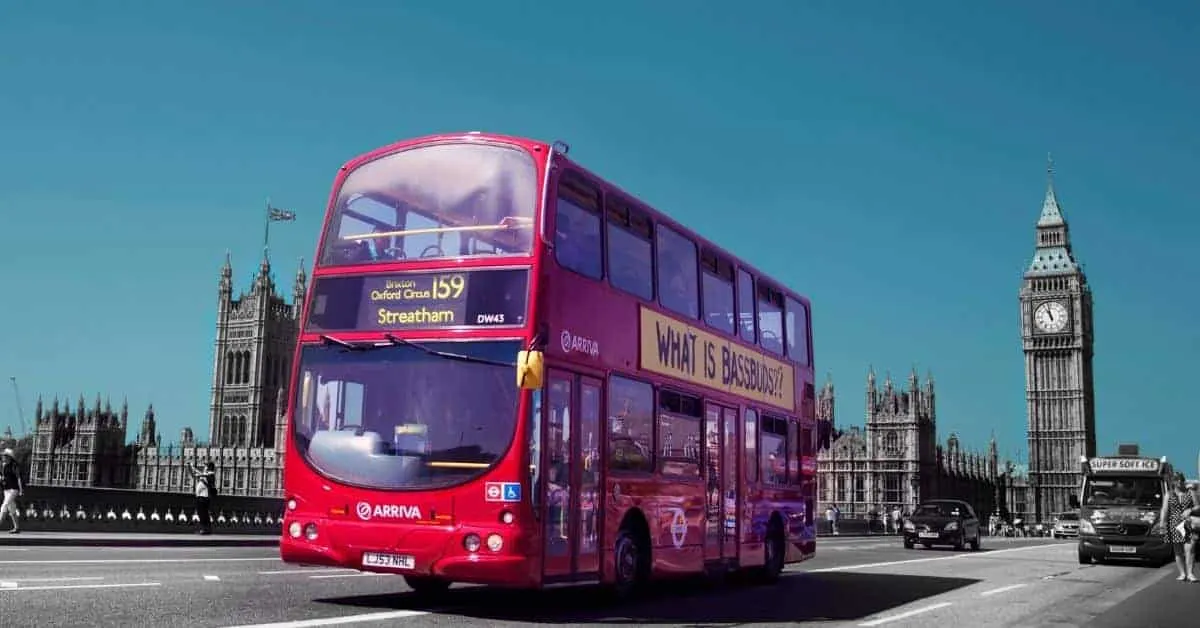 1. Hop on Hop Off Bus Tour
If you are looking for a way of seeing London without having to navigate transportation, nothing beats a Hop on Hop Off Bus Tour.
You can take the double-decker, open-top bus for a comfortable sightseeing excursion to over 100 London Pass attractions like Big Ben, Buckingham Palace, and Cleopatra's Needle.
It is one of our favorite ways to get a great overview of the city while giving our feet a rest.
Read our detailed guide to why you should take a Big Bus tour of London.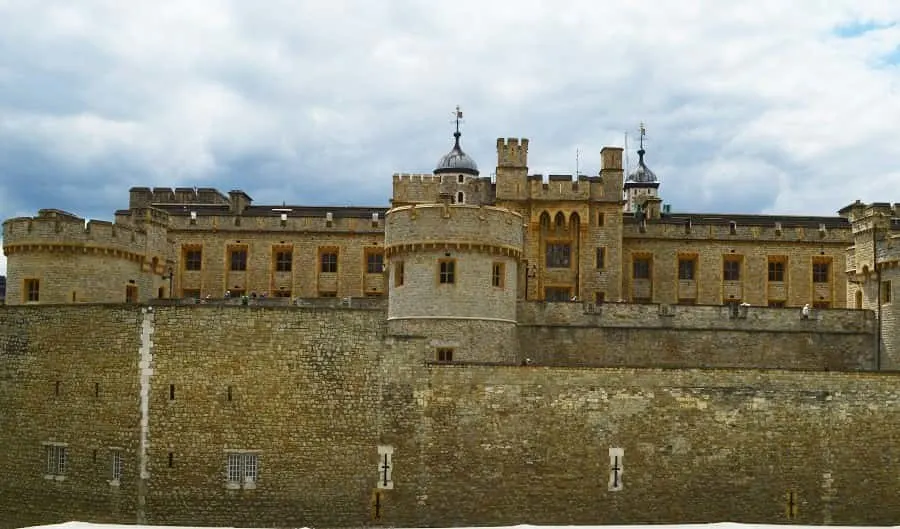 2. Tower of London
Located on the banks of the Thames, one of the most popular London Pass attractions is the Tower of London.
This large complex is both a Royal Palace and a Fortress and was once a prison that held such notable figures as Sir Walter Raleigh.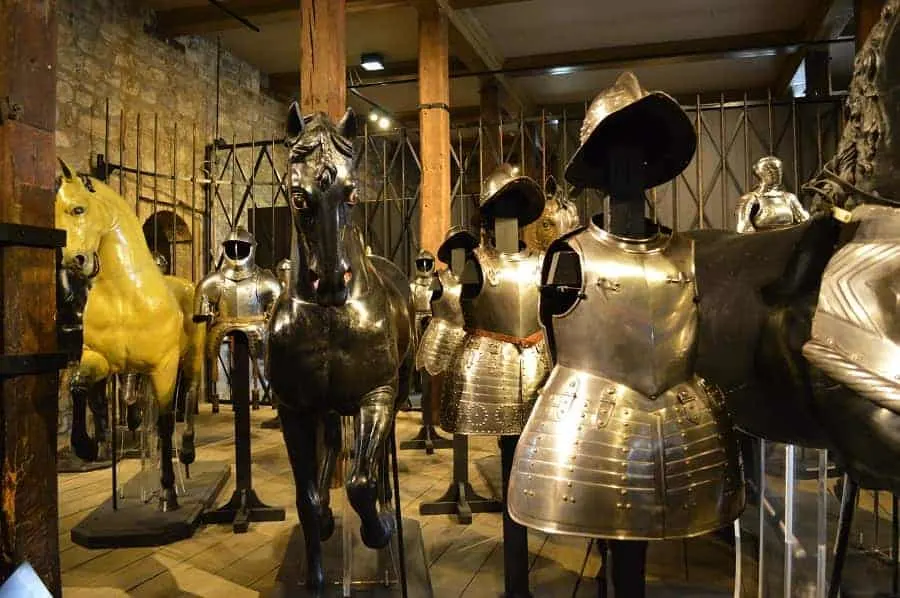 Your time at the Tower of London can be spent going through the Royal Armory and Crown Jewels, among other things.
Check out the Tower of London Beefeater Tour.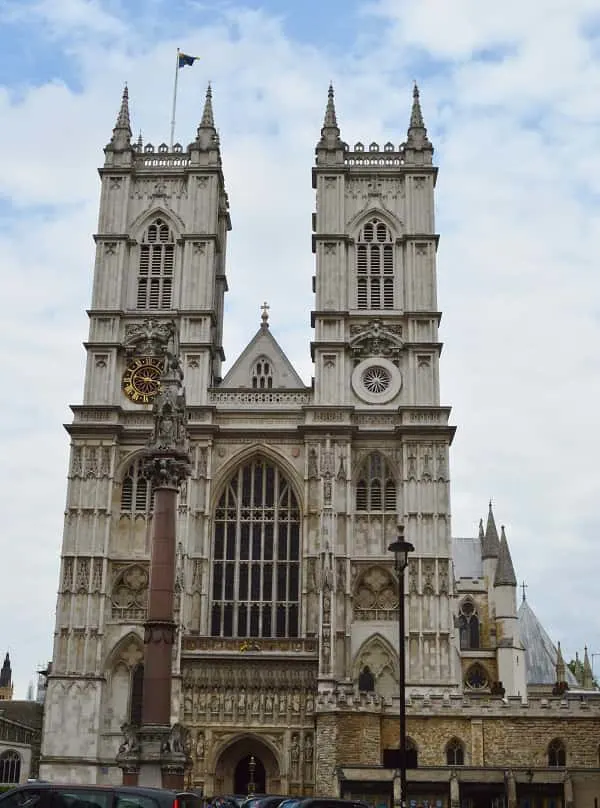 3. Westminster Abbey
This London Pass attraction is most known as the place where Prince William and Kate Middleton got married.
Westminster Abbey is a UNESCO World Heritage Site and not only a church, but the burial place for some of the most esteemed British intellectuals such as Isaac Newton, Charles Darwin, and Charles Dickens.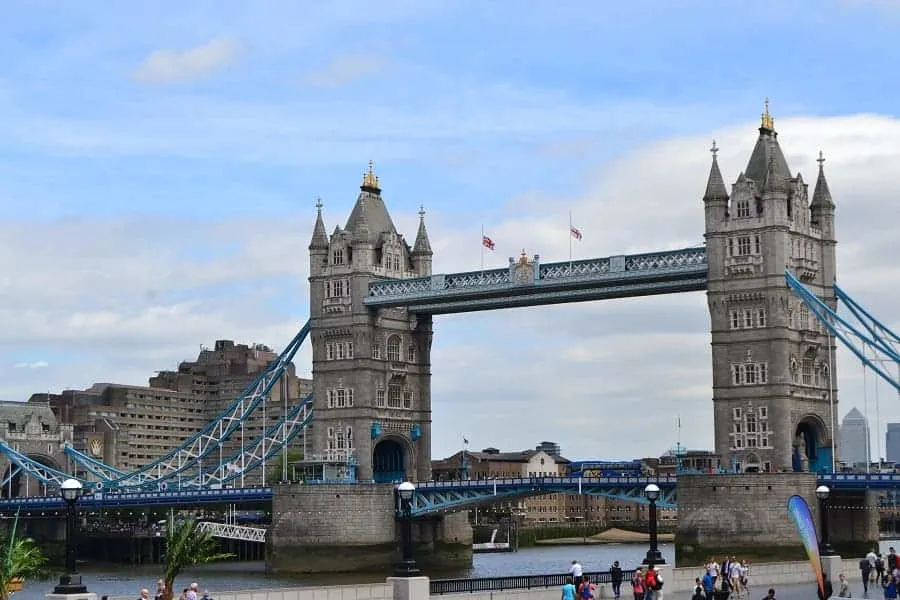 4. Tower Bridge
Tower Bridge is one of the most photographed landmarks in London and an engineering marvel.
With your ticket, you will be able to go to the top where you will find not only beautiful views of the Thames but also the history of how this bridge was built over a century ago.
Read our review of the Tower Bridge Exhibition tour.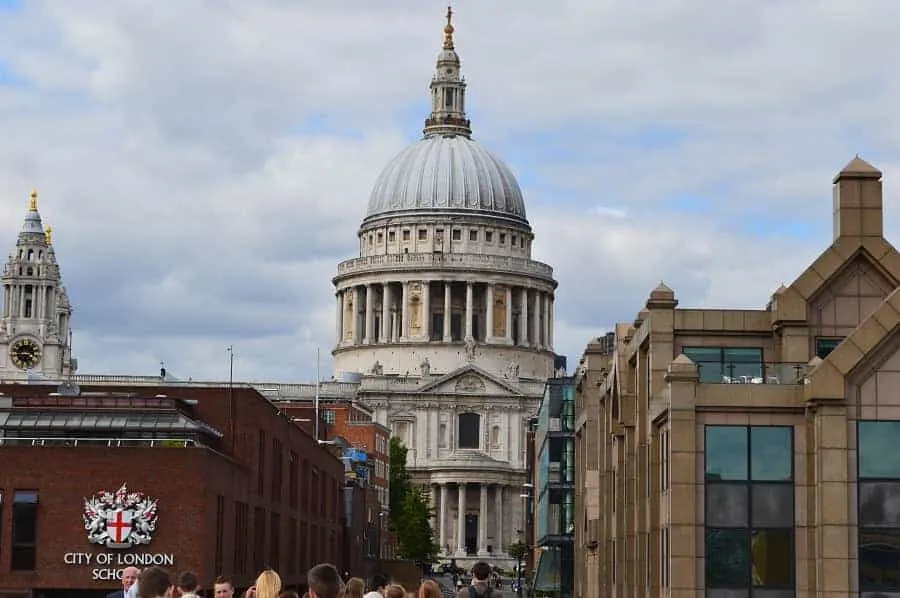 5. St. Paul's Cathedral
Designed by Britain's most famous architect, Sir Christopher Wren, this cathedral sits at one of the highest points in what's known as "The City" section of London.
You can climb the Dome to the Whispering, Stone, and Golden galleries and even go below the Cathedral floor to experience the Crypt.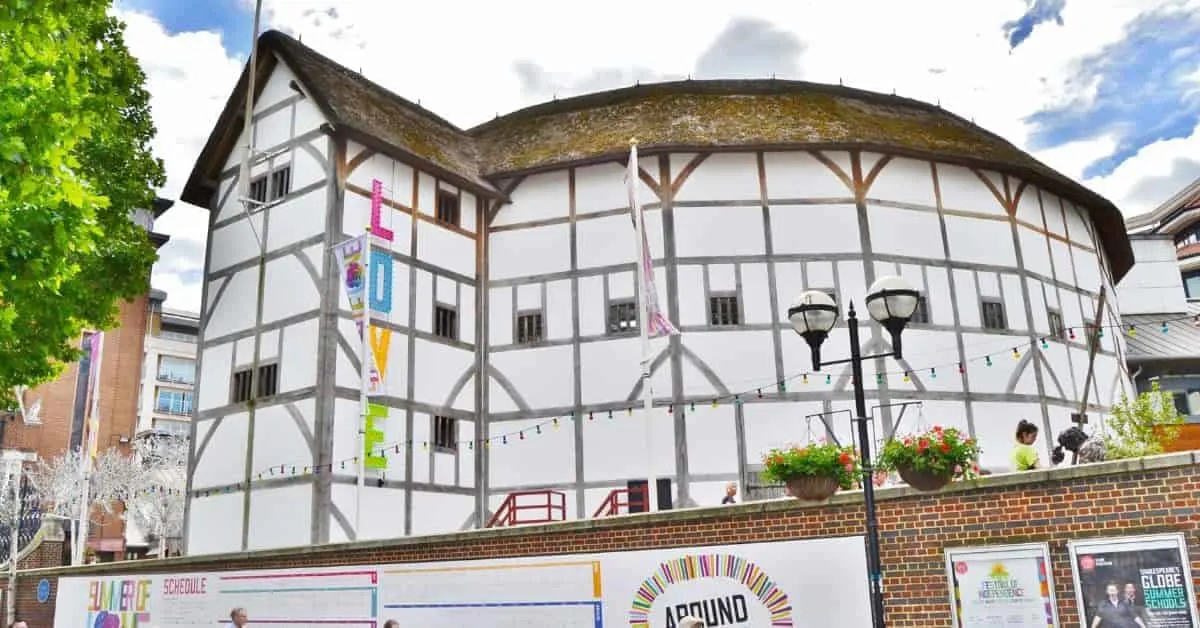 6. Shakespeare's Globe Theater
If you ever wondered what theater was like during the time of William Shakespeare, here is your chance to find out.
This Globe theater is a reconstruction of the original Elizabethan playhouse built in 1599.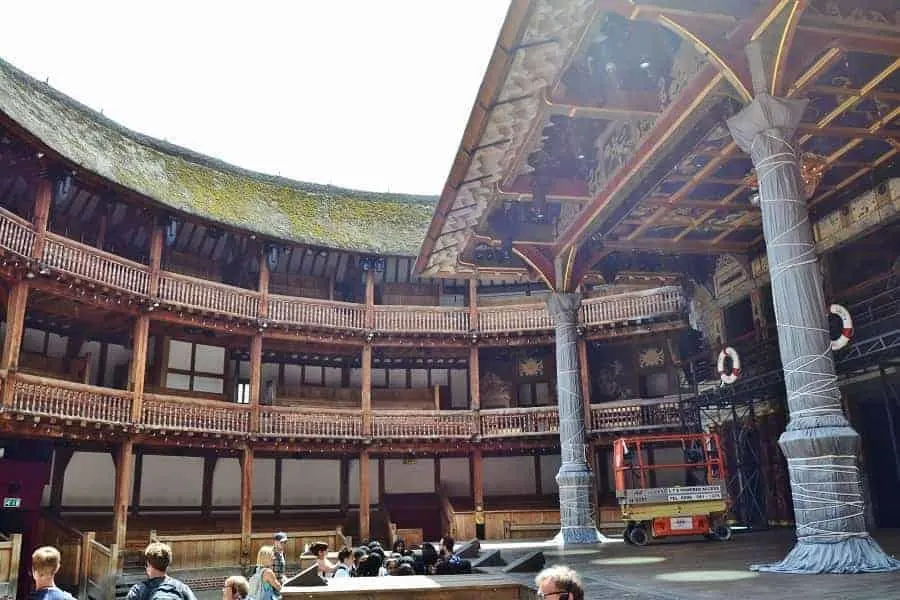 It has an authentic timber frame and a thatched roof with an open-air stage.
Not only can you watch a play here (extra ticket) but you can see an exhibition featuring items that were found on the original Globe theater site.
Read our post on touring the Globe Theater.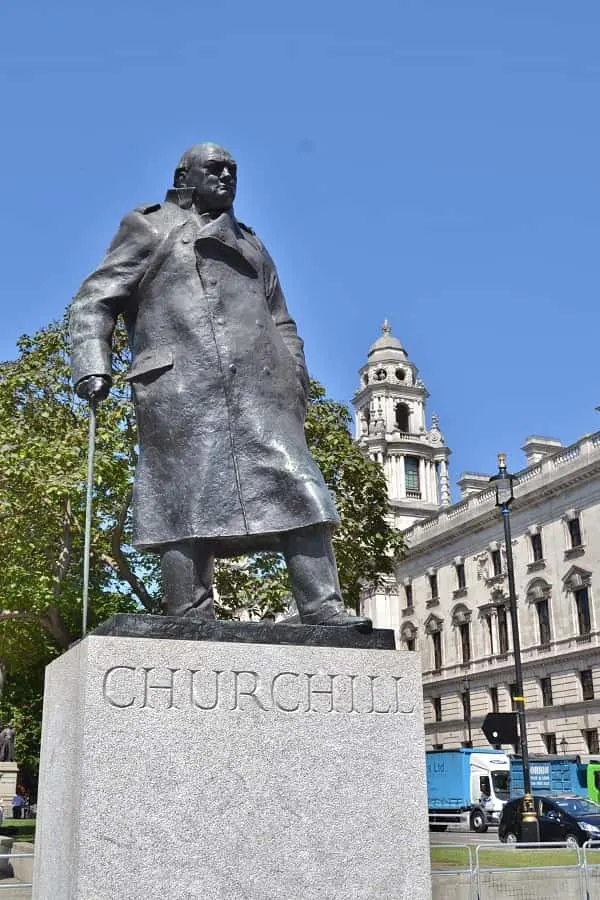 7. Churchill War Rooms
When London was under attack during WWII, Churchill commanded forces from an underground bunker below the vast Westminster government complex.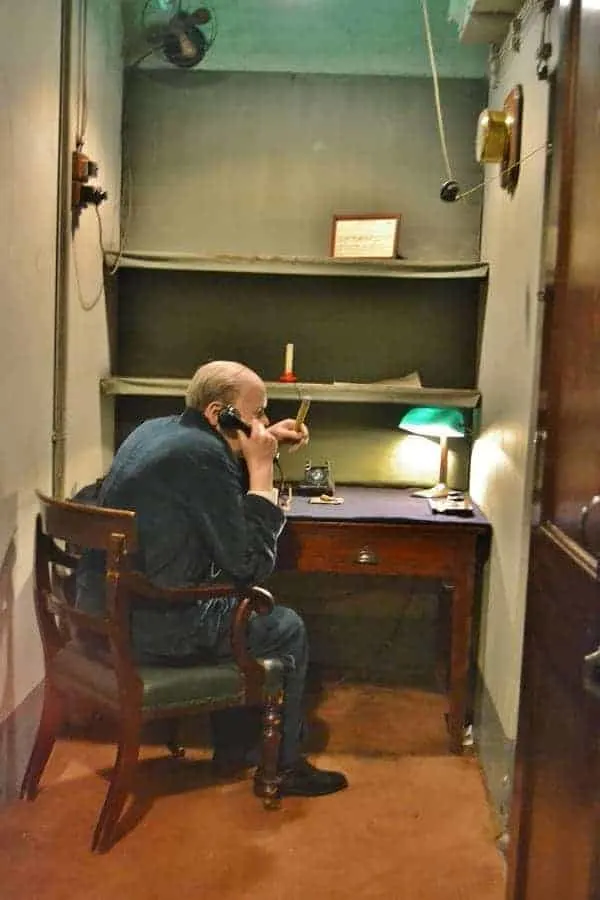 Now known as the Churchill War Rooms, you can walk in this great man's footsteps.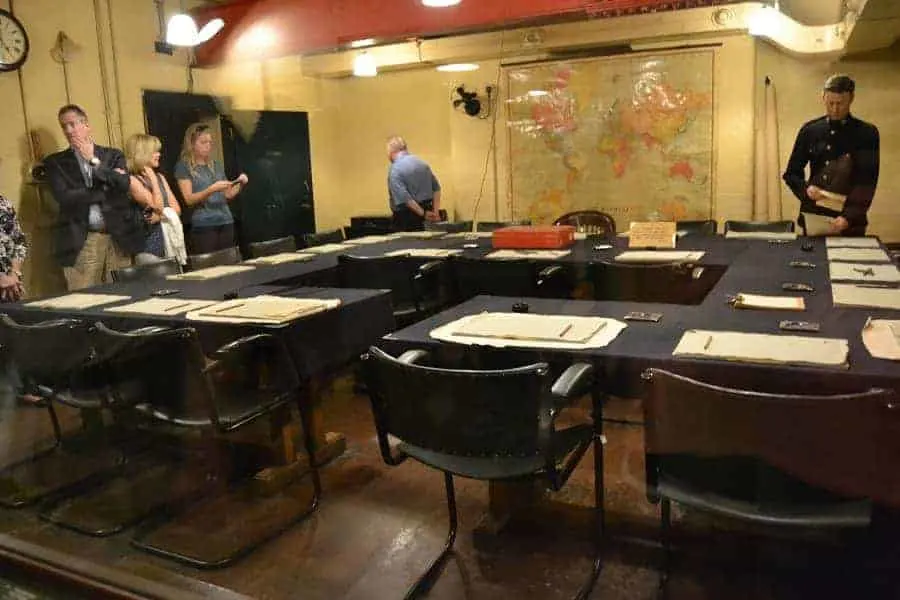 You will see where he and other key war planners ate, slept, and made some of the most important decisions during the Second World War.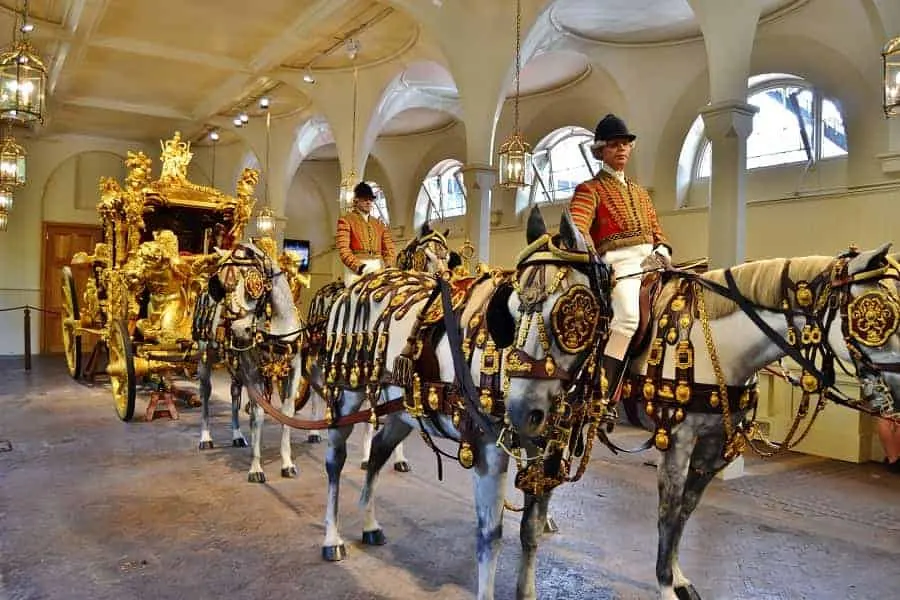 8. Royal Mews
Ever wonder who cares for the Queen's horses and the coaches & carriages that are used in ceremonies?
The Royal Mews gives you the chance to see the royal collection of historic coaches and carriages up close.
The most magnificent is the Gold State Coach, which has been used at every coronation since that of George IV in 1821.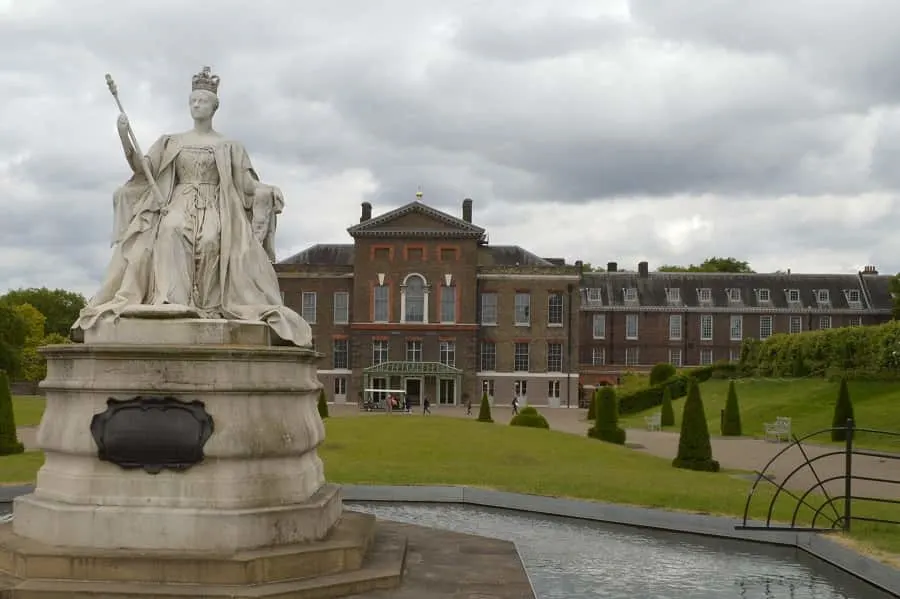 9. Kensington Palace
The official residence of the Will & Kate, the Duke, and Duchess of Cambridge, Kensington Palace have a rich history that dates back to the 1600s.
If you watch the PBS series Victoria, you will be happy to know that there is an exhibition that details Queen Victoria's long and extraordinary life.
There is also an exhibition featuring the gowns and outfits worn by Princess Diana.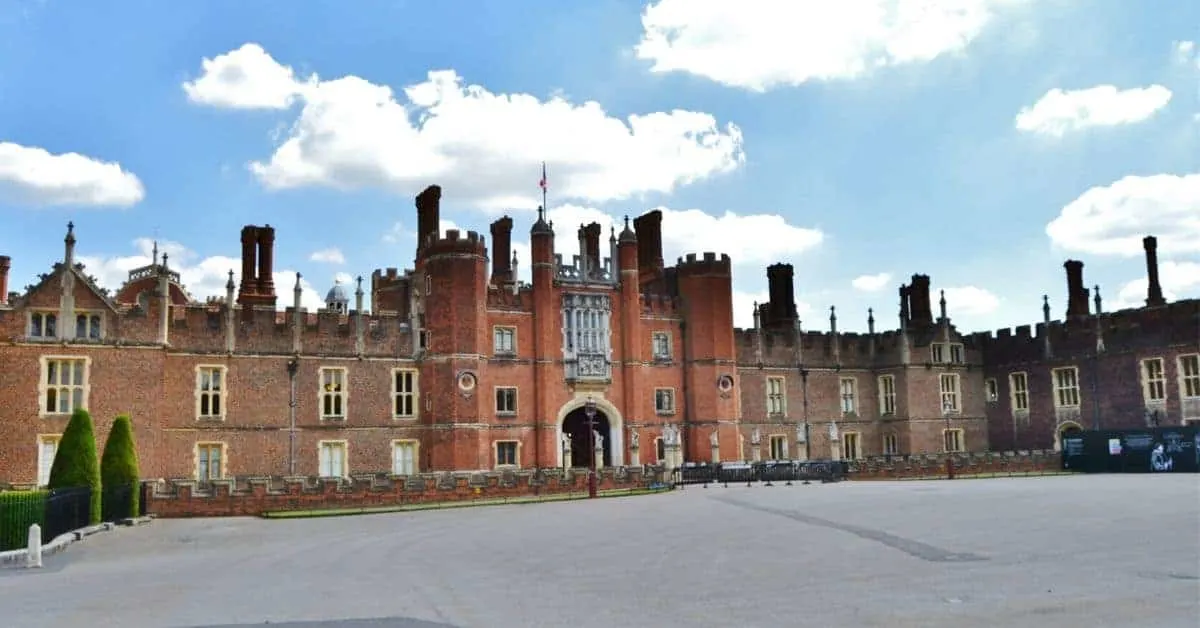 10. Hampton Court Palace
If you want to see where King Henry VIII spent most of his life, Hampton Court palace is the place.
The free guided tour will give you a unique perspective on this enormous palace and grounds.
Check out what you can see at Hampton Court Palace and why this is one of my favorite London pass attractions.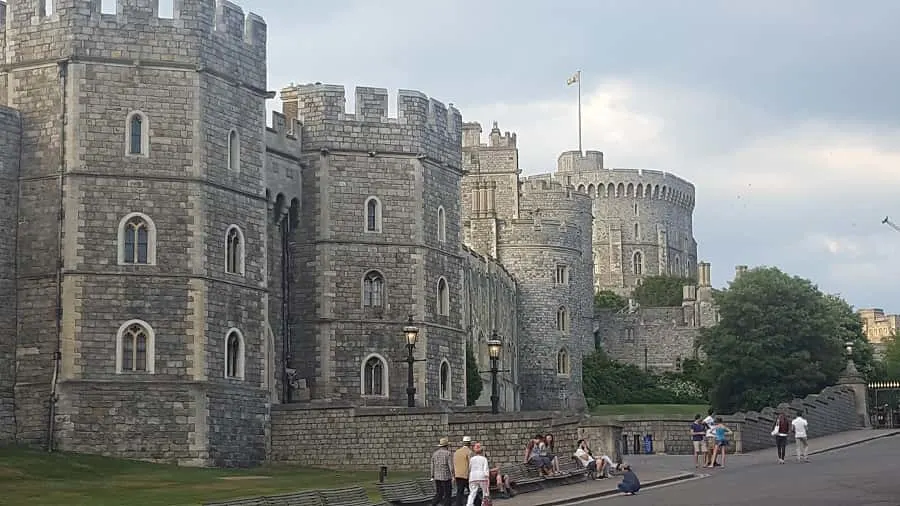 11. Windsor Castle
Okay, I know this isn't in London proper, but it is close enough to make it on this list.
There is nothing quite like seeing Windsor Castle.
Built in the 11th century, it is easy to see why this is Queen Elizabeth II's favorite weekend home.
One of our must-do experiences in London is seeing Evensong at St George's Chapel.
This is where Harry & Meghan were married and it is a pretty amazing experience to sit inside! Wondering what else you can do in Windsor?
We have a great list of things to do in Windsor.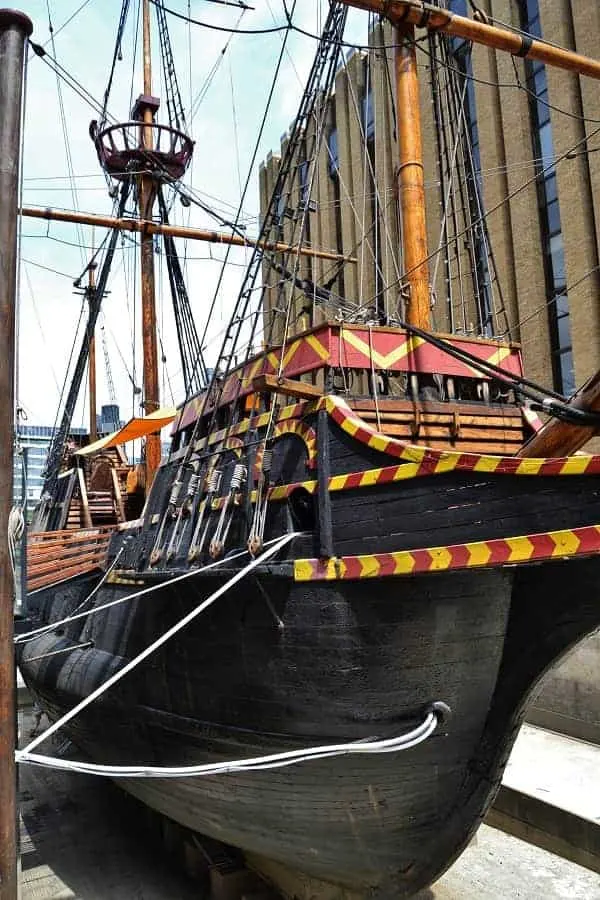 12. Golden Hinde
If you've ever wondered what it was like to sail a 16th-century ship, here is your chance to check one out.
Board the full-size reconstruction of Sir Francis Drake's flagship, the Golden Hinde, and listen to tales of life aboard the Elizabethan Galleon ship.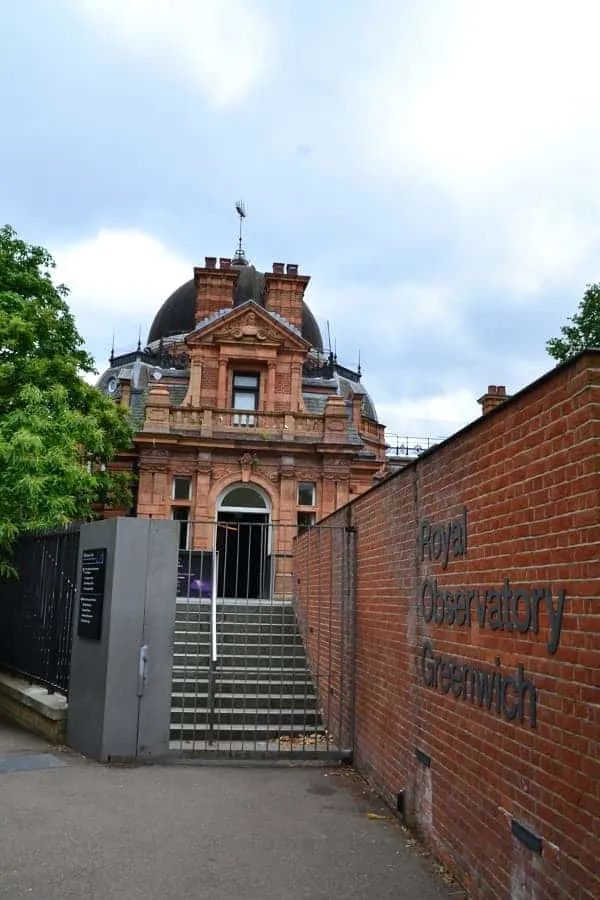 13. Royal Observatory
This is another spot that isn't in London but just down the road in Greenwich.
While I wasn't a huge fan of this attraction overall, nothing quite beats standing on the Prime Meridian.
It's one of those things you really should do while here! It also has some of the most beautiful views of London!
14. The Queen's Gallery
Royal Collection Trust maintains the Royal Collection, one of the most important art collections in the world.
The Queen's Gallery at Buckingham Palace allows you to see some of it with its revolving exhibitions.
Currently, they are showcasing Splendours of the Subcontinent celebrating South Asian treasures, but in 2019 they will have an exhibition featuring Leonardo da Vinci.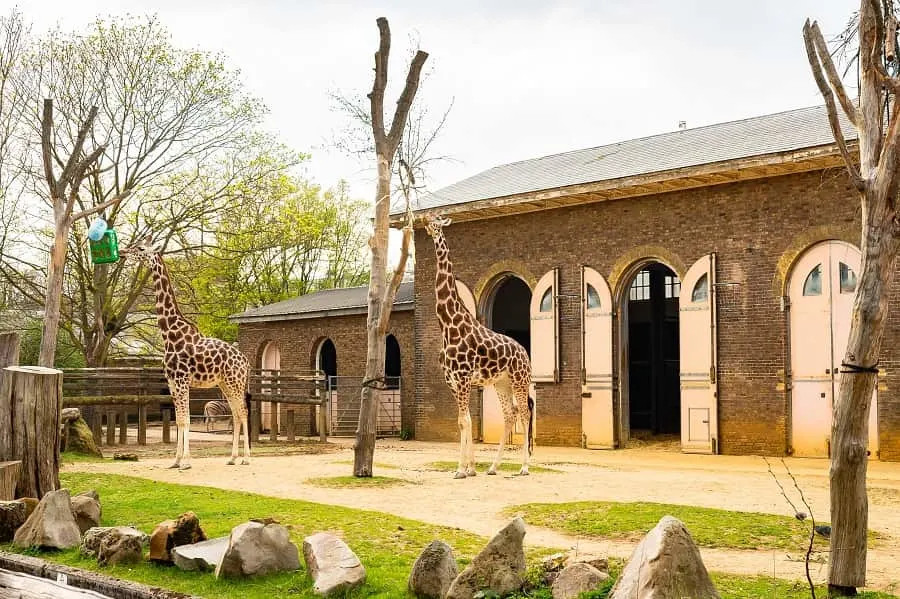 15. The London Zoo
Opened in 1828, the London Zoo is the world's oldest scientific zoo and certainly a London attraction that the entire family will enjoy.
With over 750 species, live shows, and immersive experiences, there is certainly something for everyone to enjoy!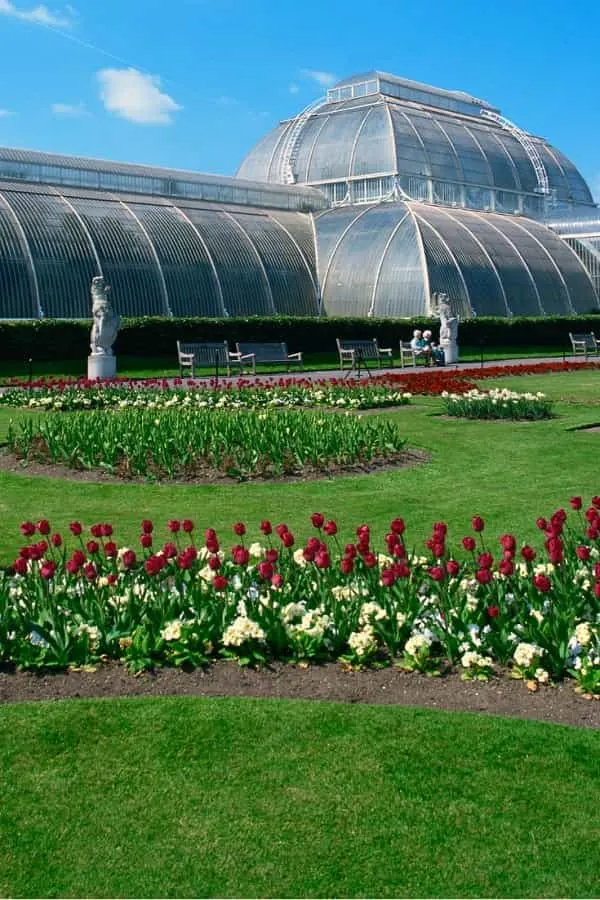 16. Kew Gardens
A UNESCO World Heritage Site, Kew Gardens have a history that dates back to King Henry VII.
You will not find any other garden like this one in the world and it is worth taking time to walk among the more than 30,000 different types of plants & flowers.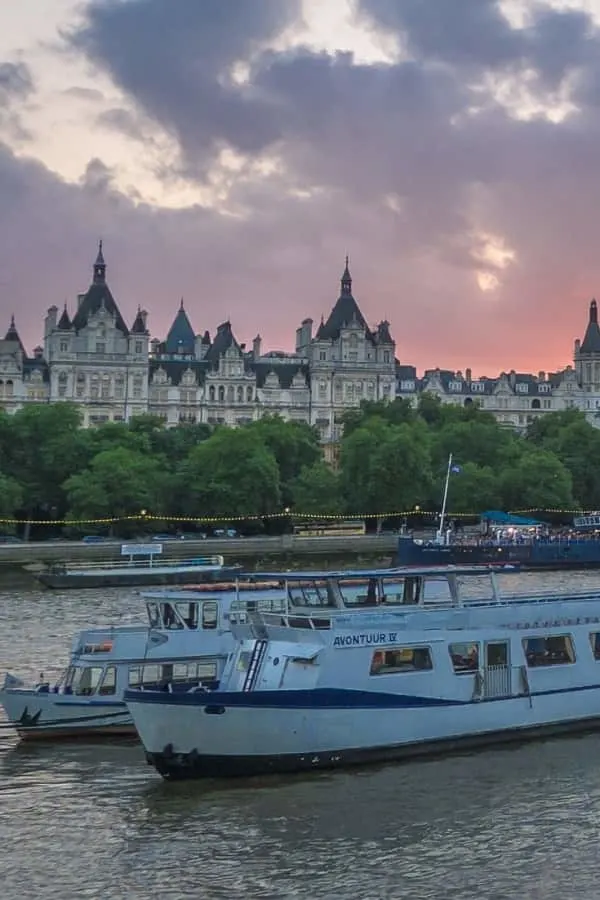 17. Thames River Cruise
Give your feet a rest and hop on board a river cruise that takes you up & down the Thames passing by some important London landmarks.
You will get to see the Houses of Parliament, London Bridge, the Tower of London, Big Ben & more.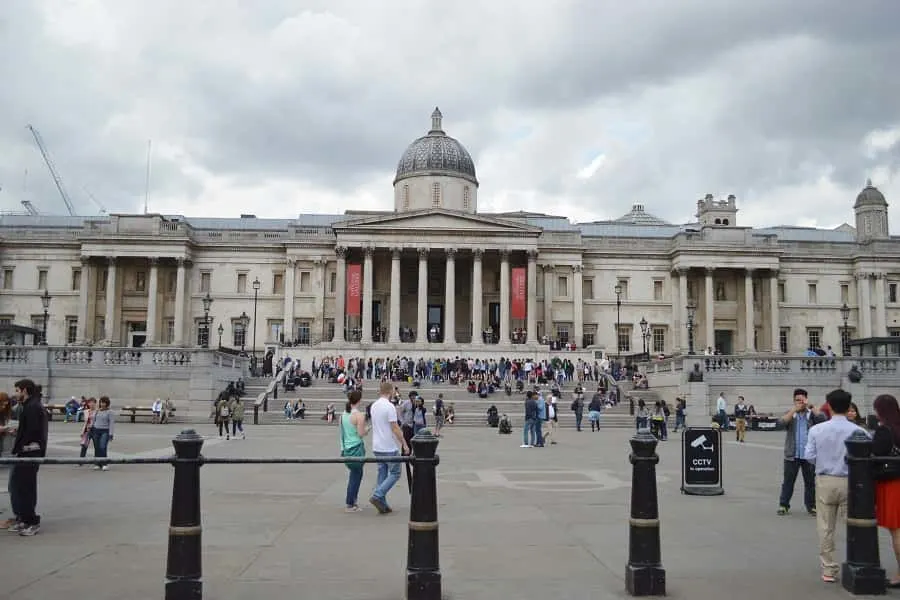 You will notice that we don't include any museums on our must-do London Pass attractions list.
That is because the London Museums are FREE for everyone, regardless if you have a London Pass or not.
Have you purchased the London Pass? What are your favorite London Pass attractions?