Studying abroad is an enriching experience that allows students to explore new cultures, learn new languages, and gain valuable international experience. If you have a friend or family member currently studying abroad, then it's a great opportunity to show your support and appreciation through thoughtful gifts.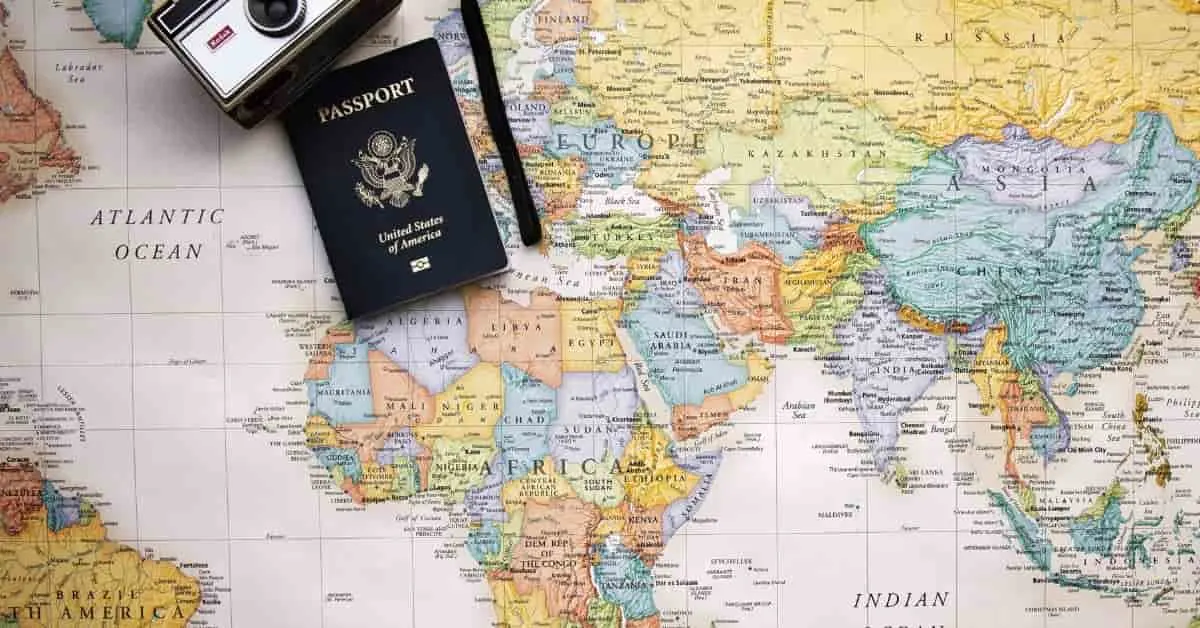 With so many options available, it can be overwhelming to find the perfect gift. That's why we've put together this ultimate guide to help you find the best gifts for someone studying abroad.
Gifts for Someone Studying Abroad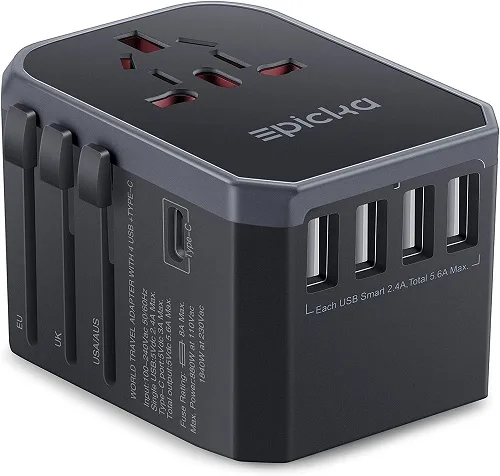 1. Power Adapter
Many students studying abroad have probably never been out of the country.
An essential item for people traveling abroad for the first time is a power adapter. Choose one that has different types of ports and will work with the country that they will be visiting.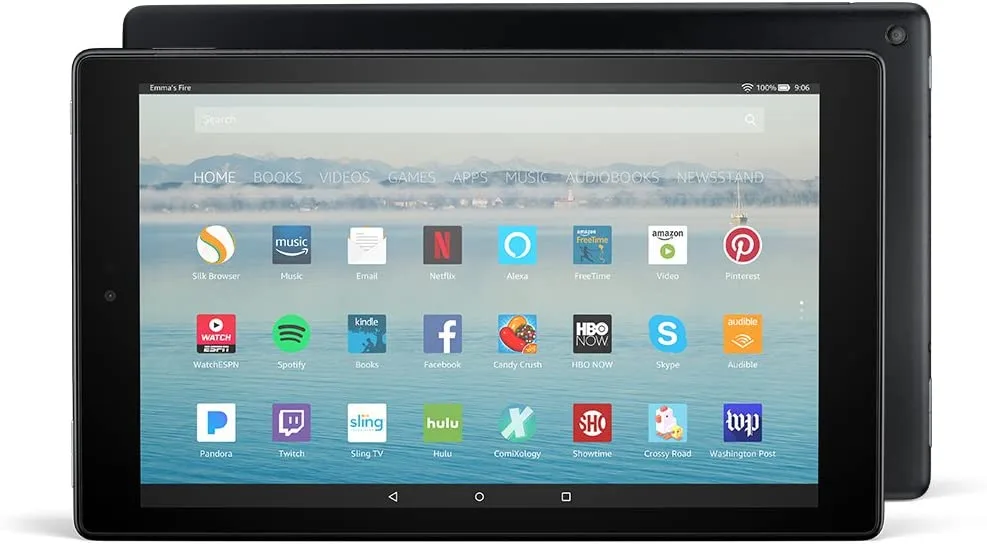 2. Kindle Fire
One of the best travel gifts that can work for either gender is a Kindle Fire. This gift is something they can use when they travel or when they are home.
It allows them to watch movies, read books, surf the internet, and even take pictures while on the go.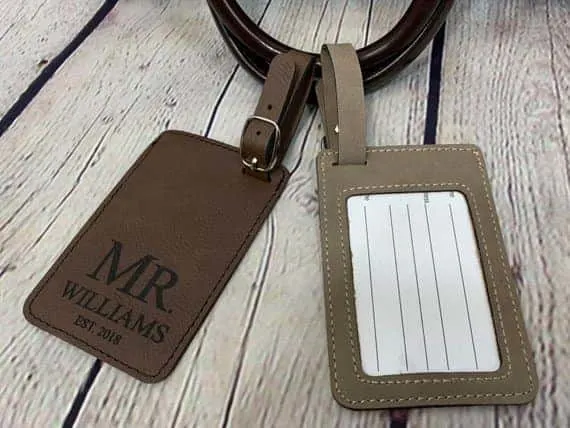 3. Luggage Tags
Personalized Luggage Tags are great study abroad gifts. It is one of those things that no one wants to have to buy for themselves, but it is so important to have. If you ever lose your luggage, you will understand why!
These luggage tags can be personalized and attached to luggage in such a way that they won't fall off easily!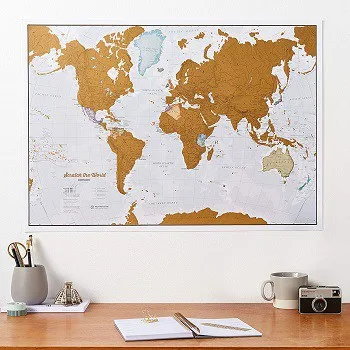 4. Scratch off Map
Those who are studying abroad may appreciate a travel gift that lasts long after they are back home. One unique travel gift will help them keep track of their destinations is a scratch-off map!
Add it to a frame (without glass) and you will have an even more special study abroad gift they can enjoy for years.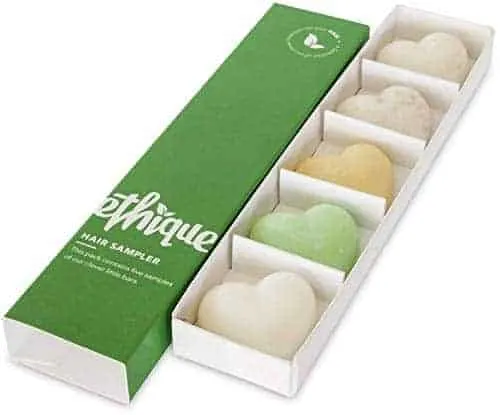 5. Shampoo Bars
A great gift for students studying abroad that doesn't cost a ton of money is a gift box of shampoo bars.
Shampoo bars are popular travel gifts for men & women because they are something they can use no matter where they go!
These shampoo bars are easy to carry in luggage (non-liquid shampoo doesn't risk spilling) and it is great for the environment.
This shampoo bar gift set comes as a sampler pack so they can try different scents!
6. Tile Trackers
One gift you can get those studying abroad that they will use for years to come is a Tile.
Tiles are small devices that help users find things they are likely to lose through Bluetooth technology.
Travelers can use it to find luggage, keys, or smartphones!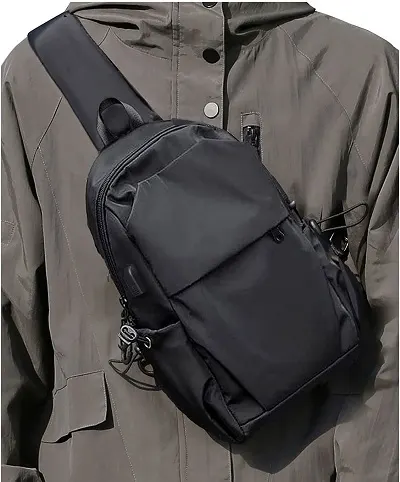 8. Crossbody Bag
When students are out & about, they will appreciate a bag they can carry all their gear in. This crossbody bag is great for men & women.
It is lightweight, has many different compartments and is waterproof!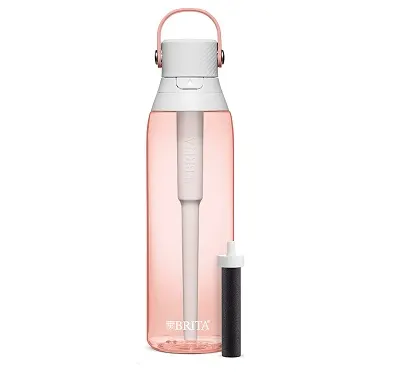 9. Reusable Filtering Water Bottle
When traveling abroad, you never know what the water situation will be.
Students will appreciate having a bottle that can filter water so that they can fill it up and know the water is safe to drink no matter where they might be!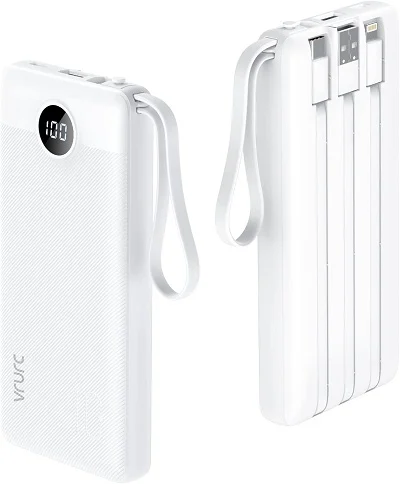 10. Portable Charger
Students traveling abroad are always on the go. The best way to make sure that they can keep their phones (and other electronics charged) is with a portable charger.
This portable charger is slim and can charge two things at one time and is certainly a gift that will be used!
Studying abroad is a fantastic opportunity and experience and showing support by gifting them something they will actually use is important. We hope that you find these gifts for someone studying abroad helpful!
Have you studied abroad? What was your favorite travel gift you've been given?