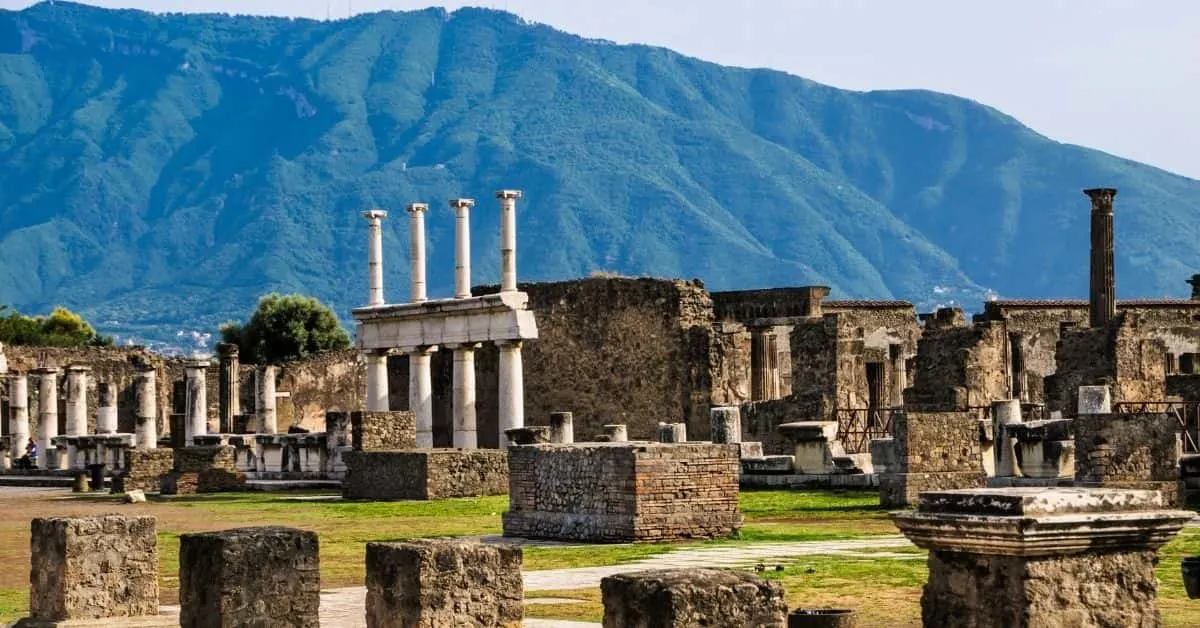 Pompeii is an archaeological site of ruins from a once prosperous city that was destroyed by the volcanic eruption of Mount Vesusvius. When visiting Pompeii, you will be able to see the city exactly as it was at the time of the eruption. If you are planning to go, I would suggest you do a guided tour of Pompeii.
Planning your Guided Tour of Pompeii
A guided tour of Pompeii will allow you to skip the line and gain entry much faster than if you were to go independently.
When you purchase your guided tour of Pompeii your ticket price will be included in the cost.
One of the main reasons to use a guide when traveling to Pompeii is will also allow you to see the most important parts of Pompeii while being able to hear a historical perspective on why certain parts of Pompeii and certain artifacts are significant.
If you go to Pompeii without a guide, you are literally on your own. While there is an audio guide, you aren't going to get the same information that you would from a live guide who can answer questions.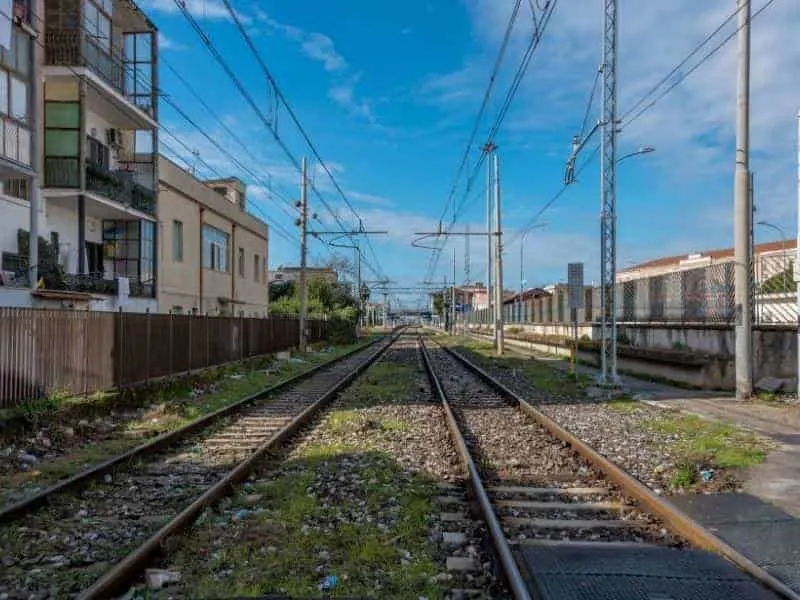 How to Get to Pompeii
While some guide tours of Pompeii provide transportation, getting to Pompeii on your own is quite simple.
The easiest way to get to Pompeii is by train.Pompeii train rides from Naples & Sorrento takes about 30 minutes to get to the Pompeii Scavia train station.
What to wear to Pompeii
Be prepared for the heat and to not get much shade. Wear loose, breathable fabrics and your best walking shoes. Pompeii is huge and you will find much of the ground is uneven, rocky, and can also be slippery.
Make sure your shoes have proper grips & treads on the soles.
Since you will be in the sun most of the day, bring a hat, sunglasses and a refillable water bottle.
If you have been to other places in Italy, you already know that water bottles are a must so you aren't have to constantly buy them.
You will find many places to refill your bottle for free in Pompeii.
How long should I plan to spend in Pompeii?
This will be up to you and your tour guide. Many tours last between 2-3 hours. Once your tour is over, you can remain and tour more on your own.
Pompeii Hours
April 1 – October 31: 9am-6 pm (last entrance) and stays open until 7:30 pm. Saturday and Sunday, it opens at 8:30am.
November 1– March 31: 9am-3:30 pm (ticket office closing) and stays open until 5pm.
Closed on January 1, May 1 and December 25.
Bathroom Facilities
There are few restrooms on the site. Be sure you go as soon as you get to the entrance otherwise you could find yourself walking quite a ways for one later during your tour.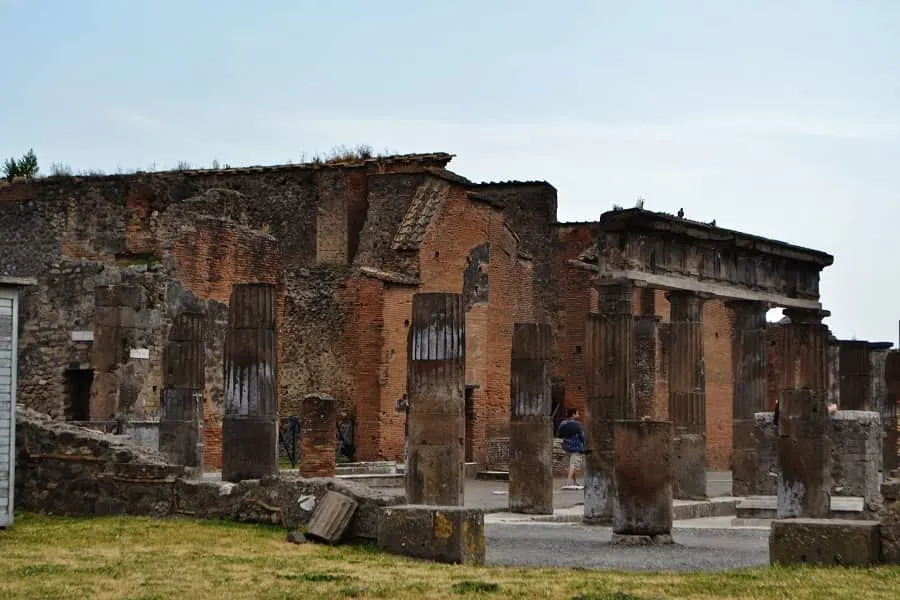 What You'll See on a Pompeii Guided Tour
Prior to the Mount Vesuvius eruption, Pompeii was a bustling city with thousands of people enjoying daily life at the amphitheater, local restaurants and food stalls.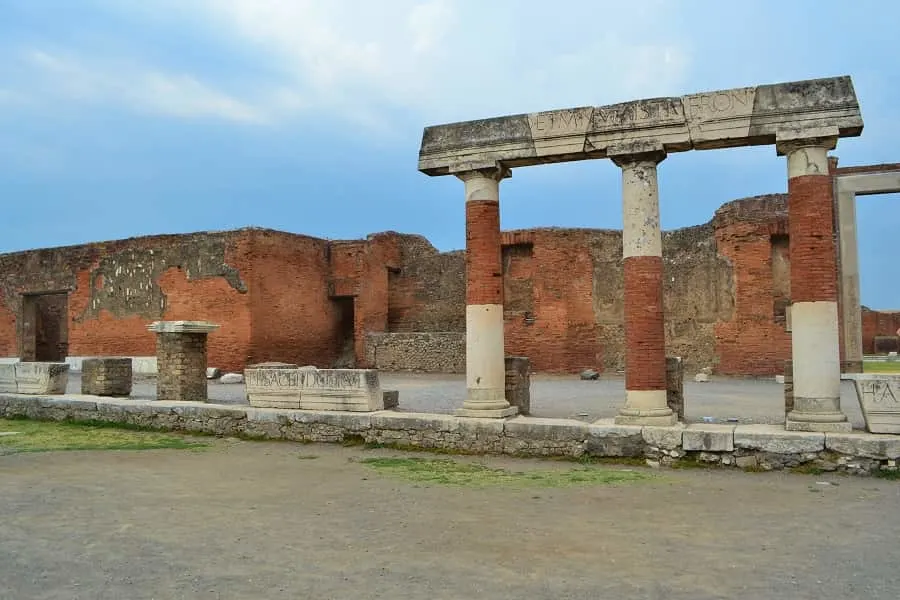 You can almost imagine what life was like for them as you walk among whats left of the ancient buildings.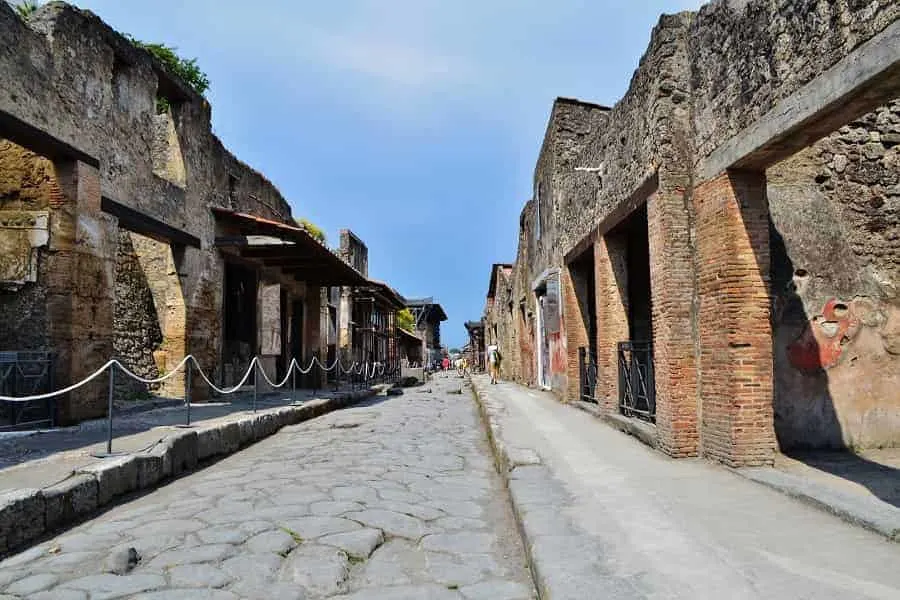 Even the streets are still fully intact. Since they were stone, they survived the eruption and give us a glimpse into how people moved from place to place with their homes having sidewalks that would have taken them into their homes and even a sewage runoff system for waste.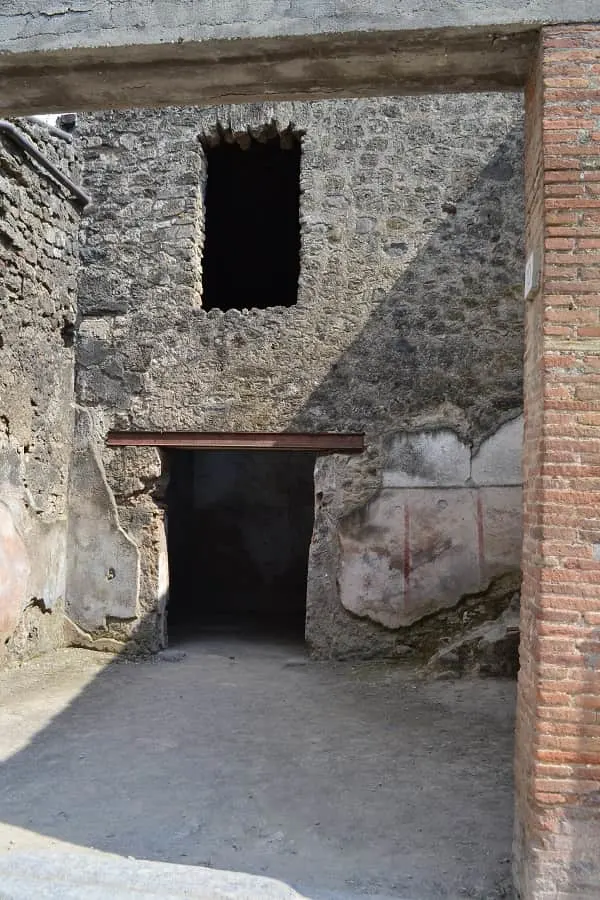 Speaking of homes, when you visit Pompeii, you will be able to see where the people lived. You will find that their homes were very much like ours today.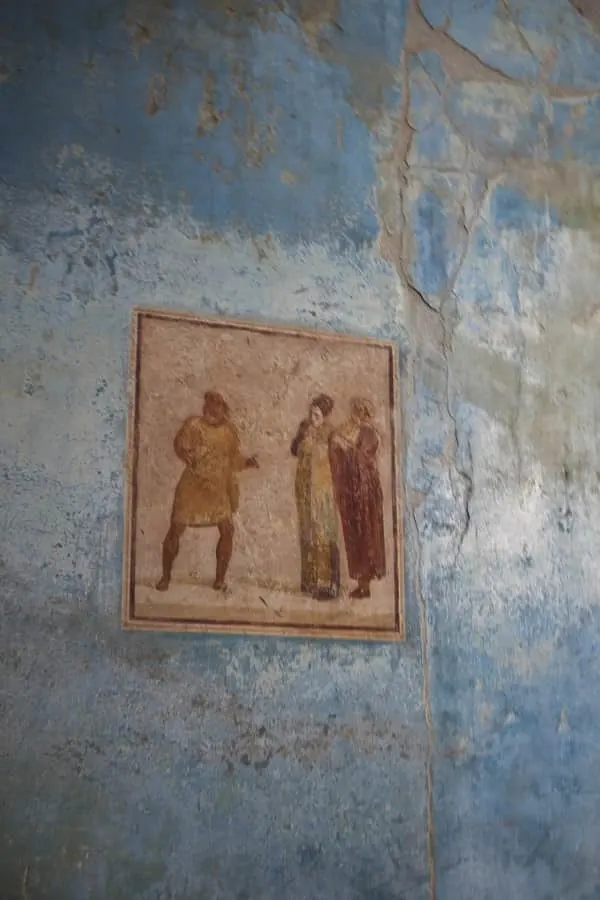 While the roofs of the homes are no longer intact, many of the walls are still there along with mosaics and some of the original painted walls and murals that served as decoration.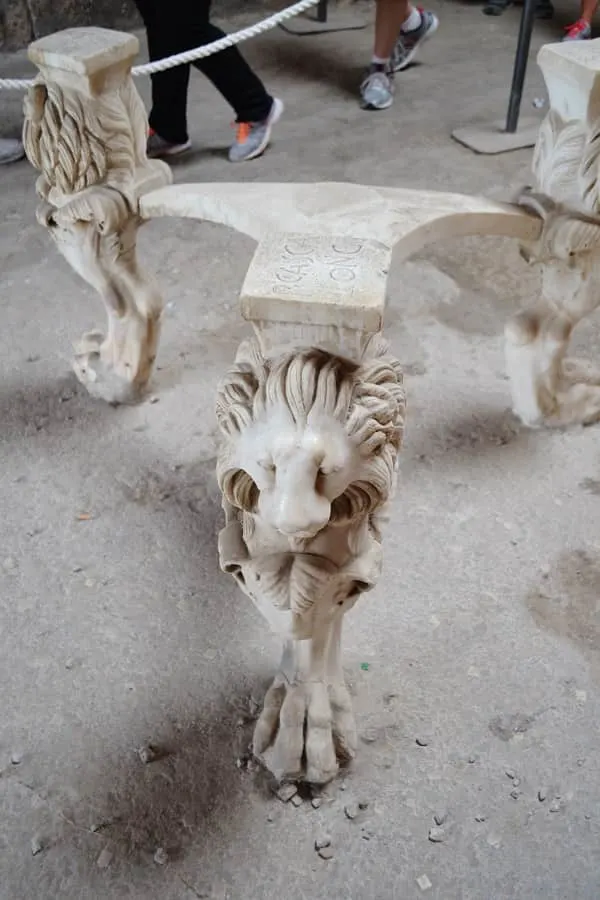 You will also be able to see some of the furnishings (mostly stone) that survived the devastation of the eruption.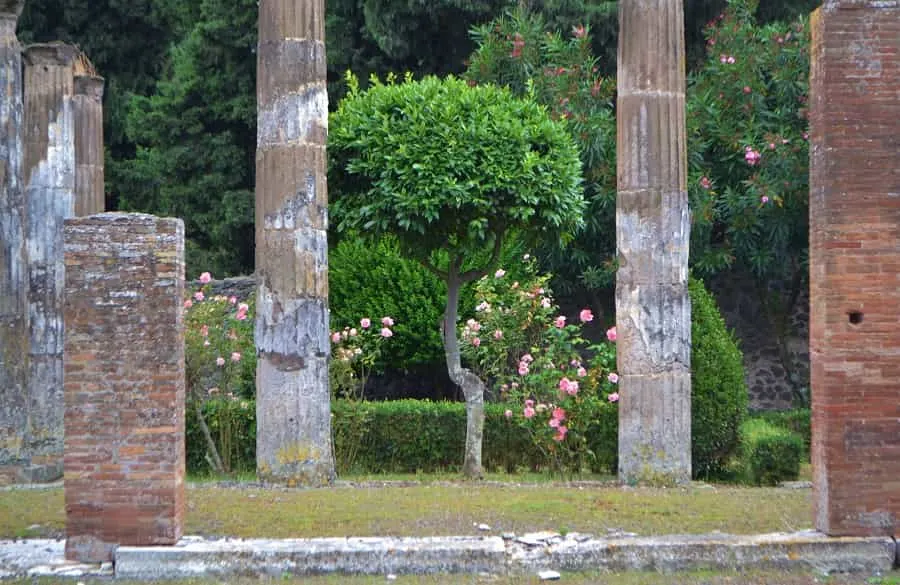 As much as indoor space was utilized, the people of Pompeii also enjoyed their outdoor space and many homes backed up to beautiful courtyards.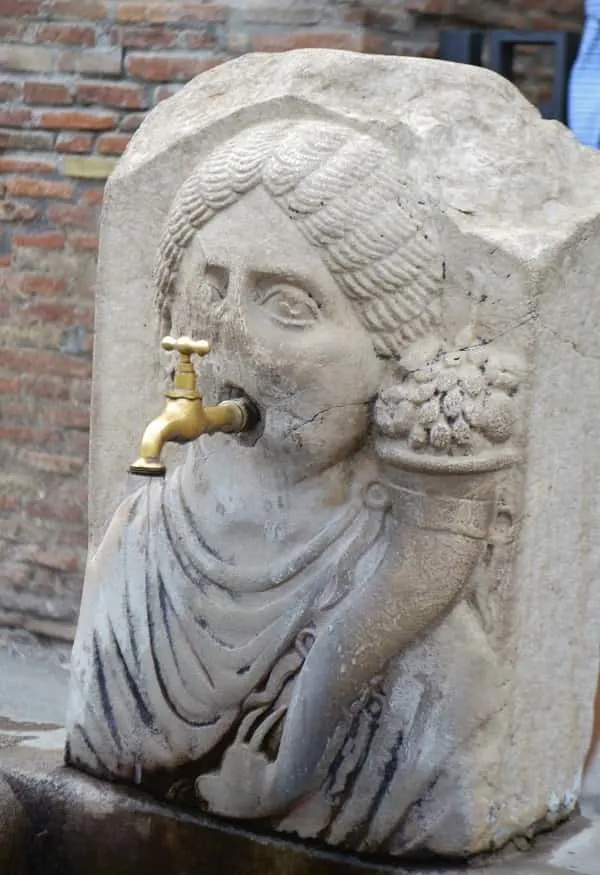 Pompeii had all the luxuries of the typical Roman city with an aqueduct that fed directly to the city.
Proof of this can be found in the fountains located here that still contain freshwater (albeit through more modern piping).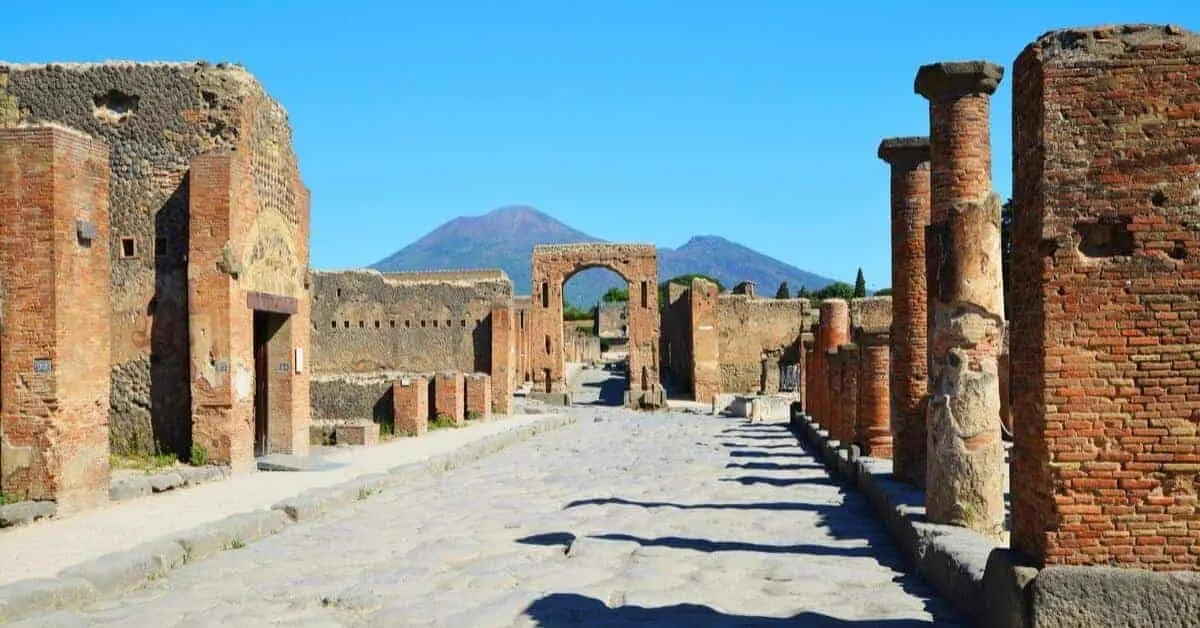 Walking among the ancient streets and seeing Mt. Vesuvius really puts a great deal into perspective on its eruption The people would have seen their doom and had only a brief time to prepare.
So much of what you will see when you visit Pompeii is exactly as it was left (minus the destruction) at the time of the eruption.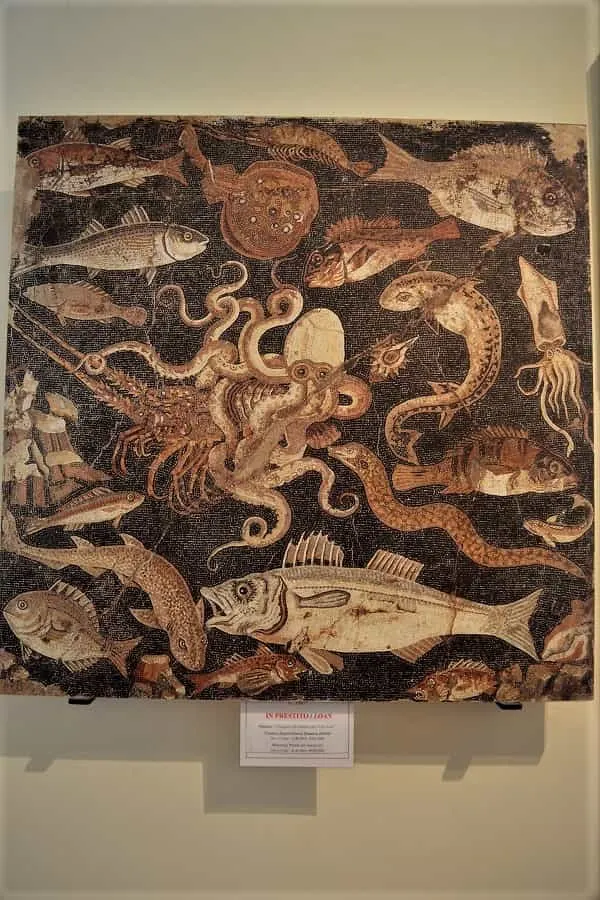 While you will find some artifacts on site, much of what was found in the 18th century when first excavated is in Naples in the National Museum of Archaeology.
Because it sits midway between Naples and Sorrento along the Bay of Naples, Pompeii is a wonderful day trip for those staying in either of those two Italian destinations.
Have you been to Pompeii? Did you do it on your own or take a guide tour of Pompeii?