Lough Gur, located in County Limerick, is home to one of the most remarkable archaeological sites of its kind in Ireland. It is home to the oldest and largest stone circle in Ireland and has a natural lake where archaeologists have discovered ancient settlements dating back to 3000 BC. If you are a history buff, this is somewhere you will want to see!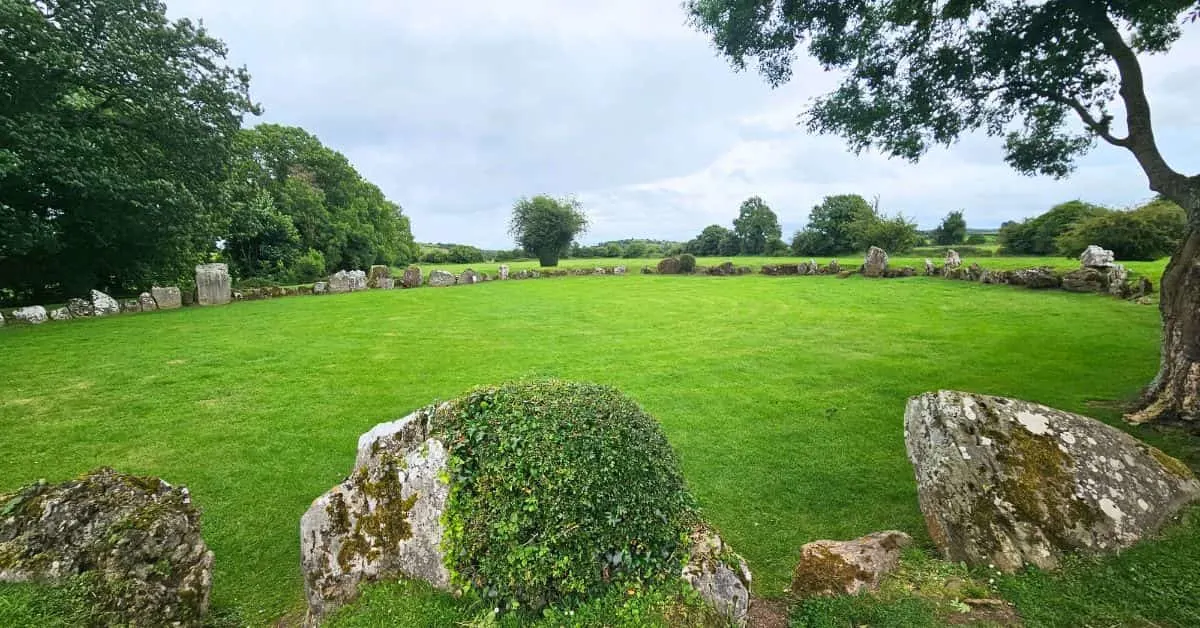 Lough Gur Stone Circle
This impressive stone circle dates back to the Bronze Age and measures 150 feet in diameter and is enclosed by 113 standing stones.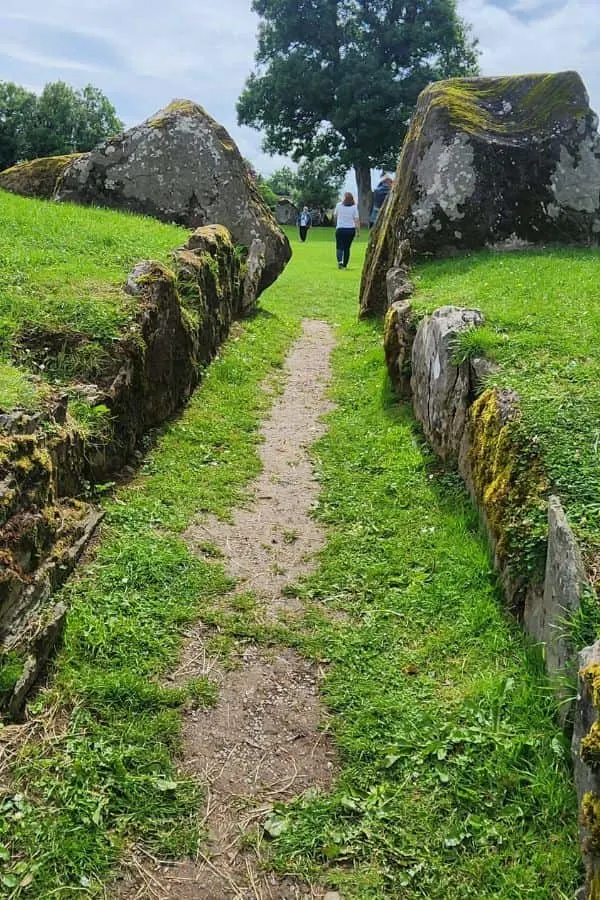 The impressive entrance stones are matched by a pair of equally impressive rocks that form a V-shape.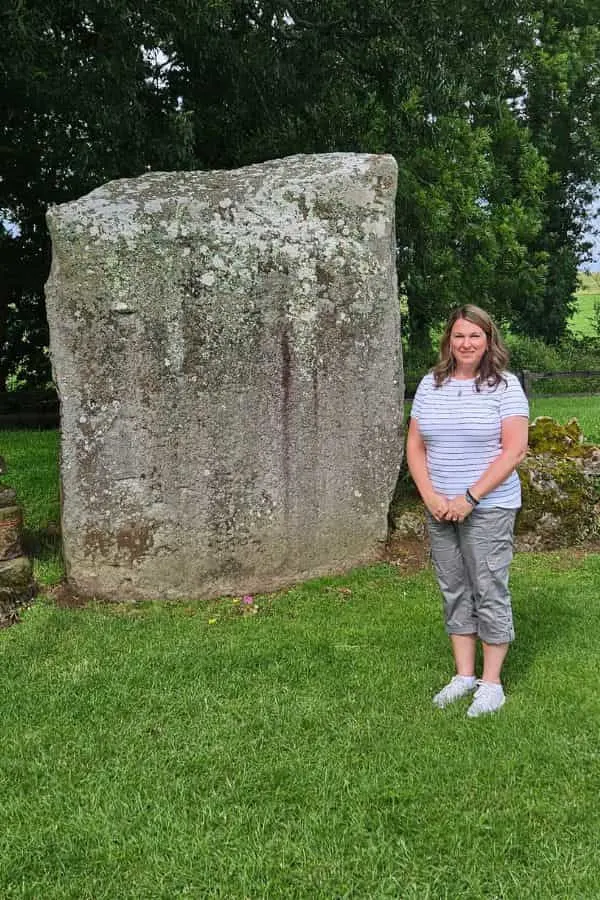 The largest stone in the circle is Crom Dubh's Division stone which stands over 13 feet high and weighs an impressive 40 tons.
The Stone Circle at Lough Gur has been studied by archaeologists for many years and it is believed that it was once part of a larger complex of sacred monuments in the area.
It is also thought to have been used as a site for astronomical observation or marking solstices and equinoxes.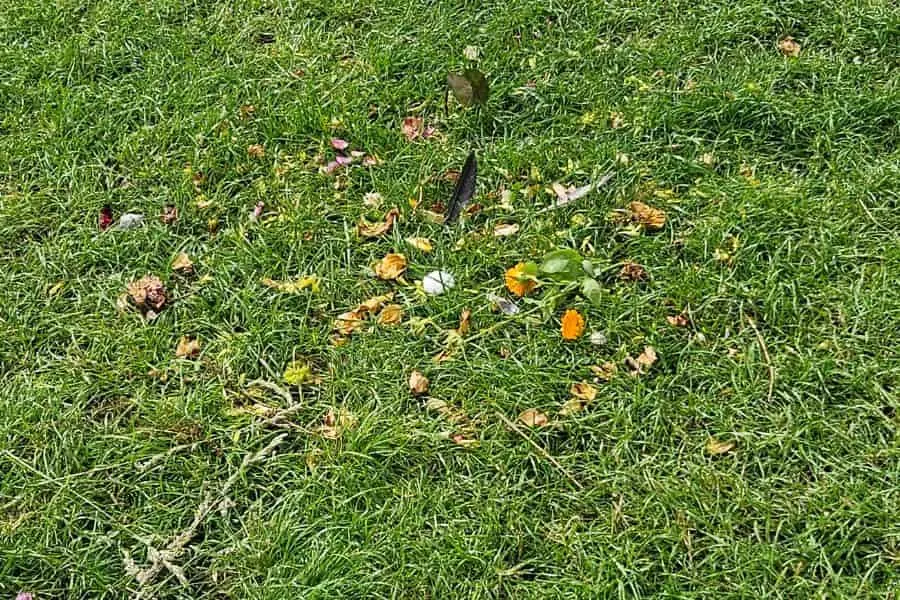 Today, you will find that people come and leave different items both in the center of the stone circle and on top of the stones.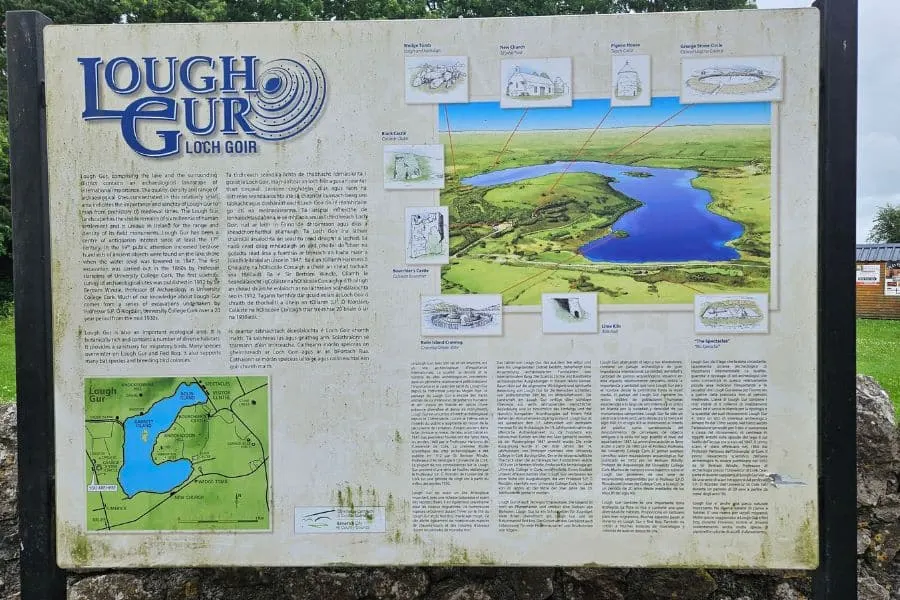 Lough Gur Lakeshore Park
Just a short (albeit winding) drive from the stone circle is the Lough Gur Lakeshore Park.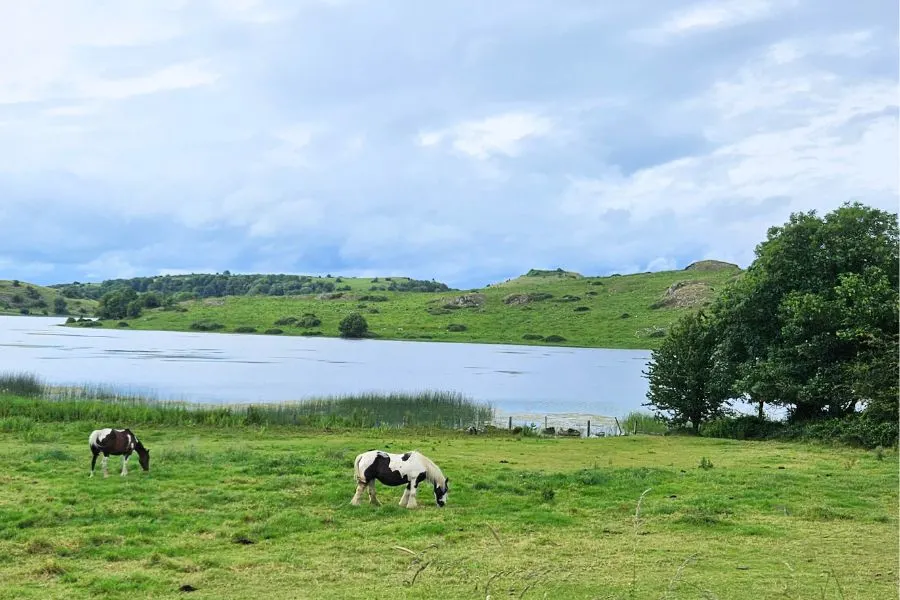 The horseshoe lake is at the base of Knockadoon Hill and has long been admired for its scenic beauty.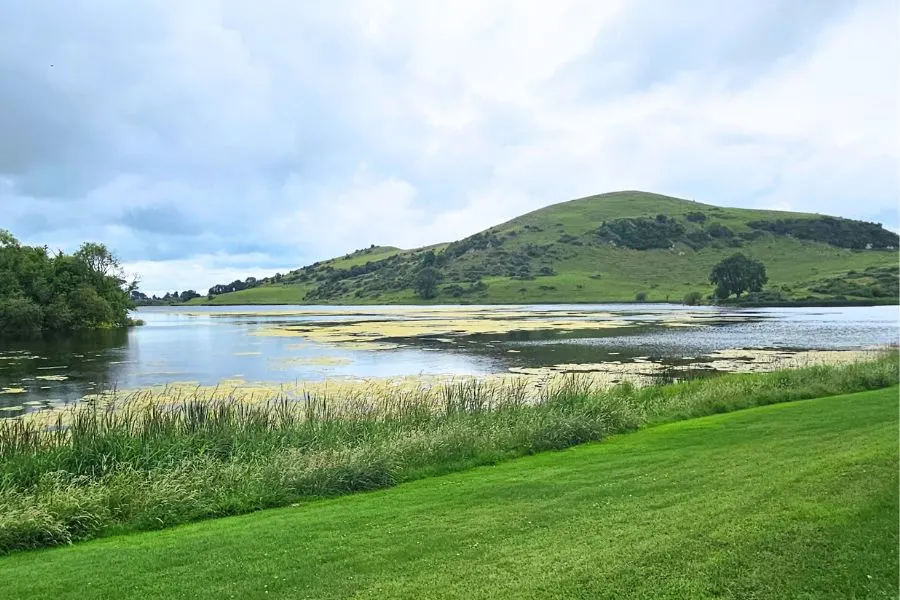 But what really makes this place magical is that it is one of the most important megalithic archaeological sites in Ireland.
When archaeologists first discovered ancient structures that showed humans lived there, it was decided that the lake should be drained.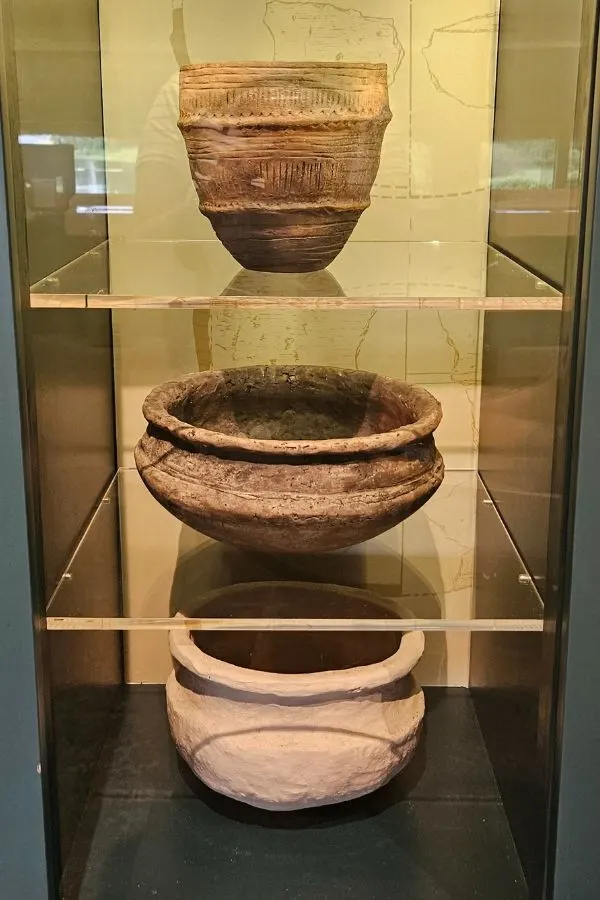 Once excavated, many pieces of pottery along with bronze items were found.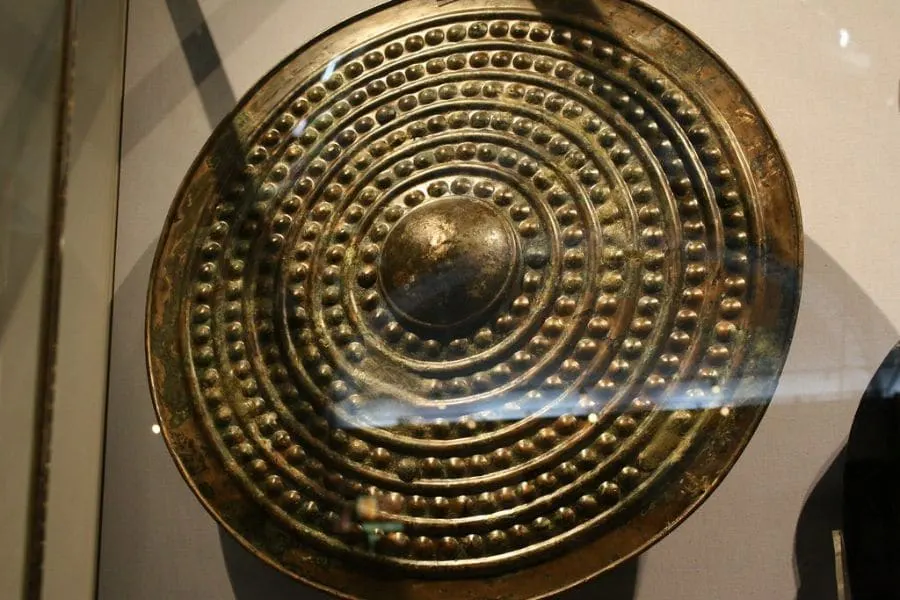 One of the best-preserved items is a bronze shield that is now at the National Museum in Dublin.
A recreation of the shield is at the visitors center of Lough Gur.
Do take time to explore and hike around the park. You will find several points of interest.
You can pick up an audio walking guide from the Heritage Center for €5, this price also includes entrance to the Heritage Centre.
The audio guides explain different locations and their historical significance while a narrator recounts lores and legends.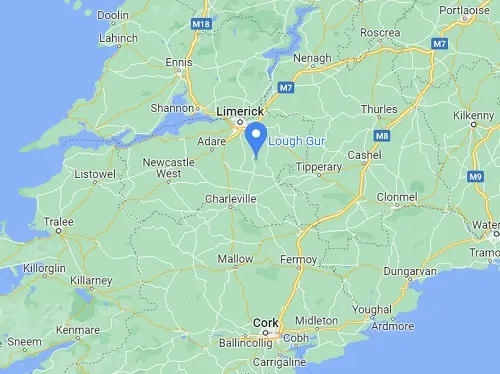 How to get to Lough Gur Stone Circle & Lakeshore Park
Lough Gur is a great day trip from the city of Limerick.
The best way to get to Lough Gur Stone Circle is by car.
Use your navigation or Google Maps on your phone and this location: Grange Stone Circle Lough Gur, Grange, Lough Gur, Co. Limerick, Ireland. The best route is on the R512.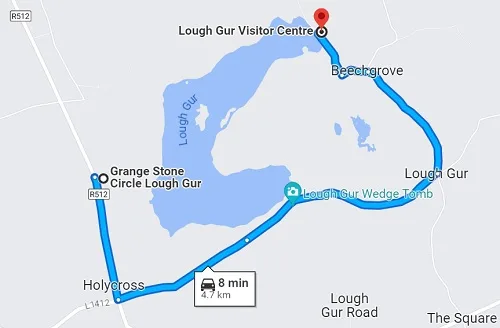 The Stone Circle to Lakeshore Park is another 8-minute drive along farm roads.