Taking a day trip from Sorrento to Pompeii is an easy and convenient way to explore the ancient ruins of this once-great city. To make the most out of your journey, there are a few important things you should know before departing.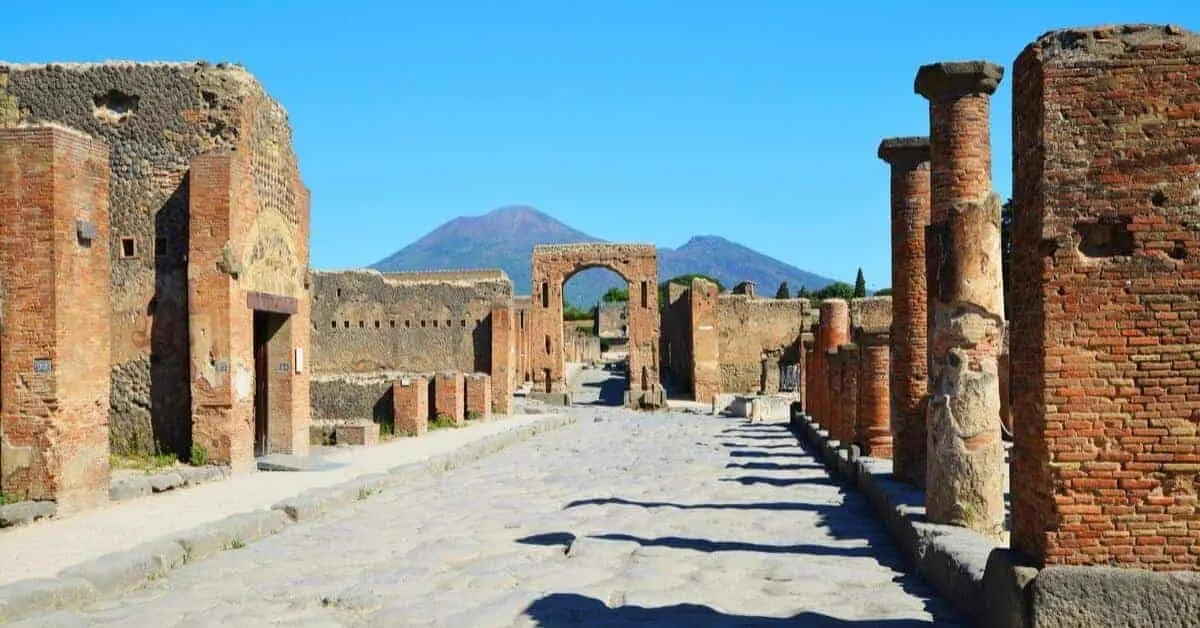 Making the Day Trip from Sorrento to Pompeii
A day trip from Sorrento to Pompeii is simple to do on your own, but there are options to do it as part of a tour as well. No matter which you choose, the train is the best way to get there.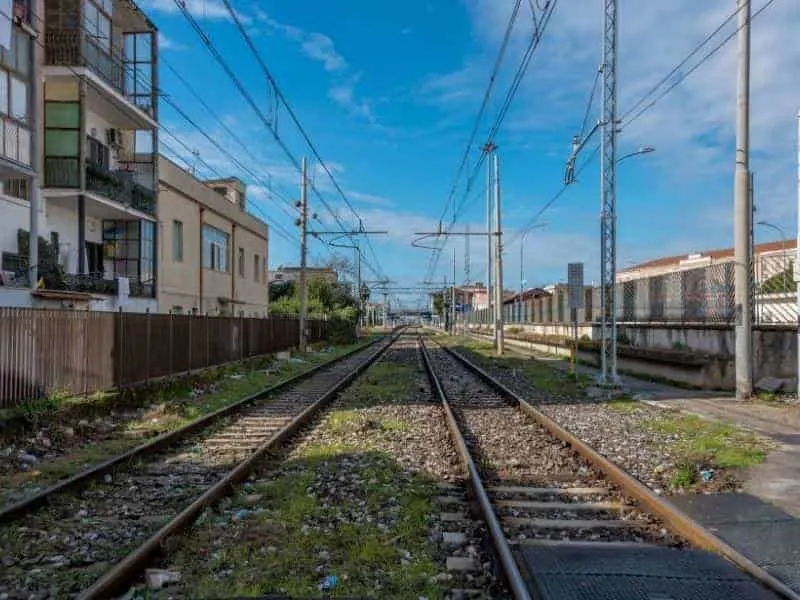 Sorrento to Pompeii by Train
Those wishing to get to the Pompeii ruins will take the Circumvesuviana train that runs from Sorrento (Naples Train Station) and to the Pompeii Archaeological Park.
You can purchase your tickets at the train station.
Pompeii is just a little over 30 miles from Sorrento, so typically takes less than an hour.
When you depart the train, the entrance to the archaeological site of Pompeii is right across from the Circumvesuviana station.
Try to take the train to Pompeii early in the day, so that you can return to Sorrento before the late afternoon when the train fills with locals returning from work.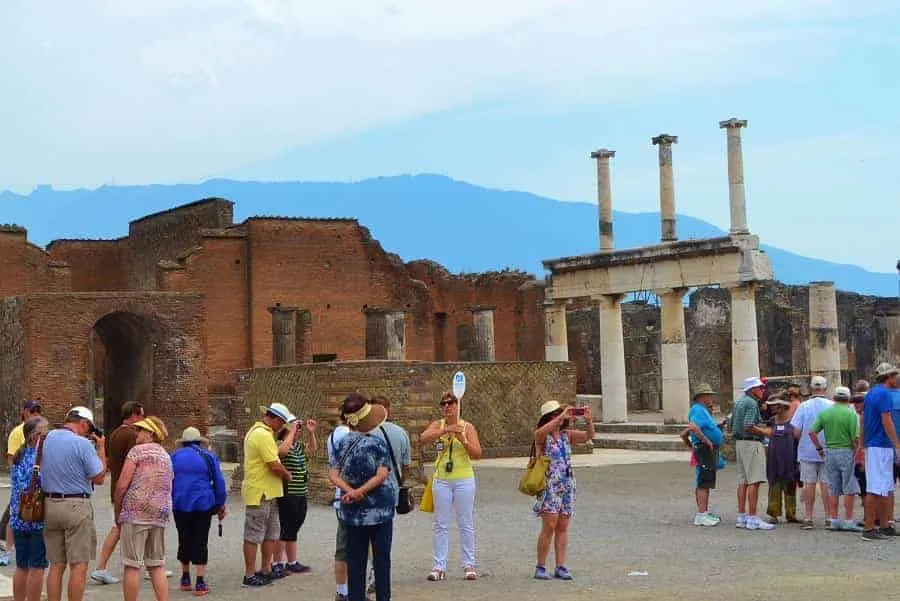 Touring Pompeii Ruins
Visitors touring the ruins of Pompeii will find a wealth of history and archaeological treasures.
The city was destroyed by the eruption of Mount Vesuvius in 79AD, burying it in ash and lava.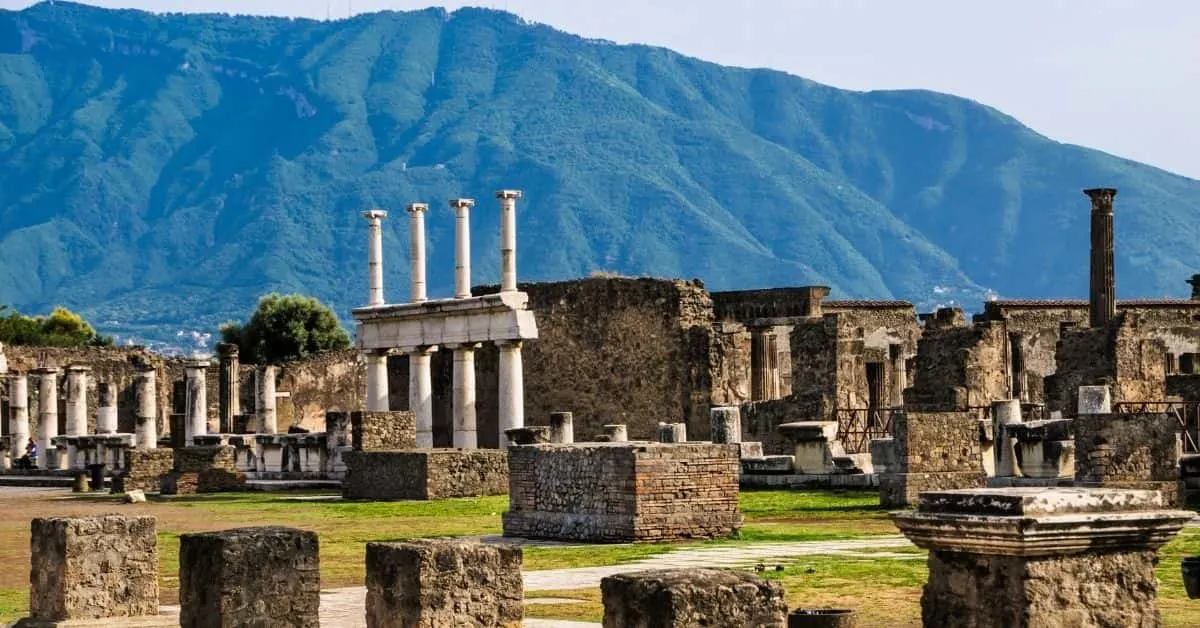 Tourists can explore the remains of homes, streets, public buildings, and temples that have been preserved by volcanic material for more than two thousand years.
The ruins provide an incredible glimpse into the past, allowing visitors to imagine what life was like in this bustling Roman city during its heyday.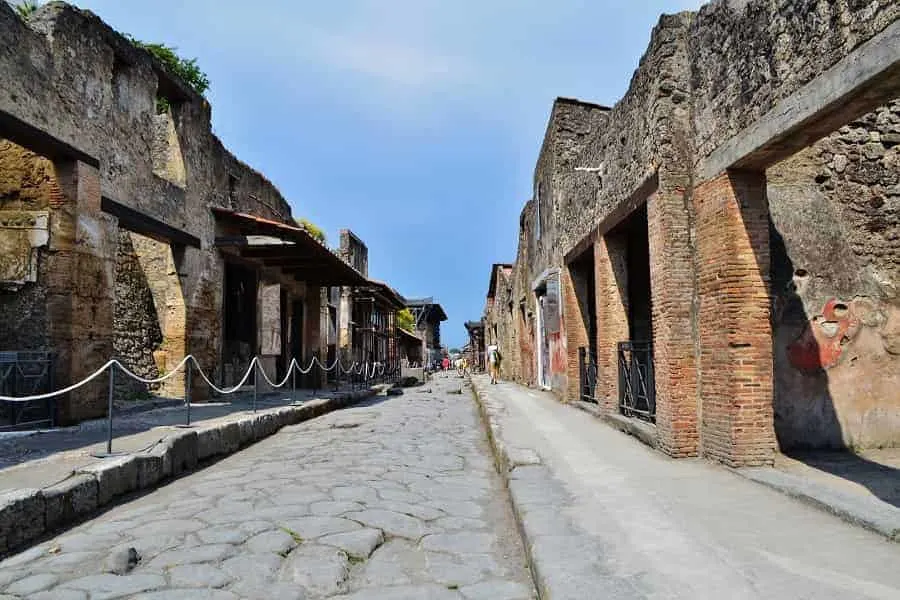 Along with the stunning archaeological remains, Pompeii also offers a unique insight into Roman culture and religion.
For example, there are sidewalks that the Romans used since the roadways were often filled with waste runoff!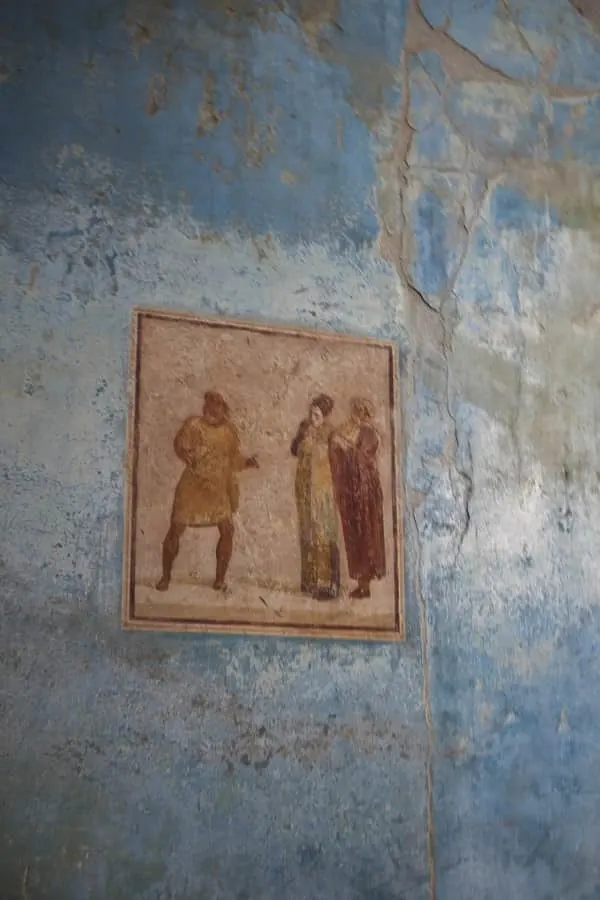 Visitors are also able to see many artifacts that have been discovered throughout the site, including wall paintings, frescoes, and inscriptions.
The trip to Pompeii really is amazing and something unique to this part of the world.
Pompeii Skip the Line Tickets
If you want to tour Pompeii on your own, you can purchase your Pompeii Skip the Line Tickets online. Your priority access tickets will allow you to see everything at your own pace.
OR you can choose a Pompeii skip-the-line ticket with a guide who knows the ruins well.
Sorrento to Pompeii Tours
Want to visit Pompeii, but don't want to hassle with trying to navigate there on your own?
No problem, there are plenty of tours you can take that will get you from one place to the other seamlessly.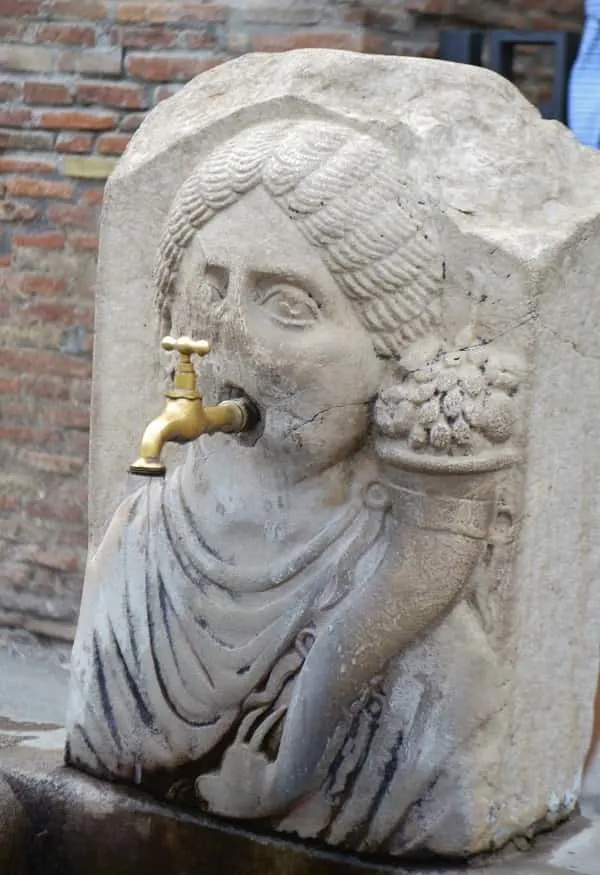 Preparing for your day in Pompeii
If you are familiar at all with Southern Italy, you know how hot it can be. Wear loose, breathable clothing and good walking shoes.
You will be in the sun most of the day, so I would recommend that you also bring a hat and sunglasses.
Lastly, make sure that you bring a refillable water bottle.
You will want to stay hydrated in the hot Italian sun and there are plenty of places to refill your bottle in Pompeii.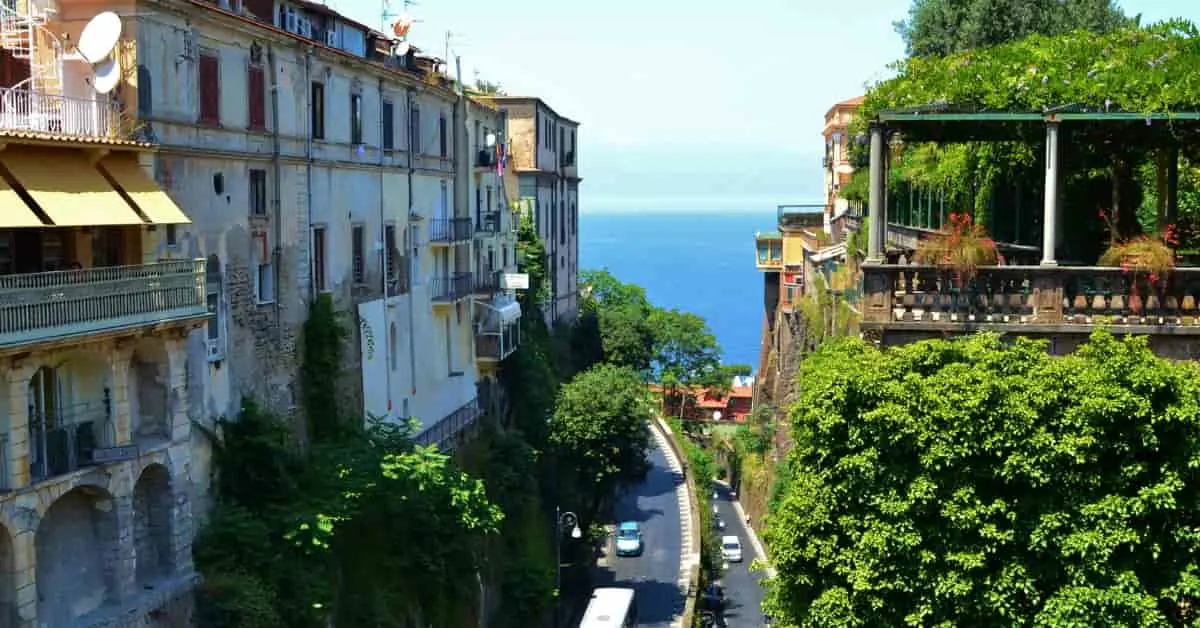 If you get the chance to go to Sorrento, do make time to visit other places nearby like Pompeii.
It is an easy day trip and will allow you to walk back in time to see what life was once like for the people who lived in this area of the world.