Mulholland Scenic Overlook is a must-visit site for anyone interested in getting a stunning view of Los Angeles. You can visit day or night and get a wonderful panoramic glimpse of Los Angeles, the Santa Monica mountains and more!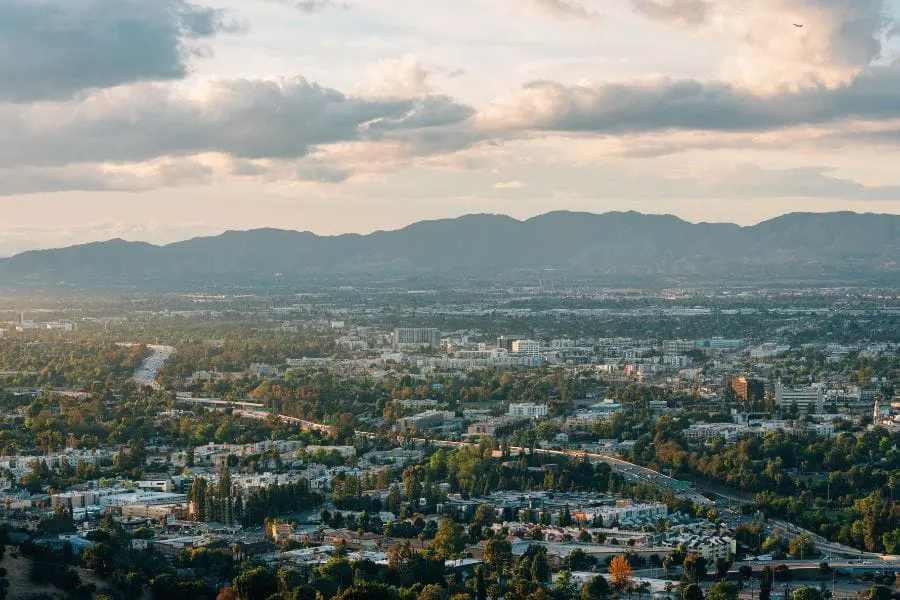 The fifty-five-mile Mulholland Scenic Parkway and Corridor is one of the most famous thoroughfares in the country and easily drivable for those visiting Los Angeles.
You can choose to drive the whole thing as a day trip or just to Universal City Overlook to see a broad vision of the City of Angeles.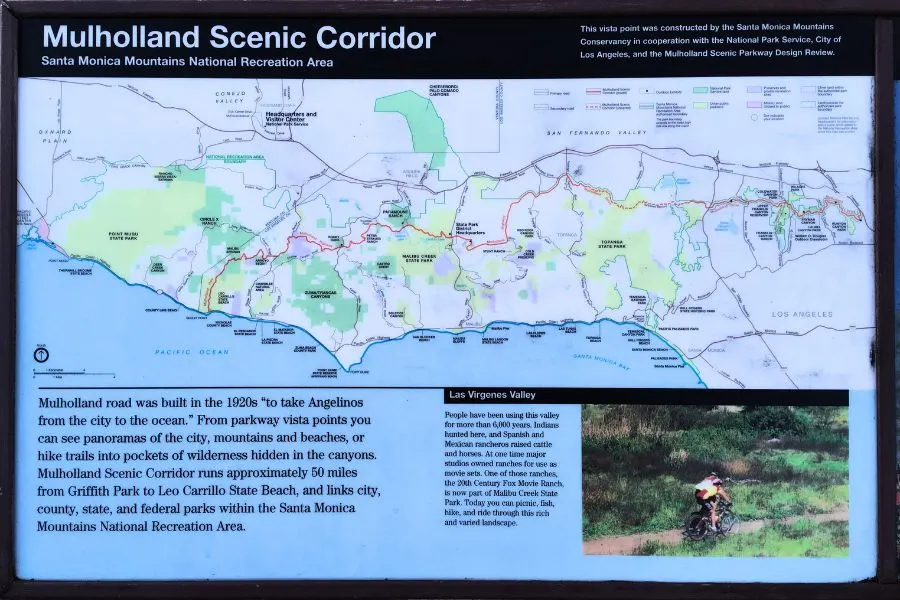 Mulholland Scenic Overlooks
You will find several scenic overlook spots through the 55 mile drive. Here are the viewing areas along the way that will give you the most amazing views!
Barbara A. Fine Overlook
On the north side of Mulholland Drive, you will find a large paved parking area and a short trail to an overlook with a stunning view of the upper fork of Fryman Canyon, the San Fernando Valley, the Simi Hills, and the San Gabriel Mountains.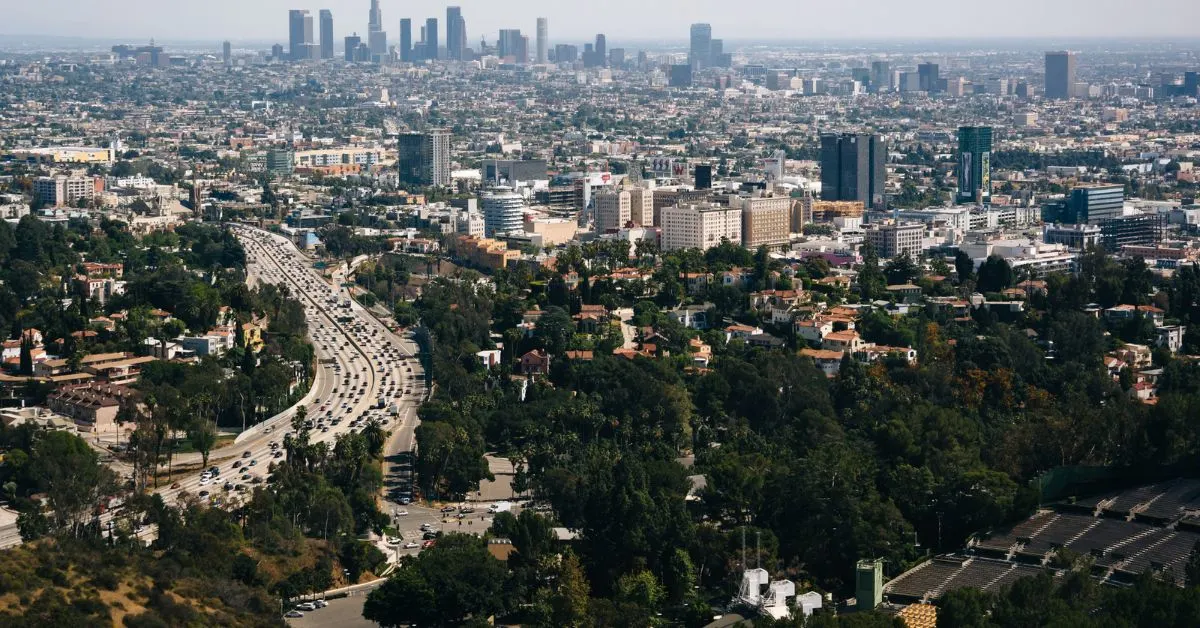 Jerome C. Daniel Overlook Above the Hollywood Bowl
One of the most easterly Mulholland Scenic Overlook sits above the Hollywood Bowl Amphitheater. When clear, you can see Catalina Island, Griffith Observatory & the Hollywood Sign.
Nancy Hoover Pohl Overlook
Located on the north side of Mulholland Drive, you will find a 40-car parking area, a physical fitness course, and trail access.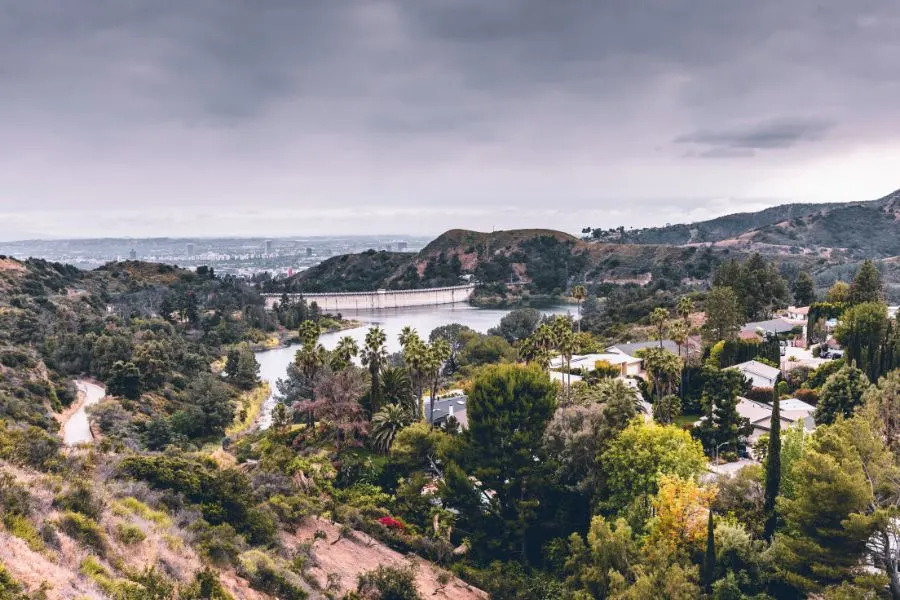 Stone Canyon Overlook
On the south side of Mulholland Drive, there is an ample parking lot and a short ADA-accessible trail with views of the Santa Monica Mountains and Stone Canyon Reservoir.
Universal City Overlook
Located on the north side of Mulholland Drive, this landing provides views of the San Fernando Valley and Verdugo Hills.
Alisa B. Katz Las Virgenes Valley Overlook
Located on Mulholland Highway east of Malibu Canyon Drive, this overlook provides views of the meadows of the Las Virgenes Valley and the cliffs of Malibu Creek State Park.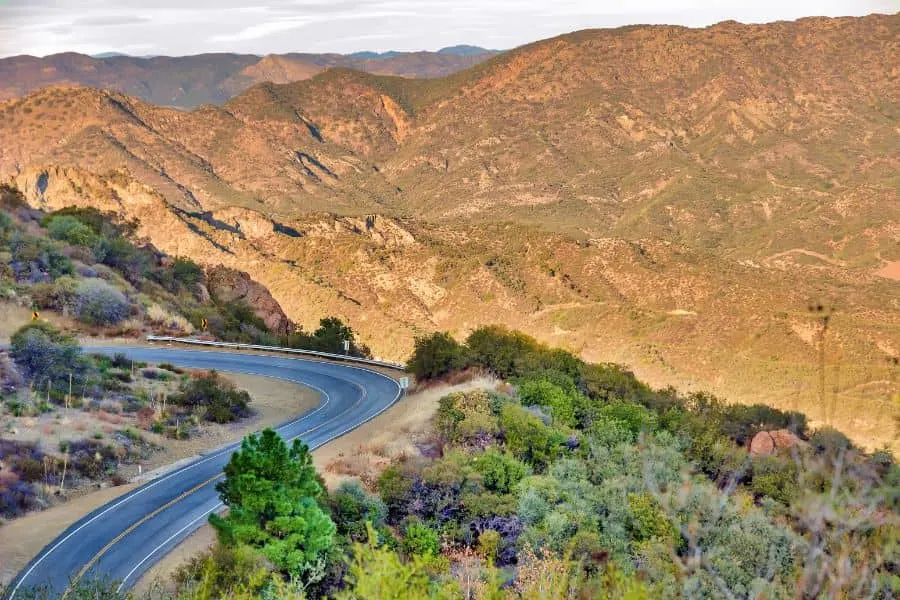 Seminole Overlook
Located on a curvy part of Mulholland Drive, Seminole Overlook has views of volcanic mountain formations.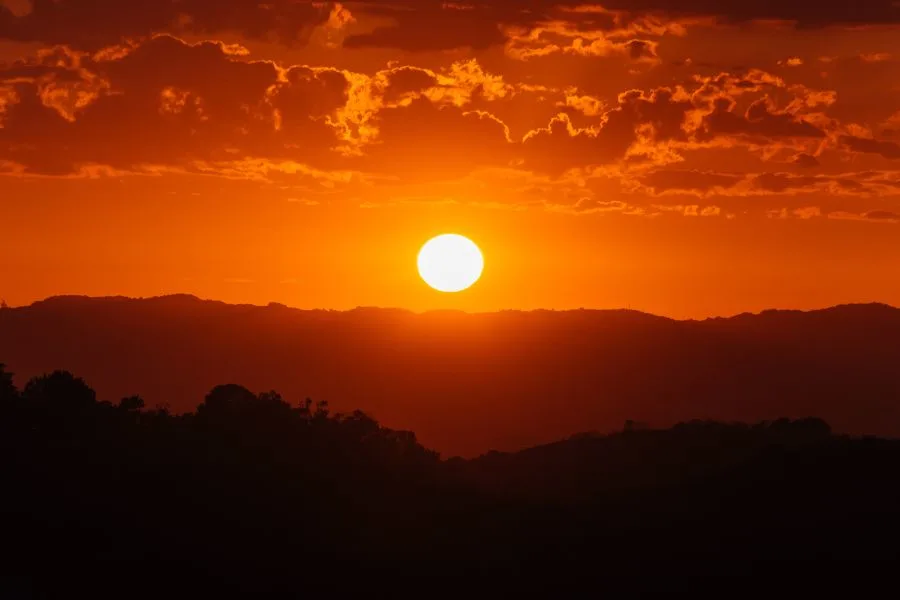 Seeing the Sunset at Mulholland Scenic Overlook
While visiting during the day offers you beautiful views of the city, you can also experience the sunset on several of the Mulholland Scenic Overlook spots. Just make sure you are facing west!
Visiting Mulholland Scenic Overlook is a great way to appreciate all of Los Angeles's stunning natural beauty. From sweeping vistas of meadows and valleys to picturesque mountain formations and downtown LA, there's something for everyone to marvel at.