Brussels, the capital of Belgium, is an exciting city with a vibrant history and culture. Home to delicious chocolates and waffles, awesome cultural attractions and beautiful architecture – it has something for everyone. If all you have is one day in Brussels, you won't be able to see it all, but with this itinerary, you will be able to see quite a bit!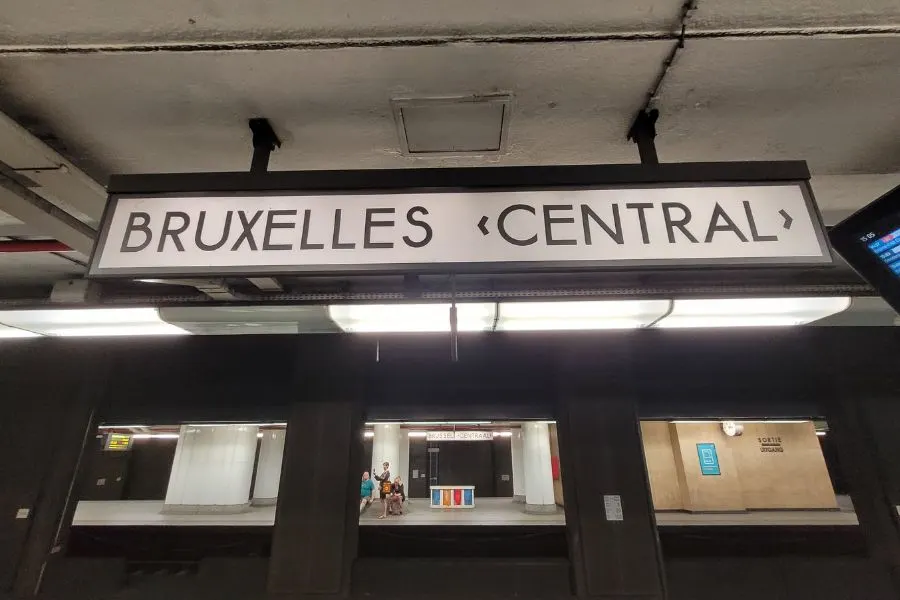 How to Get to Brussels
The best way to get to Brussels from other European destinations is by train. In Brussels, there are five main railway stations, which are all interconnected.
Central Station
North Station (to Amsterdam)
Luxembourg Station (to Luxembourg)
Schuman Station (European destinations)
With such a short ride, it is best to visit Brussels and other cities in Belgium, like Ghent & Bruges, this way.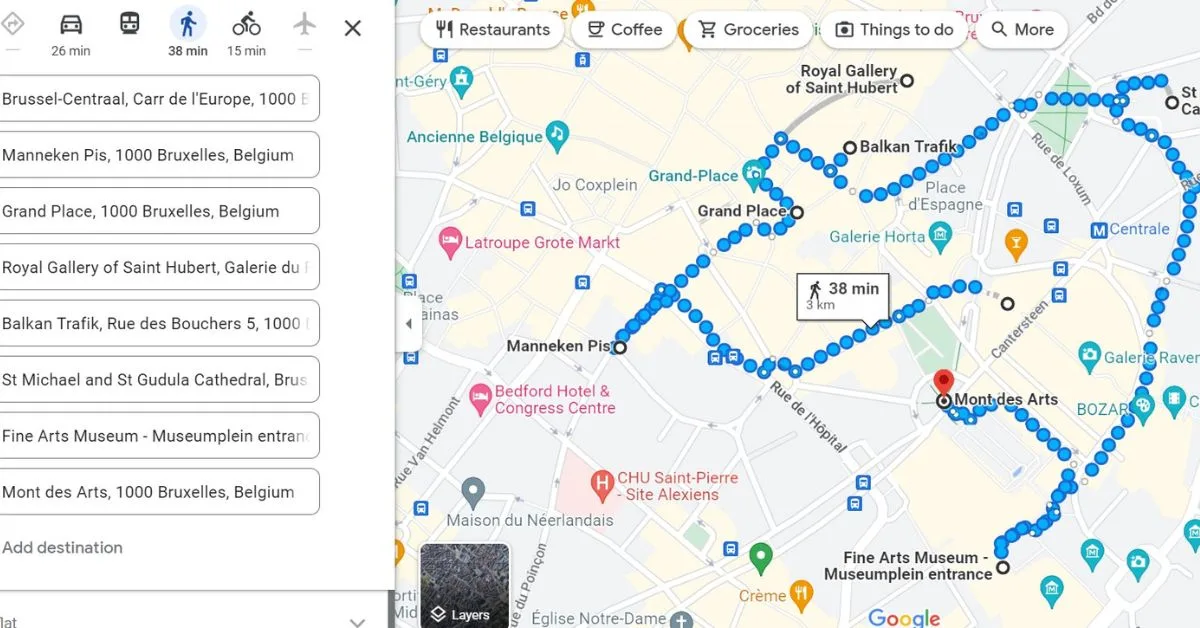 Itinerary for One Day in Brussels
This one-day Brussels itinerary is the easiest way to see most of the city on foot. You will find Brussels to be extremely easy to navigate!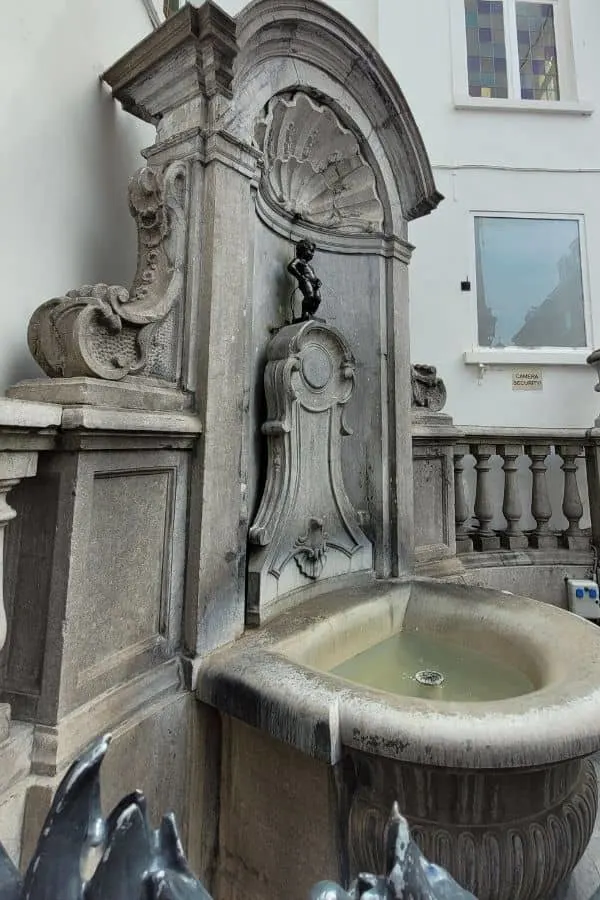 Manneken Pis
When it comes to statues in Brussels, nothing is more popular than Manneken Pis and this is where you should start your day in Brussels.
The iconic sculpture that depicts a small boy urinating in the fountains basin dates back to 1619.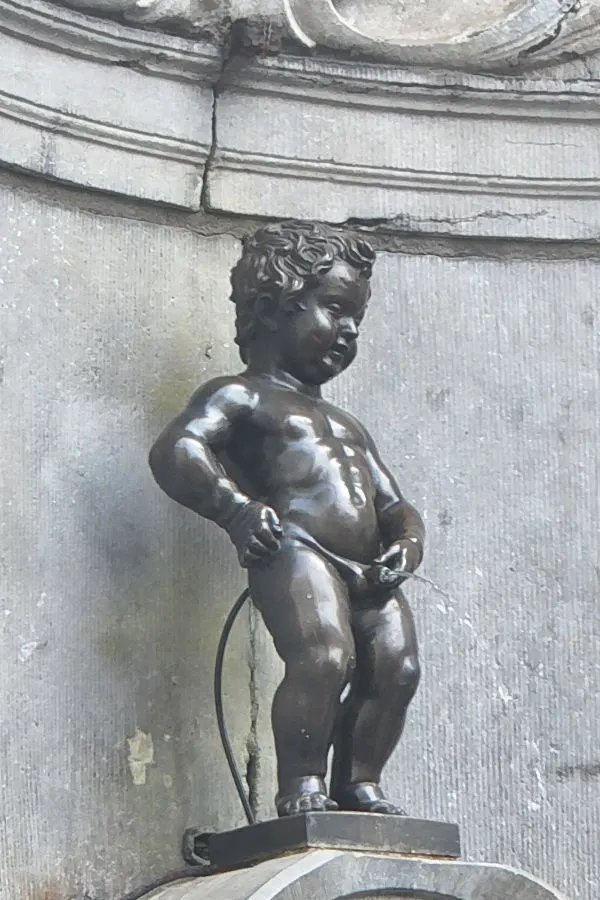 The statue you will see is a replica. Due to it having been stolen many times, it was decided to house the original in the Brussels City Museum.
Over the years, Manneken Pis has been dressed up in different costumes for festivals and other special occasions, further cementing its place as one of Brussels' most beloved attractions.
You will find several stores nearby selling costumes for the statues as well as trinkets and souvenirs featuring the diminutive statue.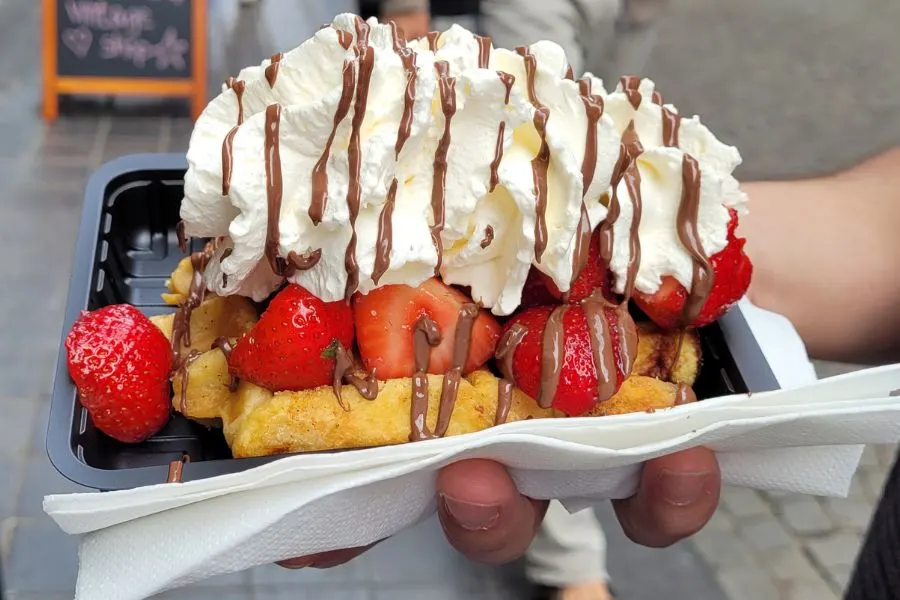 Grab a Waffle
Between Manneken Pis and the Grand Place are several Waffle Shops. The waffles come in many different varieties and they are the best waffles you have ever tasted.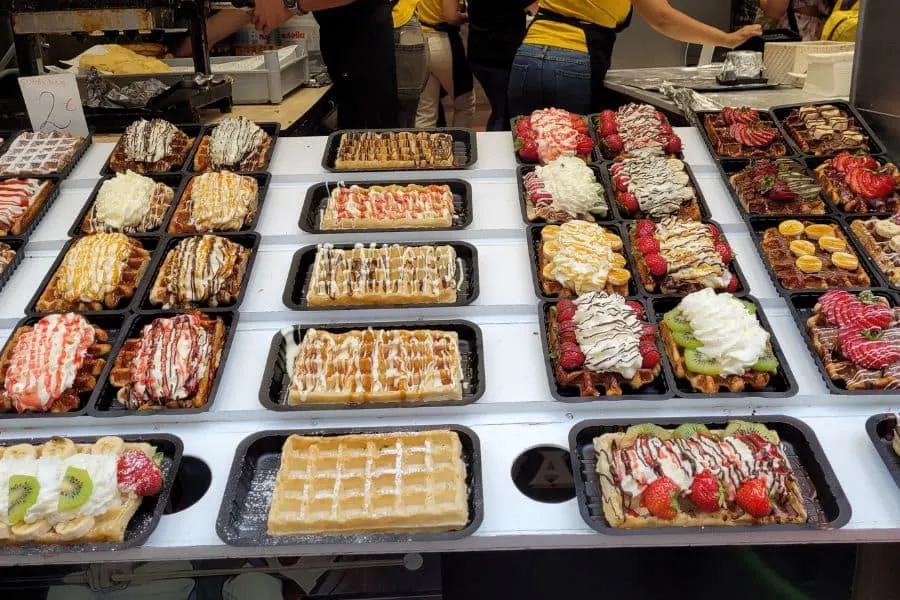 No one is really better than the other, so let whichever one catches your eye be the one you select.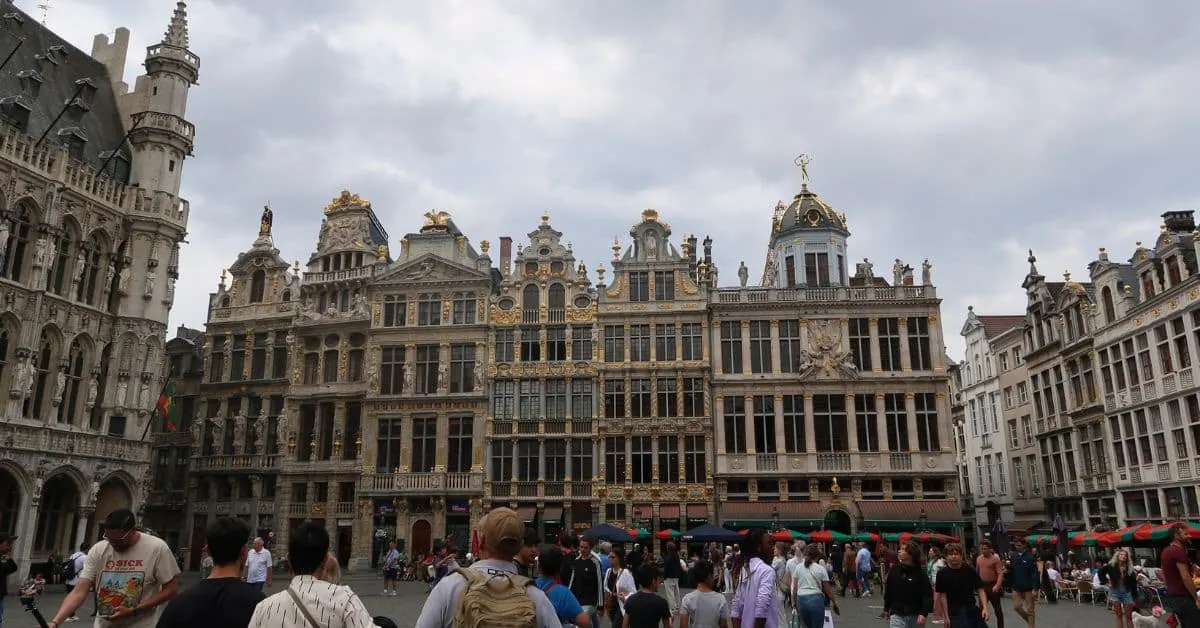 Grand Place
When spending the day in Brussels, give yourself time to explore Grand Place.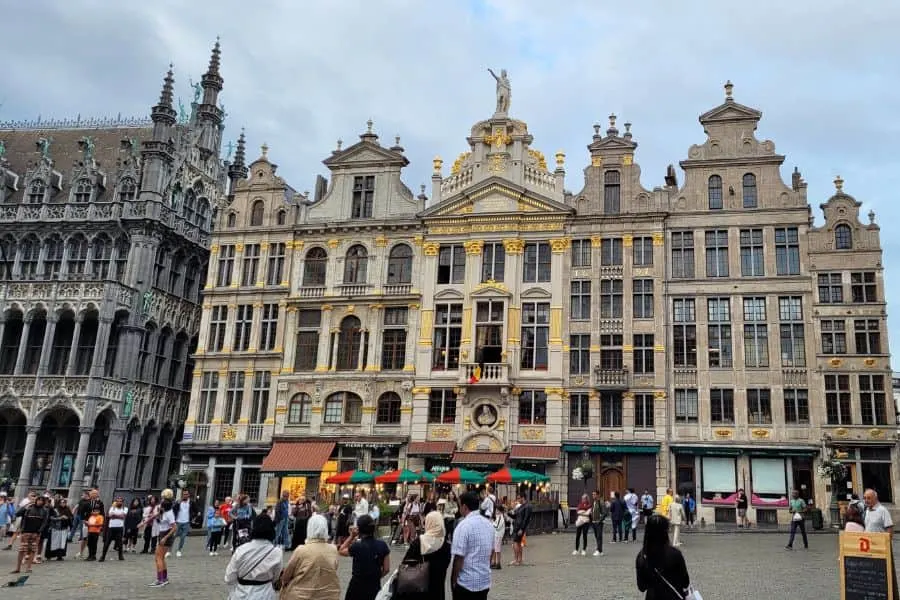 This beautiful plaza has been around since the 13th century and holds some of the most iconic buildings in Belgium.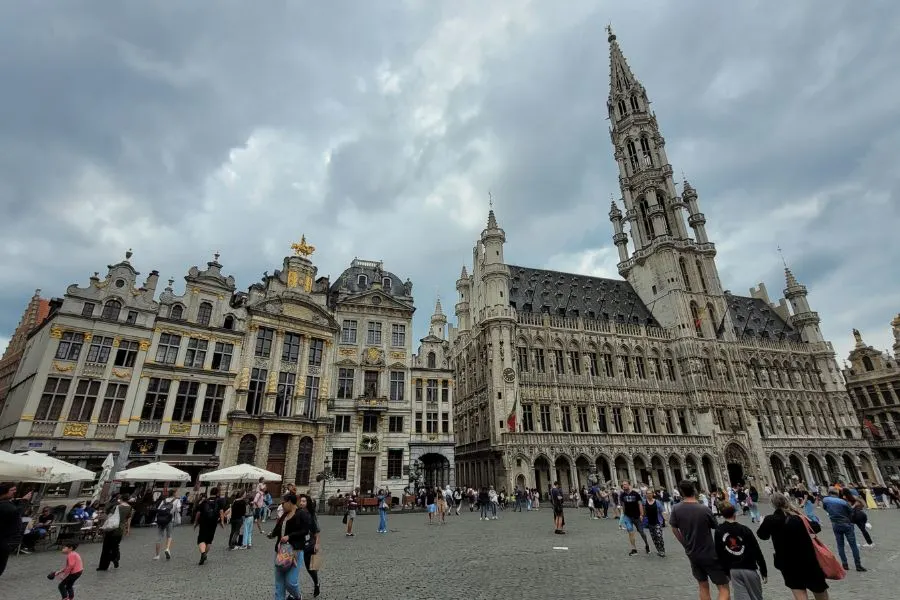 Here, you'll find the Town Hall, Breadhouse, and King's House – all built with classic Flemish style.
There are also many shops and restaurants to explore, so take some time to wander around this historic area.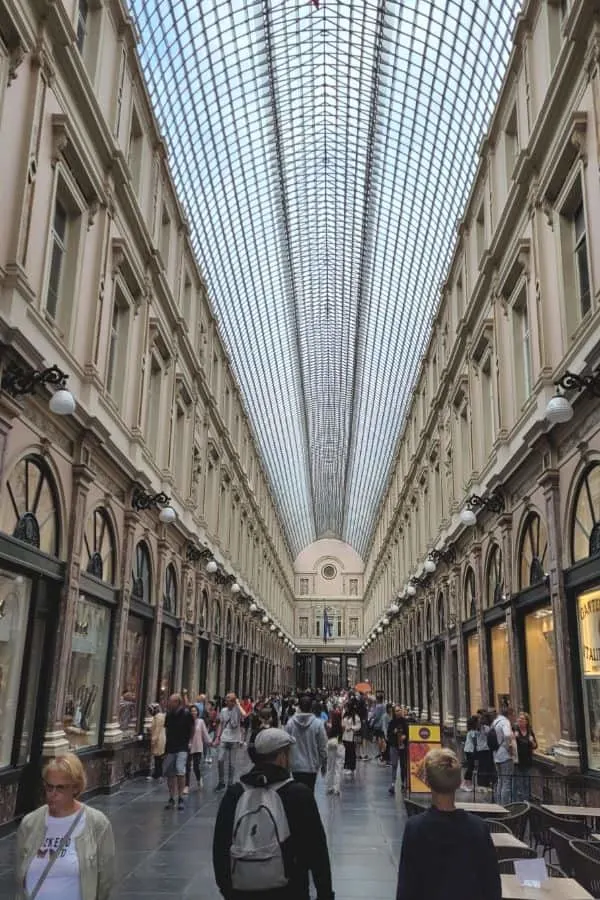 Royal Gallery of Saint Hubert
Take some time to walk through the Royal Gallery of Saint Hubert. It is the perfect place to sit and have a coffee or to shop for chocolates.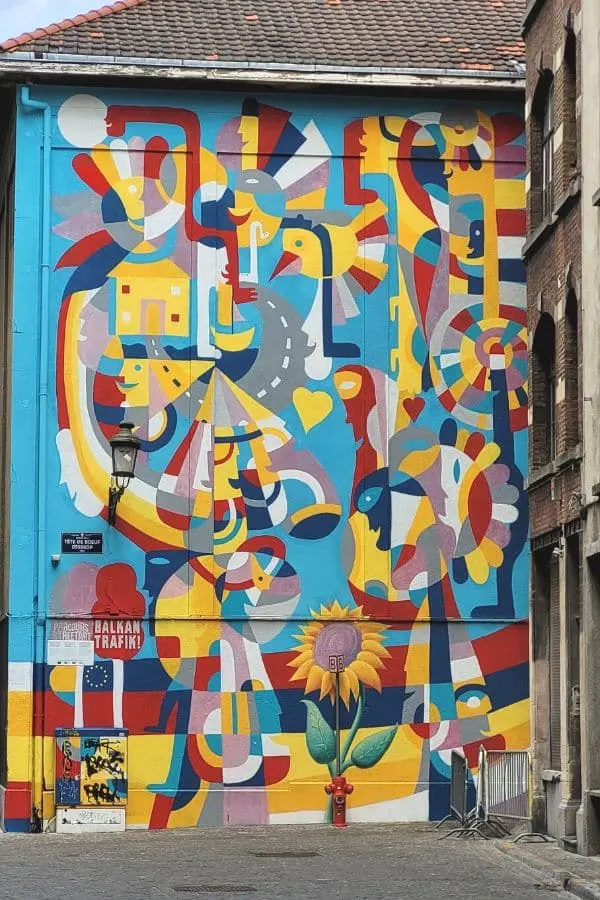 Balkan Trafik
Located off Rue des Bouchers 5, this is just one of several popular wall murals found throughout Brussels. While much of the wall art in Brussels consists of cartoons, the Balkan Trafik is popular among instagrammers.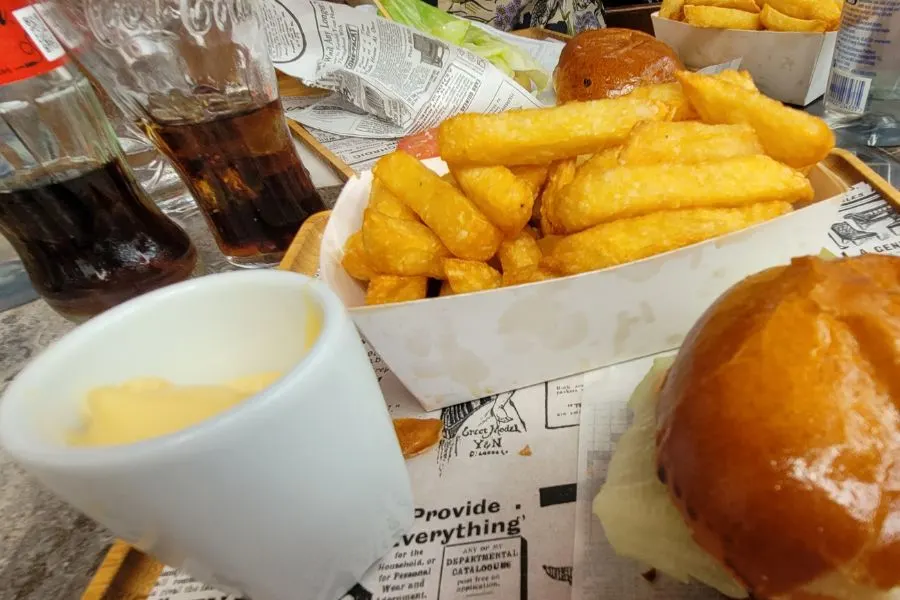 Grab Lunch
There are no shortages of restaurants on Rue du Marché Aux Herbes to grab lunch. One of the things you should have while in Belgium is Fries.
The fries are the perfect crispiness and come with a variety of sauces, but andalouse (mayonnaise, tomato paste, and peppers) is the most common one used in Belgium.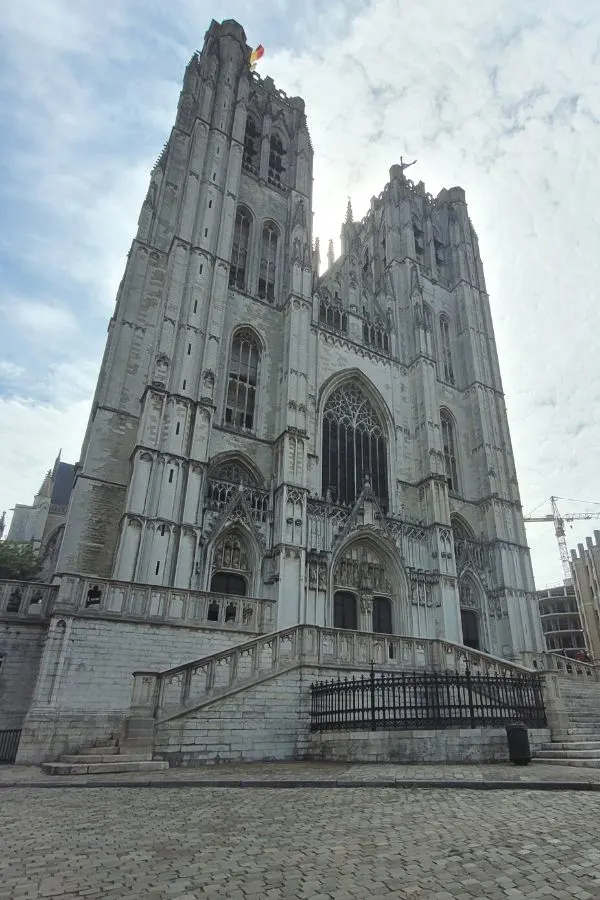 St Michael and St Gudula Cathedral
Your next stop on your day in Brussels should be to St Michael and St Gudula Cathedral.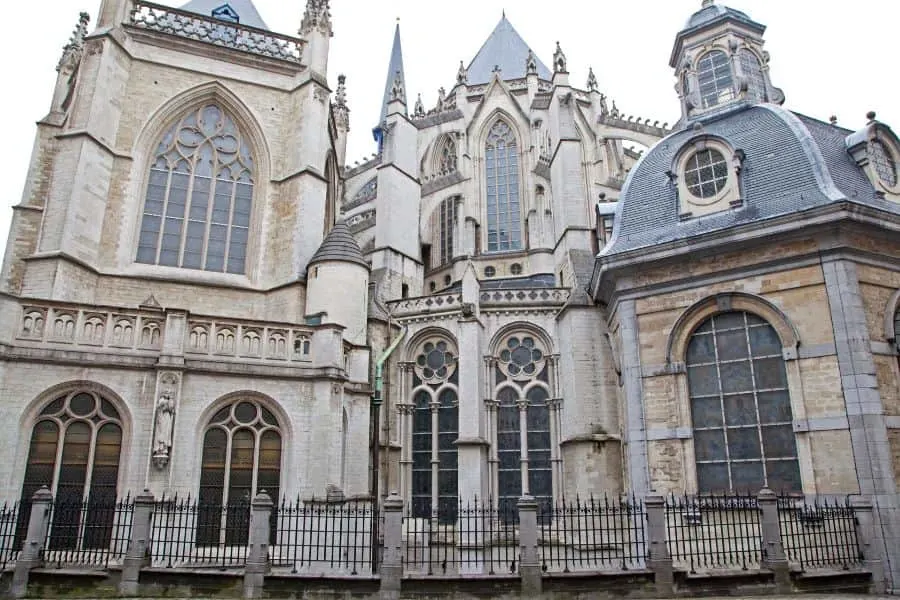 Constructed between 1226 and 1519, this Gothic Cathedral has been renovated several times over its long history.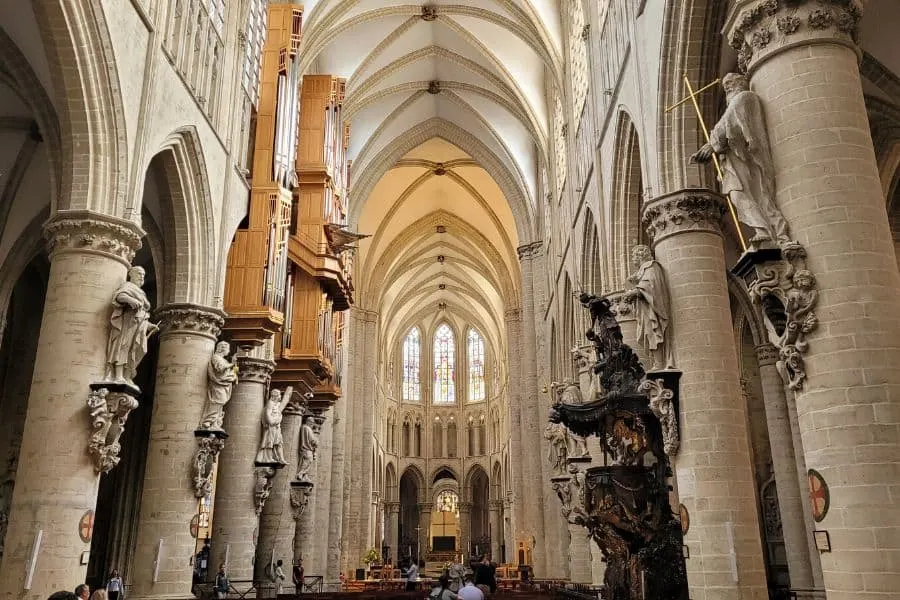 The outside is majestic with its large towers and spires, as well as two grand bell towers, but it is the inside that makes it worth exploring.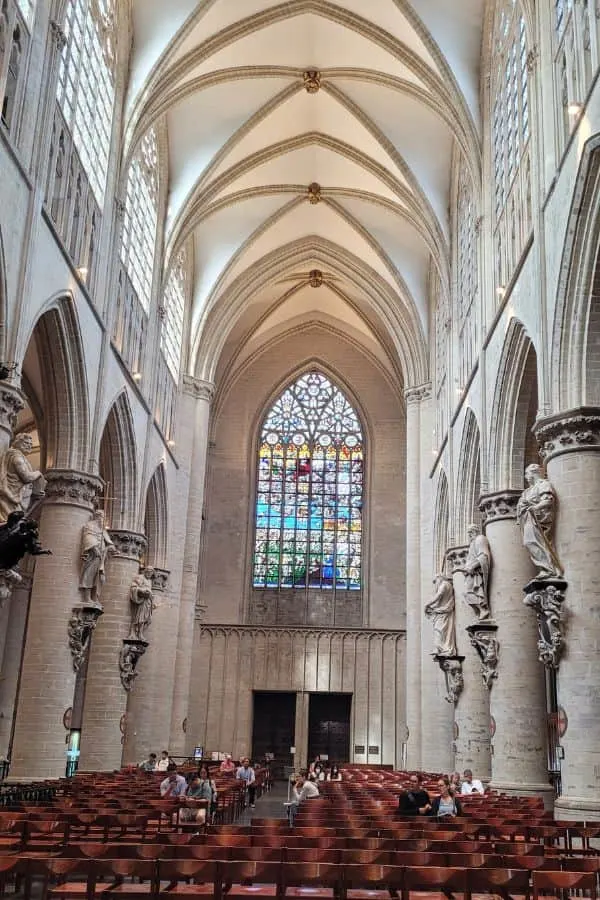 The nave is quite exquisite with its vaulted ceiling and columns featuring statues of the twelve apostles.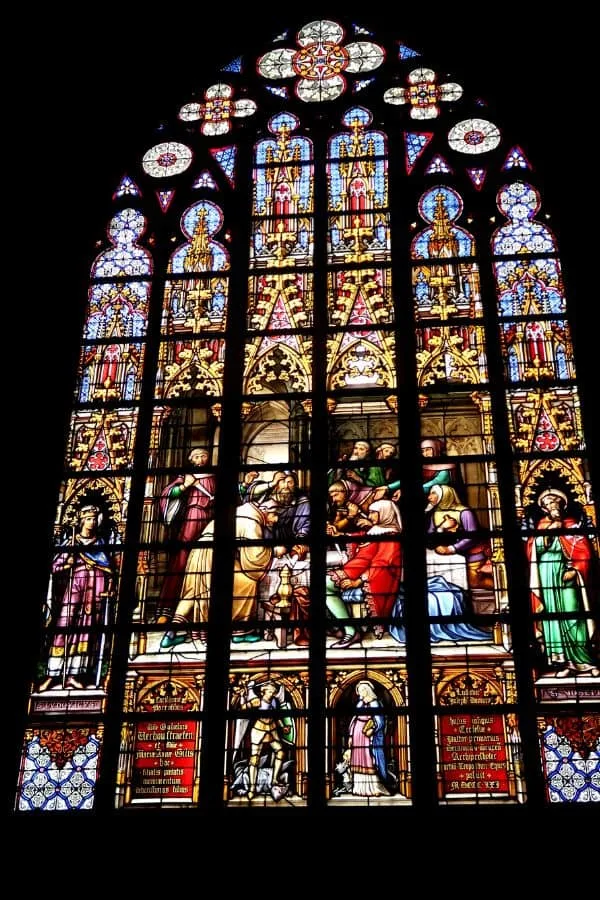 Take time to view the stained glass windows throughout that date back to the Middle Ages.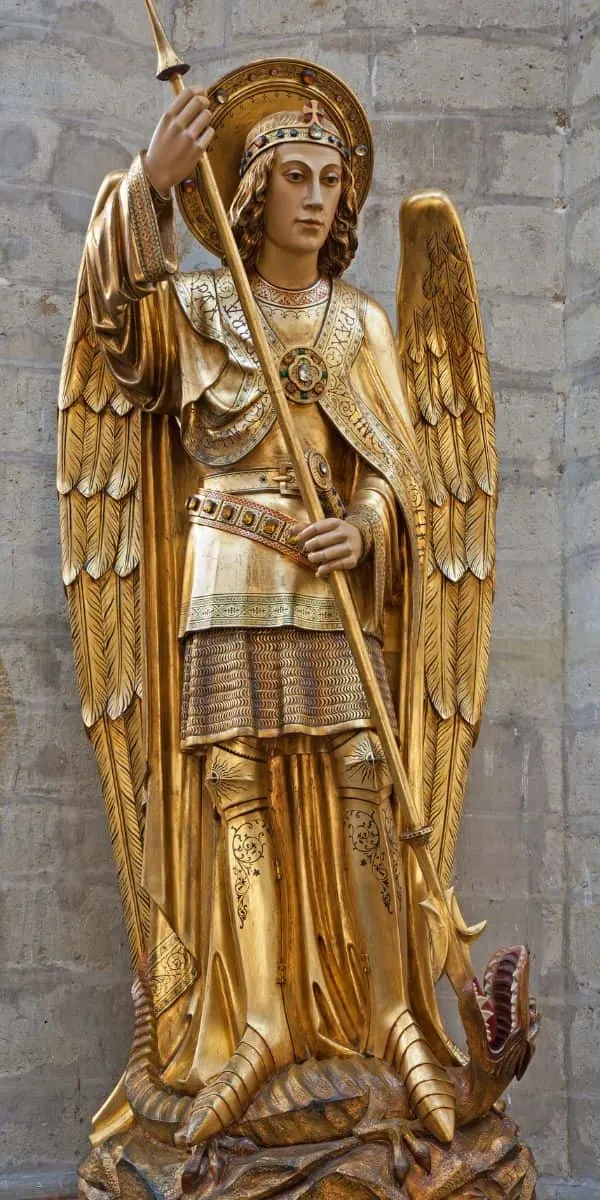 The Cathedral also houses several paintings and sculptures worth noting: St Michael killing a dragon by Rubens, a sculpture of Saint Gudula with her lamb and sword, and the marble altar created by Artus Quellin II.
In addition to those works of art, it also holds several funerary monuments for the Royals.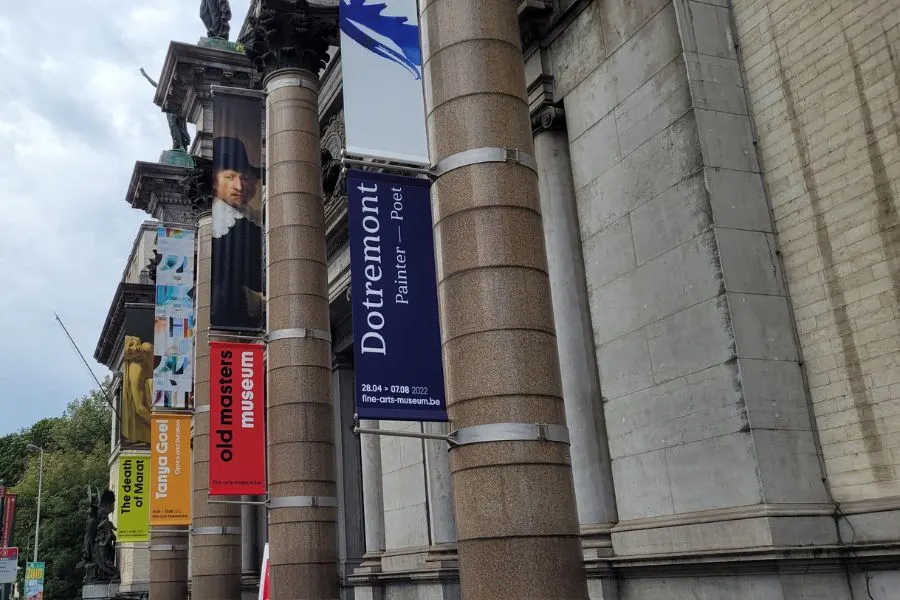 The Royal Museums of Fine Arts of Belgium
The Royal Museums of Fine Arts of Belgium are a collection of museums in Brussels, Belgium which encompass over 20,000 works of art.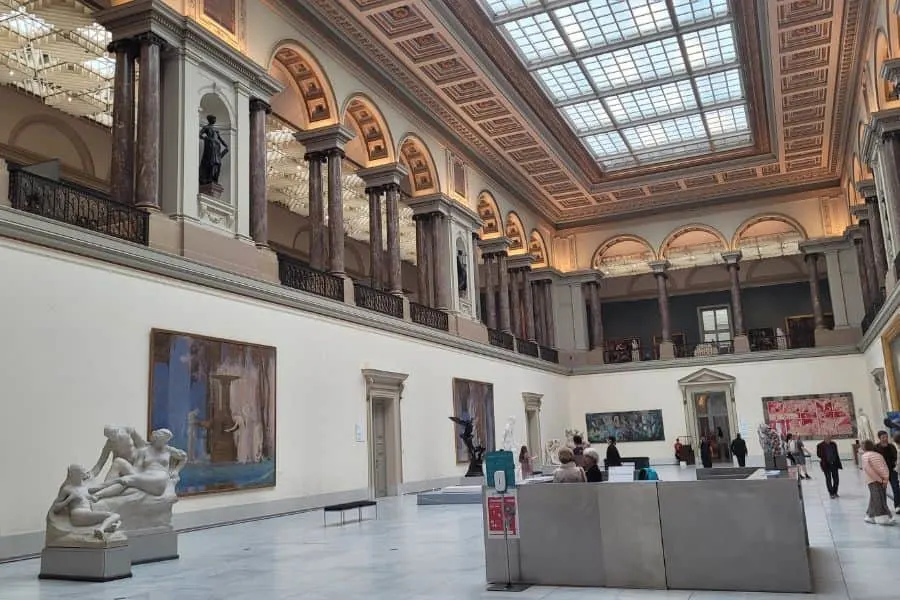 The core collection consists of the Old Masters Museum and the Modern Museum, as well as two smaller but equally important branches: Musée Wiertz and Musée Meunier.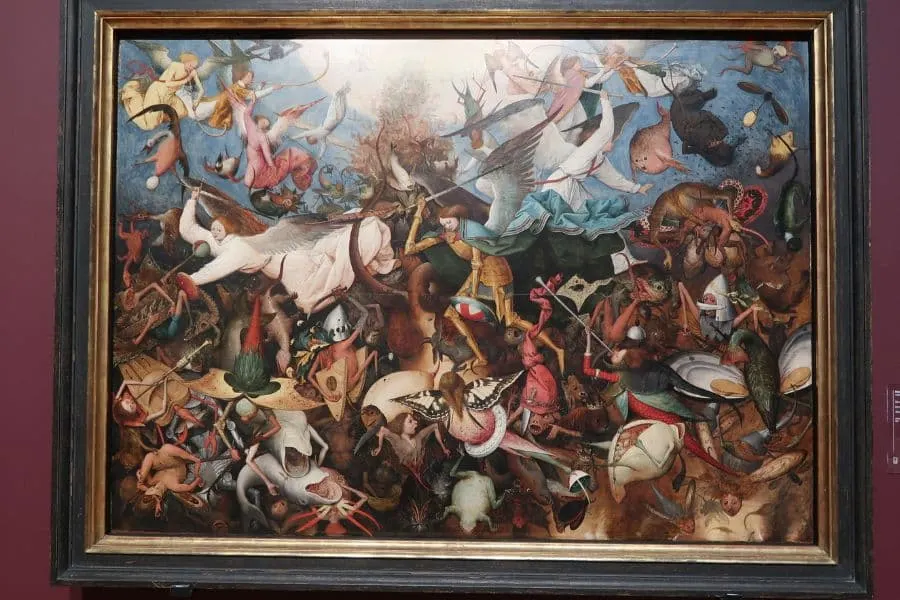 The works exhibited at these museums stretch from ancient to contemporary times and cover a variety of styles and genres including landscape painting, portraiture, still life, religious scenes, abstracts and more.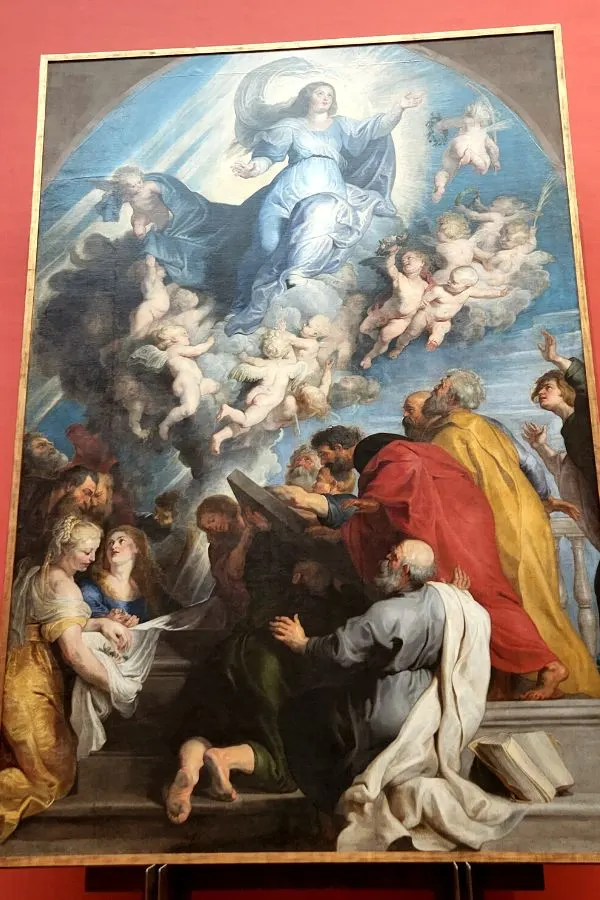 Amongst their vast collection are pieces by renowned artists such as Peter Paul Rubens, Hieronymus Bosch, and Brueghel the Elder.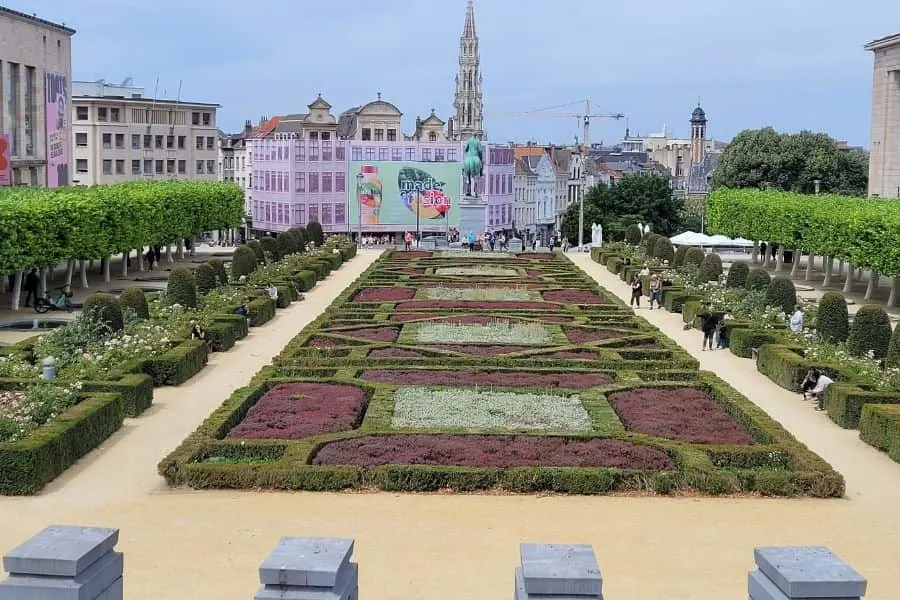 Mont des Arts
End your day in Brussels with a walk through Mont des Arts, which is just beyond the exit from the museum complex.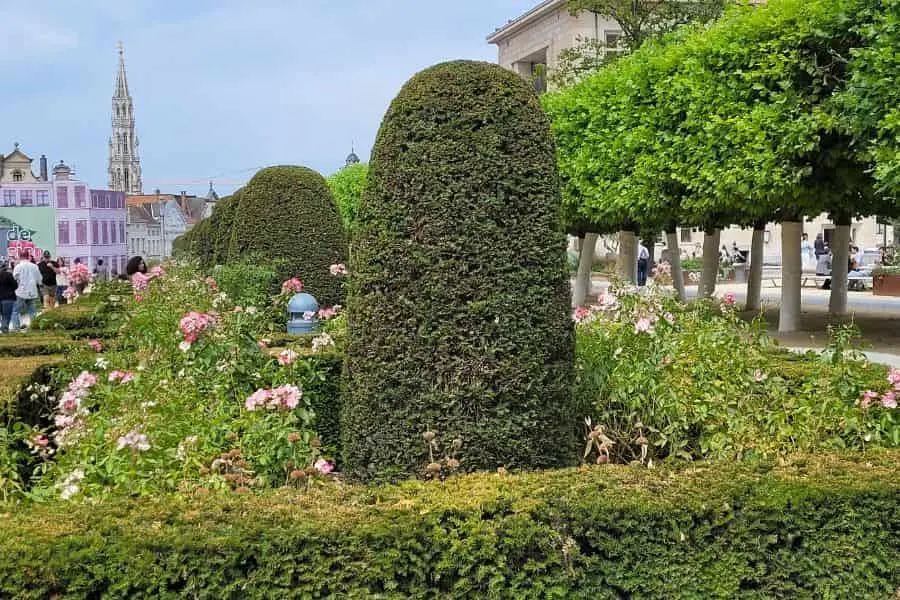 One of the most iconic locations in Brussels, its colorful gardens and sitting park provide a tranquil escape from the hustle and bustle of city life.
If all you have is one day in Brussels, you will find it an incredibly rewarding experience. There is plenty to keep you busy, the main sites are near each other and because it is so pedestrian-friendly, it makes the perfect place to visit for the day!