(Note: This post contains affiliate links & I will be compensated if you make a purchase after clicking on my links. Read our disclosure policy here.)
If you are considering a road trip in Norway, one stop you will want to make is Oslo. Located on the on the Bygdøy Peninsula, Oslo is a city full of beautiful architecture, scenic landscapes and rich history. It is a place that is safe for the solo traveler and full of family-friendly activities for those traveling with children. If you only have one day in Oslo and are wondering how to spend your time, we have a list of top things to do.
First, we are BIG FANS of getting city passes whenever we travel. The Oslo Pass gives you free entry to more than 30 museums and attractions, free travel on all public transport and other great perks. While there are a lot of FREE things to do in Oslo, if you are planning to go to museums or take public transportation, you might find it much cheaper to go ahead and get the Oslo pass.
---
Itinerary for One Day in Oslo
Oslo's Harbor Promenade
City Hall
Nobel Peace Center
Akershus Castle & Fortress
Viking Museum
Norwegian Folk Museum
---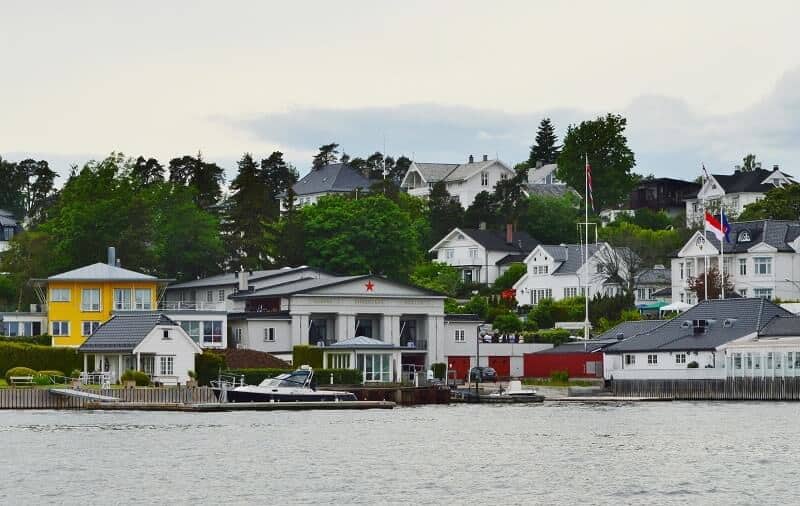 Oslo is very pedestrian friendly and a trip to Oslo will involve quite a bit of walking, so be sure to wear some comfortable shoes.  We suggest beginning your one day in Oslo at the Harbor Promenade. There you can walk along the water and enjoy the beautiful views and visit some of Oslo's greatest treasures:
City Hall. One of the Oslo's main government buildings. it is also a great example of their beautiful architecture.  Don't just admire this building from a far.  While it is a government building, it is open to the general public.  Take a walk inside & you will find the interior walls lined with frescoes created by Henrik Sørensen, Edvard Munch and other famous Norwegian artists. 
Nobel Peace Center. The Nobel Peace prize is an award given annually to someone who has "done the most or the best work for fraternity between nations, for the abolition or reduction of standing armies and for the holding and promotion of peace congresses."  The recipient of the Nobel Peace Prize is selected is chosen by the Norwegian Nobel Committee.  Inside is the Nobel Peace Center is a permanent exhibit about Alfred Nobel, the Nobel Peace Prize, and the award recipients. 
From the harbor, you will see the Akershus Castle and Fortress, a medieval castle that was built to protect Oslo. If you are going to Oslo on a budget, you can walk the grounds of the Fortress for free. Akershus Castle, on the other hand, will require a ticket (unless you have the Oslo pass).
Oslo has so many wonderful museums and you will find them to be an easy (and picturesque) ride across the Oslofjord on the Bygdøyfergene (Ferry). If you only have one day in Oslo, I would recommend that you try to see both the Viking Museum and the Norwegian Folk Museum.  Because you can easily spend the better part of your day at the Norwegian Folk Museum alone, I'm not sure you can fit another stop in, but if time allows, I would also suggest the Fram Museum.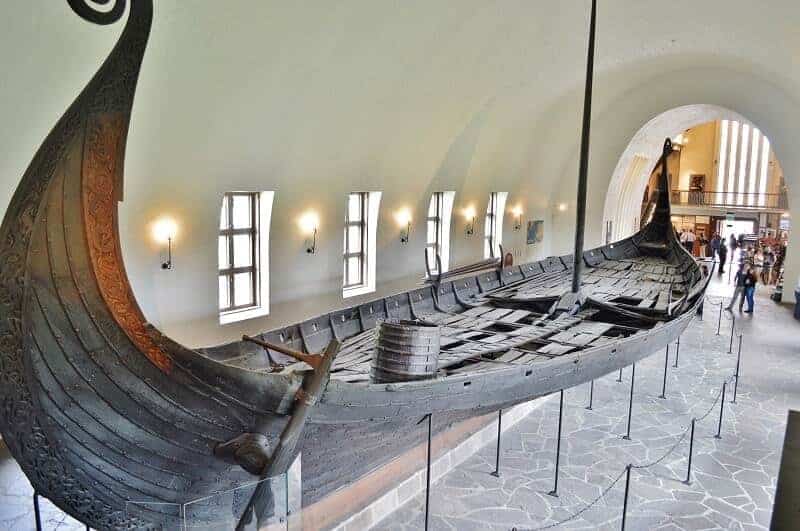 The Viking Museum is one of my favorite Viking Ship museums in Scandanavia.  When you think about Vikings, you probably know that they were experienced explorers, but did you know that they were gifted craftsmen? This museum will show you just how beautiful artistry was during the time that Vikings sailed.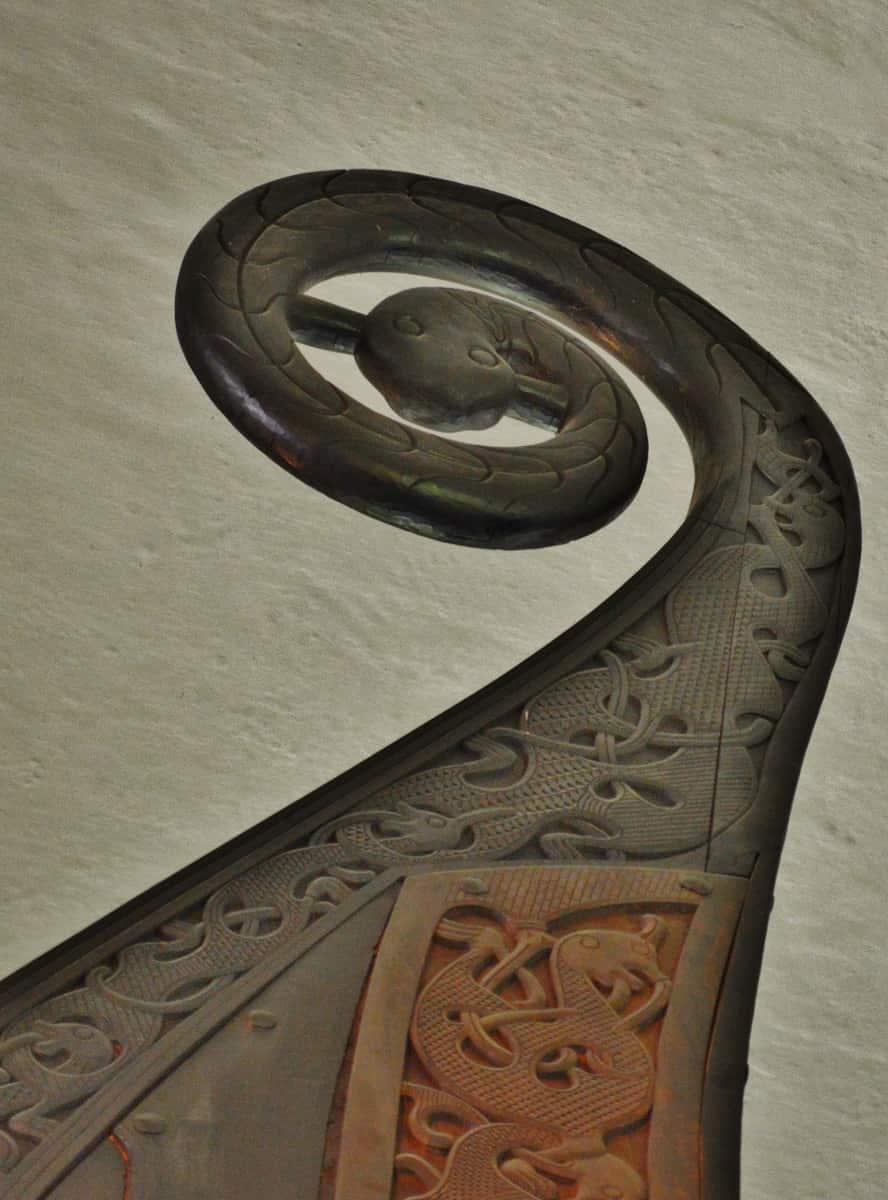 In the museum, you will find real Viking vessels that were unearthed in Gokstad, Oseberg and Tune from as early as 820 AD. You will get to see them up close and notice the details and amazing craftsmanship that went into creating these vessels.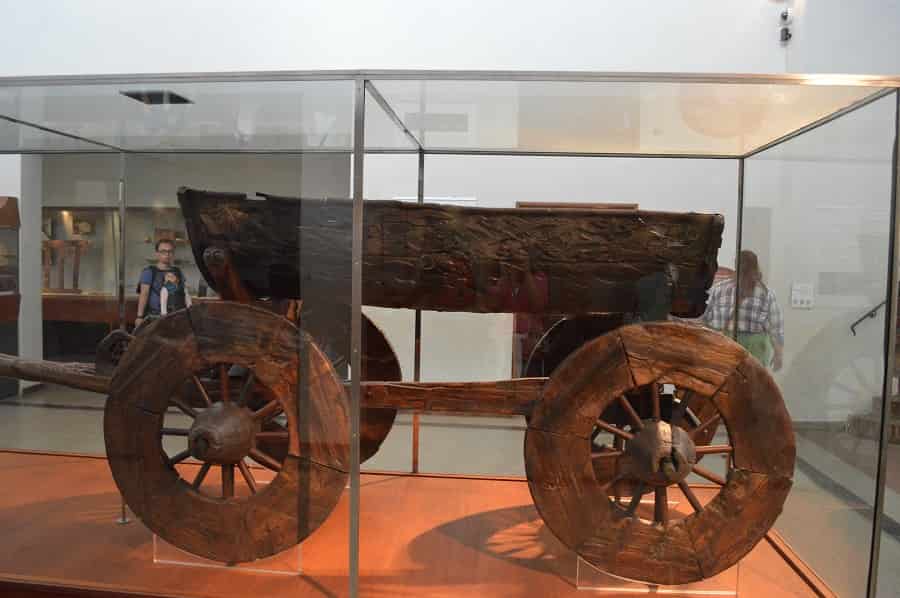 You will also find other small Viking boats, carts, clothing, and other items used during the time period along with the skeletal remains of the man buried with his ship!
If you enjoy Viking history, this museum is an absolute must to see. It isn't very big so it won't take you long to go through it. But what makes it special are the actual artifacts that it showcases and the condition that they are in.

The Norwegian Folk Museum requires you to be outdoors as you stroll past 155 traditional Norwegian houses and a stave church from the year 1200.  Be prepared for weather and wear comfy shoes.
You will be able to walk inside the homes and may find locals dressed in traditional Norwegian time period attire showcasing typical Norwegian customs, like music, handicraft demonstrations like tapestry and tool-making.
One of the main focal points of this experience is the Stave church built in the year 1200.  Inside, you will find murals, hand-carvings and an alter. It is worth the long walk to get there!
This open air museum is a great way to get immersed in the rich history of Norway and I can't recommend it enough!
---
There is so much to do in Oslo that you could easily spend a few days here!  When time is of the essence and you only have one day in Oslo the key is to make sure you plan your trip carefully. We hope that our Oslo itinerary helps you have as wonderful of a time as we did during our trip.
Have you been to Oslo? What one thing would you recommend if you only have one day in Oslo?