We may earn money or products from the companies mentioned in this post.
Visiting London gives you the perfect opportunity to explore the English countryside. Many popular sites are short train rides away and will allow you to visit beautiful places that you have probably dreamed of seeing. One such place is Dover, s a major port town in the south east coast of England.
You will find plenty of things to do in Dover on a day trip from London.  Dover has a castle, WWII Tunnels, a Roman lighthouse and and what it is most known for, its picturesque white cliffs.
Things to do in Dover England
Dover Castle
Believed to have begun as a Hill fort built during the Iron Age, Dover Castle's seaside location made it a strategic defensive hold for over 20 centuries.  Around 1180, King Henry II remodeled the fort to become a palace where he could entertain guests, like the pilgrims who were on their way to Canterbury.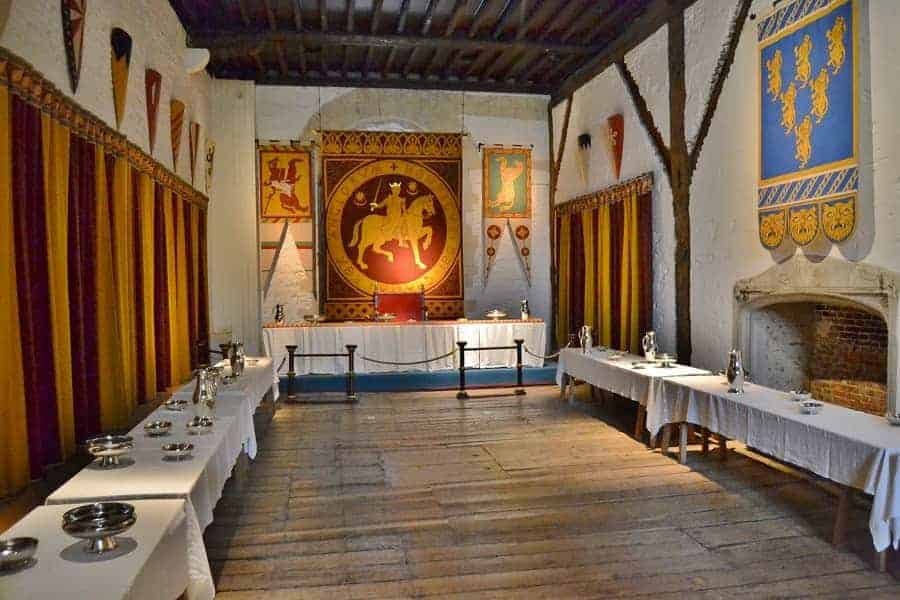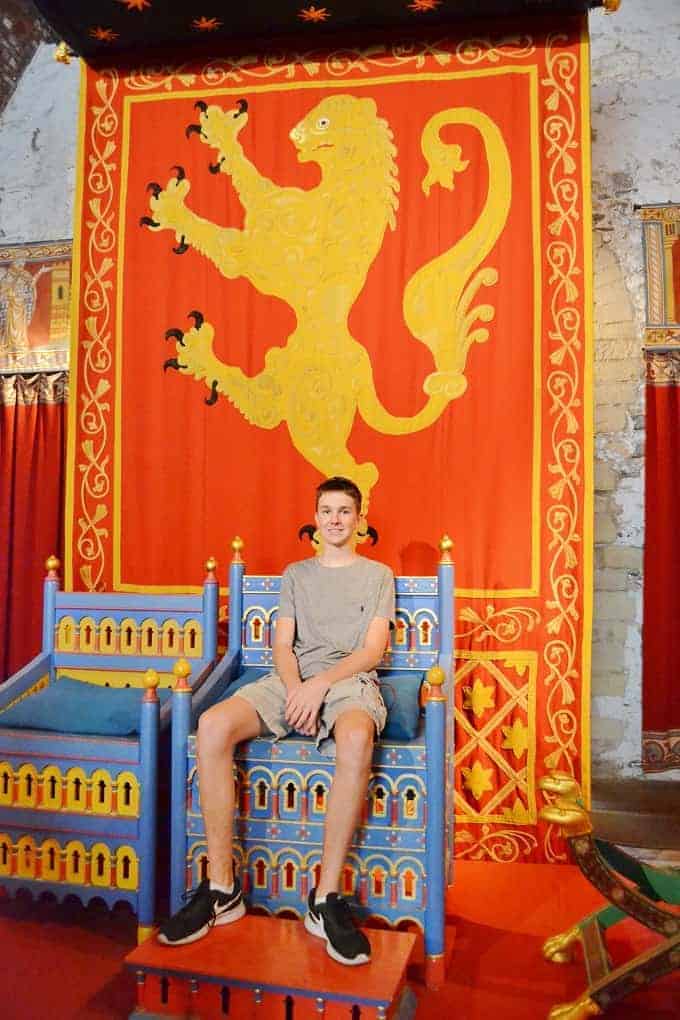 Inside Dover Castle, you will be able to explore the Great Tower. There are six main rooms decorated in including Henry II's own private chamber. You will find that there are many interactive features in Dover Castle. Kids can dress up and play pretend and staff is in costume ready to answer questions and explain features of the castle.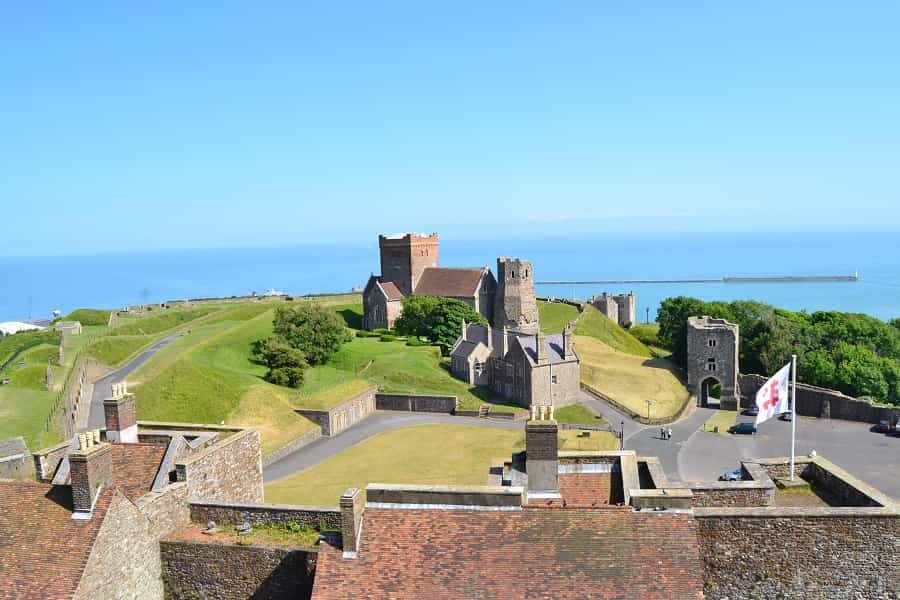 One of the best things about a trip to Dover Castle is the view.  From the top, you can see in all directions, each giving a different view. You'll see the English Channel, the countryside and the city of Dover.
Roman Lighthouse
Adjacent to Dover Castle is a Roman Lighthouse that dates back to 50 AD and an Anglo-Saxon church.  At that time, the Romans built a large fort here  to guard the harbor. The Roman Lighthouse once stood 6 stories, but now has been reduced to only 4.
Dover Tunnels
During the 13th century, King John had a series of underground tunnels built on the grounds to serve as a place to hold troops. These tunnels ended up being used later during WWII as a Naval Operation Center.
You will want to plan for 3-4 hours during your day trip to Dover to fully enjoy the castle. The tunnels alone take at least one hour to tour.
Adults: £18.30
Children 5-15: £11.00
Knights Templar Church
If you enjoy learning about Knights of the Templar (a Catholic military order founded in the 12th century to protect pilgrims), you might want to check out what's left of Knights Templar Church in Dover. There isn't much left, but the foundations of this small medieval chapel are clearly viewable.
Langdon Cliffs
One of the most beautiful and well-known parts of Dover are the white chalk cliffs.  At Langdon Cliffs, you will be able to walk to see these cliffs and gorgeous views of the English Channel.  During your walk, you might even be able to see wild horses roaming free.
Download this white cliffs walking map  to help you find your way!
Car Parking Charge is £3.50 per car
---
How to Get to Dover from London
Trains depart from London Waterloo East to Dover Priory every half hour (on the hour and half past). Your day trip to Dover will take around one and a half to two hours.
---
When traveling to various sites in England, you might find that it best to purchase the English Overseas Heritage Pass. For a flat fee, you get entry to over 400 historic sites, including Dover Castle.  I'm not sure that I would purchase it just for a day trip to Dover, but if you are visiting other sites in the area, it will pay for itself in no time!
Have you been to Dover? What was your favorite part?