Spending time in Barcelona allows you time to enjoy many of Gaudi's famous landmarks. One you won't want to miss is Casa Vicens.
The tour of Casa Vicens in Barcelona is a fantastic opportunity to explore the first home designed by Gaudi and one of the best examples of Catalan Modernism.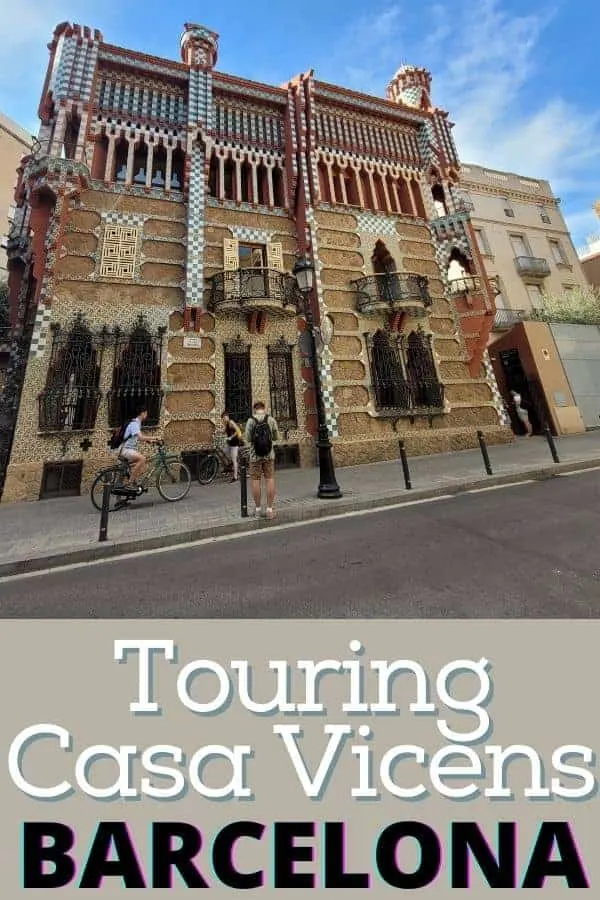 Touring Casa Vicens in Barcelona: First Home Designed by Gaudi
Casa Vicens is located in the former Gràcia neighborhood of Barcelona and was commissioned by Josep Vicens i Montaner, an industrialist who had made his fortune from investments in coal mines.
It was his first project and one that he would refer to as "the only one I have ever done with all my heart."
The tour of Casa Vicens, which is self-guided, allows guests to visit three floors of the house and provides interesting insight into how affluent families lived at the end of the 19th century.
The house really exemplifies art & nature being interwoven with architecture.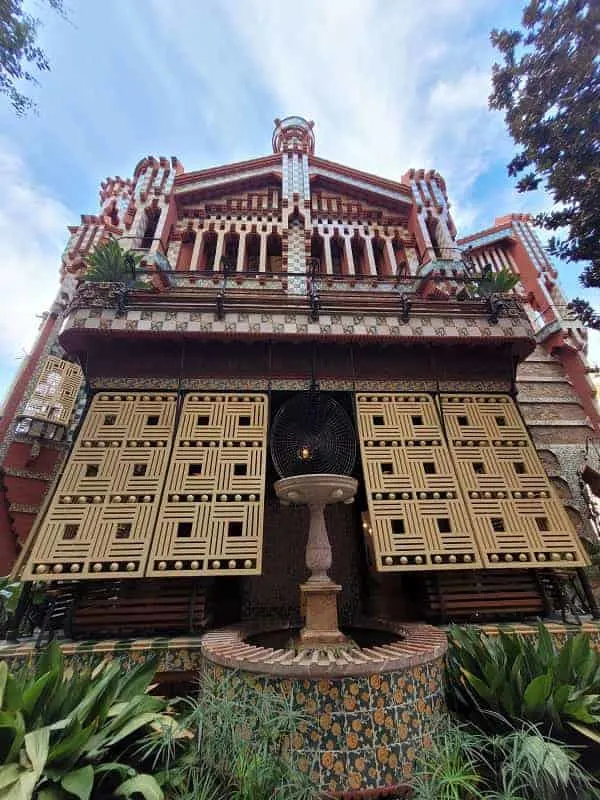 Ground Level of Casa Vicens
Gaudi designed Casa Vicens in a neo-Mudejar style, or Moorish Revival, being an architectural style that originated in the Muslim occupation of Spain.
You will find a combination of brick, tiles and horseshoe curves throughout the property.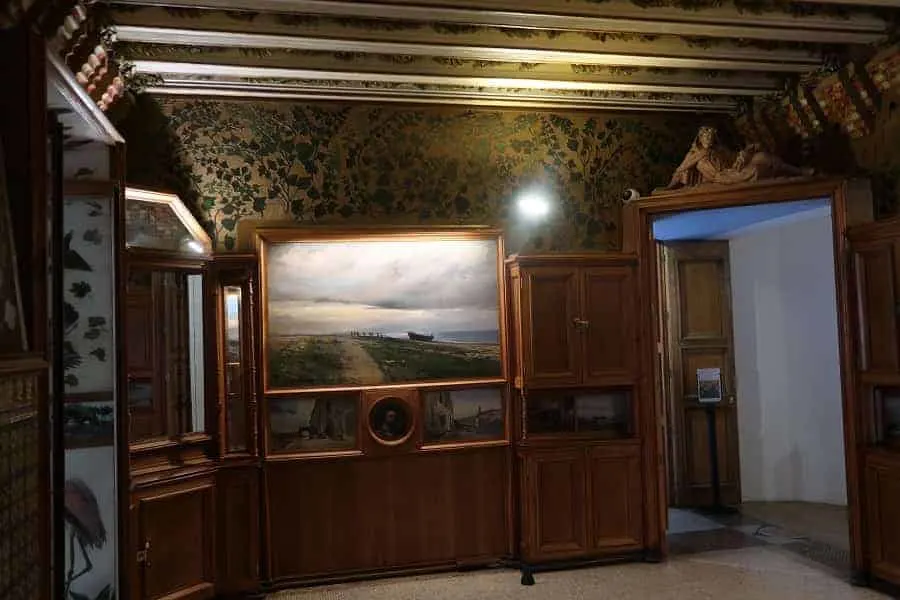 The ground floor where it would have been cooler during the day, features a central dining room surrounded by an enclosed porch, a smoking room, and a foyer.
You will find the original wooden furniture designed by Gaudí himself, paintings by Francesc Torrescassana, and plant motifs on the walls, ceiling, and fireplace.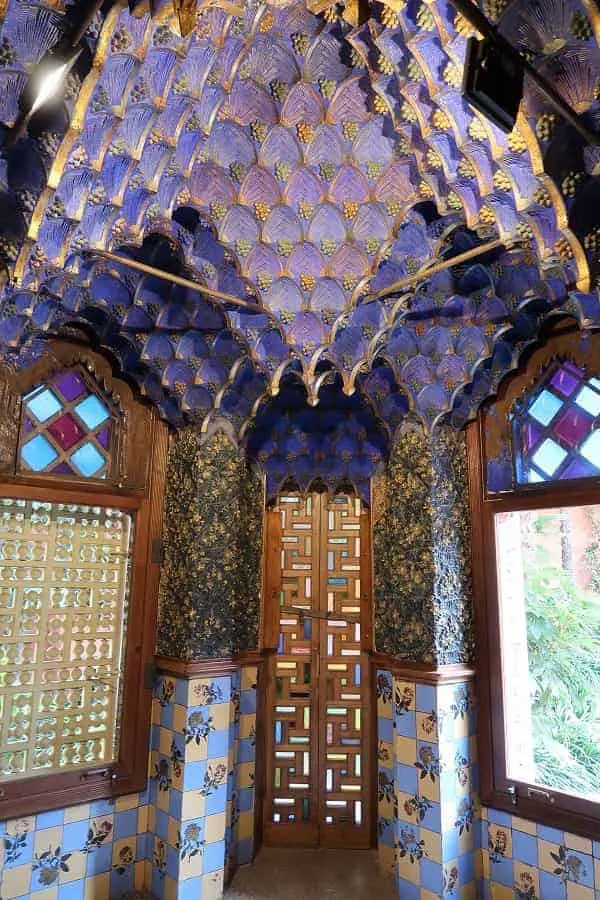 You can see the Middle Eastern influence in the Turkish smoking room which also features lovely stained glass windows.
First Floor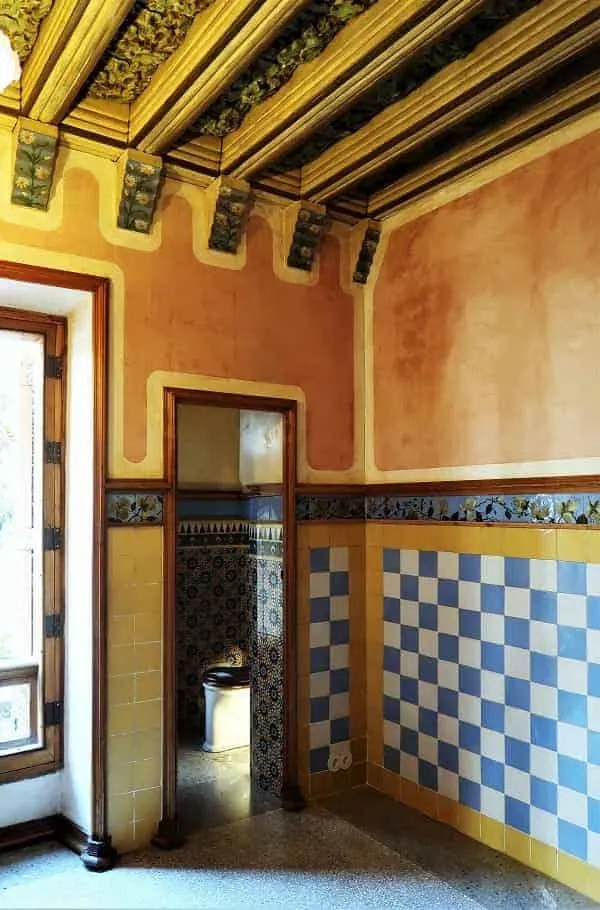 The first floor is the families privates spaces. You will find two bedrooms, a bath and a sitting room.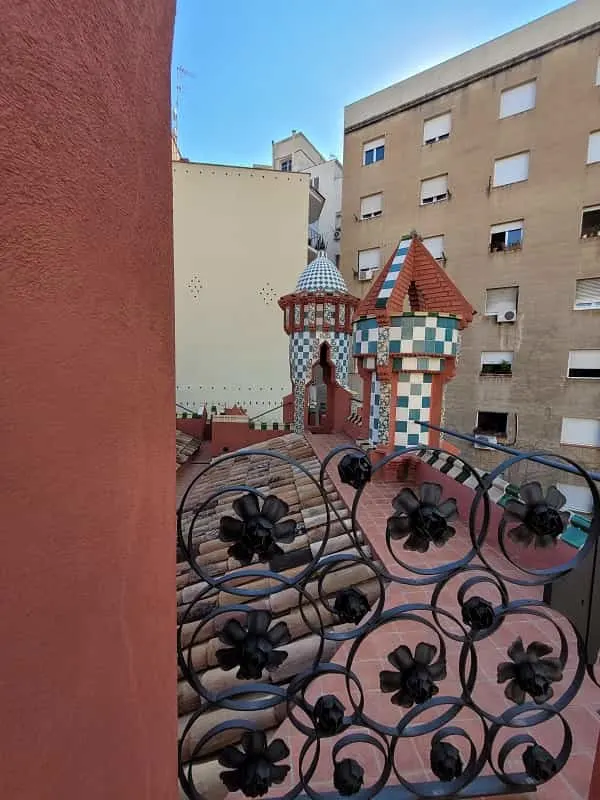 Rooftop Terrace
At Casa Vicens, Gaudí created a rooftop oasis, which would later become a trademark of his architecture.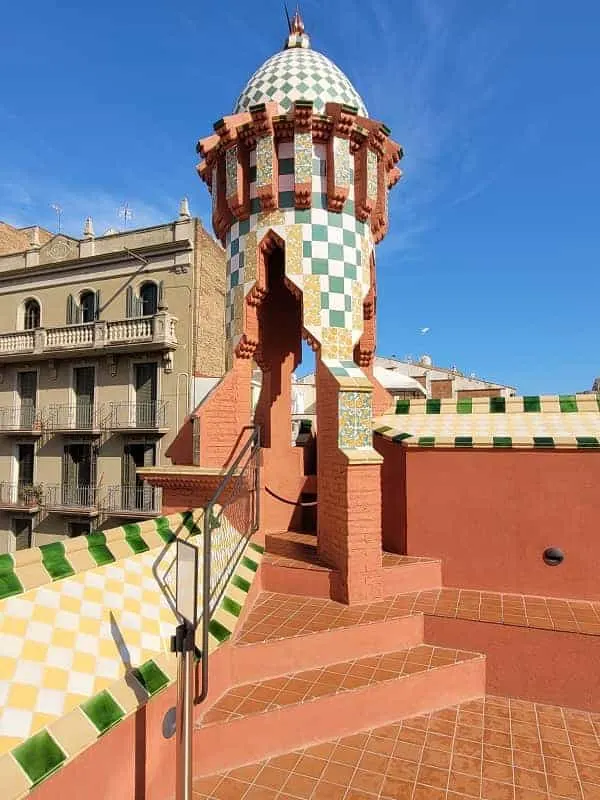 Take time to walk around and see the beautifully tiled tower on the western corner of the façade along with the three tiled brick chimney caps.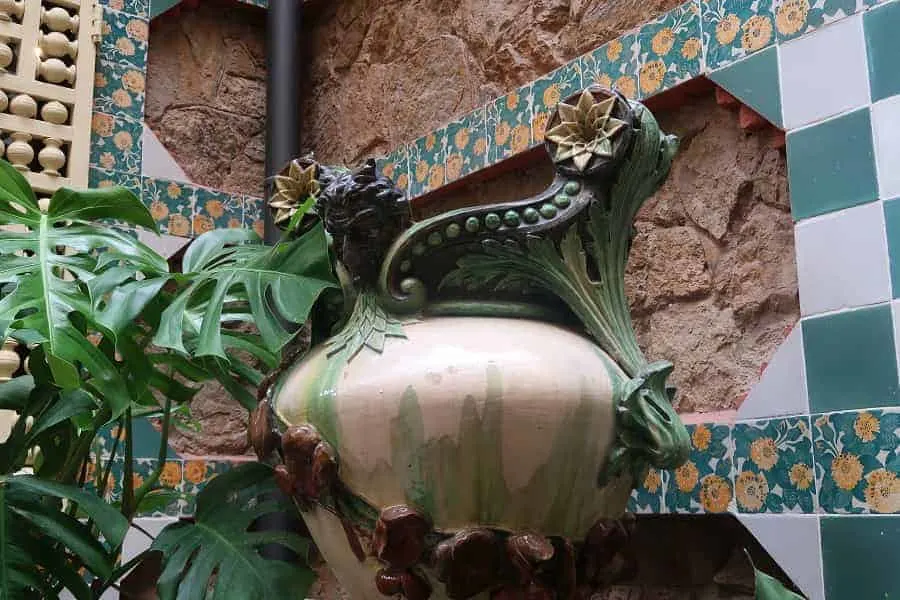 The Garden
Behind the house, you will find a small sitting area and plenty of space to explore and see the details of the exterior up close.
This area is filled with Mediterranean plants and is a true oasis in the city.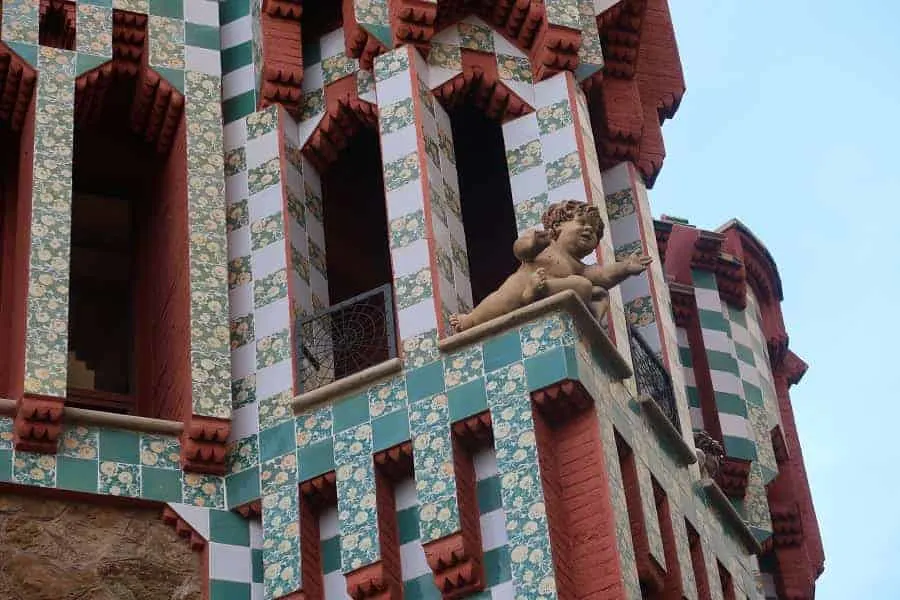 When exploring the garden, make sure that you look both down and up! There are hidden features around every corner.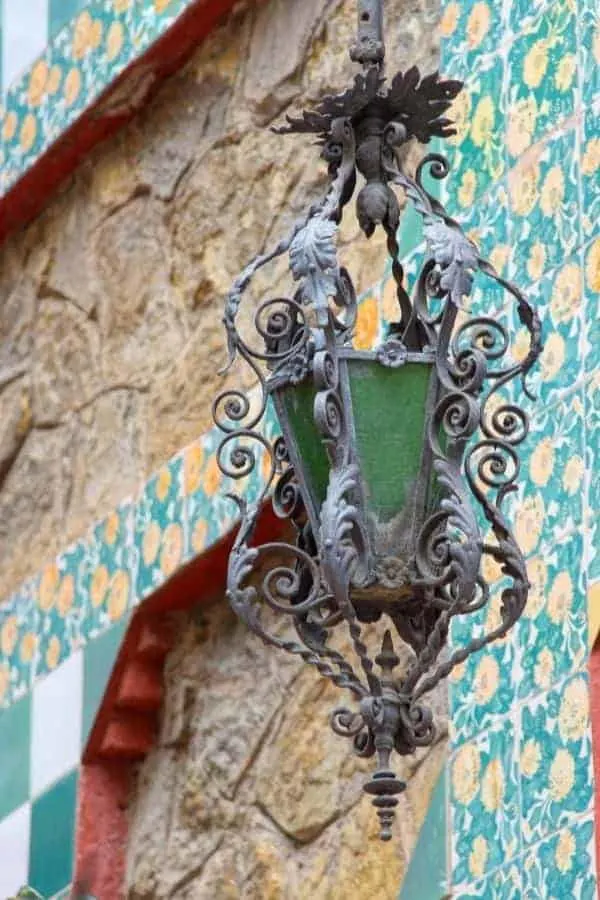 Casa Vicens even had its own electricity-generating system which was the first of its kind in Barcelona.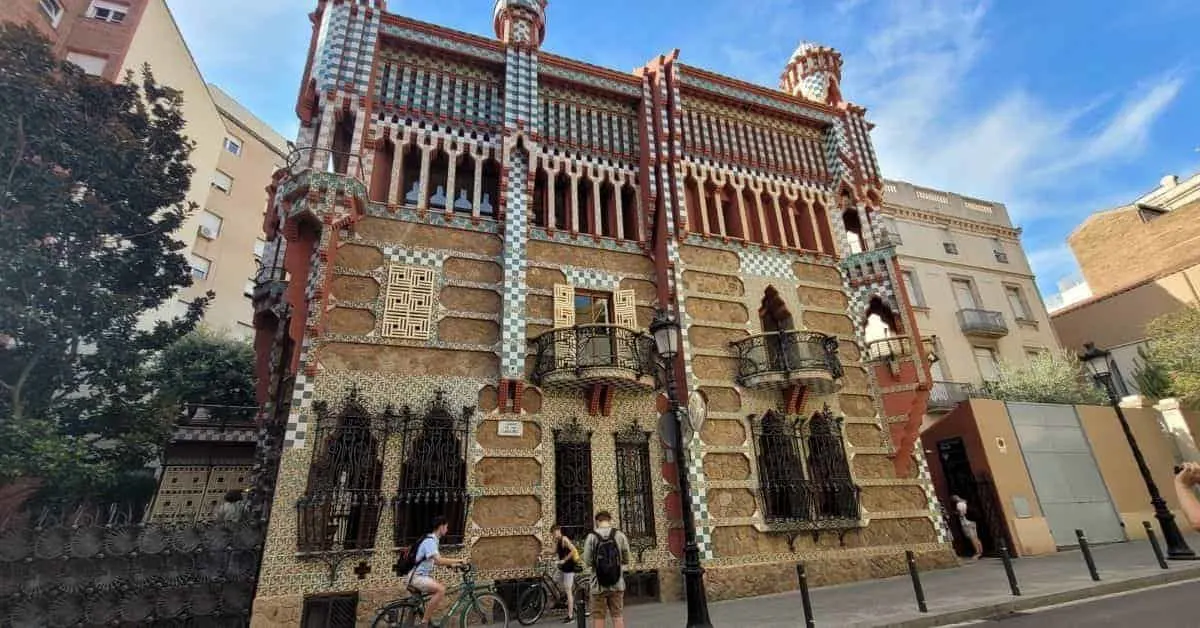 Casa Vicens is a great example of Gaudí's architectural genius and it's easy to see why it was declared a UNESCO World Heritage Site in 2005.
For those who want to see more Gaudi architecture, you can visit many other Gaudi-designed landmarks in Barcelona.
Tickets for Casa Vicens
Casa Vicens is open to visitors every day for tours (except Mondays).
The tour starts at 1 pm from Monday to Friday, but does not start until 3:30 on Saturdays.
You can also make reservations online before you visit. We recommend reserving your spot well in advance if you want the best time slot available!
Have you been to Casa Vicens in Barcelona? What was your favorite aspect?