Barcelona is a beautiful Mediterranean city with many attractions to explore. Whether you're looking for culture, history, or relaxation, Barcelona has something for everyone! Here are some Barcelona travel tips to help make your trip seamless: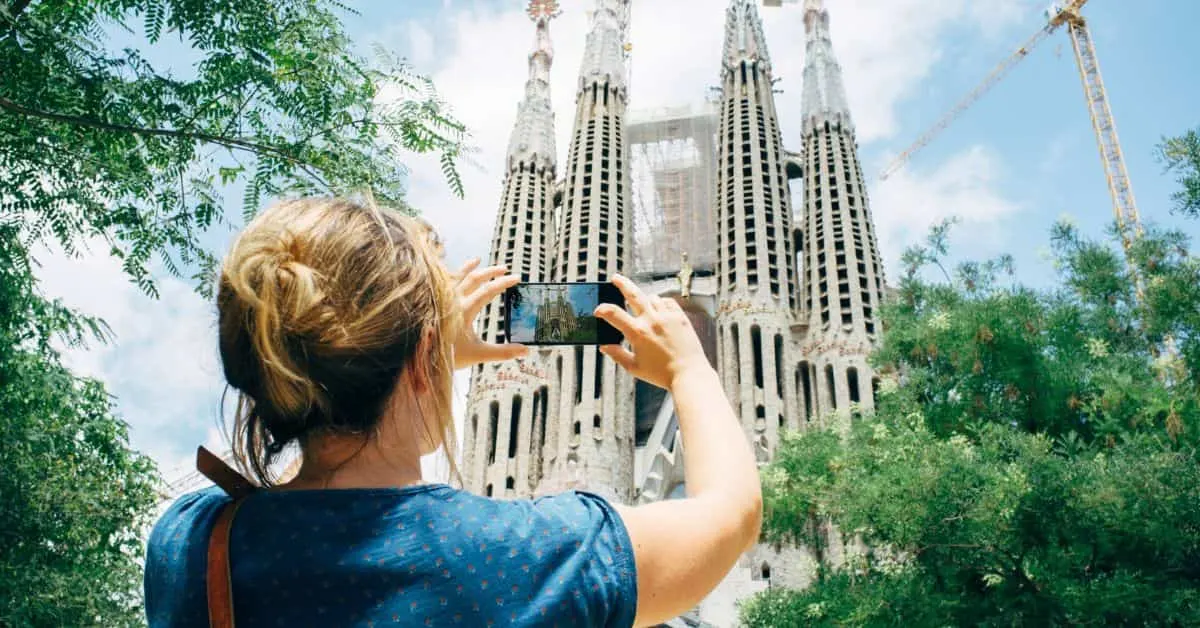 10 Best Barcelona Travel Tips
1. Book Your Trip Early
Barcelona is a popular tourist destination and accommodations tend to fill up quickly! Make sure you book your flights, accommodations, and activities early to ensure you get the best deal.
2. Purchase Go City Barcelona Pass
Depending on how long you will be staying in Barcelona, the Go City Barcelona All-Inclusive Pass may be the right one for you.
You pay one flat fee per person and then get to go to many of the top places to visit in Barcelona!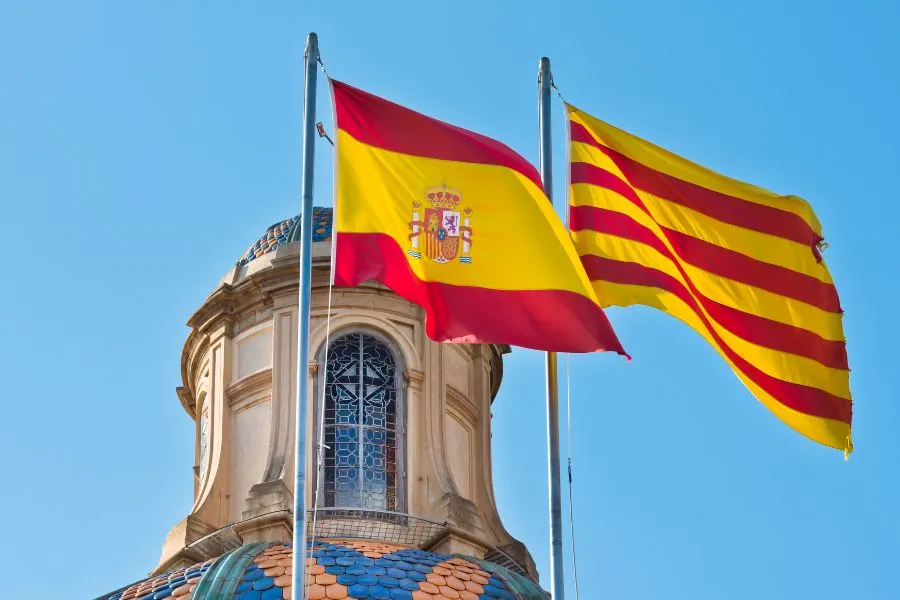 3. Learn Some Catalan Spanish Basic Phrases
Barcelona is not your typical Spanish city. People speak Catalan Spanish which is a bit different than traditional Spanish you'll find in other regions.
While English is spoken in some areas, it's always nice to know a few basic phrases to help you communicate with locals and navigate around more easily.
You don't need to speak it fluently, just know a few common sayings to help you communicate.
Hola – "Hello"
¿parles anglès? – "Do you speak English?"
Si us plau – "Please"
Gracies – "Thank you"
Benvingut – "You're welcome"
Disculpeu-me – "Excuse me"
¿Quant val, això? – "How much is this?"
¿On és el lavabo? – "Where is the bathroom?"
¿Em pots ajudar si us play? – "Can you help me, please?"
Adeu – "Goodbye"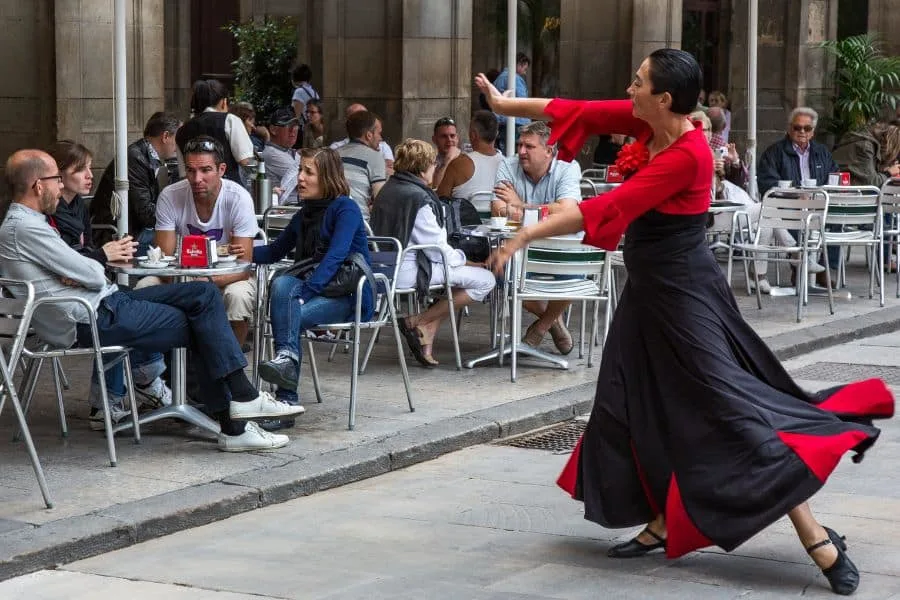 4. Respect Local Customs
Barcelona is a diverse city and it's important to be respectful of local customs while you're visiting.
Meal time for Spaniards is different than many other places in the world. The main meal of the day is what many consider lunch and takes place close to 2pm.
Dinner traditionally occurs long into the evening, closer to 9pm and is much lighter.
Another cultural difference you should be aware of is Siesta. You may find that shops close between 3-5pm. This is, again, mainly due to the fact that it is lunchtime. While Siesta traditionally is a time of rest from the heat, most people use this time to reconnect with friends and family over a lengthy lunch.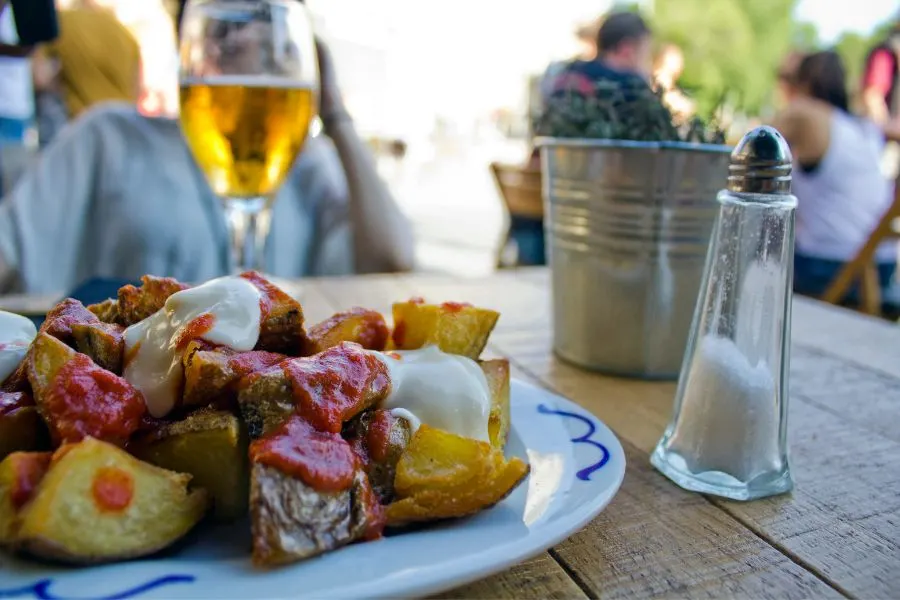 5. Understand Tipping in Barcelona
You might be wondering if tips are built into the bill you receive. Some places will add the standard 10%, but not all.
You will want to check your bill. Traditionally, locals tip 10% for good service, but it is not expected since wait staff is paid a reasonable salary.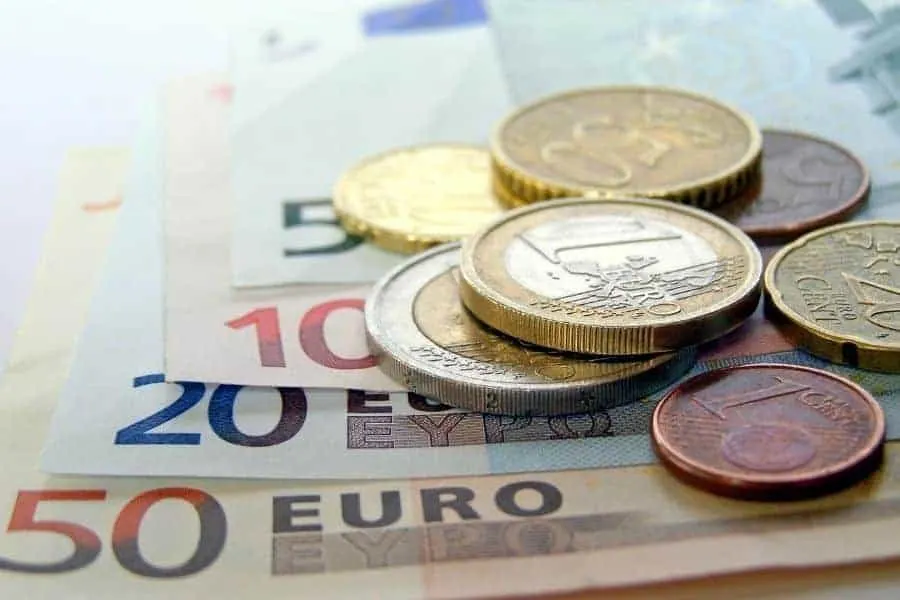 6. Have Euros on Hand
Small street vendors and cafes may only take Euros. Also, when you take a Taxi, you may pay with a credit card, but tipping is generally done in cash.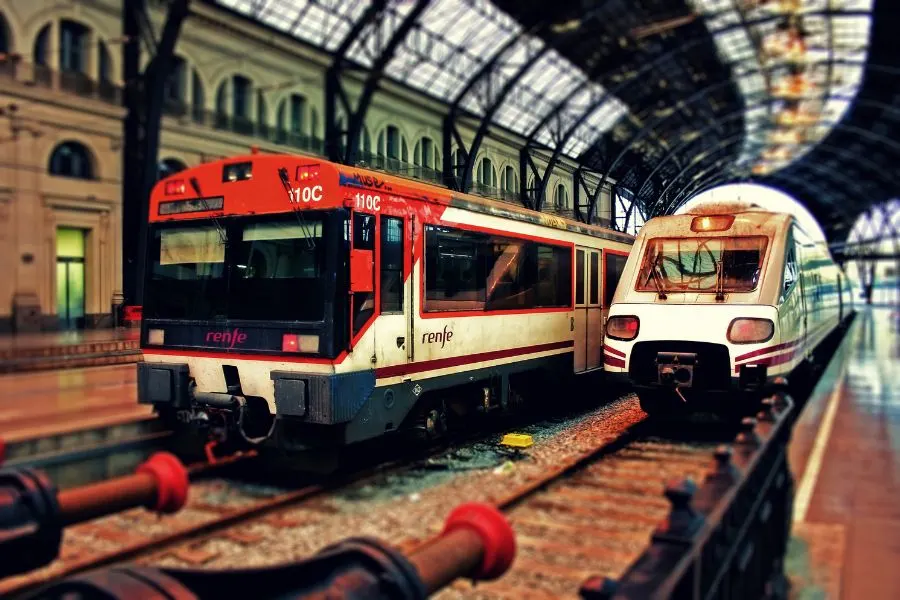 7. Use Public Transportation
Barcelona has a great public transportation system and you will most likely take it during your time there.
Tickets can be purchased at ticket stations and are around $2-3 euros per use. A better option is the 10-trip ticket which allows you to use the public transportation option at a much lower fare.
The 10-trip ticket costs 10.20 euros and each trip counts for a 75 minutes time period (between the first and last validation of the ticket).
8. Bring a Refillable Filtered Water Bottle
Water can be hit or miss in Barcelona. Do yourself a favor and buy a reusable water bottle with a filter so that you know your water is clean!
And remember that ice is frozen water. If you ask for ice in a drink, you probably won't get it, but if you do, it won't be filtered.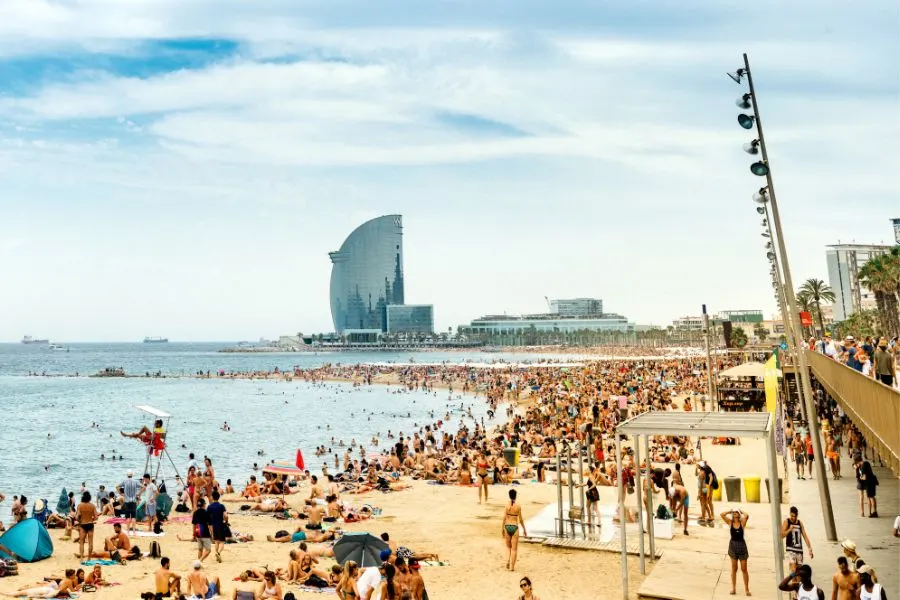 9. Be Aware the Tops are Optional on the Beach
There are some beautiful beaches in Barcelona and you really should enjoy them! You will notice that just about all females, regardless of age are topless. If you are uncomfortable with this, then you should avoid the beach.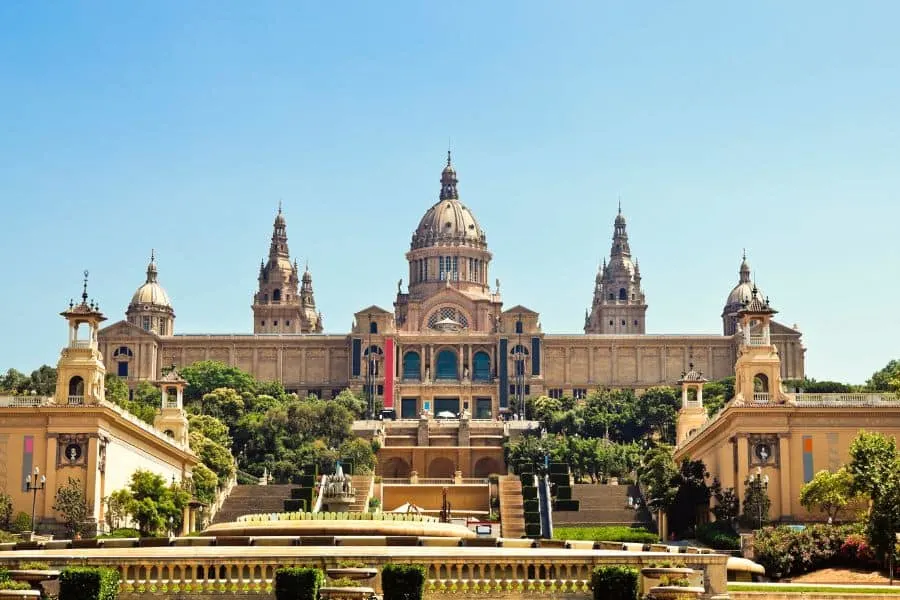 10. Visit Museum the 1st Sunday of the Month
Barcelona has some wonderful museums, like the Picasso Museum and if you time your trip right, you might be able to see them for free.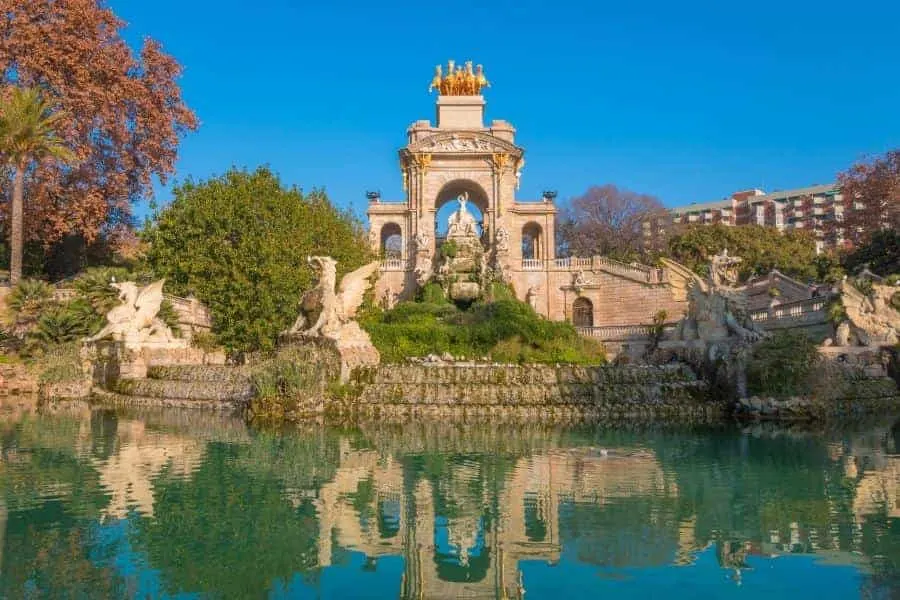 Popular Questions about Barcelona Travel
How many days should you have in Barcelona?
When it comes to visiting Barcelona, you should optimally have 3-5 days in the city to see all the major sites.
What is the best month to travel to Barcelona?
You can't go wrong visiting Barcelona any time of the year, but the best time to go is in the spring before the summer heat sets in! The shoulder season from March to May is ideal.
Which is better to visit Madrid or Barcelona?
While most people consider Madrid to be the most popular, Barcelona in recent years has become a very popular tourist destination. Since Barcelona is a coastal city, it offers the chance to visit the beaches along the Mediterranean which Madrid does not offer.