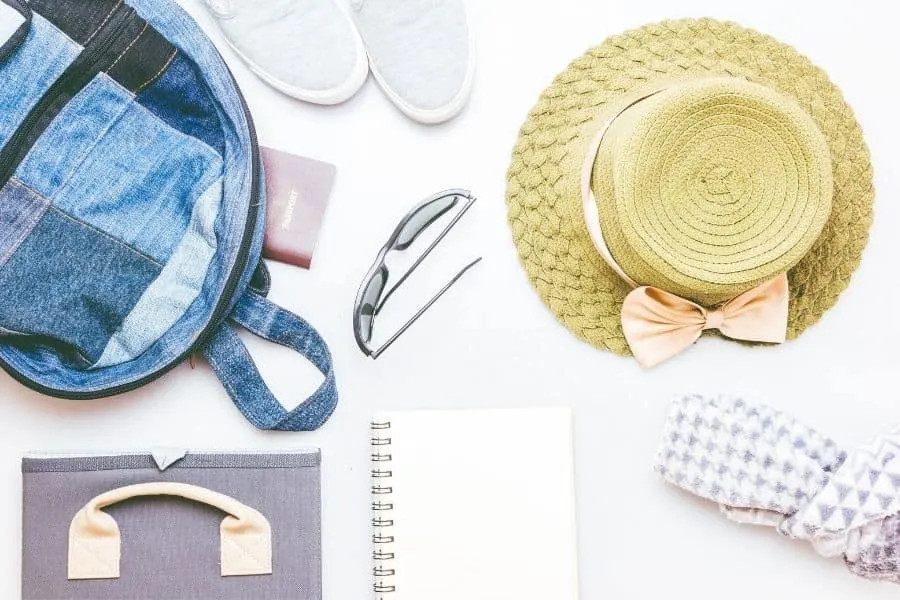 There are must have travel accessories for women you should consider as packing essentials. These are things that men might also benefit from, but are definitely must have items when it comes to being a female.
If you are travelling internationally for the first time, there are some obvious things you will need, but there are also things that will just help you have a more comfortable trip.
These special accessories for women will hopefully make your trip go a little bit more smoothly and provide you with comfort and security.
BEST Travel Accessories for Women
1. Packing Cubes
One thing that every traveler should invest in are packing cubes. These cubes will keep your stuff organized.
I like to pack like items together and having them color coded makes the easy to find what I need quickly without having to tear up by bag.
2. Luggage Strap
Carrying more than one bag can be difficult. These luggage straps take the fear out of juggling your luggage or dropping a bag when you are in a hurry.
3. Travel Document Holder
When you are traveling overseas, you are going to need to keep all your travel documents safe and organized.
This travel document holder can fit your Kindle, passport, tickets, and all other travel papers you might need to access quickly..
4. Shampoo & Conditioner Bars
When it comes to travelling with shampoo, the one thing I will tell you is to avoid liquids. Shampoo bars are a great alternative because they last forever and won't leak in your luggage!
One of my favorite travel accessories for women is this shampoo bar that comes in a convenient travel tin!
5. Kindle Fire
A Kindle Fire is more than just for reading books. You can store documents, send emails, watch movies and play games. They are lightweight and easy to pack.
6. Backpack for Day Travel
The best bag for carrying all your gear for a trip seeing all the sites is a backpack so that your hands are free. Choose one that is lightweight, but also tamper resistant. We think the Travelon active tour bag is just the right size for women.
Choose one that is microfiber and lightweight. We love this travel towel that you can pack in a convenient bag (that doesn't take much room in your luggage!).
8. Hanging Toiletry Bag
Do yourself a favor and get a toiletry bag that can be hung instead of having to sit on a counter.
Counterspace is pretty valuable and having a bag that can be attached to a towel holder will keep all the items you need close by without having to worry about taking up space.
9. Scarf
Bring a scarf that can be used a few different ways. A scarf can be worn over bare shoulders to keep an outfit acceptable when entering a church. A scarf can be tied around the waist and fashioned into a sarong when going to the beach. While on the place you can use the scarf as a blanket.
Our pick is the Travelon Anti-Theft Heritage crossbody purse. It has an RFID blocking pocket and is slash resistant!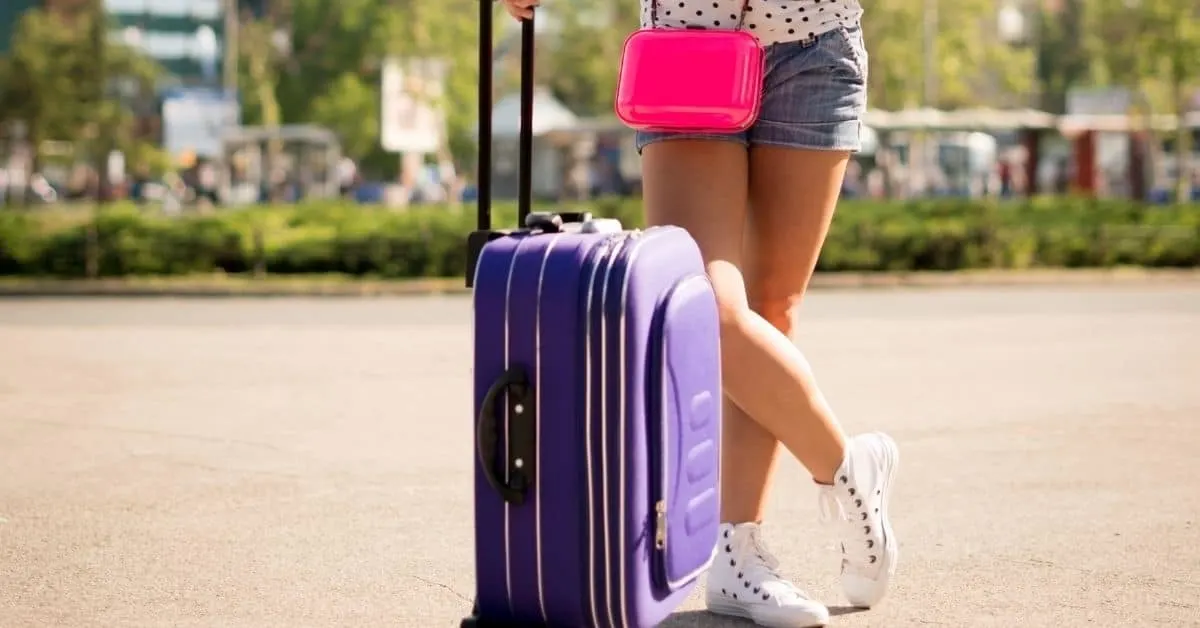 These are just 10 of our essential travel accessories for women! Of course, there are other things we think ALL travelers should bring with them, but these are the ones that women definitely need to have!
What about you? Do you have anything women should bring with them when traveling internationally?