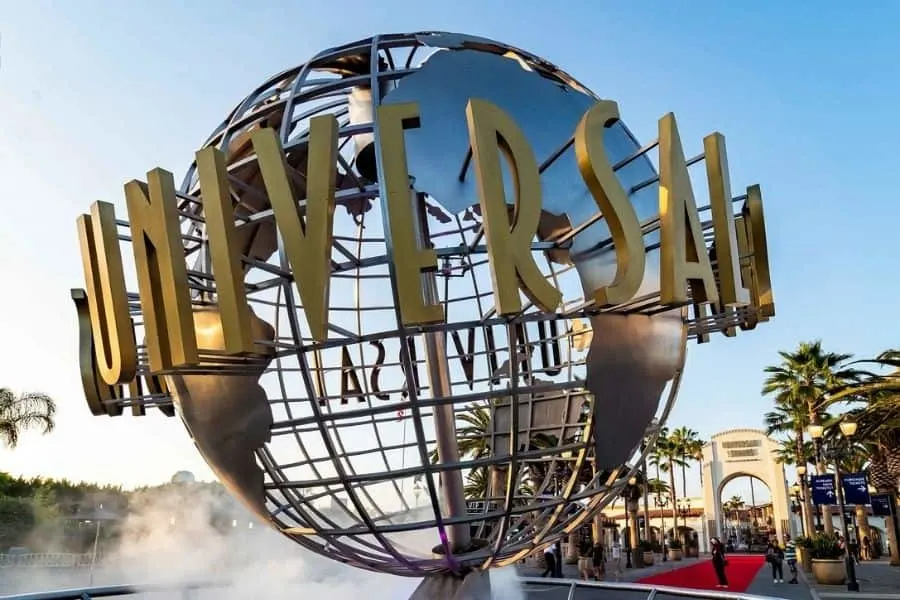 Part Wizarding World of Harry Potter and part movie themed rides & experiences, Universal Studios Hollywood has enough to keep you busy for an entire day! If you are making your way to the park and want to have some ideas on what to expect, we have come up with a list of some of the best things to do at Universal Studios Hollywood.
Best Things to do at Universal Studios Hollywood
When you are planning your trip to the park, we suggest that you start your day in the Harry Potter section of the park as it is the most popular area and often is the most crowded. If you have any intention on riding the rides in this area, you will want to get their early!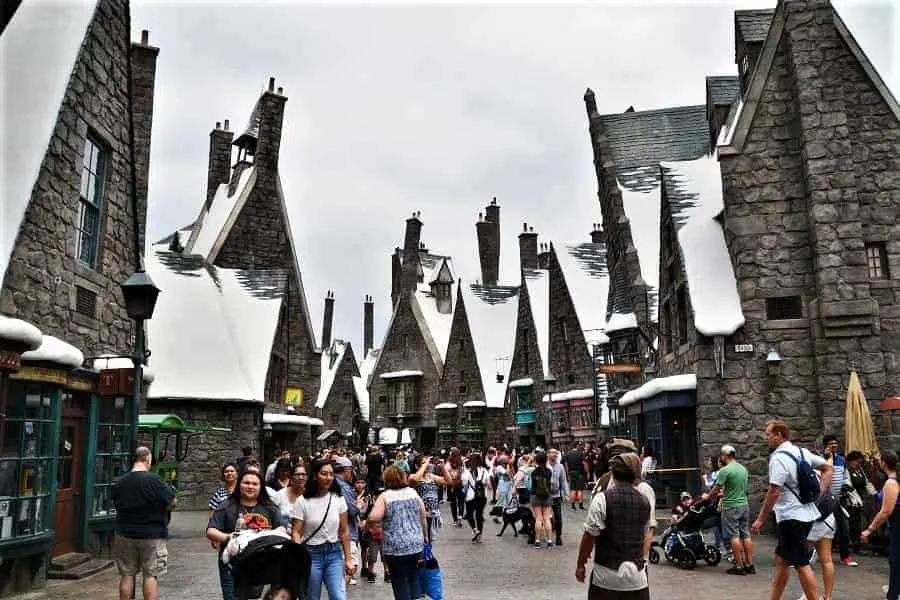 The Wizarding World of Harry Potter at Universal Studios Hollywood
If you are a fan of Harry Potter, you are going to LOVE the Wizarding World of Harry Potter at Universal Studios.
This part of the park will make you feel as though you have been transported straight into Hogsmeade and the shops along Diagon Alley.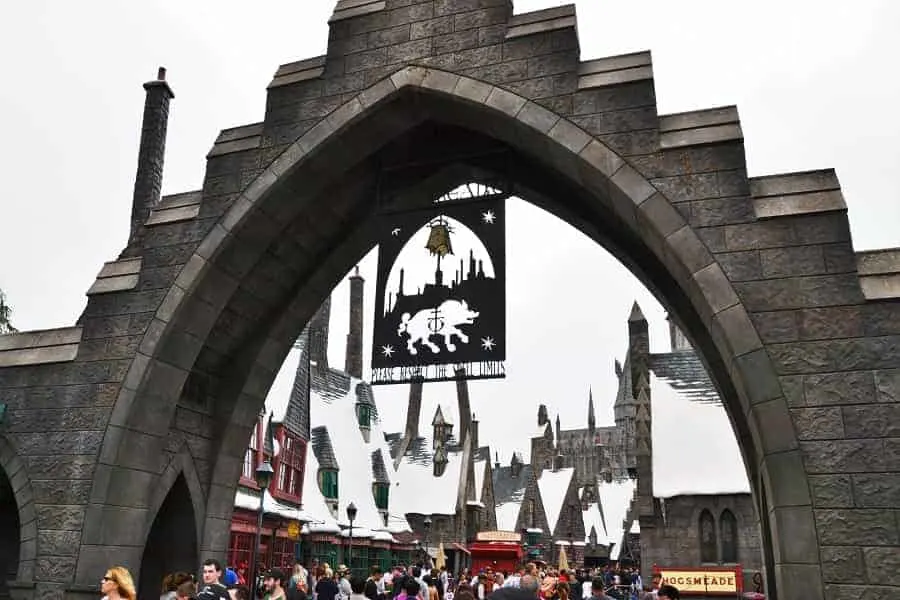 As you approach the entrance to Hogsmeade, you will immediately notice the attention to detail.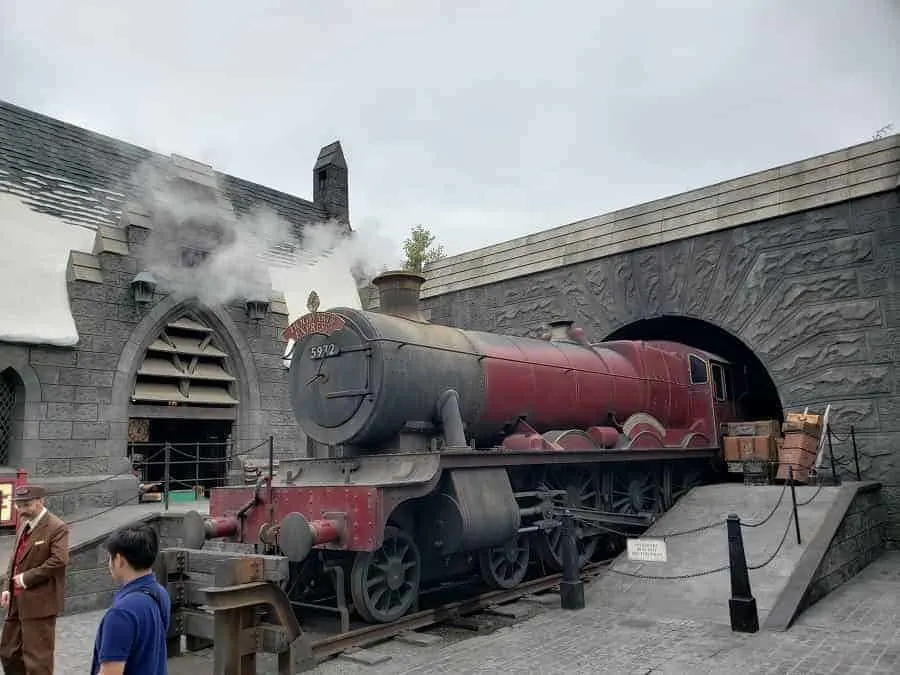 This looks like the real deal. There is snow covering the rooftops, the Hogwarts Express train has steam coming from the top, the shops are open and full of people (albeit Muggles).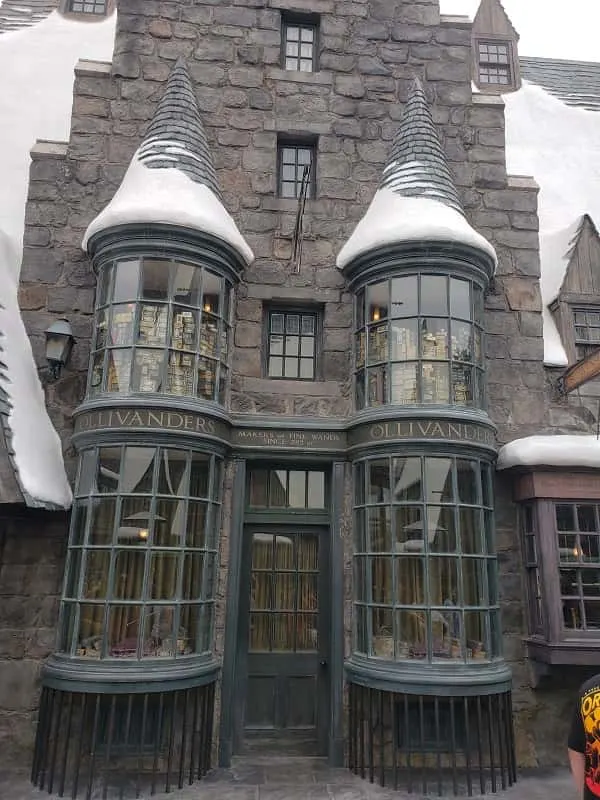 If you are looking for a wand, Ollivanders is where you need to go. Not only can you find character wand replicas and sets, you can also buy an Interactive Wand that allows you to cast spells throughout Diagon Alley and Hogsmeade.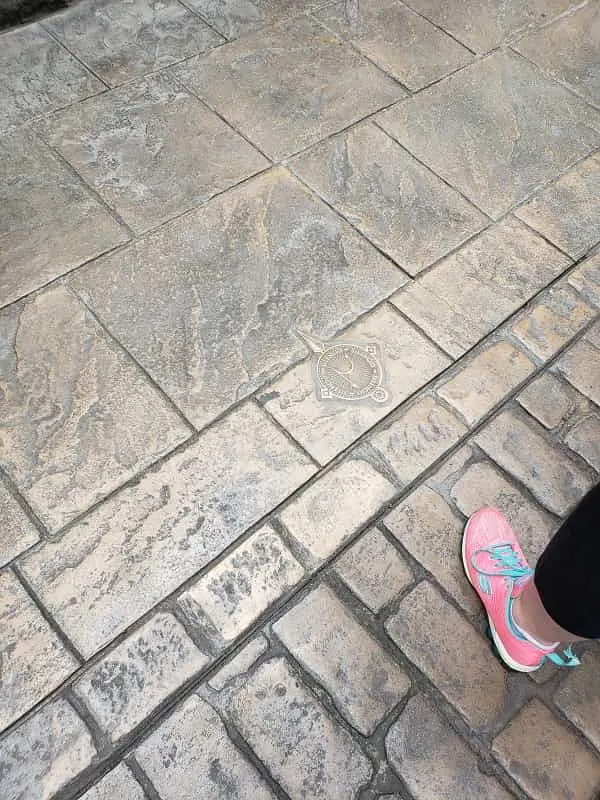 The interactive wand can be used at various locations. Simply stand on a marked spot and cast a spell! You never know what will happen!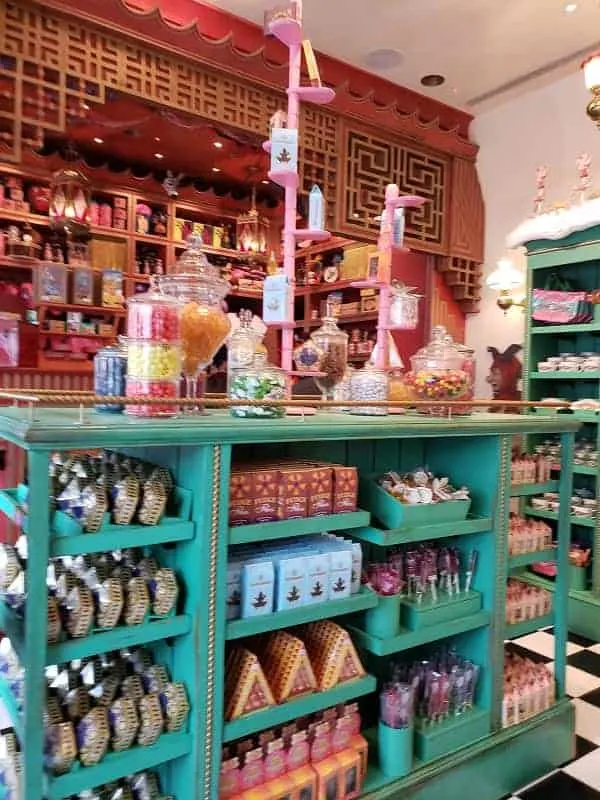 Those who have read the Harry Potter series of books will be quite familiar with Honeyduke's Sweet Shop. This store features many of the treats that are featured in the books and films.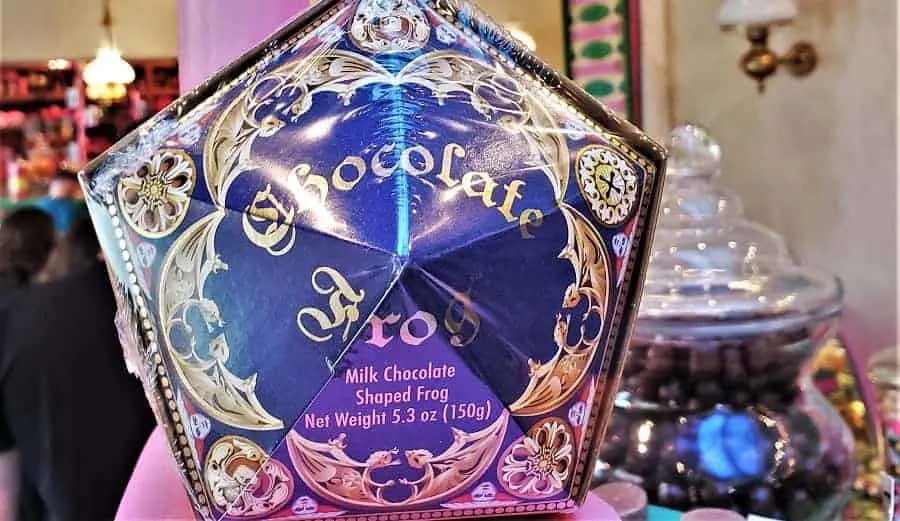 While a bit overpriced for the quality, the packaging alone makes up for it. Everything is quite eye-catching and the bright, colorful displays draw you in right away.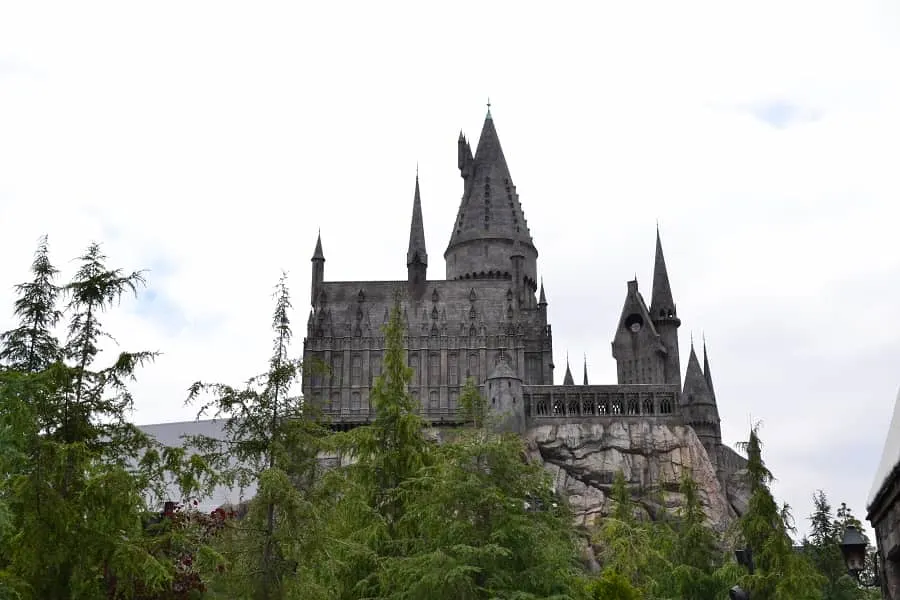 Harry Potter and the Forbidden Journey Ride
Inside Hogwarts is one of the most popular Harry Potter theme park rides, the Harry Potter and the Forbidden Journey robocoaster.
What is a robocoaster? It is a virtual reality coaster where you are seated on a platform that moves freely to match what you are seeing on a screen.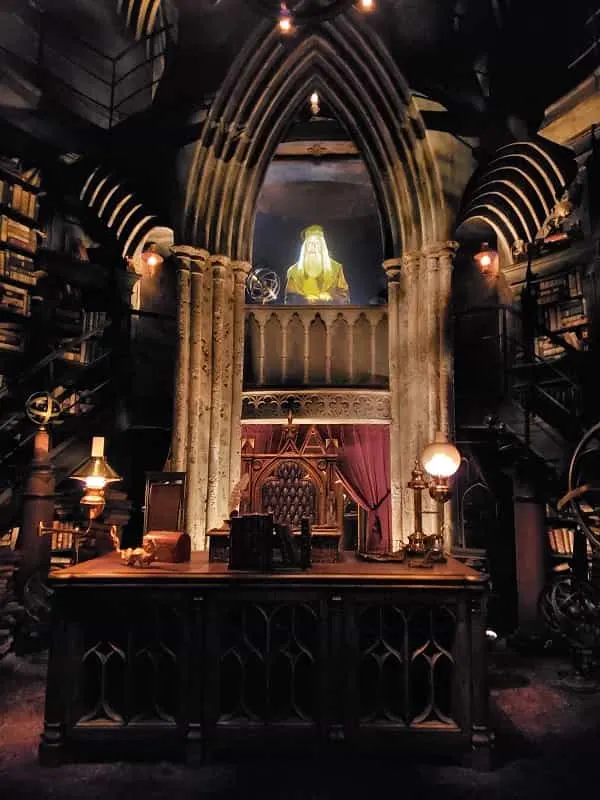 Before you get on the ride, you will get to see Dumbledore's office, the Defence Against the Dark Arts classroom, the Gryffindor common room, among other places.
These look very similar to the real sets you find in the Warner Brothers London tour.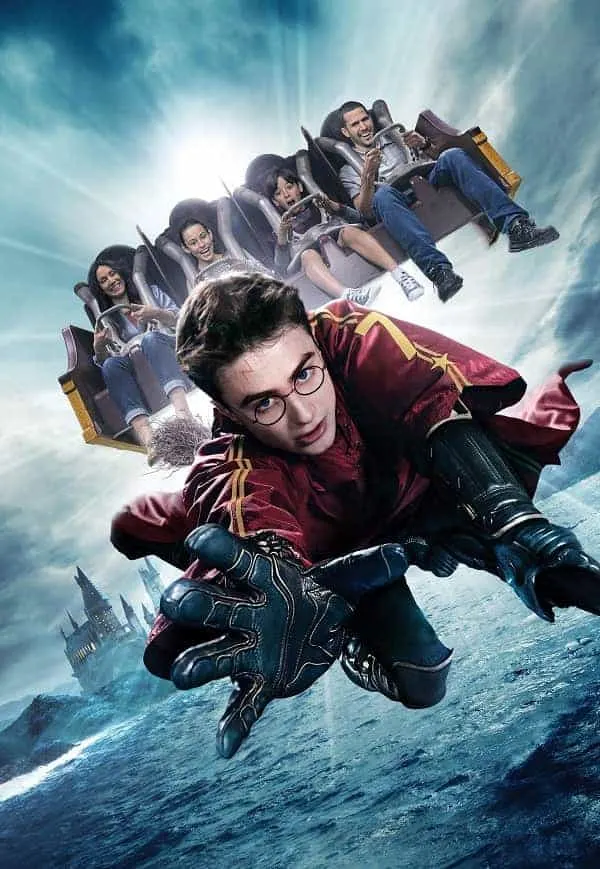 Once you board the actual ride, you will set four across on a motion simulator that will take you on a magical journey with Harry Potter, Ron Weasley, and Hermione Granger.
The ride has lots of sudden drops, twists and turns!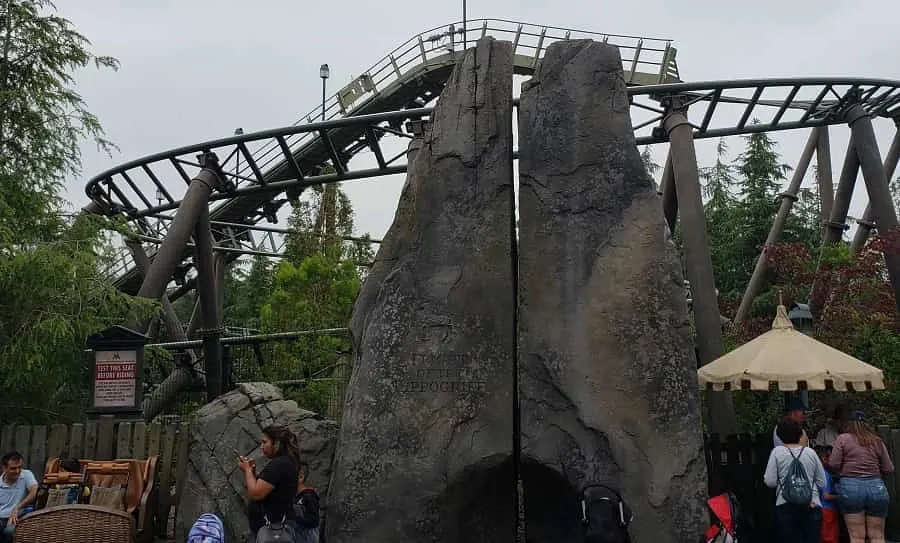 Flight of the Hippogriff
One of the newest rides in Universal Studios takes you to the Care of Magical Creatures grounds where Hagrid teaches you how to ride a Hippogriff (a magical creature that has the front legs, wings, and head of a giant eagle and the body, hind legs, and tail of a horse).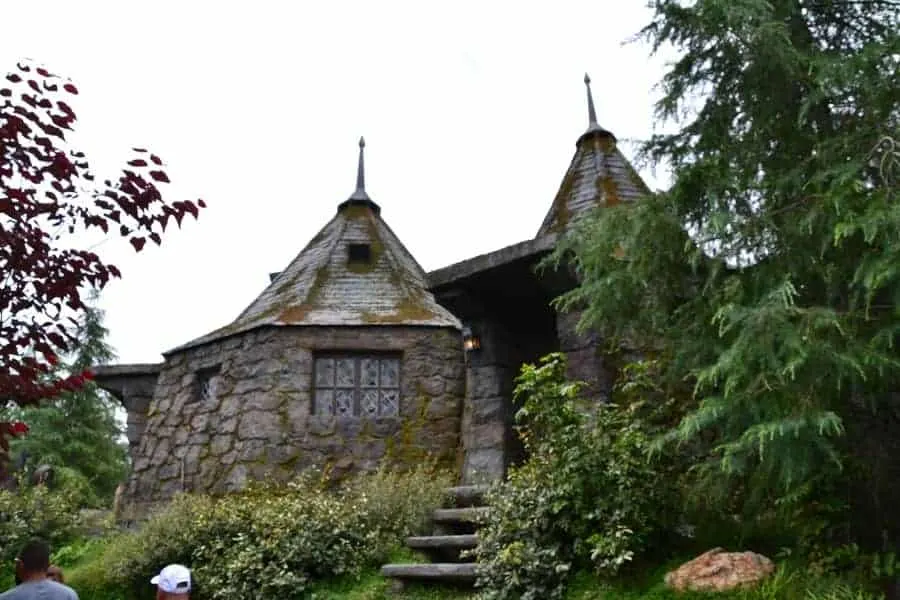 This short roller coaster will take you flying through the pumpkin patch and past Hagrid's Hut.
While short, the roller coaster is fun.
The main restaurant inside this part of the park is Three Broomsticks. Even if you don't plan on eating here, you definitely should go inside to see the decor!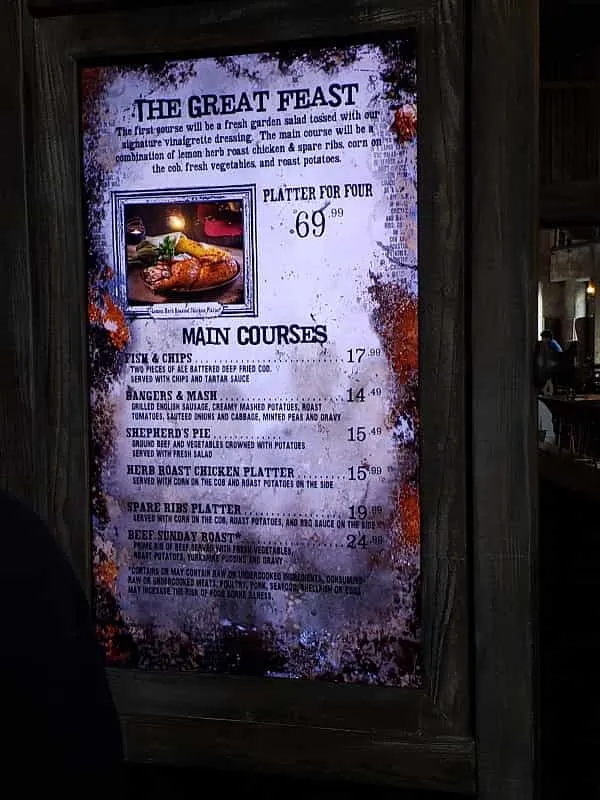 Food is traditional British fare. If that isn't your cuppa tea, then you might want to order the Great Feast which is chicken & ribs!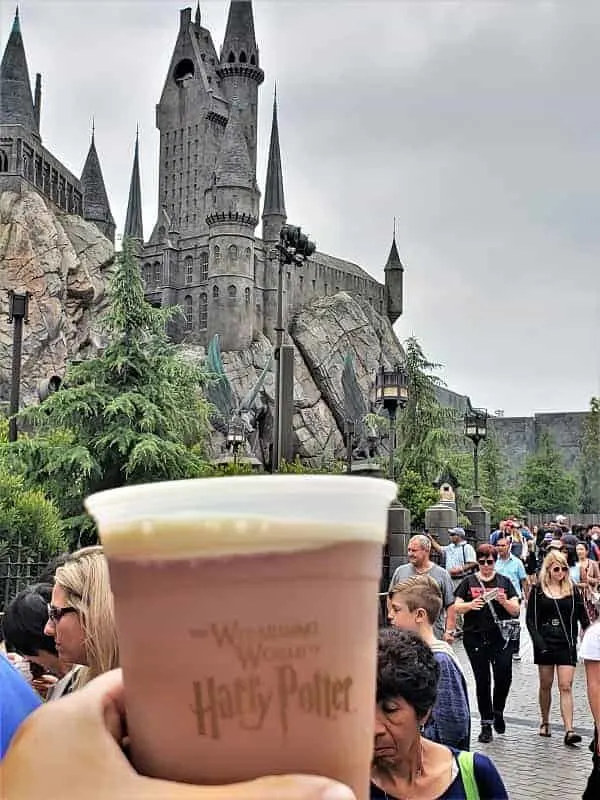 If you have ever wanted to try a Butter Beer, this is your chance to have one! You will find them only in this section of the park.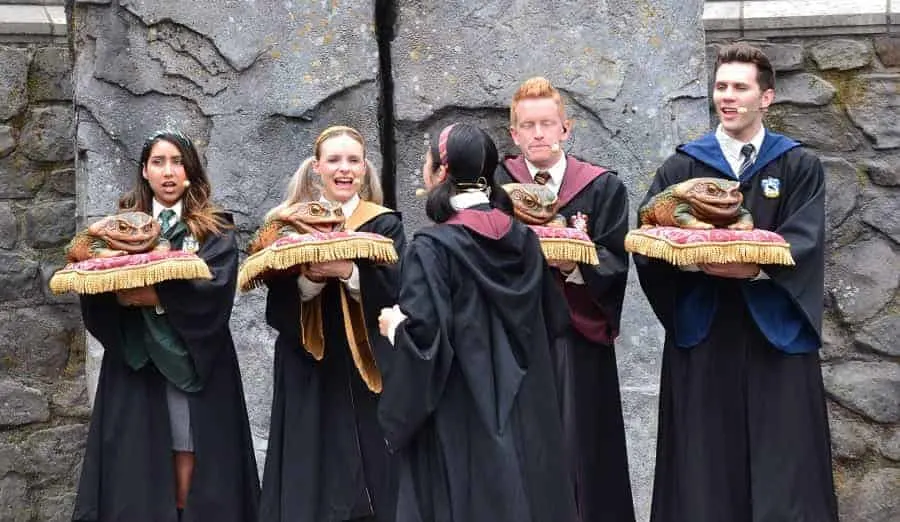 Enjoy a choir of Hogwarts students (one of each house) as they perform familiar wizard songs with a frog companion.
Universal Studios Hollywood Rides
What sets Universal Studios Hollywood apart from other area theme parks like Disneyland & Knott's Berry Farm, is that many of the rides are virtual.
This means that you won't actually be riding a traditional ride, but instead having a motion simulated experience.
This doesn't mean that the rides aren't as thrilling or as fun, it just means that much of what you will be doing will involve a screen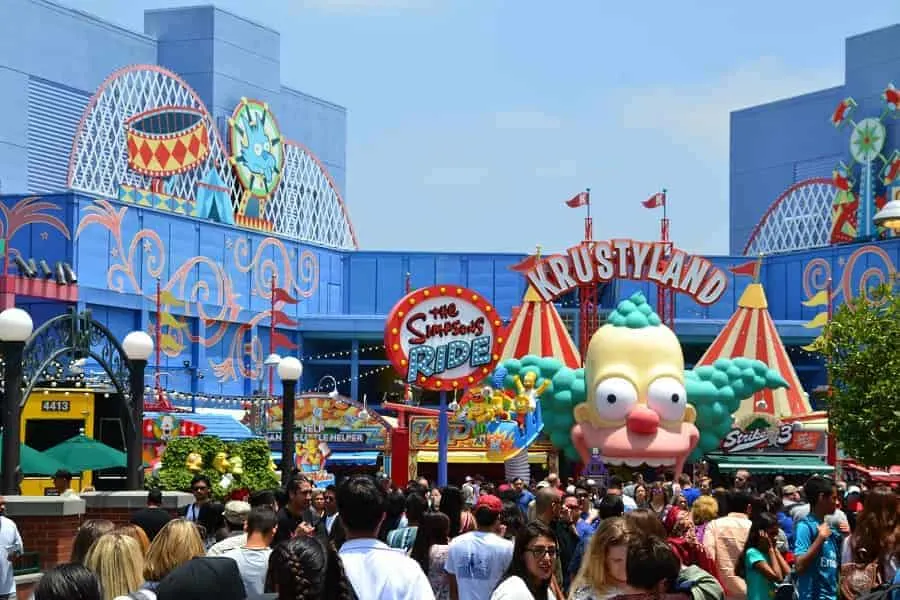 The Simpsons Ride
This part of Universal Studios Hollywood is really one of a kind. You will feel like you have entered Springfield when you see Krusty the Clown's midway.
The ride is a virtual roller coaster where you will sit in a car in front of a giant IMAX movie screen. The premise of the ride is that Sideshow Bob is after you and he sends you on a roller coaster that gets destroyed while you ride it!
It is amazing how the virtual technology really makes you feel like you are on a roller coaster with dips and turns and drops.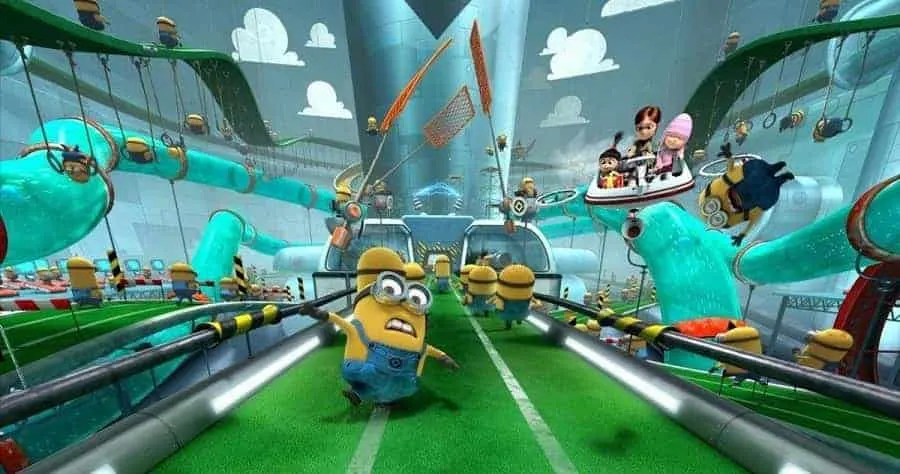 Despicable Me Minion Mayhem
Ever dreamed of becoming a minion? Here is your chance.
This motion simulator that takes guests into Gru's lab where he and the Minions are looking for new recruits. When things go crazy, guests are turned into Minions and transported onto a roller coaster adventure.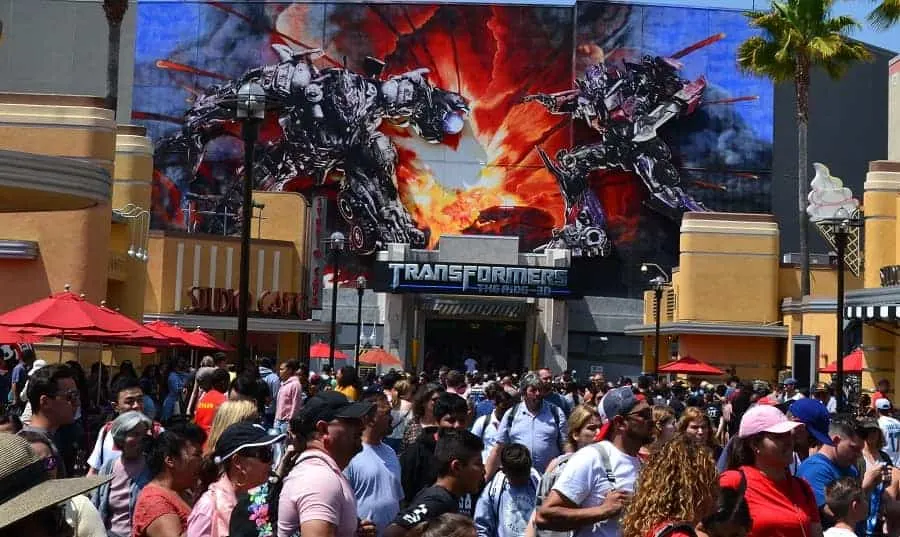 Transformers: The Ride-3D
Just like most of the other rides in Universal Studios Hollywood, Transformers is a simulated experience. The main difference between this ride and the others is that this one is in 3D.
The 3D works great with this ride because it places the action right in your vehicle making you feel part of the experience.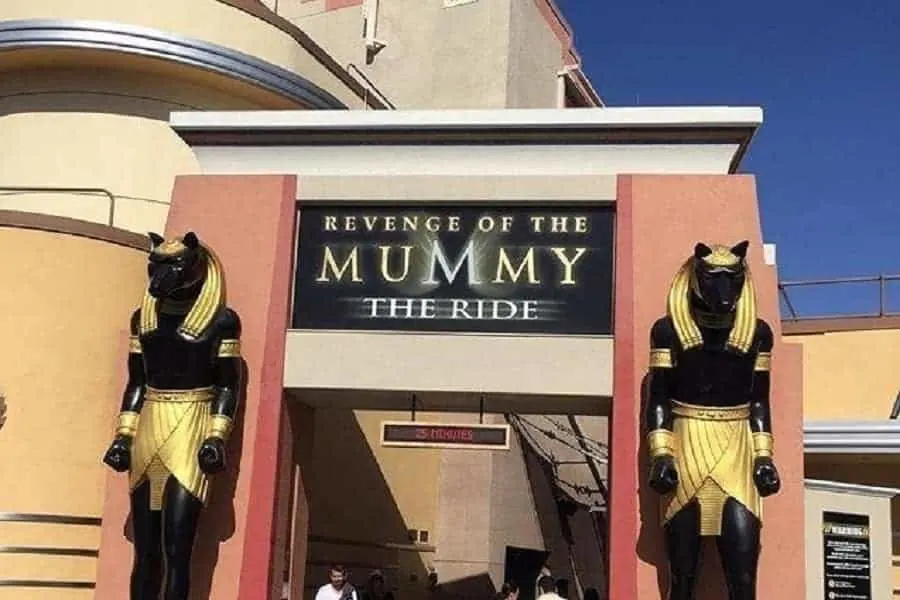 Revenge of the Mummy- The Ride
If you are looking for a roller coaster inside Universal Studios, this is the ride you should go on.
Not only is the story line great ( Imhotep wants your eternal soul and places a curse on you), but the ride allows you to experience the fear of trying to get away without losing your soul.
There are lots of drops, unexpected movements and turns in the dark which makes this ride thrilling.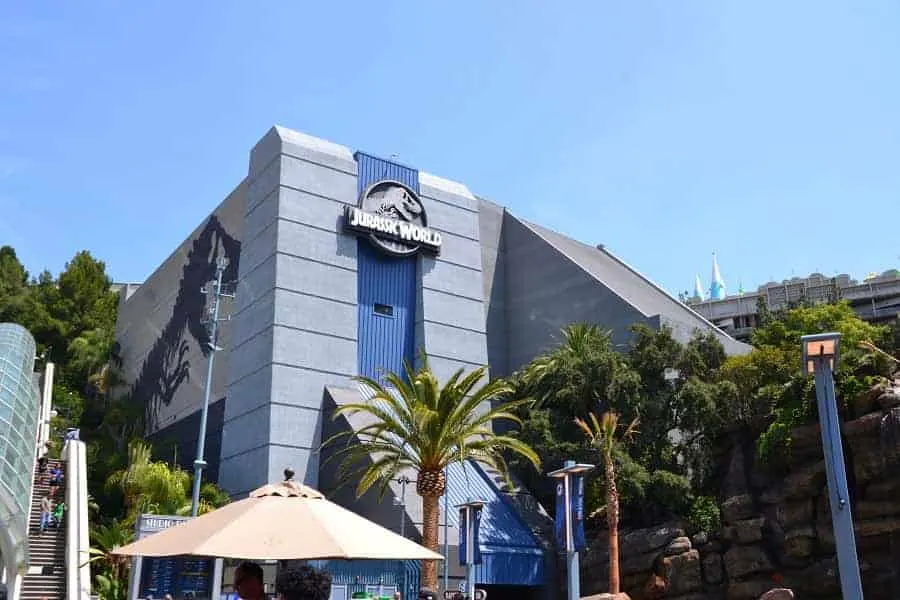 Jurassic Park- The Ride
Go on a floating journey to see creatures that once roamed the Earth. You will pass through aquariums and dinosaurs.
Just when you think you've seen it all, an alarm sounds noting that a TRex has escaped. This is when things get crazy and dinosaurs begin attacking each other. Just when you think the dinosaurs might turn on you, your trip takes a nosedive. Literally.
If you are a fan of the Jurassic Park movies, you will love all the movie references and characters you will get to see.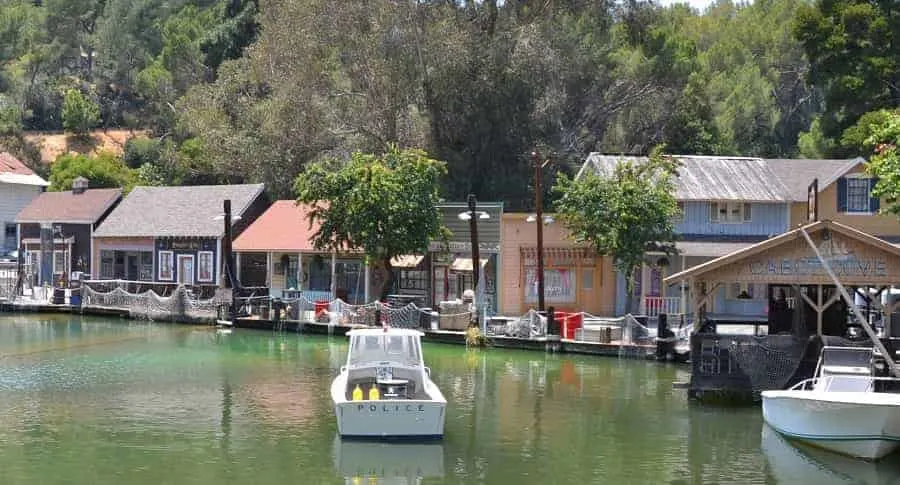 Fast & Furious Studio Tour – Behind-the-Scenes Tram Ride
Universal Studios is one of the few studios where you can do a back lot tour of a working studio.
You will see film sets from popular films, current television shows and classic movies.
Along the way, you will get to see how the studios use special effects like flash floods and fires.
The BEST part of the studio tour is at the end when your tour enters the garage. The garage turns into a full ride experience where you encounter actors from the Fast & Furious movies and are taken on quite an adventure.
Universal Studios Hollywood Shows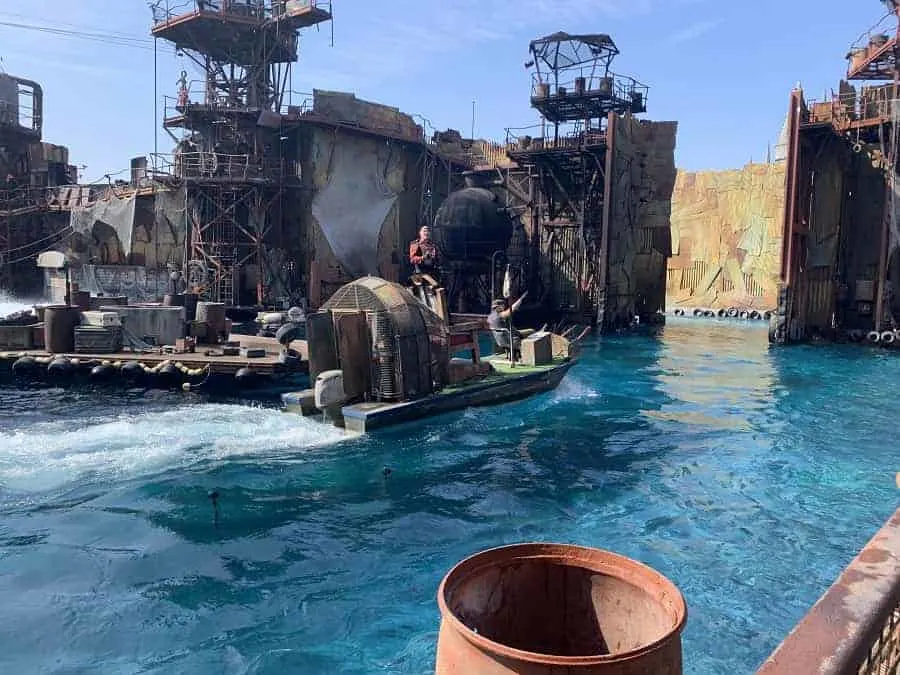 WaterWorld—A Live Sea War Spectacular
This action-packed water show based on the movie by the same name is something you will want to see while at Universal Studios Hollywood.
It is filled with thrilling stunts, combat scenes and even pyrotechnic special effects!
Dreamworks Theater Featuring Kung Fu Panda
When you enter the theater, you might think that you are going to be seeing a movie. And while you will see a movie playing on the screen, you are going to actually be part of the action!
While the film plays, your seat will match the movement and motion on the screen.
Characters to See at Universal Studios Hollywood
Those hoping to see some characters while at the park might be able to see the following:
Optimus Prime, Bumblebee and Megatron
The Minions
The Simpsons
Shrek, Donkey and Princess Fiona
Curious George
Scooby-Doo & Shaggy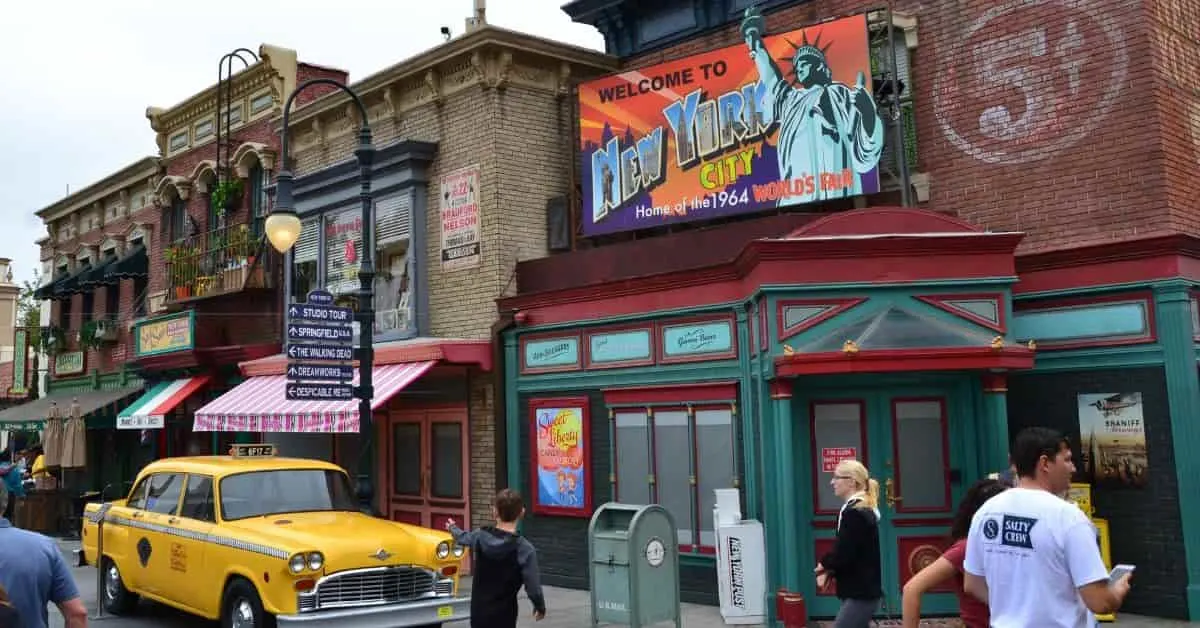 Universal Studios Hollywood Tickets
If you are planning a trip to Universal Studios Hollywood, make sure that you get your tickets in advance.
While you can get them at the park entrance, you will save both time & money if you purchase them before you go.
You will find that there are two Universal Studios ticket options.
Regular admission ticket: gets you into the park and allows you to ride all rides.
Express Ticket: This ticket is not only an admission ticket, but it also gets you to by pass lines. It is more expensive, but it ensures that you won't have to spend your entire day waiting in lines.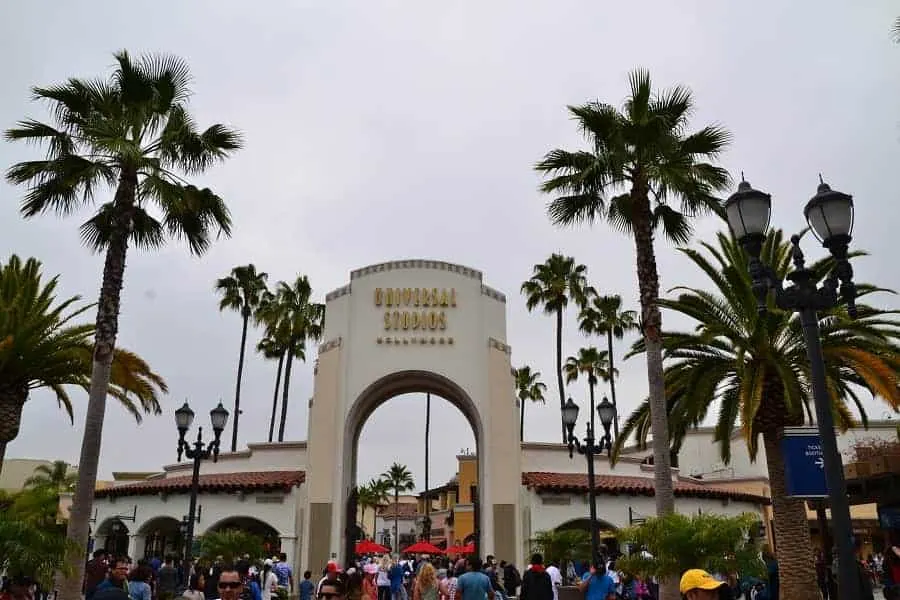 A trip to Universal Studios Hollywood is a great way to spend the day and if you are making the trip to Los Angeles and looking for a studio tour be sure to consider this one.
For one price, you get to tour a real working studio and take in a theme park!
Frequently asked Questions about Universal Studios Hollywood
How many days do you need at Universal Studios Hollywood?
One day will give you a chance to do quite a bit, but two days is optimal to see & do everything. If you are trying to do the park in just one day, you might want to upgrade your ticket to a VIP ticket so that you can skip the lines.
What is the best month to go to Universal Studios?
The best month to go to Universal Studios is in February when the park is far less crowded.
What day is Universal Studios least crowded?
Wednesday is the best day to visit Universal Studios unless it falls on a holiday or during the summer months when people tend to vacation.
Do you need to book Universal Studios Hollywood tickets in advance?
No, you don't have to get tickets in advance, but if you want the best price, buying tickets online in advance is best.
When is Universal Studios Hollywood open?
The park opening times varying based on the season. Typically, the park opens anywhere between 9-10am each day of the week.