If you love Jane Austen, then a visit to the Jane Austen Centre in Bath, England is a must! This museum is dedicated to all things Austen and offers visitors an interactive experience that includes exhibits on her life and works.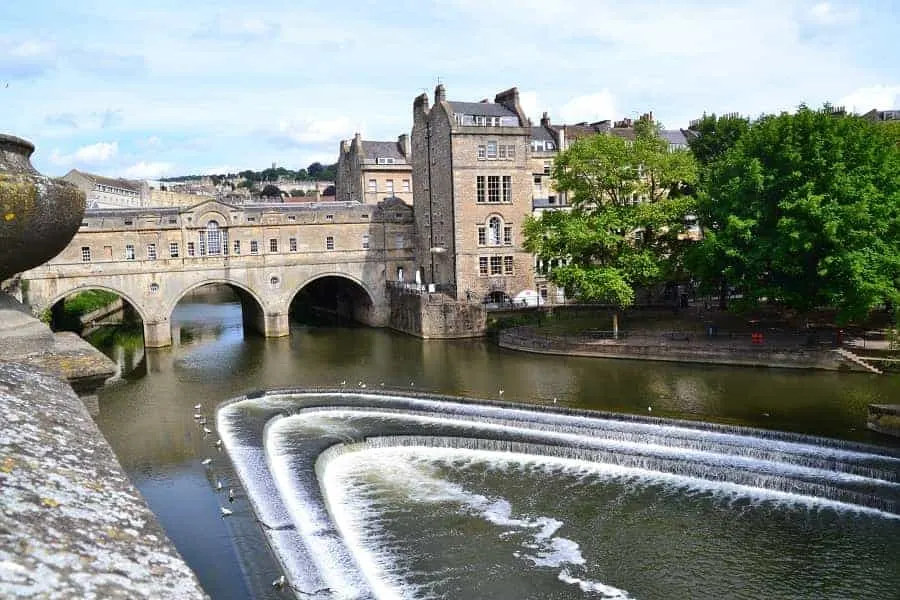 The charming city of Bath was a favorite of Jane Austen, and it's easy to see why.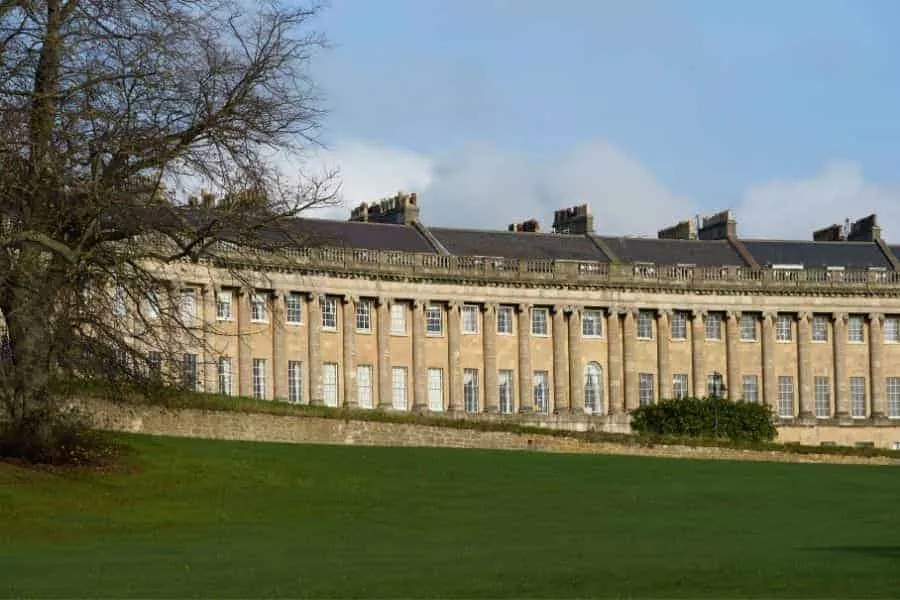 From the lovely architecture to the gorgeous scenery, there's something for everyone in Bath.
This is exactly why Austen used Bath as the place to set many of her novels.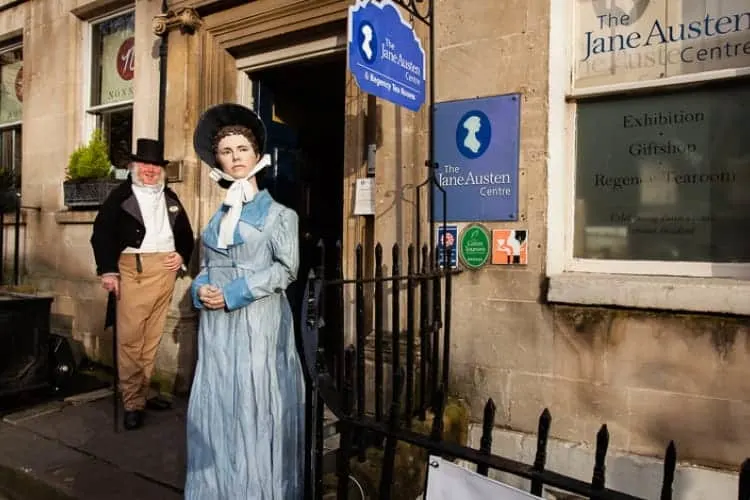 Visiting the Jane Austen Centre in Bath
The Jane Austen Centre not only gives you the background of Jane Austen's life including the cast of characters in her family, but also explained what inspired Austen's timeless novels.
Your visit begins with a tour guide (dressed in period costume) who gives you the background of Austen's family, upbringing, and how she came to be in Bath.
This part of the experience was very interesting and set the stage for the remainder of the tour which was self-paced.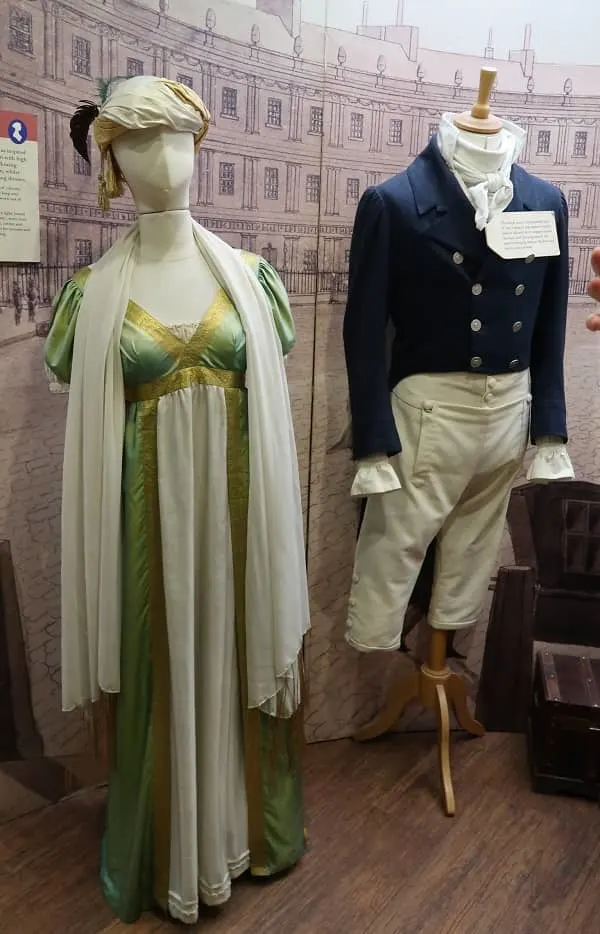 This Jane Austen museum is fully interactive and allows you to learn about life in the early 1800s.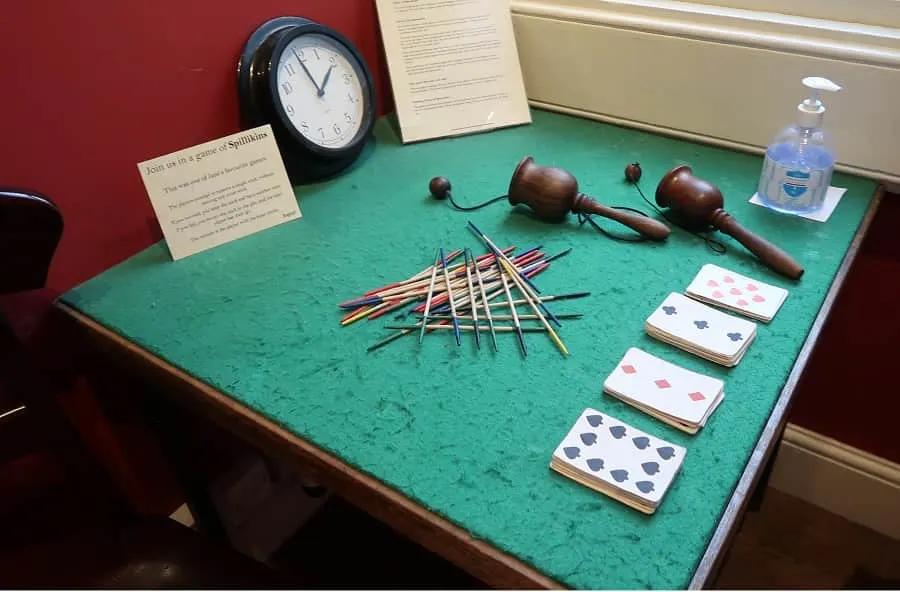 While you will find displays explaining her life during the time in which she lived in Bath, you will also find items people of her time would have enjoyed including games and entertainment.
Guests can even pen a letter with quill and ink, just as Austen would have done in her time.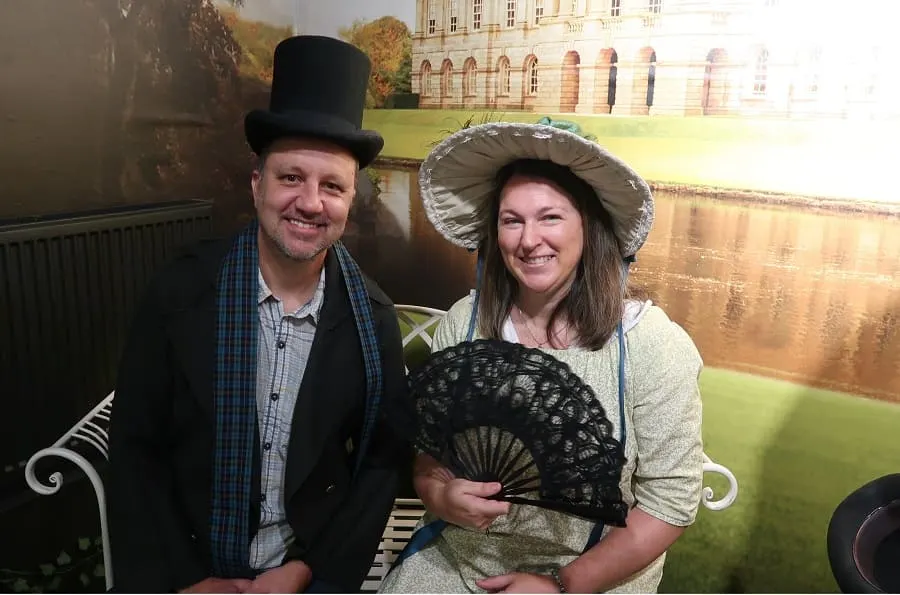 Those wishing to fully immerse themselves in the Jane Austen experience can dress in Regency costumes. Both men, women & children can don bonnets, top hats, shawls, fans, and period-inspired dresses to take photographs in their Regency-era backdrop!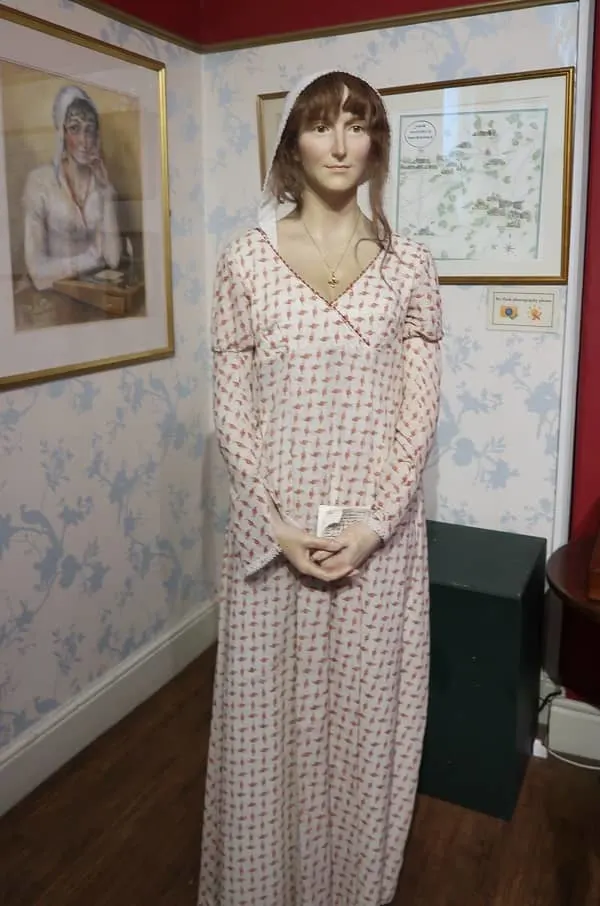 While small, this Jane Austen museum in Bath does a great job of making learning about Austen interesting.
The staff from the time you walk through the door is in character and makes the entire experience very believable.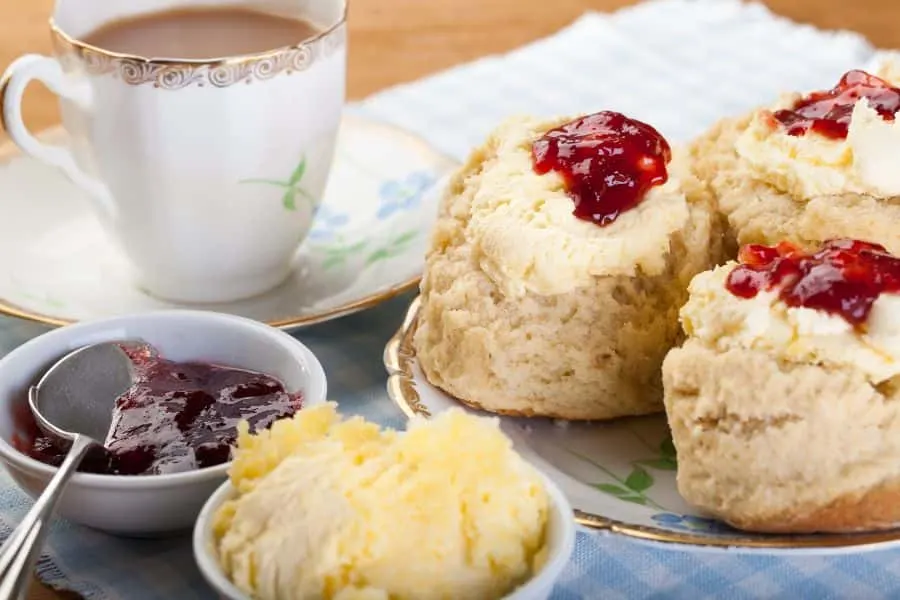 If you visit later in the day, you can take part in the afternoon tea at the Regency Tea Room. This is where you can dine like Jane, with cakes, finger sandwiches, and scones alongside tea or coffee.
Jane Austen Centre Location
40 Gay Street, Bath, United Kingdom, BA1 2NT
This museum is located in a beautiful Georgian building in the heart of Bath, just a quick walk from the Roman baths. Austen is believed to have lived for a brief time on this street.
Jane Austen Centre Hours
Hours most times of the year are Sunday to Friday 10am – 5pm, Saturday 10am – 5:30pm (Summer hours are extended).
We would suggest trying to book your time first thing in the day and avoid going in the summer if you can because it seems to be the time when schools take field trips.
Special thanks to Visit Bath for sponsoring our trip to the Jane Austen Centre.