If you visit Iceland, one place you need to check out is the Perlan museum in Reykjavik. This museum allows guests to immerse themselves in the beautiful nature of Iceland, learning about everything from the ecosystem to wildlife. You even get to walk inside an ice cave!
8 Things to Experience at Perlan Museum in Reykjavik Iceland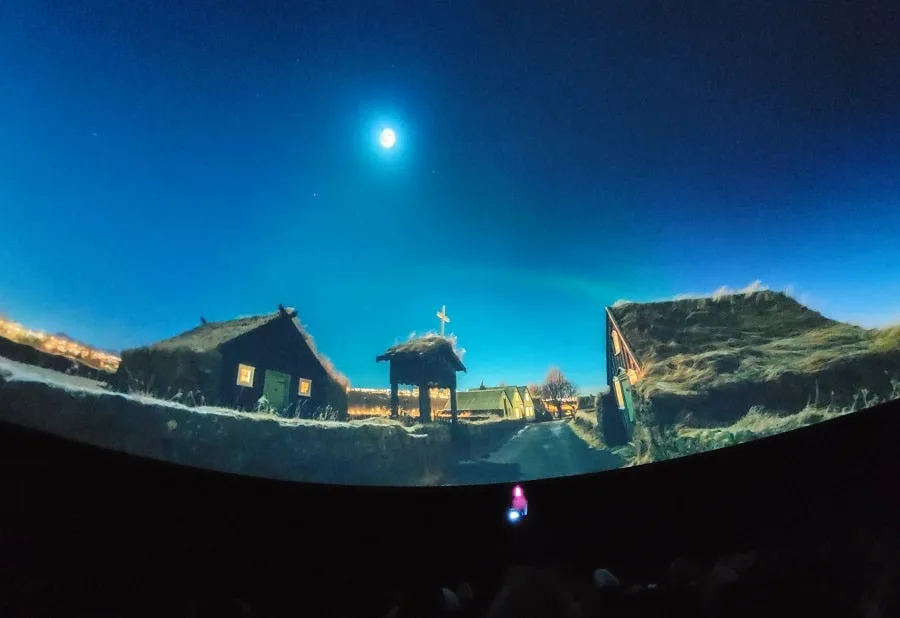 1 . Visit the Áróra Planetarium
One of the first things you should do when you arrive at the Perlan Museum is to find out the time schedule for the Áróra Planetarium show.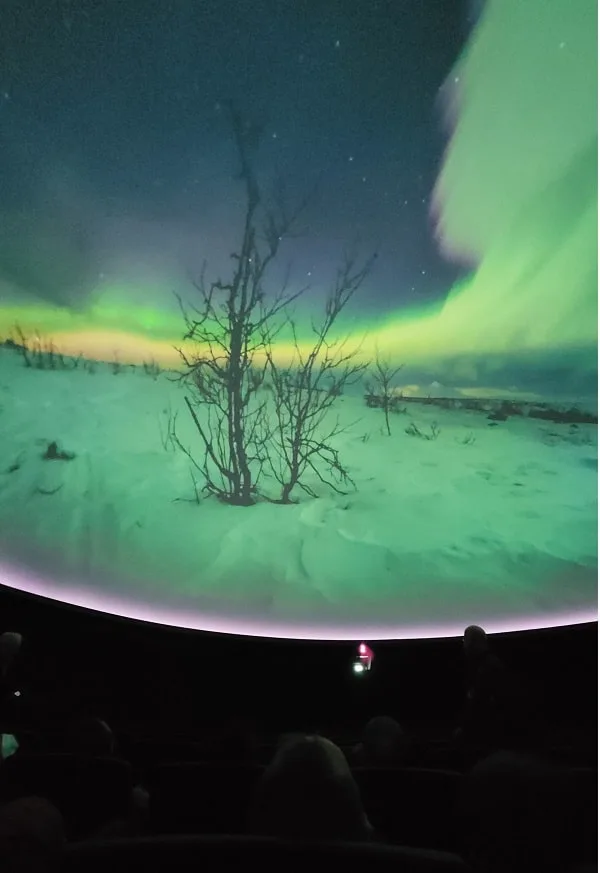 Running throughout the day, this show takes you on a journey to understand how the Aurora Borealis (Northern Lights) form, where you can see them, and how cultures made sense of this natural wonder.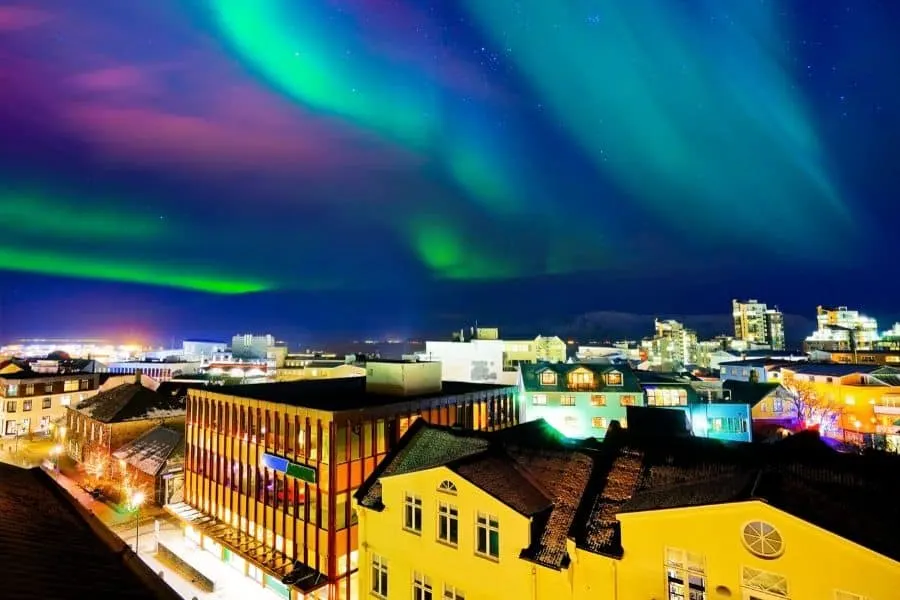 You can see the Aurora Borealis in Iceland during certain times of the year & this show does a great job of explaining what you will see.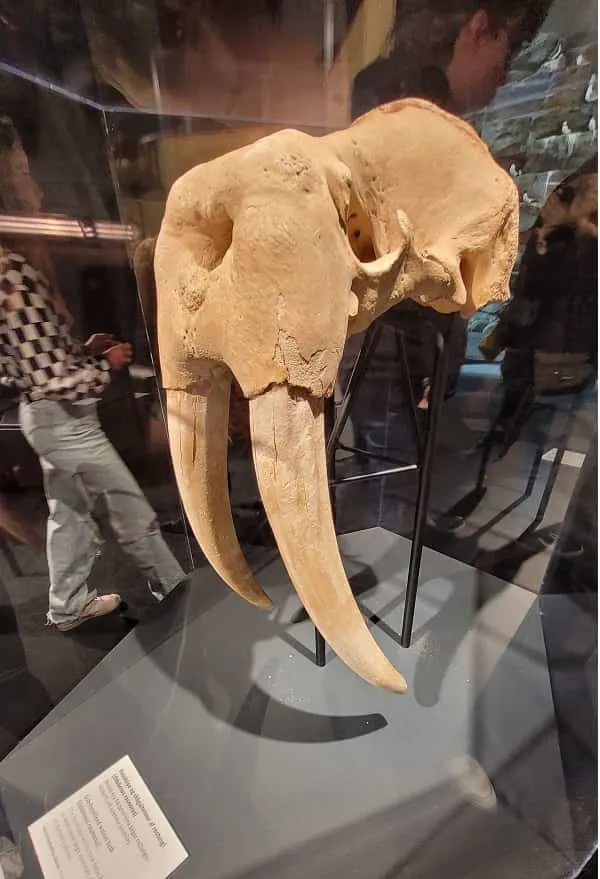 2. Learn about Iceland's Wildlife
Iceland has very few natural mammals and when you visit the museum you will learn all about the various animal species you will find on the island.
One thing I found quite interesting is that out of the nearly 30 animal species in Iceland, there is only one land mammal that is native to the island, the Arctic fox.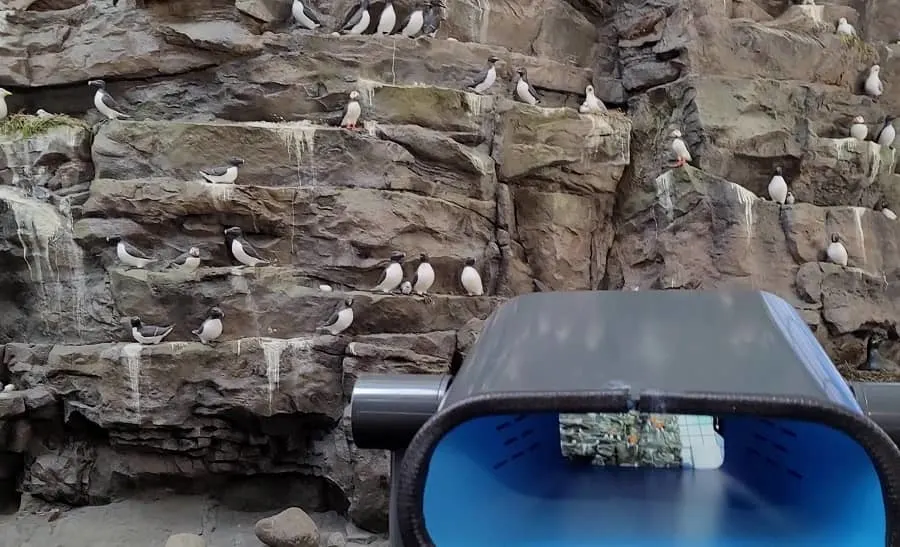 3. See Puffins through Virtual Reality
Probably the coolest display is the one on Puffins.
If you aren't familiar with Puffins, they are just about the cutest bird you can find on the planet and make Iceland their home for at least part of the year.
While there are nearly 9 million Puffins in Iceland, I have yet to spot one during the half dozen times I've been there! And believe me, I have made efforts to find these elusive birds.
The exhibit inside Perlan allows you to view puffins at Látrabjarg Cliff through a virtual reality experience.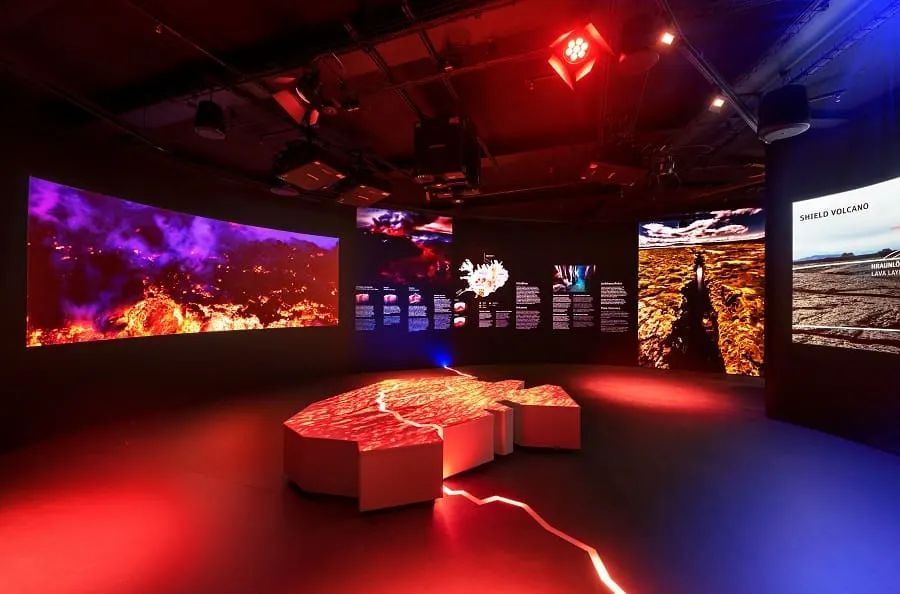 4. Understand Iceland's Forces of Nature
Iceland's geography & climate is unlike any other.
In the museum, you will learn about their natural wonders like how earthquakes created tectonic plates and how volcanic activity has generated geothermal energy.
Along with that, you will also learn everything there is to know about Iceland's glaciers and why they are so important to protect.
If you plan on touring the Golden Circle, this exhibit will get you prepared for some of what you will see!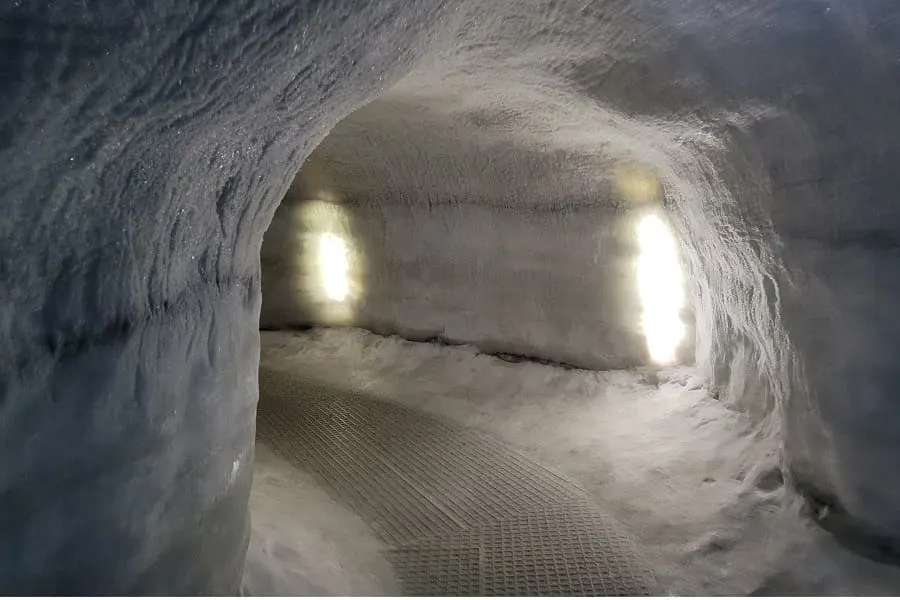 6. Walk inside an Ice Cave
One of the most interactive features is their Ice Cave exhibit. Visitors get to walk in a climate-controlled ice cave that is as close to the real thing as you can get!
There is even an Ice Throne that you can sit on!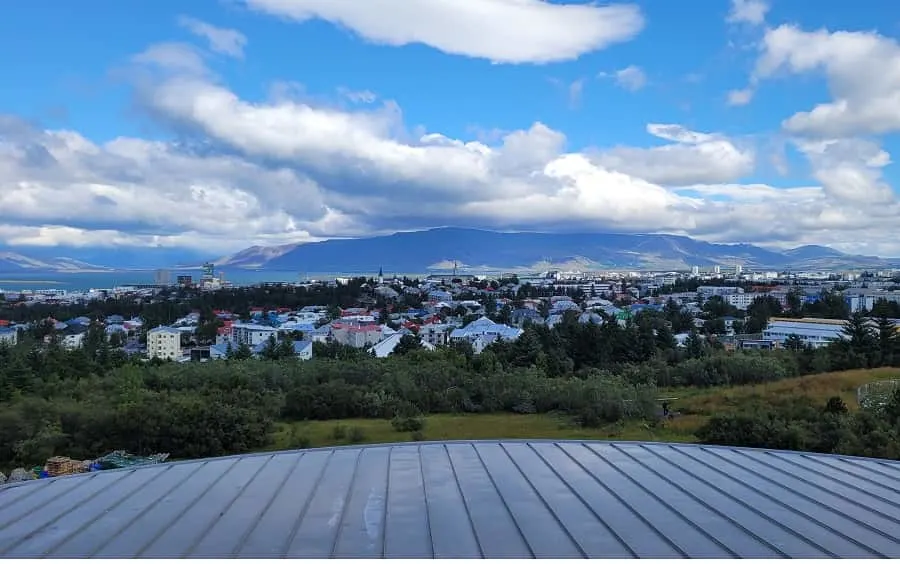 6. Take in the Views from the Observation Deck
The Perlan Museum sits atop Öskjuhlíð hill and is smack dab in the center of Reykjavík.
It is the tallest hill in the area, measuring at 61 meters above sea level, so the views are unparalleled.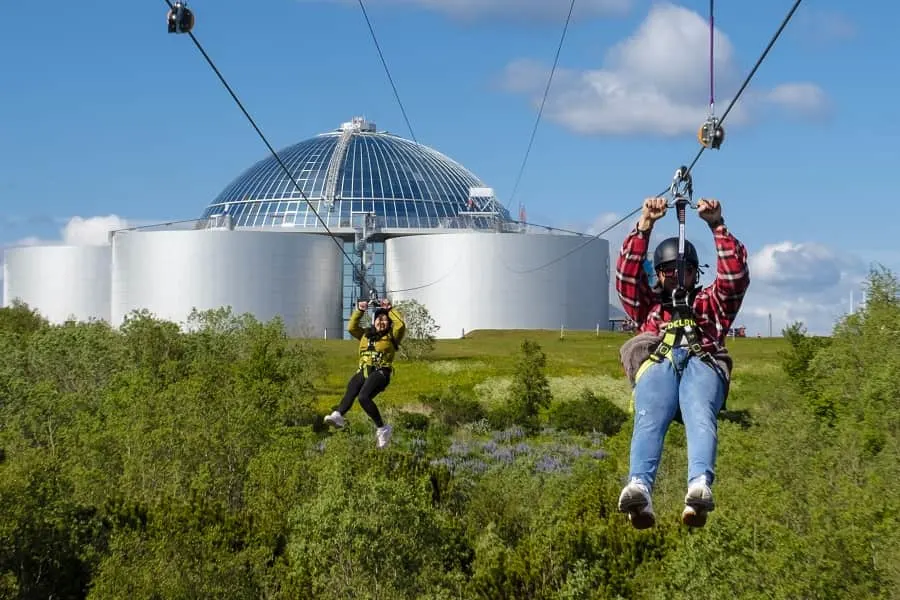 7. Cruise down Perlan on a Zip Line
Weather permitting, two 230-meter lines zip guests down to Öskjuhlíð at a speed of 31 mph.
You start from the 4th floor of Perlan and get to see all of Reykjavik as you careen down the line!
Unfortunately, the day we visited was windy and the zip line was not optional.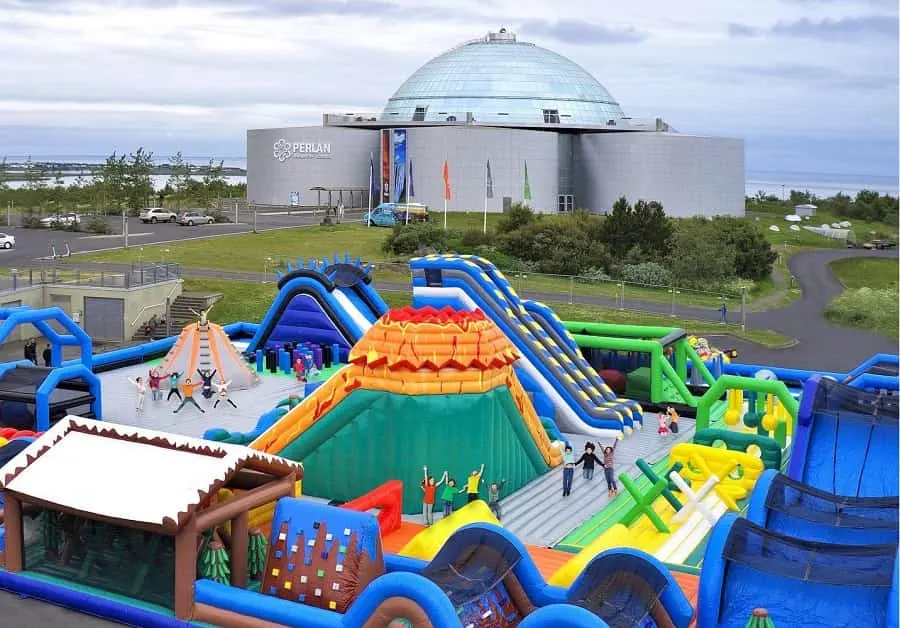 8. Play at Adventureland
Those travelling with kids are not going to want to miss heading out to Adventureland. Located near the main Perland building, this inflatable bounce park is the perfect way to get rid of energy!
Grippy socks are required to make sure to pack them (or you will have to buy them before your time at Adventureland).
Each person must pay an admission price, but a discount is provided when visiting Perlan.
FYI: Children 5 & under are FREE & may bring one adult, 18 or older, without paying for an additional ticket.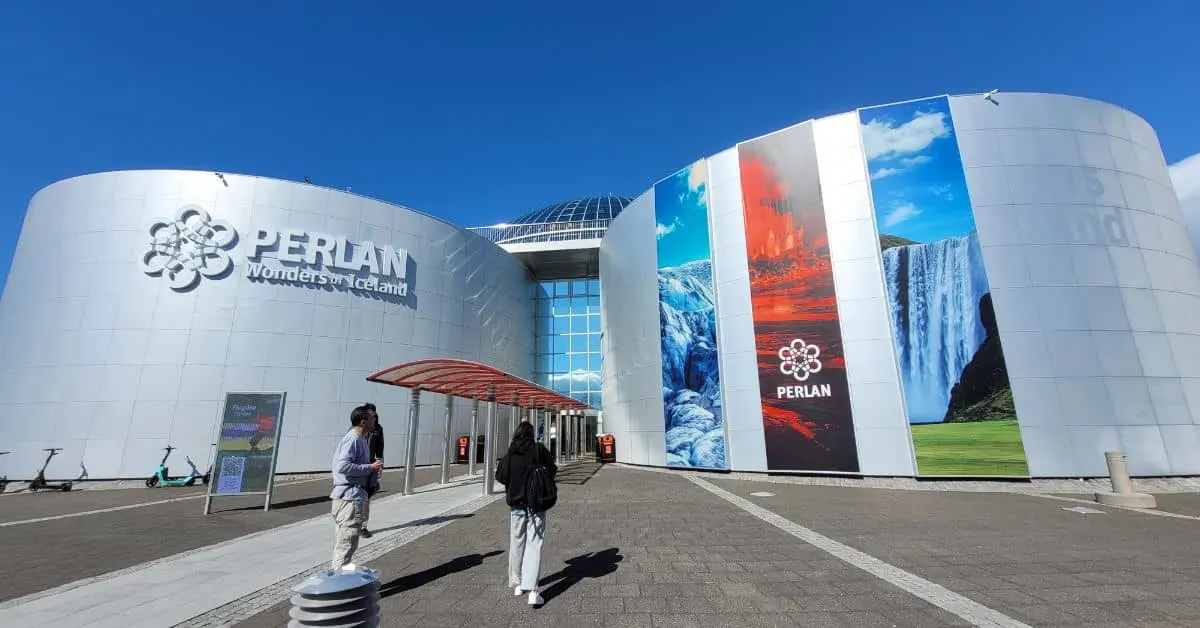 Tickets to Perlan Museum
Perlan Museum has a few different ticket options based on what you would like to do & see. We purchased the Wonders of Iceland Full admission, but you can buy tickets for just the planetarium.
Wonders of Iceland Full admission
This ticket includes access to the viewing deck, Perlan Planetarium & All exhibitions – including access to the ice cave. You can purchase tickets online or at the museum.
2023 Ticket Price Structure
Adults 18+: 4,590 kr
Children from 6 to 17 years old: 2,690 kr
Children under 6: free entry.
Family ticket (2 adults and 2 children): 10,990 kr
How to Get to Perlan Museum
Everyone is going to tell you that Perlan is an easy walk from downtown Reykjavik, but I am going to totally disagree with this. Number one, depending on the time of year, it could be really cold and while the walk isn't terrible, it is uphill.
Your best way to get to Perlan is to grab a taxi. The taxi will bring you right to the entrance and when you are ready to leave, the front desk will call you a taxi!