Summer is one of my favorite times to visit Iceland because you can enjoy all of the outdoor activities like hiking, visiting waterfalls, and going whale watching without freezing your butt off. And while it is summer in Iceland, it is not summer like it is in much of the world. It is more like spring. That is why it is important to know to pack the right clothing for Iceland in summer.
First, you will want to know what the temperature is like in the summer in Iceland.
You will find that the highs are usually between 55° to 60° F with sunny skies that remain for up to 19 hours a day!
Between the longer days and temperature, you will find that you will be able to spend most of your time in Iceland outdoors, but you are going to need to dress appropriately.
Wondering what to pack as far as clothing for Iceland in summer? We have the perfect packing list for you!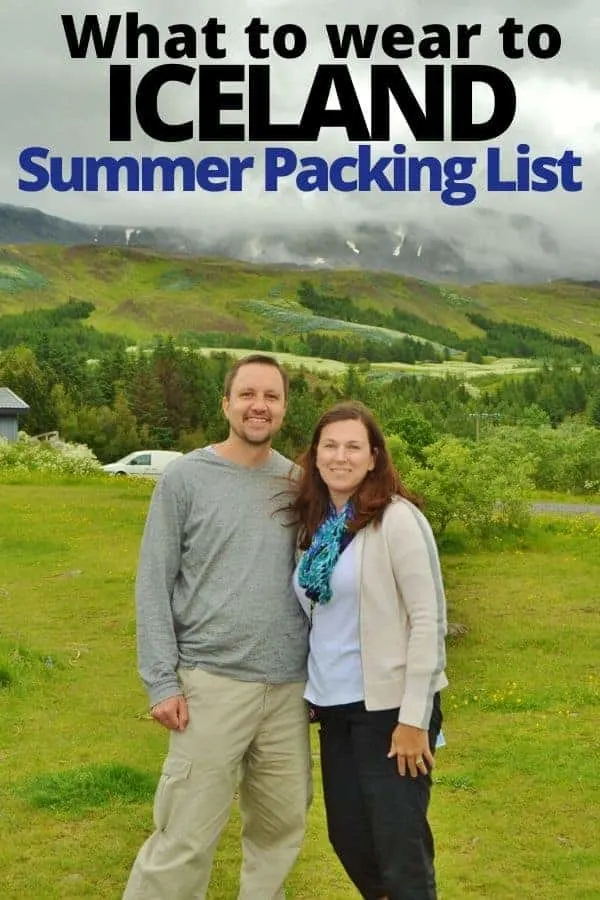 Packing List for Iceland in Summer
Long Sleeve Tops
While it's summer, don't be confused into thinking it's gonna be warm enough for short sleeves.
I mean, yes, the locals might be sporting short sleeve tops, but unless you are from another cold part of the world, 60º doesn't mean that you should be outside all day without sleeves.
Sweaters
While warm for most of the day, depending on where you are the temperature can drop several degrees and the wind can make it feel colder than you expect.
Dressing in layers will certainly help when you don't know what exactly to expect. You will find that a sweater will be needed most mornings and even into the evenings when it is much cooler out.
Lightweight, Waterproof Jacket
While summer in Iceland means less need for a coat, you will want to make sure that you pack a lightweight jacket that also is waterproof.
Iceland does get unpredictable weather and while it can be warm and sunny one minute, it can rain the next. Be prepared by making sure you have your jacket.
Hiking Pants
Visiting Iceland in summer will give you the experience to spend the entire day outside in nature. You will need pants that can handle all the walking you will be doing.
Choose quality hiking pants that will allow you to move easily, have moisture-wicking and cover your entire leg.
Hiking Boots or Shoes
If you don't own a good pair of hiking boots or shoes, you need to buy them for a trip to Iceland in the summer.
You are going to find that Iceland is full of different types of terrain and you will be walking on many different types of surfaces. Whichever shoes you choose, make sure that you choose a pair of hiking shoes that are good for day hiking.
If you were traveling to Iceland any other time of the year, I would probably advise you to look for a hiking boot with crampon capability, but most likely you will not encounter snow or ice while visiting Iceland in July or August.
Swimsuit
Why would you need a swimsuit in Iceland?
Because they have the most amazing Geothermal Pools anywhere!
You won't want to miss being able to swim in the warm waters, especially after a day of hiking. It's the most relaxing way to end a busy day in Iceland!
Choose a swimsuit that is modest. You won't be sunbathing in Iceland. Your swimsuit will be used for functionality only. A simple one-piece that flatters you is good enough. Leave the string bikini at home.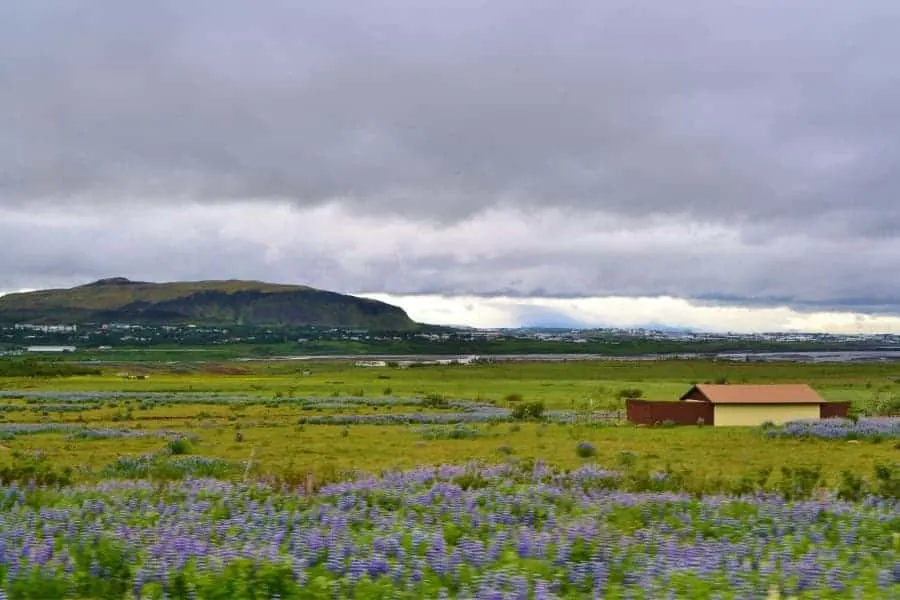 It is important to make sure you know what the weather is like in Iceland when you go because it will help you decide how to pack the right clothing for Iceland.
Don't be tricked into thinking that Iceland is the same temperature all year long because it is not.
Looking for ideas on what to do while you are in Iceland in the summer? Take a look at our list of popular things to do when you visit Iceland in June.