One of my favorite times of year to go to Iceland is summer. While you might not think of Iceland as a great summer vacation destination, it is a great time to enjoy being outside in nature without having to worry about freezing your buns off in Iceland in June!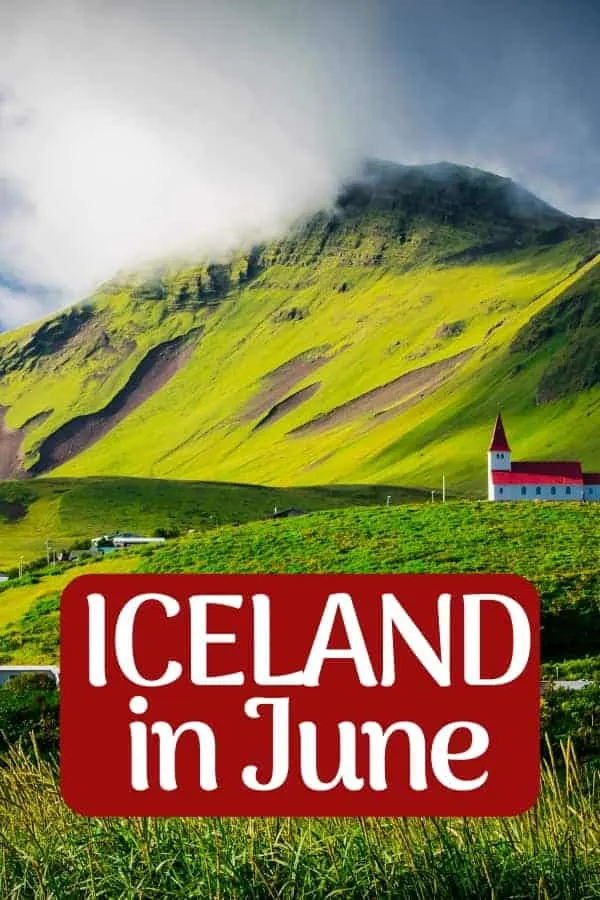 The BEST Things to do in Iceland in June
There are so many things you can see when you go to Iceland in the summer These are 5 of our favorite activities!
The best way to see Reykjavík is with an English speaking tour guide.
This tour will teach you about the history of Iceland, Reykjavík as a town, along with cultural curiosities & traditions.
You will find that the guides have a wealth of information about what to see and do in Reykjavik along with great Icelandic landmarks.
They will keep things interesting and you are free to ask as many questions as you would like.
The walk itself is a little over a mile and lasts 2 hours.
One of my favorite things to do in Iceland is to visit one of the Geothermal pools.
Iceland sits on a volcanic geothermal field which means that you will get to enjoy naturally heated pools.
These pools are full of minerals that have naturally healing properties.
While the Blue Lagoon is the most popular Geothermal pools in Iceland, it is also the most expensive and crowded.
We prefer going to The Secret Lagoon which is more remote instead, choose one of the smaller Geothermal pools that are more remote and give you more of an authentic experience. We love The Secret Lagoon.
Rent a car and take a drive to see some of the best sites in all of Iceland.
You will be able to experience some of the most popular natural wonders of the world when driving the Golden Circle route: Þingvellir National Park, the Geysir Geothermal area, and Gullfoss waterfall.
There is more to Iceland than just the Golden Circle. Take a look at these ideas for other road trips in Iceland.
Photo Credit: www.anrdoezrs.net
Photo Credit: www.anrdoezrs.net
These little birds are adorable and there are more puffins than people in Iceland.
That is because more than half of the world´s Atlantic Puffins call Iceland home (nearly 10 million birds).
While you would think that because there are so many Puffins that you would see them everywhere, this isn't the case.
They come to Iceland to breed in the summer months which makes visiting Iceland in June the perfect time to see them!
If you are staying in or near Reykavik, there are a few places where you can spot them nearby but you will need to book a tour.
Tours will take you to the small islands of Akurey and Lundey, nearby where puffins breed.
The largest puffin population is on the southern side of Iceland.
The Westman Islands, off Iceland's south shore is home to the nearly 1/5 of the world's total puffin population.
Weather for Iceland in June
The average daytime temperature is 12 degrees Celsius (55 F). This means that you can get by with jeans and just a sweater or lightweight jacket.
With nearly 21 hours of sunlight, you are going to be able to spend a lot of time outdoors in Iceland in June. This sunlight helps make the temperature in Iceland much more temperate than at other times of the year.
While it does rain occasionally, Iceland in June typically gets the least amount of rain of any other time of the year.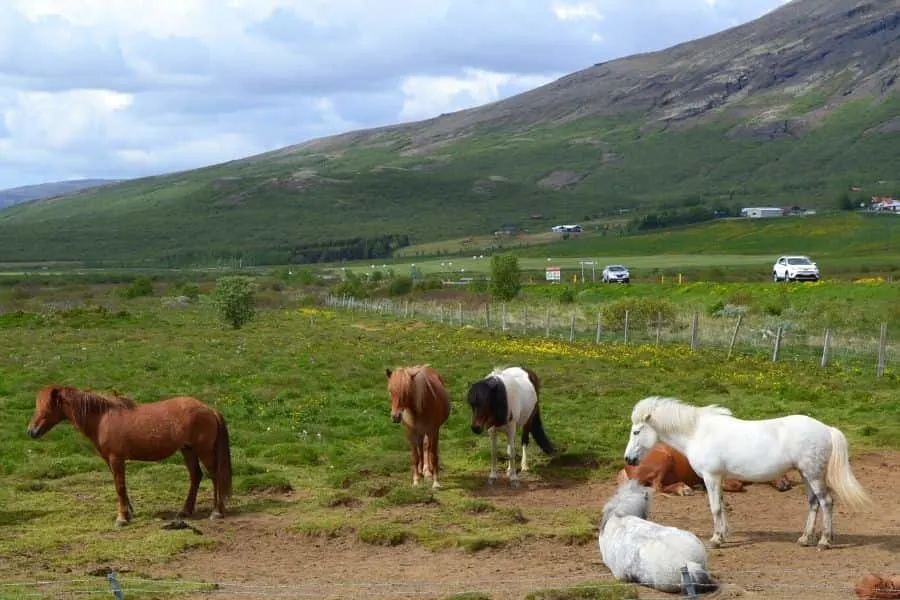 Wondering what to pack for a trip to Iceland in June? We have a great summer packing list of clothes to wear in Iceland in the summer months.
Have you been to Iceland in June? What did you enjoy most?