Traveling around England by car is an amazing way to see different parts of the country you might not otherwise visit. From picturesque rolling hills to quaint coastal towns, driving in England offers the chance for you to see plenty of lovely scenery and experience off-the-beaten-path destinations that you can only get to by car.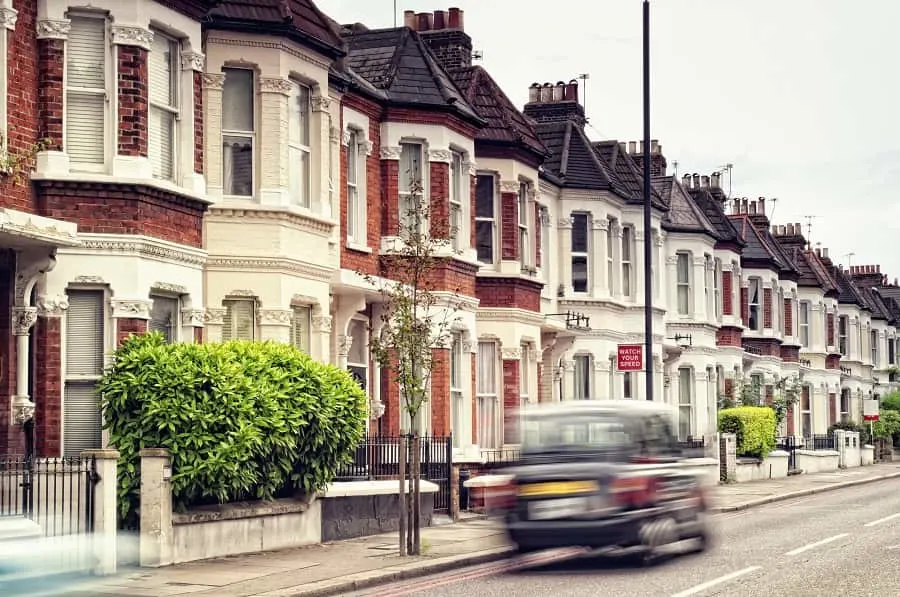 What You Need to Know about Driving in England
Driving in England can be a great experience, you just need to familiarize yourself with the rules & regulations.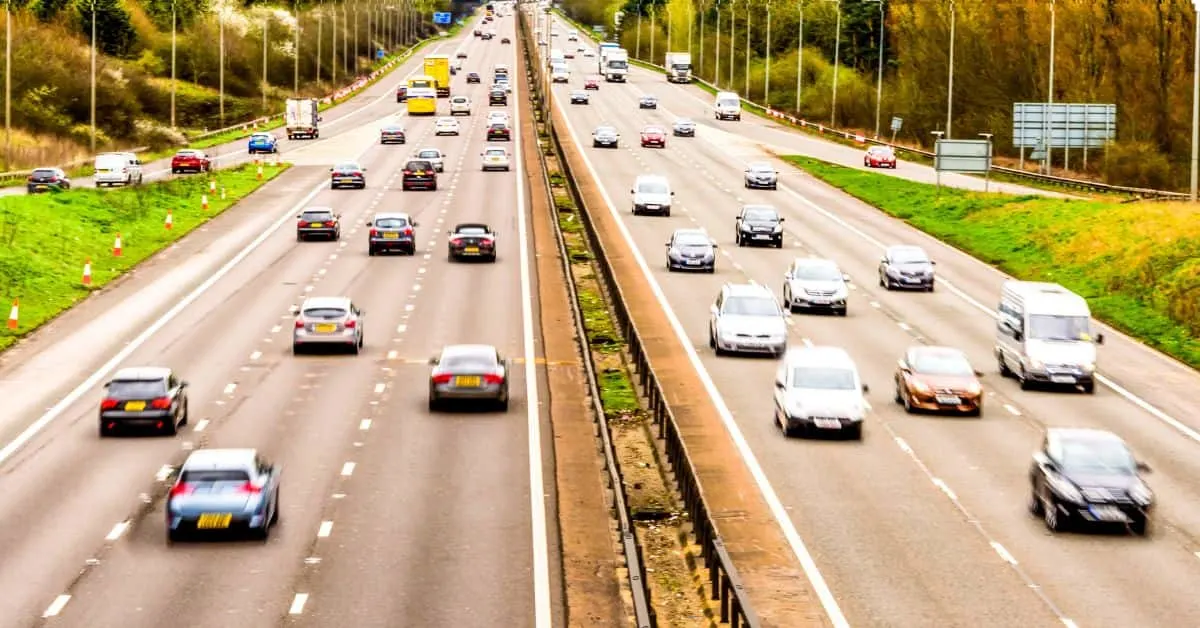 Here's what you need to know:
First and foremost, you must have a valid driver's license (and insurance) to legally drive in England. Some rental car companies allow drivers as young as 17, while others require a minimum age of 21 or 23. Younger drivers could face a surcharge.
Understand the different types of roadways in England. Motorways are high-speed expressways with three or more lanes, while A-roads are the main roads in England and have two or more lanes. There are also B-roads and single-track roads that can be narrow with passing places.
Maintain your speed. You do not want the hassle of a speeding ticket in England. Speed cameras are used to catch those who exceed the speed or make other driving infractions.
Learn the rules of roundabouts in England. Roundabouts are common and drivers must give way to those on the left when entering or exiting the roundabout. It is also illegal to turn left from the left lane when exiting the roundabout.
By familiarizing yourself with these regulations and laws, you can ensure a safe and fun experience when driving in England.
Renting a Car in England
When you are looking to rent a car in England there are a few things you need to keep in mind.
First, cars are pretty small and that is for a reason. Parking in England is tight. Don't expect to get a minivan or an SUV quickly. Most likely, you will be in a 2-door hatchback.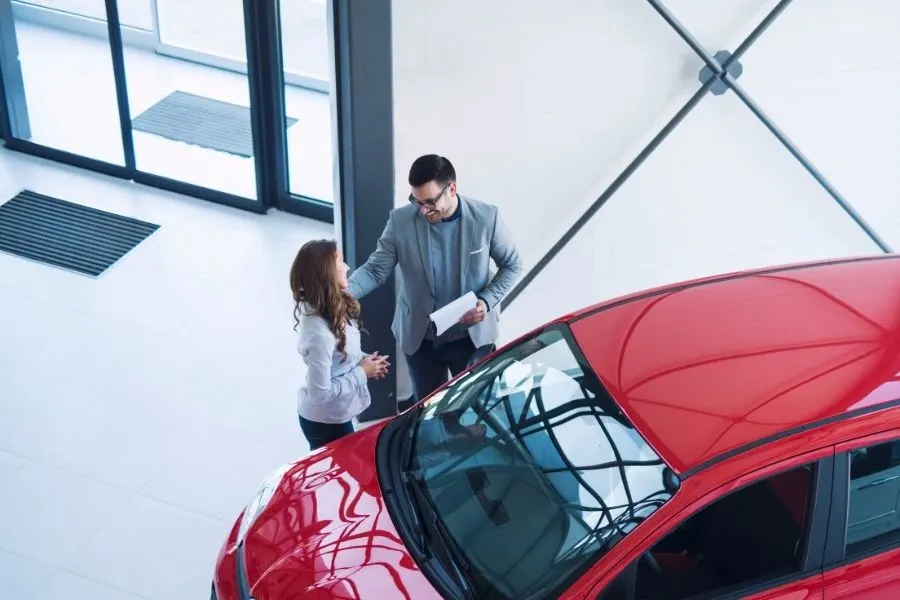 Second, most rental cars are manuals. If you want an automatic, you will want to make sure that you will pay more for an automatic than a manual.
When renting cars in England, factor exact times of pick up and drop off. Most car rental companies book cars for 24-hour rentals.
This means that if you pick up the car at 12 pm, you need to bring it back before noon on the day of your return. If you show up at 12:30, you will be paying for an extra day!
Just like when you rent in your own hometown, the Car Rental Company will try to sell you on their insurance plan.
Make sure you speak to your own car Insurance agent to see what they cover and what they don't.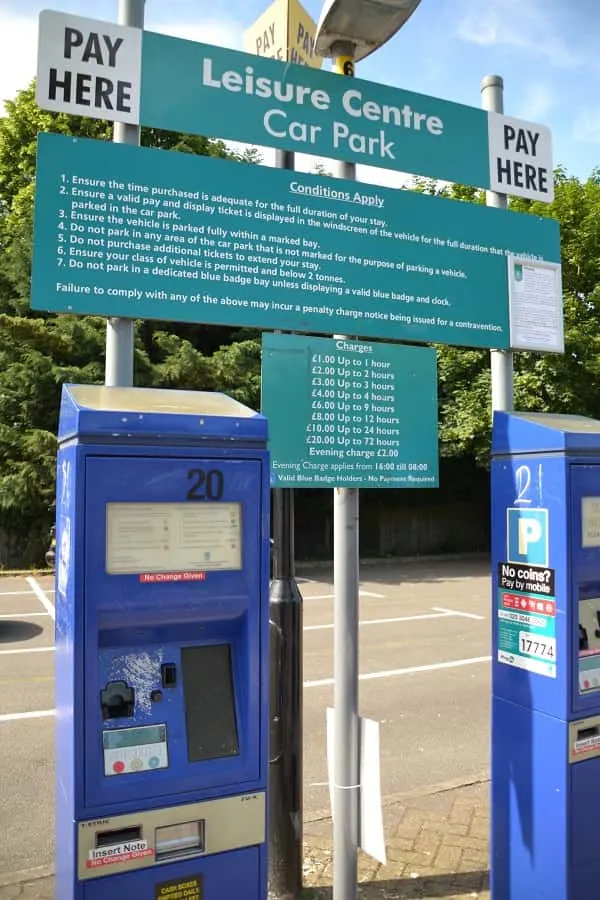 Parking in England
Since you will be going to different destinations, you are going to want to know where you can park and where you can't!
Parking is no joke here and you are going to want to follow the rules or face harsh penalties, like fines, boots, or towing.
First off, you are going to want to make sure that you have plenty of coins with you when to are driving.
Most car parks will ask for pounds and not all accept credit cards or give change. Be prepared!
Read the directions when you park the car and pay.
Some will ask you to pay & display a ticket on the dashboard. Others will want you to take the ticket and pay when you exit the lot.
No matter which, be sure your car is not over the line. If it is, you can expect to face a penalty.