No matter when you visit Iceland, you will be spending most of your time outdoors. July is the perfect time to visit since you will be exploring everything from the tectonic plates to geysers. While July is considered summer in Iceland, don't be fooled into thinking you can wear typical summer attire. We have some great ideas on what to wear in Iceland in July to be comfortable.
Weather in Iceland in July
One thing you should know is that the average daytime temperature is 55°F (13°C ). It can be as warm as 68 °F (20°C), but that isn't common and I certainly wouldn't expect it.
With nearly 21 hours of sunlight during the summer months, you are going to find the temperature in Iceland much more temperate in July than other times of the year.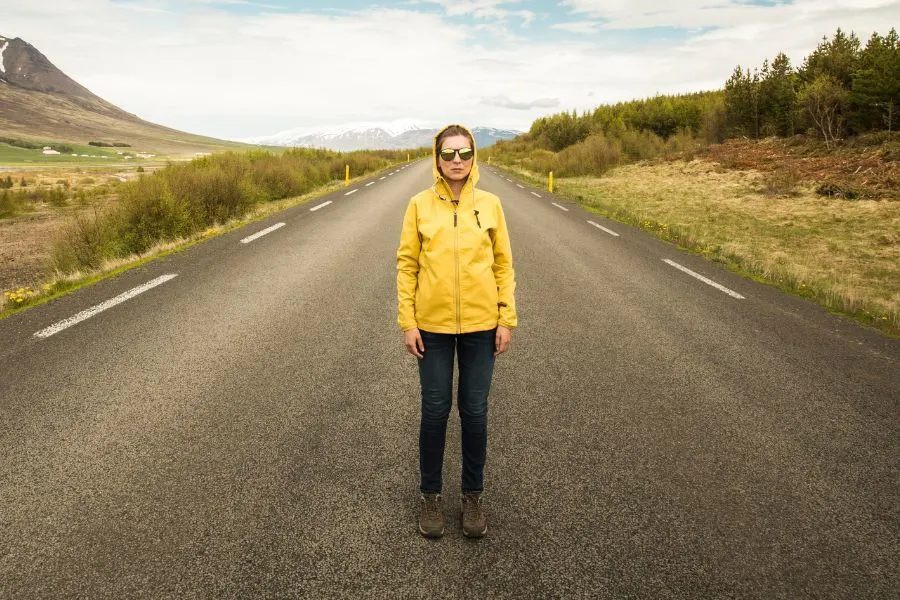 What to Wear in Iceland in July
The key to packing for Iceland during the summer is bringing clothing that can be layered. The temperature can vary and how your body responds will be based mainly on your activity level. You may start off chilly and then find your body heating up due to hiking or being in the sun.
Here is what we think you should pack.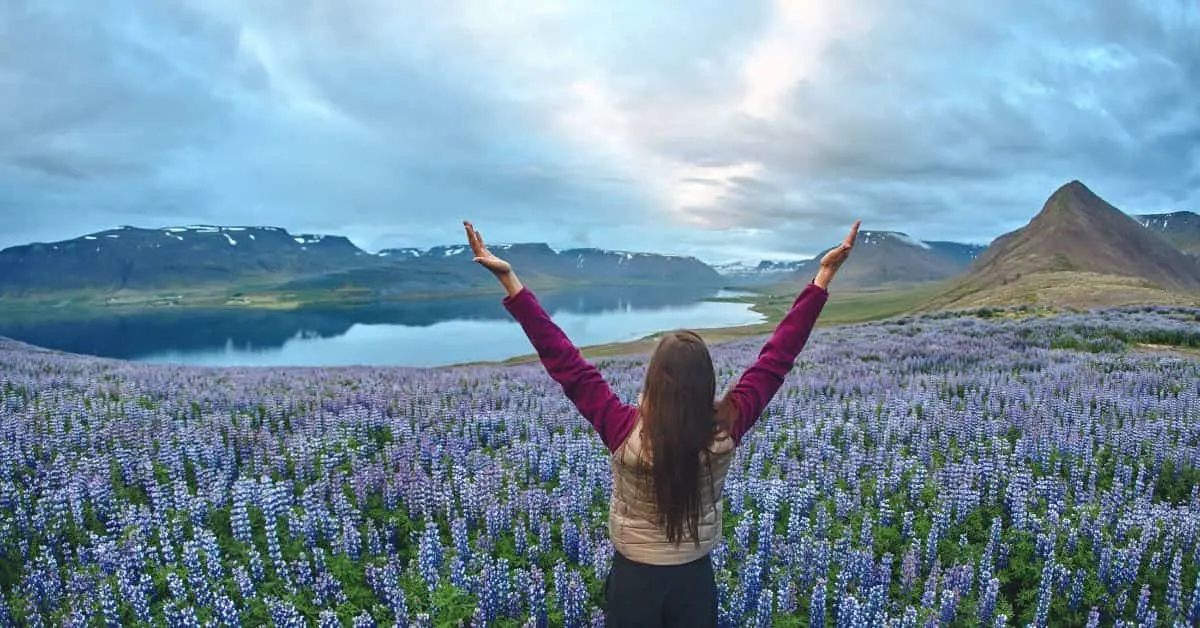 Short & Long Sleeve Tops
While it's summer, don't be confused into thinking it's gonna be warm enough for wearing short sleeves daily.
If you do wear short sleeve tops, I would suggest you layer them under either a long sleeve top, sweater or jacket.
Long Sleeve tops are perfect when visiting Iceland in July.
Choose fabrics that have moisture wicking in case you sweat from being active.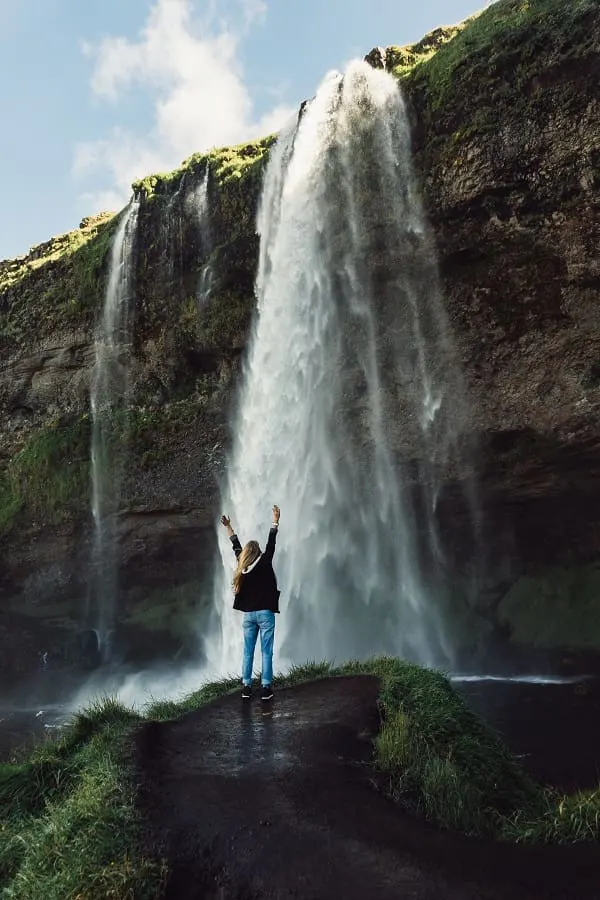 Lightweight, Waterproof Jacket
You won't need a heavy coat this time of year, but you will want to make sure that you pack a lightweight jacket that also is waterproof.
Iceland can be windy in the summer and the wind can be quite chilly first thing in the morning.
Purchase a jacket that will also work to keep you dry because you will be getting close to waterfalls that can create a mist.
Sweaters
As stated before, dressing in layers will certainly the temperatures dip. A lightweight sweater is perfect for chilly mornings and evenings when you are out & about.
Hiking Pants
You are going to be doing a lot of walking & hiking outdoors. Bring quality hiking pants that will allow you to move easily & also have moisture-wicking so your thighs can breathe.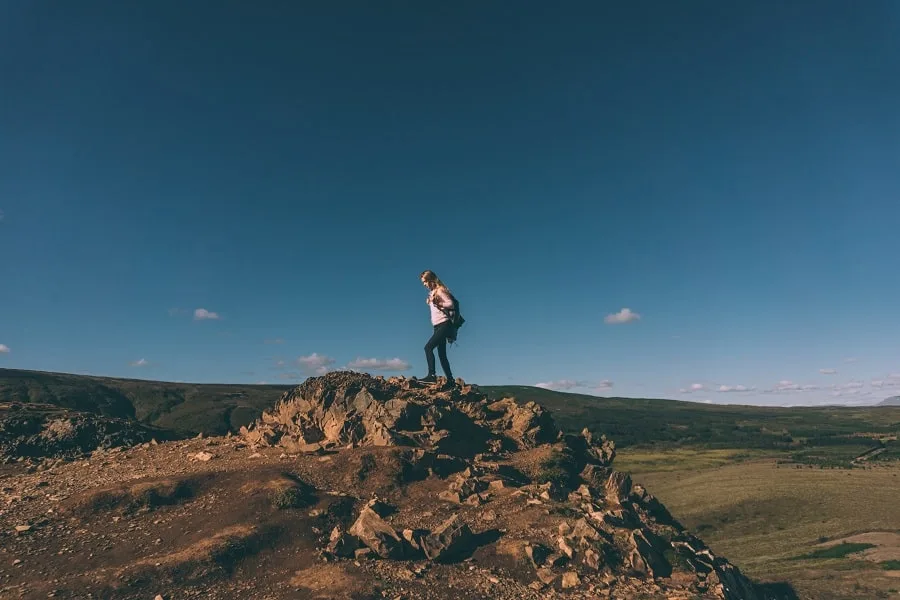 Hiking Boots or Shoes
Iceland is full of different types of terrain including grassy and rocky surfaces. You will want to pack a pair of hiking shoes that are good for day hiking. Look for hiking shoes that have good gripping and also are breathable.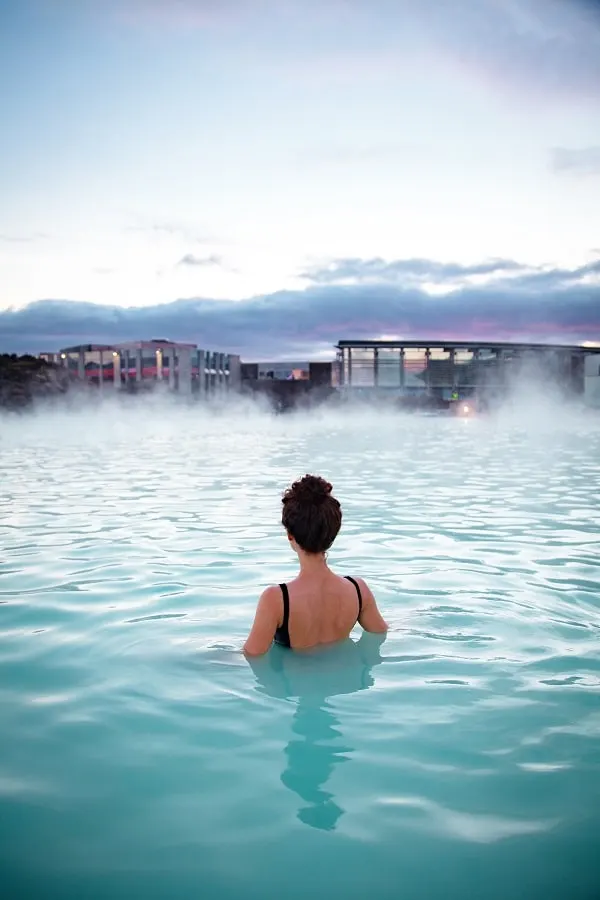 Swimsuit
Iceland has the most amazing Geothermal Pools so don't forget to pack a swimsuit.
This is not the time for a sexy bikini. You won't be sunbathing.
Instead, opt for a modest swimsuit that dries quickly.