Pompeii is one of the most popular tourist destinations in Italy, and for good reason. The ancient ruins are fascinating to explore and offer a unique glimpse into Roman life. Naples is the nearest city to Pompeii and offers several transport options for getting there. Whether you're looking to take the bus, train, or car, we'll show you how to get from Naples to Pompeii quickly and easily.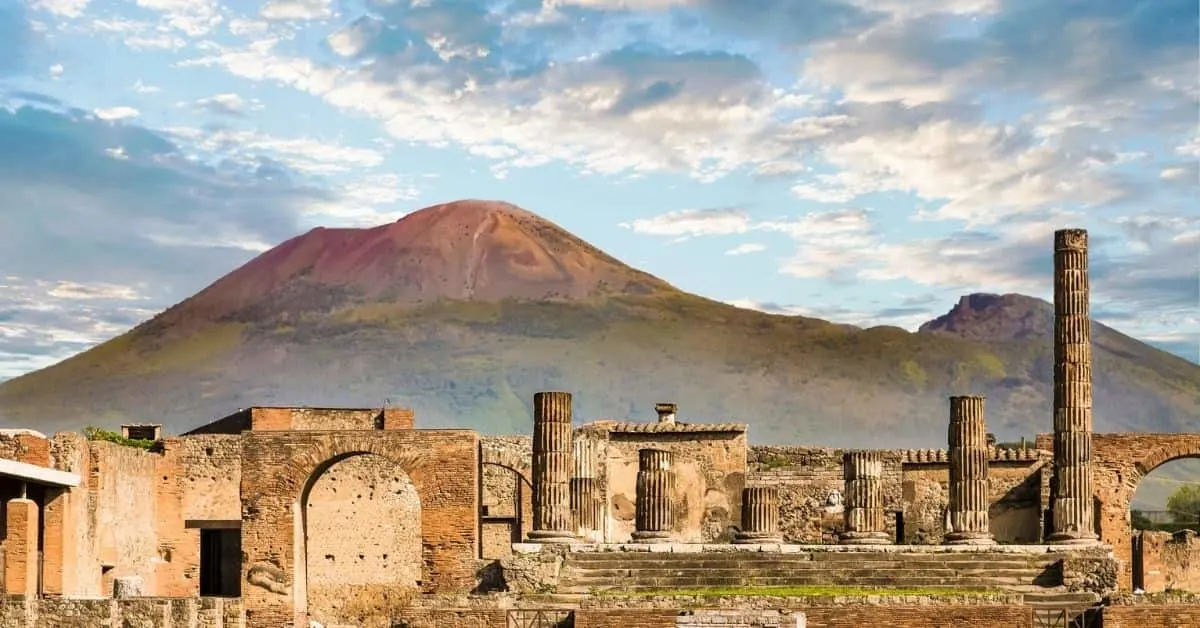 The trip from Naples to Pompeii is as little as 30 minutes and because this is such a popular thing to do when you have a few days in Naples, there are no shortage of ways to get there!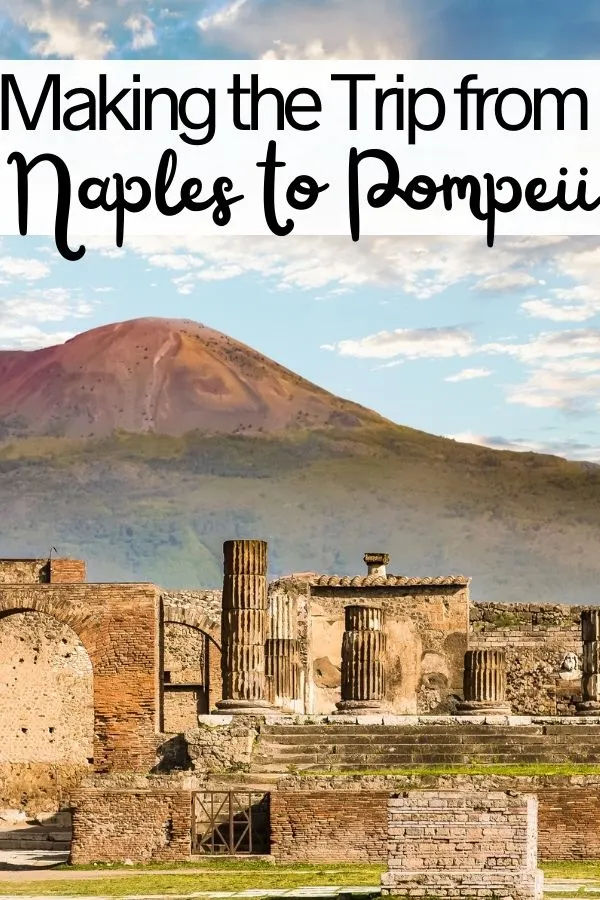 How to Get from Naples to Pompeii
There are a few options on how to get to Pompeii from Naples. You can certainly get to Naples on your own, but many who visit, choose to do so through a tour company.
No matter which you choose, you will find that Pompeii is an easy trip from Naples!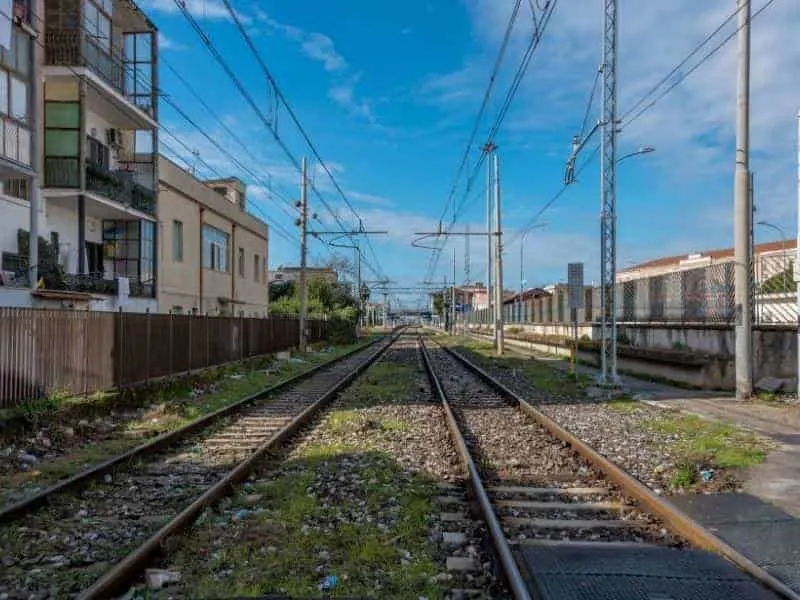 Naples to Pompeii by Train
The easiest way to get from Naples to Pompeii is by train when you are travelling on your own.
The Naples-Sorrento train line stops at Pompeii Scavi-Villa Misteri, which is the station very close to the excavation site.
The train from Naples to Pompeii takes about 30 minutes. You'll find that the trains run 2-3 times per hour during most of the day.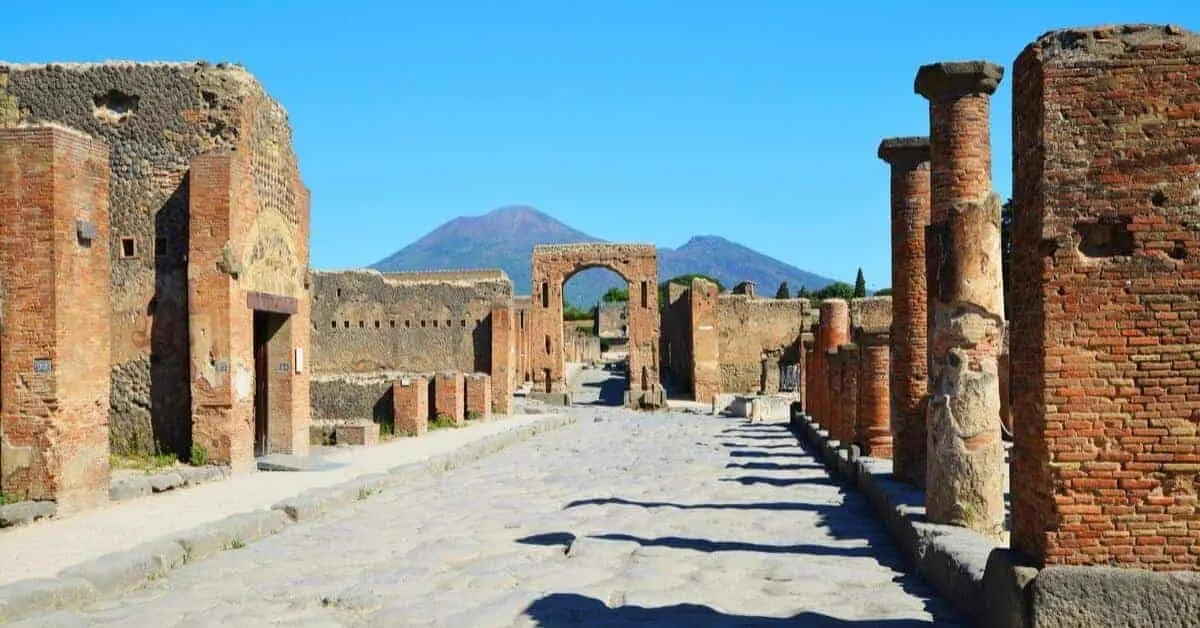 Shuttles from Naples to Pompeii
You can also book a shuttle to take you from Naples to Pompeii.
Prices may be a little bit more expensive, but you won't have to worry about the train schedule (because trains can run off schedule).
Booking a shuttle allows you to have an air-conditioned ride from Naples to Pompeii while having a local explaining the history of the region.
Most shuttles offer round-trip service, so you will get a set amount of time to view the ruins before heading back to Naples.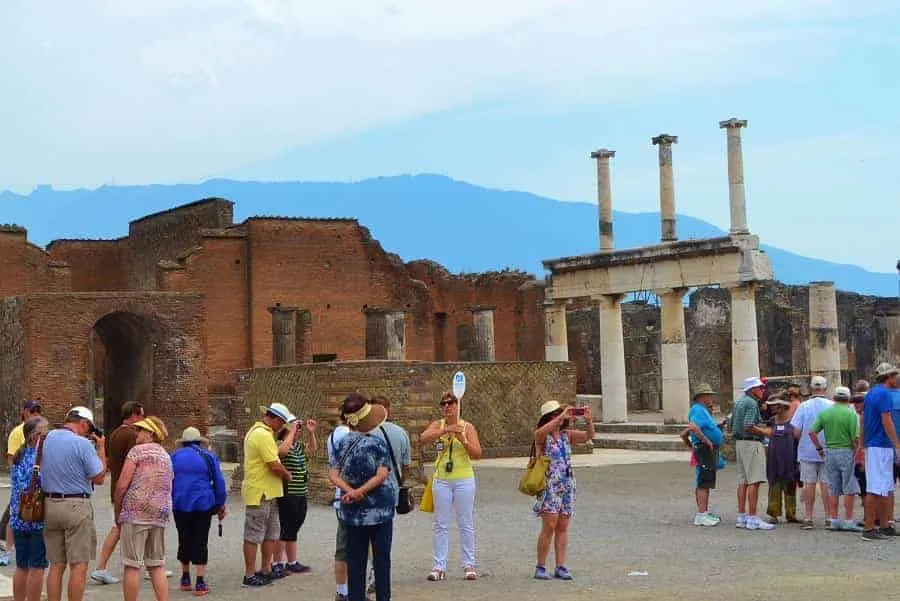 Naples to Pompeii Guided Tour
We think the best way to see Pompeii is with a guided tour that includes a skip-the-line access to the ruins.
Usually a guided tour of Pompeii will get you from Naples to Pompeii by bus, taking all the guess work out of the trip.
This is best when you are traveling with a set amount of time to be able to see Pompeii.
Tour guides are experts at what they do. They know the key spots to see and can explain what you are seeing and why it is important.
When choosing a tour of Pompeii, look for a small tour rather than a large one. This way you can go at a more casual pace and have all your questions answered.
Worried that a guided tour won't let you see everything?
Most tours of Pompeii will also give you an amount of time to explore on your own before meeting up to head back to Naples.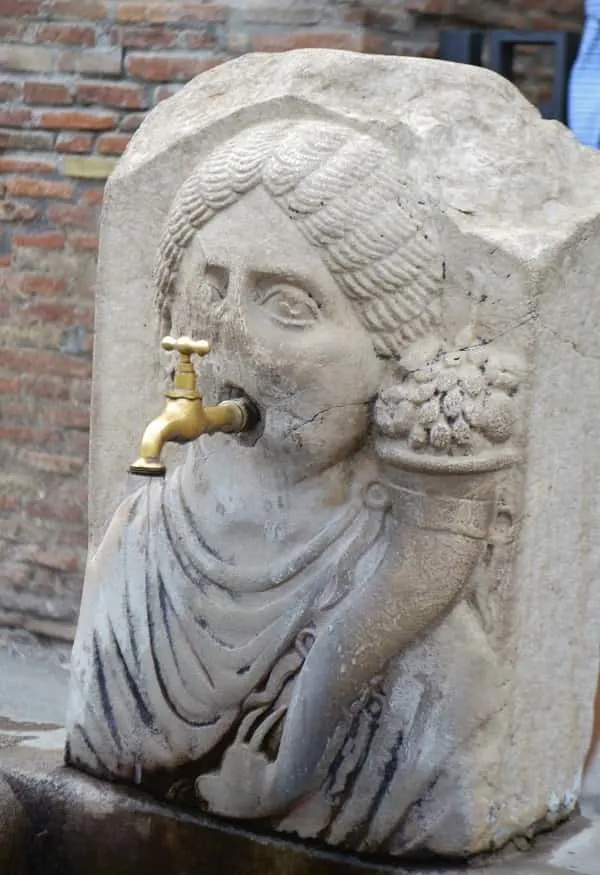 What you need to know about Making the Trip from Naples to Pompeii
Pompei is the town and Pompeii is the architectural site
Purchase your Pompeii tickets in advance so that you don't waste time in ticket lines.
The sun can be brutal and there is little shade. If you are planning to come during the summer months, bring a hat and wear sunscreen.
It is dusty and rocky, so choose shoes that are good for hiking on uneven stones.
Bring your own water bottle. You can refill it for free from the ancient water fountains (don't worry, they are clean).
Brings snacks as there is only ONE cafe for the entire area.
If you are traveling with children, be prepared for a lot of sexual souvenirs out in the open in the markets just outside of Pompeii. When Pompeii was unearthed, people were found in precarious positions. Those images have made their way onto calendars, sculptures, and every souvenir you can imagine.
You will also want to be aware that time was frozen when Mt. Vesuvius erupted. Some bodies are viewable while on tour.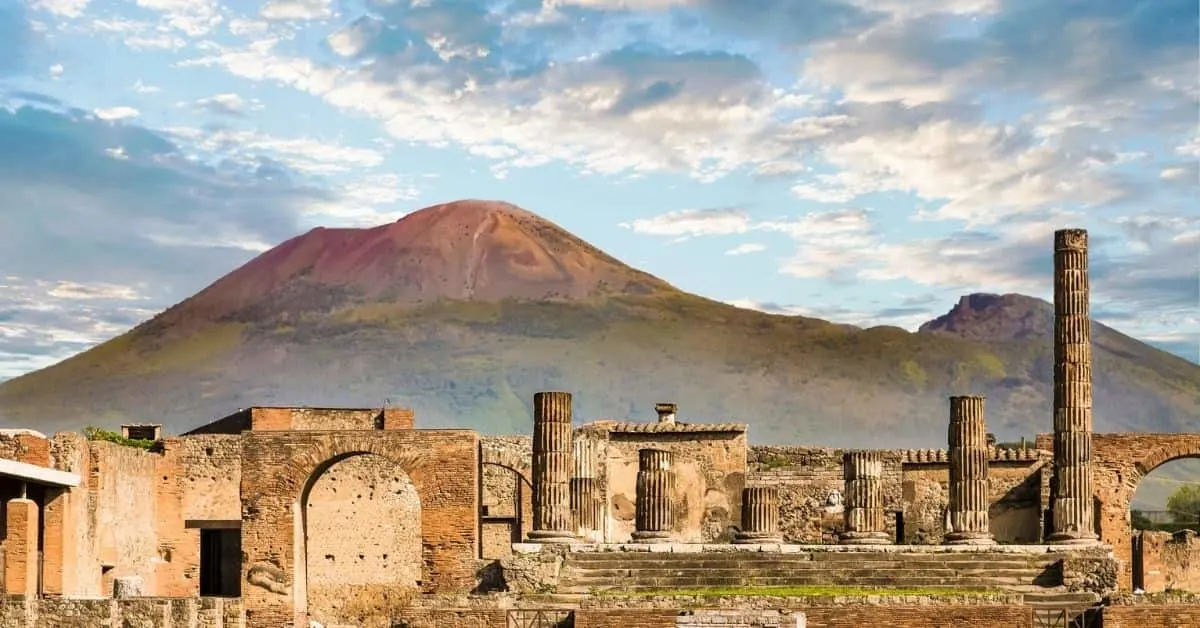 How Long to Spend in Pompeii
If you are trying to decide how long you will need to spend in Pompeii, I would plan for about 3-4 hours.
This should not include your time getting to Pompeii from Naples, just the time to tour the ruins on your own.
If you are taking a guided tour of Pompeii, you will be at the mercy of the tour guide & schedule.
Pompeii can get quite warm and there is not much shade. You are better off seeing it first thing in the morning rather than in the heat of the afternoon if you have the choice.
Pompeii Opening Hours
April 1 – October 31: 9am-6 pm (last entrance) and stays open until 7:30 pm. Saturday and Sunday, it opens at 8:30am.
November 1– March 31: 9am-3:30 pm (ticket office closing) and stays open until 5pm.
Closed on January 1, May 1 and December 25.
Have you taken the day trip to Pompeii? What was your favorite part of your trip?