One of our favorite day trips from London is Windsor.  Just 25 minutes from the city of London, you will find Windsor, a historic town centered around Windsor Castle, the favorite weekend home of the Queen. And while Windsor Castle is the main focal point of town, there is plenty of other things to do in Windsor!
While in town, you will be able to see where Princes William & Harry went to school, the place where Prince Charles married Camilla, and enjoy a lunch at the Royal dairy farm. You can take in the beautiful flowers in Savill Garden or shop at the stores in the Royal Shopping area.
If you are planning a day trip from London, you will not be short on things to do in Windsor. In fact, I am sure that you could spend an entire weekend in Windsor and not experience everything!
Things to do in Windsor
Windsor Castle
As we said, the main stop for your day in Windsor is Windsor Castle.  This castle is the residence of Her Majesty The Queen and is the oldest and largest inhabited castle in the world!
Built in 1070 AD by William the Conquerer, it has gone through many changes including a recent renovation after a fire in 1992.  You can choose to do a private tour of Windsor Castle or you can tour it on your own.
Inside, you can tour the State Apartments containing the Queen's Gallery and dining hall which feature the works of  Rubens, Holbein, & Brueghel. You will also be able to see Queen Mary's Doll House, which is largest and most intricate in the world and even includes a wine cellar!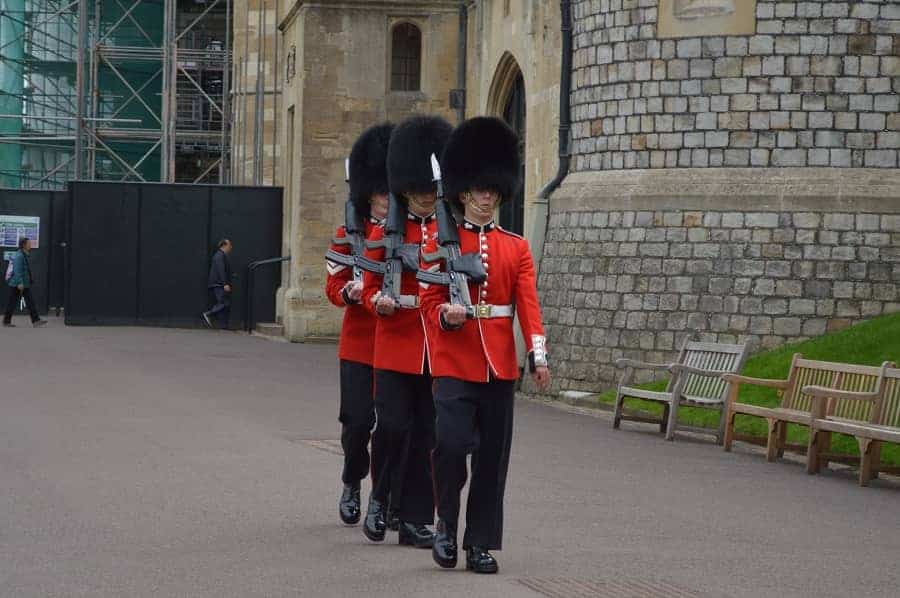 Changing of the guard is one of the top things on everyone's list.  If you time it right, you might be able to see the changing of the guard while you are in Windsor.
The new guard step off from Victoria Barracks on Sheet Street at approximately 10:45am and march through the Town Centre. The Changing the Guard Ceremony at Windsor Castle  takes place in the Lower Ward inside the castle at 11:00am.  The sentries are changed throughout the day.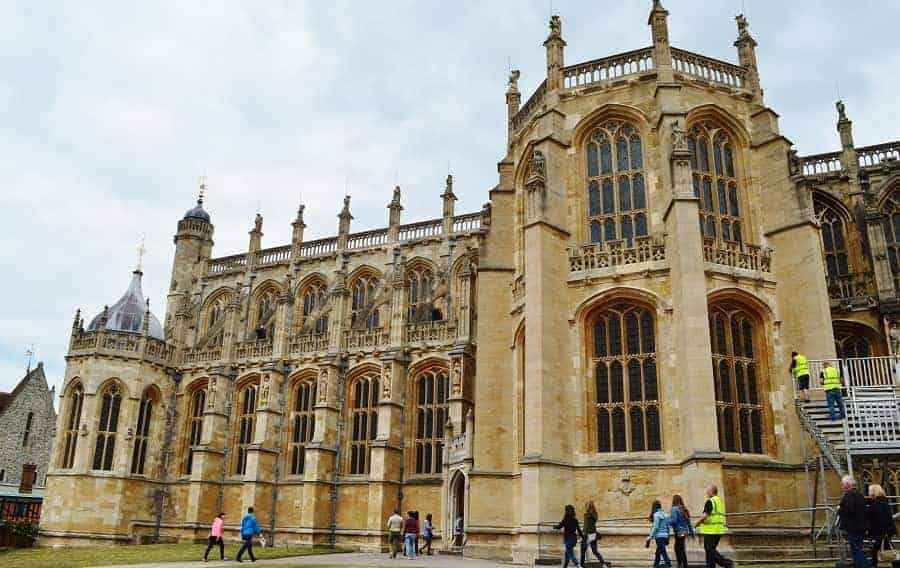 While visiting Windsor castle, you will want to take time to see St George's Chapel. It is included in your Windsor Castle ticket.
Within the St. George's chapel are the tombs of ten sovereigns, including Henry VIII and his third wife Jane Seymour, and Charles I. It is also the final resting place of Queen Victoria's husband, Albert.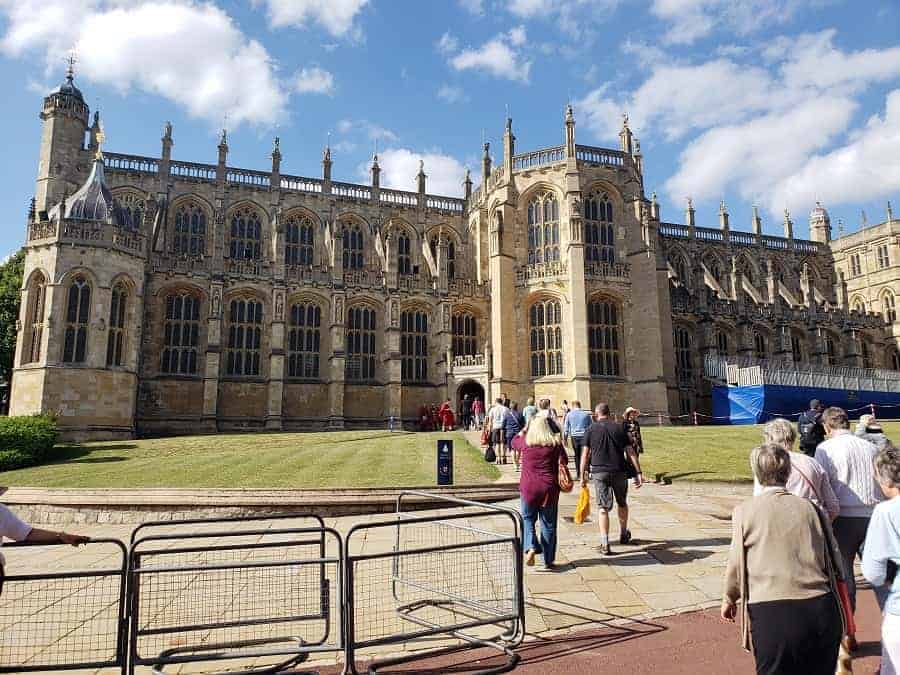 If you can, plan your trip so that you can visit during Evensong at St. George's Chapel. Evensong is free and lasts about 45-min.
Choral Evensong is a choral tradition that dates back nearly 500 years and is done at a time between day & night to give the listeners a time for restful contemplation.
If you don't intend to tour the Castle, you can still attend Evensong.  It is the only way to access St. George's Chapel without a ticket.
Simply line up at the main gate about 20 minutes before Evensong begins.  If you are one of the first 30 or so, you will be able to sit where the most prominent guests at Prince Harry & Megan's wedding sat.
*Note that no photography or video recording is allowed within the State Apartments or St George's Chapel.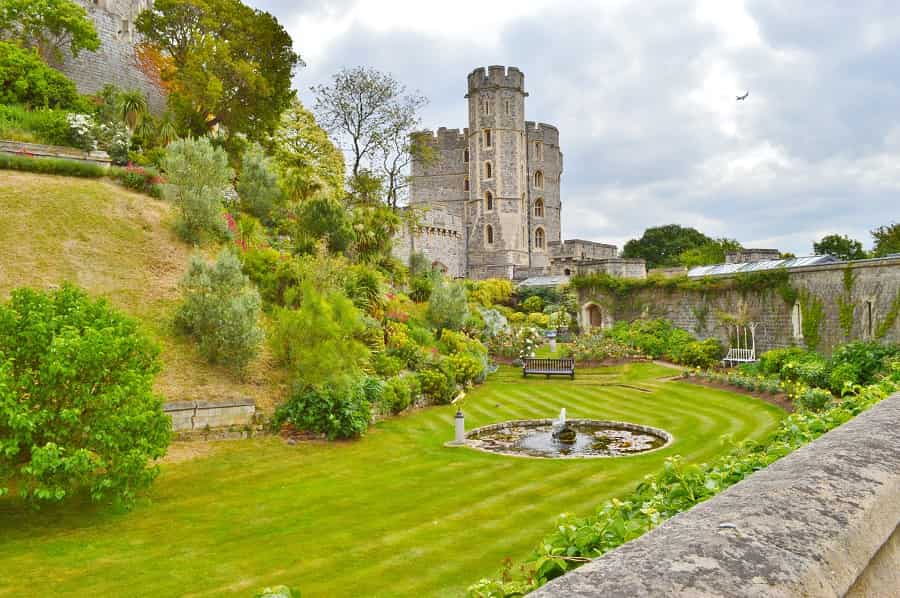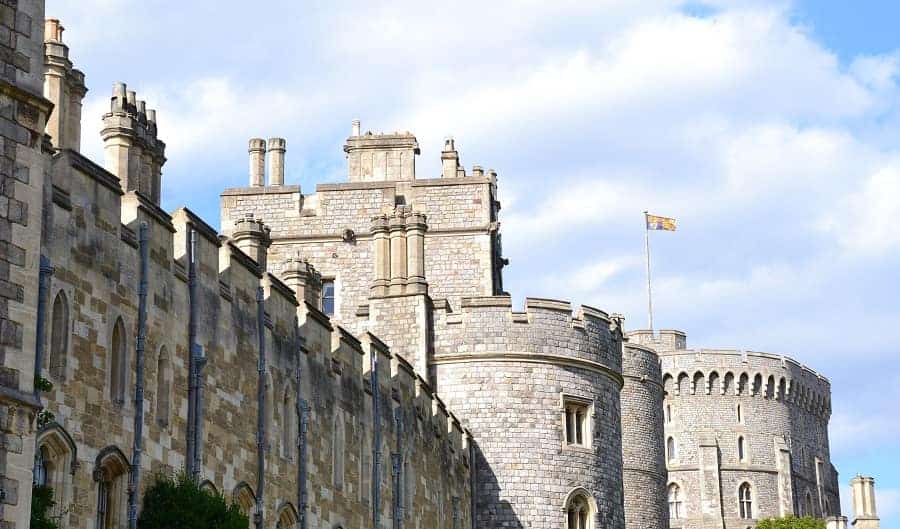 The castle is open year round even when The Queen is in residence. If the Royal Standard is flying at Windsor Castle, The Queen is at home. If the Union Flag is up, she's not.
Why you should get the London Pass
The London Pass is great for many reasons, but one of the most valuable is that it gets you free entry to places other than London proper.  If you have the London Pass, you will not only get free entry to Windsor Castle, but also a self-guided audio tour (lasts approx. 2 hours).
Those on a day trip from London to Windsor can also get free transportation via train at Paddington Station if you have the London Pass. Board a train for Slough and change at Slough for a train to Windsor & Eton Central. All you will need to do is show your London Pass to the ticket controller at the ticket barrier at London Paddington and they will let you through. 
A trip to Windsor Castle should take you around 2-3 hours. That leaves you plenty of time for other things in the city.
Bus Tour of Windsor
A great way to see many sites while in Windsor is by taking a The Original Tour bus.  During the tour, you will be able to see many things including: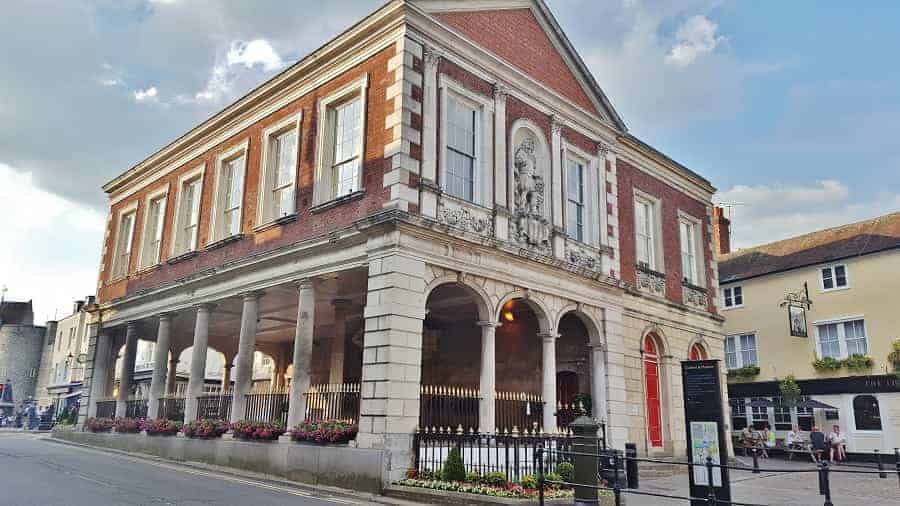 The Windsor Guildhall: The town hall of the town of Windsor. It is where Prince Charles and Camilla Parker Bowles were married and where Sir Elton John & David Furnish had their civil ceremony.
Savill Garden: Established in 1930, it houses plants from around the globe.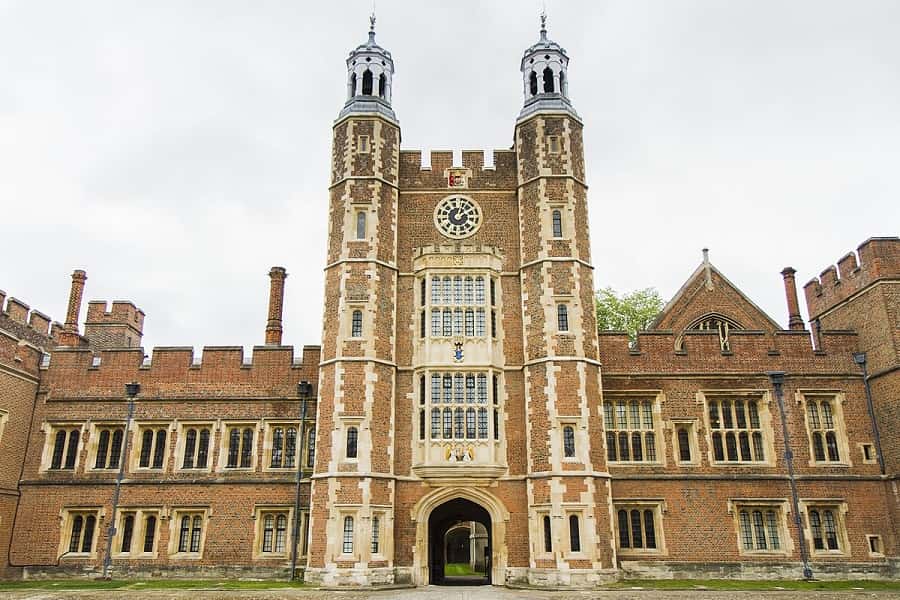 Eton College: The boarding school for both Prince William and Prince Harry. Depending on when you go, you can take tours or just enjoy seeing it from the outside.
Royal Windsor Racecourse: This is one of two figure-of-eight courses in the United Kingdom.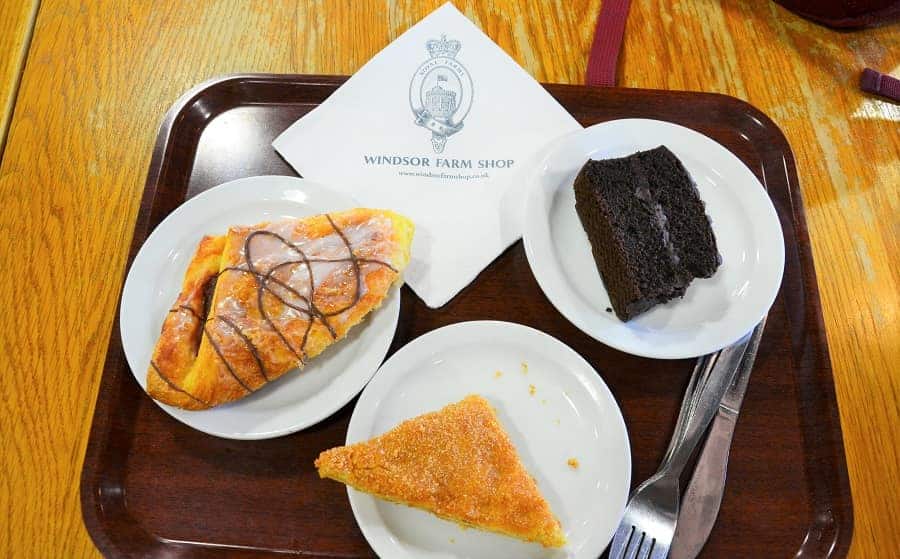 Royal Dairy Farm & Shop: The shop opened in 2001 as a place to sell locally sourced goods and produce from the Royal Estates. You will want to stop here and grab lunch, tea or a special royal treat!  Check out the menu for the Royal Dairy Coffee Shop.
Shopping in Windsor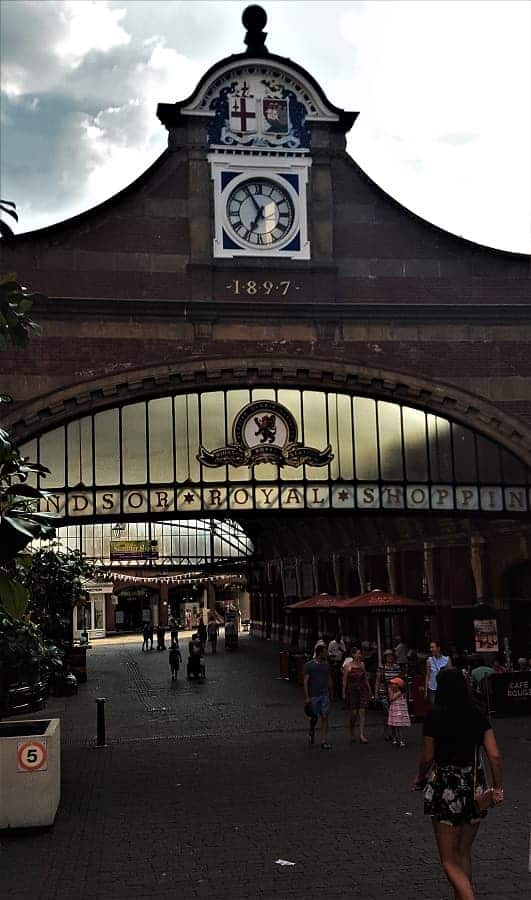 If you are looking to do a little shopping in Windsor, you will find a ton of souvenirs to take home with you! Inside Windsor Royal Shopping, you will find all sorts of different shops selling everything from cashmere to plush corgies.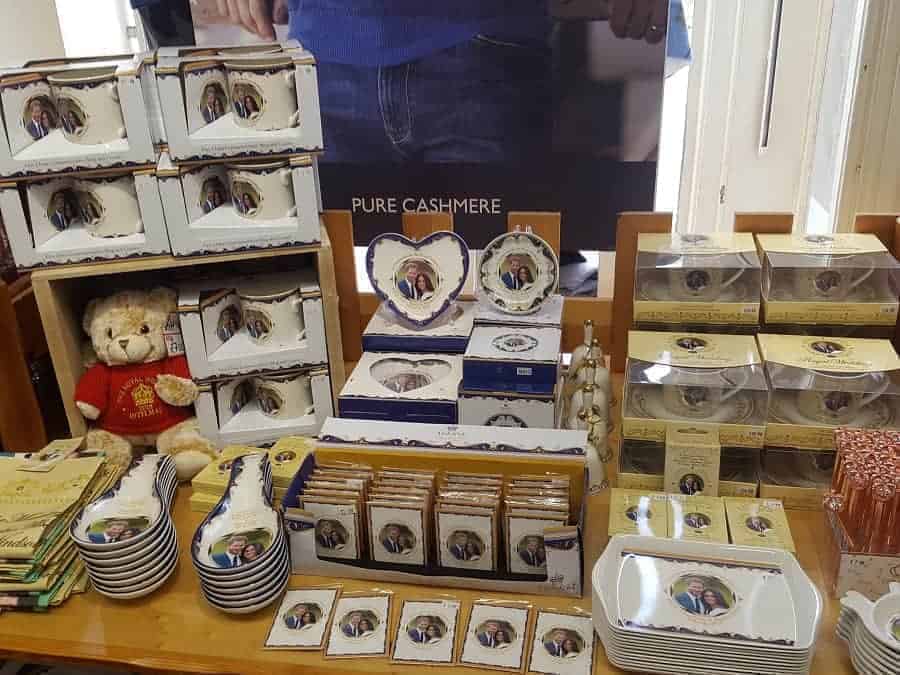 And if you are looking for Megan & Harry items (remember they were married here) you will find a vast array!
Not only will you find plenty of unique shops, you will also find a ton of cafes, pubs and restaurants. One of our favorites is Wagamama.  If you aren't familiar with Wagamama, it is an Asian Fusion chain restaurant in the UK.
What we ate at Wagamama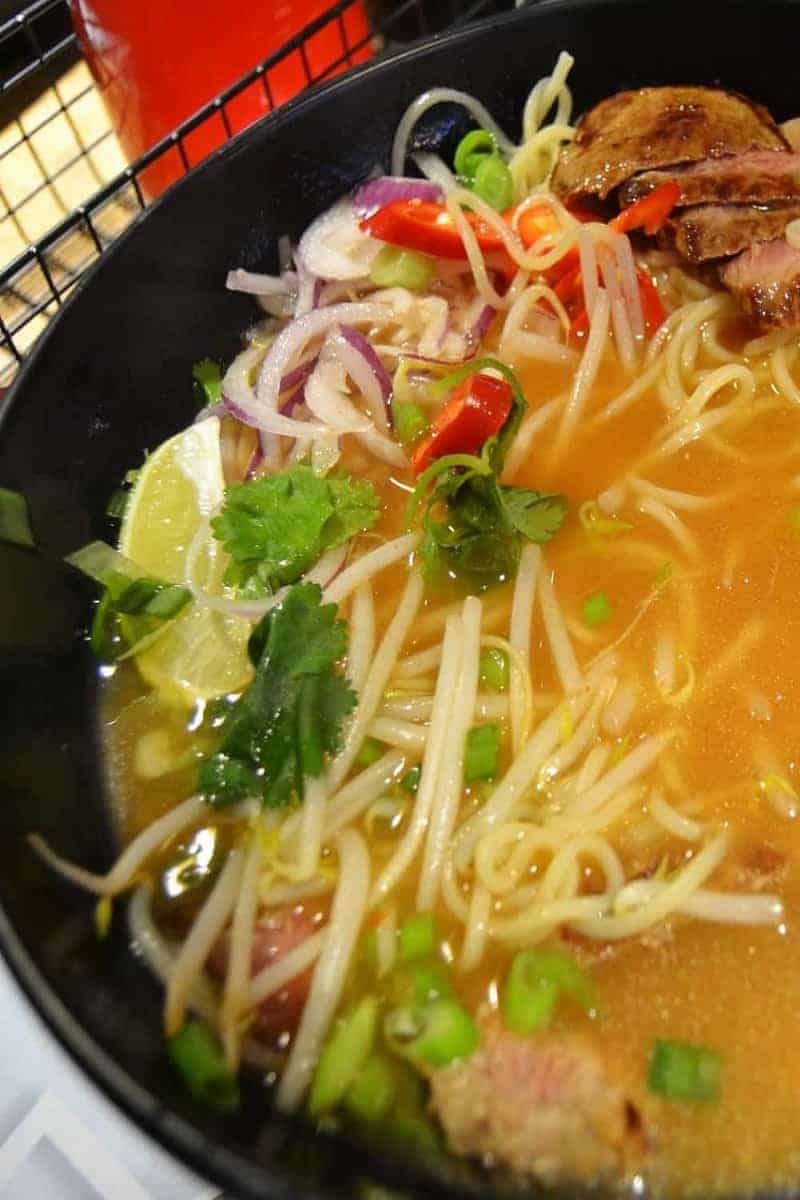 Chilli ramen: noodles in a spicy chicken broth topped with grilled steak, red onion, spring onions, bean sprouts, chilli, coriander and fresh lime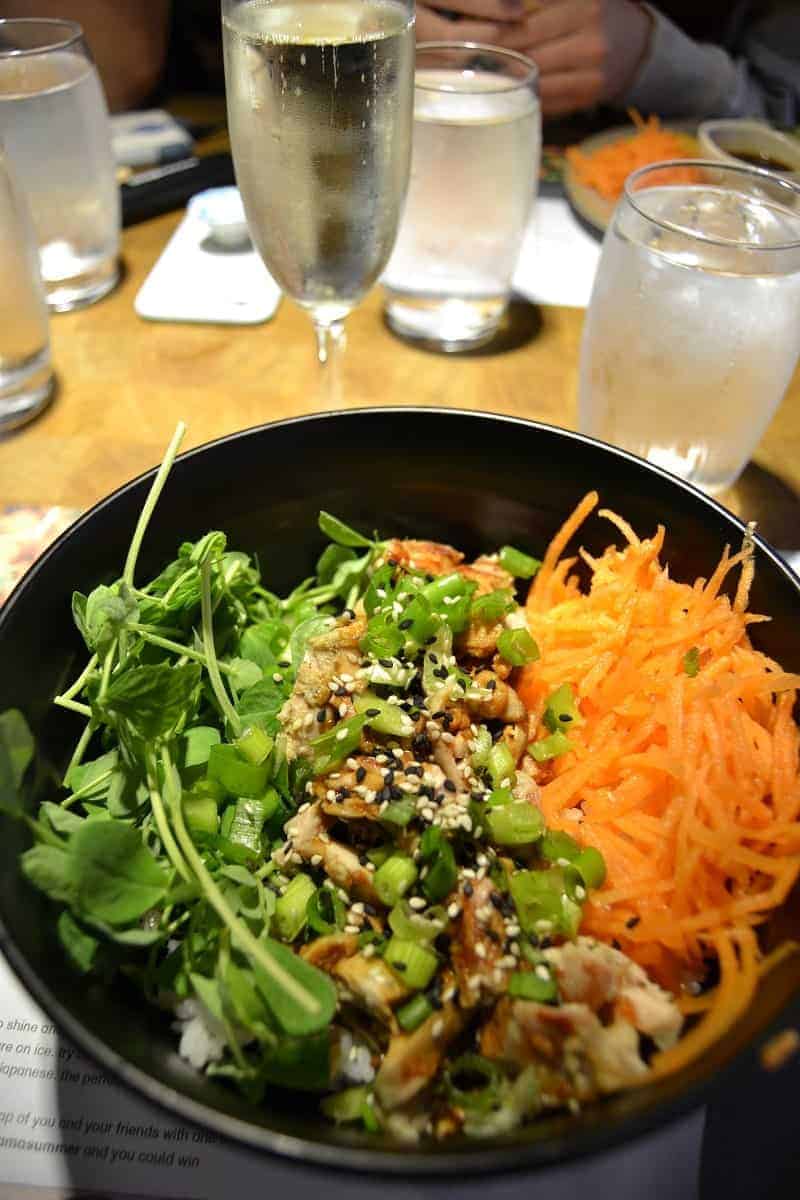 Teriyaki donburi: chicken in a teriyaki sauce served with sticky white rice, shredded carrots, pea shoots and onions.
Garnished with sesame seeds and a side of kimchee.
---
Making the day trip to Windsor from London
While the easiest way to get to Windsor is by train (out of Paddington), you can also take a private car from London  or drive if you have rented a car.  If you do drive in with your own vehicle, just be sure to use a car park. You will save a ton of money!
If you are driving, take the M4, Exit Junction 6 for Windsor, then Junction 8/9 for Maidenhead.  Follow signs to the Long Term parking. The walk to the castle from there will be about 15-20 minutes.
---
Overall, spending a day in Windsor is a great treat. With so many things to do in Windsor, it's a great idea for a day trip from London. Have you been to Windsor? What did you think?