(We may earn a commission via affiliate links in this post. Read our full disclosure policy.)
Barcelona is a top destination for those travelling to Europe for many reasons. It is a popular port city for cruise lines, it has the top tourist site in all of Spain (the Sagrada Familia) and because it is a coastal city, the weather is beautiful. If you are looking to come here, you might be interested in looking at some of our best Barcelona Itineraries.
Best Barcelona Itineraries
Best Barcelona Itineraries
What to Bring to Barcelona: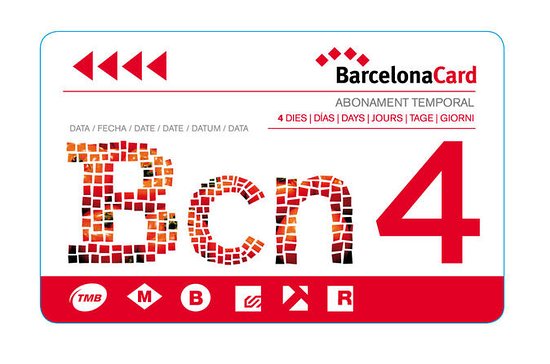 One of the best way to affordably see all the top sites while in Barcelona is to get the Barcelona Card.
This card will get you free admission into more than 20 of the best Barcelona attractions and discounted tickets to many others!
In addition, you get free use of public transportation (both Metro & city busses)! Your card also allows you to travel free on the train from Barcelona Airport Terminal 2 to Barcelona City. You will have to transfer between Terminal 1 and Terminal 2 to take advantage of this service.
Pricing is based on how many days you intend to use the pass. Choose between 3, 4, & 5 days.
In addition to the free admission, you also get a free city metro map with more than 80 special offers at select shops, restaurants, and outlets.
It really is a no-brainer if you want to save money while in Barcelona!
Rick Steves Guide for Barcelona
When you are traveling to Barcelona without a tour guide, you should consider purchasing a guide book. Our favorite guidebooks are those by Rick Steves. His Barcelona guide is small enough to take with you and has great walking tours with maps!

Sun Tan Lotion, Sunglasses and Hat
Even if the sun doesn't feel that hot to you, the sun is out nearly 15 hours a day in the summer months. That is a lot of exposure time, so we suggest you do your part to protect the parts of your body that are exposed to the sun's rays including your eyes.
Comfortable Shoes
While in Barcelona you will be doing a good amount of walking. Make sure that you are wearing shoes that are comfortable.
Many of the streets around La Rambla are cobblestone and not friendly to heels.
Choose shoes that have grip to be able to handle the different types of ground you will be covering on foot.