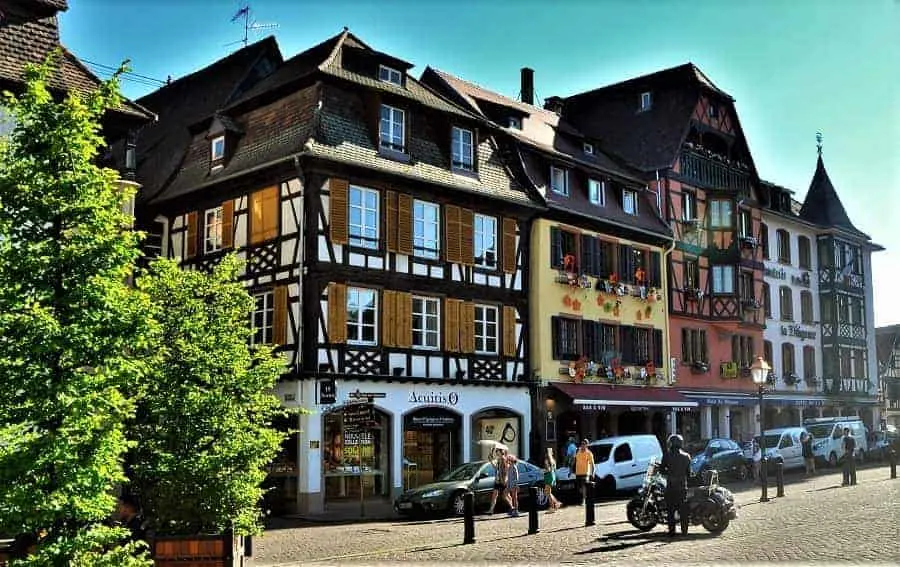 For those looking for authentic Alsatian food along the Alsace Wine Route, you should make a stop at La Halle Aux Bles in Obernai. This Obernai restaurant has the best combination of Alsatian cuisine and wine.
Obernai is situated between Colmar & Strasbourg and is a great stop to make. With its colorful half timbered homes, and cobblestone streets, it is the perfect Alsace town to explore.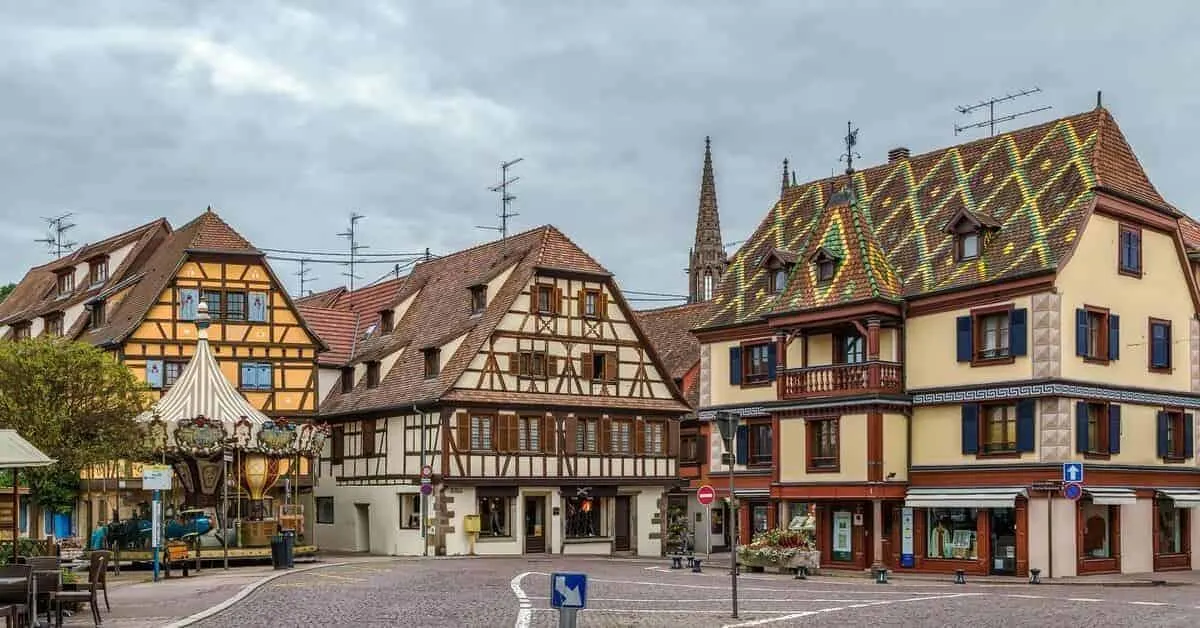 While part of France since WWI, Obernai was originally annexed by Germany in 1871 with the rest of Alsace. Thus, it retains the best of both cultures when it comes to food!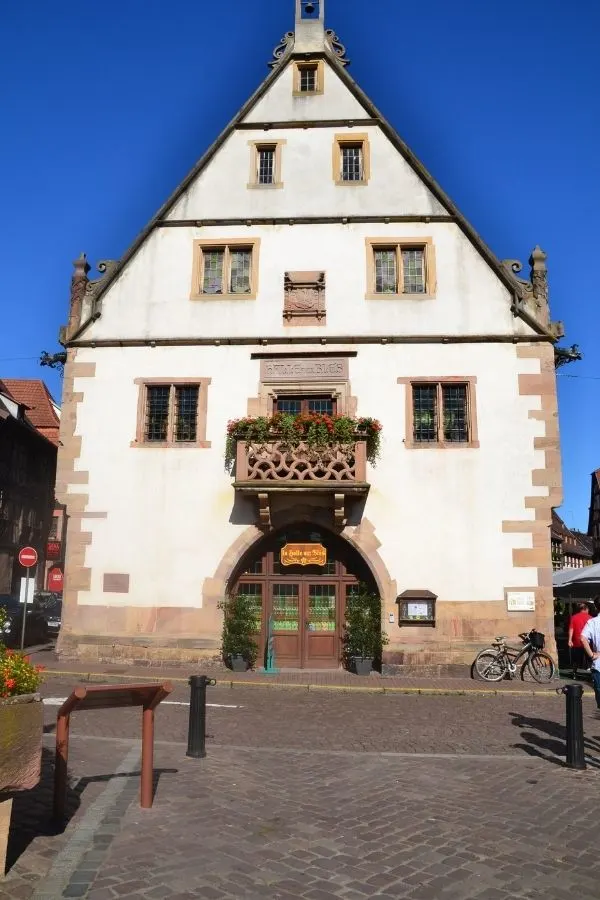 Best Obernai Restaurant for Alsatian Food
A trip to La Halle Aux Bles will give you the best glimpse into traditional meals of the Alsace region.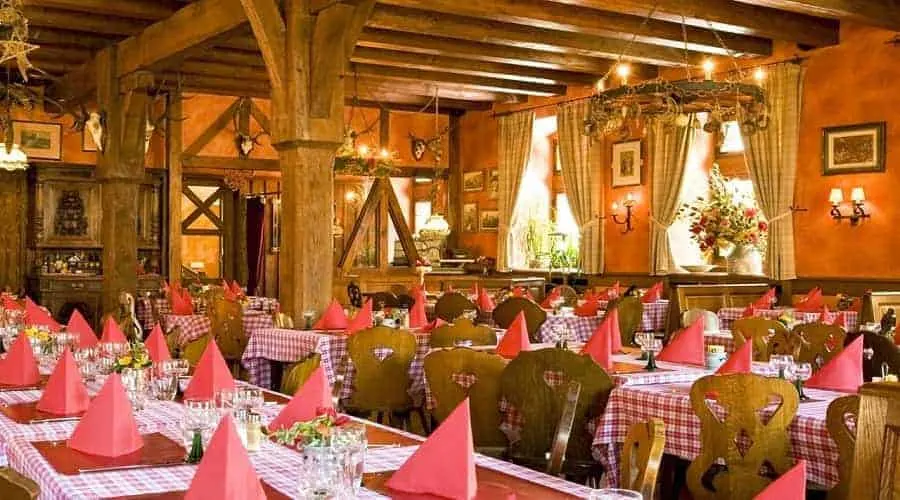 The restaurant is quite large and very traditional. You will find red vinyl table cloths, wooden tables and old world style. It is not fancy, but quintessential Alsatian.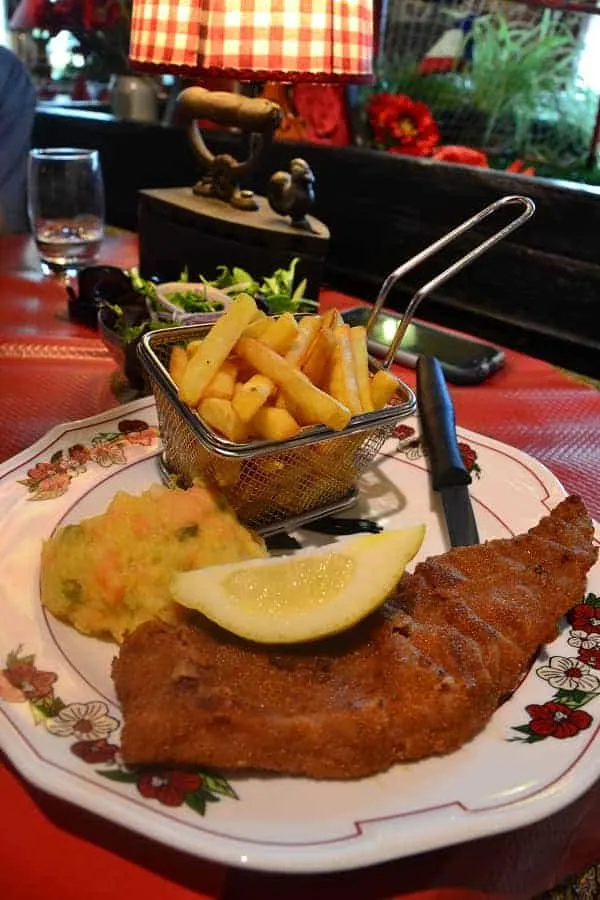 Menu is in both French and in English and we had no problem with ordering. Our Alsatian food portions are quite large and moderately priced. We were pleased with everything we ordered.
.Along with the Alsatian food, the Alsace wine was also wonderful in this Obernai Restaurant. La Halle Aux Bles in Obernai has a great list full of local wines.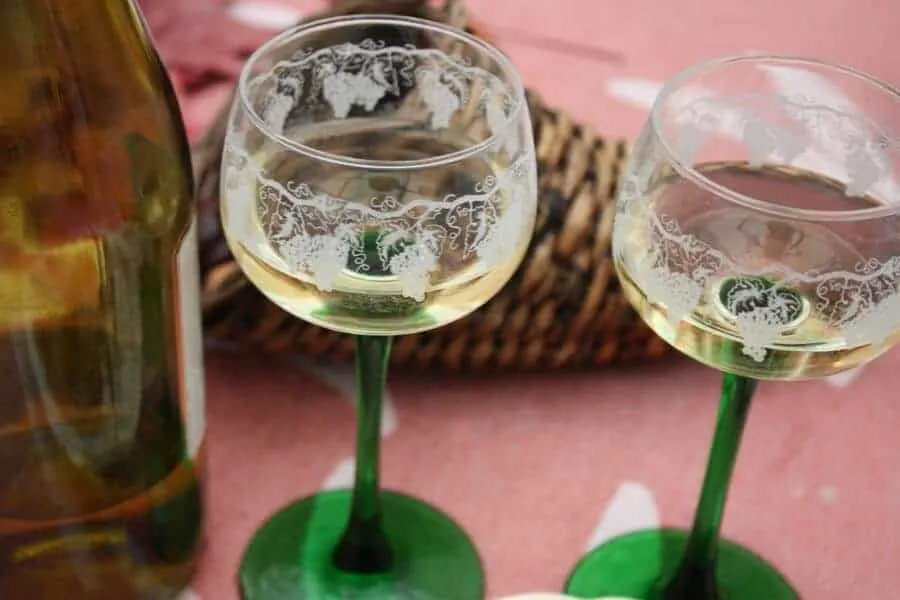 If you are unfamiliar with Alsace, this part of France produces 30% of France's white wine with Riesling being one of the most popular.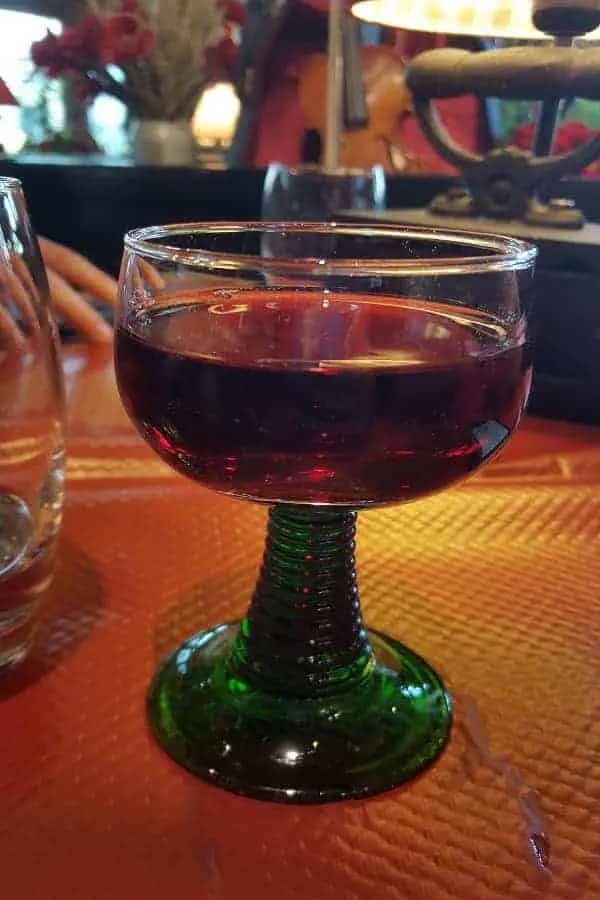 When it comes to red wine, Alsace doesn't do quite as much of it, but they are known for a pretty fantastic Pinot Noir.
Location of La Halle Aux Bles: 20 rue du Marche 67210, Obernai, France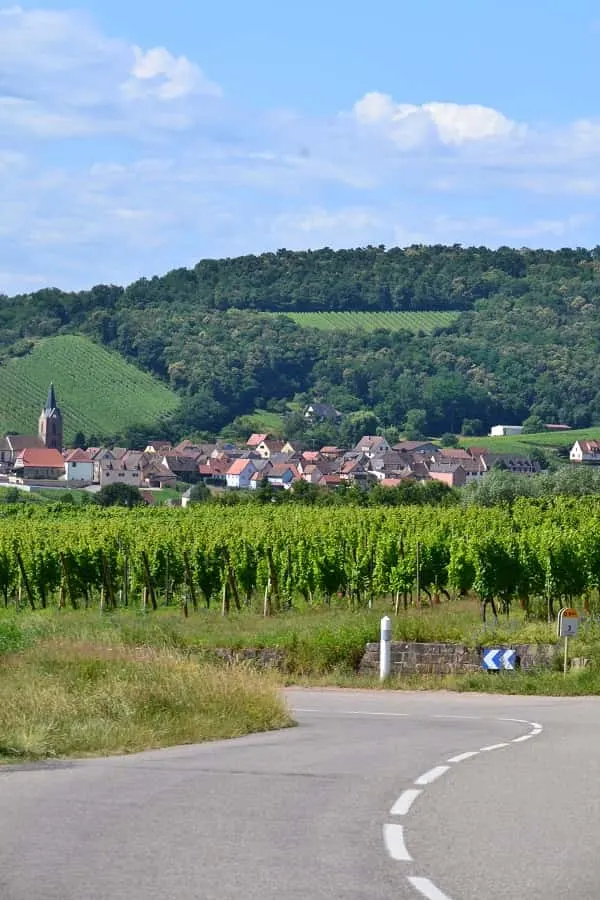 The Alsace Wine Route is a popular way of experiencing the beautiful Alsace region of France while taking in the culture and the wine.
The best time to visit is from April to October when you will find harvest festivals, wine tasting events and live entertainment.