We have come up with an excellent 4-day London itinerary that allows you to see some of the best parts of London, while also getting you to see such famous sites as Stonehenge, Windsor Castle, and Salisbury Cathedral.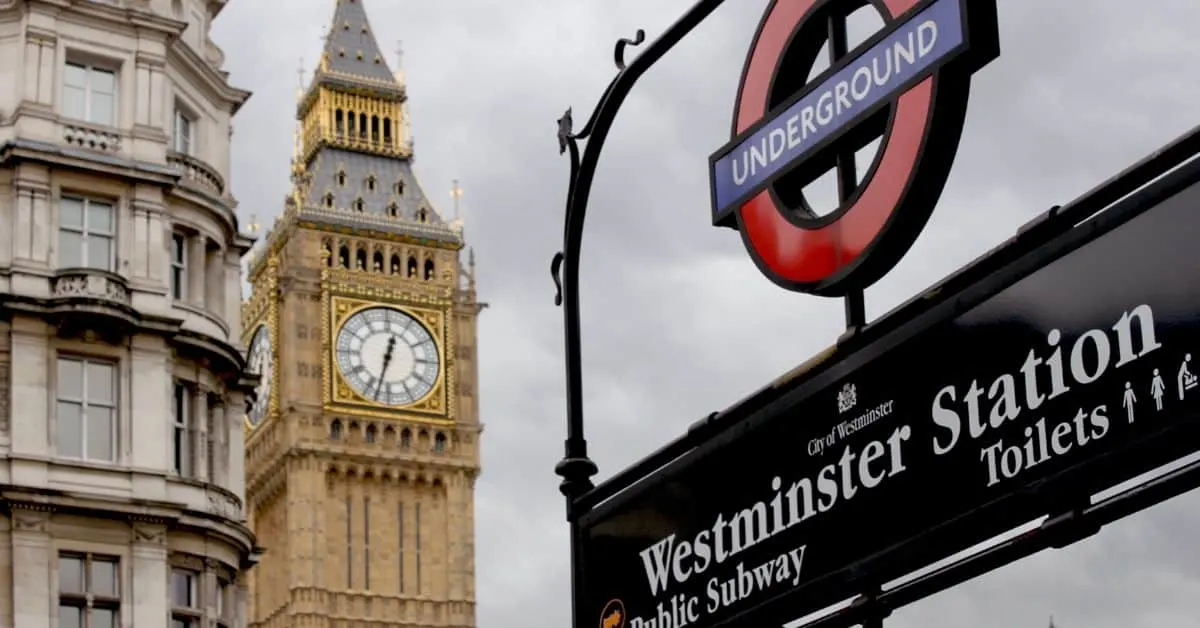 The key to being able to do a lot in a short amount of time involves planning. If you plan each day in advance, I think you will find that you can see many of London's most famous attractions.
4 Day London Itinerary of Everything to See
Day 1 London Itinerary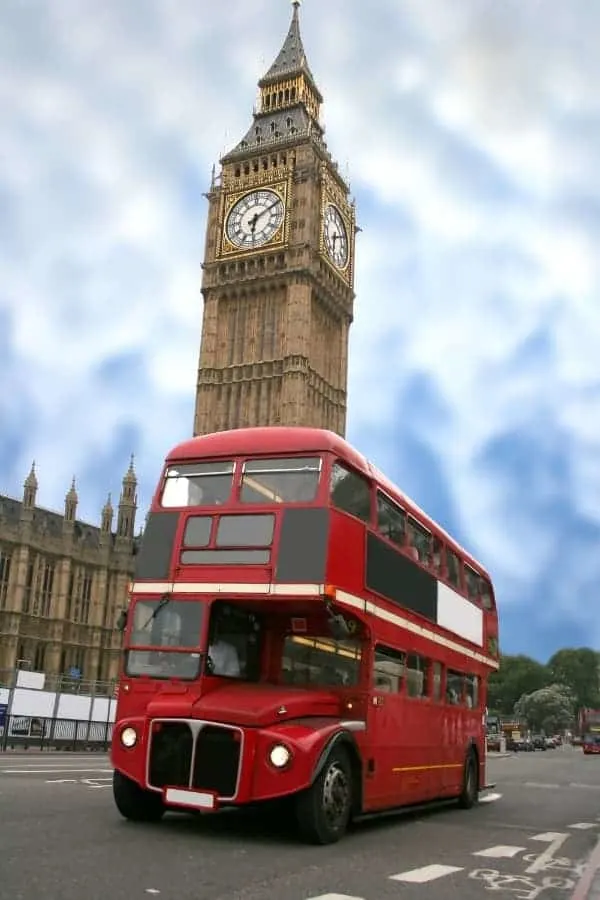 Big Bus Tour with London City Highlights
If you want to get an overview of London or hop from one attraction to the other without having to navigate the tube, buy tickets for the Big Bus tour of London.
If you buy the London Pass, you should get two days of the free hop on hop off bus.
The great thing about a hop on & off bus is that whenever you see something you want to check out you can get off and pick it back up to head to a new destination later.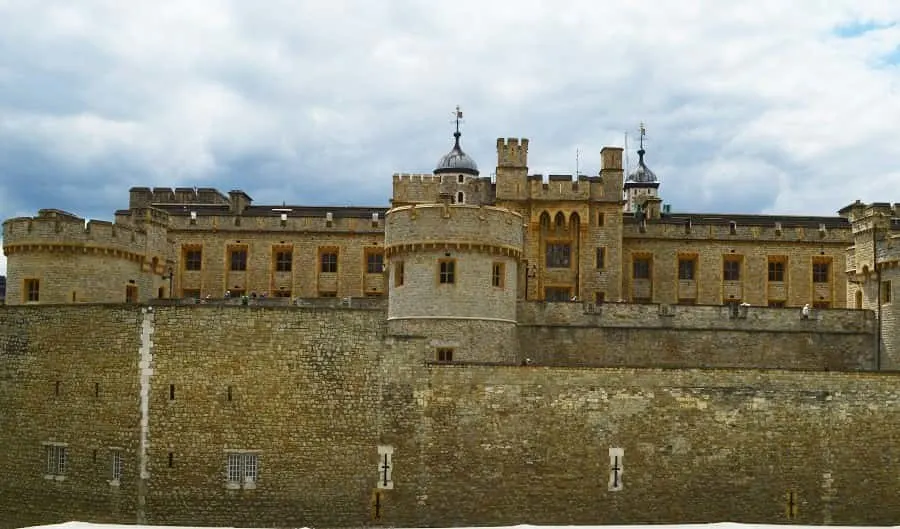 Tower of London
The Tower of London is both a Royal Palace and a Fortress. It was even a prison that held such notable figures as Anne Boylen and Sir Walter Raleigh.
There is so much to see here that you will want to spend a few hours checking it out. Here are 10 Things to See at the Tower of London.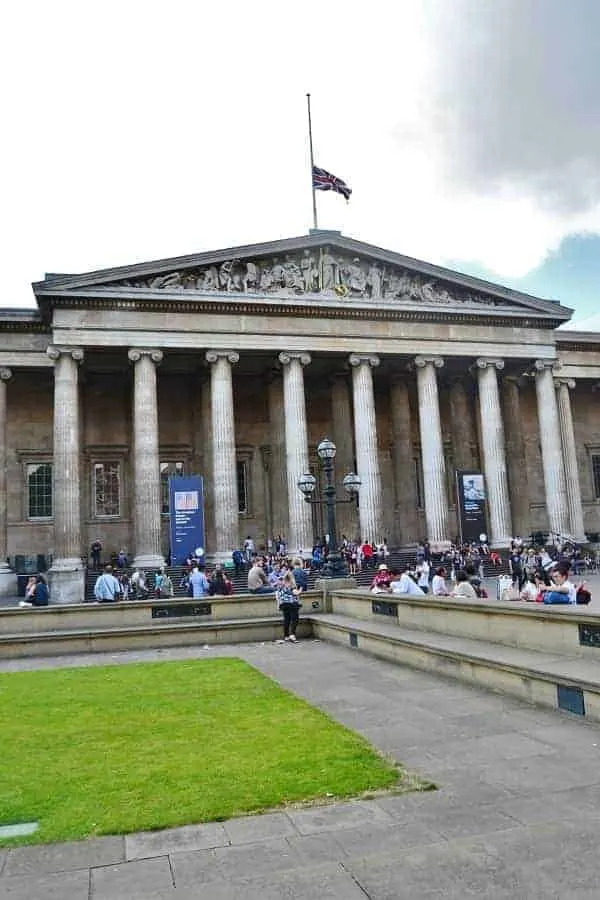 British Museum
This FREE museum is one of the best in all of Europe and while you could easily spend the day and not even touch the surface, you are going to have to restrain yourself to a few hours if you want to be able to do other things during your day in the city.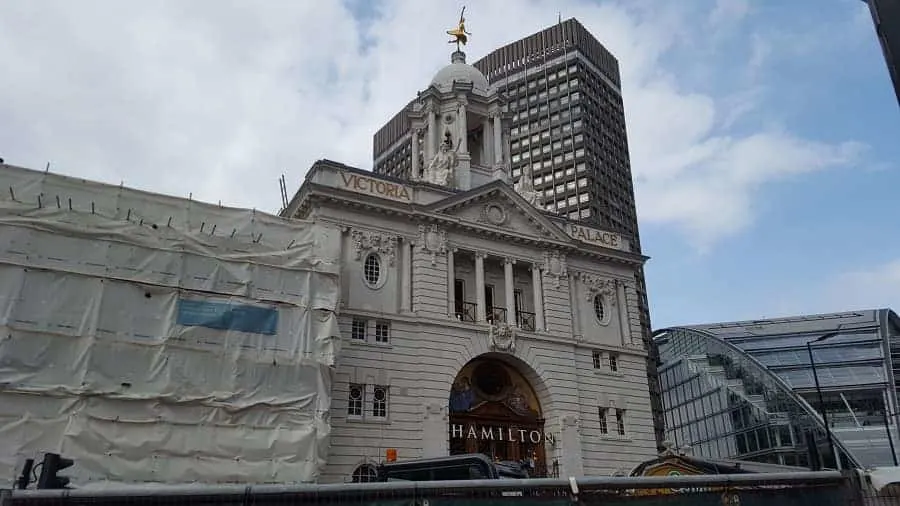 London West End Show
While everyone talks about seeing shows on Broadway, I prefer to see the shows in London's West End.
It is far easier to get tickets to popular shows and far less expensive.
Be sure to read these London West End theater tips so you know what to expect.
Day 2 London Itinerary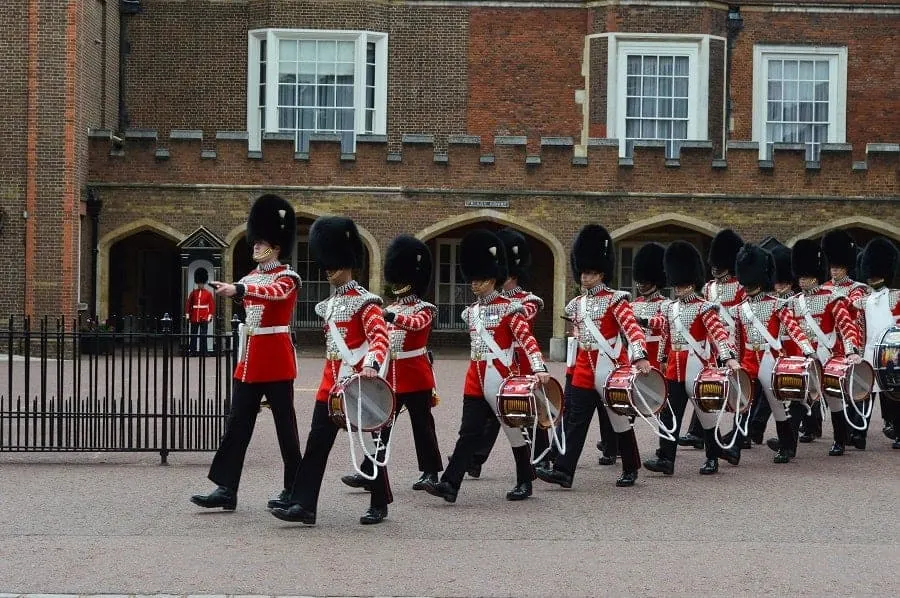 Changing of the Guard at St. James's Palace
The Changing of the Guard ceremony in London is not to be missed.
Most people go to Buckingham Palace to see the changing of the guard, but we prefer to see it at St. James's Palace.
It is a smaller scale and you will get a better view than if you see it at Buckingham palace.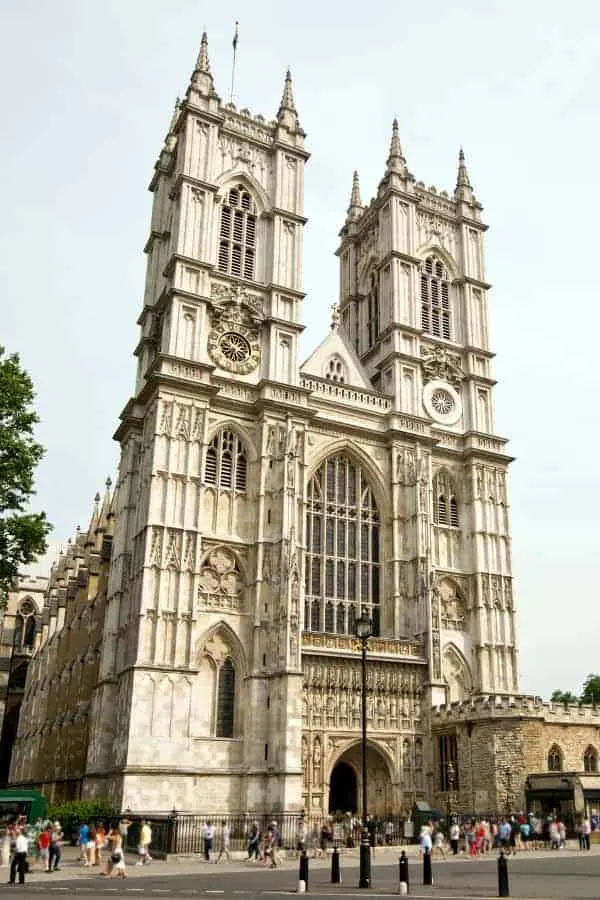 Westminster Abbey
Westminster Abbey has hosted the coronation since 1066 and has been the place for 16 royal weddings, most recently, Prince William and Kate Middleton.
This UNESCO World Heritage Site is not only a church, but the burial place for some of the most esteemed British intellectuals such as Isaac Newton, Charles Darwin, and Charles Dickens along with 30 kings and queens.
Big Bus Tour with London City Highlights
Continue to use the Big Bus tour on your second day in London so that you can see more famous landmarks & you are able to use it to get from one part of London to the other.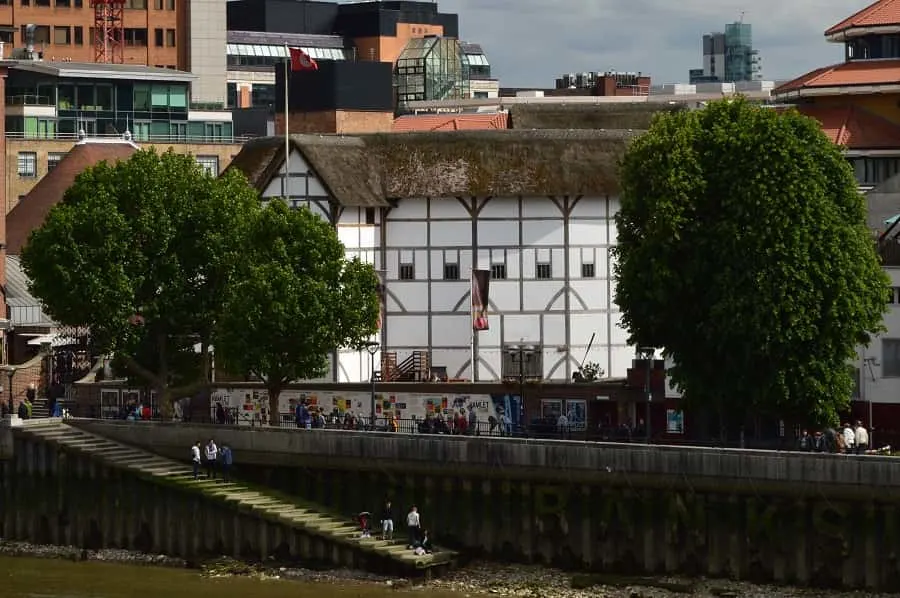 Shakespeare Globe Theater
This reconstruction will make you think you are looking at the original since it is based on the earliest known designs for an English theater during Shakespeare's time.
Globe Theater Tours are available throughout the day and you can also visit the theater for a live performance.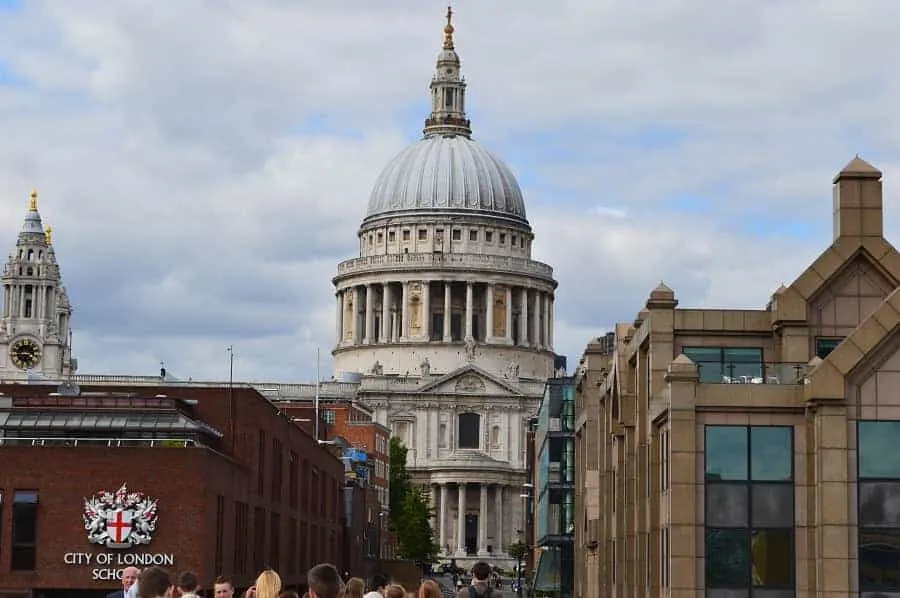 St. Paul Evensong Performance
This church is a landmark in London and it is easy to see why so many have gathered here. It is beautiful.
Try to come to the church so that you have time to tour the interior & visit the exhibition focusing on the Cathedral, before, during and after The Great Fire of London.
If you time it right, you can stay for the beautiful Evensong that takes place at 5 pm Monday – Saturday.
Dress is casual and all faiths are welcome to experience the beautiful music sung by the Cathedral choir.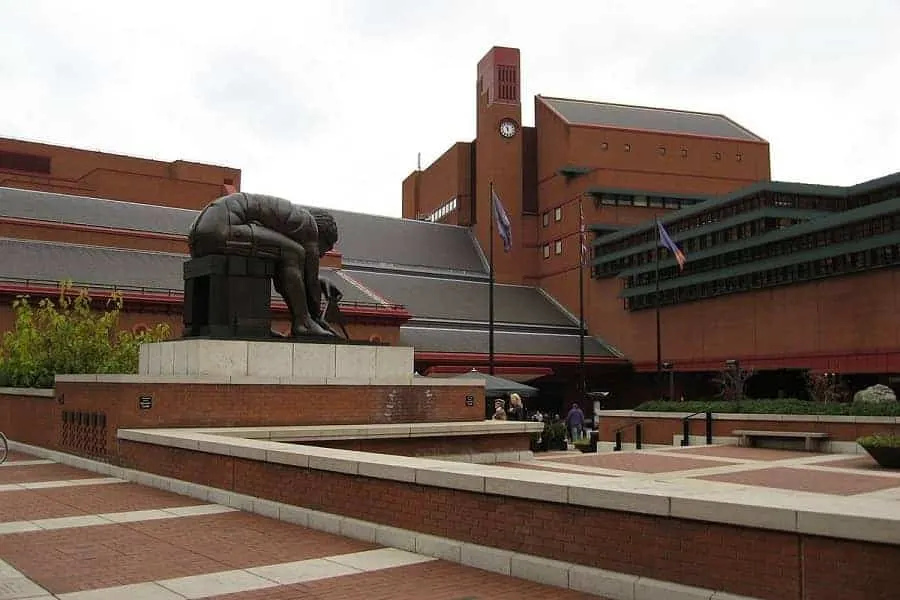 British Library
You may be wondering why on earth you would want to go to a library while you are in London.
The reason is that it has some of the world's most wonderful treasures in terms of manuscripts, books, and documents.
On permanent exhibition in the John Ritblat Gallery are some rare items including one of four surviving copies of the Magna Carta of 1215 (there is another copy in nearby Salisbury).
Day 3 London Itinerary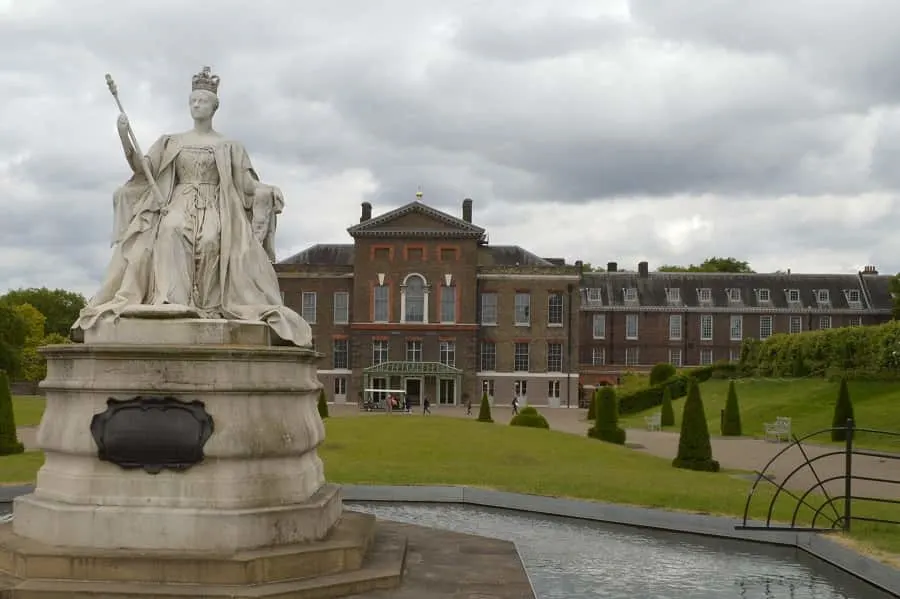 Kensington Palace & Gardens
Home to the Duke and Duchess of Cambridge, a visit here will allow you to see the Queen's apartments where Mary & later royals lived. You will also get to see the more formal rooms of the King's apartments.
The highlights of a trip to Kensington Palace include the permanent exhibition "Fashion Rules" which showcases beautiful gowns from the royals including those worn by Princess Diana.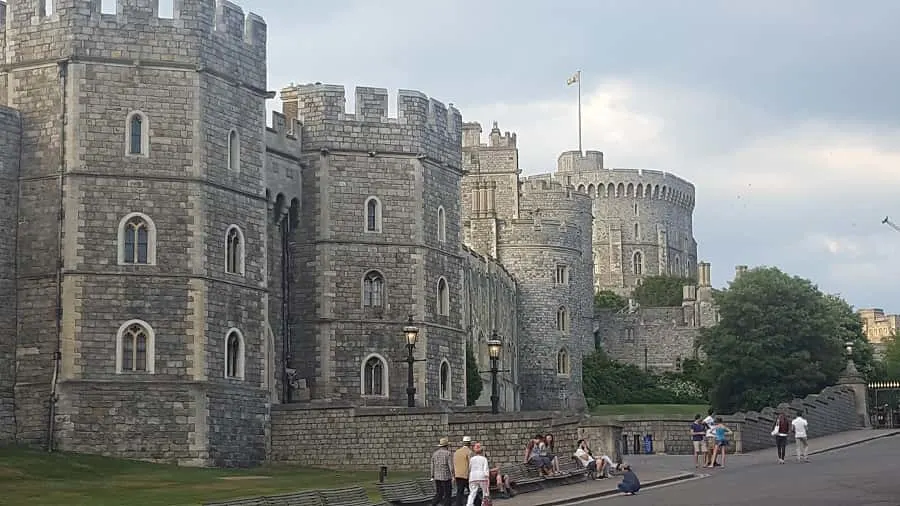 Windsor
A trip to London should not be done without taking the time to visit Windsor.
This city is full of history and has plenty to keep you busy for an entire day. You will want to take time to do a tour of Windsor Castle and see St. George's Chapel where Prince Harry & Meghan Markle were married.
If you didn't get the chance to see Evensong at St. Peter's, be sure to see it at St. George's Chapel!
Day 4 London Itinerary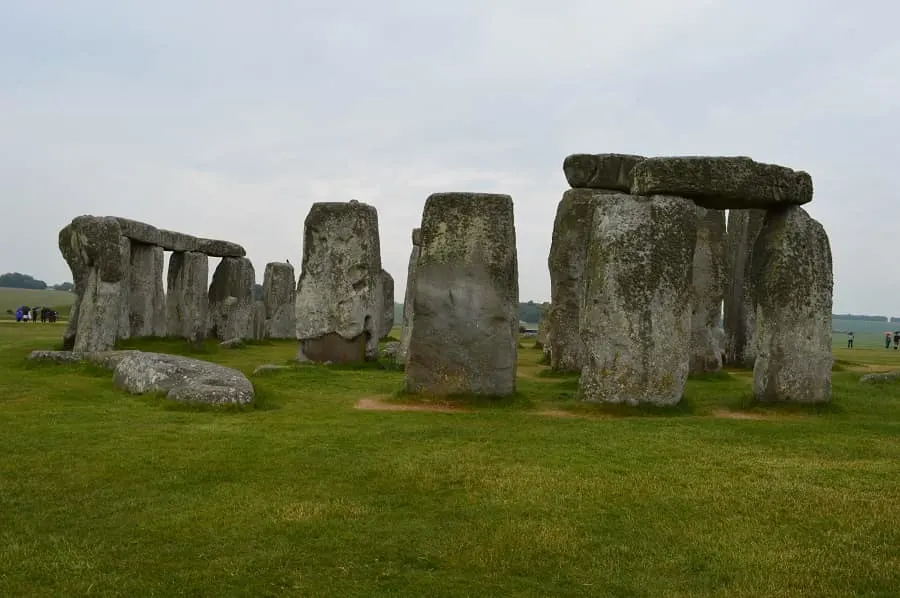 Stonehenge & Avebury
If you are visiting London, you really should take a day to explore some of the ancient sites nearby. Stonehenge & Avebury are two of the most popular ancient sites to see.
Both can easily be seen in a half day either as part of a tour or on your own.
Read more about what you will find in Stonehenge & Avebury.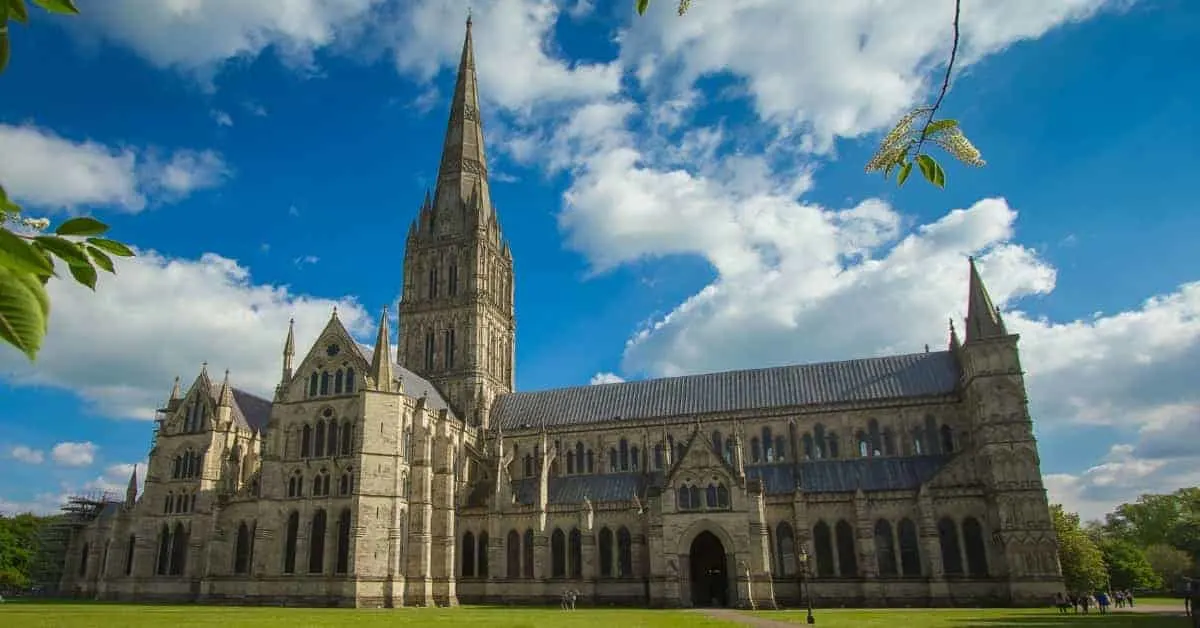 Salisbury Cathedral
While there are many things to see while in Salisbury, the main attraction here is Salisbury Cathedral where you will find the best preserved of the four Magna Carta.
You will also be able to see the oldest working clock.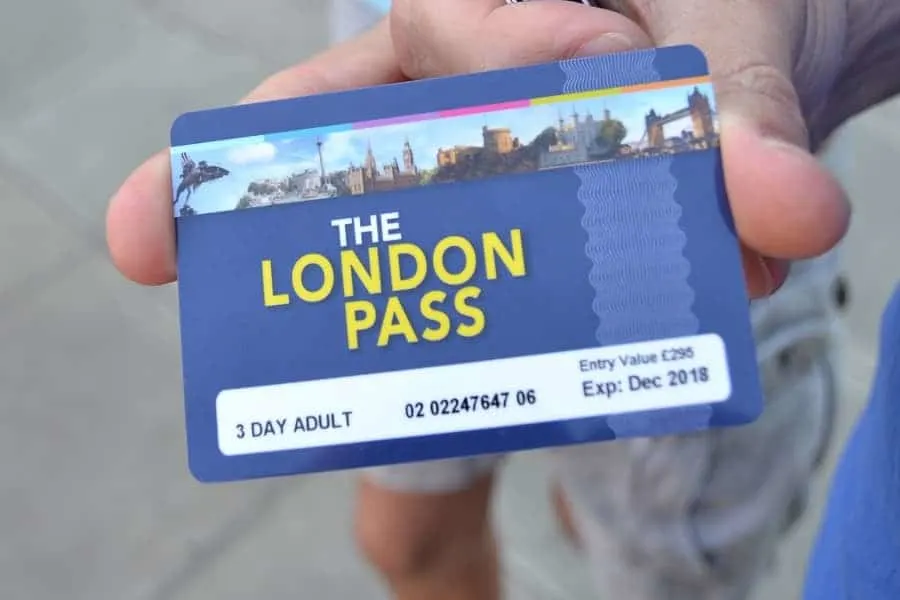 Purchase the London Pass to Save Money!
One thing I would suggest you purchase for your trip is the London Pass. The London Pass is an all-inclusive sightseeing card, that gets you free entry to many of the most popular must-do experiences in London and its surrounding area.
Not only does it give you free entry into popular London attractions, but it also allows you to skip lines.
When you have 4 days in London, you are going to find that the 3-day London Pass more than pays for itself!
If you know you will be traveling using the Underground, you can also add an Oyster travel card for a discounted rate.