London is one of the most vibrant cities in the world, offering a unique mix of historic architecture, modern culture, and plenty of attractions. With 4 days in London, you can really explore all that this amazing city has to offer!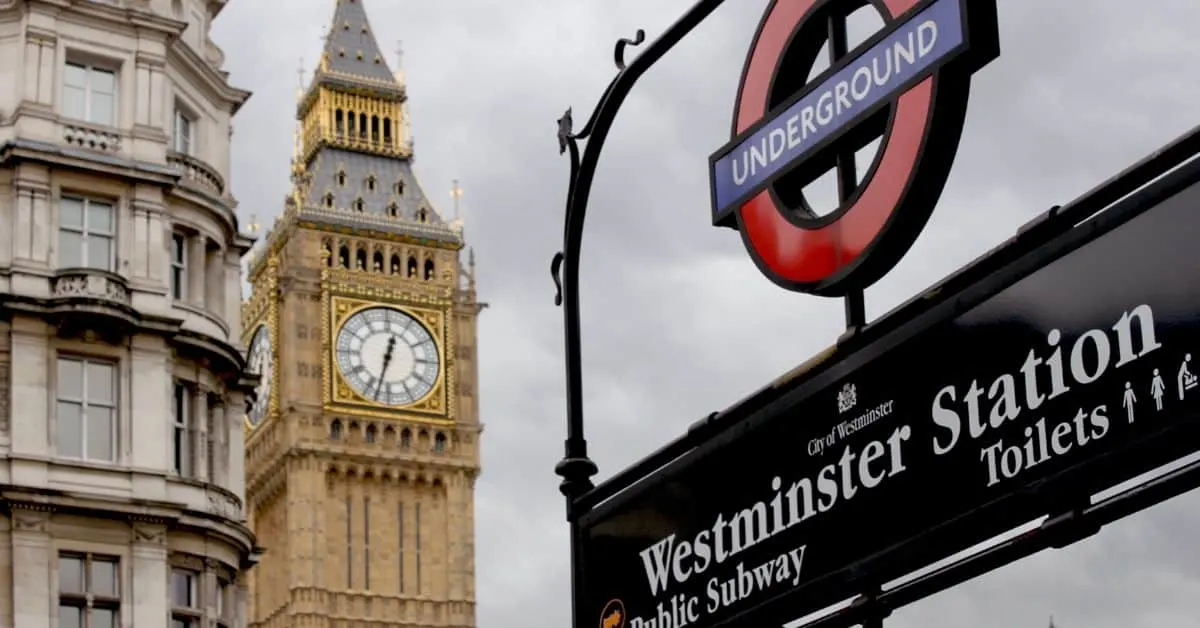 We have come up with an excellent 4-day London itinerary that allows you to see some of the best parts of London, while also getting you to see such famous sites as Stonehenge, Windsor Castle, and Salisbury Cathedral.
The key to being able to do a lot in a short amount of time involves planning.
If you plan each day in advance, I think you will find that you can see many of London's most famous attractions.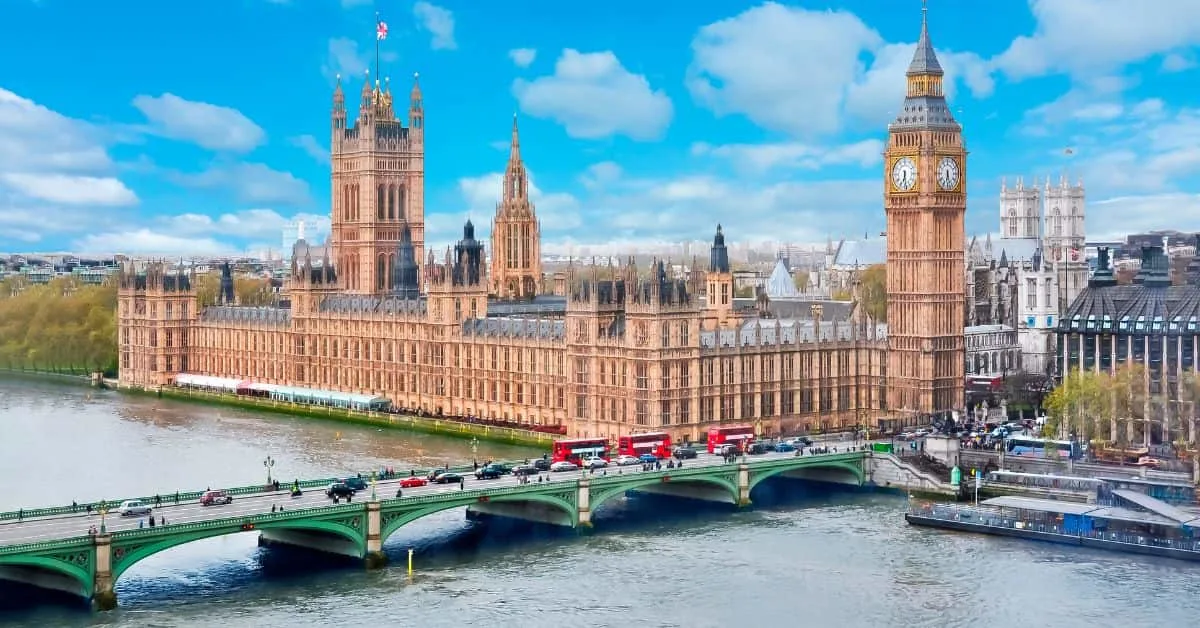 How to Spend 4 Days in London
We've broken down our 4-Day London Itinerary into easy daily guides. Our London guide allows for some flexibility so that you can add or remove items as needed.
We don't include meals in this plan because we know that everyone has different tastes and, to be honest, there are so many restaurants in London, you will have no problem finding something you will enjoy no matter when you decide to eat.
Day 1 London Itinerary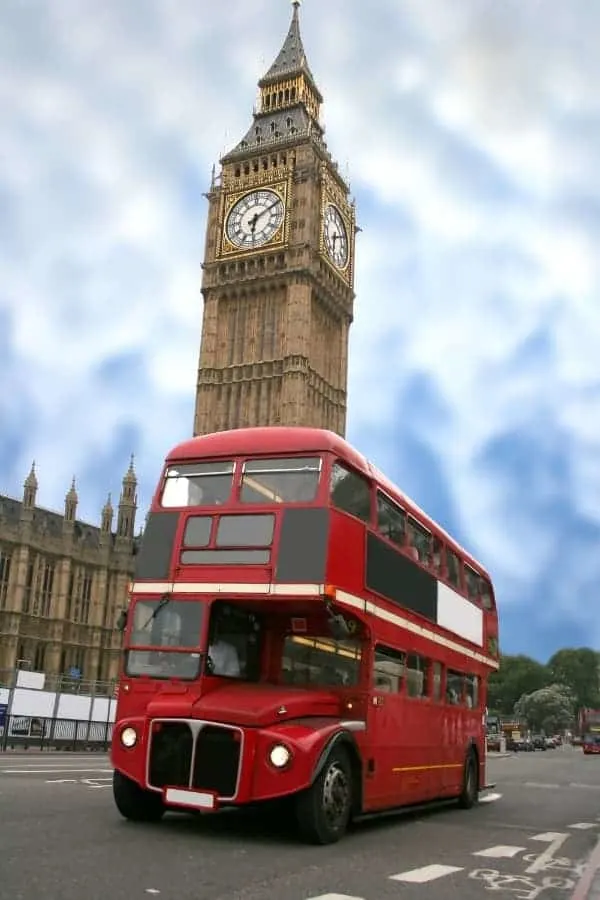 Big Bus Tour with London City Highlights
If you want to get an overview of London or hop from one attraction to the other without having to navigate the tube, buy tickets for the Big Bus tour of London.
If you buy the London Pass, you should get two days of the free hop-on hop-off bus.
The great thing about a hop-on-off bus is that whenever you see something you want to check out you can get off and pick it back up to head to a new destination later.
What you will see on a Big Bus Tour of London.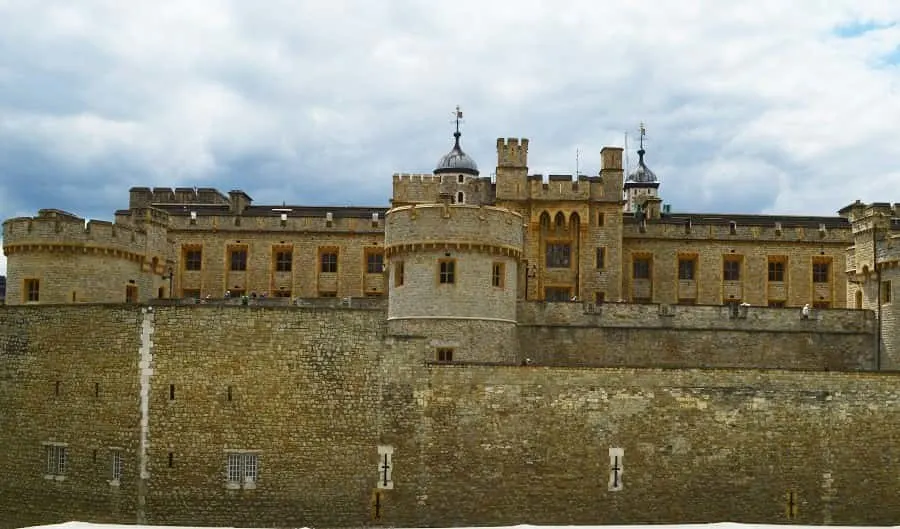 Tower of London
The Tower of London is both a Royal Palace and a Fortress.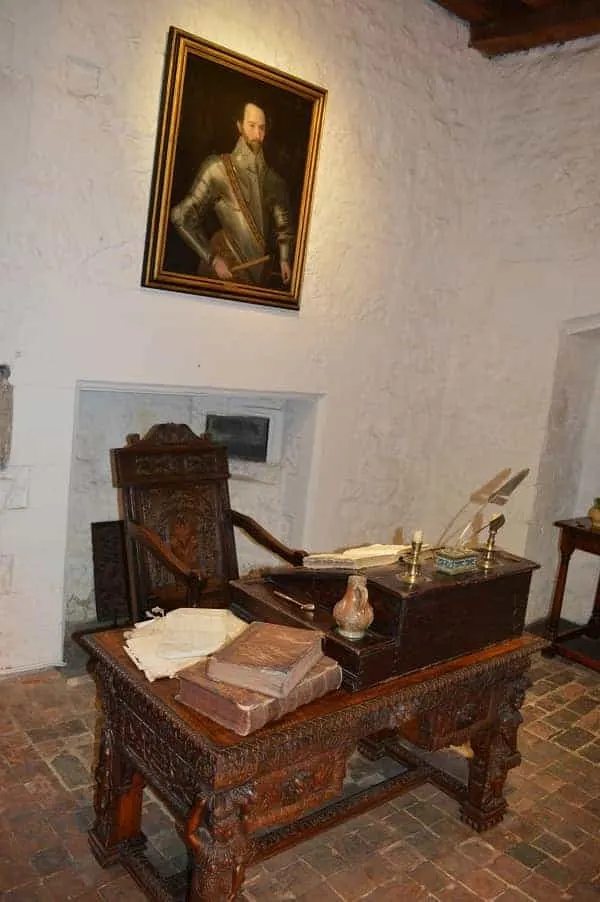 It was even a prison that held such notable figures as Anne Boylen and Sir Walter Raleigh.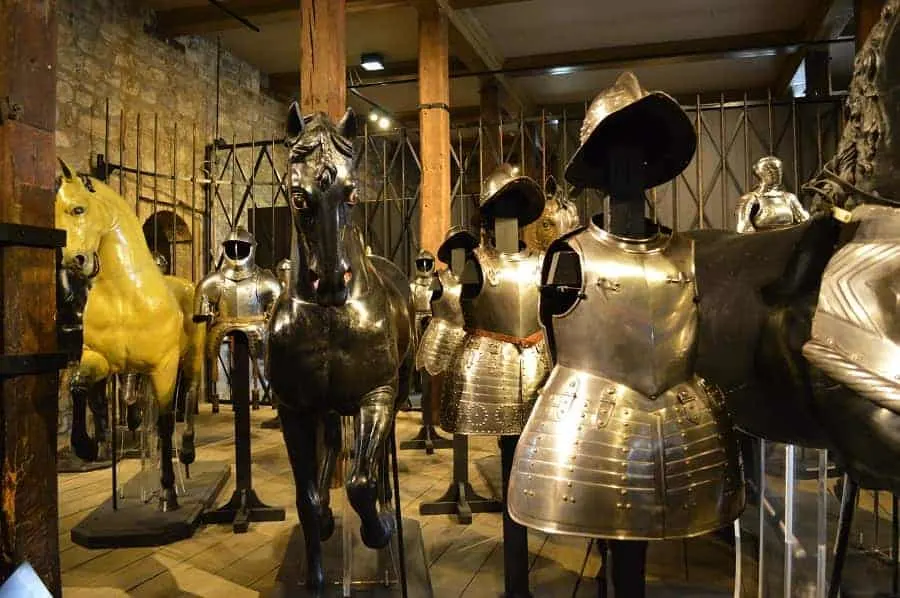 There is so much to see here that you will want to spend a few hours checking it out.
Here are 10 Things to See at the Tower of London.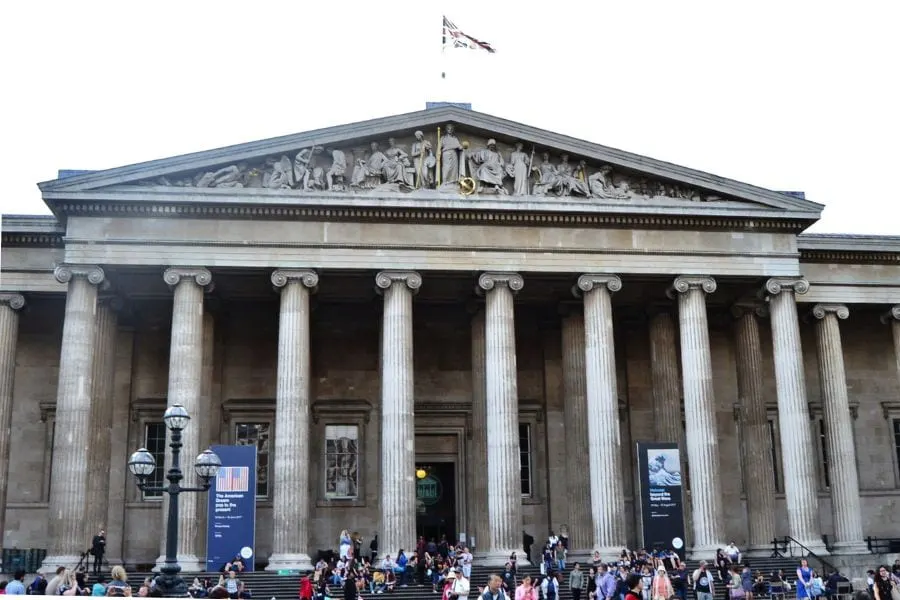 British Museum
Exploring the British Museum in London is an absolute must.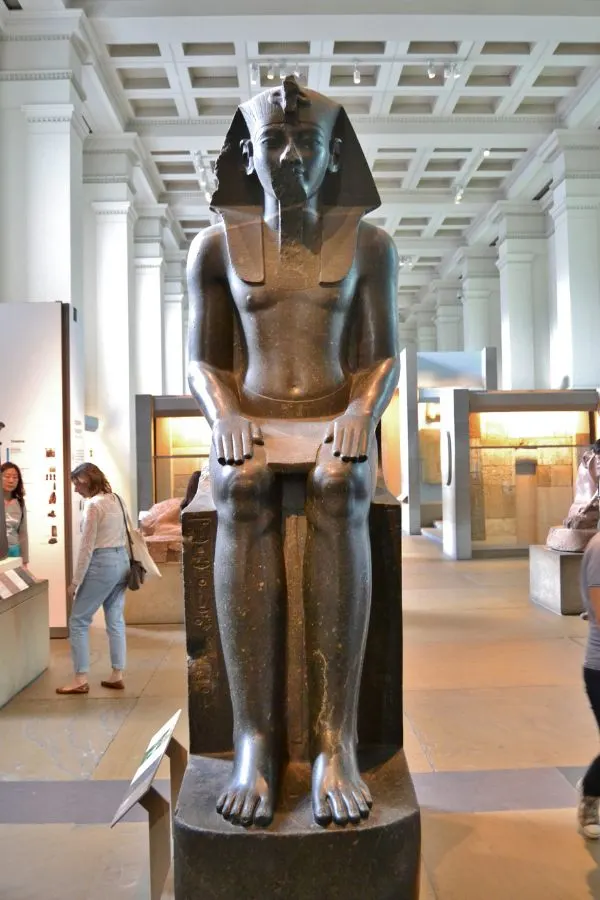 With exhibits dating back thousands of years, the British Museum houses some of the most treasured artifacts from around the world.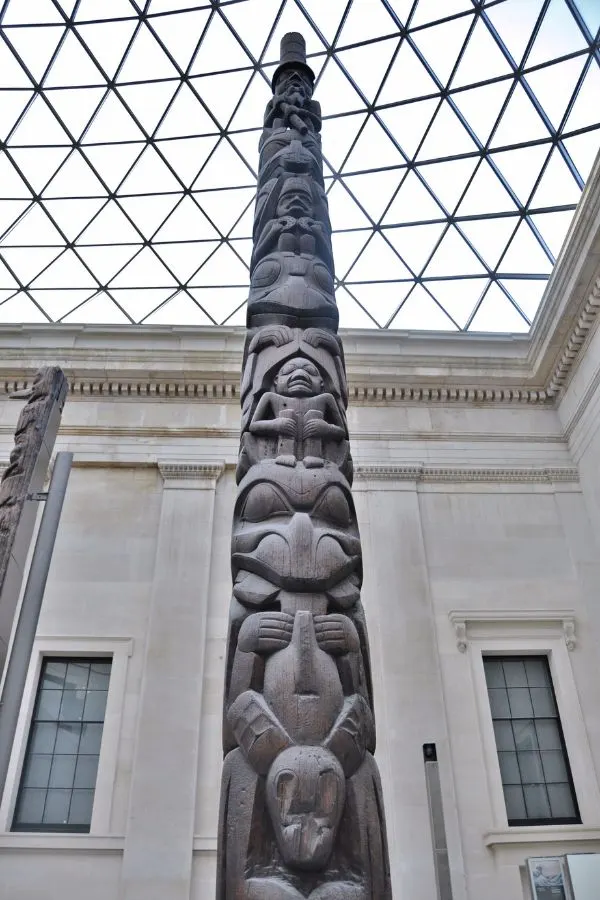 This FREE museum is one of the best in all of Europe and while you could easily spend the day and not even touch the surface.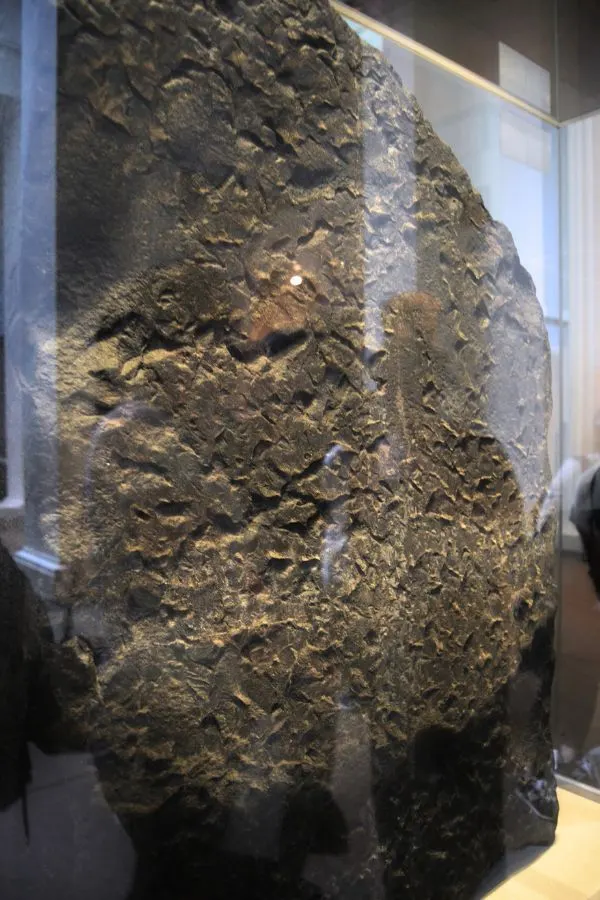 You are going to have to restrain yourself to a few hours if you want to be able to do other things during your day in the city.
Luckily, the British Museum has a great must-see list that you will find helpful.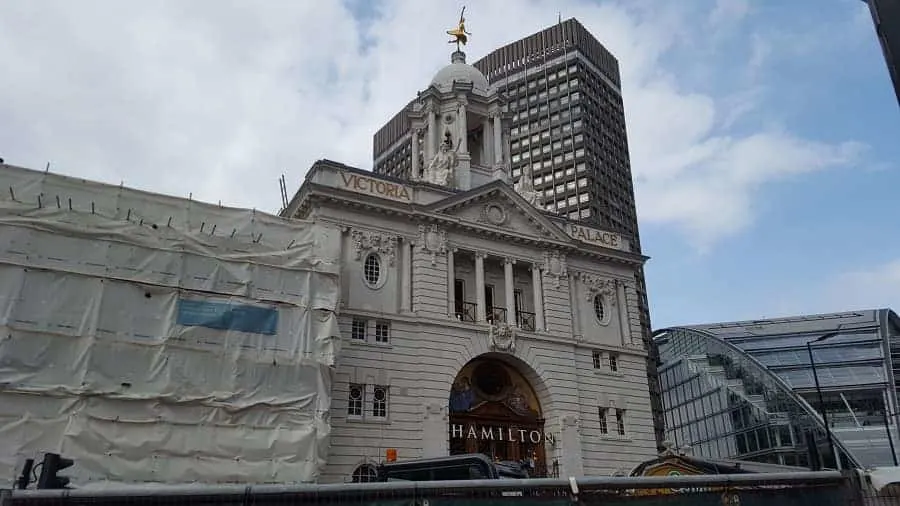 London West End Show
While everyone talks about seeing shows on Broadway, I prefer to see the shows in London's West End.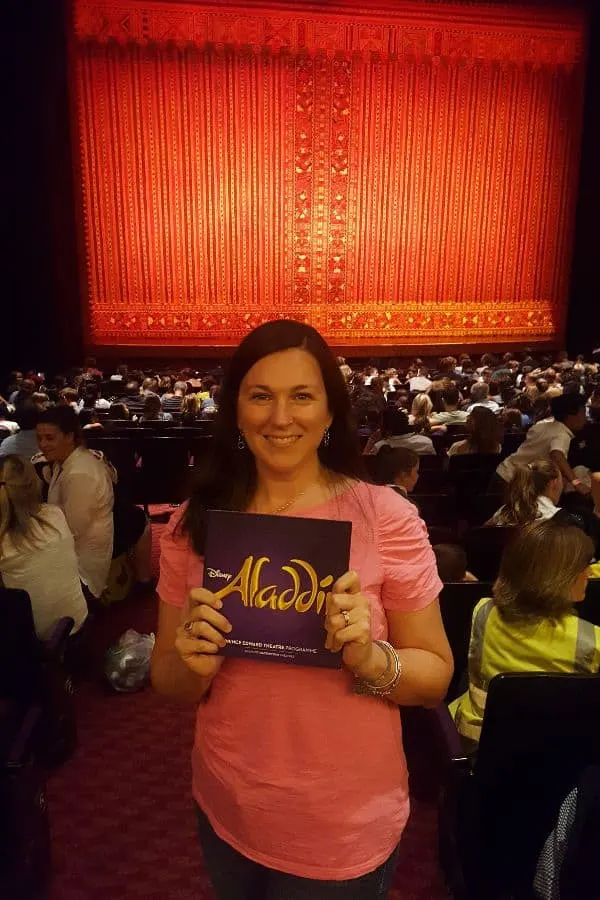 It is far easier to get tickets to popular shows and far less expensive.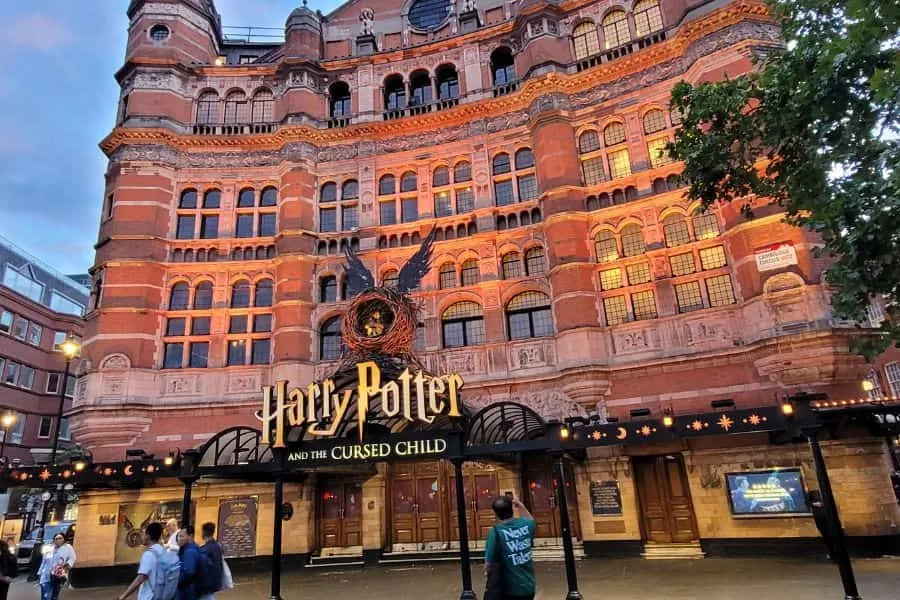 Be sure to read these London West End theater tips so you know what to expect.
Day 2 London Itinerary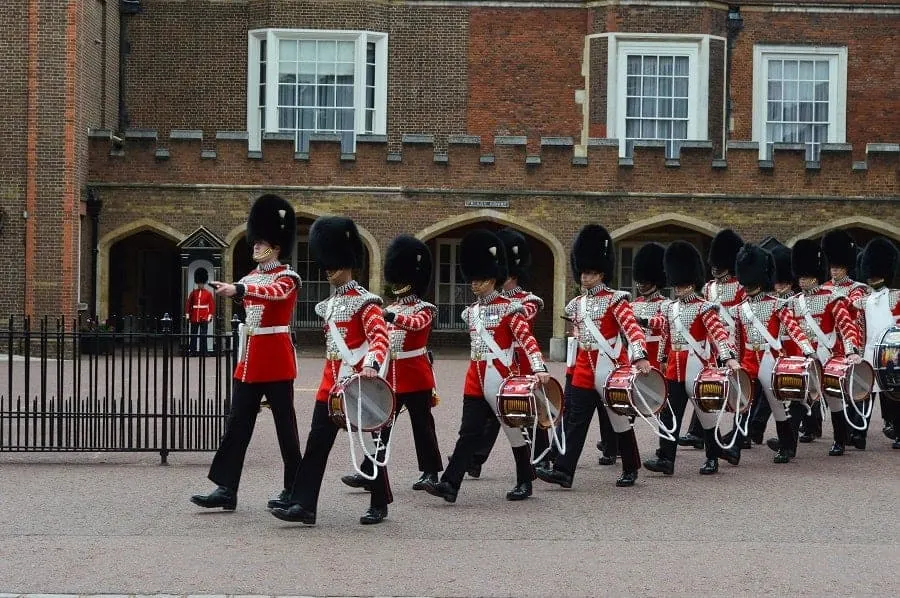 Changing of the Guard at St. James's Palace
The Changing of the Guard ceremony in London is not to be missed.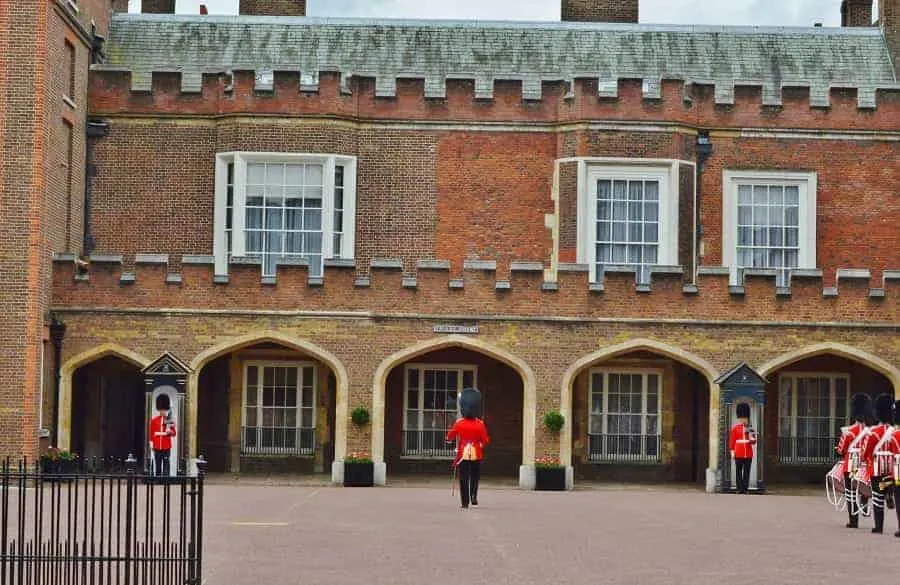 Most people go to Buckingham Palace to see the changing of the guard, but we prefer to see it at St. James's Palace.
It is a smaller scale and you will get a better view than if you see it at Buckingham Palace.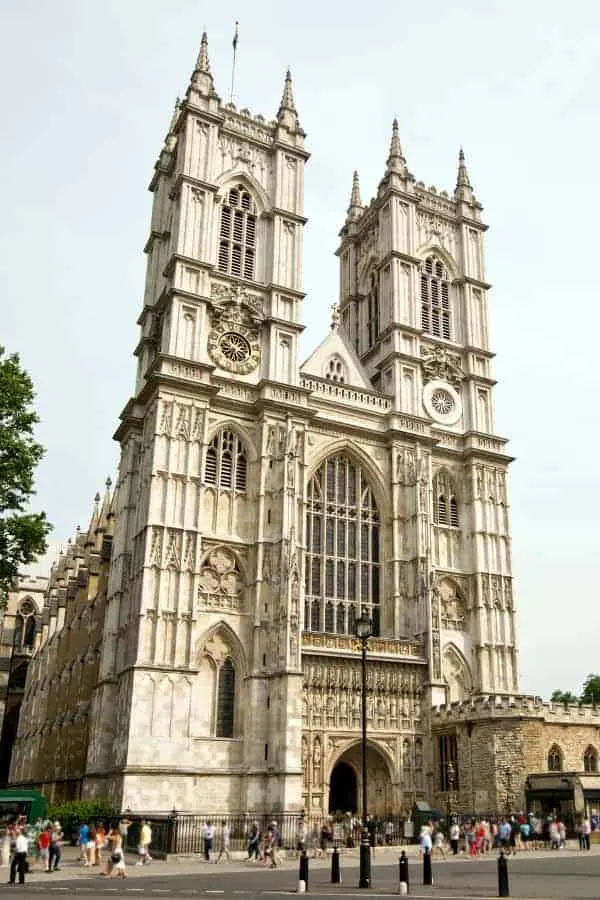 Westminster Abbey
One of the most iconic sights in London is Westminster Abbey.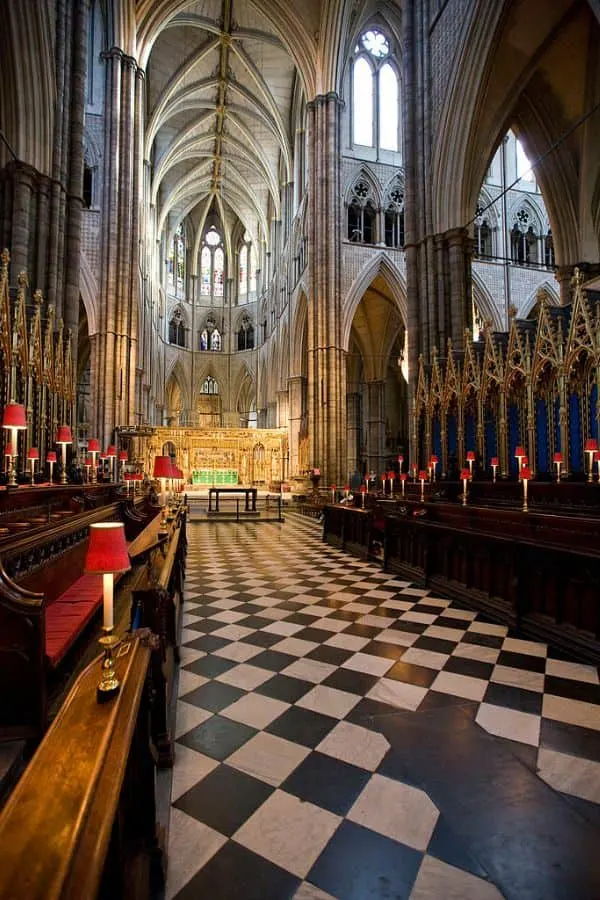 Built in 1065, this stunning Gothic structure has been a royal church since William the Conqueror's coronation and served most recently as the venue for the wedding of Prince William and Kate Middleton.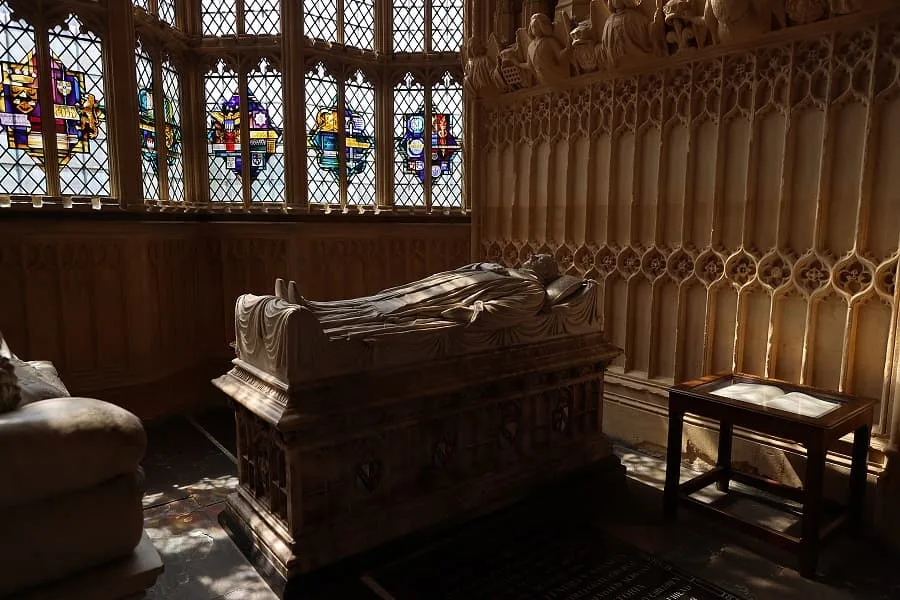 This UNESCO World Heritage Site is not only a church, but the burial place for Royals along with some of the most esteemed British writers like Geoffrey Chaucer & Charles Dickens and intellectuals such as Isaac Newton and Charles Darwin.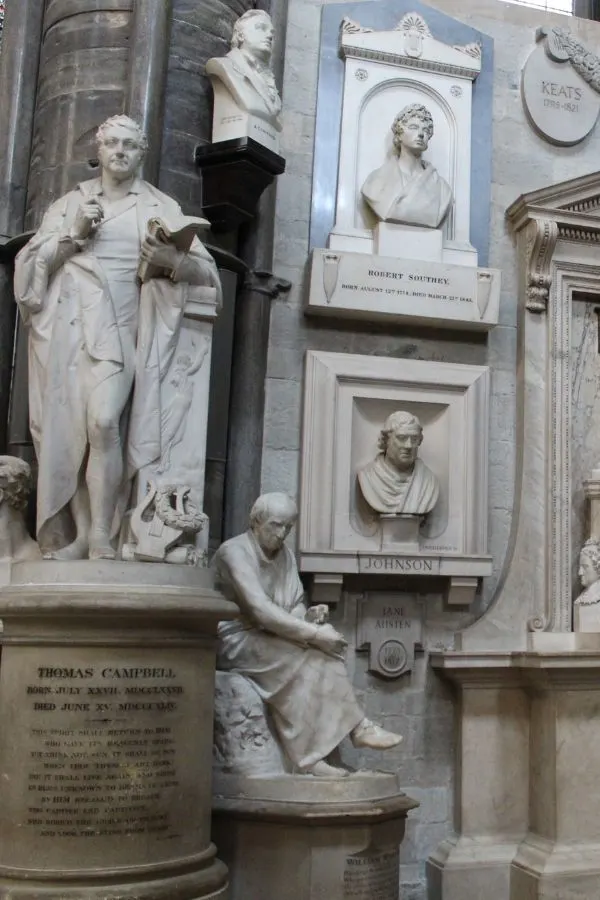 There are also memorials for famous Brits, like William Shakespeare, who are buried elsewhere.
Big Bus Tour with London City Highlights
Continue to use the Big Bus tour on your second day in London so that you can see more famous landmarks & you are able to use it to get from one part of London to the other.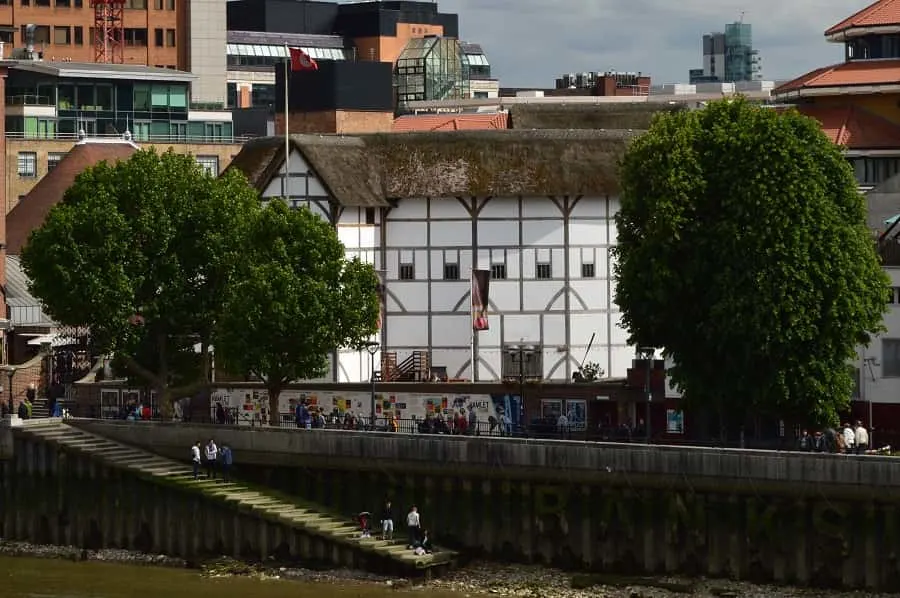 Shakespeare Globe Theater
This reconstruction will make you think you are looking at the original since it is based on the earliest known designs for an English theater during Shakespeare's time.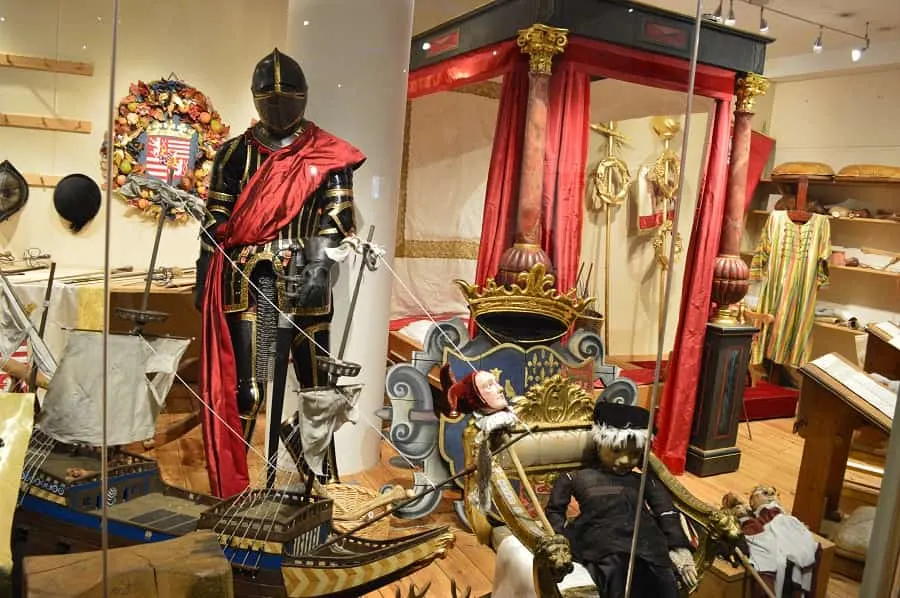 Globe Theater Tours are available throughout the day and visitors can learn about the history of the theater as well as see artifacts from the original.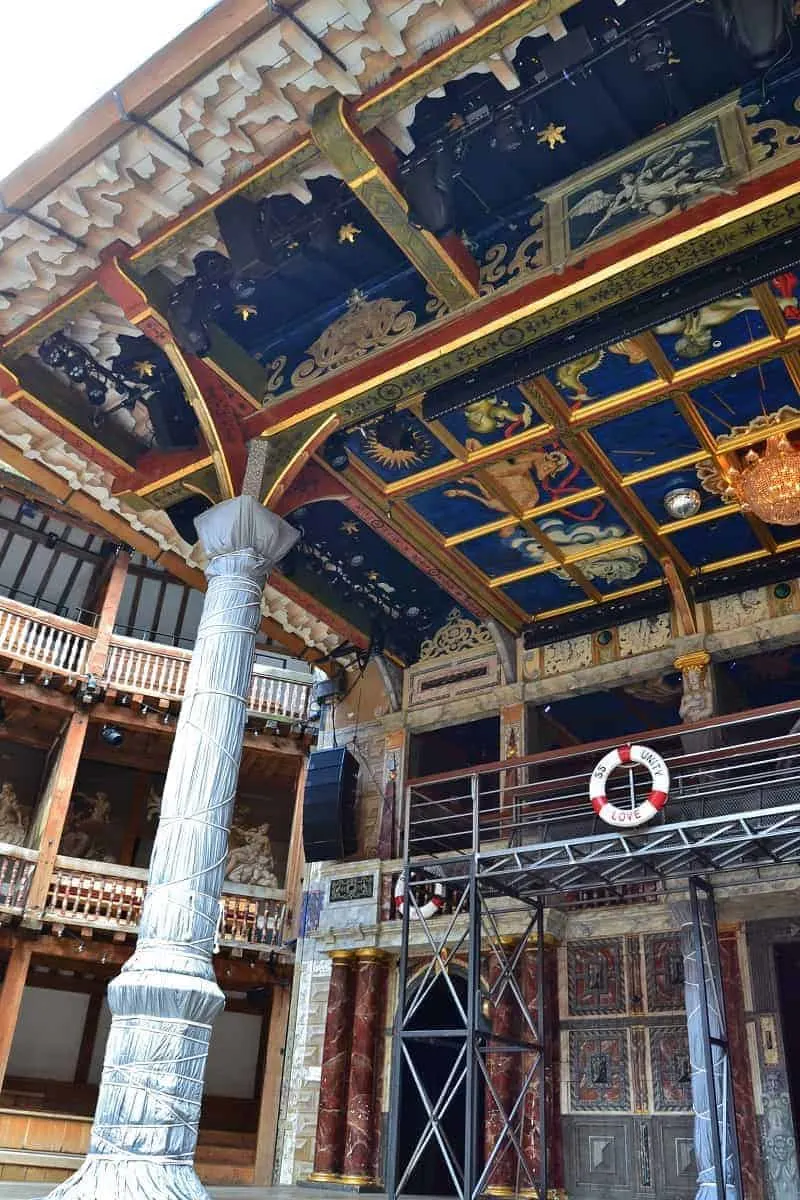 This is a working theater that runs performances weekly so you can also visit the theater for a show.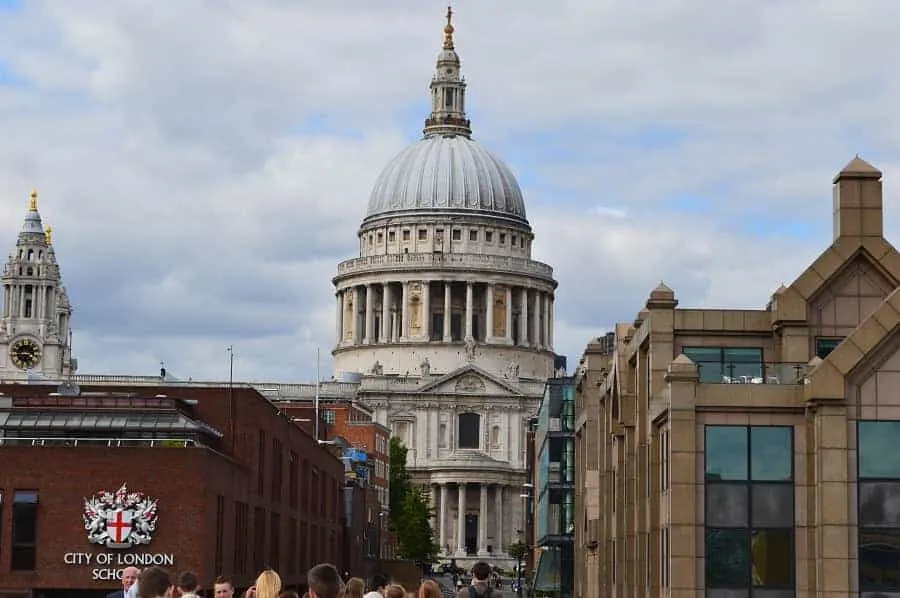 St. Paul Evensong Performance
This church is a landmark in London and it is easy to see why so many have gathered here. It is beautiful.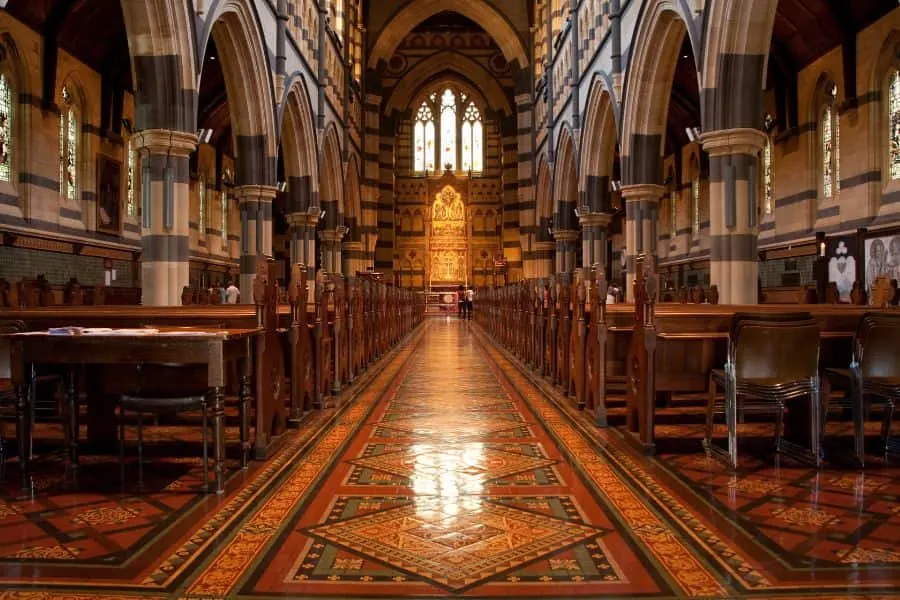 Try to come to the church so that you have time to tour the interior & visit the exhibition focusing on the Cathedral, before, during and after The Great Fire of London.
If you time it right, you can stay for the beautiful Evensong that takes place at 5 pm Monday – Saturday.
Dress is casual and all faiths are welcome to experience the beautiful music sung by the Cathedral choir.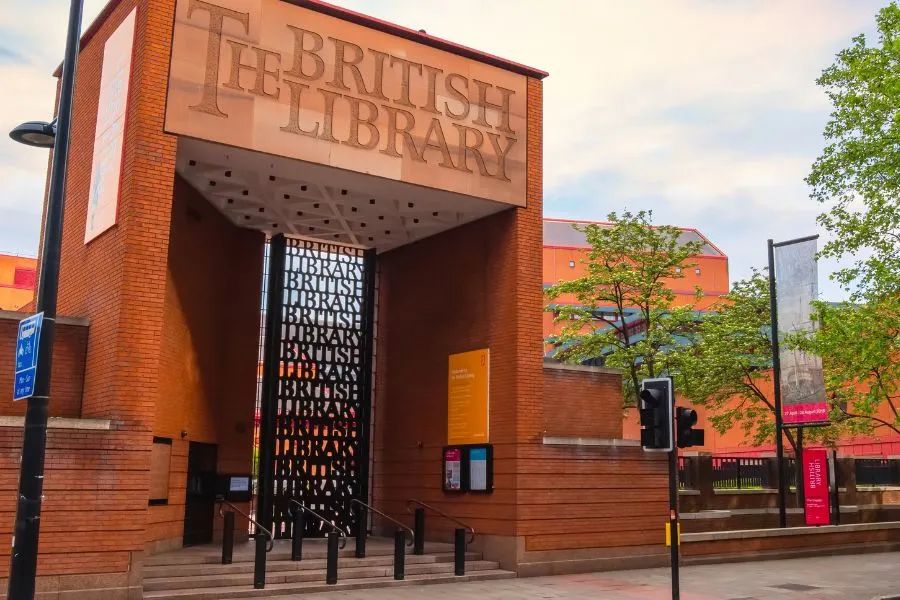 British Library
Home to over 150 million items from every corner of the world, the British Library is one of the largest libraries in existence!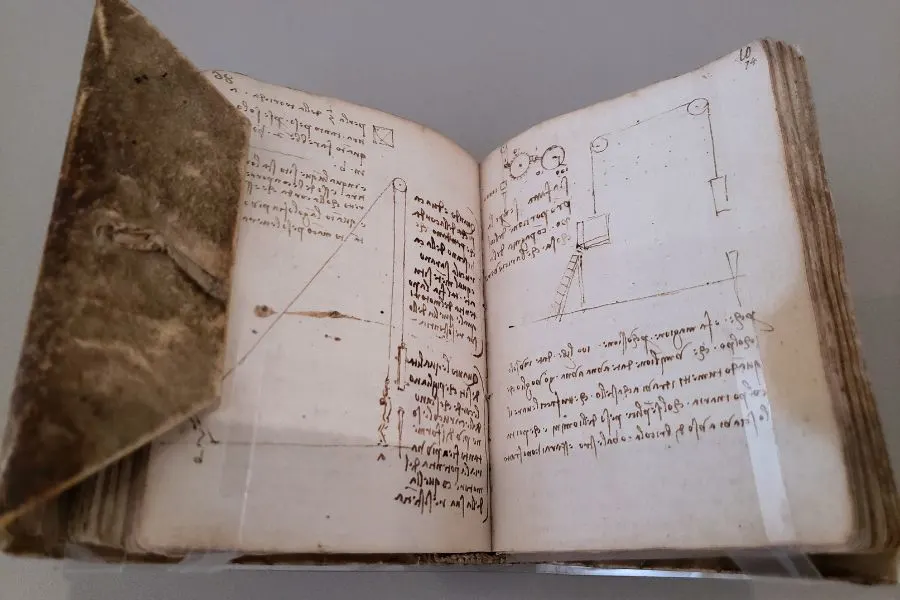 In addition to its vast collection of books and manuscripts, it also boasts permanent exhibits like Treasures of the British Library where visitors can see works of genius such as the notebooks of Leonardo da Vinci.
On permanent exhibition in the John Ritblat Gallery are some rare items including one of four surviving copies of the Magna Carta of 1215 (there is another copy in nearby Salisbury).
Day 3 London Itinerary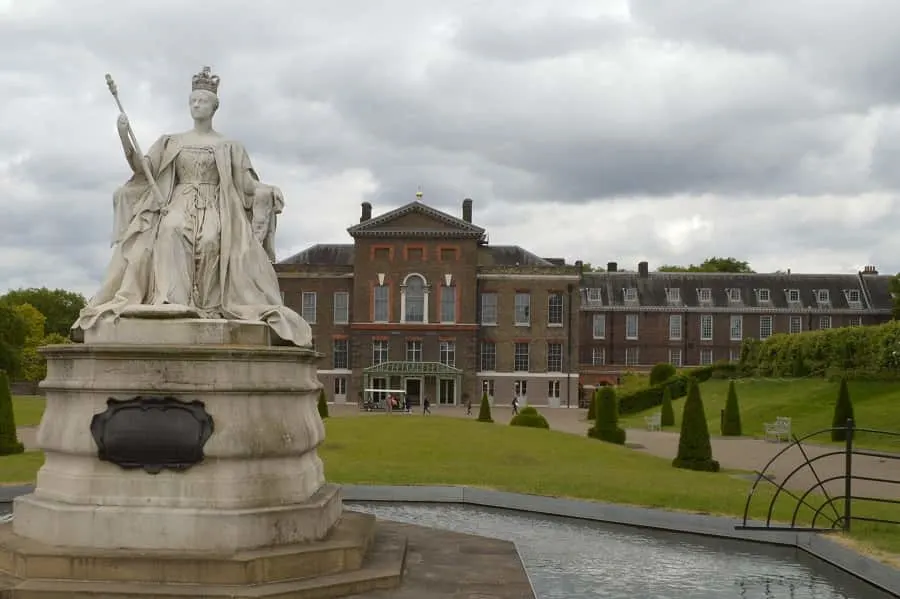 Kensington Palace & Gardens
Kensington Palace is one of the most iconic landmarks of London.
It has been a royal residence since the 17th century and was once home to Princess Diana.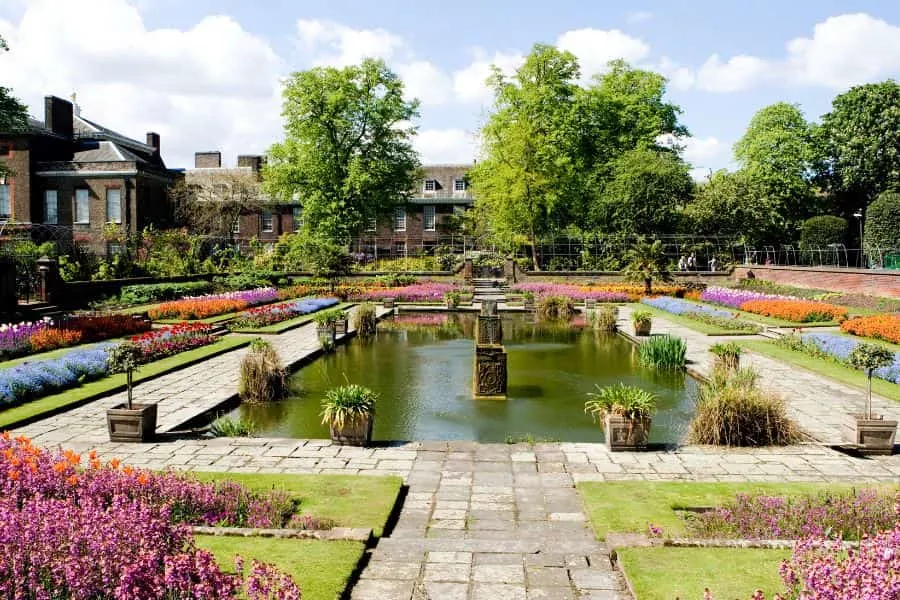 You can explore the grand state apartments, extensive gardens and historic exhibits as you make your way through this remarkable building.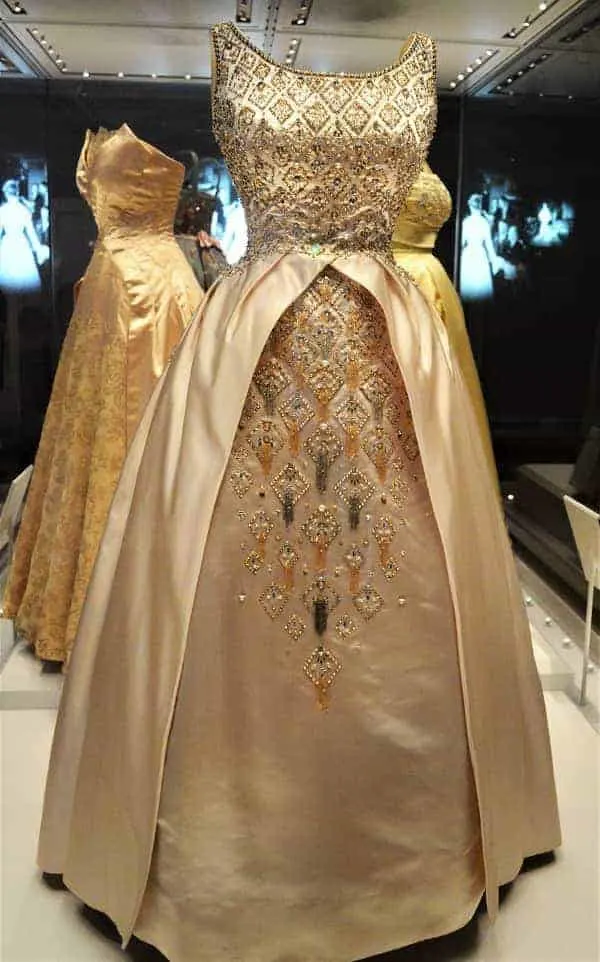 The highlights of a trip to Kensington Palace include the permanent exhibition "Fashion Rules" which showcases beautiful gowns from the royals including those worn by Princess Diana.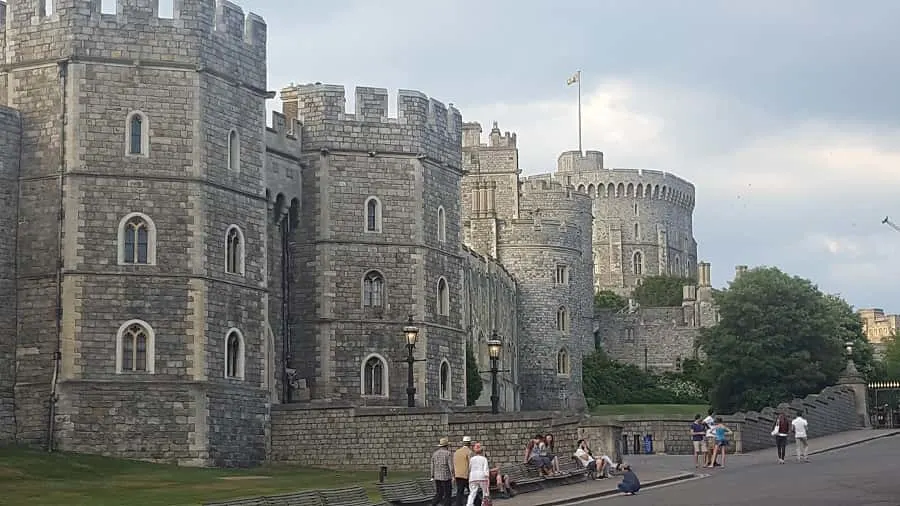 Windsor
Windsor, a royal town located just outside of London, is a great place for tourists to explore.
Guests can tour Windsor Castle, the largest inhabited castle in the world and one of the official residences of King Charles.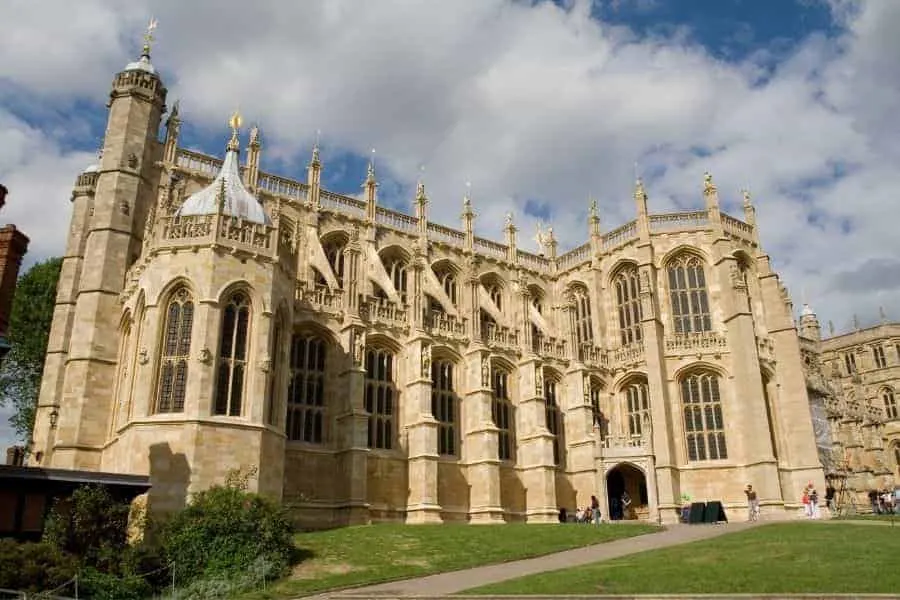 Be sure to check out St. George's Chapel. This is the church where Prince Harry & Meghan Markle were married and the final resting place of Queen Elizabeth II.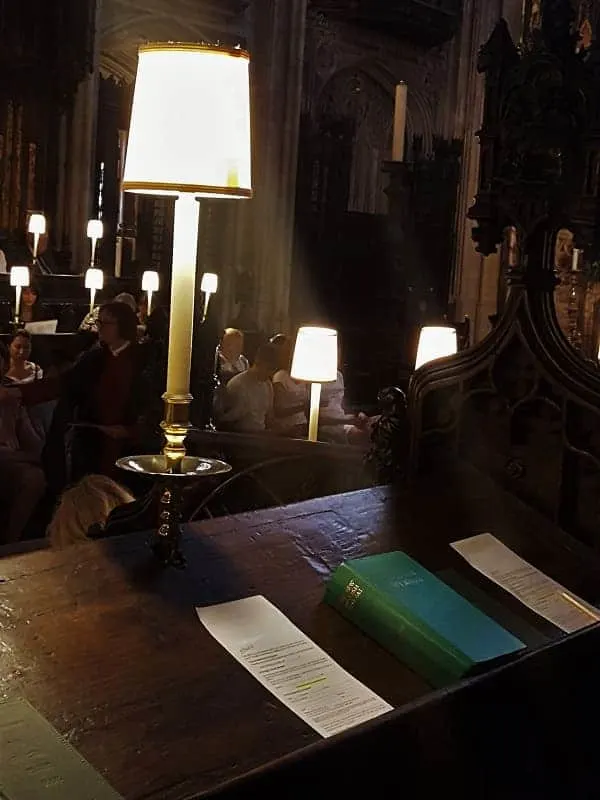 If you didn't get the chance to see Evensong at St. Peter's, be sure to see it at St. George's Chapel! It is a beautiful experience.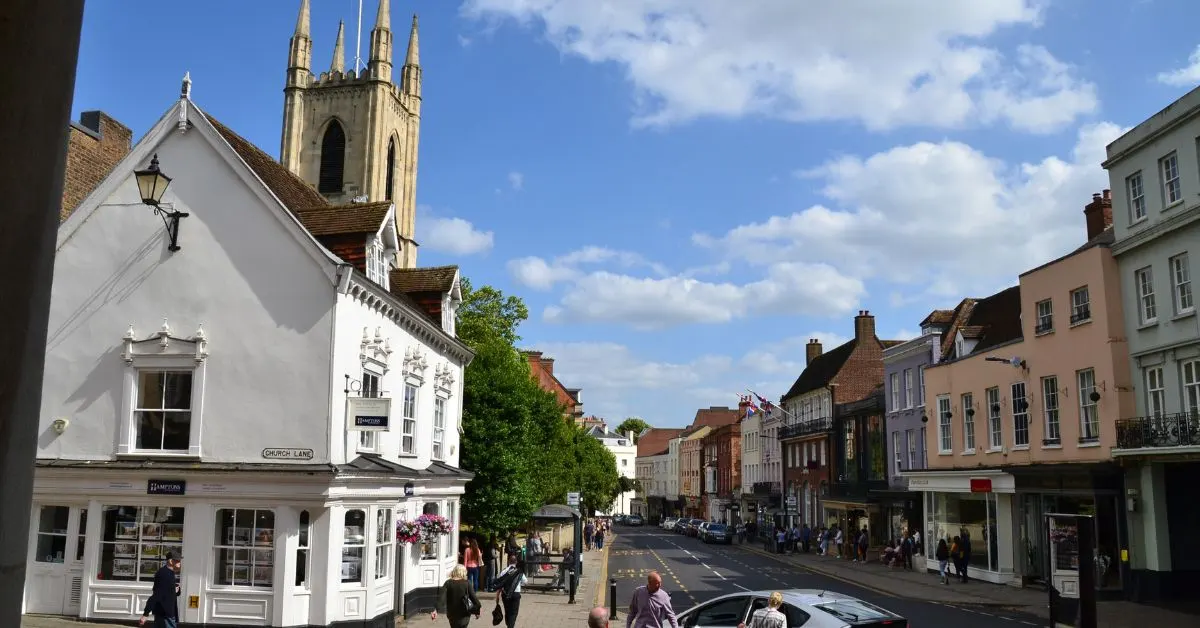 Aside from the castle, Windsor is a great destination for shopping and entertainment.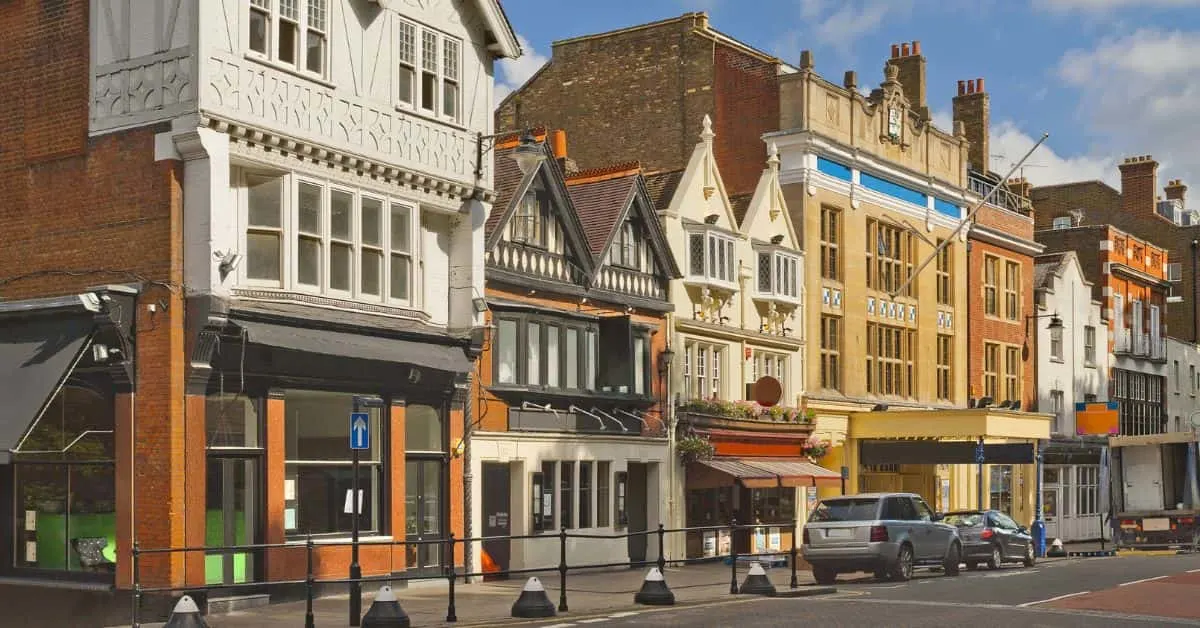 The town's main street, Thames Street, is lined with quaint stores and boutique shops. Here visitors can find everything from antiques to handicrafts as well as local delicacies like pasties.
Day 4 London Itinerary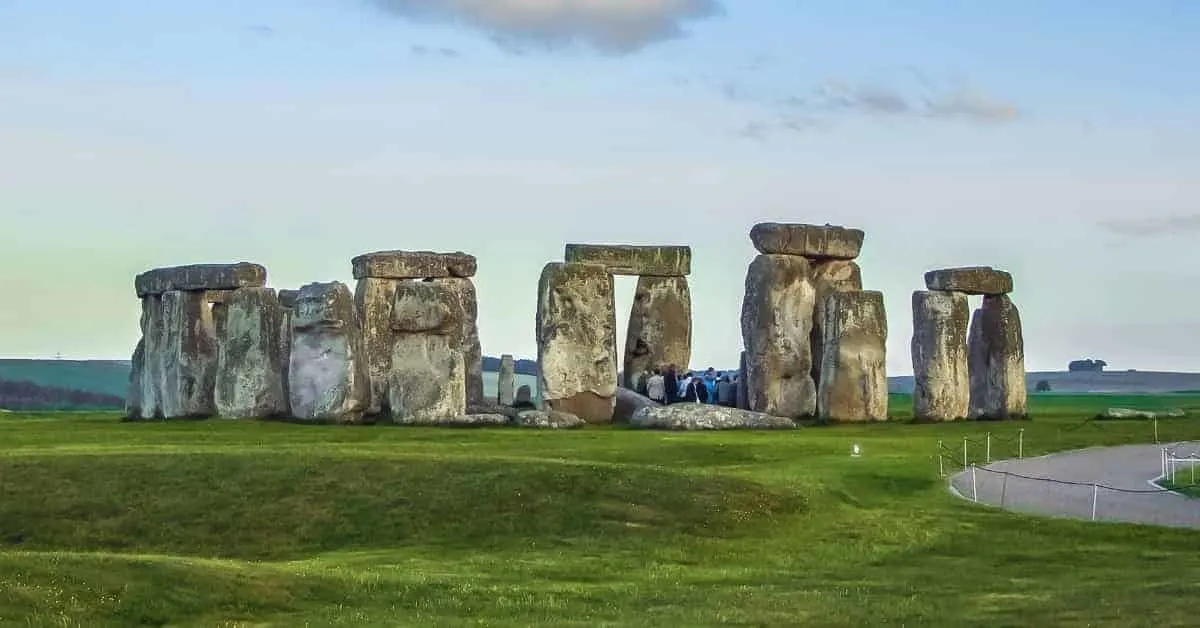 Stonehenge & Avebury
A must-see destination while in London is Stonehenge – a prehistoric monument dating back over 4,000 years!
Located just outside of London, Stonehenge is an impressive sight to behold.
It is believed to have been constructed around 3000 B.C. and has a unique history that tells many stories about its origins.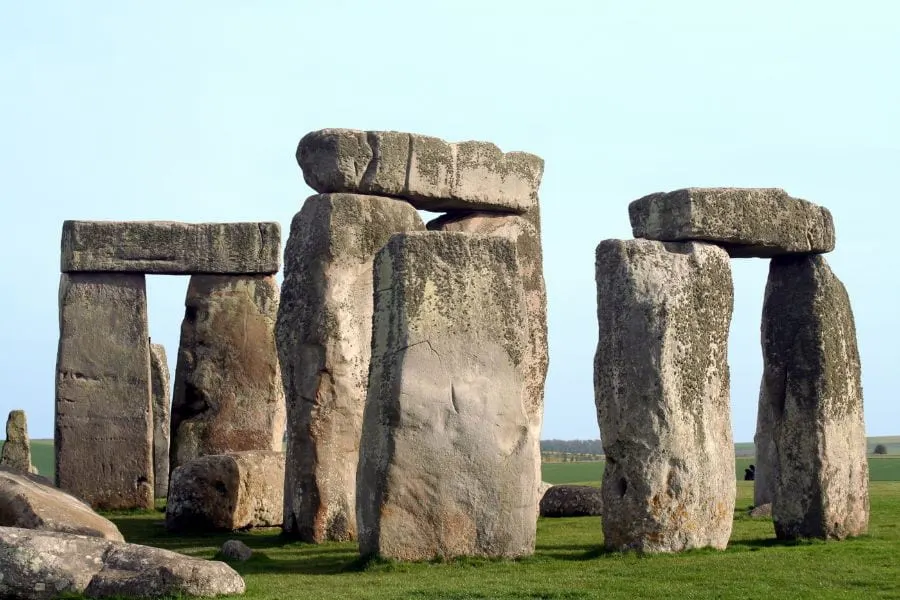 The mysterious stone circles remain largely unexplained as archaeologists debate over their true purpose and origin.
A visit to Stonehenge gives visitors the chance to marvel at this incredible structure and to learn more about its mysterious history.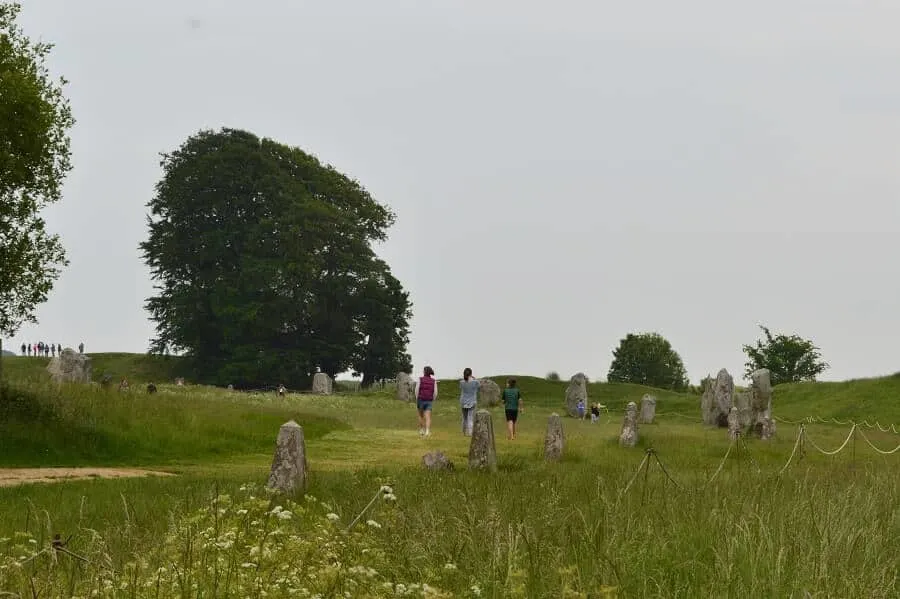 Avebury is just a few miles from Stonehenge & offers visitors a chance to see another ancient site, Avebury Stone Circle.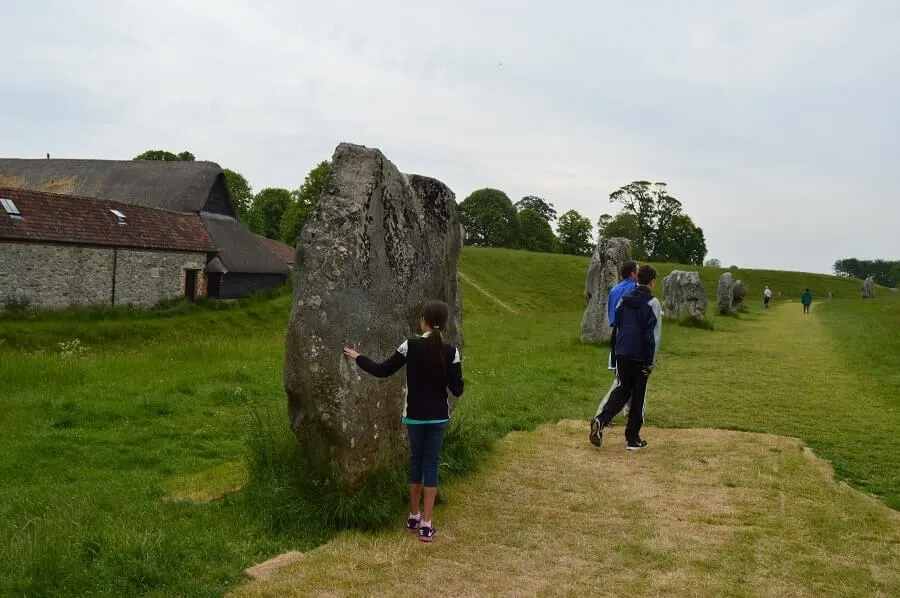 Like Stonehenge, this ancient monument dates back to the Neolithic Period and was once part of a larger henge complex.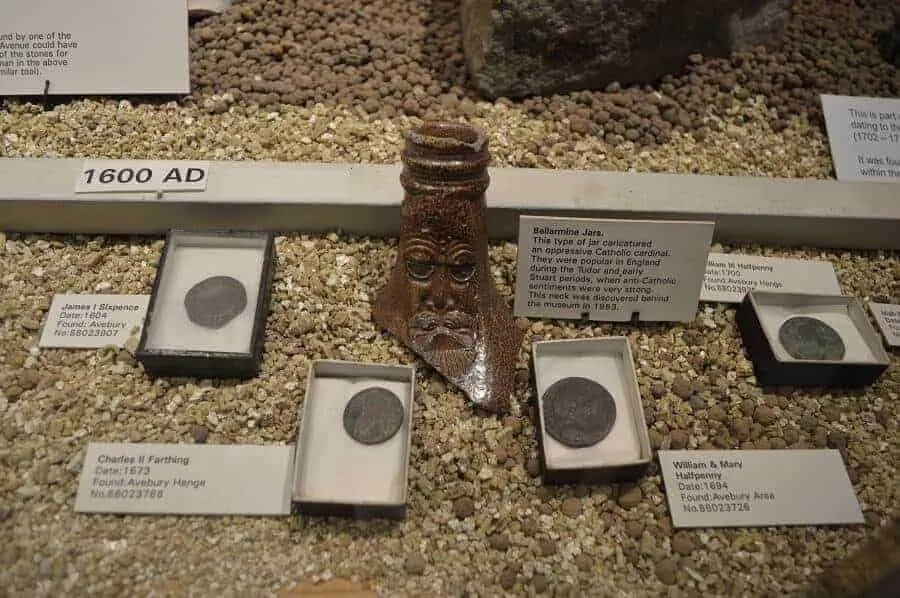 Visitors can walk around the countryside viewing the impressive stone monument and tour the visitor center that provides insight into Britain's past through discoveries made from archaeological digs in the area.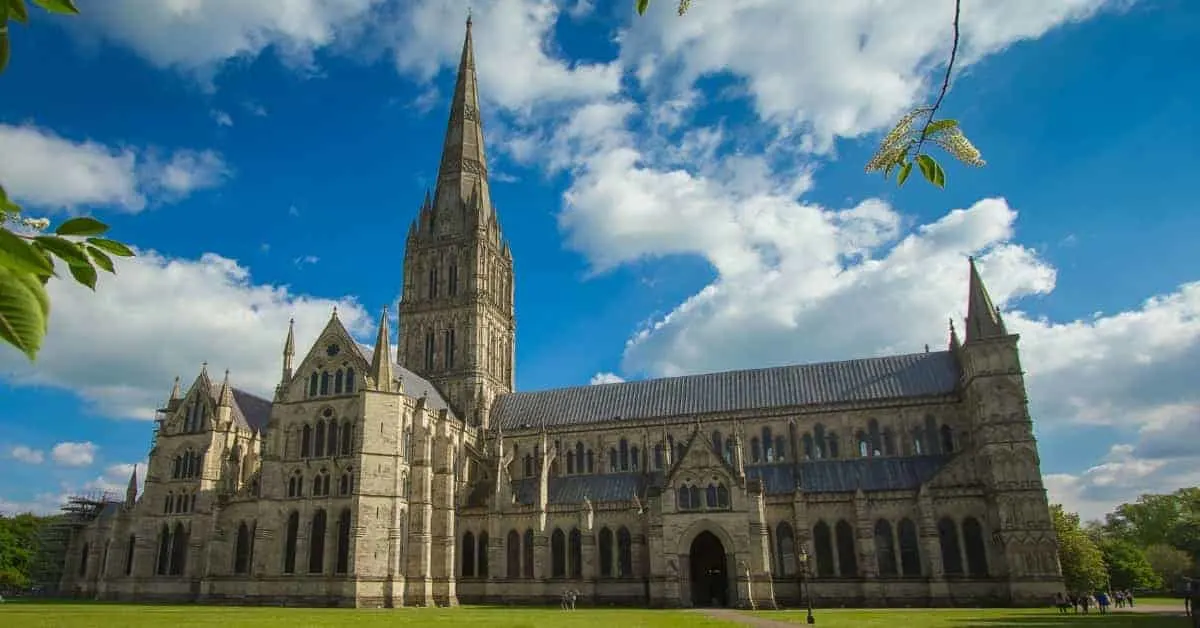 Salisbury Cathedral
Continue your time in Wiltshire, by visiting Salisbury. This medieval town is home to Salisbury Cathedral.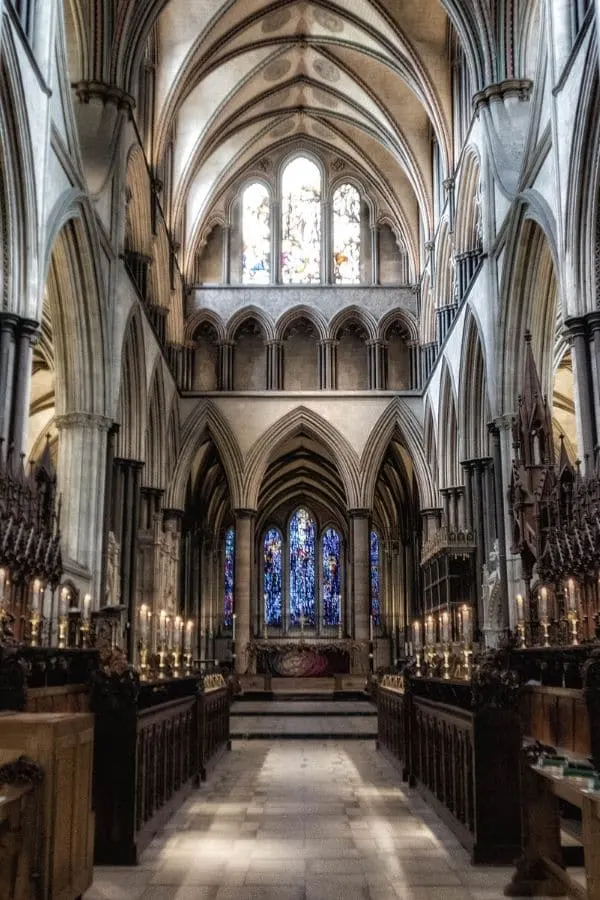 Built in 1220, it is renowned for its incredible architecture and intricate details that make it one of England's most famous cathedrals.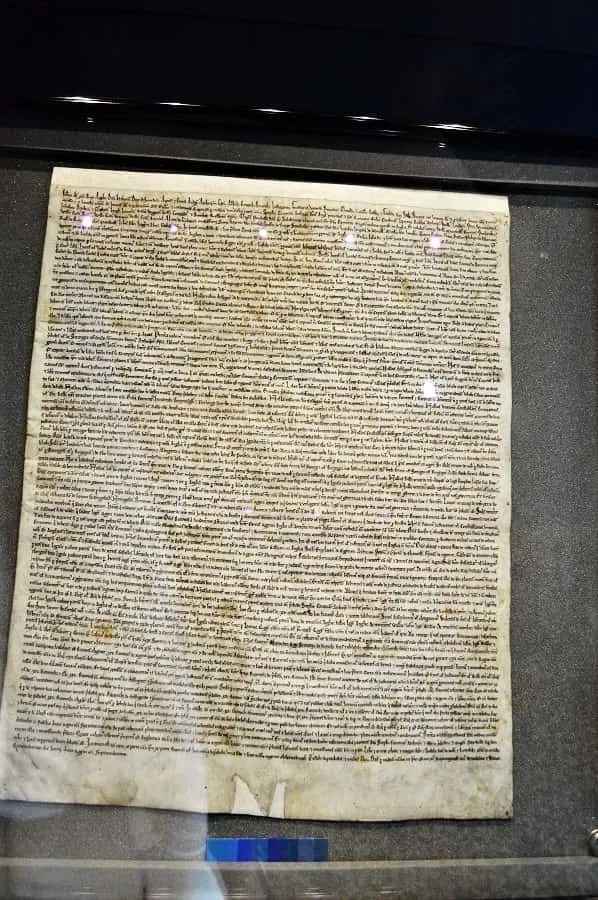 Salisbury Cathedral is home to one of the oldest working clocks in the world and one of the few remaining copies of the Magna Carta.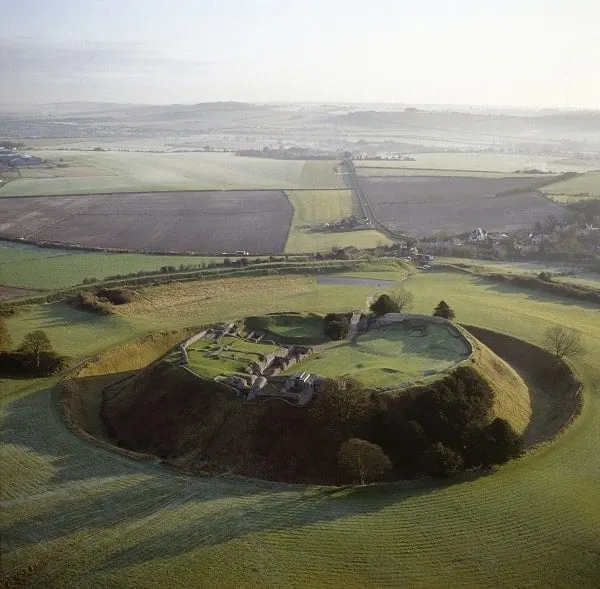 Then take some time to visit Old Sarum Castle, an Iron Age hillfort and the original site of Salisbury Cathedral.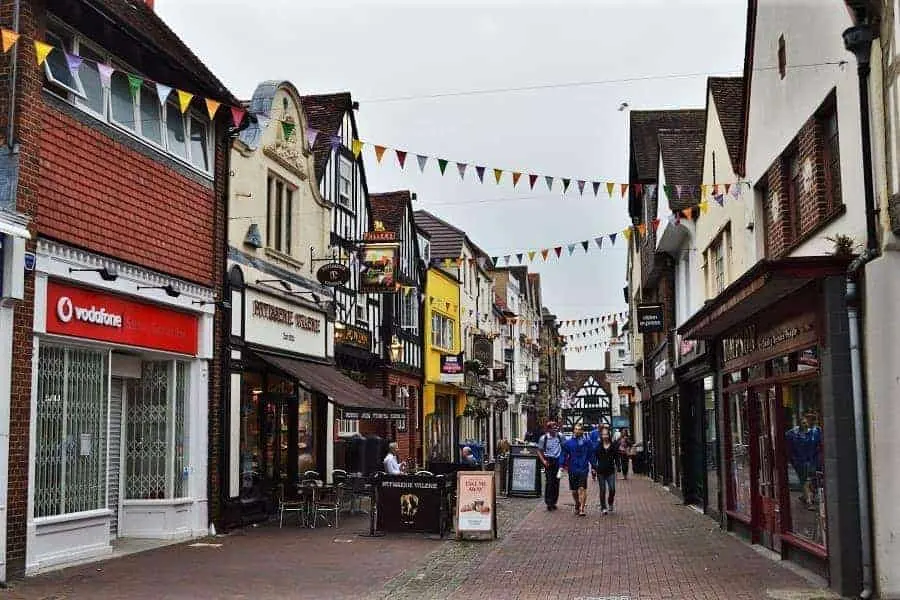 Take a stroll along its cobbled streets in town and enjoy a traditional meal of fish & chips at one of the local pubs before heading back to London.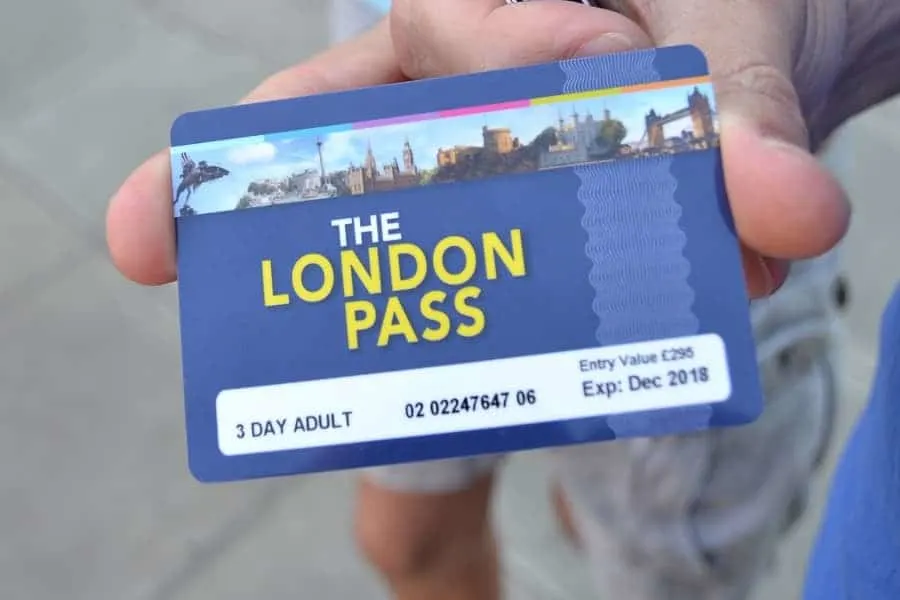 Purchase the London Pass to Save Money!
One thing I would suggest you purchase for your trip is the London Pass. The London Pass is an all-inclusive sightseeing card, that gets you free entry to many of the most popular must-do experiences in London and its surrounding area.
Not only does it give you free entry into popular London attractions, but it also allows you to skip lines.
When you have 4 days in London, you are going to find that the 3-day London Pass more than pays for itself!
If you know you will be traveling using the Underground, you can also add an Oyster travel card for a discounted rate.