We may earn money or products from the companies mentioned in this post.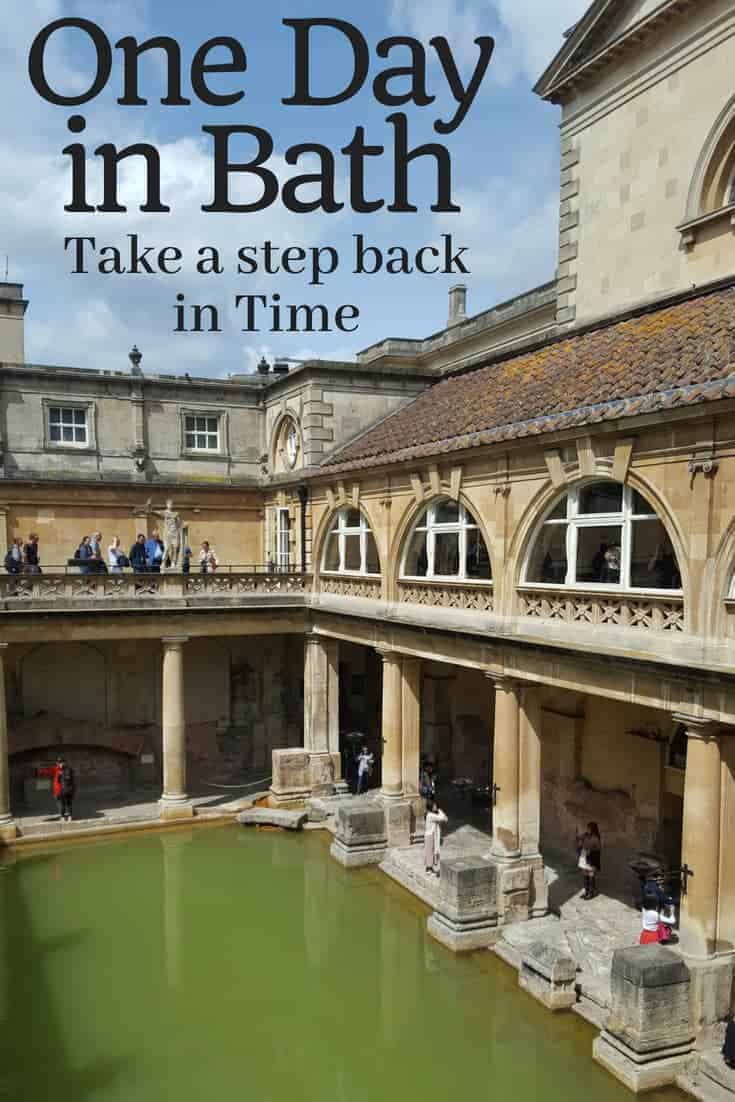 Just an hour and half to the West of London lies Bath, an English city named for its thermal hot springs in which the Romans would bathe. Bath is chocked full of Roman history and because of this, it is the only city in the UK that is designated a UNESCO World Heritage Site.  Because of it's location, it is a great day trip for those visiting London.  One day in Bath will give you the opportunity to see things you won't see in any other part of the English countryside!
If you only have one day in Bath, you can expect to do quite a bit.  While the Roman Baths are the main draw to the city, you will find that there are many other things you can experience while here. I suggest that you begin your trip with Hop on Hop off bus tour so that you can get your lay of the land and get an overview of some of the more popular sites.
Things to experience during your Day in Bath
Roman Baths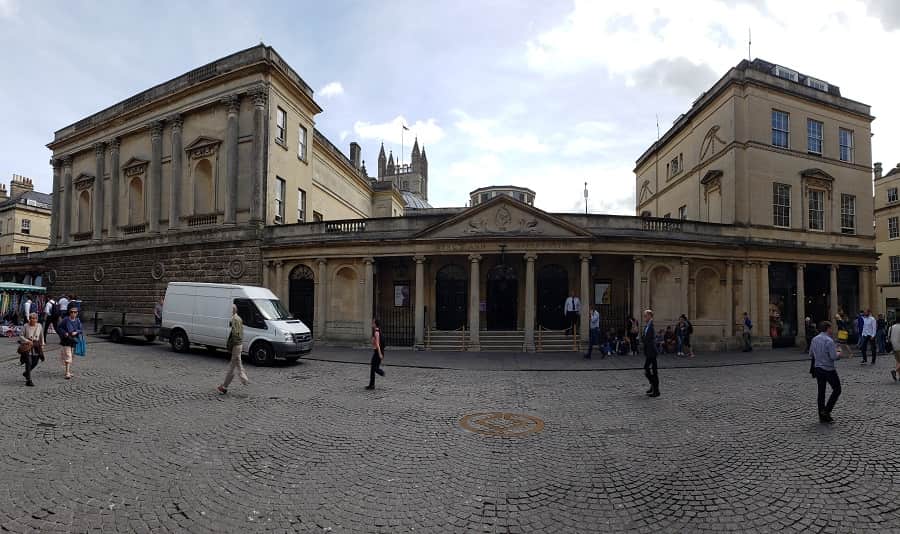 The main things you will want to experience during your day in Bath are the Roman Baths.  In the heart of the city, below the current city streets is an extensive set of Roman ruins along with an interactive museum about the Romans that once lived in Bath.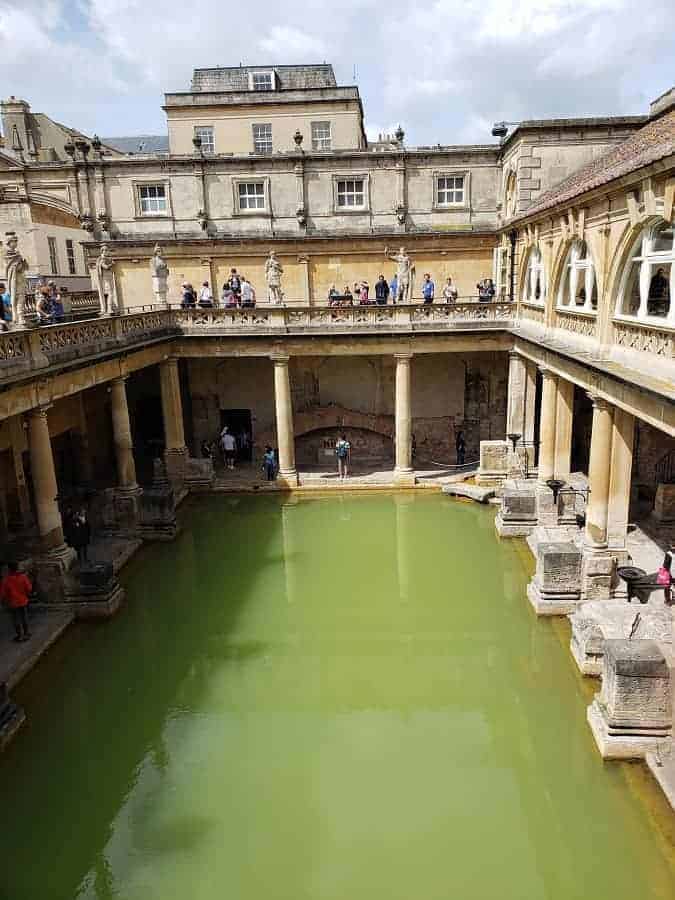 The trip into the Roman bath complex allows you to see the actual baths that the Romans would use in ancient times. The Great Bath is the focal point of the Roman Bath Experience. Thermal springs from below the ground, heat the water. Currently, it is open air, but in ancient times it would have had a roof.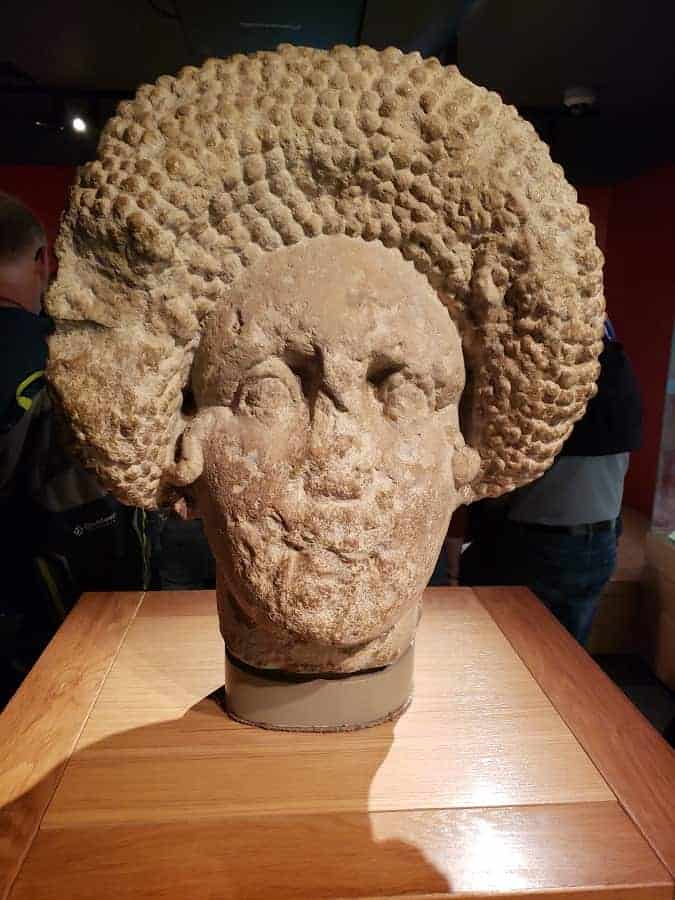 Not only will you see the Roman baths, but you will see ancient Roman artifacts and sculptures. Your tour will include an audio guide that will explain each detail. There are even some parts that are narrated by Bill Bryson (national best selling author). While you can take a free guided tour, we preferred experiencing the Roman Bath at our own leisure.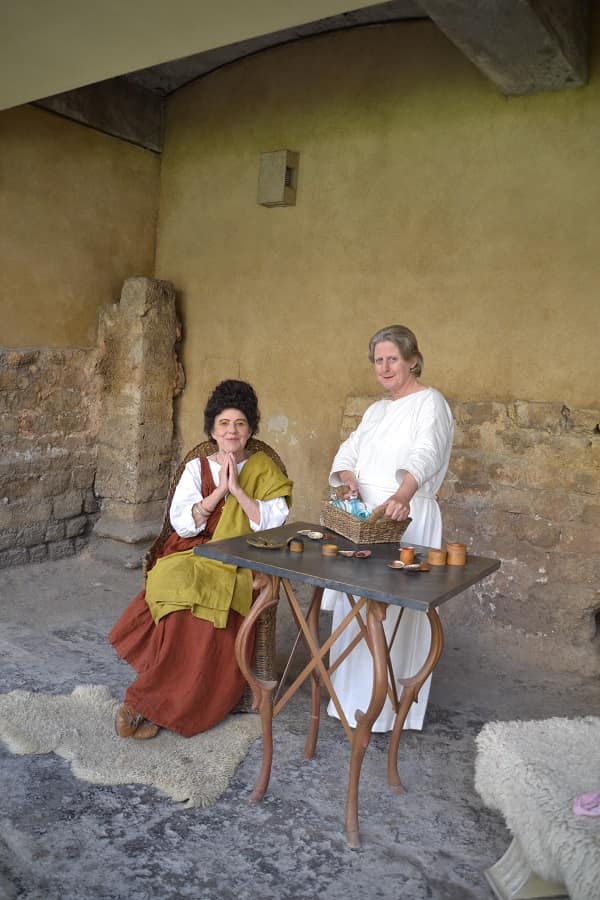 Not only will you be able to see ancient items excavated from this site, buy there are costumed characters who are based on real people who lived and worked at Aquae Sulis more than 2000 years ago.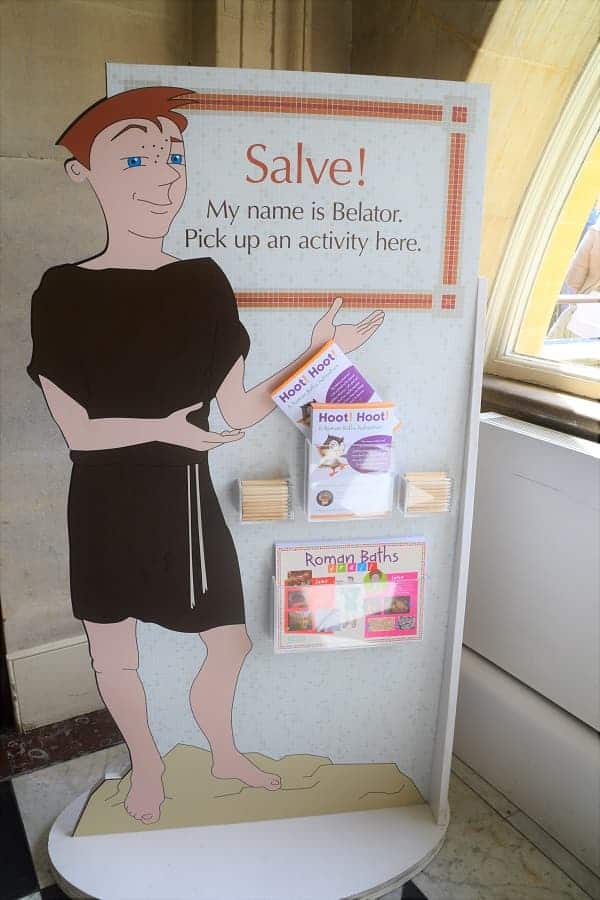 If you are traveling with children, you will find that the Roman Baths are very child-friendly.  There is an audio guide specifically geared toward kids and activities they can complete while touring the site.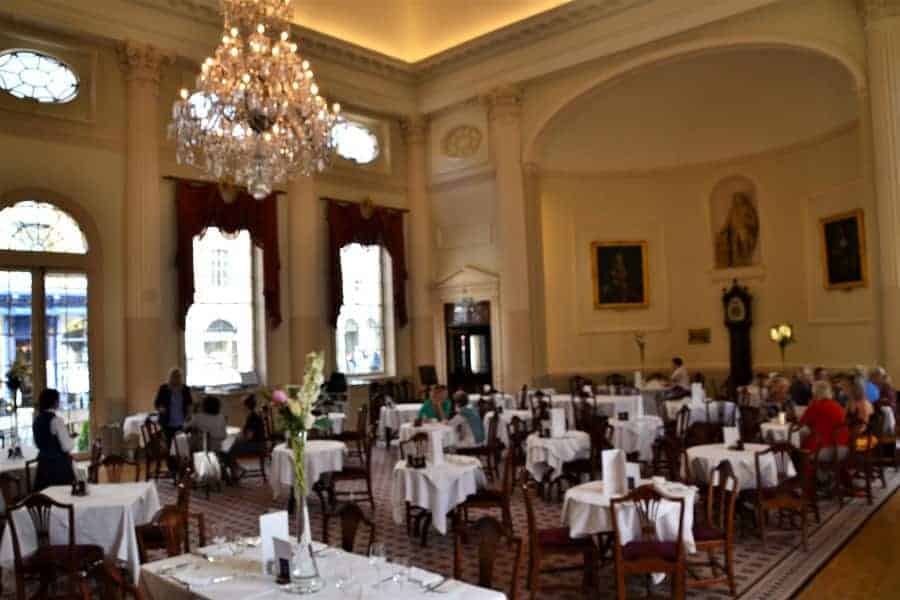 If you are planning your day in Bath and want a special treat, you may want to venture over to the Pump Room restaurant for afternoon tea. It is a gorgeous spot to unwind and you might even get the chance to enjoy some live music.
Therma Spa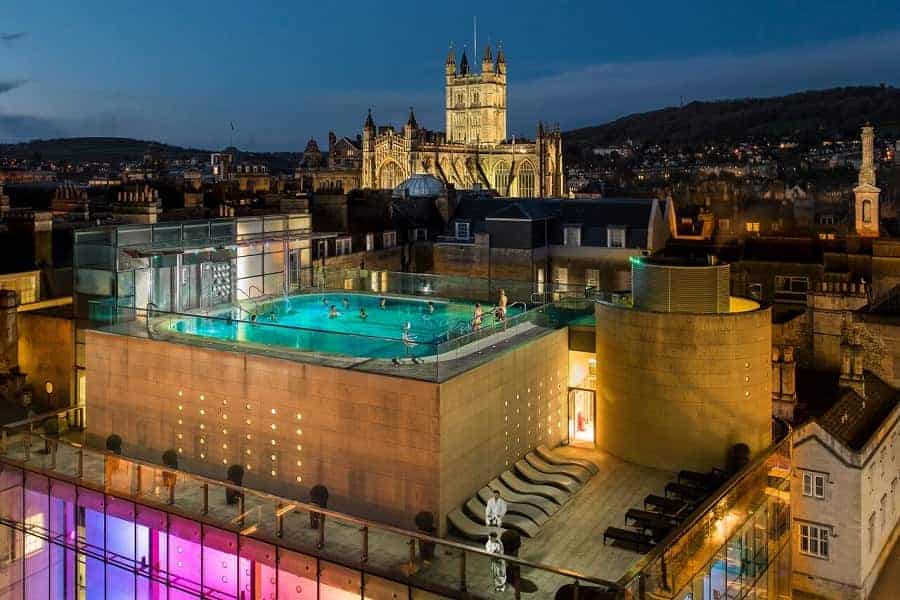 The warmest thermal hot springs in Bath allows businesses to take advantage of providing thermal baths. There are several in the area, but one of the most popular is Thermae Bath Spa. It has two natural thermal baths, an open-air rooftop pool and an indoor pool, and a large Wellness Suite with two aromatic steam rooms, an Ice Chamber, Infrared Sauna and a Celestial Relaxation Room. Plan a trip during the evening when you can see the views of the city from the rooftop pool!
Bath Abbey
The history of Bath is quite lengthy. The first King of all England, King Edgar was crowned on here in 973. Then in 1539, King Henry VIII ordered the  dissolution of all monasteries so it was ransacked and left for ruin.  Like many other English abbeys, the stained glass was removed and the roof was removed and stripped for lead.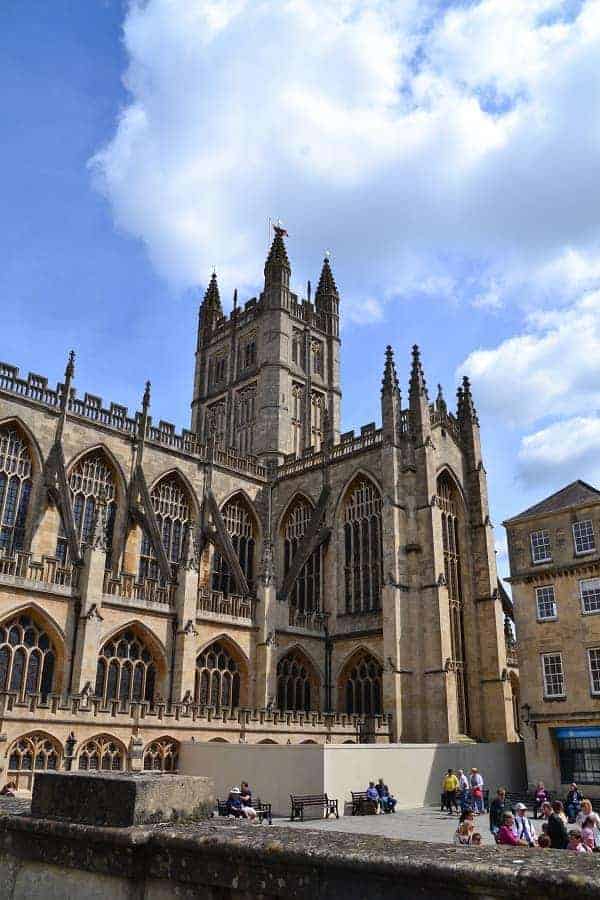 It wasn't until 1616 that the Abbey began being repaired and used as a parish church. During the 1800's the architect George Manners added new pinnacles and flying buttresses, built a new organ on a screen over the crossing, added galleries over the choir and installed extra seating.
Pulteney Bridge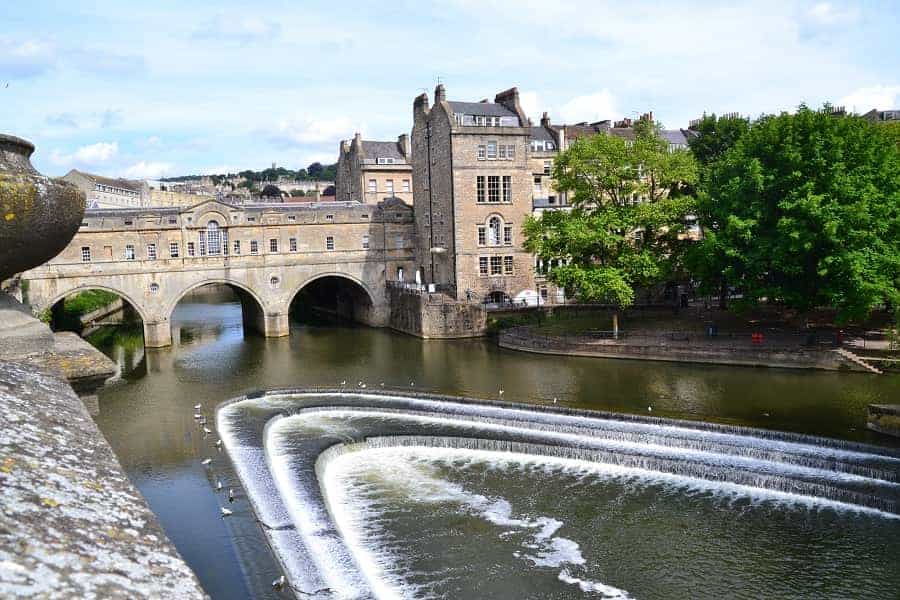 Walking through Bath, you can't help but notice the Pulteney Bridge. Crossing over the River Avon, this bridge was built in 1774 and was designed after bridges found in Venice.   Much of Bath is designed in Georigian Architecture and this bridge is no different.  Enjoy the view and the beautiful backdrop for a selfie!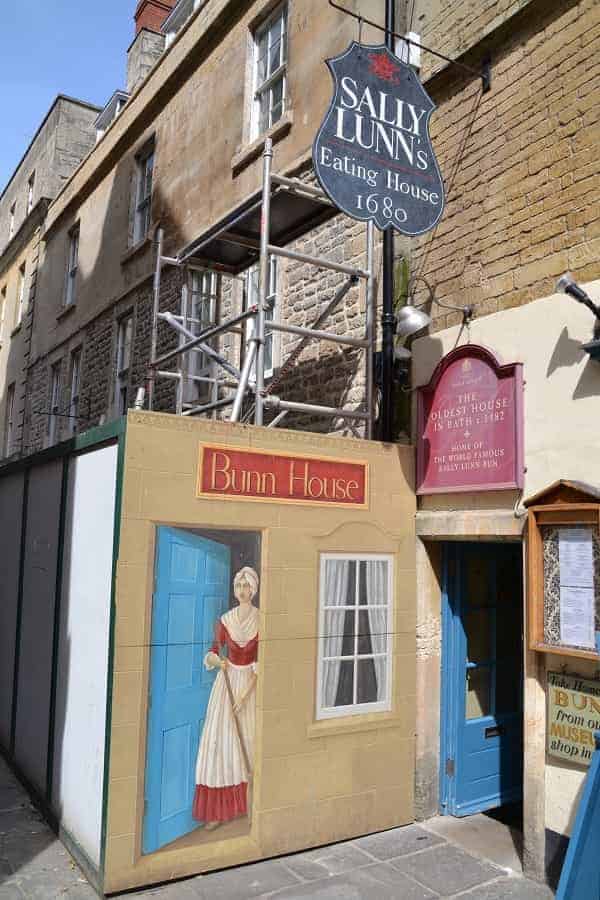 Want to know what is was really like in Bath in 1680? Head over to Sally Lunn's Eating House. You will get to see the kitchen that legendary young Huguenot baker Sally Lunn used to create her famous Bath bunn. Serving authentic historical dishes for breakfast, lunch, afternoon tea & dinner, you will want to be sure to stop here for a quick bite to eat during your day in Bath just to experience the Bath bun.
Bath is such a wonderful city and makes a great day trip from London. If you get the chance to spend the day in Bath, be sure to stop by the Tourism center located in the center of town and ask if their is anything in particular going on in Bath during your stay that might not be going on any other times of the year. Their tourism center is a wealth of information and can provide you help on everything from tickets to walking tours put on by the city!
---
To get to Bath from London: Take the train from Paddington Station. Trains leave every 30 minutes and take approximately 90 minutes to get to Bath.  The station at Bath is Bath Spa. It is a 5-10 minutes' walk to the Roman Baths from the train station.